Are you traveling to Europe? Are you seeking the Best Places to Visit in February in Europe? Though mainly wintry, the month of February is still a good one to explore and enjoy the many wonders that Europe has to offer.
To be able to enjoy most of these resources, it is essential to know just where to go in February in Europe. That is because not every destination you pick at random may give you that end.
We have taken the stress of finding the right destination away from you. We also know the warmest locations in Europe for the winter months.
Accompanying each destination is the specific attractions and niches they confer. Almost all are even more linked posts, from our experiences.
Did you know that seeing the Northern Lights from different locations is a trend? Isn't that an ideal concept for Valentine's Day which falls in February?
What are the 20 Best Places to Visit in February in Europe?
One by one here are the ideal places to visit in February in Europe.
1. Copenhagen, Denmark
Starting with the European cities to visit, Februaries in Copenhagen can get cold. It is subsequently not the place to consider visiting for your outdoor events and activities.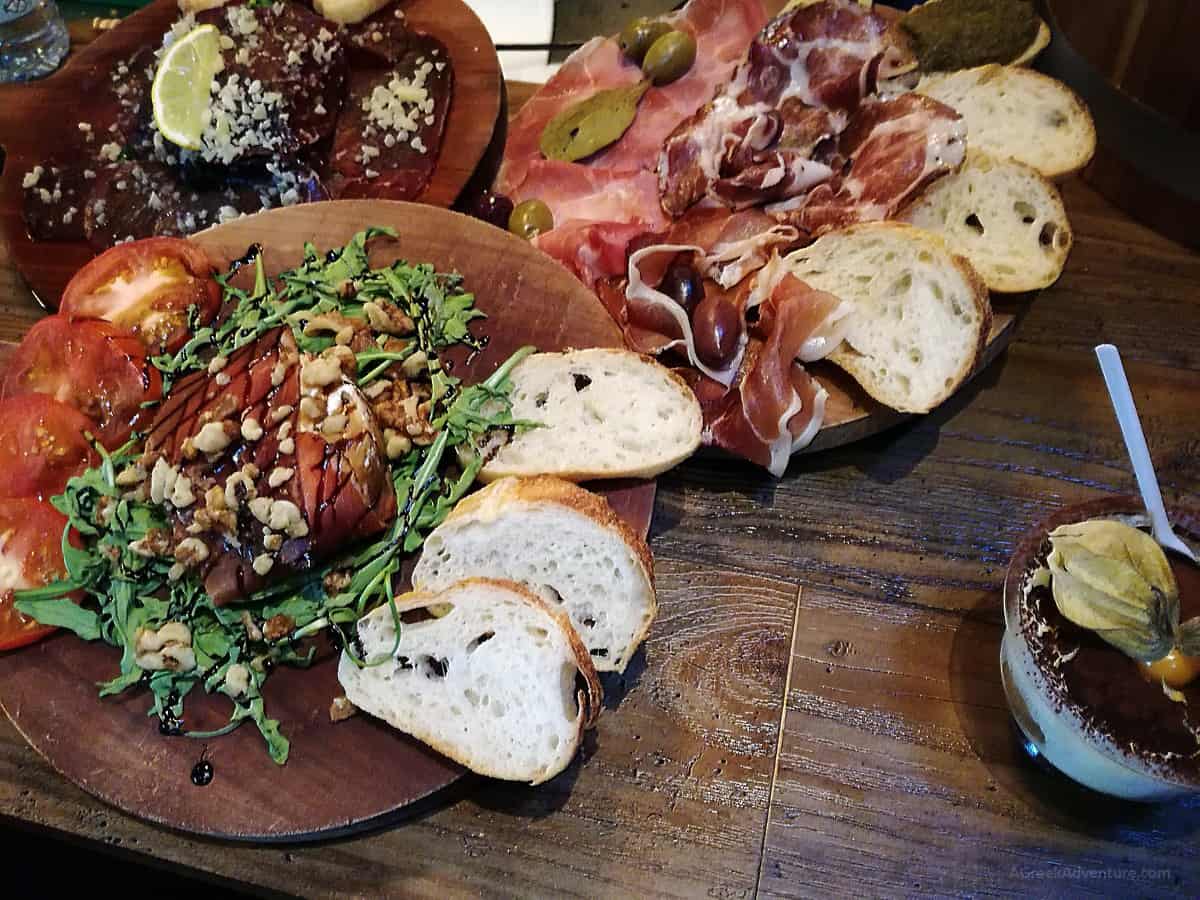 That can only mean you are paying a visit to the area for the sake of your indoor engagements. When we talk of indoor engagements, Copenhagen has numerous attractions.
As you stroll out and about this fantastic city, you will find numerous museums, art galleries, eateries, and exhibitions.
These contain plenty of collations that date back to antiquity. Plan your day trip to the city in such a way as to make the most of these facilities.
2. Algarve, Portugal
Located in Portugal's southernmost region, Algarve is mainly renowned for golden shores and mild weather.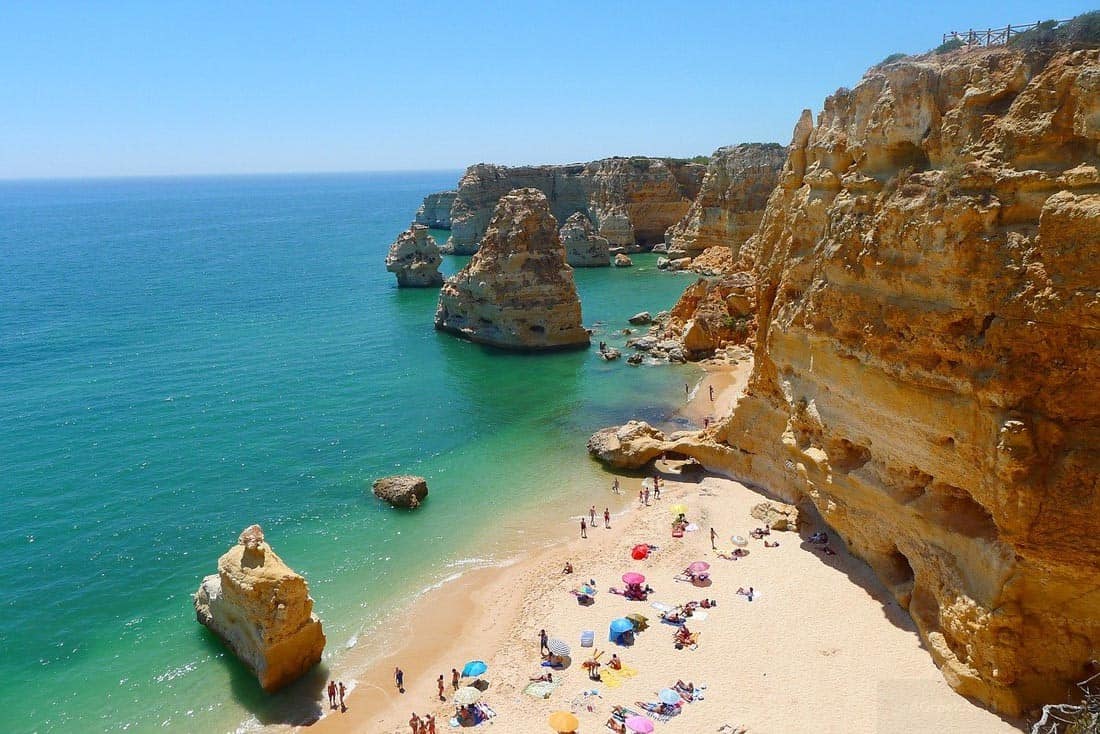 On account of this, the area is fantastic for sunbathing and other outdoor engagements in the otherwise wintry February. Temperatures here range from 13 – 17 °C and record almost no rainfall.
Matters of weather aside, Algarve also possesses a brilliant landscape, dazzling culinary scene, and rich culture.
Considering the low population of the area, you will enjoy limited congestion, more open beaches, and cheaper accommodation if you choose to spend your time here.
3. Budapest, Hungary
Though cold, February is ironically the driest month of the year for Budapest. Several attractions and resources converge to make it a beautiful place to be in February.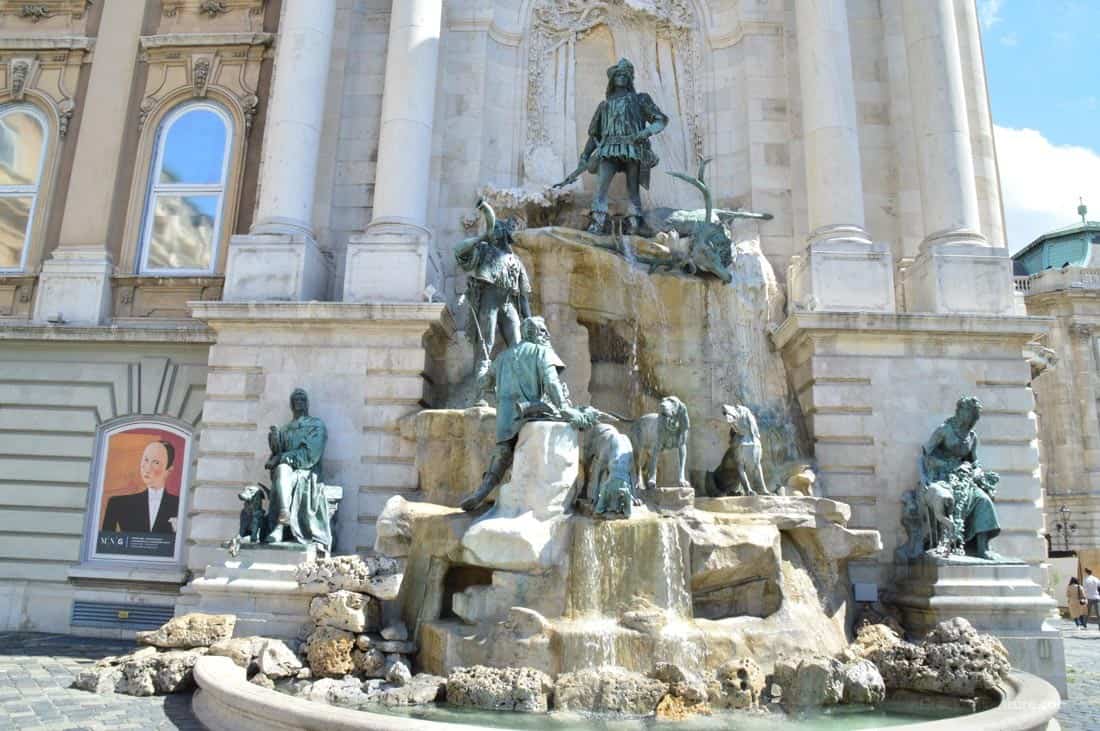 The existence of UNESCO World Heritage-listed landmarks and outdoor events are top examples of these. If you love romance, you have no better venue.
While at the facility, take some of your time also to cruise through the Danube River.
As you do so, you will get to behold the city's skyline and other breathtaking facilities.
After you are through with your cruises, take some warm baths at the many thermal spas that strew the city center. Don't forget to taste the local food.
4. Athens, Greece
Athens forms a vital part of the many idyllic islands that lie in and around the Aegean Sea.
Though February is still cold, it does not have a shortage of things to enjoy while in the area.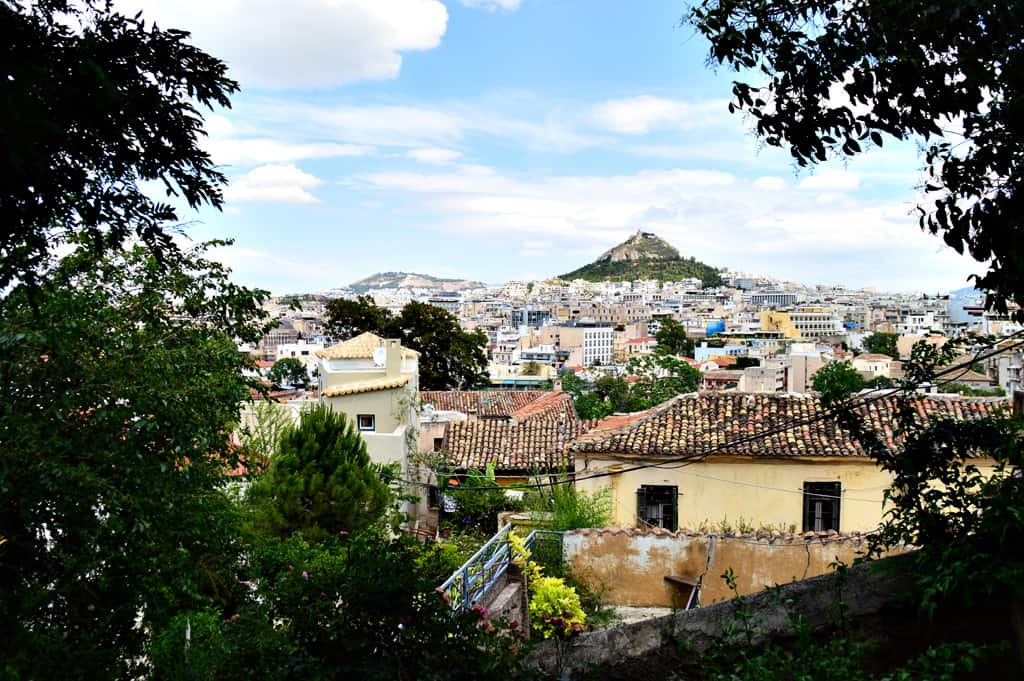 The Greek Parthenon, the National Archaeological Museum, and the acropolis are some of the attractions to spend your time at. Allocate time for day trips from Athens.
Complementing these facilities are high-end luxury hotels that contain pleasurable amenities and facilities.
After you are through with your visit to the area, do take time to retreat to these hotels to relax and unwind.
Athens is evolving in an all-season city, among the best ones to visit in Europe in February or any winter month (not only for summer).
5. Lisbon, Portugal
Of all the major European destinations, it is Lisbon that experiences the mildest February weather.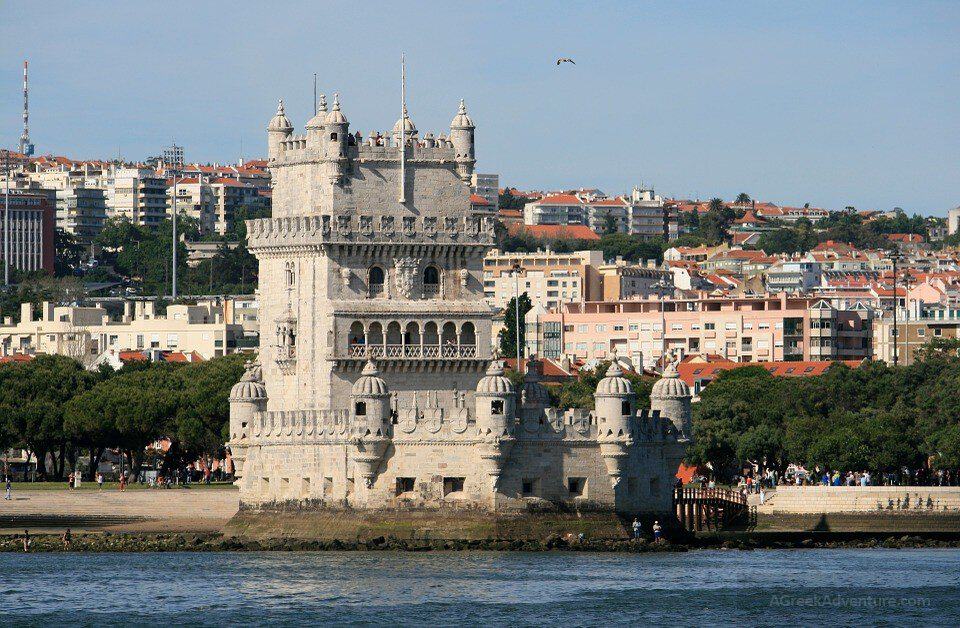 This notwithstanding, you should still put on slowly if you happen to hail from outside Europe.
Temperatures may still be cold and unfriendly at such times.
Though comprising numerous facilities, sightseeing and photography are the main activities that the month of February favors.
Do take a stroll along the streets and capture the shots as you travel by. There are lots of places to visit outside of Lisbon, like Porto, Cascais, Sintra, and more.
Also, read our post for day trips from Lisbon.
Prioritize public transportation systems as they are the most affordable and flexible means.
After you are through, retire to any of the luxury hotels to unwind.
6. Tenerife, Canary Islands
Are you a beach life enthusiast? You need not suspend your beach activities simply because it is wintertime.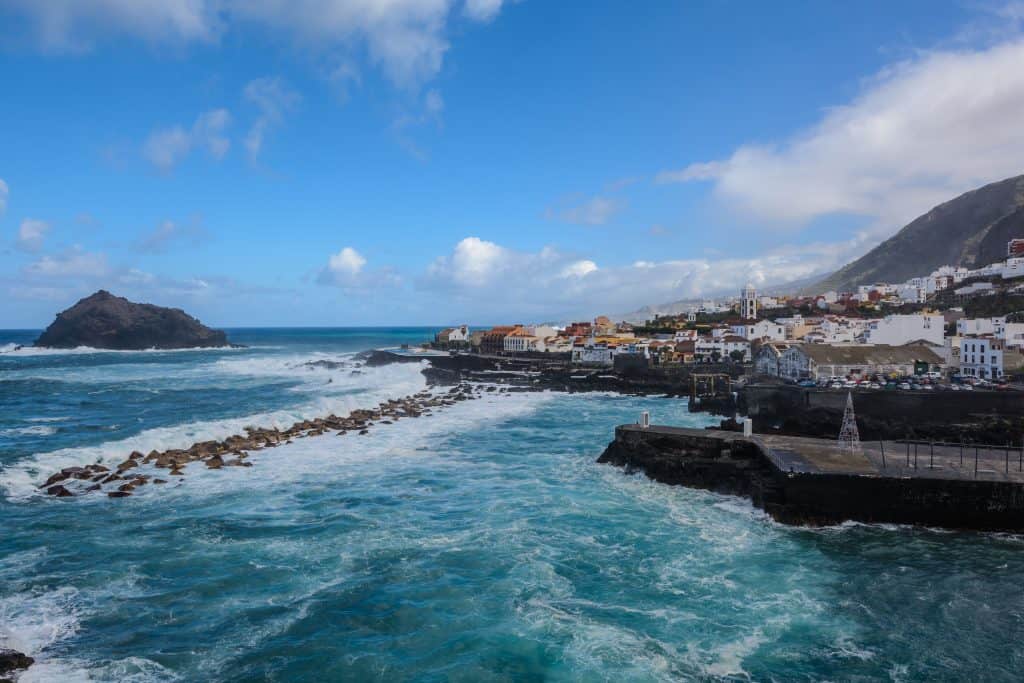 Europe still has you well taken care of. The Tenerife, Canary Islands are the ideal place to go and set up base. 'But why,' you may ask? The islands are detached from continental Europe.
They are located to the south, not so far from the North African shoreline.
This location accords it some warmth when the rest of the continent is too cold. Here, you will enjoy abundant sunshine, warm weather, mild seas, and the freedom to sunbathe.
7. Venice, Italy
Venice is generally known to be a party city. Indeed year round, numerous carnivals, festivities, and fun-filled activities are hosted here.

All you have to do is plan early and make your travel arrangements accurate. That is because the area suffers from a phenomenon called 'over-tourism.'
A visit to the historic city will also take you through the many canals that wind out and about the area. As always, you should also carry along your digital camera to see to it that you miss out at no event at all. This chic city is too awesome to behold and walk away.
8. Geneva, Switzerland
If gliding, winter sport, and other ice-based sporting activities are your things, have Geneva, Switzerland is your destination of choice.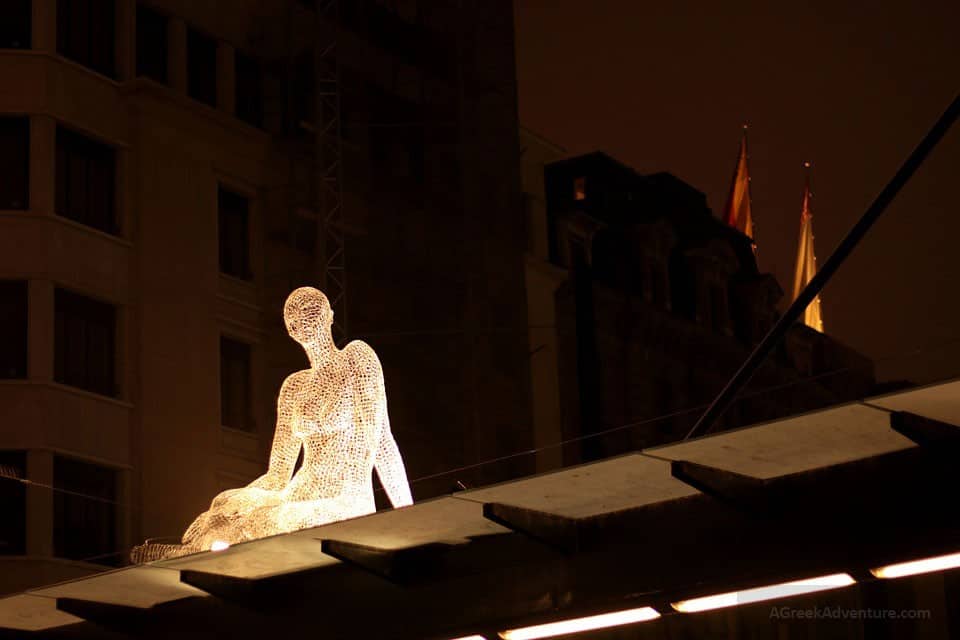 The city is situated in areas that experience heavy snow and provide continuous trails where you can just set sail and glide. The month of February is also unique.
It marks the conclusion of La Réserve Genève's (indoor ice skating rink.)
This is an event that is held in honor of both parents and children.
You can never visit the nation without tasting the chocolates as Switzerland is widely known for the same!
9. St. Moritz, Switzerland
Still in Switzerland, you have this alpine resort town to visit.

Though suitable for a visit year-round, February is undoubtedly the best time to visit here. It is home to many of Switzerland's top attractions, snow-capped mountains, tourist sites, and other facilities of repute.
Chief of these is the White Turf horse-racing event.
After you are done with your events, troop down to the stylish, all-suite Carlton Hotel.
Bear in mind that Switzerland is a wealthy country that also experiences higher costs of living.
Be prepared appropriately hence to counter these obstacles as a way forward.
10. Girne (Kyrenia), Cyprus
Cyprus is an island that is not so far away from Greece, Israel, and Egypt.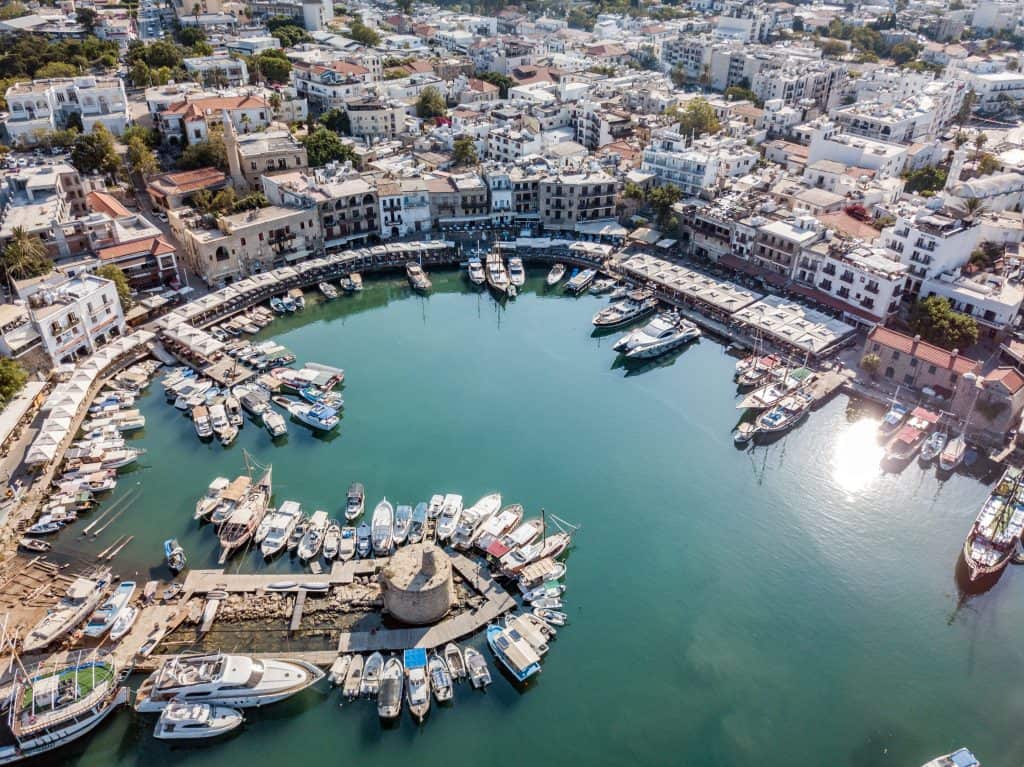 It is hot, owing to its Mediterranean location.
It experiences 320 days of abundant sun yearly. The city is adorned with ancient castles, monasteries, and golden sandy beaches.
Being warmer than much of Europe, this is an excellent place to retreat to if you want to escape the icy winters on the rest of the continents. Some good news!
The island is cheaper than many locations in Europe. You won't have to spend too much to stay afloat.
11. Warsaw, Poland
Warsaw is the capital city of Poland. It is located pretty close to the North Pole, a fact that makes it pretty cold during winters.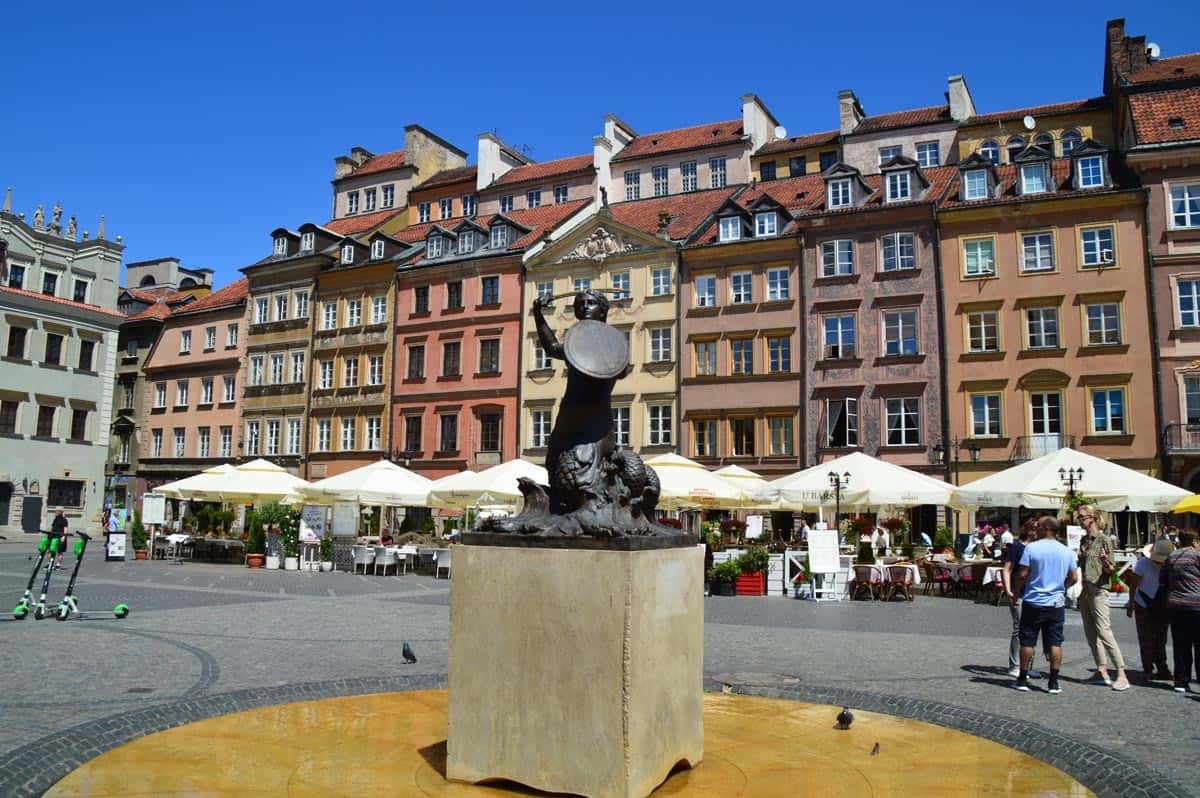 In fact, by February, the place is still too cold as the snow has yet started to recede. Plan a visit here only if you are interested in winter activities.
The city authorities understand this fact only too well. That is why it holds an annual winter exhibition every year. This is the Royal Garden of Light that runs through to the end of the month.
It is definitely in your best interest to time your visit accordingly to coincide with this event.
12. Friedrichshafen, Germany
Situated in Southern Germany, Friedrichshafen is a small city that is nonetheless filled with plenty of leisure and other forms of attractions.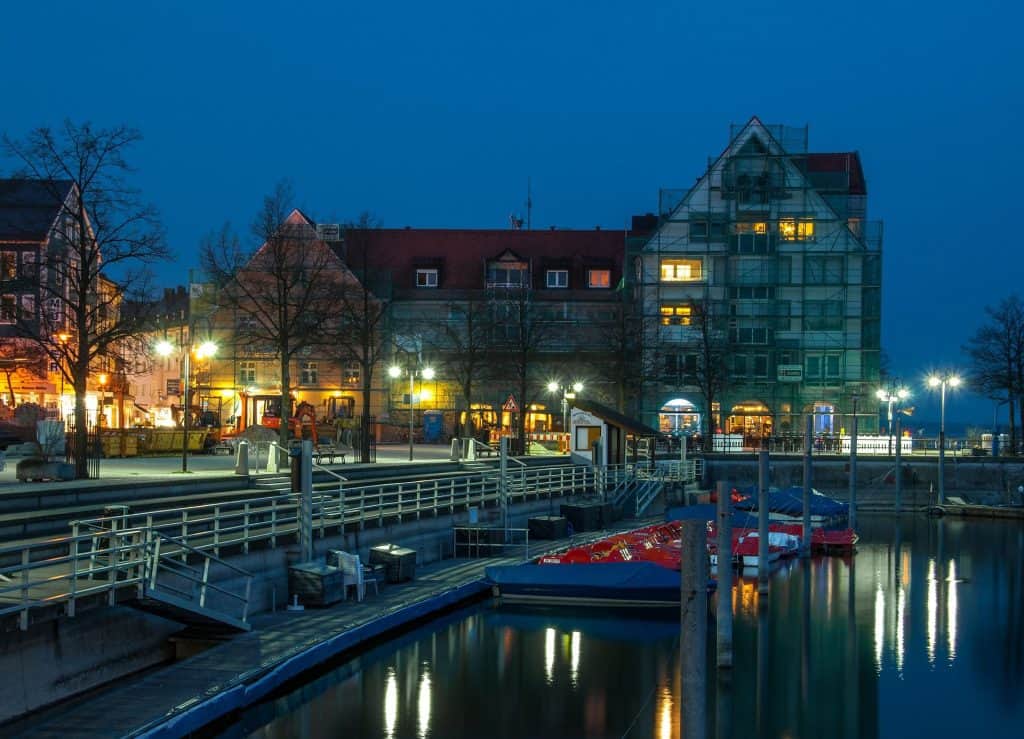 Each February, a cake design contest is held in the city, an event that brings together top confectionary masters of Germany and beyond.
If you love cakes or simply want to get in the company of many others, this is a place you do not want to miss out on.
Germany is an expensive country, though. You have to set aside a sufficient amount of money to be able to enjoy what it has to offer.
13. Tuscany, Italy
Are you a lover of wine and other hard drinks? Tuscany, Italy, should be the place you should retreat to. Each February, it holds the Benvenuto Brunello festival.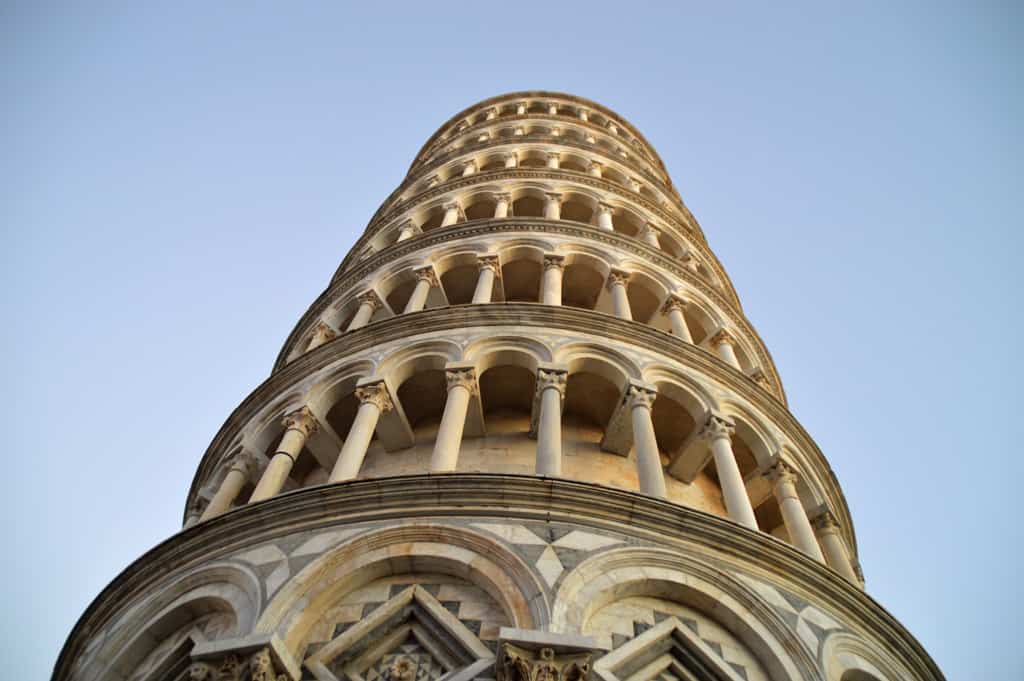 This event brings together top winemakers for a 4-day event. By visiting the place, you also get to enjoy the many tastes of wine. Did you know that Pisa and Florence belong to this region?
You will also get a chance to ruffle feathers with the who-is-who in the winemaking industry.
Tuscany itself is a serene location that is adorned with rolling hills, lush green vegetation, breathtaking ambiance, and a relatively quiet atmosphere.
14. Nice, France
France is more than in Paris. On the whole, the French Riviera is the place where you retreat to dodge the otherwise long and dreary winters.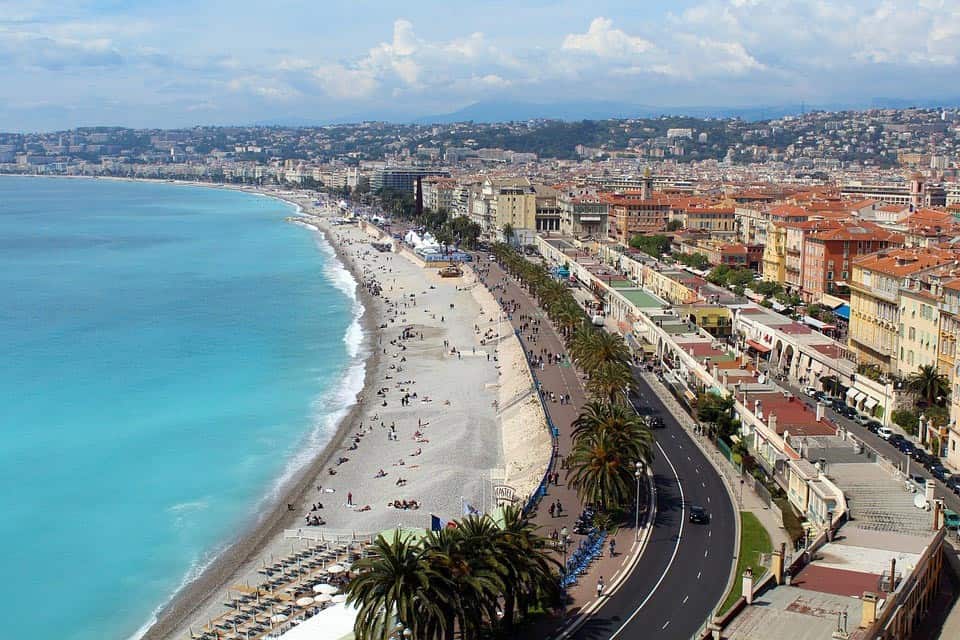 Nice, stands tall as the premier destination in the Riviera region.
This beautiful city is located just 20 miles off the Italian border. Its population is also low enough to allow for smooth transportation out and about the area.
The winter temperatures here are also high enough to let you walk out as you may please.
And if you like roaming, the city itself has many attractions you might want to explore. Only be sure that you have a French guide as many people here speak French entirely.
15. Mallorca, Spain
We have already explained that Spain experiences warmer weather because of being located further south of continental Europe.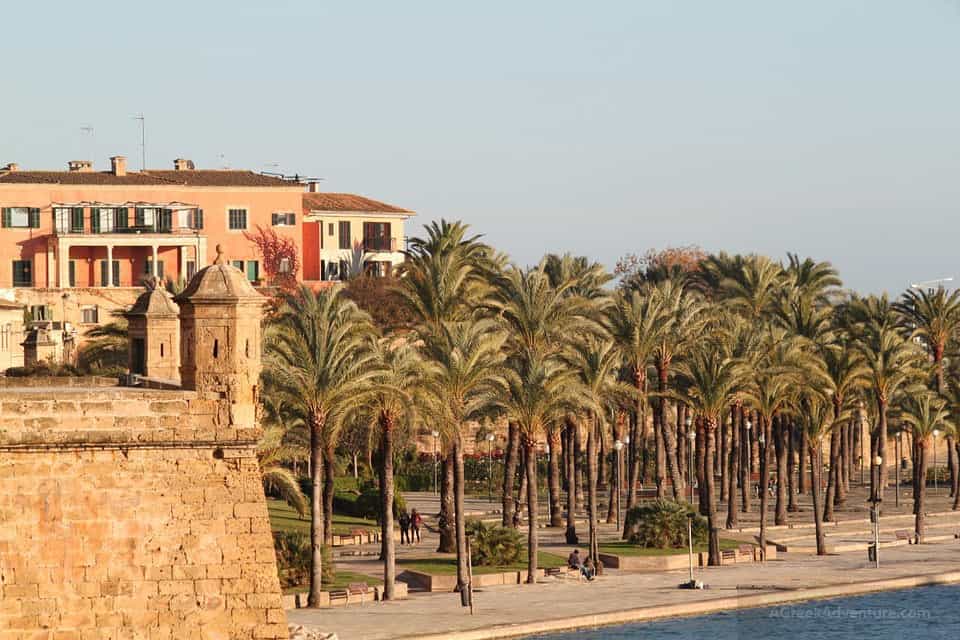 It is a port city whose shoreline is dotted with trees of various species. This is an ideal location for couples who just want to break away and spend some quiet time.
Several facilities are constructed solely for this end. Of these, the adults-only Pure Salt Port Adriano stands out.
Here, you will get in and enjoy some spacious suites which have balconies attached to them.
It is secluded and private enough to let you do whatever you want without unnecessary interference.
16. Lake District, England
The Lake District, England, is an amalgamation of sleepy villages that are quiet and detached enough for private stays and retreats.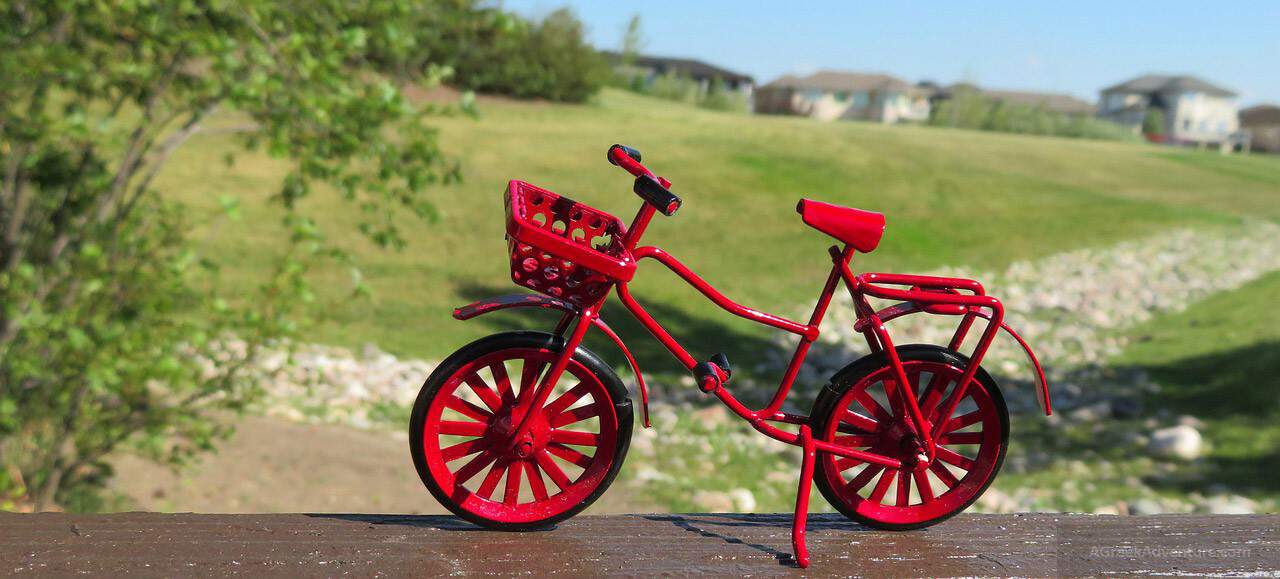 This is a great place to stay in and enjoy some quiet time. You will behold some beautiful sceneries, breathtaking vegetation, and a relaxed atmosphere.
Other than unwinding, the area is also the right place for matters of photography.
The serene environment gives an excellent background to any serious photographer.
With many commercial airlines mooting the idea of flying here, access to the place is going to be better and more convenient.
That place is considered one of the best places to visit in Europe in February for cycling. It is not the only one, but it is famous for the lake cycling rides.
17. Monte Carlo, Monaco
Monaco is one of those soft-spoken destinations in Europe and the world over.

This notwithstanding, it is still an idyllic location to consider retreating to for a holiday.
The weather in February is neither hot nor cold. This makes getting out a smooth and hassle-free undertaking.
Monaco is widely known for gambling, betting, and casinos.
Thus, it goes that this is the place to get to if you want to try your luck on several issues.
Being rich and developed, expect to part with plenty of money to be able to afford to stay and move around here.
18. Tallinn, Estonia
Tallinn is located at a stone-throw distance from the North Pole.

Its winters are subsequently colder and longer than those of the rest of the continent. On account of this, the entire city is an excellent place to be to experience some winter activities.
Though formidable, this city experiences fewer tourists at this time of the year.
By choosing to spend your February here, you will enjoy the benefits of limited congestion, greater breathing spaces, and the freedom to move around with limited hindrances.
Some winter lights festivals are also held around this time, which you may want to catch.
Conclusion on Where to Go in February in Europe
Our look into the best places to visit in Europe in February comes to an end here.
Are you still searching for where to go in Europe in the wintertime?
We now hope that you have obtained the insight you need to make a pleasant and successful trip. Make sure to check weather forecasts. We had some cancellations for activities due to that in a couple of our tours, so we learned the hard way.
This list is bound to change any time soon. We are aware of this fact, only too well.
That is why we are always on the lookout for any changes or improvements that may adversely affect the order and the cities in this list.
Do search this site as we have more posts on the best places to visit in Europe in other than February months like December, January, March (coming soon), and April (check this week). We even have budget-friendly places.
You can also subscribe to our newsletter for all such useful information.
Consider referring to this site in the future for the sake of staying abreast.
In the meantime, we wish you a pleasant trip ahead with the best places to visit in Europe this February.
If this article about the best European cities to visit in February made you want to check the cities on the list, consider checking out the articles below –