Are you planning for the warmest place in Europe in the winter season months, like November, December, January, February, or March?
Here is our selection of the best warm places to visit in Europe. Mind you, this post includes the warmest countries in Europe, while its "sibling" post includes the coldest countries in Europe (read that too).
So there you are. With both, you have all the best selections.
Why Go to the Warmest Place in Europe?
Perhaps no other continent is as charming and welcoming to any tourist as that of Europe.
The continent has all that a visitor may want to enjoy from the beautiful Alps, breathtaking landforms, powerful waves, expansive seas, and breathtaking buildings.
By the way, if you are seeking the best Christmas markets in Europe, read this post. That is why it makes sense to know where precisely a stay in Europe might be worthwhile.
We are here to do just that. We do realize the tremendous potential that this beautiful continent has to offer.
That is why we have carried out extensive research and are glad to lay bare the results for the hottest countries in Europe below.
The List: The Warmest Place in Europe
Cold winter weather in Europe can be very terrible, but not in all places. Destinations that have low winter temperatures in December are Scandinavia, northern Germany, Greenland, and Iceland, to mention but a few.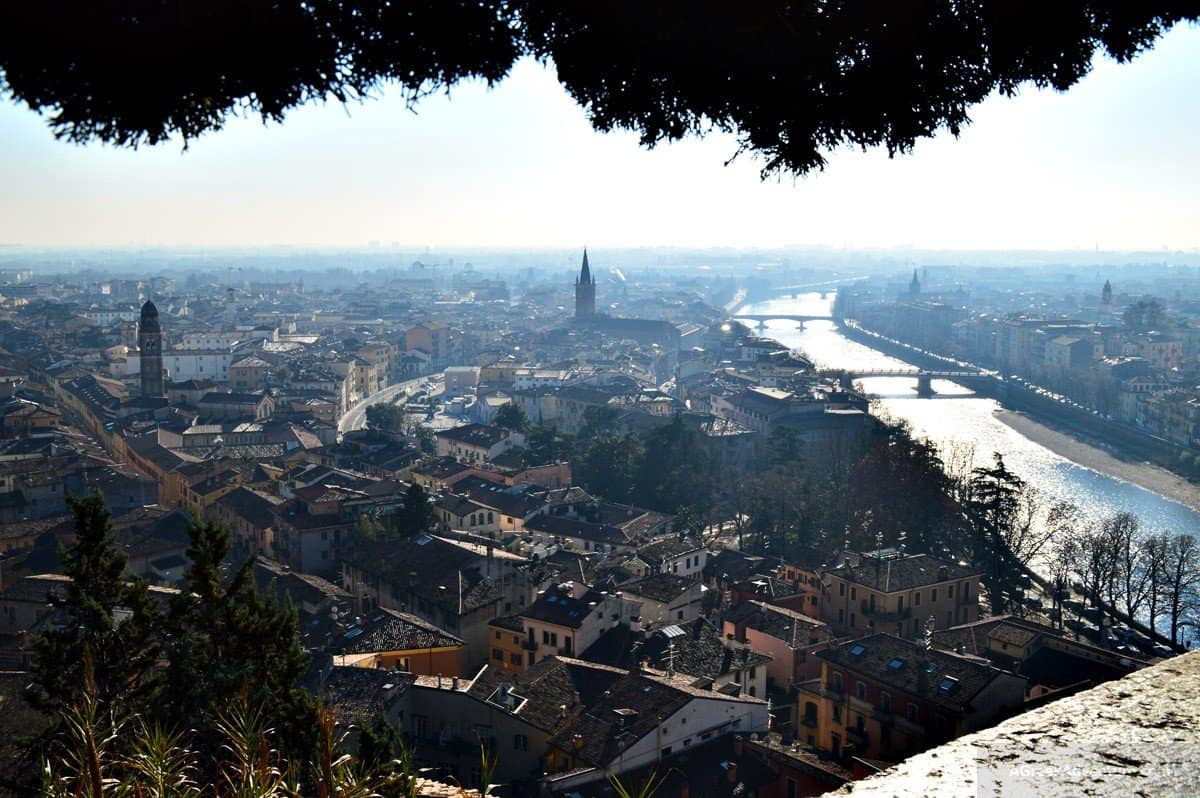 All is not lost, though. It is still possible for you to enjoy your time on the continent in winter.
That is because the continent has numerous spots and regions that experience slightly warmer and subtropical mild climates at such times.
They are located in the southern portions of Europe.
These include the Mediterranean islands, the Atlantic islands, North African enclaves, and continental Europe.
In the proceeding first portion of the article, we are going to dwell mainly on these places. We are going to demonstrate to you both their availability and suitability.
So, when it comes to summing up which destination is the warmest place in Europe, you will end up with a list of destinations (countries and cities) and not with one warm European city.
Here is the list of the warmest places to visit in Europe, in the winter months. Thus, you will avoid most rainy days, enjoy the sunny days, and get through mild winters.
Yes, plenty of hours of sunshine matter. Usually, when a destination is scorching in the summertime, then it is usually one of the warmest places in Europe in wintertime.
Do check out these posts:
Let's explore all the warmer weather destinations, then.
1. Exotic Canary Islands
The Canary Islands are a group of islands found in Southern Spain. They are located in the Atlantic Ocean and are around 100 kilometers from mainland Spain. These islands are warm year-round.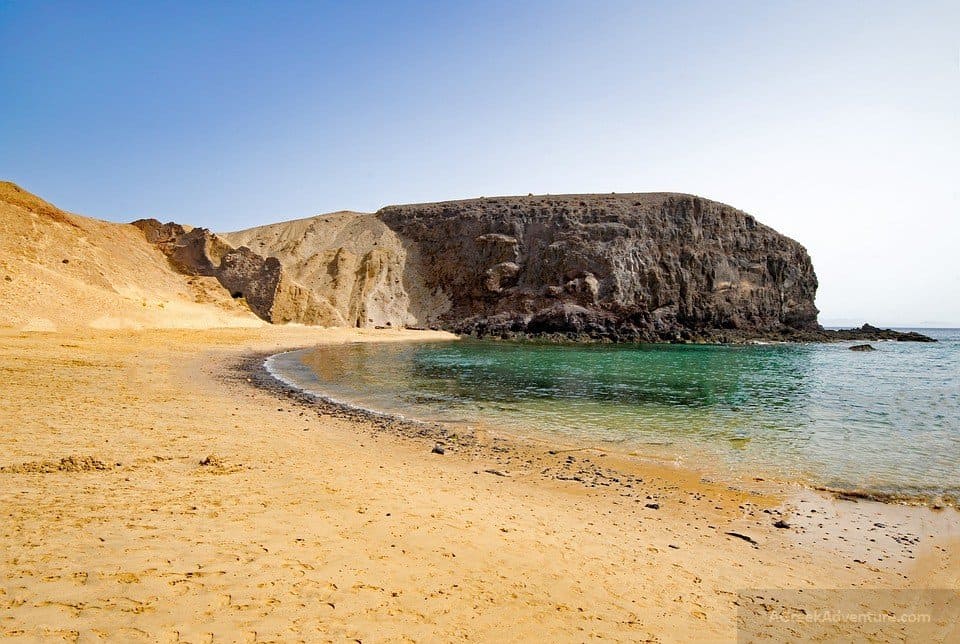 They are also comparatively warmer than the rest of Europe in winter. However, they record a low of 13°C in winter and therefore make them a perfect destination at such times.
These islands combine clean sandy beaches, reasonably warm weather, gentle oceans, and clear blue skies. It is one of the best European winter sun destinations.
Click for suggested hotels in the Canary Islands.
If you have no other reasons to visit them, you want to see them for the purposes stated. It is also dotted with numerous restaurants and eateries. Therefore, you will never have a shortage of food or drinks for your taking.
Check these tours in the Canary Islands.
2. Luscious Madeira
Also located in the Atlantic is Madeira. However, unlike the Canary Islands, Madeira belongs to Portugal, not Spain.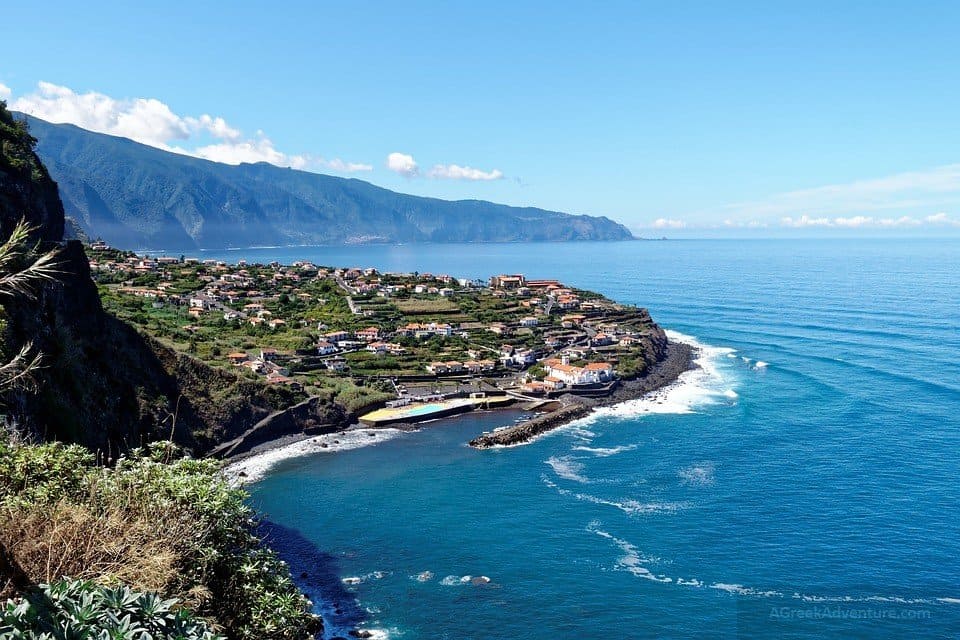 It is, in fact, an archipelago of four islands that are all under the domain of Portugal. The islands record the lowest temperatures of only 12°C in winter. However, that makes them warm enough for a visit at such times.
Madeira is endowed with innumerable places of interest. These include cliffs, rugged mountains, gentle seas, and clean sandy beaches. Read our posts for Funchal and hiking in Madeira (Pico Ruivo and the Levadas).
You can never lack an opportunity to explore or quench your tourism passion. Moreover, given its secluded, safe, and low population, it is excellent for bonding and privacy.
What's more? The island has a farmer's market. You will find all kinds of fruits, vegetables, greens, and local produce at the market. That is yet another incentive to spend a bit of your time at the place.
Click for suggested hotels in Madeira.
Madeira's warm weather is mild and can be hot sometimes, but is it the warmest place in Europe? No, it is not. However, it is one of the warm ones, yet a bit tropical with rainfalls depending on the season.
Explore these tours in Madeira.
3. Incredible Crete
Crete is the fifth largest Mediterranean island and by far the most tourism-rich in the whole of Europe. It is south of Greece, and this is one of the summery places in Europe.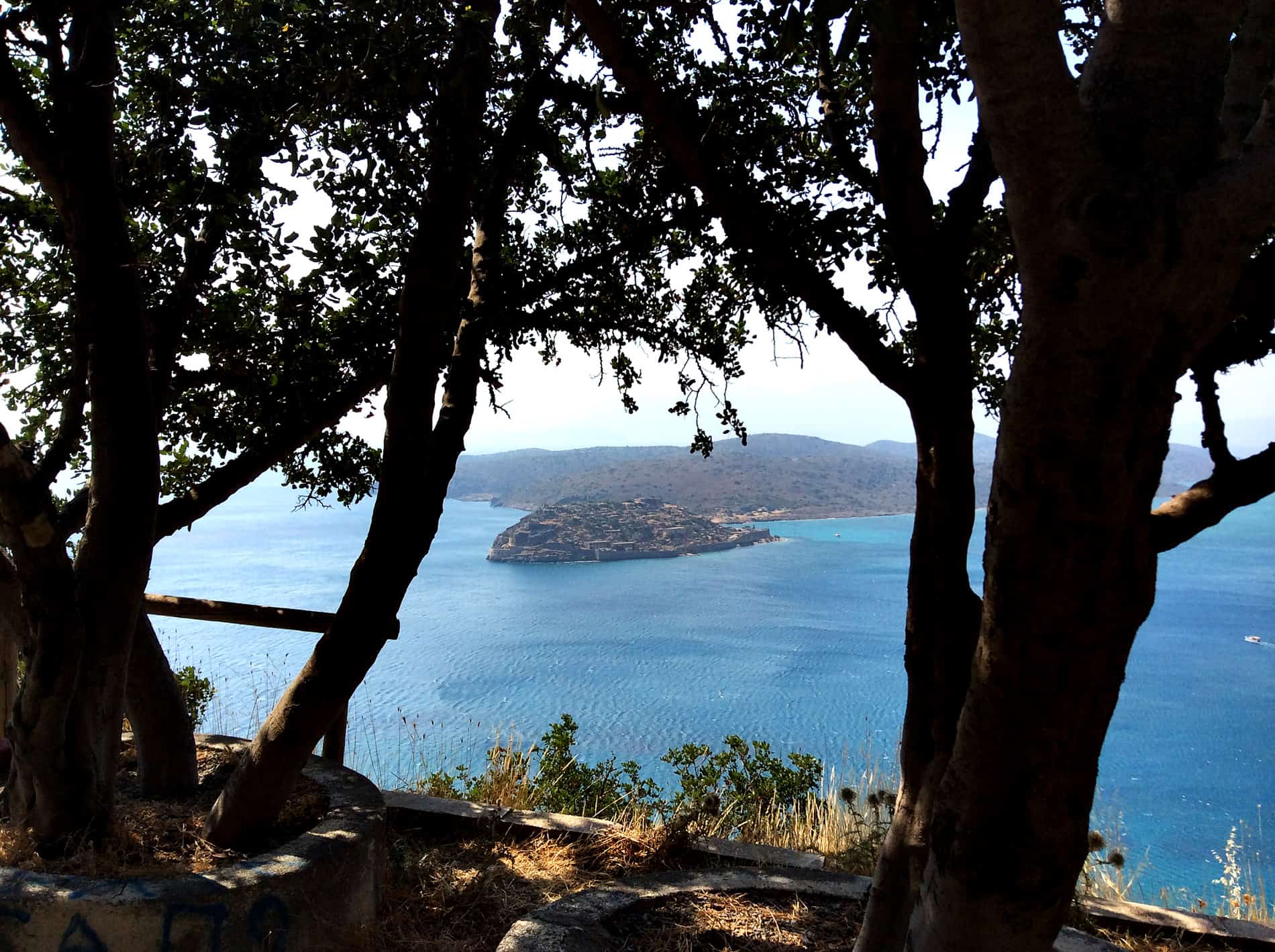 The chain of the island belongs to Greece and has a pretty high population indeed. However, its main strength lies in the fact that it experiences low temperatures in the cold winter months.
It records a low of 15°C at such times. Under this, the island chain is excellent for tourism.
Click for suggested hotels in Crete.
Some of the high places of interest on the island are the Heraklion archaeological site, Spinalonga islet, Elafonisi lagoon and monastery, and the Knossos palace ruins.
Its proximity to the Mediterranean Sea also makes it great for a couple of water sports and activities. These include snorkeling, deep-sea diving, swimming, sunbathing, and pure relaxation.
The side of Crete closer to Africa can be identified as some that relate to the warmest place in Europe. These parts hit high temperatures in the summertime too.
4. The Island of Cyprus
In most cases, Cyprus was known for civil unrest and political strife, but that belongs to the past. The island is considered a vacation paradise for many. It has a stable economy and is regarded as a business paradise. Many move to Cyprus due to its mild climate and low taxes.

This independent nation indeed has plenty of goodies to offer to any passionate tourist.
Topping the list of these goodies is the warm winter weather. Indeed, the island records a low of only 12°C. That means it is devoid of snow or freezing temperatures that are characteristic of Europe.
Click for suggested hotels in Cyrpus.
While at the island, you should expect to enjoy the Petra Tou Romiou legendary rock, Nissi Beach, the Akamas nature beach, and the Cape Greco cliff and forest. Don't neglect to go to Pafos, too.
You will also get to enjoy some great local cuisines, not to mention sunbathing and swimming.
Cyprus is close to Africa. That makes it a top warm destination and maybe the warmest place in Europe.
5. Colorful Malta
Malta is a tiny island that is located right at the heart of the Med. Sea. This small and oft-overlooked island is an embodiment of the history of the entire Europe.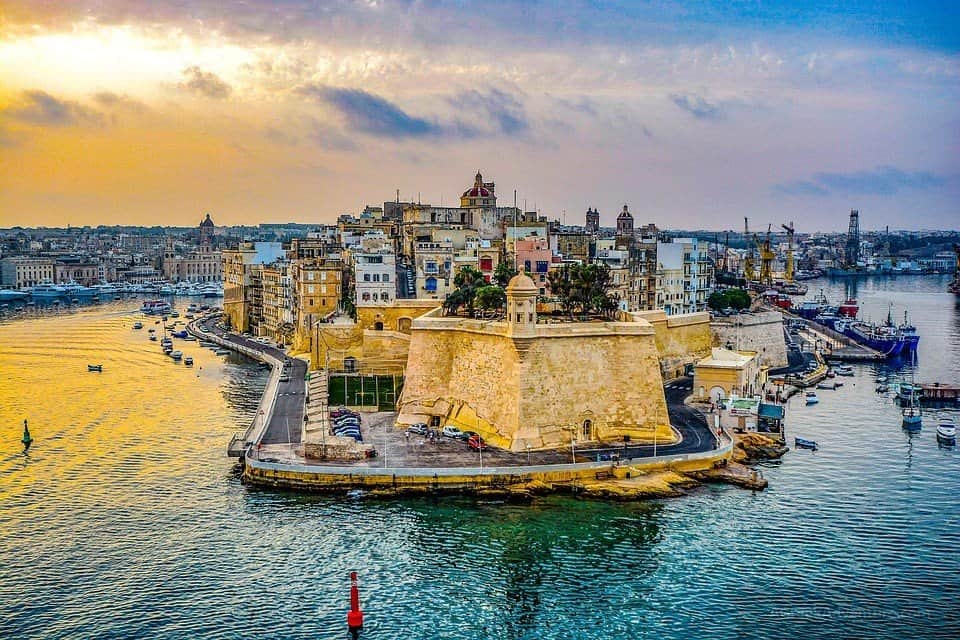 It fell to the domain and rulership of many past powers like the Romans, the Knights of Saints of John, the Moors, the British, and the French.
With a winter low of only 16°C, there is perhaps no other better place to spend a winter holiday than Malta.
The island of Malta indeed has numerous resources for you to explore. These include the Megalithic temples of Malta, Saint John's Cathedral, Azure window cliff, and the iconic Comino lagoon.
Click for suggested hotels in Malta.
Its wealth of history shall do you right if you are a scholar or passionate about European history. Moreover, since it is closer to Africa, it is also included in the warmest place in Europe list.
6. Adventurous Azores
Located right in the middle of the Atlantic, the Azores is an archipelago under Portugal's domain. Unlike most other far-flung islands, it is famed for green landscapes.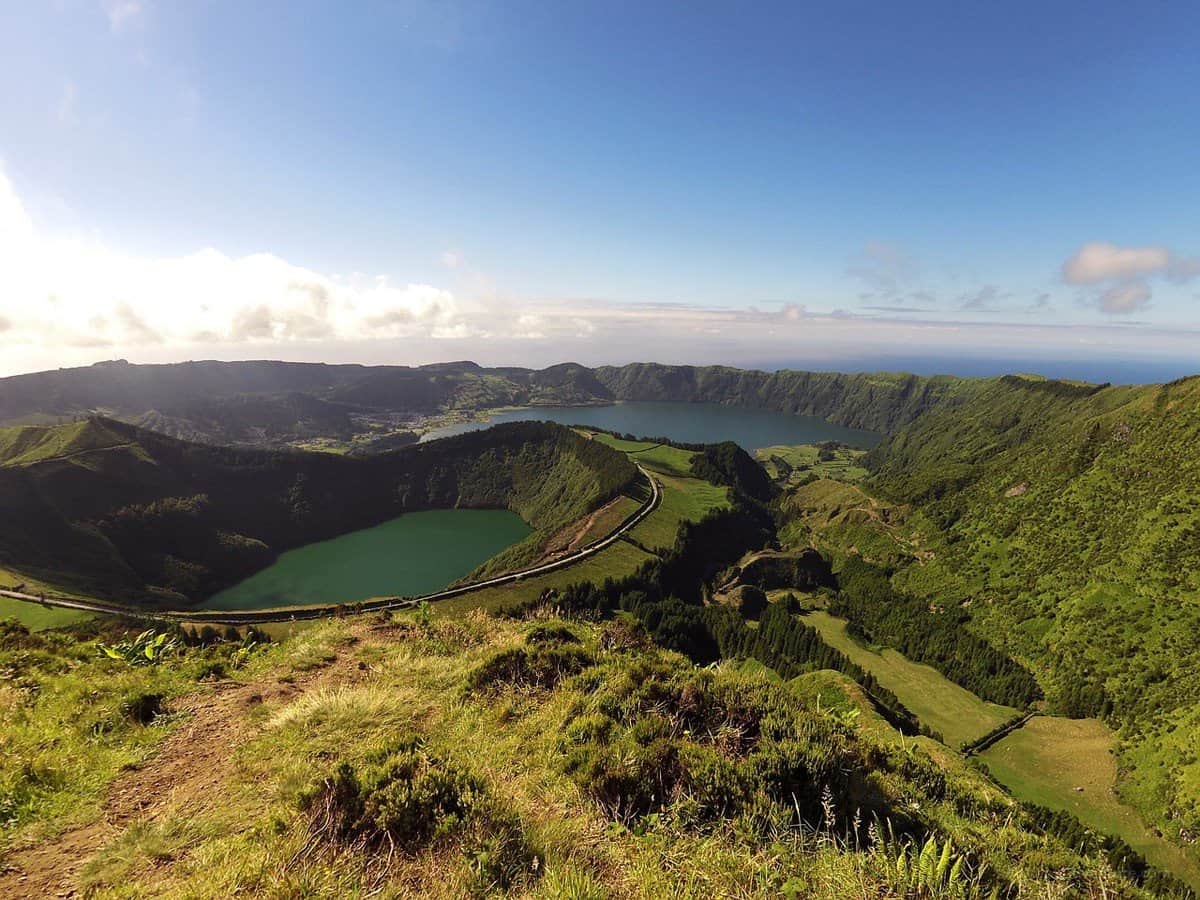 These also include excellent pastures and fishing villages. It does experience winter lows of only 16°C, making it warm enough for a winter visit.
If you opt to visit the island, you may see a couple of exciting places.
These include the Fumas Lake, Algar do Carvao, Mount Pico, and Gruta des Torres. These are landforms that have breathtaking appearances.
Click for suggested hotels in the Azores.
You may also choose to sunbathe, dive in the Atlantic Ocean, take a boat ride, or even snorkel. And if you love food, worry not.
You have the numerous restaurants and eateries that dot the island for your taking. They serve some great local and international cuisines.
That place is one of the warmest places in Europe in winter.
7. Diving Lampedusa
Lampedusa is the extreme southern point of the European Union.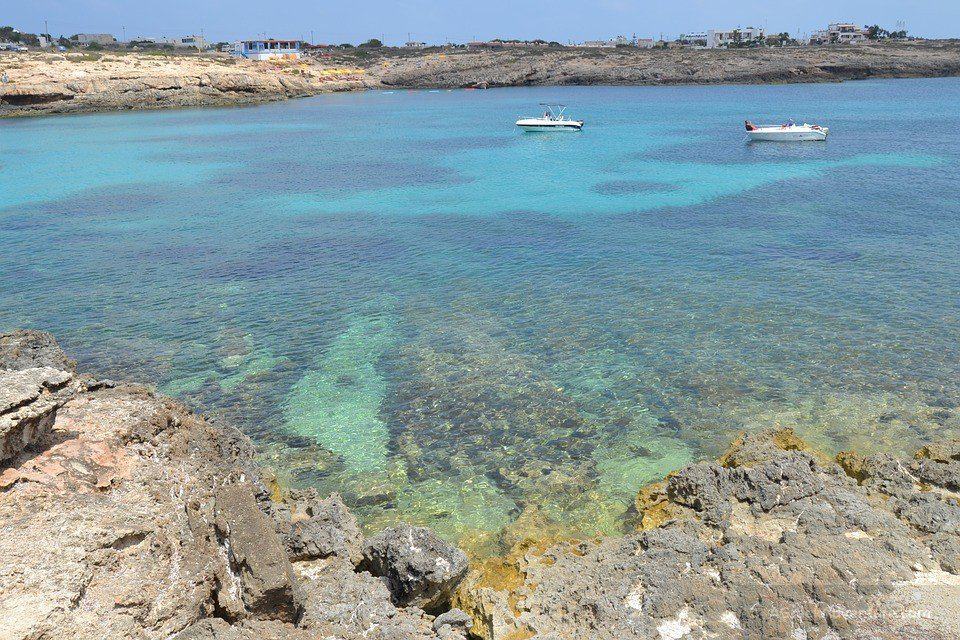 It is an Italian territory. With a meager permanent population and magnificent landscapes, the island is indeed great for tourism.
Its suitability for a winter visit is occasioned by its comparatively high temperature of around 15°C. That makes it warm enough for an escape from the harsh European temperatures.
The host of resources you should look up to at the island are Rabbit beach, Cala Pulcino beath, Rabbit Island, and the Cala Croce.
These features allow you to view turtles, swim, dive, snorkel, and sunbathe.
If you like boat riding, you have the gentle sea waves to take advantage of. Indeed, the portion of the sea that surrounds the island is soft enough to guarantee safe and fulfilling rides.
Click for suggested hotels in Lampedusa.
8. Cultural Sicily
Just like Lampedusa, the island of Sicily is also an Italian territory. It is by far the largest of the Mediterranean islands and is filthy rich in history.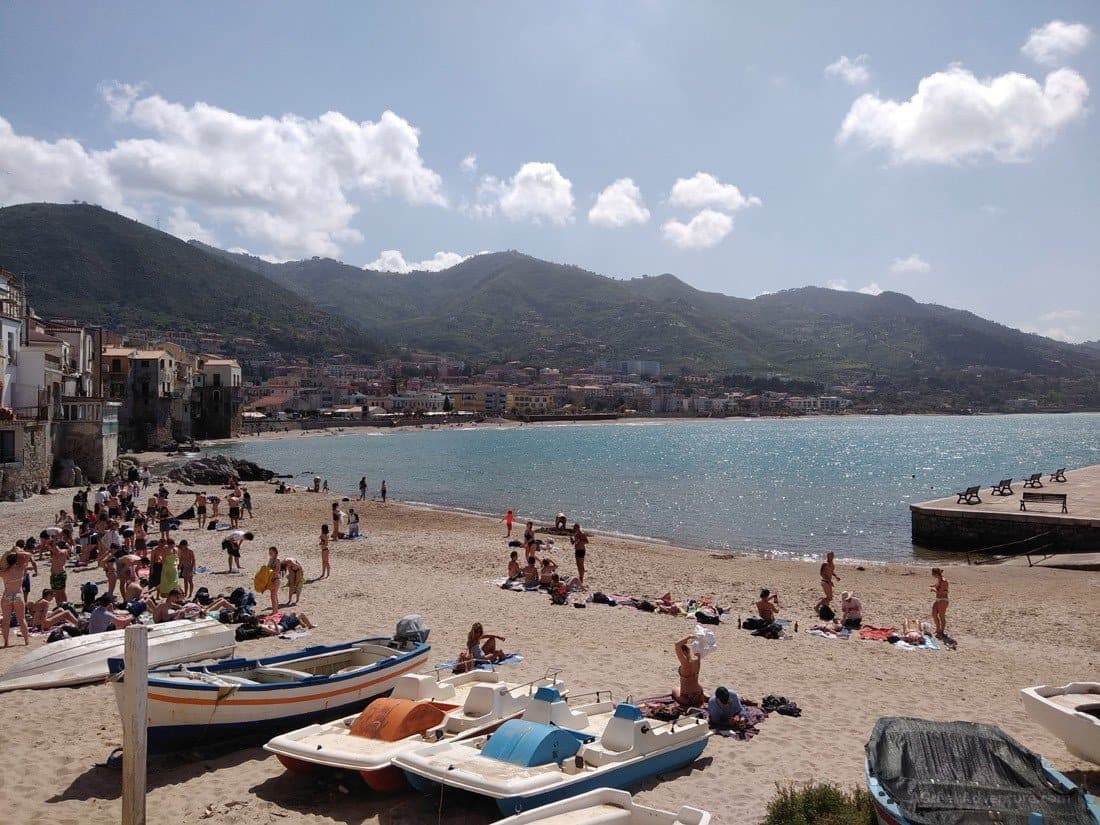 With a low of only 12°C in the winter months, the island chain is also great to visit and spend some time during the harsh winter months.
If you choose to spend some of your time on the island, be sure to enjoy great historical marvels and resources.
Click for suggested hotels in Sicily.
Some of these are the Doric-style Greek temples, Byzantine mosaics, and the Cappella Palatina. These are silent reminders of Italy's Christian past and its role in the Roman Empire era.
You stand to enjoy other tremendous and vital resources are the Taormina volcanic beach, the famed Catania fish market, Palermo royal tombs, and the Syracuse Theater. Sicily is hot and humid in the summertime, definitely one of the cozy places in Europe.
9. Luxurious Côte d'Azur
Famously christened the "French Riviera," the Côte d'Azur is the Mediterranean coast of the south of France.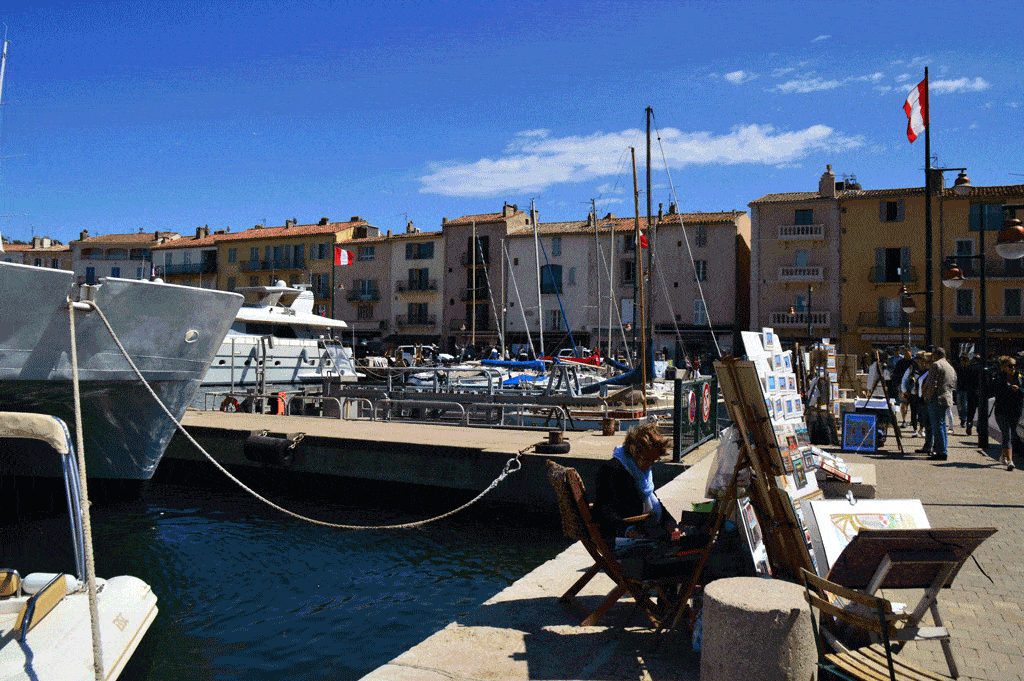 This area is also warm in the winter. Its lowest average temperature is 13°C, and it occurs in January. For this reason, the coast is a great spot you might want to visit in the winter.
The area is home to numerous resorts, restaurants, and other great tourist attractions.
While at your visit to the area, you may wish to make a stopover at the Promenade des Anglais, Porquerolles, Promenade de la Croisette, and the Lerins islands.
And if you like nightlife, the Côte d'Azur also cates for you. Indeed, the area has many clubs, operas, and concert halls.
These host numerous live shows and also attract artists both from within and without.
Click for suggested hotels in Côte d'Azur.
10. Monte Carlo Royalty
Unlike most other destinations we have explored, Monte Carlo is not an island, neither is it detached from continental Europe.

Instead, it is a coastal destination that is part of the capital city of Monaco. It borders the Mediterranean to the north and records only 12°C low in winter.
Monte Carlo and the nation of Monaco as a whole are famed for gambling.
Concerning this, you will be sure to find numerous casinos and gambling dens while in the city. However, if gambling is not your favorite, worry not. You might want to consider Monte Carlo as your winter getaway with several attractions that are equally enjoyable.
Click for suggested hotels in Monte Carlo.
The Oceanographic Museum, Prince's Palace of Monaco, and the Opéra de Monte-Carlo are some of the 'must-visit places in the area.
Do take some time to visit them as they are rich in culture and history.
Conclusion on the Warmest Place in Europe List
As you may well have noted already, Europe has no shortage of attractions in the cold weather. So regardless of your preferred climatic taste, you may be sure to find at least one destination that suits your unique preference.
There are plenty of things to do in the warmest places in Europe, as well as in the coldest ones.
You, therefore, have no excuse at all not to spare a bit of your time on the continent for the sole purpose of tourism.
If I were the one visiting, I would choose the Swiss Alps owing to the natural beauty and impressive facilities.
But since I am not, I leave it up to you to make up your mind. Only ensure that you pay a visit to one of the warmest places in Europe destinations the soonest possible.
Remember to spread the news as far wide as you possibly can, also.
All the best on your next visit!
Recommended read: