We have sampled and are going to showcase the best places to visit in Europe in March. March is the onset of spring in much of continental Europe.
As such, it is the time when much of the rain that is experienced in that time frame commences.
This notwithstanding, it still provides you the opportunity to travel and explore the many wonders that Europe and all these European cities have to offer.
19 Best Places to Visit in Europe in March
Not every place in these destinations in Europe may give you the environment and setting, you need to make your visit worthwhile.
That is because the temperature, as well as other environmental conditions, vary significantly from place to place.
Bucharest, Romania
This Romanian capital us a delightful mix of nightlife, museums, parks, and communist-era buildings.
You can never lack anything of substance to behold or catch while here. The months of March are not as rainy as those in Western Europe. Other advantages also come in.
The city is cheaper than your standard European capital.
For this reason, you will not have to dig too deep into your pocket to be able to afford a tour or a stay here.
It is the place you want to retreat to for whole family vacations or simply to detach from your squeezed lifestyles.
Valletta, Malta is One of The Best Places to Visit in Europe in March?
Want to enjoy some sea breezes and a detached lifestyle?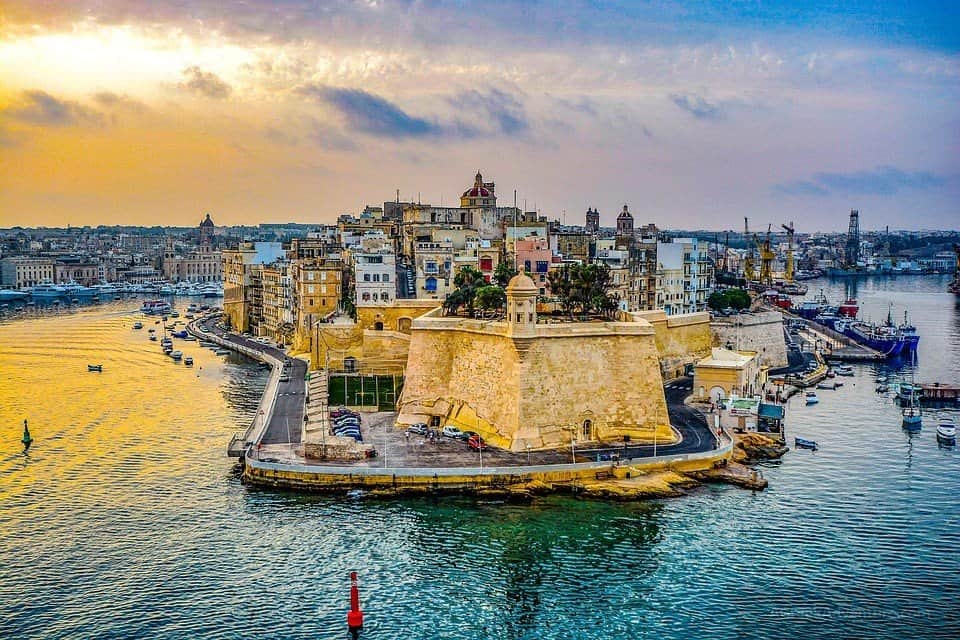 The city of Valetta, in Malta, is the place to be. Located just at the strand of the Mediterranean Sea, this port city has numerous facilities for the typical beach life.
Among these are sandy beaches, ferry services, and hotels.
Considering also that it is located to the south of Europe, it experiences milder springs and is hence an excellent place to retreat to for those outdoor activities.
Numerous UNESCO World Heritage Sites also dot the landscape.
County Donegal, Ireland
Want to visit and behold some of the European royal fantasies and palaces?
Take a trip to County Donegal, Ireland.
This place is strewed with the ruins of ancient palaces, royal households, and rugged mountains. It is hence excellent for sightseeing and photography matters.
In total, the area exudes some rugged and romantic scenery.
These are surreal and exhibit a rather breathtaking ambiance. While at this place, consider also stopping by to purchase the many artifacts that are manufactured and availed for sale here.
San Sebastián, Spain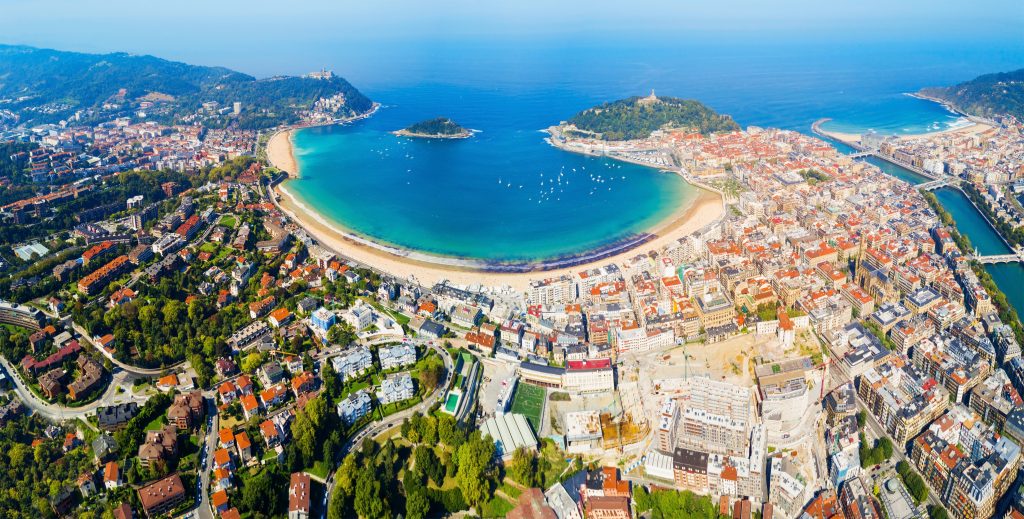 Spain, being closer to Southern Europe, is milder in the springtimes.
The city of San Sebastián itself is known for its great cuisines that are drawn locally and internationally.
This is the place to retreat to if you want to attempt the many delicacies which are sold here.
Its location is also serene. It occupies the coastline where the Bay of Biscay hugs the Atlantic Ocean.
The breezes from the adjacent sea do bombard the area regularly. They in the course of doing so, relax you accordingly by relieving all the stress and tension.
Innsbruck, Austria
Austria is a soft-spoken nation. Not much is known about it as it hardly engages in international affairs.
For this reason, it is a beautiful place to go if you just want some quietness and ambiance.
Unlike many other European destinations, the city of Innsbruck does experience harsh springs.
By March, the snow has yet to thaw completely. Many skiing and winter sporting activities do take place at such a time.
Consider setting aside some of your time to engage in winter skis and other outdoor snow activities while here.
Madeira, Portugal
Are you a lover of outdoor activities? The islands of Madeira, Portugal has you covered.
They lie to the west of Morocco and south of Portugal.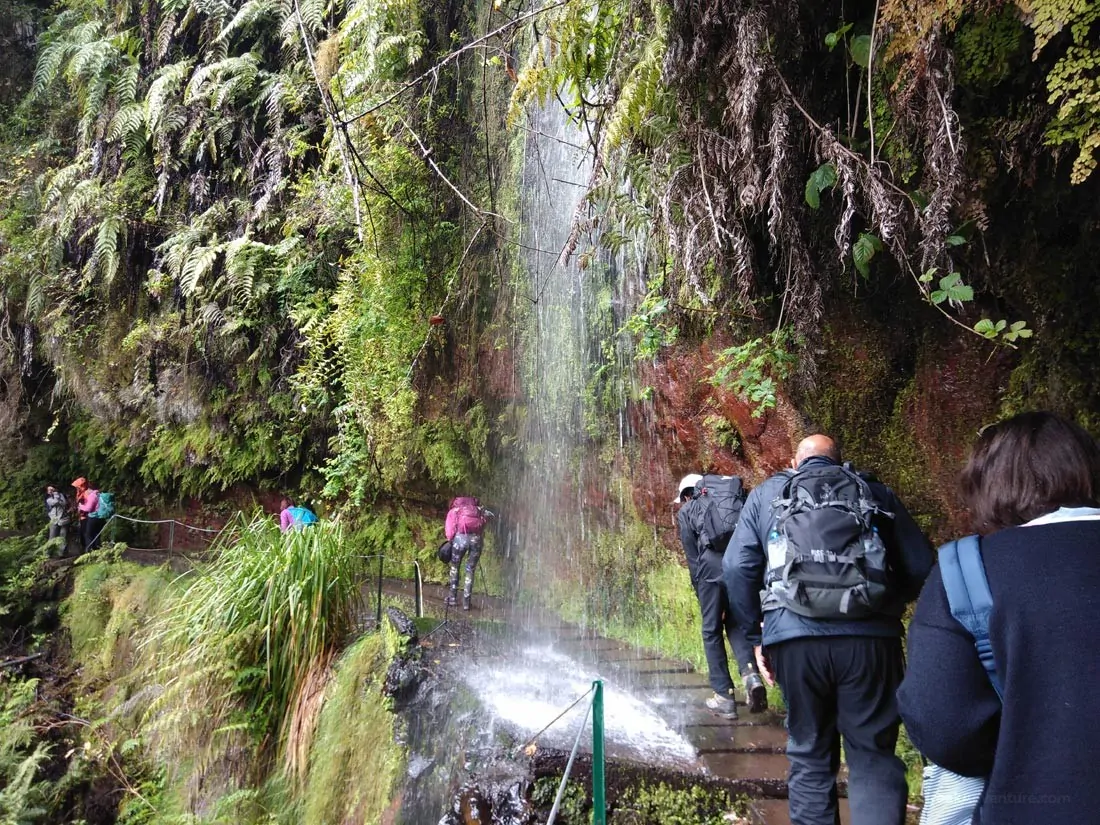 Given that they are southerly and primarily detached from continental Europe, the island chain is warmer than the average European destination at such time.
Thanks to the sub-tropical climate and warm environment, the city will allow you to sunbathe, walk around, and engage in other activities that you would not ordinarily do within the larger Europe at such a time.
The Cotswolds, England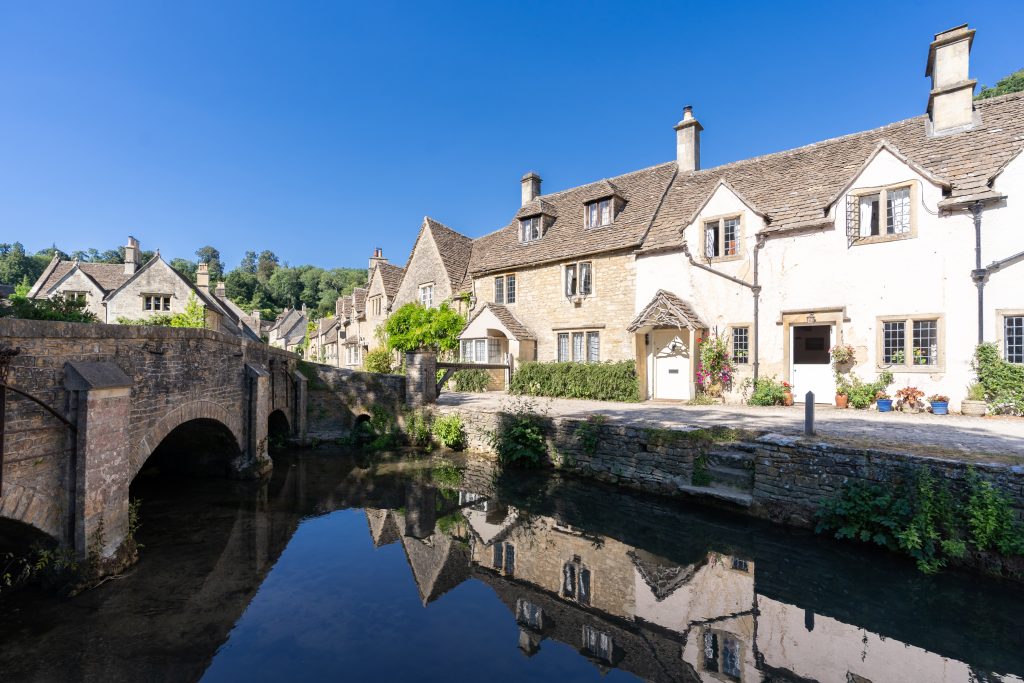 Cotswolds, England is mainly famed for rolling green fields, atonement-style palaces, fair spring weather, and fresh air.
If you labor too hard, you want to detach and retreat to this place to take some breather.
The gentle breezes that low across the land will relieve any tensions you may have.
Also abundantly present in this region are old and abandoned homes.
They are reminiscent of the good old days when England used to rule the world.
Bring along a camera to capture these scenes for your future remembrance.
Interlaken, Switzerland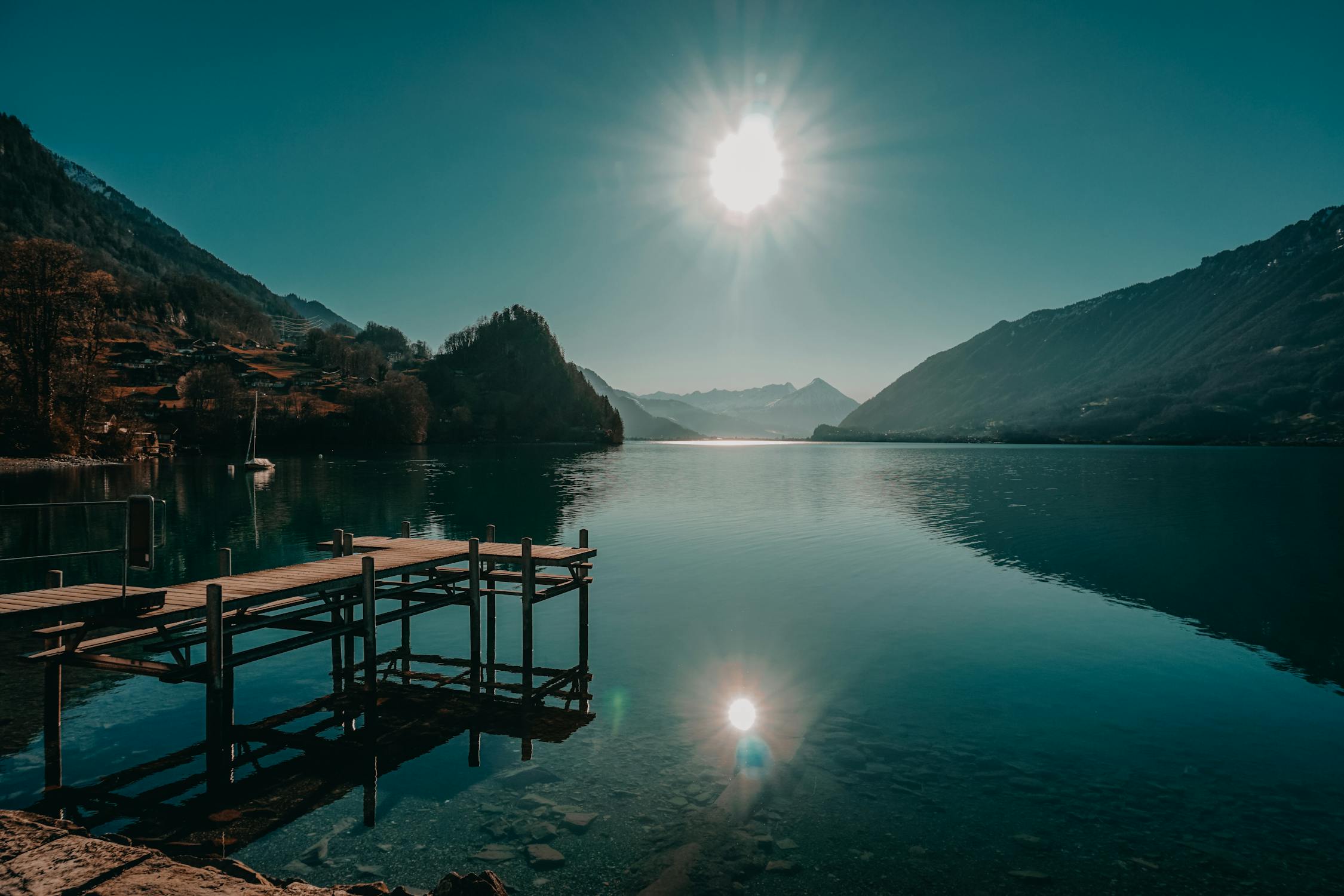 With the average high of 50°F/10°C and low of 33°F/1°C in March, Interlaken, Switzerland is an excellent place to get to catch some views of the Alps.
There are numerous observation decks that are strategically placed to facilitate your enjoyment of the views.
This area is also home to numerous ski centers.
If you cherish winter sports activities, you will yet again want to retreat here and play some of them.
Owing to the chilly weather, there is still some snow at that time. They will provide the environment you need to do a good job.
Split, Croatia
Short on cash? Consider traveling to Split, Croatia.
Eastern Europe, where this destination is found, is known to be cheaper and more affordable.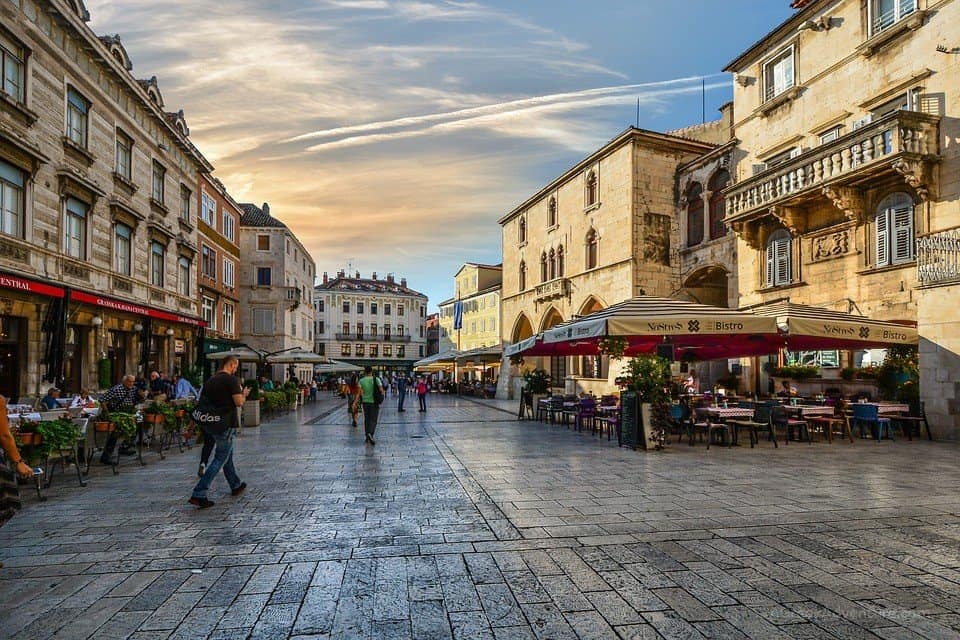 Moreover, the place is still warm in March by the 57°F/14°C high and the 46°F/8°C lows. It mainly prides itself in according pleasant weather.
In its entirety, this city is designed and famed for matters of tourism.
Here, it is not uncommon for tourists to mingle and eat with the locals. The security is also impressive as there are hardly any incidents of pickpockets, muggings, and thuggery.
Malaga, Spain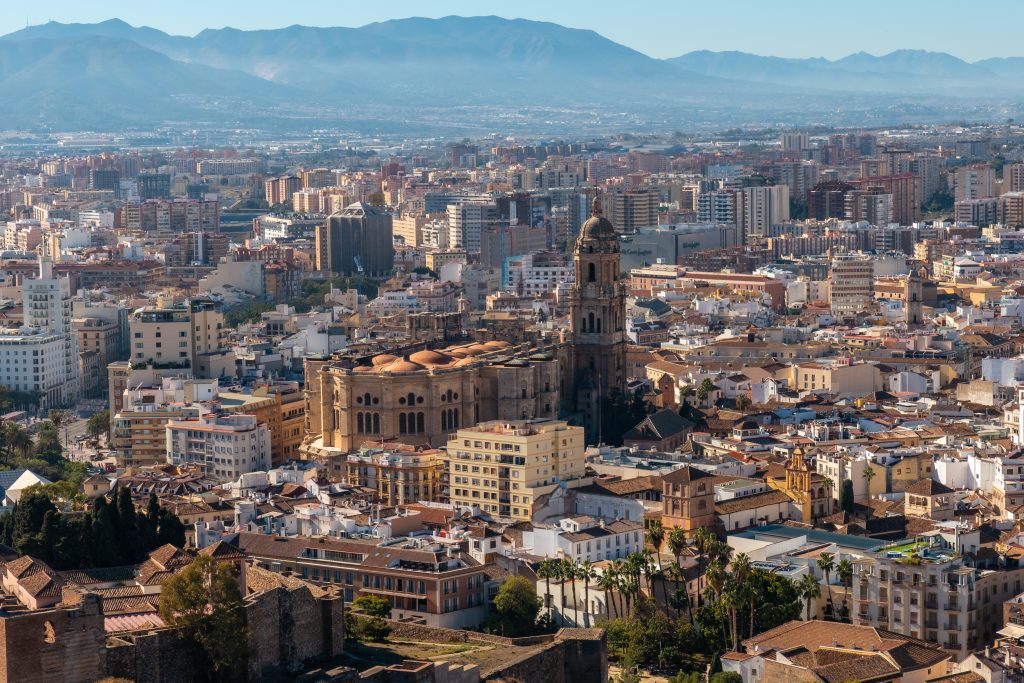 Back in Spain, we have the city of Malaga.
This destination embodies the best march climate that Spain has to offer.
It lies along the Mediterranean coast and has its climate moderated by the warm breezes that originate from North Africa. Its highest average temperature in March is 64°F/18°C while its lowest is 46°F/8°C.
To add to these, the flights that get into and out of the city are cheaper when compared to those that ply other top destinations in the area.
Florence, Italy
Located only 90 minutes from downtown Rome, the city of Florence is a 'must visit' for anyone who wishes to gaze the beauty of Italy's and indeed the Roman Empire's glorious past.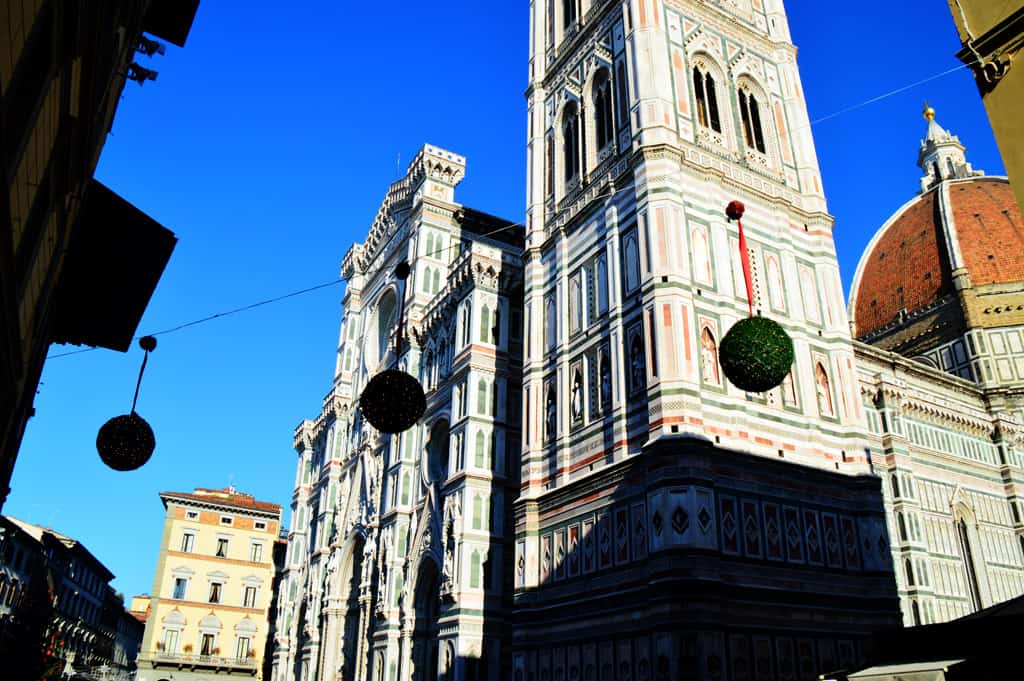 This is evidenced by the many ruins and ancient attractions that strew the area.
It does experience a high of only 59°F/15°C and a low of 41°F/5°C at such a time. These temperatures are still higher than those of many places in Europe at this time.
On account of this, you will not have to stuff yourself in clothing that is too warm to impede your movements.
Tenerife, Canary Island, Spain
Tenerife, Canary Island, Spain is the place for a person who wants to escape from the harsh colds that much of Europe experiences in winter.
At such times, its highest temperature ratings are 71°F/22°C while the low is 60°F/16°C. So warm it is that it even allows for sunbathing.
This area is mainly inhabited by English speakers, notwithstanding being part of Spain.
Prepare yourself to hire a translator if you do not understand the 'Queen's Language.'
Accommodation facilities here are cheaper than those of continental Europe. You won't have to dig too deep in your pocket to afford them.
Dubrovnik, Croatia – One Of The Best Places To Visit In Europe In March
Dubrovnik, Croatia, is a resort city. Indeed, every facility, highway, and other amenities that are located herein are optimized for matters of tourism.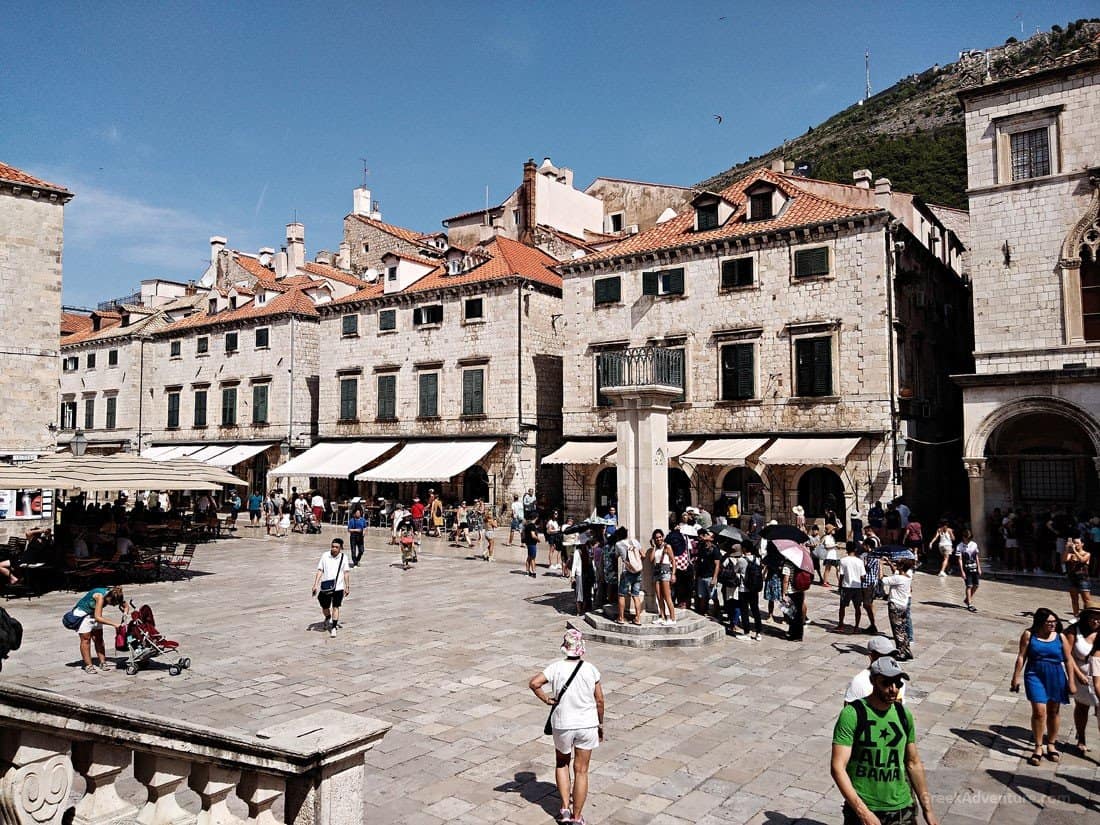 Here, you will find the award-winning spa and a 60-foot indoor 'lagoon' pool. Pop into this property to enjoy some warmth and relaxation out there.
If you so wish, you may also take advantage of the time to make some bike trips.
The place is quite serene and allows for bike riding at such a time.
One significant advantage you will enjoy here is the fact that the population is sparse, a fact that gives you plenty of breathing room.
Do visit Cavtat. It is only 30 minutes far.
Noordoostpolder, Holland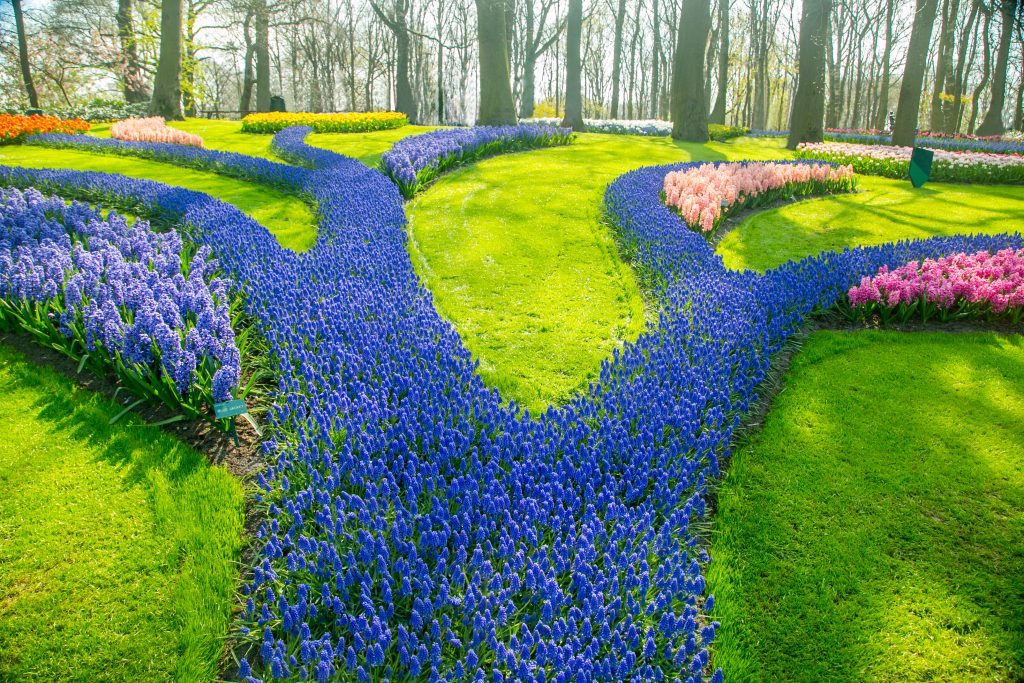 Could it be that you love and cherish flowers?
Noordoostpolder, Holland, is the European destination to go to in March.
Every March, this region experiences the annual tulip bloom phenomenon, which is a spectacle that many opt to retreat to behold. It persists till mid-April.
It is not uncommon for the time to experience some snow still.
Indeed, at some times, the gorgeous pink and violet hyacinth, daffodils, and snow whites.
Do not forget to pack your digital camera.
Menton, France

Situated along the French Riviera, Menton, France, is an excellent place for leisure and outdoor activities.
It comprises massive sculptures, breathtaking attractions, and lovely gardens.
These will not only give you a chance to unwind also abut the opportunity to capture lively photos.
The area in and around Menton is low lying, easily accessible via the Mediterranean Sea, and is continuously bombarded by the incoming sea breezes.
All these add up to reduce the tensions and hassles that are generally experienced at such times. They make you feel rejuvenated after a day's stay.
Palma, Majorca
Palma, Majorca, is a Mediterranean island that ruled by Spain.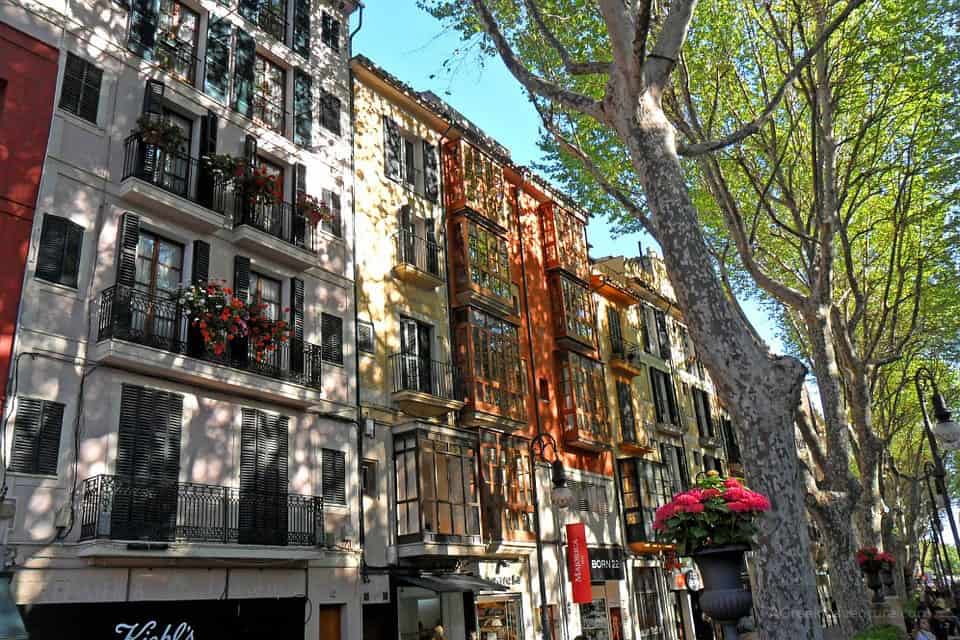 In March, the temperatures are still mild enough to allow for your enjoyment of the outdoor.
You will find numerous structures, buildings, and other facilities that date back to the days of yore.
Many entrepreneurs have also taken advantage of these resources to construct lovely buildings and other accommodation facilities.
You will come across numerous five-star property, private cinemas, fitness centers, and rooftop pools in the area. Do pop in to enjoy what they have to offer.
Sonfjället, Sweden

Lying right at the heart of the Swedish bear country, Sonfjället is an excellent place to experience dangerous adventure.
The Sonfjället National Park is the most prominent amenity here.
You will have to drive around 6 hours north of Stockholm to access it. This is unlike any other park.
It is hailed as one of Europe's oldest and most cherished preserve.
It occupies a sprawling wilderness that comes in the form of stark plains that alternate with towering rocky slopes.
The park also doubles up as the domicile of the highest concentration of brown bears.
Sofia, Bulgaria

Apart from being the capital of Bulgaria, Sofia is also regarded for a large part to be touristy.
This is not a surprise given that Bulgaria itself is perhaps the most tourist-friendly nation on the Black Sea.
The month of March marks the transition from winter to spring in the area.
A long-running 'Martenitsa' spring tradition is held annually to commemorate the end of winter and the beginning of spring.
Do time your visit appropriately to coincide with this festival. Set aside enough cash to as this event is not cheap.
Óbidos, Portugal
Love chocolates? Óbidos, Portugal wants you to visit in March!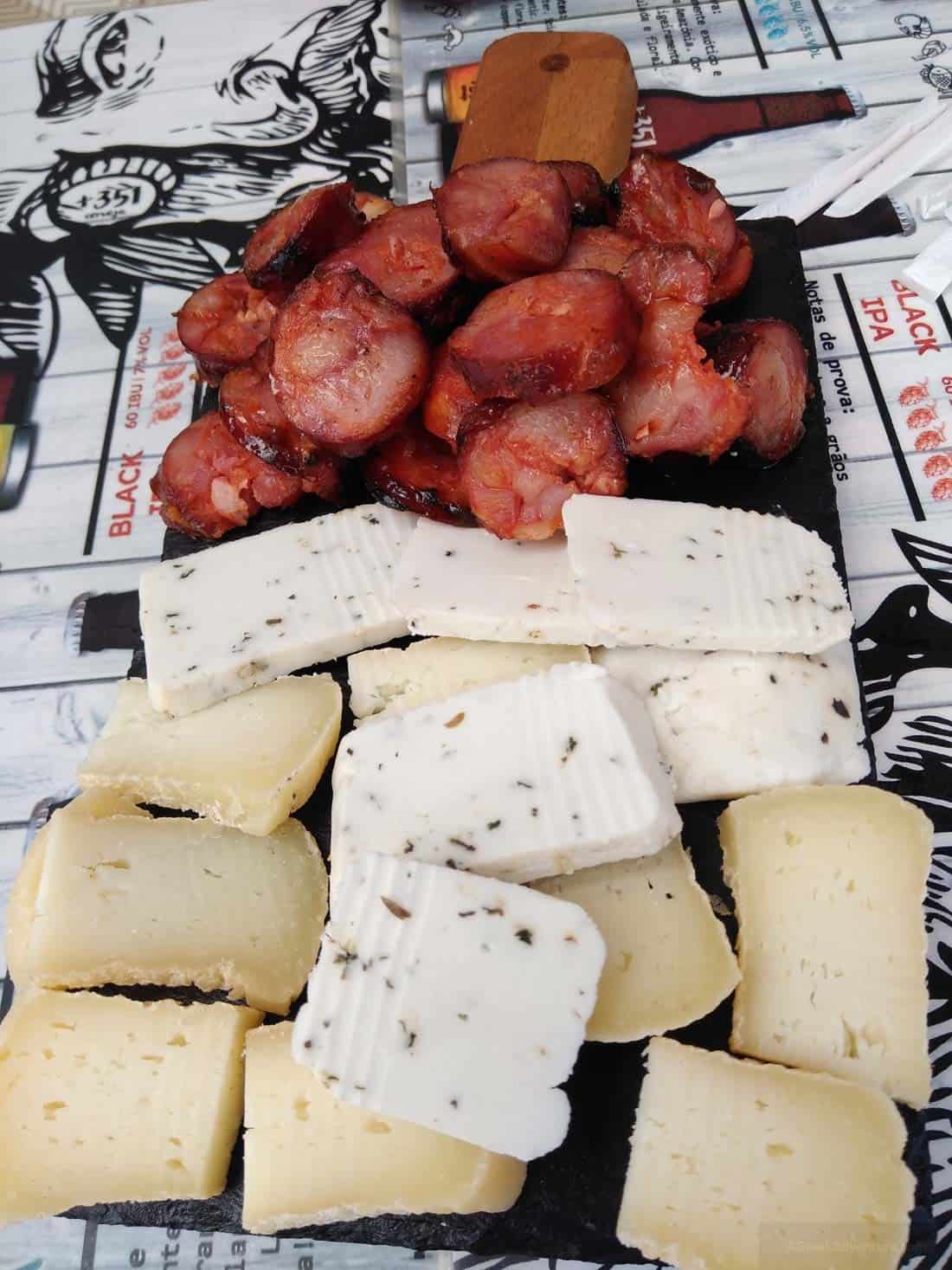 Each March, the city hosts the renowned International Chocolate Festival. Portugal and Spain are considered 2 of the best places to visit in Europe in March.
This festival goes on for several days and attracts hordes of participants' world over. These happen in streets that are narrow and cobbled.
It serves several chocolate sculptures, pastries, truffles, and a couple of cakes.
Besides the chocolates, the city is also known for its fun and leisure.
This is the place we would ask that you go to if you want to interact and share ideas with many others around you.
There are plenty of day trips from Lisbon too.
Pretty Nice Ideas for the Best Places to Visit in Europe in March, Right?
As you may see, Europe has no shortage of destinations to look up to for a March visit.
All you have to do is plan your itinerary appropriately.
You also have to carry out some background research to see to it that you are well aware of what awaits you later.
March is the time of year when many Europeans are looking to explore new places, experience different cultures and enjoy some sunshine. It can be tough deciding where you want to go first so we've put together a list of our favorite destinations for your viewing pleasure!
Do you need help with your travel in Europe arrangements?
If you liked this article on things to do in Sicily you may also like: What Best Things To Do in Italian Riviera in 10 Days Itinerary and 10 Best Coldest Countries in Europe For Winter Lovers.