What are the best things to do when visiting Italian Riviera cities and towns? The Italian Riviera, known as the Riviera Ligure (Ligurian Sea), is a crescent-shaped coastal land between the Ligurian coast and the adjacent Apennines and the Maritime Alps.
Liguria comes with various coastline options ranging from rocky coastlines to sandy beaches with pebbles. When you read all the things to do in the Italian riviera towns, you will be sure that this is one of the top places to visit, both for the sightseeing, the local wine, and the delicious food.
Exploring The Best Italian Riviera Cities
The area is rich in history and culture, as well as the seaside promenade, admiring the setting sun in all locations of the riviera.
The Riviera is subdivided into the Riviera di Ponente (Coast of the Setting Sun) and the Riviera di Levante (Coast of the Rising Sun).
It is the site of many historical events and milestones, some dating as far back in time as the founding of the Roman Empire itself.
In light of this, your visit to Europe can never be complete and fulfilling without a stopover in the area.
Italian Riviera needs quite some planning. Check for prices through here and here. Multi-day trips are available with guided tours. Check for that here.
We are here to provide you with the necessary guidance. We present you with the best places to visit on the Italian Riviera and some of the top things to do on the Riviera.
Italy is a beautiful country, and we have been to many places already. See our posts for Palermo, Catania, Taormina, Syracuse, Cefalu, Agrigento, Pisa, Firenze (Florence), Milan, Capri, Napoli, Sorrento, Pompeii and Vesuvius, Verona. This additional Italy travel guide is helpful.
Sanremo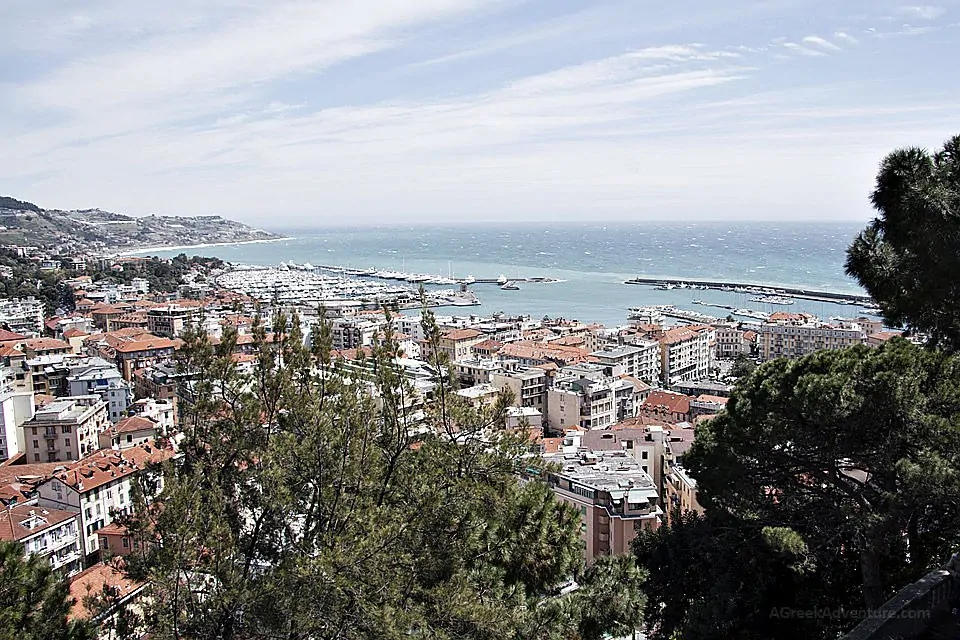 Sanremo marks the extreme southwestern tip of the Italian Riviera and must be your preferred starting point. The city provides numerous resources and facilities that may interest you.
Relax in the Green Spaces
The city of Sanremo, which lies on the southwestern tip of the Italian Riviera, is a preferred starting point of a tour to the area, blessed with numerous open green spaces such as the Japanese garden, Villa Ormond, ancient olive groves, and countless palm trees. These green spaces are quiet, have fresh air, and are largely cut off from the congested lifestyles of Sanremo city. You may start by relaxing in any of them.
Explore Sanremo's Christian past
As hinted, Italy has a rich Christian heritage. Sanremo, in particular, has a 12th-century San Siro Cathedral. The cathedral has 12 bells in its tower and a large crucifix above its altar.
From time to time, some masses take place in these cathedrals. You may peek to explore Italy's Christian past. You may also wish to time your visit in such a manner as to coincide with these masses.
Casinò di Sanremo
Are you a fan of gambling? Sanremo has a Casinò di Sanremo that is in the elegant art nouveau building. You may pop in and place your bet.
The building also has a theater that does live host shows quite often. Besides these, you may also hand out in the building and even take photographs due to the breathtaking design and nature of the buildings.
Imperia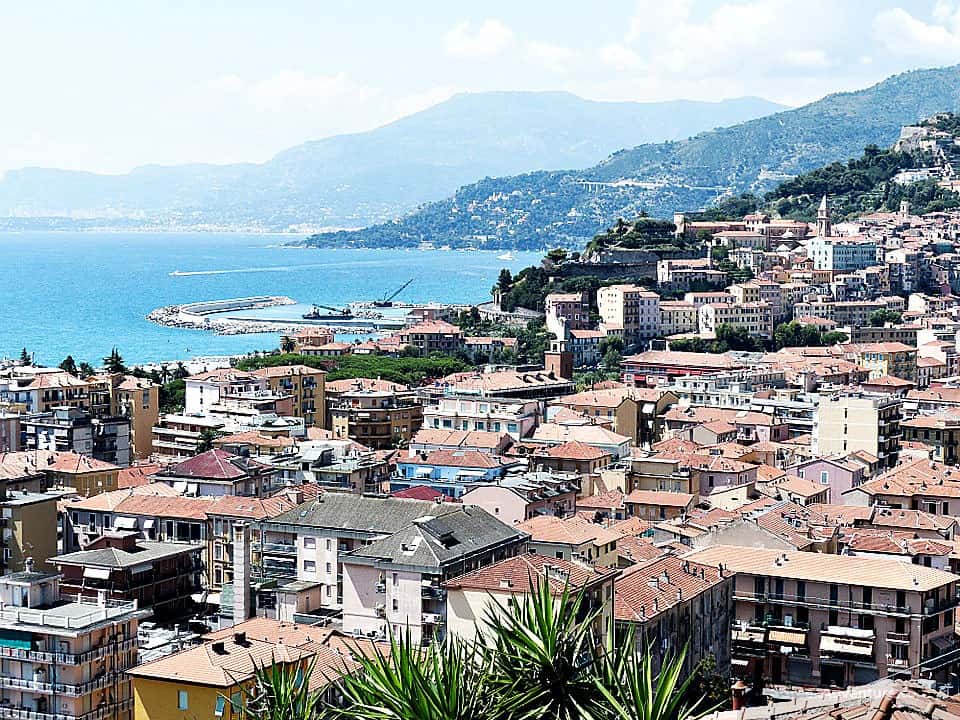 Next, move northwards to Imperia city. This medieval city has a lot to offer to any visitor. It contains numerous museums that are great for you to visit and explore. Do walk in the Old Town.
Villa Grock Circus and Museum
This building doubles up as a circus and a museum. It comprises a circus, music, emotions, and a film art room. Several events and live performances are held in the building quite often.
Being a circus, you may get the opportunity to enjoy plays and other fun-filled performances. At any given time, you might pop in and catch a show. Take care that you do not crack your rib because the comedians here are hilarious.
The Naval Museum of Imperia
Being adjacent to deep waters, the city of Imperia has served as a navy base for the Italian troops. The Naval Museum of Imperia gives you a peek at Italy's maritime past.
It opens every Saturday from 4.30 pm local time. Unlike most naval museums of its kind, this one relates to the furtherance of the modern navy. You will get to see the latest warships and other water-based combat weapons.
Museo dell' Olivo Carlo Carli
The entire Riviera area and the adjacent hinterland are excellent for olive production. No other museum lets you explore these better than this Museo dell' Olivo Carlo Carli.
In the museum, you will explore the olive tree and its oil production alongside other pertinent issues. You will subsequently appreciate this beautiful plant's significant contributions to the entire region.
Alassio
Alassio stands out as a holiday destination. It has several hotels and other excellent accommodation facilities, making it a perfect destination for holidays and parties. You will thus find it great for parties and relaxation.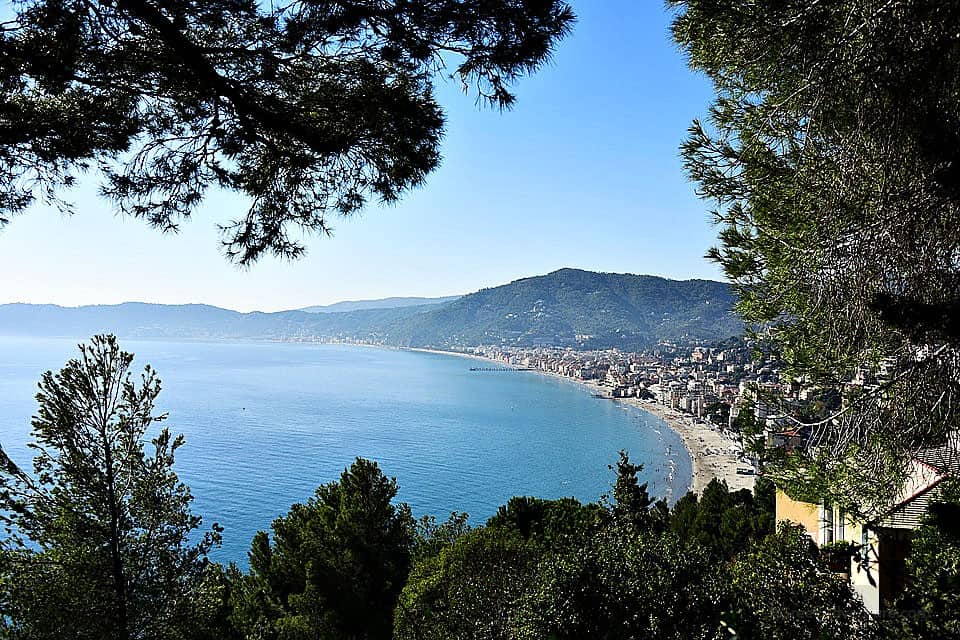 Giardini di Villa Della Pergola
The I Giardini di Villa Della Pergola garden is at the heart of Alassio. This garden contains bright flowers, green plants, and other breathtaking greeneries.
This garden is super quiet. It is devoid of the noise, hooting, and other sounds that are characteristic of similar gardens located in downtown areas.
You, therefore, may get in and relax. Alternatively, you may also take photos and even hold a picnic. As such, it is relaxing, indeed.
Snorkel or Scuba Dive at Gallinari
Gallinari is a small island located off the coast of Alassio. It is a nature reserve. It is set aside exclusively for marine-based activities. These include scuba diving, snorkeling, and other underwater activities.
This is the place to be if you are a water sports enthusiast. The island is safe from sharks and other ferocious marine animals. You may rest easy on your safety at all times.
Muretto Di Blasio
Italy has produced great authors and actors. Almost all of them have fallen. However, their souls still reign supreme. This Muretto Di Blasio is a monument dedicated to them.
The museum has a list and photographs of all the top literary experts walking Italy's surface. It also has pictures and samples of their literary works. Paying a visit to the monument will take you as close as possible to these past heroes.
Finale Ligure
Finale Ligure stands out as a popular beach resort and holiday destination. While at it, you may wish to detach and retreat to one of the holiday destinations that the city provides you.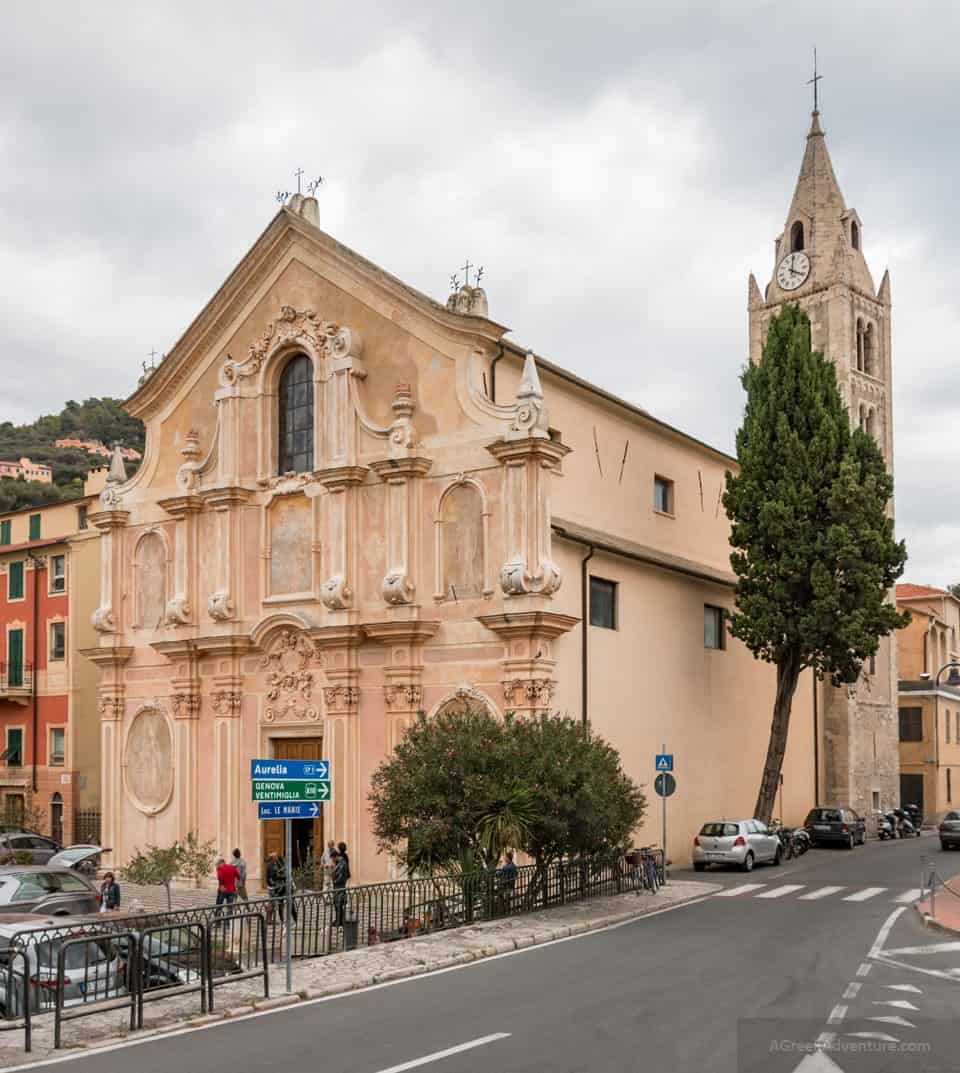 Abbey Benedictine Fathers – Santa Maria di Finalpia
Located around 16 miles from Savona, this Benedictine monastery gives a rough peek into the role and influence that Christianity once had in Italian culture in years past.
In your tour of the city, you certainly want to get in and experience what the monastery offers. The complex is also beautiful, owing to the use of ancient architecture. They, too, can form great opportunities for photography.
The Adjacent Ocean at the Castel Gavone
Once serving as a defense and seat of the Del Carretto Marquises, this structure doubles up as a museum and a castle.
You may climb to its top to view the adjacent ocean and experience the breeze. Your visit to the site will also familiarize you with Italy's past. The Castel will give you a realistic reconstruction of Italy's history.
The events you read in books will literary come alive.
Baia Dei Saraceni
Your visit to Finale Ligure can never be deemed complete and fulfilling without a stopover at the Baia Dei Saraceni.
It is a clean waterfront beach. Unlike most other beaches located next to cities, this one is spotlessly clean. It has no sewage or garbage and is, as such, very hygienic.
You may sunbathe, swim, and relax on the shores. You will also enjoy the breezes that continuously bombard the coastline.
Genoa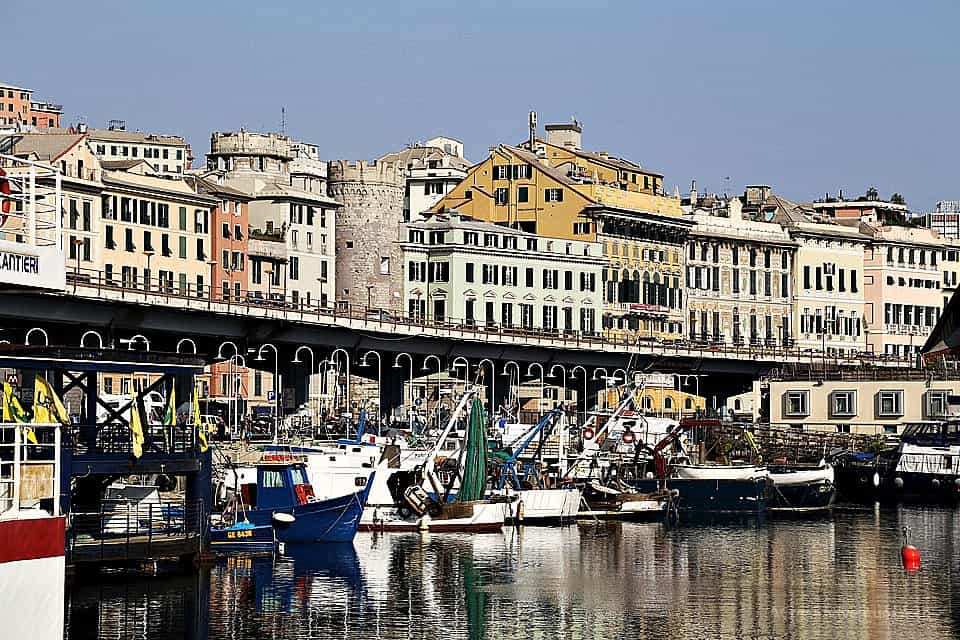 Genoa is the largest and by far the most significant of the cities and Italian Riviera villages that constitute the Italian Riviera. It is a great tourist attraction site that any visitor to the region cannot just afford to overlook or skip. Do not miss to visit the Old Town.
Acquario di Genova
Genoa's most unique point of interest is this Acquario di Genova. It is Europe's largest aquarium (33,000 square feet) and is at the city's old harbor.
It is a vast aquarium in a ship-like building and hosts several marine animals. At the aquarium, you interact one-on-one with the various marine animals you would ordinarily want to keep off. You may even take close-range photographs of the same.
Via Giuseppe Garibaldi
It is no secret that Garibaldi played a pivotal role in the liberation of Italy. This street straddles a couple of miles in Genoa.
Adorned with historic streets and palatial residences, it pays tribute to Garibaldi, the liberator. Take a walk on the road to enjoy Italy's past. You may also capture photographs of these beautiful adjacent palaces and streets for free!
Piazza De Ferrari
At the heart of Genoa, Piazza De Ferrari is Genoa's main square. It is a grand square used for a couple of civic events. It has a fountain at its center, which provides an opportunity for background photography.
The grand square provides you with numerous opportunities and possibilities. You may relax on public benches nearby, take photos, capture videos, or walk around.
Rapallo
Located on the Italian Riviera coastline, the city of Rapallo is well known for possessing numerous sculptures, statues, and other famous landmarks. Most of them have Christian rather than historical themes or significance.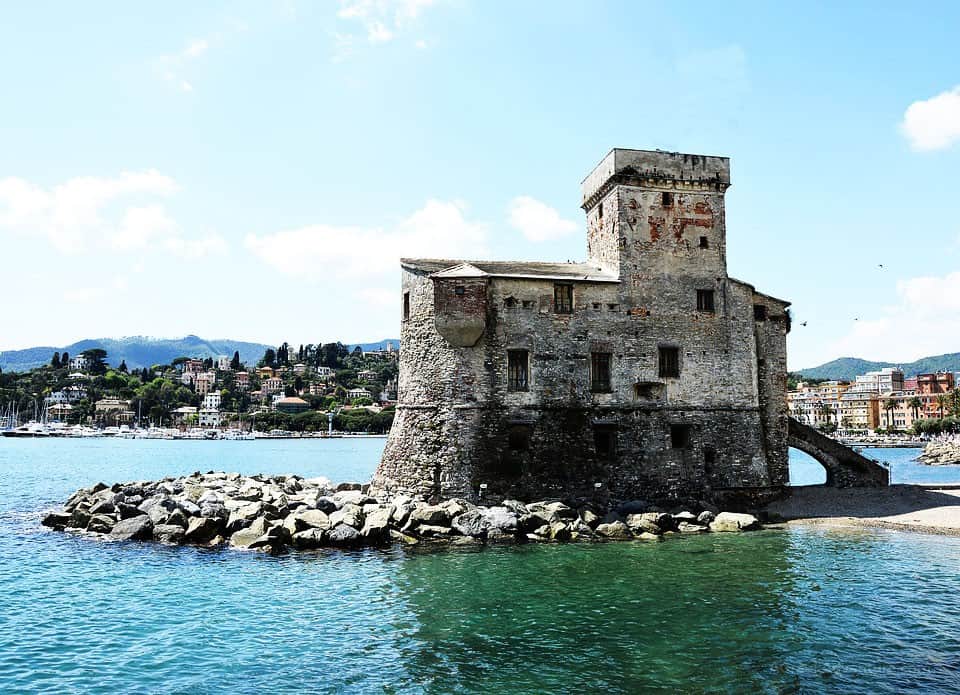 Sanctuary of Our Lady of Montallegro
Once serving as a shelter for pilgrims, this Sanctuary of Our Lady of Montallegro is an iconic historical structure. It is atop an inland hill at Rapallo. The ambiance of the location is scenic and breathtaking, indeed.
You will find the entire area great for photography and relaxation. Moreover, standing at the structure's base, you will look downhill and observe the adjacent panoramic ocean views.
Castello Brown
The Riviera had been attacked numerously by past invaders. This Castello Brown was once a fort that defended the site from the invaders, constructed in the 16th Century. Given that there are no more threats of future invasion, the site is now a museum.
Apart from a glance at Italy's past military strategy, it also provides uninterrupted views of the adjacent ocean with its relaxing atmosphere and ambiance.
Villa Durazzo
Initially built in 1678 as a summer residence of the Durazzo family, this villa is in a beautiful park in Rapallo. It is both a castle and an art facility. Its location overlooks the Gulf of Tigullio.
The villa is excellent for wedding honeymoons and other outdoor events. It also serves as a restaurant. You may get in and taste your favorite Italian/Mediterranean cuisines. What's more?
La Spezia
The port city of La Spezia is famed worldwide for its maritime heritage. It has numerous museums, landmarks, institutions, and other facilities.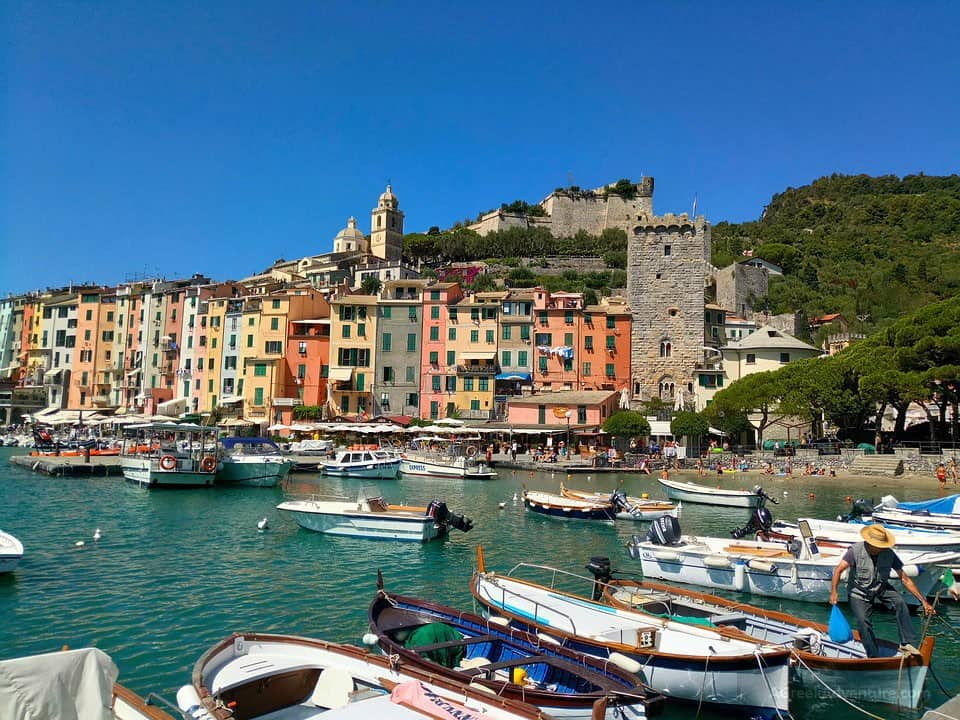 Palmaria
Just like Gallinari, Palmaria is also an island. It measures approximately 1.6 square kilometers and is in the Gulf of La Spezia. The island has sheltered beaches, which are great for relaxation, swimming, and sunbathing.
You may want to retreat to the island to break away and relax. Moreover, it is away from the hustles and bustles of congested mainland life. Furthermore, it is also a park and is thus home to several rare plant and animal species.
Museum Amedeo Lia
While at Le Spezia, do take a stopover at the Museum Amedeo Lia. This museum has a prestigious collection of fine arts that range from antiquity to the 18th century.
By checking in to the museum, you will enjoy the various antiquities and historical objects that Italy, and much of Europe, has to offer. It is mainly great to visit in the spring and autumn rather than summer.
Castello San Giorgio
In a nutshell, Castello San Giorgio is a castle complex. It is rectangular and is connected to the outside world by three drawbridges. It confers historical values and doubles by offering excellent views and exhibits.
These extra fringe benefits are military, culture, history, and art. Do spare some time to visit the castle. This way, you will get a peek at Italy's past without enrolling in a history class.
Massa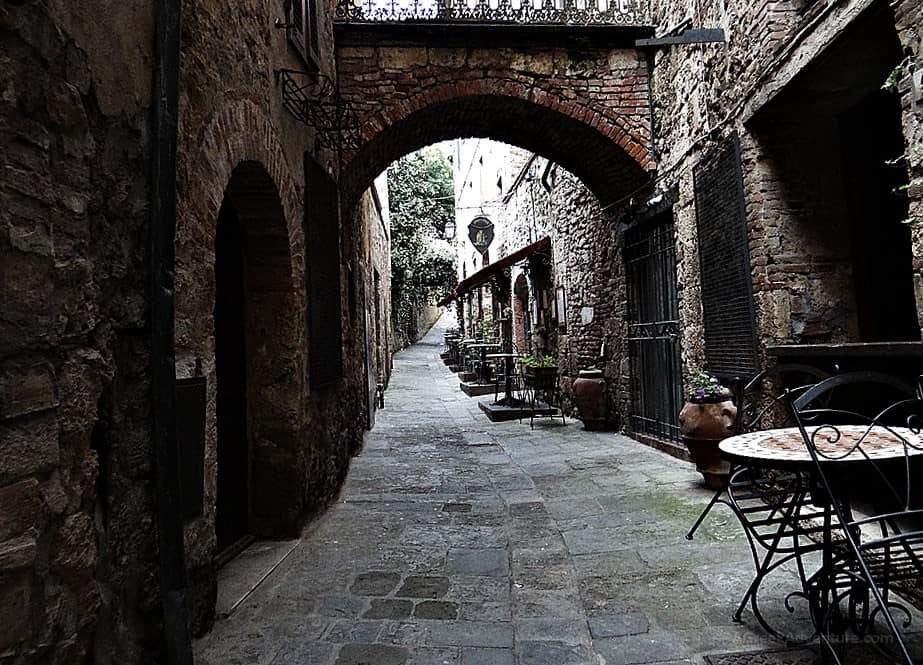 Massa is a small town that serves as the provincial capital of the Massa-Carrara Province. It mainly stands out as a tourist hotspot because it possesses numerous hotels and other tourist attraction sites.
Tour the Cave di Marmo
The area around Massa is renowned for its powerful waves and tides. When these waves and tides wash ashore, they eat up certain portions of the strand, revealing spectacular sceneries and landforms.
The most outstanding of these landforms is the Cave di Marmo, a cave adjacent to the oceanfront, modified into an outdoor museum. It displays various marble quarries showcasing various excavating tools and sculptures.
Marina di Massa
Quench your love for camping and beach life by checking into the Marina di Massa while in Massa City. Marina di Massa is an ancient villa surrounded by a beautiful garden.
It is at a stone's throw distance from the beach on the northern coast of Tuscany. Its serene ambiance, proximity to the ocean, and relaxed atmosphere jointly help you to unwind after a hectic day.
Climb Monte Sagro
Are you a seasoned mountain climber? Put your mountain climbing skills to practice by climbing the Monte Sagro.
This peak forms part of the broader Alpi Apuane range. It overlooks Massa and offers breathtaking views of the ocean and coastline. It is not so steep (only 1,753 m) and hence takes less time and effort to climb. Moreover, it has some breathtaking views and landforms, such as marble, which you may photograph.
Viareggio
Viareggio is the second largest city on the Italian Riviera. It is the embodiment of the Italian Riviera region as it contains all the attractions, features, and facilities that the area has to offer.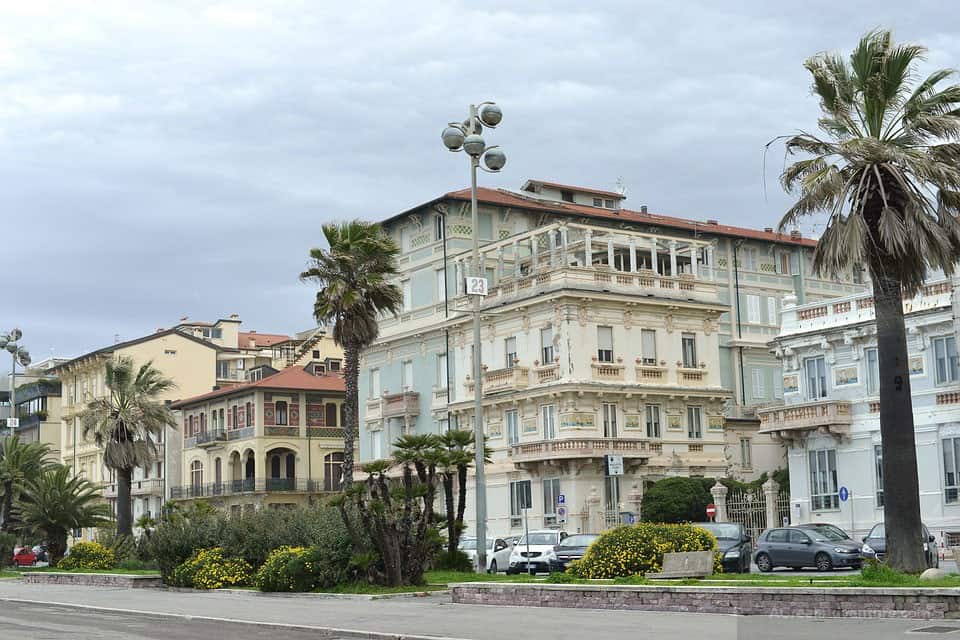 It, however, stands out from the rest of the cities because of its annual carnival.
Lake Massaciuccoli Park
You are not left out if you are a fan of watching birds. Lake Massaciuccoli Park, not so far from downtown Viareggio, shall come to your rescue. Even though it is called a lake, it is, for all practical purposes, a swamp.
The sunset is a perfect time to take photos of the pond too. It is smaller and shallower than standard lakes. It measures a paltry 6.9 square km and is home to several bird species.
Villa Paolina Civic Museums
Museums are constructed and devoted to several purposes. The Villa Paolina Civic Museums are intended wholly to showcase Italy's musical heritage.
Initially serving as the home of Napoleon Bonaparte's sister, the villas are now museums. They now include, among others, a museum of musical instruments and an archaeological museum. Spare some time in your free time and explore the museums' historical gems.
Carnival of Viareggio
The city of Viareggio does hold carnivals quite often. The festival is held in January and February each year. It is a time of joy, happiness, fun, pomp, and color. Viareggio's carnival is considered one of Europe's most celebrated.
As such, you certainly would not wish to miss out on it at all. You may want to plan your trip to the Italian Riviera appropriately to take advantage of the carnival.
Livorno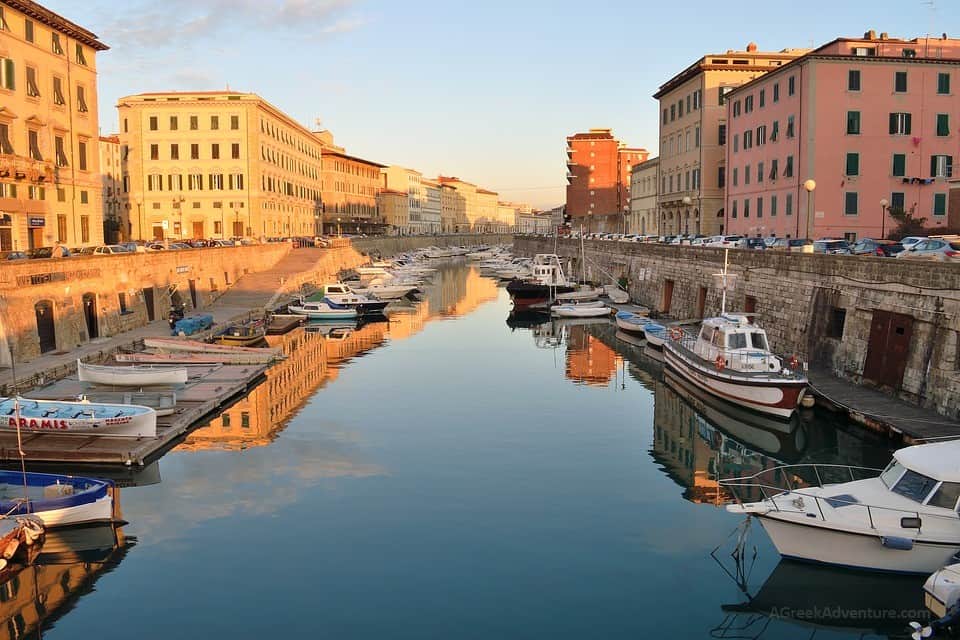 Livorno is your last leg in the Italian Riviera visit. It is at the extreme southeastern tip of the region. It is almost directly opposite Sanremo. The city mainly provides opportunities for relaxation and dining.
Monumento Dei Quattro Mori
Translated into 'the Monument of the Four Moors,' the Monumento Dei Quattro Mori is an iconic bronze and marble statue. The statue was erected in 1626 as a tribute to Ferdinand I of Tuscany for his victory over the Ottomans.
While at Livorno, please spare some time to sightsee the statue. You will get to relive the victory besides taking photographs that you may carry later.
Terrazza Mascagni Restaurants
In this last leg of the Italian Riviera visit, you may wish to eat your favorite Italian dish at the Terrazza Mascagni restaurants. These restaurants are at a seaside plaza that accords picturesque views of the adjacent oceanfront.
They offer a relaxed atmosphere thanks to the sea breezes that continuously bombard the adjacent buildings. You will also get to relax after your meals on the nearby beachfront.
Sanctuary of Montenero
This hilltop sanctuary dates back to 1345 CE. It is a religious complex that is on the Monte Nero Livorno Hills. Even though it is purely spiritual in scope and character, the sanctuary also doubles up as a getaway.
The area has fresh air, abundant sunlight, and uninterrupted views of the adjacent surroundings. You may wish to climb the hill to breathe easily, especially after a tedious tour of the entire Italian Riviera.
Check for prices through here and here. Multi-day trips are available with guided tours. Check for that here.
Things To Do in the Italian Riviera
You thought you read a lot about this area, right? Here are even more ideas for this place in Italy.
Santa Margherita Ligure
Santa Margherita Ligure lies 15 kilometers southeast of downtown Genoa. It is a hotbed for fishing and tourism. Also, it doubles up as a port city. While at the Italian Riviera, consider visiting these spots.
Il Giardino di Villa Durazzo
The Villa Durazzo-Pallavicini contains a small botanical garden. It comes in the English romantic style building. While at the Riviera, take some time off to relax. You will be bombarded with streams of sweet waves and winds.
Castello di Punta Pagana
This 17th-century fort Castello di Punta Pagana is a silent reminder of Italy's rich past. If you fancy history and past events, you might also want to make a stopover at the place.
Sestri Levante
That is yet another tiny Mediterranean town within the larger Liguria area. Like many such towns in the Riviera area, this, too, is a significant tourism destination. While here, try these two activities in the field:
Spiaggia Baia del Silenzio
A charming and vibrant sandy beach is in the town. That is the Spiaggia Baia del Silenzio. It is an excellent place to visit in the summer when tourism is at its peak. On the beach are umbrellas and chairs.
Punta Manara
That is a raised landmass that juts out into the adjacent Mediterranean Sea. The rock is breathtaking to behold. You may also carry your digital camera and take photos for future remembrance.
San Fruttuoso
San Fruttuoso is a Metropolitan City of Genoa. It is one of those unique and oft-visited places in the entire Liguria region. For all practical purposes, this is an excellent place to vacation. Some of the facilities you want to sample are:
Abbazia di San Fruttuoso
Like much of Italy, the San Fruttuoso once played a crucial role in furthering Christianity. You may want to visit and meditate at the Abbazia di San Fruttuoso. That is both a seat and an abbey of the Catholic Church.
Christ of the Abyss
Christ of the Abyss is a brazen statue of Jesus Christ. It stays submerged under the Mediterranean waters. If you can, you may wish to dive and capture the photos of the sculpture for your future remembrance.
Hiking trails near Cinque Terre in Italian Riviera
If you love hiking, the Riviera has no shortage of hiking trails.
One of the best places to do so is at the Cinque Terre. It is a northwesterly coastal area of Italy. It means 'Five Lands' in English. Two of the most outstanding trails are:
Via dell'Amore
That is a famous walkway that straddles a coastal cliff. It connects two villages, i.e. Manarola and Riomaggiore. Its total length is 1km and provides breathtaking ocean views of the adjacent Mediterranean Sea.
Sentiero Monterosso – Vernazza
Sentiero Monterosso – Vernazza is a scenic hiking trail that runs through the Cinque Terre. It similarly provides you, the hiker, with access to lush landscapes and expansive ocean views. Come here mainly in the evening for maximum benefits.
Amalfi Coast in Italian Riviera
Amalfi coast is a landscape that is a UNESCO World Heritage Site. The beach sits in between the sea and the adjacent mountains. A visit to this place provides you with many attractive benefits.
Villa Rufolo
Along the coast is the 13-century Villa Rufolo historic center. Being isolated and cut off from the congested downtown provides a great place to relax. Consider visiting the site to take a breather.
Grotta Dello Smeraldo
Grotta dello Smeraldo is a cave. To and from the cave are some boat rides. In its entirety, this region is quite scenic and unique in appearance. While boat riding, stop by to behold the emerald green water, stalagmites, and the stalactites
Monterosso al Mare
Monterosso al Mare is in the province of La Spezia and one of the five villages which constitute Cinque Terre. This place is almost exclusively intended for matters of tourism. Two attractions particularly stand out, they are:
Church of San Giovanni Battista
The Church of San Giovanni Battista is a 14th-century sanctuary. It contains a Gothic façade, a rose window, and white & black marble stripes. Do visit here to get a glimpse at Italy's past.
Santuario di Nostra Signora di Soviore
Santuario di Nostra Signora di Soviore is yet another ancient Christian shrine. Riggffcgdcfght, within its complex, is a famous wooden statue of Mary. Pay a visit to this place and capture those memorable moments for your future references.
FAQs for the Italian Riviera
How to get to Cinque Terre?
You can reach Cinque Terre by train, by boat or by car. From La Spezia train station to Riomaggiore is only 10 minutes. From there, the actual Cinque Terre it's less than 5 minutes.
What is Sanremo famous for?
Sanremo is famous for its casino, but there is more to see.
Is the Amalfi Coast part of the Italian Riviera?
Amalfi coast is in southern Italy. On the other hand, Cinque Terre is located on the coastline of northern Italy.
Is Amalfi Coast suitable for beach vacations?
Surprisingly, no. Better to go to Maiori or Vietri sul Mare.
How long does it take to hike Cinque Terre?
The sum of the route can be done in about six hours (it depends on your stamina). Most prefer to break it down into different days. Get good hiking shoes for your safety. Do not rely on sandals. The Municipality recently applied some strict rules for hikers, with penalties and fees in case of emergency rescue.
What is the best beach in the Cinque Terre if you travel with children?
Monterosso is the best place to stay in. It is a sandy beach and enters smoothly into the sea.
Do I need a car in Cinque Terre?
When to go to Cinque Terre?
Best to avoid hiking during July-August. The best hiking season is March to May. May to the end of September is ideal for swimming.
Conclusion for the Italian Riviera
Now that you know all you might enjoy your visit to the Italian Riviera, why don't you now purpose to pay a visit to the area?
Getting started is not so daunting a task. Numerous tours and travel firms in the area can facilitate your trip and accommodation.
Moreover, the various accommodation facilities in the area are affordable, more so when compared to their counterparts in the rest of Europe.
In light of this, you will not break your back while visiting the area. Did you enjoy our article for Best 17 Italian Riviera Towns and Cities? Also, read