There we were! About to explore the things to do in Verona Italy.
Having exploring all the little secrets of Lyon in France, it was time to change country and drive up to Verona, Italy.
Now, if you look up in Google for Verona many things will pop up.
Especially, those that are related with one of the most beautiful stories of Romeo and Juliet…
Verona Hotels: Surprised by super room
We arrived at Verona at late night, around 22:00. We had already driven around 8 hours from Lyon (yes, it's that far) and we were very tired.
Following the instructions of the hotel owner we went to park the car in one of the close to the forbidden area parking (you can't get into the old city and park your car).
Parking there was also very very cheap.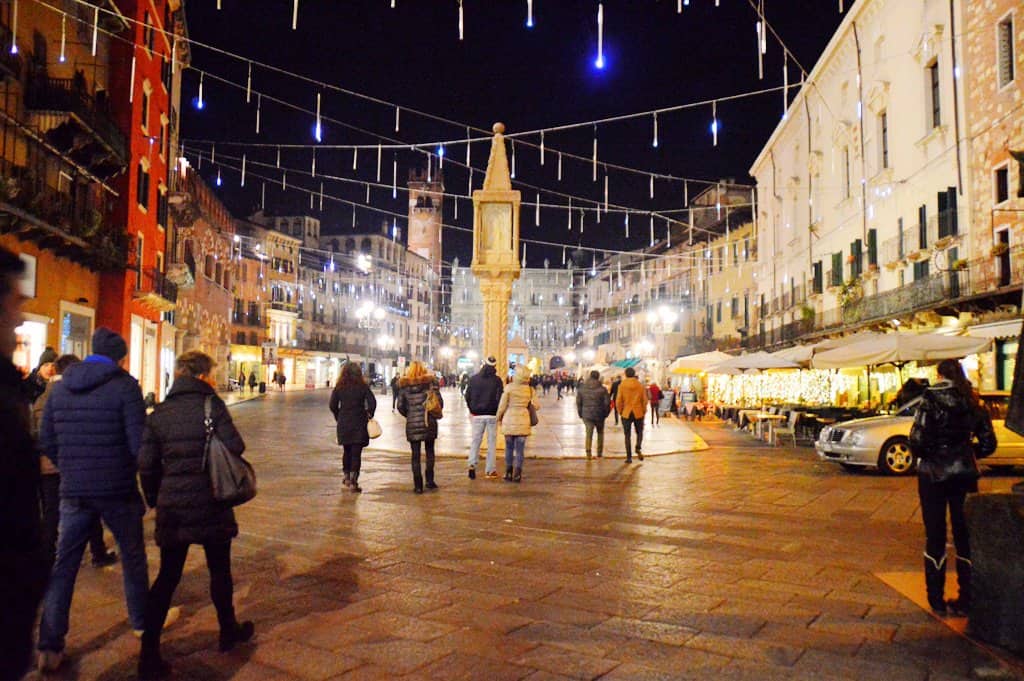 We parked and simply walked for 5 minutes with our lugagges and arrived in front of our hotel named "Locanda Ippopotamo" only to found out a restaurant.
So, where in heavens was our hotel?
We started making dreadful thoughts that it was some room at the back of the restaurant smelling oil and garlic and pizza.
But…, it had so amazing reviews!
The GPS said we were there! The rooms seemed amazing and huge and the price was great!
So, after spending a couple of minutes staring at the restaurant I walked in and asked for our room/booking.
One of the waitresses said "Of course sir, just a minute" and went away. Now… imagine that I was really started looking for ways to leave the place and write the worst review ever in booking.com.
Then a very smiling and pleasant woman approached and introduced herself as Nandia.
She went through a corridor that connected the hotel and the restaurant and revealed the real way to reach the hotel part of the building.
The hotel entrance (same name with the hotel) was from the back road. Simply we went at the front!
We took an elevator and when the room door opened we saw a huge room amazingly decorated, along with fresh flowers, huge TV, huge bed, quadruple bathroom, kitchen.
So… there were our excellent comments room from booking.com, or better more like an apartment.
Great relief! Trust me. Check the 2nd photo. This is half of the bath only.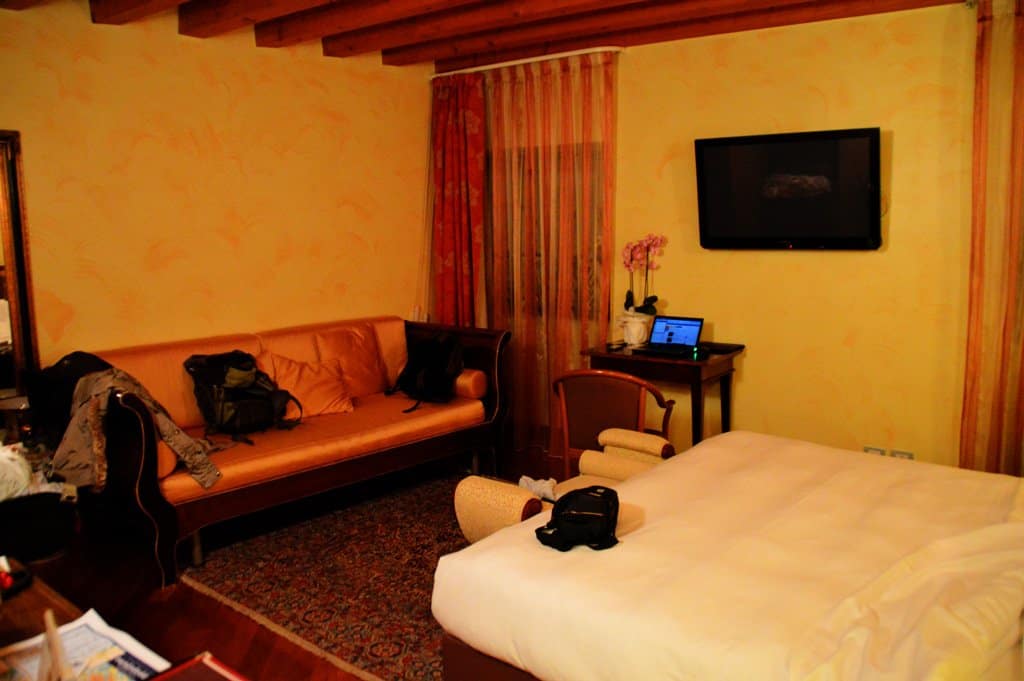 We went out for a quick reckon and stretch our legs before going to rest.
The cold was severe but the whole feeling was very festive and "warm".
Lots and lots of people were talking a walk at the Piazza dei Signori and thousands did the same next morning. I mean… thousands!
The Things to Do in Verona, Italy
Ah… the amazing pain of forgiven love and stubborn minds. But is Verona only that? Not. It's many things and has many and different levels of things to explore.
Verona at day time
Now in our room amenities were also included: A bunch of fruits, 4 bottle of water, tea, coffee, etc and breakfast.
We took a very nice breakfast to keep us energized for the day ahead and went outside. So here is Verona square and the Verona Arena (like a small Collosseum).
Verona is also known as Little Rome, you know.
Piazza Brà
Piazza Brà, is Verona's central square, and just 50 metres from the Verona Arena.
Verona City Entrance
Here is the entrance to the main Old city.

The Arena of Verona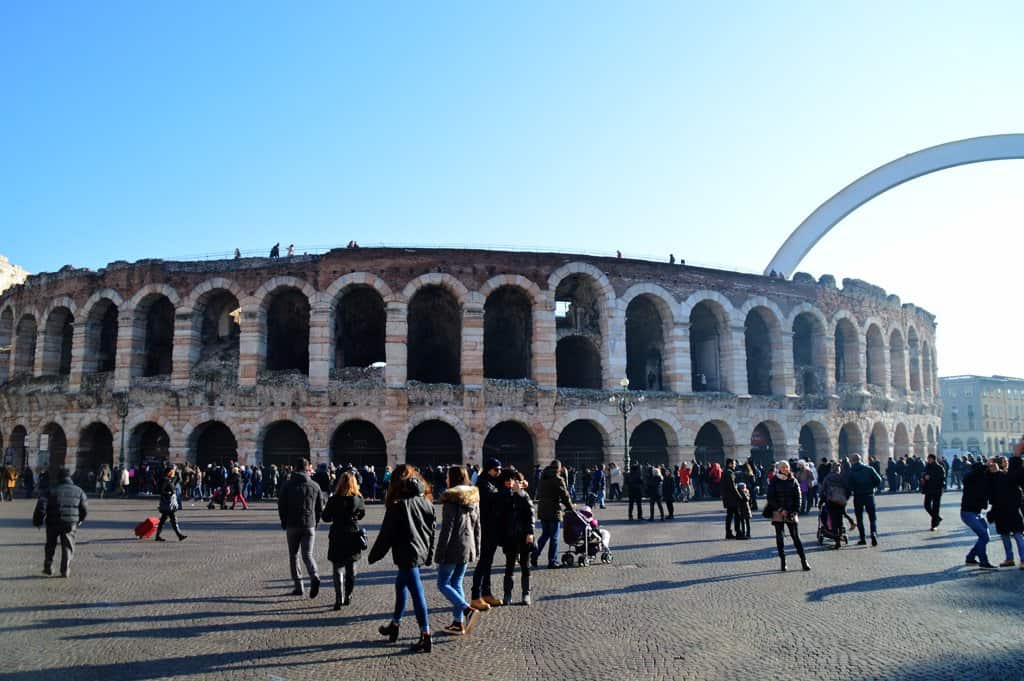 Verona Romeo and Juliet balcony
And, yes, we went to Juliet's house in order to see this. Thousands of love notes on the left and right walls entering the yard.
Of course, there was the famous balcony and the statue with the 2 color breasts.
Why 2 colors?
The one has faded out since all those people… were fondling it.
Why they do that, we asked. For good fortune in love, they said.
Architecture of Verona
The old city seems small at first sight but its much more than that.
There were different things to see and enjoy in every corner/square.
See these photos from different locations, hills and from the same old city of Verona.
Its like seeing a different place as you change location inside these ancient walls.
After 5 hours of walking inside Verona it was time to say goodbye.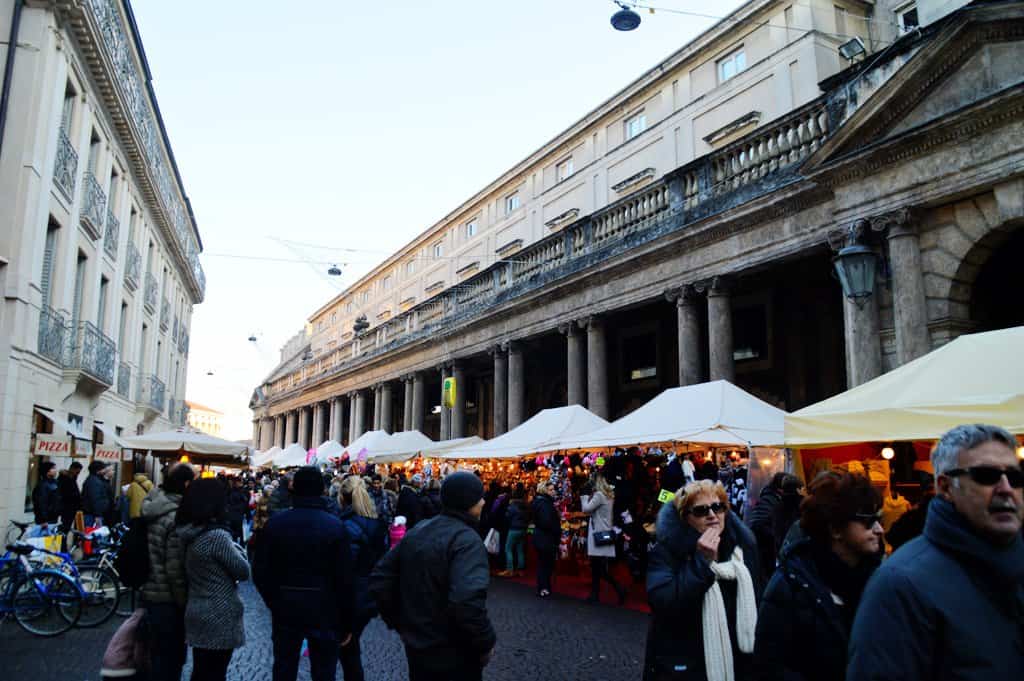 We had to return to our car and take the car driving towards to one of my favorite cities: Firenze (Florence) from where we managed to take a short trip at Piza.
Another magnificent place was awaiting for us.
Stay tuned and subscribe to our newsletter. Feel free to subscribe now and find ideas about your next trips.