Italy is one of the top holiday destinations, perfect for solo travels, a friends or family vacation, and, of course, a couple's retreat.
It is ideal not only for a random holiday but celebratory ones, as well! Indeed we mean honeymoons and can firmly say that Italy is one of the best places in the world for it.
So, whether you want to explore different ones or stay for the whole time in one, check out our suggestions for the best cities for honeymoon in Italy! 
Venice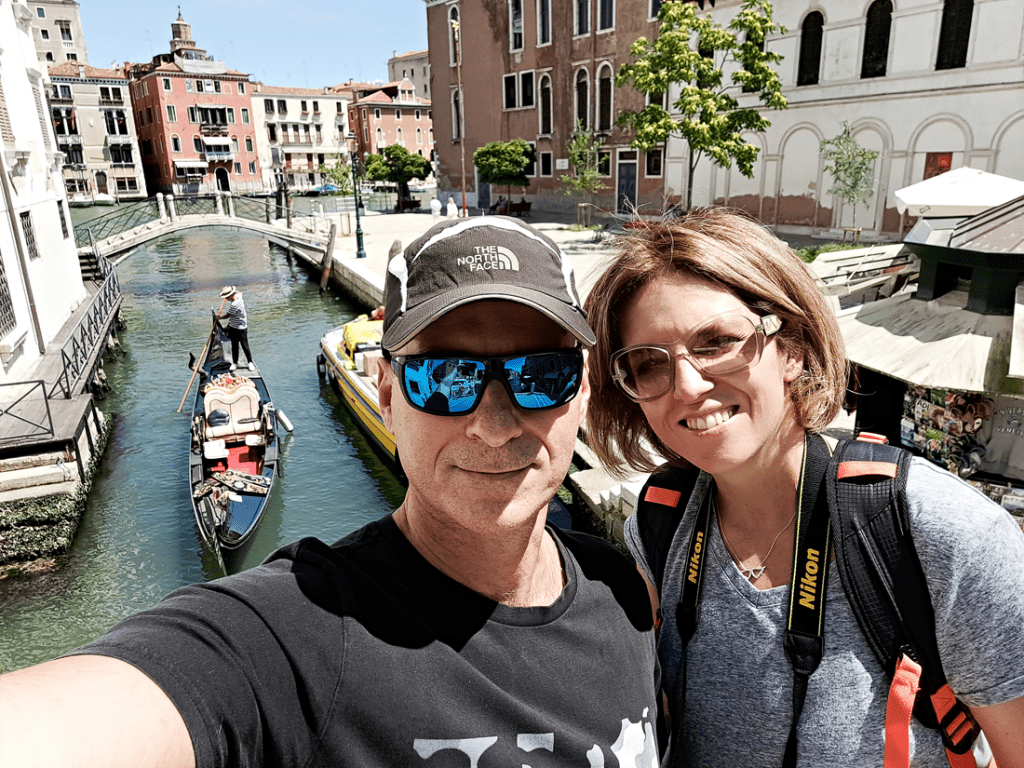 Venice (read our Venice post) is your number one choice if you want your honeymoon in Italy to be as magical as possible. Depending on the time of your wedding, there is a chance that the streets will be more vacated, allowing you the romantic quiet you get to enjoy with your loved one.
Some of the most intimate things to do here in Venice include Gondola Rides, Teatro la Fenice, and dinner at the Terrazza Danieli.
Enjoy a cuddlesome ride on a Gondola allowing you a new point of view of the city, watch a romance-inspiring ballet show in one of the most beautiful theaters in Italy, and try out new flavors together at the impeccably-designed terrace, opening up to the most stunning panorama of Venice's canals and the Doge' Palace in the distance. We've been to Venice 1 day before our trip to hike the Dolomites mountains.
Florence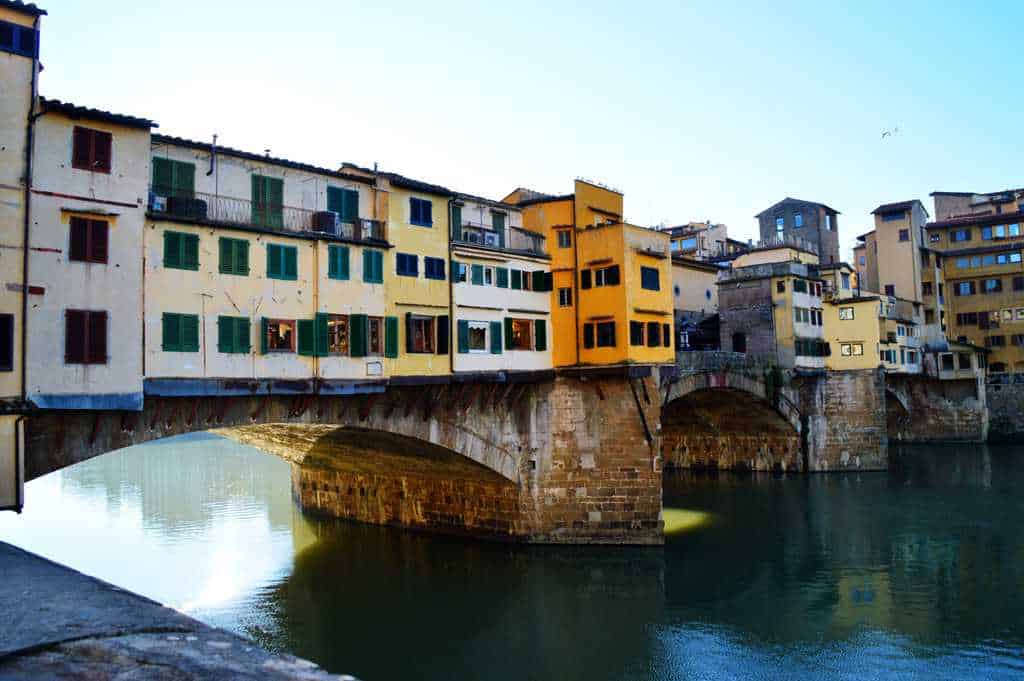 The capital city of Italian Renaissance art, Florence (read our Florence post), is the ultimate honeymoon destination in Italy. If you and your spouse are art lovers, you will have plenty to do in Florence.
If you want to indulge in a real fairytale/newlyweds fantasy, explore the city on fiaccherai, a horse-drawn carriage! You can also see the beautiful Florentine scenery by taking a late-night boat ride across the Arno River, though it might not be as magical as the one in the Gondola.
However, if you still wish to see the cityscape from the best point of view, but boats are not your thing, head to the Piazzale Michelangelo. The square on a hill allows you the most magnificent panorama of Florence, and if you go in the evening, there is nothing more romantic than the sight of this magical place lit up. 
The whole of Florence's aesthetic is super artsy, as we have mentioned. So, capture the creations at the Uffizi Gallery, where there are exhibitions of the most intricate ancient sculptures and paintings by Botticelli, Giotto, Michelangelo, and many more.
According to UNESCO, over 60% of the world's most important works of art are located in Italy, and half of it is in Florence, so get ready for a very cultural honeymoon!
Rome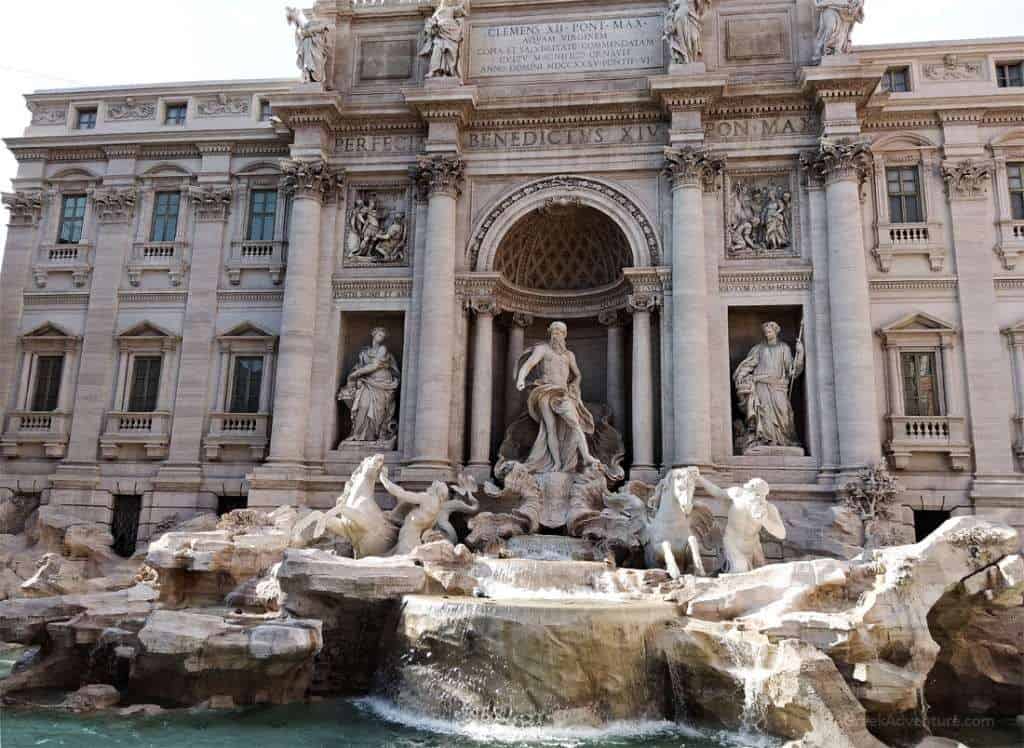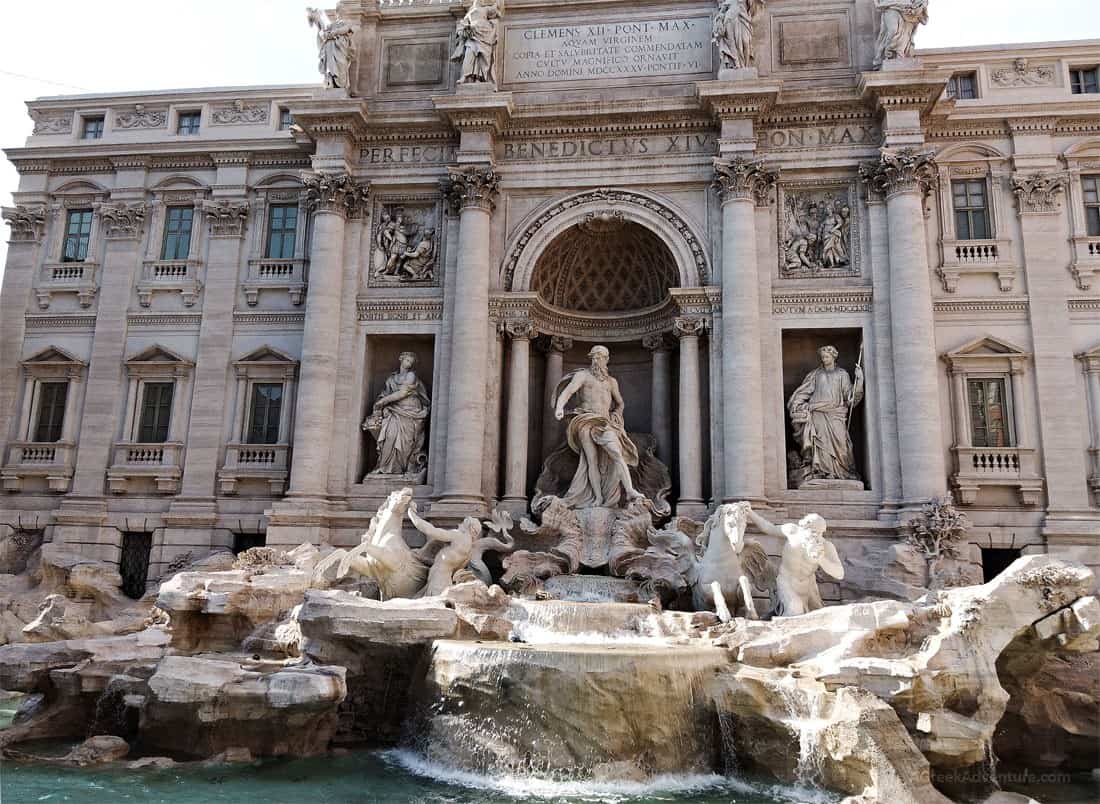 Naturally, the capital city must end up on the list. So jump on the Florence to Rome train and settle for the busiest honeymoon in Italy yet!
Nothing brings people closer than joined experiences; if you thoroughly explore Rome (read our Rome article), it is a guarantee! You could start by visiting the most popular attractions and national monuments, such as the Colosseum, the Roman Forum, the Leaning Tower of Pisa, and, of course, the Vatican City.
However, if typical tours are not what you had in mind for your honeymoon, there is plenty of romantic stuff to do, too! Head to the Trevi Fountain and wish to be together forever, or have a little date night on the Spanish Steps, the 18th-century steep slope with beautiful city views. 
If you want cute photos, and the freedom from train schedules and timetables, rent a Vespa and live out the very aesthetic, idyllic honeymoon with your other half! But Rome has plenty to offer!
Naples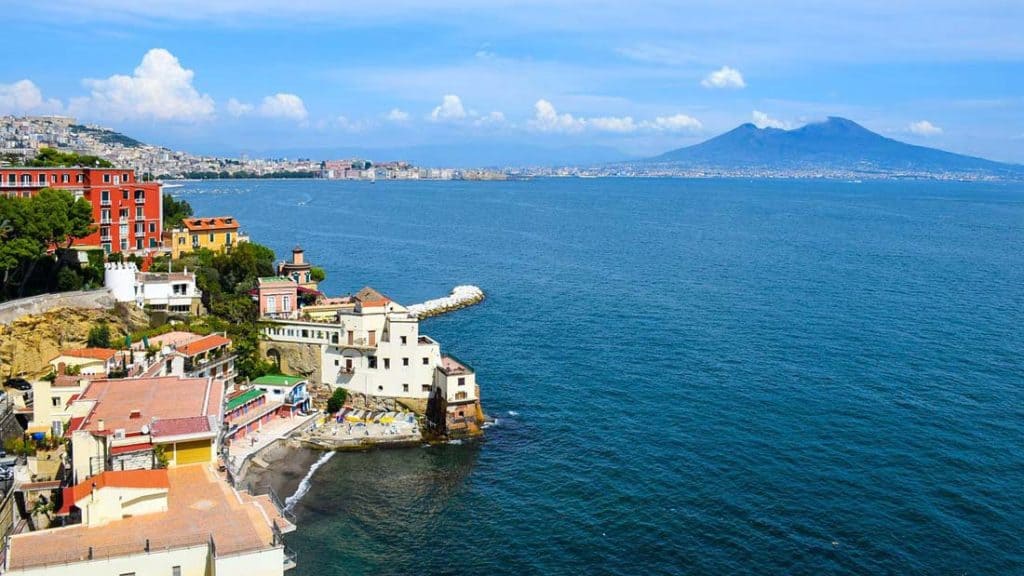 Now, let's try a bit of a different direction. While our first suggestions were best for newlyweds who love exploring culture, Naples is great for those who wish to relax and unwind after stressful wedding planning.
First of all, enjoy all the pizza and the wine possible! Neapolitan cuisine stands at the top of Italy's food chain and has the best wineries, bringing us to our first recommendation. Undoubtedly, one of the most romantic things you can do in Naples is go wine tasting. The flavors are rich and quite surprising, so it will be fun to find out what works best for the both of you; maybe you can bring back a bottle to open up on your date! 
Speaking of dates, you could plan an elaborate date on a day trip to Amalfi Coast. The beaches are impeccable, and the views are stunning – the coast is everything you think of when imagining the word summer.
If you enjoy fine dining, head to Caruso Roof Garden – delicious food, friendly staff, and ideal views of Naples. Believe us, the whole combination is a bit buzzing!
Capri Islands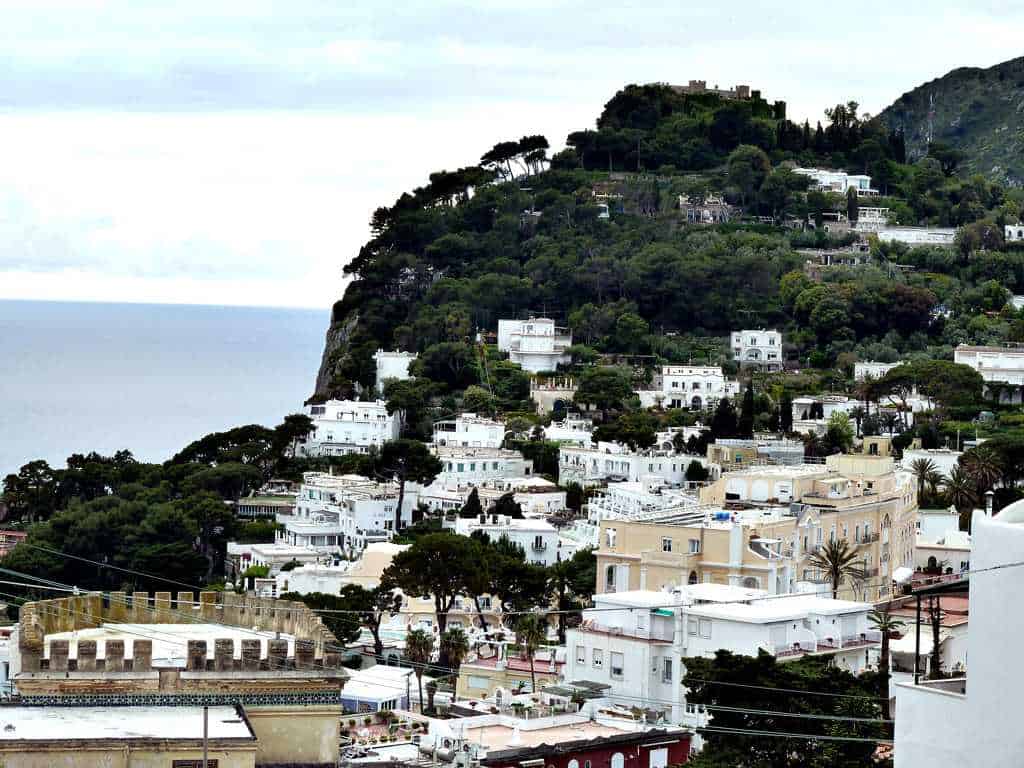 Neighboring Naples, Capri Islands is a beauty all honeymooners in Italy will love! From its significant attractions to glorious natural vision, fine dining to high-end shopping, the island has everything you might want.
For gorgeous marine looks, book a boat tour around the island, and cross the Archway of Faraglioni, a picturesque arch and one of the three most prominent and famous rocks on the Capri coastline.
The most popular place to have a drink and maybe do some people-watching is the Piazzetta, the famed main square, full of life and pleasant Italian chaos. They can offer you coffee, wine, or cocktails to enjoy your afternoon relaxing, especially if you spend a lot of time exploring. Also, check the article for the countries with the best coffee culture.
If you want a bit more hardcore experience, face the challenge of climbing up Mount Solaro together!
Lastly, wear your best summer attire, and spend the night at the Taverna. This is the ultimate Italian party, starting with drinks and dinner, then gradually getting louder and louder. The music gets louder, drinks heavier, people friendlier, and before you know it – welcome the sun! 
Verona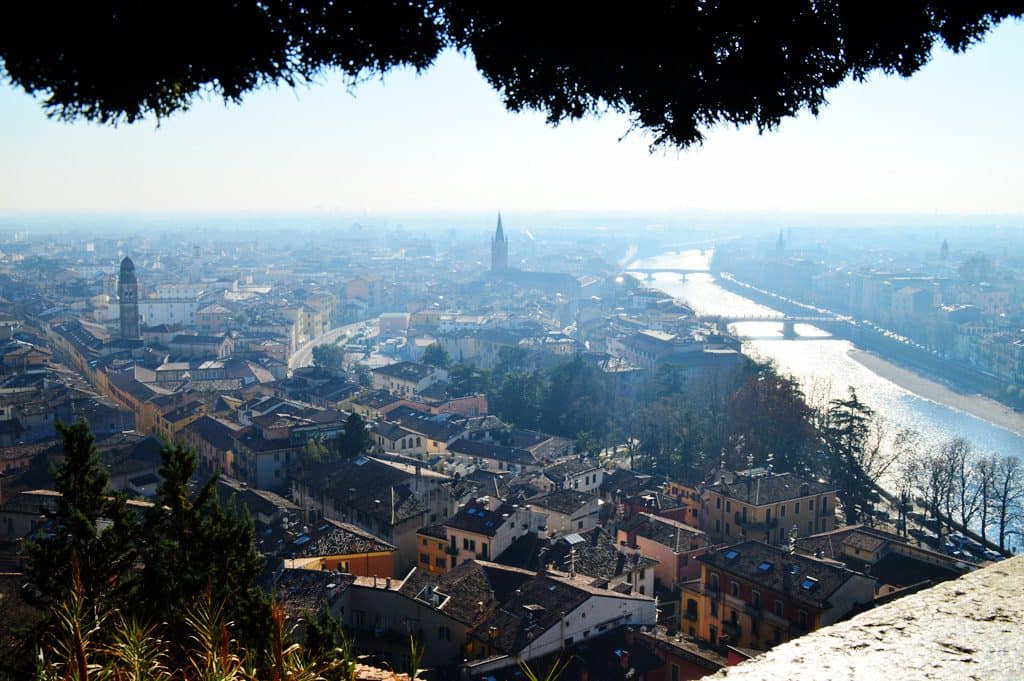 Well, what screams about love louder than the city of star-crossed lovers? Home of W. Shakespeare's Romeo and Juliet, Verona is a stunning honeymoon destination in Italy. But, apart from that, Verona is like a piece of art, full of Roman antiquity, art galleries, and ancient romantic buildings.
The one thing you must do here is to catch an oper show at the Verona Arena. Why is it so important, you ask? The arena is like a mini Colosseum, more minor but just as significant. Not only is it the city's symbol and monument, but it also upholds its initial purpose, which is to bless the public with shows. Also, seeing an opera is one of the most heartfelt, romantic things to do together! 
Climb up Castel San Pietro to see Verona from above. Then, take pictures with your loved one to capture the city's beauty and your honeymoon for years to come.
While the ending of Romeo and Juliet was in no way happy, it remains a classical love story, bringing people to Verona just to glimpse at what was once Juliet's bed chambers and where their romance bloomed. And, of course. How can you leave Verona without visiting Juliet's house and her famous balcony? There are thousands of letters, love locks, and souvenirs left by tourists looking for a bit of luck in their love lives. 
Positano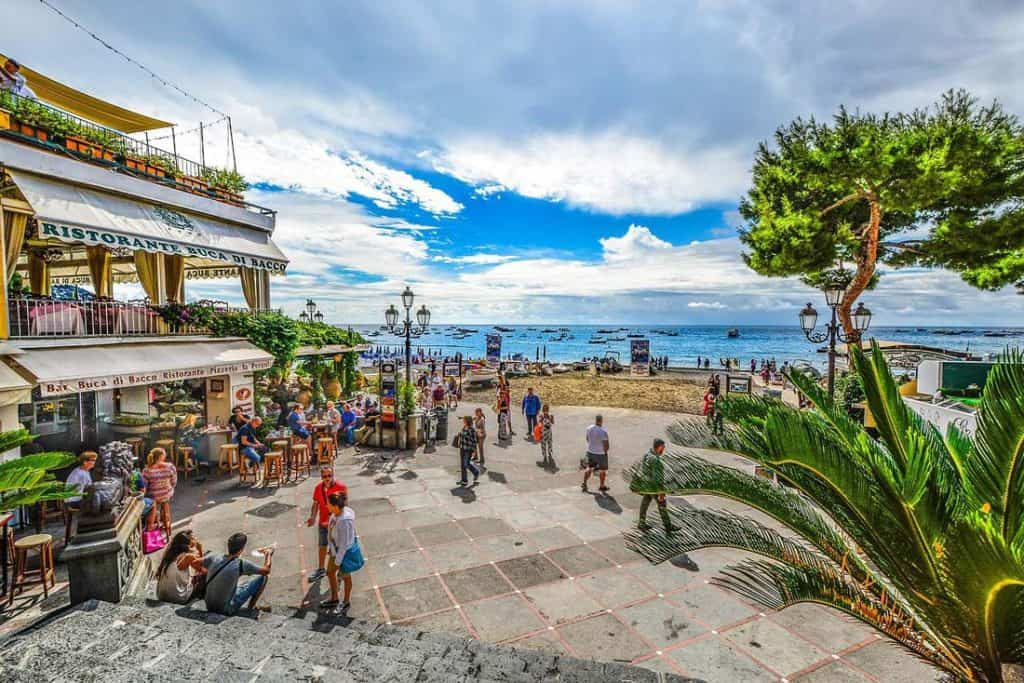 Lastly, the iconic village on the Amalfi Coast, Positano, is one of Italy's most desirable honeymoon destinations. With the spectacular coastline and turquoise waters of the Meditteranean, it remains one of the most beautiful places in Italy and is perfect for you to celebrate your love.
With surroundings like that, anything you do here has a romantic feel. For example, you could go for a boat ride around the village to ensure that no corner would be grim or any less magical. Boat rides are also great for enjoying the water and are overall quite an exciting yet at the same time relaxing activity. 
Especially if you take it for the whole day and wait until sunset, can you imagine the picturesque views Positano undertakes? The colors of the last of the sun mixing with the vibrant streets and beaches of the village create the most scenic landscape, good for pictures, sure, but best for your enjoyment. 
If you want to indulge in something a bit more active, go hiking through the Path of Gods, an 8 kilometers ancient mule route navigating you through mountainous areas and hillside villages. Or, if you are looking for a fun, quick way to get around the narrow streets, rent scooters – they are trendy here!
There you go! Celebrate love and arrivederci! We have given you a lot to think about, so try to decide what interests you the most and go with your gut feeling. Whichever city you choose, just know – Italy does not disappoint. 
Also, read Best Lightweight Luggage For Europe.