Here is our proposal for spending two days in Venice itinerary. Venice, Italy, stands apart from just about every other city on earth.
Unlike all other modern cities, it lacks roads. Instead, it is crisscrossed with a network of water canals that you can explore with water taxis on top of your walking tour around the city.
It would be best if you got on a boat to travel from one portion of the city to another. It is also rich in history, culture, and arts.
It played a crucial role in the advancement of Christianity in years past, not to mention the opera, music, science, and art.
For these reasons, you cannot afford to overlook visiting the city at least once in a lifetime.
We are going to explain the activities you might engage in a typical 2-day visit to the city.
Check prices for accommodation for your two days in Venice itinerary from Booking.
So, what to do in 2 days in Venice, right? Check our other experiences in Italy (via a road trip in Europe) and Sicily. Read along.
2 Days in Venice: Day 1
Take Photos at the Piazza San Marco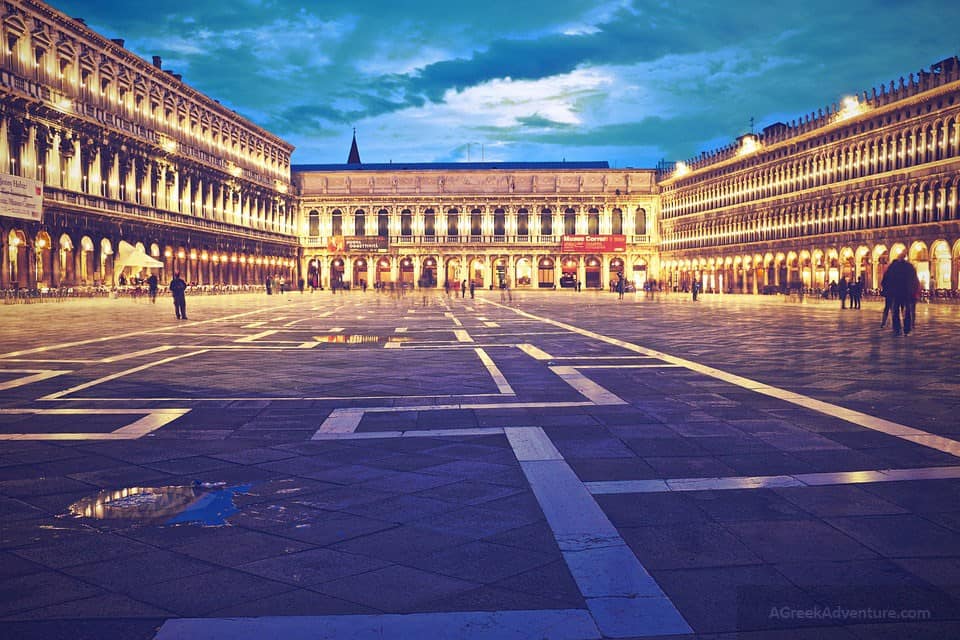 The Piazza, also called St. Mark's Square, is at the city's heart.
This square offers you a unique vantage point from which you may take photos, videos, and other memorable moments.
Located at the heart of the city, you will find it easier and more convenient to travel to just about any other corner of the town as you may so wish.
The square also offers access to abundant sunshine, air, and breathing space courtesy of the open space platform. That also gives you one more relaxation resource for your 2 days in Venice itinerary.
Meditate at the Church of San Marco (Saint Mark's Basilica)
As stated, Venice has a rich Christian heritage because of having played a vital part in the advancement of the sect in years past.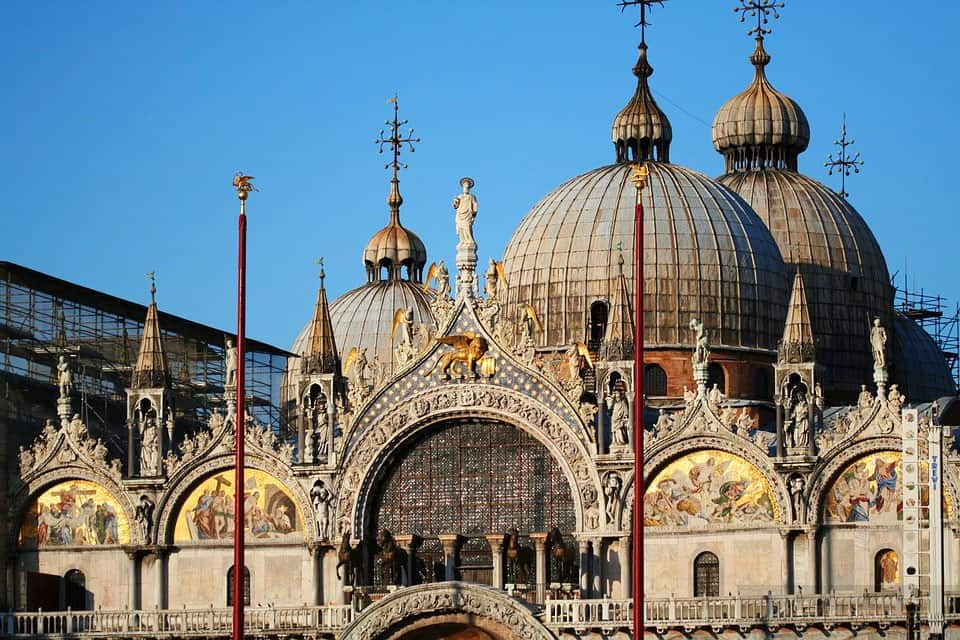 Your visit is, therefore, incomplete without a stopover at the St. Mark's Basilica. That iconic structure doubles up as the Cathedral church of the Roman Catholic Archdiocese of Venice.
An on-site museum exists nearby. You may wish to pop into the building to meditate. Alternatively, you may consider capturing its marble floors, mosaic walls, and hollow gilded interior on camera.
You may also wish to explore the city's past as part of your 2 days in Venice itinerary.
Explore Venice's Past at the Doge's Palace
This palace once served as the official residence of the Doge of Venice, the supreme leader of the Republic of Venice in ancient times.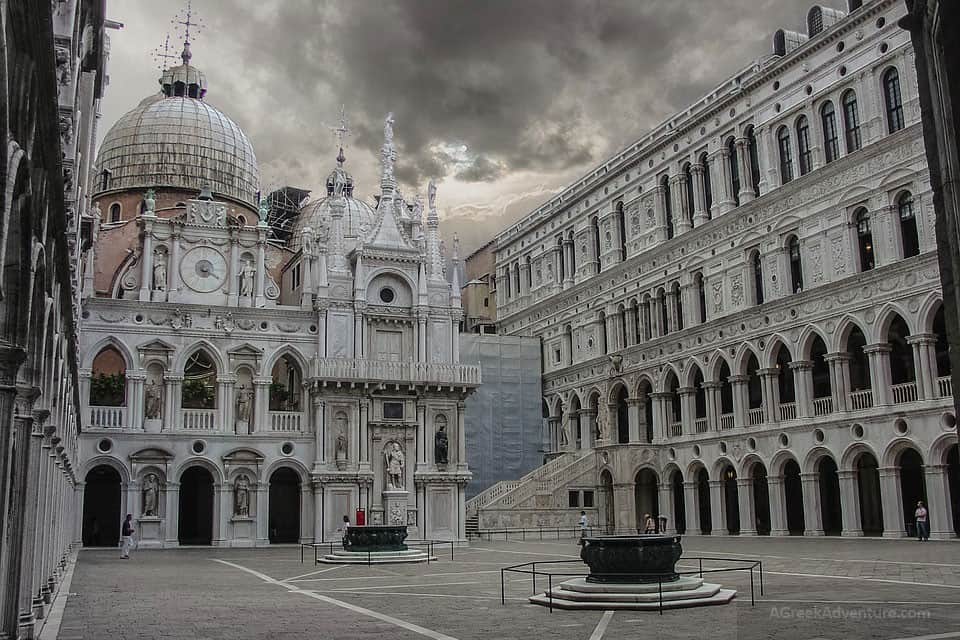 From 1923 to date, it has served as a museum. It is a silent reminder of the highs and lows of the now-defunct Republic of Venice.
You may wish to enter the palace to explore the rich past of this republic.
In the building, you will find exhibitions about the regalia, souvenirs, and other paraphernalia that the doge used. You will also enjoy the rare privilege of entering the various rooms, armory stores, and even prisons that the facility once housed.
Eat and Shop at the Burano
Burano is a district of Venice dedicated to dining and shopping matters. It is also picturesque, which makes it quite suited for photography.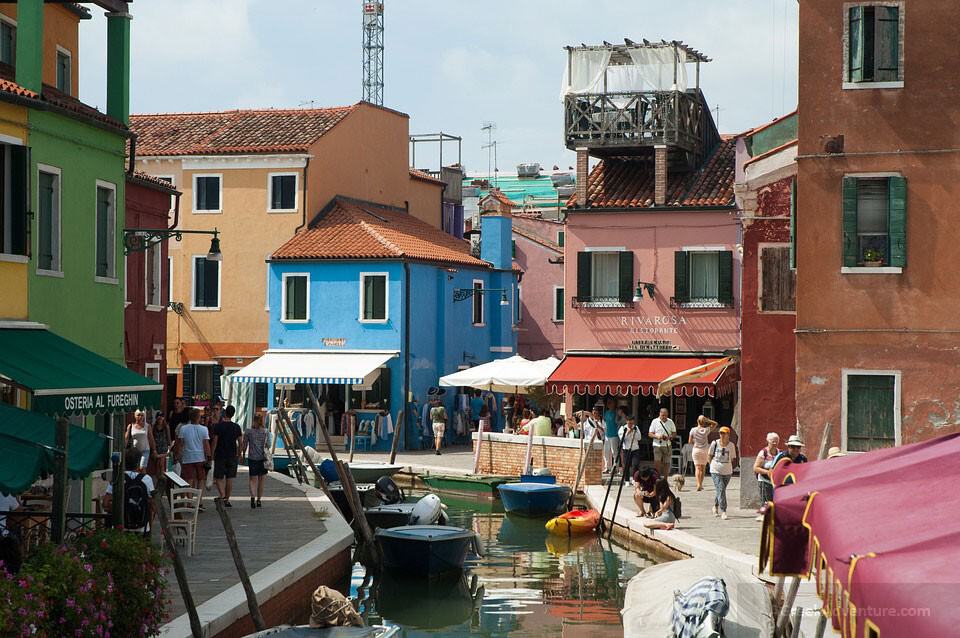 In the district, you will be able to enjoy a host of Italian cuisine that derives from the nearby sea.
That is due to numerous eateries, restaurants, and other dining facilities.
While in the district, you can also purchase a host of textiles. These include laces, clothes, linens, and so on.
If you intend to try a hand in matters of textiles, you may also gain inspiration from the lace-making industry of the district.
Take a Boat Ride at the Grand Canal
The Grand Canal is so-called because it is the main 'highway' of the city. It is the nerve center of Venice as it connects several other canals and waterways traversing the town. It is in the form of a reversed letter 'S.'y.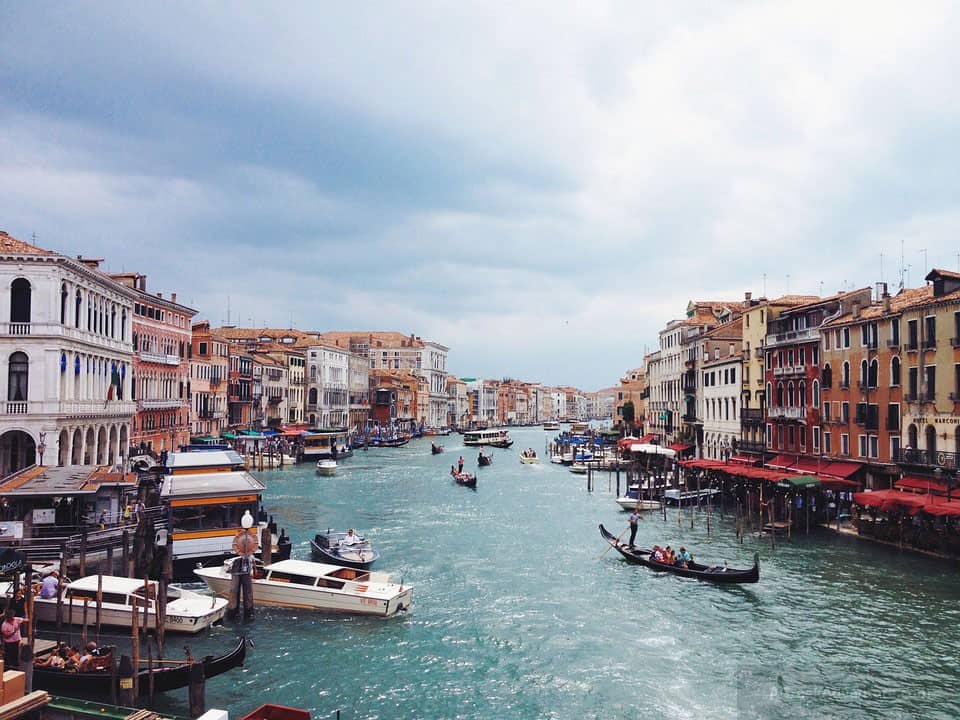 As such, it is not only busy but also provides timely and convenient access to just about every other segment of the city. Take a boat ride and explore the various parts of the city.
Take pictures during your two days in Venice itinerary and get to know just what the city may have to offer to any other visitor.
Walk Over or Sail Under the Rialto Bridge
Rialto Bridge is one of the four bridges that span the Grand Canal. This particular bridge links the sestieri of San Polo to San Marco.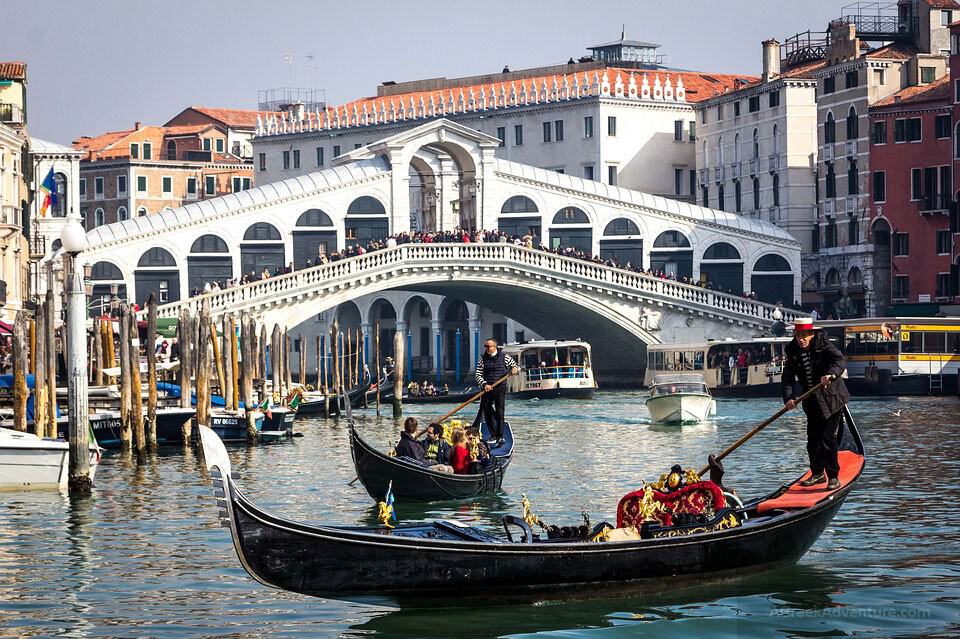 It is an ornately covered bridge constructed for the first time in the 16th Century. Throughout its 500+ years of existence, it has been rebuilt several times owing to its destruction in various wars.
While in Venice, you may wish to either walk atop the bridge or sail underneath it. Whichever option you settle for, you will still enjoy the same benefits.
You will get to experience the city in broad new ways. You will also get the opportunity to capture the city on camera.
Make some time to explore the Rialto market.
Retreat to the Murano Island
Murano Island is one of the many islands that ultimately make up Venice city. This island is globally renowned for its glass artwork.
It has, for a long time, served as the epicenter of all issues regarding glass and artwork. The island also contains numerous shops that deal in glass merchandise.
You may, therefore, consider retreating to the island to purchase souvenirs, curious, ornaments, and other expensive art jewelry.
If you speak fluent Italian, you may also contemplate requesting advice and inspiration regarding manufacturing these glass paraphernalia.
Visit the Bridge of Sighs
The iconic bridge is an enclosed passage that connects the Palazzo Ducale to the adjacent prison. It is christened 'sighs' because it is incredible to behold.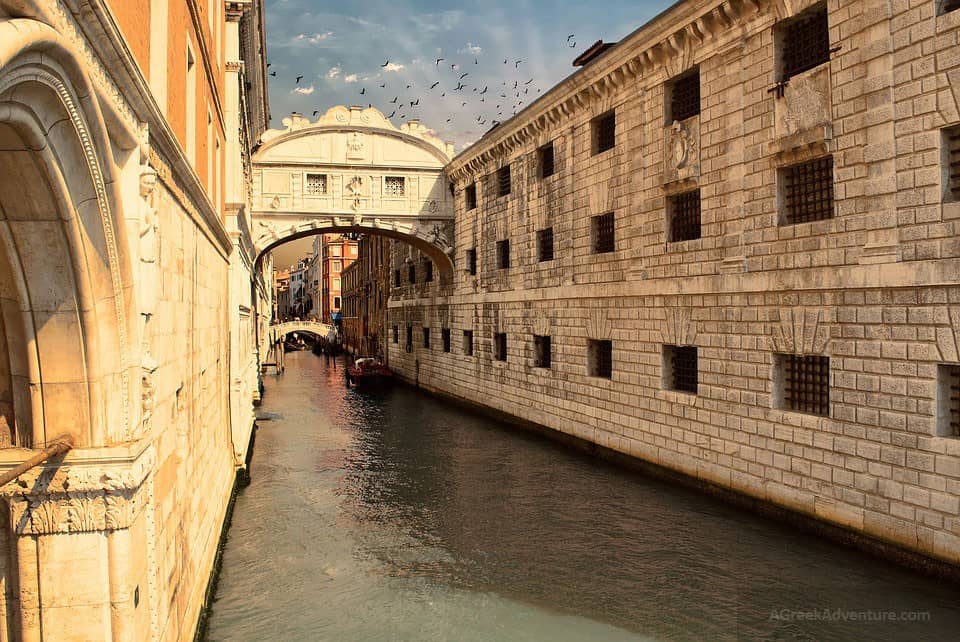 It is atop the Rio di Palazzo. That stems from the fact that it is made of white limestone, which is excellent for sight. It also has windows as well as stone bars.
In your visit to Venice, squeeze some time to walk over the bridge.
You will feel the tension and anxiety the prisoners once felt when the prison was operational. You will also get to view the channel and the waterway below.
Explore the Tourism Hub of San Marco
That is Venice's tourism hub. It contains numerous tourism facilities and landmarks.
The Bridge, Doge's Palace, and St. Mark's Basilica are the most outstanding facilities.
You can never claim to have visited Venice without stopping over at the district.
While in the district, you can capture images, interact with other tourists worldwide, and even sightsee the city, over and above, visiting the facilities mentioned above. By visiting this hub, you will attain much progress.
Sightsee at the Campanile
The Campanile is a tall and imposing cathedral tower. It contains a spire that is angle-topped. It was constructed in the 16th Century.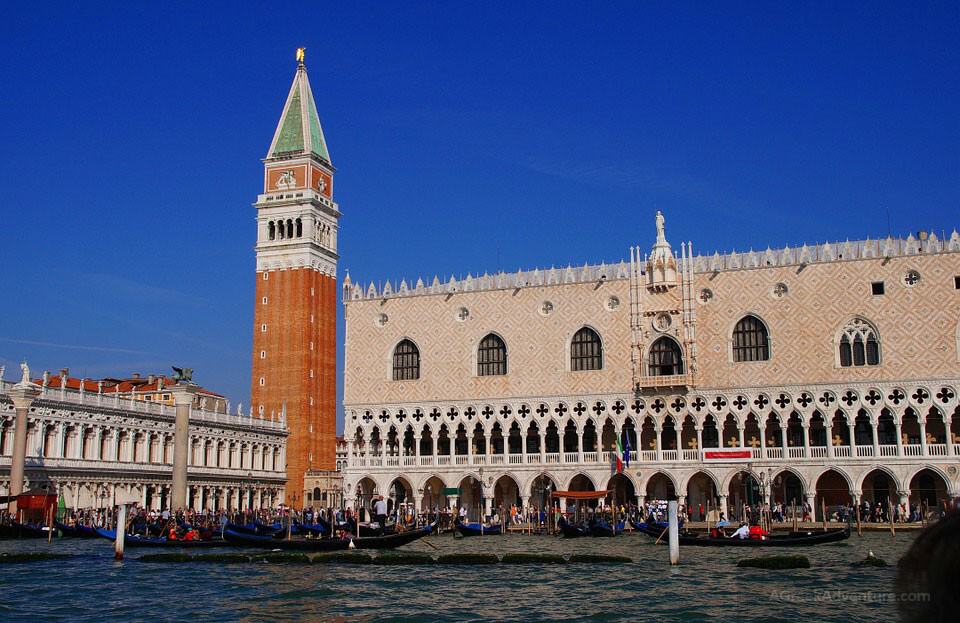 The tower is by far the most distinguishable landmark in the entire city of Venice. What's more? The building also accommodates viewers.
Because of this, you want to visit it. You may consider climbing it to enjoy the breathtaking gazes of the entire city.
You will also get to view the adjacent city and its fantastic views.
That is not to mention the primary role of the tower as a silent reminder of the once vibrant Christian past of the city.
Take a Walk along the Lido di Venezia
Lido is a long sandbar that measures roughly 11 kilometers. The area in and around the sandbar is home to around 20,000 inhabitants.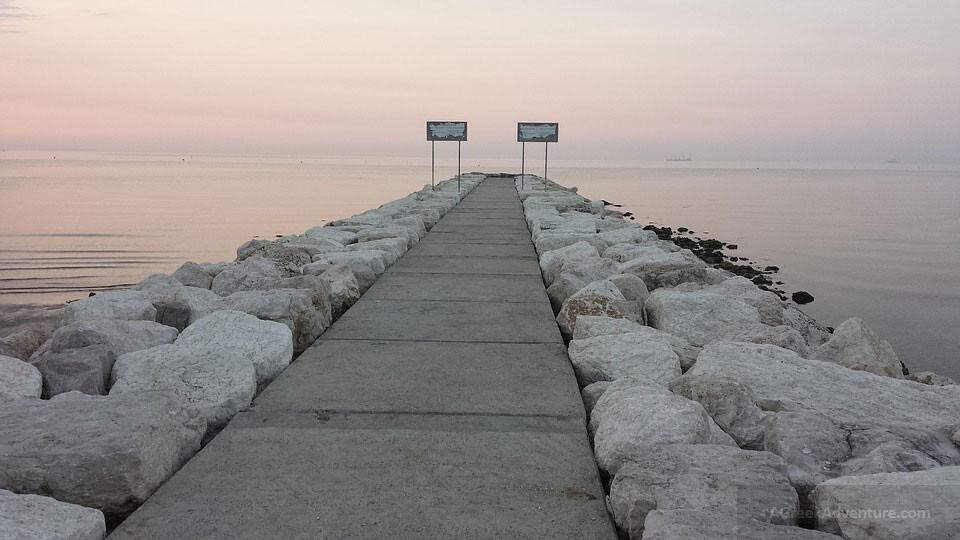 A walk along the sandbar grants you the rare privilege of seeing the adjacent ocean and its breathtaking views.
You will also be bombarded with the sweet and gentle breezes from the ocean.
You may also want to time your visit appropriately to coincide with the annual Venice Film Festival.
This event takes place every September and is designed to showcase the productive potential the area has in film matters.
Take a Tour of the Venetian Lagoon
The Venetian lagoon is the enclosed portion of the Adriatic Sea, which hosts the islands of Murano, Torcello, and Burano, as well as the city of Venice.
The lagoon and its surroundings are also a must-visit, over and above the city of Venice.
That is because you get to experience the entire city in ways that a casual trip alone cannot accord.
While taking this tour, arm yourself with a digital camera, video, or smartphone.
The events, landmarks, and facilities you get to capture are memorable and the only ones of their kind.
Do you want to skip the (long) lines when you visit one of Venice's marvels? Check this list of skip-the-line tours for your 2 days on the Venice trip.
Selected highly recommended tours, you must do during your time in Venice (also check the available day trips):
2 Days in Venice: Day 2
Stroll around San Giorgio Maggiore
San Giorgio Maggiore is one of the principal islands that make up Venice. The island contains many landmarks and other structures of historical significance.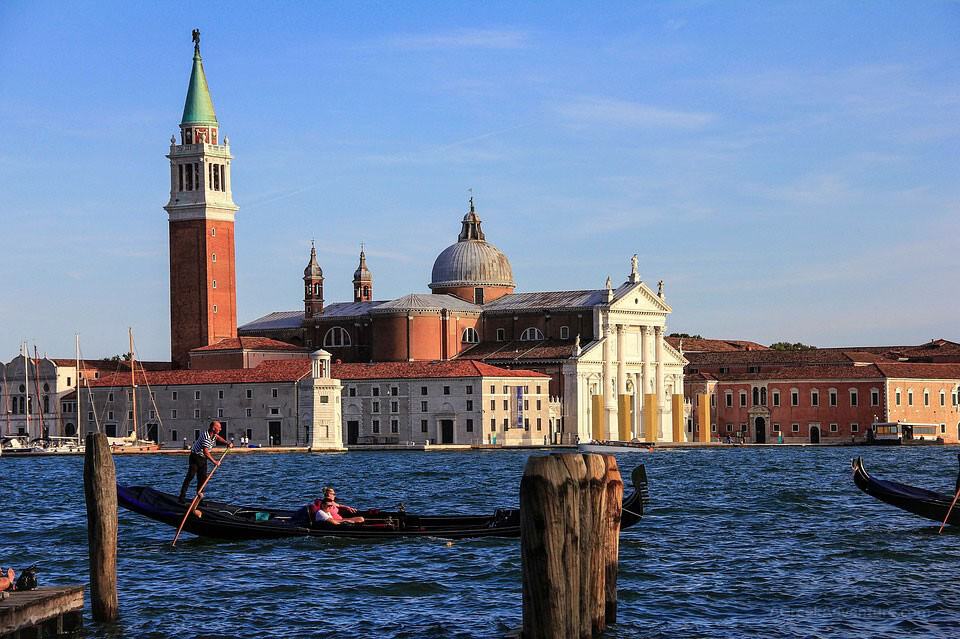 As such, it is not only a 'must visit' but also offers a rich peek into Venice's and Italy's rich pasts. You cannot afford to overlook it during your visit.
As you take the visit, be sure to arm yourself with the latest photography equipment.
You will need it to capture the breathtaking views, panorama, and landmarks that dot the city. Spare sometime also to relax around with other like-minded tourists.
Explore Venice's Past at the Torcello
Torcello, as hinted already, is one of the major islands that constitute the Venetian lagoon. It is a rock outcrop that has very few permanent residents.
Nevertheless, the islet receives numerous visitors year-round, particularly in the summer.
These visitors are attracted by the Basilica di Santa Maria Assunta and the breathtaking views of the adjacent Burano islet.
You, too, may become part of this statistic. You may wish to schedule your visit to the city in the summer to leverage the island's potential.
By visiting the island, you will explore the rich past of the island and the city of Venice at large.
Study Italy's Past at the Gallerie dell'Accademia Museum
Gallerie dell'Accademia is an academic gallery that is situated in Venice.
The gallery specializes in curating artifacts, souvenirs, paintings, and other pieces of artwork in ancient Italy.
It deals exclusively with those objects of historical significance from the 13th to 18th century Italy.
You might want to stop at the facility to gain a first-hand peek at these excellent objects.
That is especially the case if you are a student of history, ancient civilizations, and events that shaped the ancient world.
You will get to obtain first-hand access to these resources, which is unprecedented elsewhere.
Relax, Dine, and Wine at the Giudecca Island
Just like Burano Island, Giudecca Island is also dedicated to matters of wining and dining.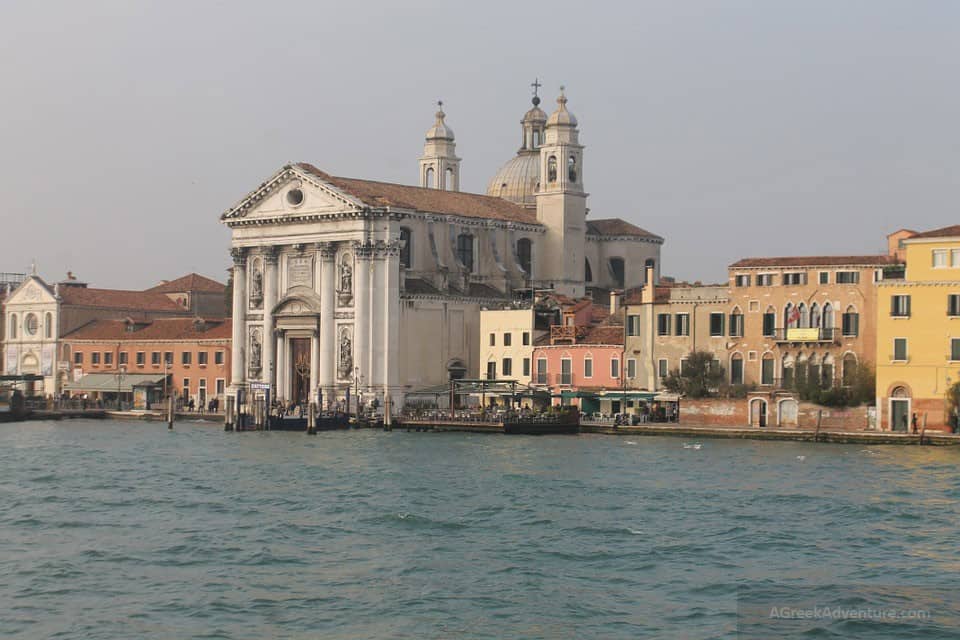 It contains numerous eateries, pizzerias, and other excellent dining facilities.
Moreover, it also overlooks the adjacent ocean and, as such, offers breathtaking views of the same.
Therefore, you should make it a point of setting aside some of your squeezed schedules to relax, dine, and enjoy wine on the island.
You will also get hit with the adjacent sea's soft, fresh, and moist breezes.
That shall happen when you sit strategically at the promenade that overlooks the lagoon.
Enjoy Live Music and Concerts at the Teatro La Fenice
Italy has rich music, plays, and cultural heritage.
Perhaps no other city captures this remarkably better than Venice. Indeed, Venice was the venue of many such live performances.
It still stays true to this role by hosting numerous events. You must thus see to it that you also spare some time to enjoy this music.
The Teatro La Fenice is the embodiment of this rich musical heritage. It has a capacity of 1,000 seats and may hence accommodate many concert enthusiasts at a time. It does host numerous plays, live concerts, artistic competitions, and poetry contests from time to time.
Worship at and Take Photos of the Santa Maria Della Salute
Santa Maria is a minor basilica, and a Roman Catholic church straddles the Punta Della Dogana in the Dorsoduro sestiere.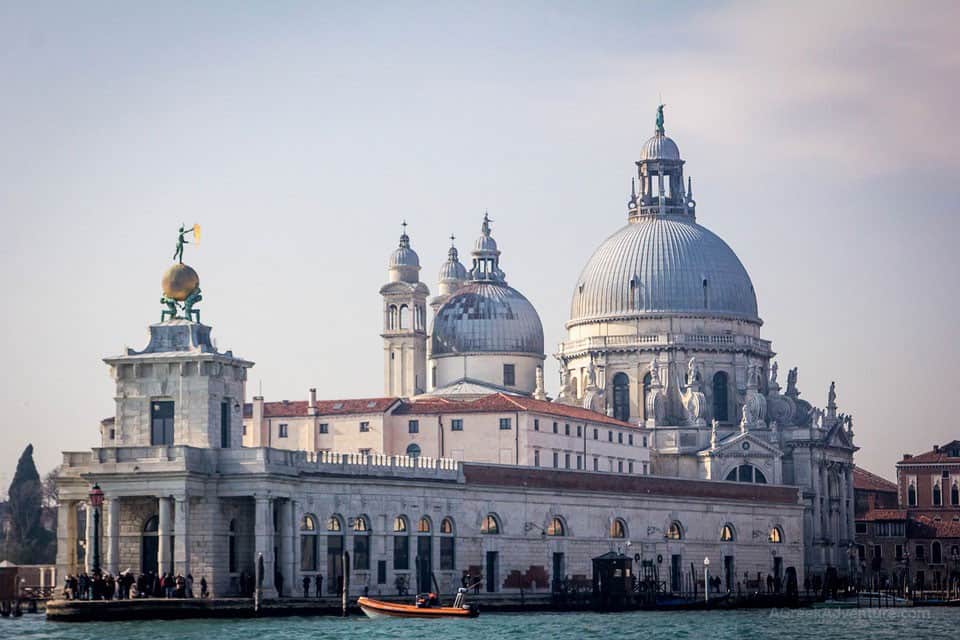 It features a spectacular dome baroque rotunda.
It also has a distinctive octagonal shape and a separate sacristy that houses the 12 works by Titan.
Do make a stopover at the facility to worship or take photos.
The chapel is still operational though it mainly serves as a museum rather than a center of worship.
Arm yourself with a digital camera to capture and record memorable moments. You will relive them much later.
Do stop by at the Museo Correr
Museo Correr is one of the 11 museums that are joined managed and operated by the Fondazione Musei Civici di Venezia.
The museum houses artifacts and other historical objects drawn from Italy's past.
These objects cover the period starting from the 13th century. They are mainly ancient artifacts, antiquities, and artwork.
If you are passionate about matters to do with history, general knowledge, and culture, your visit to this museum is, by all means, non-negotiable. It gives you a prompt yet in-depth peek into the past of Italy's glamour. You will also get to take pictures as well.
Take time off at the Ca' d'Oro Palace
Your love for Italy's past will yet again take an upsurge if you opt to visit this specific palace.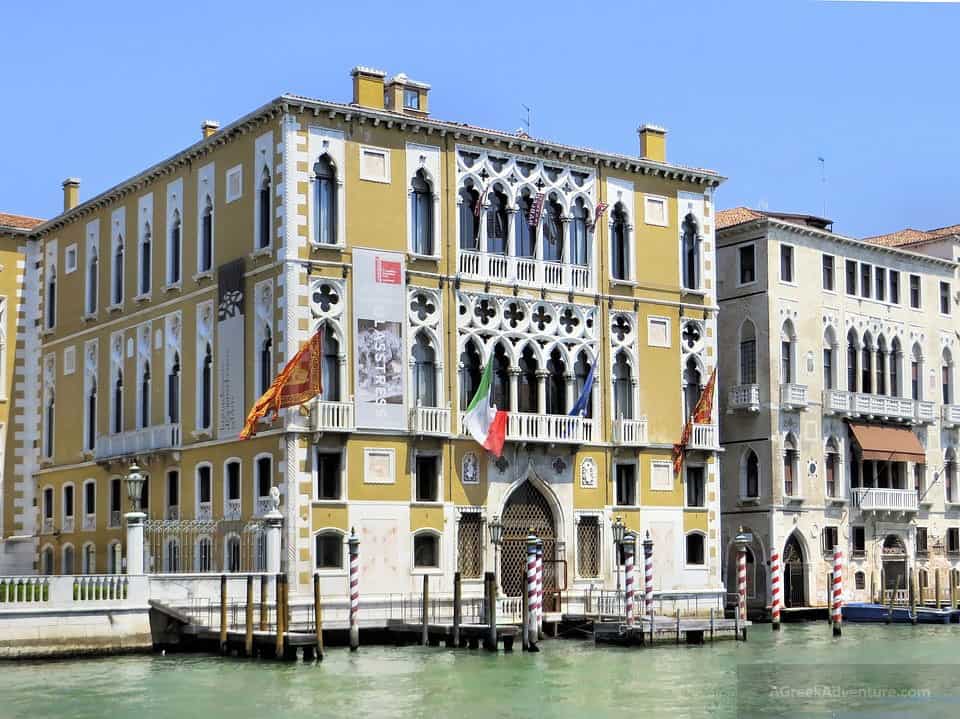 Like the Doge's Palace above, this one also once housed some of Venice's rulers. It was adorned with precious metals like Gold and Silver in its heydays. It was a very spectacular symbol of honor and admiration.
Today, it is a museum dedicated to showcasing this rich past.
You may consider popping into the facility to experience and enjoy this rich past. You will relive past experiences in ways you would never do as an ordinary citizen.
Experience the Peggy Guggenheim Collection
While at Italy's glamorous past, you may also wish to visit the Peggy Guggenheim modern art museum.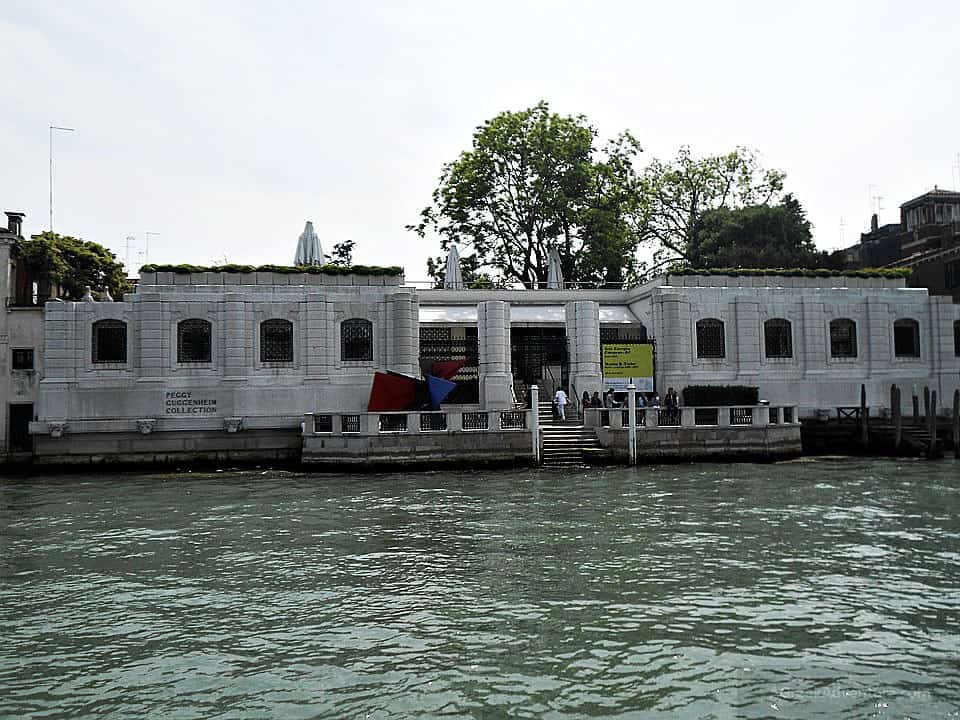 As the name suggests, this museum showcases objects and other modern times' artifacts. You may, therefore, want to get in to familiarize yourself with these pieces of artwork.
Your visit to this facility will also allow you to interact with numerous other visitors of your kind.
That is because the facility is one of the most visited museums worldwide. It goes without saying that you must carry a camera with you.
The facility has so many moving objects you may have to capture.
Where to eat in Venice? Eat and Buy Food at the San Polo
San Polo is yet another district that is devoted to matters of food. Here, only fresh produce and vegetables are sold.
The district does not have fast-food chains or other eateries dealing with processed foods.
This is the place to visit if you care so much for your health.
Do stop by to buy fresh fruits and vegetables and eat food derived purely from nature.
While in the district, you interact with other shoppers and tourists. That will also enrich your overall experience and visit.
Relax at the Ca' Rezzonico
Ca' Rezzonico is yet another ancient palace. Like the others we have dwelt on, it is now a museum.
As such, you will also get the rare privilege of taking photos and enjoying the rich past of Venice and Italy as a whole. Alternatively, you may also decide to rest and relax.
This is because the facility is very spacious and substantially built.
As a museum, it features collections of the 18th Century Venice. These include beautiful furniture and artwork.
Its Venetian baroque and rococo architecture are two particularly spectacular aspects of the facility.
Transportation for 2 Days in Venice Itinerary?
While in the city, you can move around with the Vaporetto boat. That means you get public transportation on water.
That is the number one way to get around in the city, apart from your own two feet. You can travel through the Grand Canal to Lido, Murano, Burano, and Torcello.
You can book a 24-72 hours ticket and save money. Detailed information can be found here. Check this link for booking such tickets and other means of public transportation. Note: These boats are not that big, so book ahead.
Conclusion for 2 days in Venice Italy trip
Knowing the various activities you might engage in while in Venice is not enough. It pays to take an extra step to visit the city.
Doing so is not difficult. All you have to do is pay a visit to your nearest travel agent.
You will receive all the guidance you possibly have.
The cost of visiting depends on which part of the glove you are based on.
The farther you are from Venice, the costlier it will be for you to make this voyage. That notwithstanding, the benefits of making such a visit far outweigh the costs.
Moreover, a once-in-a-lifetime visit won't drain your resources at all!
Sicily also belongs to Italy but has an entirely different culture. Apart from your 2 days in Venice trip, here are many ideas on what to do in Sicily too.
Did you enjoy our article for Best 2 Days In Venice Italy Itinerary? Also, read 7 Best Cities for Honeymoon in Italy and Best Dolomites Hiking Trips.