It is Italy, and yet Sicilians say Sicily is not exactly Italy. There are lots of things to do in Sicily.
If you ever traveled in both (Italy and Sicily), you will indeed notice significant differences.
The differences are in architecture, history and troublesome of Sicily, influences from Arabs, Normans, and Byzantine eras.
Greeks have a lot to do with the history of Sicily (if not everything to do). You may hear the "Magna Crecia" terms. That relates to Sicily a lot.
Sicily is an island located in the very south part of Italy. It hosts Mount Etna, Europe's tallest active volcano and a UNESCO World Heritage site.
Most Popular Things to do in Sicily
There are lots of items related to ancient times but also different cultures.
Many buildings (churches, surprisingly) have such active architectural elements. Thus, for example, visitors will see buildings with Byzantine domes next to Arab ones.
Excitingly, these co-exist in a balanced, symmetrical form.
Sicily is a strongly religious island. Therefore, they support Pope decisions similarly, no matter if the "mainland" Italy may disagree.
If you can be a week there, these are things to do in Sicily.
You can explore many Palermo options with private tours as part of your Sicily itinerary. See here.
Things To Do in Sicily: Palermo
Palermo is called a Mafia city but we didn't get that feeling while walking around the city.
Start from the historical center of Palermo and eat cannoli. Get the Palazzo Conde Federico tour.
Read our exclusive post for Palermo.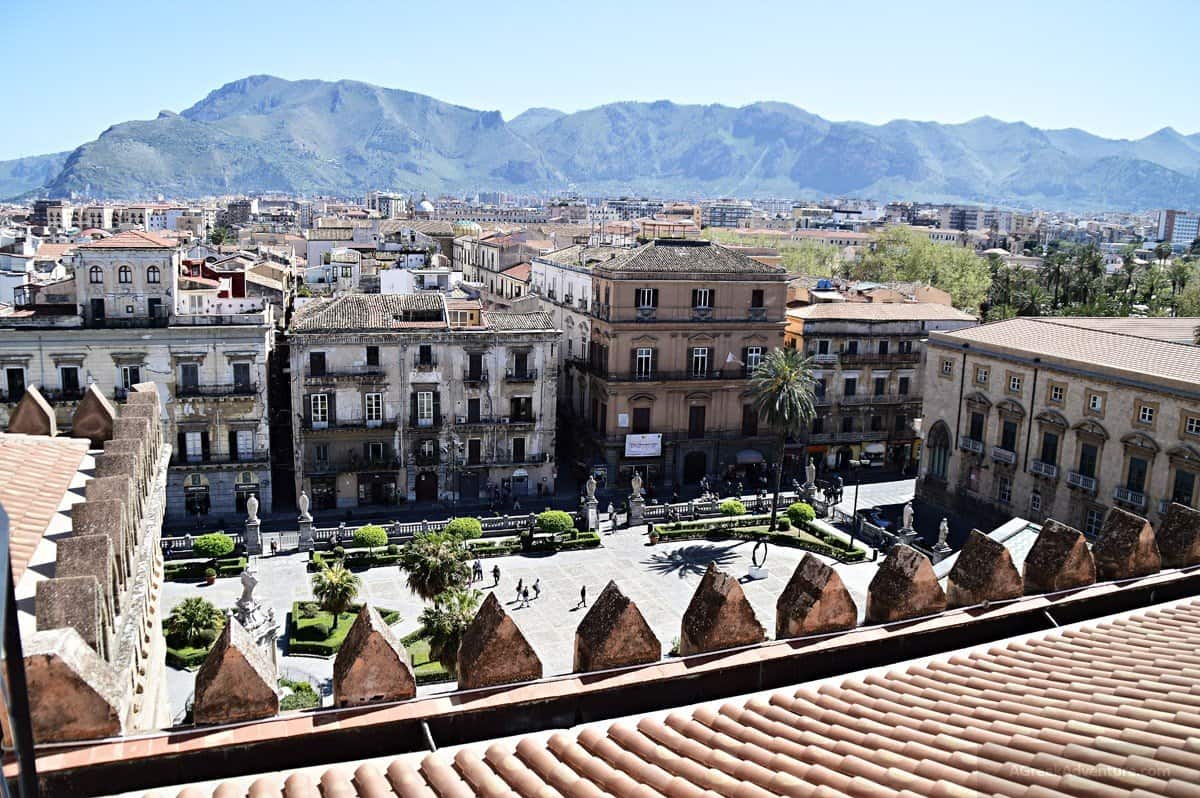 Things To Do in Sicily: Catania
Visit the old city build with stones from the lava (ergo the dark grey color of everything).
Seek for underground theaters and ancient buildings that are weaved with modern ones.
Please find out about the Elephant monument and its meaning. Eat "arancini." In case you wonder if to visit Catania or Taormina, do visit both. They have a completely different style and include different things to do in Sicily.
Read our post for Catania.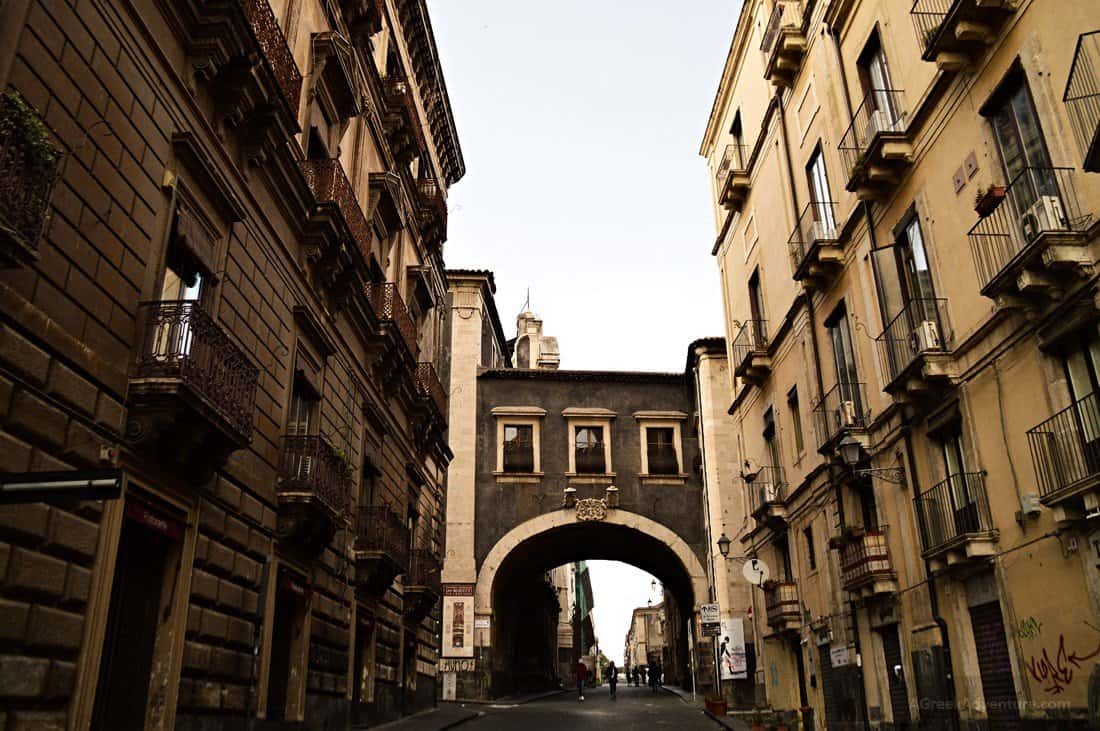 Things To Do in Sicily: Taormina
Make time to visit the ancient theater and the beach.
If you go in the summertime, you will be amazed by this place. Part of the city is on a hill, while the rest is near the beach. There is a cable car to visit all and explore.
Taormina is not big, but it is a beautiful city placed high on a hill, which provides excellent views from one side to another.
Among the many things to do, pay a visit to Villa Romana del Casale.
If you have time for a day trip then do visit the Aeolian Islands.
Read our Taormina post.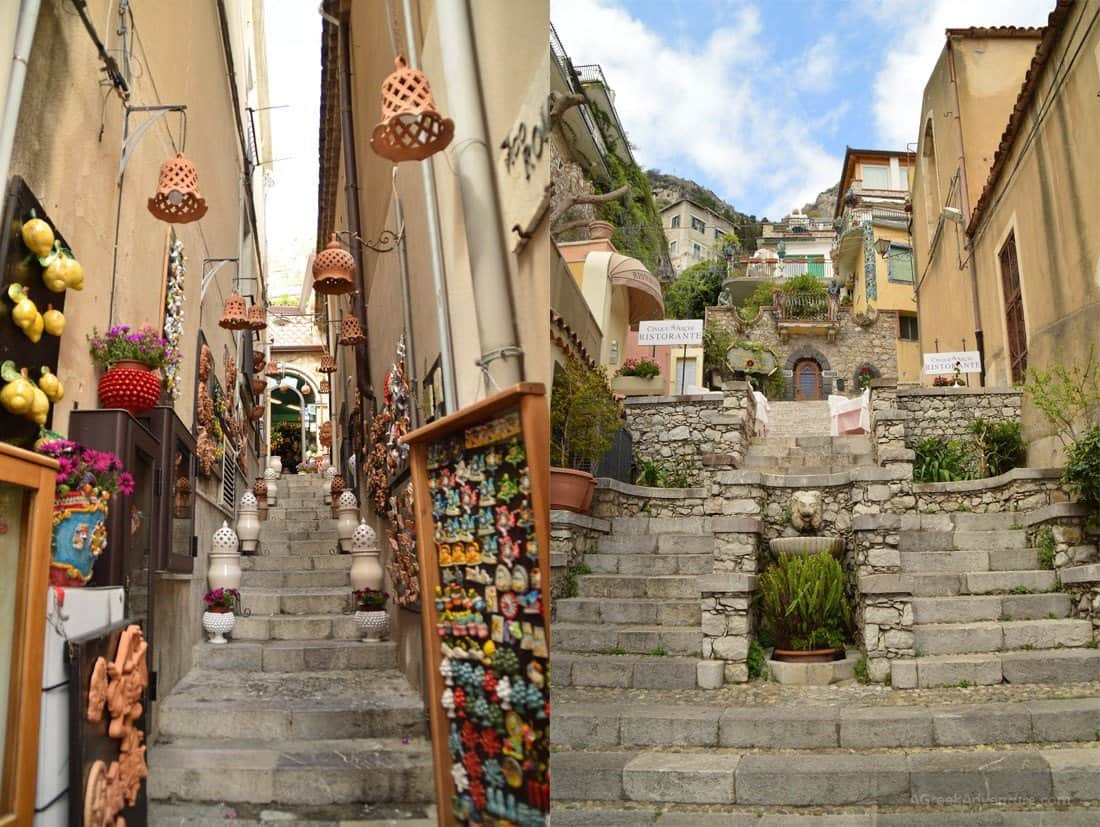 Things To Do in Sicily: Syracuse
A fantastic place like Ortygia is a must to visit.
Allocate lots of time walking around, exploring, and eating. You can cross one of the three bridges to get there.
Walk the Piazza Duomo, one of the most bright and beautiful places in Sicily. Visit the archaeological site of the Greek theater and the Roman amphitheater.
Syracuse's Rocky Necropolis of Pantalica is a U.W.H site.
Here is our pst for Syracuse and Ortigia.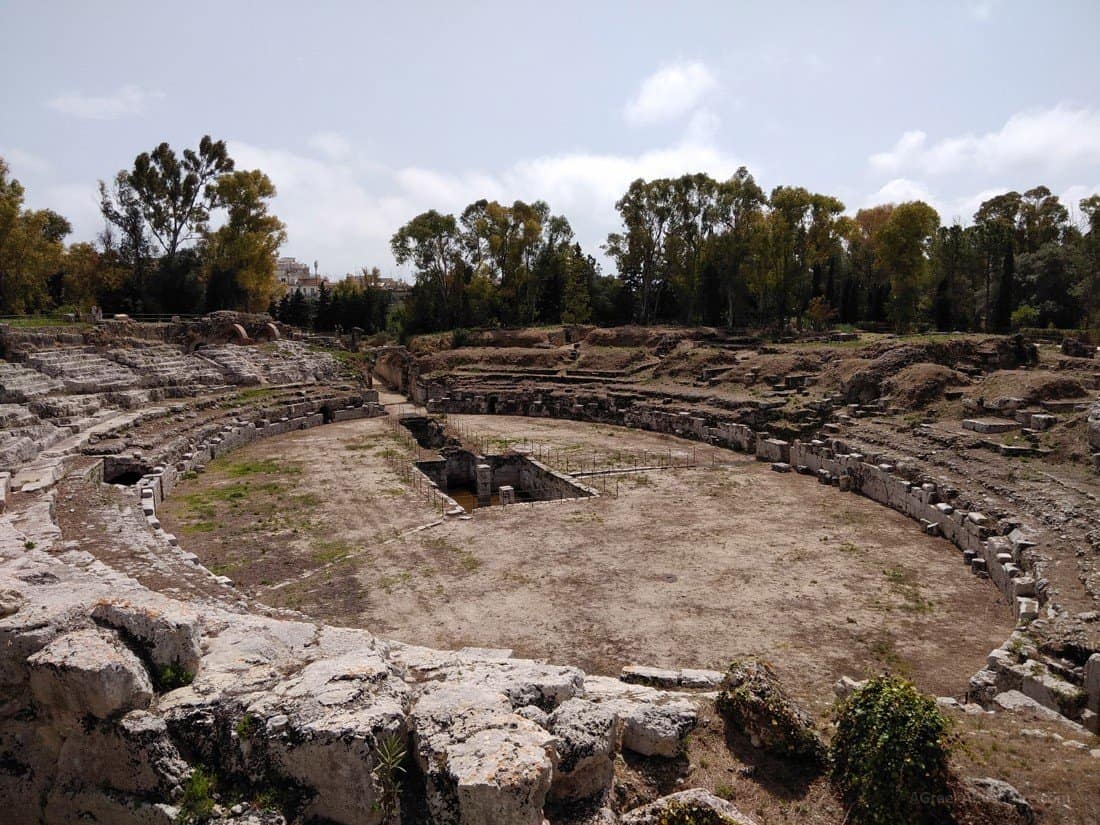 Things To Do in Sicily: Agrigento
The Valley of the Temples will get you connected with ancient history.
You are in Sicily, Italy, but Greek temples, culture, gods, and mystery are here vivid and robust. Ancient Greeks are connected with this place. The most popular temple is the Temple of Concordia (the goddess who embodies agreement in marriage and society).
Get into the archaeological site (best with a guide) of the valley and learn why this whole area existed. Agrigento is also a U.W.H site.
Read our article for Agrigento.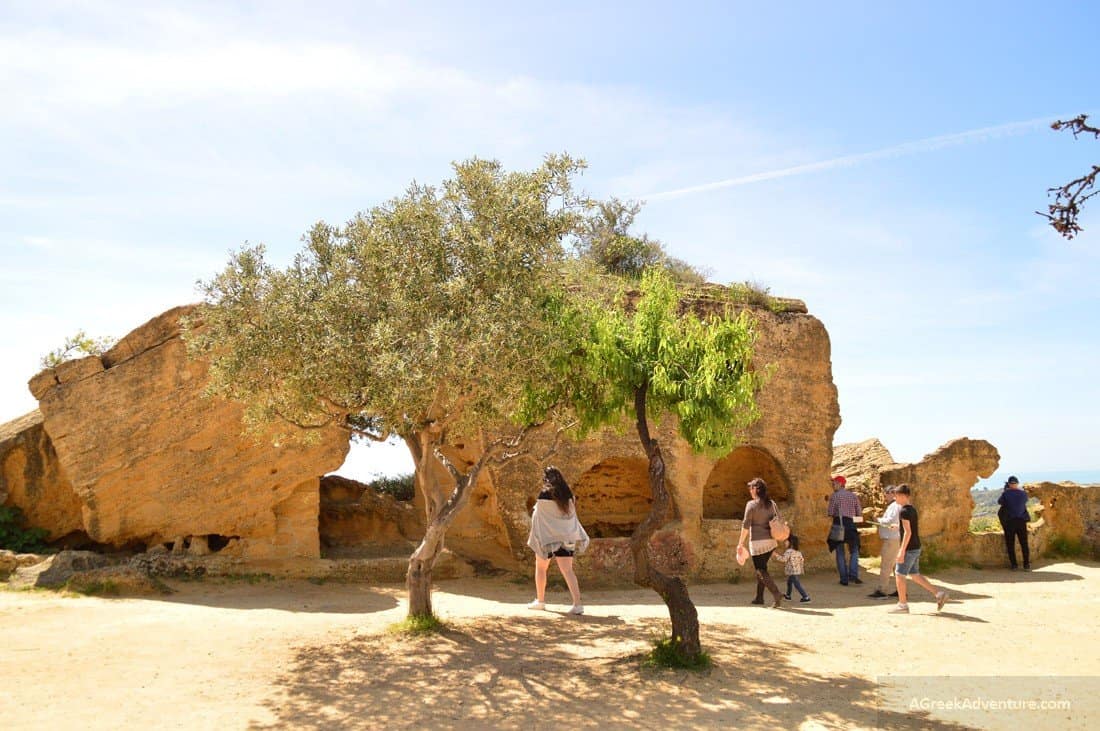 Things To Do in Sicily: Cefalu
Cefalu could be one of your first stops in Sicily as it is close to the airport.
Very picturesque with a small beach.
Try their delicious local lemon iced water. Then, visit the Duomo as it is one of those who kept the Norman style of architecture.
Explore Cefalu through this post.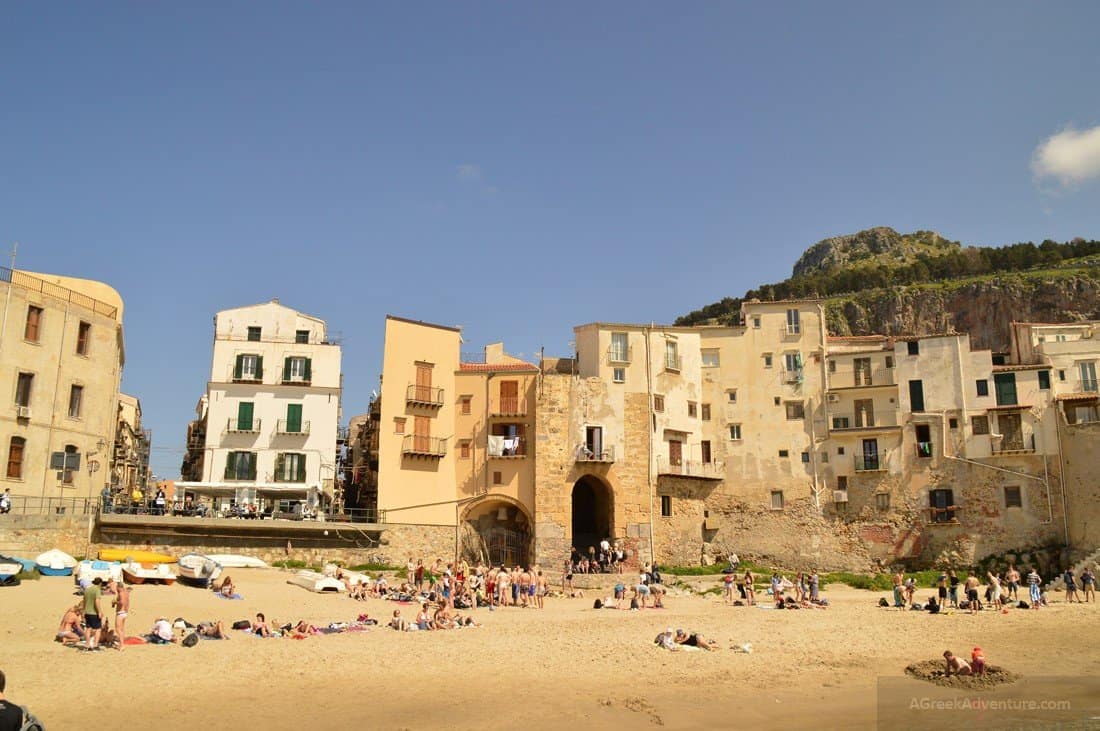 Dive at Sicilian Beaches
There are 20 amazing beaches in Sicily and if you can do visit them for swimming. Each of the cities mentioned here, do have its beaches and there are more.
We have a post dedicated to Sicilian beaches, but in short the ones are:
Taormina
San Vito Lo Capo
Palermo
Cefalù
Catania
Syracuse
Sciacca
Licata
Trapani
Capo d'Orlando
Acireale
Mazara del Vallo
Porto Empedocle
Castellammare del Golfo
Marsala
Gela
Avola
Favignana
Giarre
Scala Dei Turchi
Water Activities to Do in Sicily
Chances are that if you like some beach time, then you might fancy water activities in Sicily too.
Do go for Rafting and Canyoning at the Alcantara Canyon. You can go diving in the Riviera Dei Ciclopi or flyboard in the natural reserve of Stagnone. You can also go kitesurfing in the Stagnone natural reserve and sea kayaking on the island of Vulcano.
Outdoor Activities To Do in Sicily
The parks, the volcano, and the reserves offer an incredible variety of activities for those who love nature and want to get away from the chaos of the cities. So do explore the Megalith of Argimusco, the Volcano of Etna, the Vendicari Natural Park, and the Alcamo Forest. So many outdoor activities to do.
Weather in Sicily
The climate follows the Mediterranean "pattern."
It is hot during summer, even after Easter time, so plan accordingly.
Many of the places you may want to visit are swarming with people in summertime (Taormina, for example).
In parallel, many of the locations are under the bare sun. That means "too hot."
If you are okay with that (and why not to be), then you will enjoy the colors.
The limestone reddish and yellows, along with the grey of lava stone made cities like Catania.
Moving Inside the Cities of Sicily
Get prepared to take lots of photos, as each town is an architectural jewel.
The only thing you will find to be the same in most cities is the Duomo (The Cathedral). Each town has one, and most seem to look alike regarding their interior.
We encountered no "funny business" in Sicily.
Prices were okay, food was well cooked, even in snack restaurants or in some looking "too touristic."
Transportation is regular, and taxis are a bit pricey. Not "London like" pricey but still.
Compared with other countries, even nearby Greece is expensive as Greece in the city taxi is cheap.
Read the posts mentioned per destination for things to do in Sicily, and you will find lots of ideas for your adventures there.
If you travel abroad, don't forget to:
Enjoy.
If you liked this article on things to do in Sicily you may also like: What Best Things To Do in Italian Riviera in 10 Days Itinerary.