Here are our suggestions for the Best Cities to Visit in January in Europe for 2020.
Planning for a holiday this coming January but wondering where exactly to go to during these winter months for a city break or more? Of course, then, the continent of Europe is what you are looking for your relaxation and cultural time! But why, you may ask?
Well, several factors converge to make Europe the place to visit in winter and this coming January.
With a diverse population of around 741.4 million, no other place is as charming as it is with so many cities to visit.
Then there is the excellent infrastructure, breathtaking sceneries, precious landmarks, medieval towns, and good weather patterns.
Even trips to the arctic circle are doable this time of year, so to explore the northern lights.
Best Cities to Visit in Europe: The List
If you are in a European country already, then many of these destinations can be a day trip or two.
If you love the holiday season, you can visit these destinations for their Christmas market (meaning New Year Eve, too).
Though every length and breadth of the continent is excellent for matters of tourism, quite a number do stand out.
We have sampled and are going to peek into 25 of these great ideas. Click on the links that associate with our extended posts per destination.
Most of these destinations come with snowy landscapes, which makes them even more beautiful. For example, a covered with snow, Prague is a delight to the sight.
All travelers to Europe ought to themselves to visit these destinations at least once.
Also, jump to our post for the best places to visit in December.
Without further due, here are our best cities to visit in Europe finalists.
Paris, France
Paris, as we all know, is the capital of France. It also doubles up as a global center for food, culture, art, and fashion.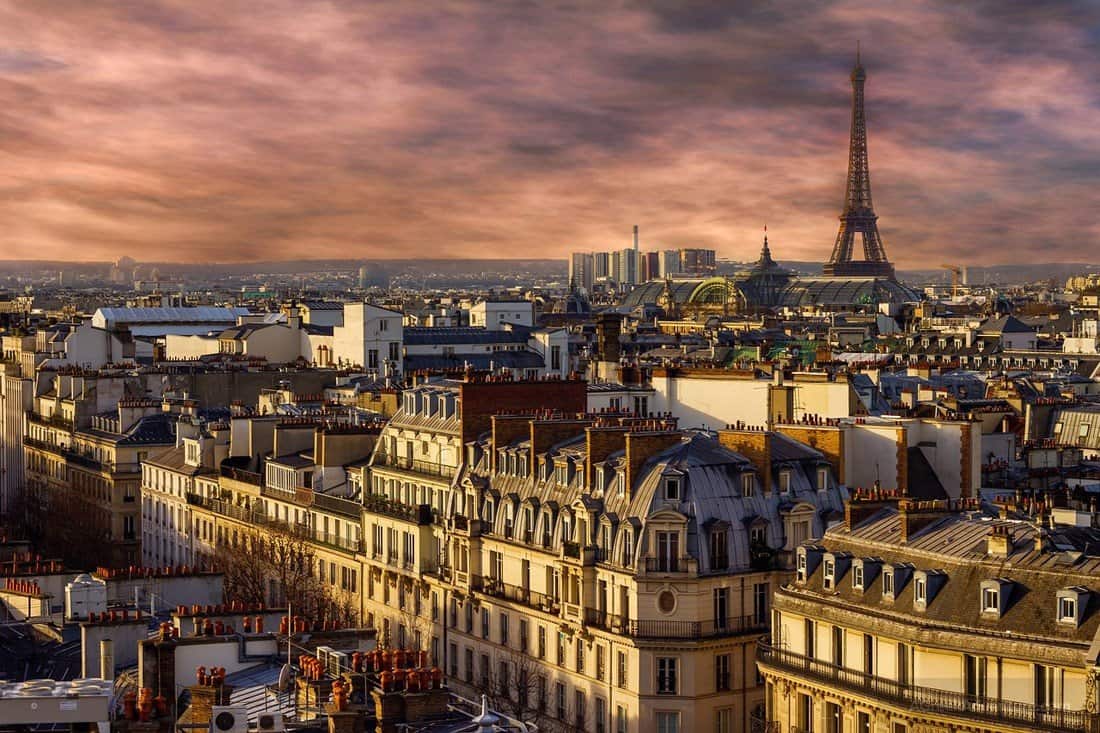 Throughout the city are numerous gardens, skyscrapers, highways, and famous landmarks.
Though it is wintry in January, it has excellent infrastructure that facilitates your movements.
Some of the many interesting things you may do here are shopping, sightseeing, photography, dining, networking, and even explorations.
If you do not understand the French language, ask for an English translator to be your guide. That is because people speak French in the city. Despite the possible language "barrier," it remains one of the Best Cities to Visit in Europe for winter and all seasons.
Rome, Italy
Like Paris, Rome is a capital city; this time though for Italy, rather than France. In its entirety, it is a sprawling metropolis that dates back to around 3,000 years.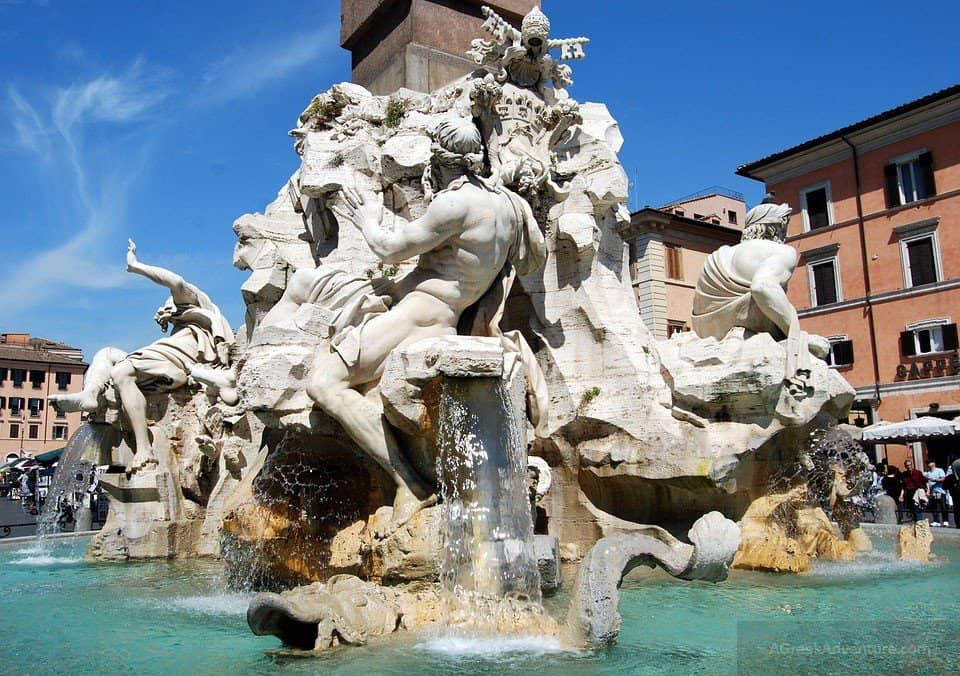 Perhaps no other city is vibrant with culture and architecture than Rome.
As you walk along its narrow yet clean streets, you get to behold numerous museums, landmarks, statues, and tall buildings.
Given its rugged nature, it may not always be possible to walk around the city.
Set aside some money to pay for the cable cars, private cabs, and taxis.
You can take some routes with the subway. However, being cheap, you are highly advised to prioritize them to cut costs.
Venice, Italy
In Italy, we have Venice. Frequently mentioned in William Shakespeare's play, the 'Merchant of Venice,' this city is mainly straddled with numerous canals, aqueducts, and bridges. Over 600 cruise ships dock in Venice every year.
Venice is, in fact, an amalgamation of 100 small islands that contain numerous beautiful buildings and eateries. So that is the place to retreat to if you want to relax and eat.
To move from one island to another, you will wholly rely on boats as there are almost no highways in this area.
Luckily, there are many boat riding companies that serve the area.
Just be sure to make appropriate arrangements to book these facilities in advance to prevent wasting time.
London, United Kingdom
Perhaps no other European city is as globally renowned as is the capital of London. And it is not to wonder why it is considered by many as the capital of Europe, besides one of the Best Cities to Visit in Europe.
Over and above being the United Kingdom's capital, this city is also a gem of breathtaking architecture, tall buildings, canals, and spacious highways.
Your visit to this charming city will give you the opportunities to sightsee, capture photos, and take rides on the ferries and London Eye, among others.
London is ordinarily a costly city.
To avoid unnecessary embarrassments, you want to draft a budget beforehand to see that you have all that may be necessary to tour the city conveniently.
Tip: The Winter Wonderland in Hyde Park is spectacular.
Barcelona, Spain
This cosmopolitan capital of Catalonia is widely known for its elegant architecture and arts. So you can never lack anything meaningful to do here.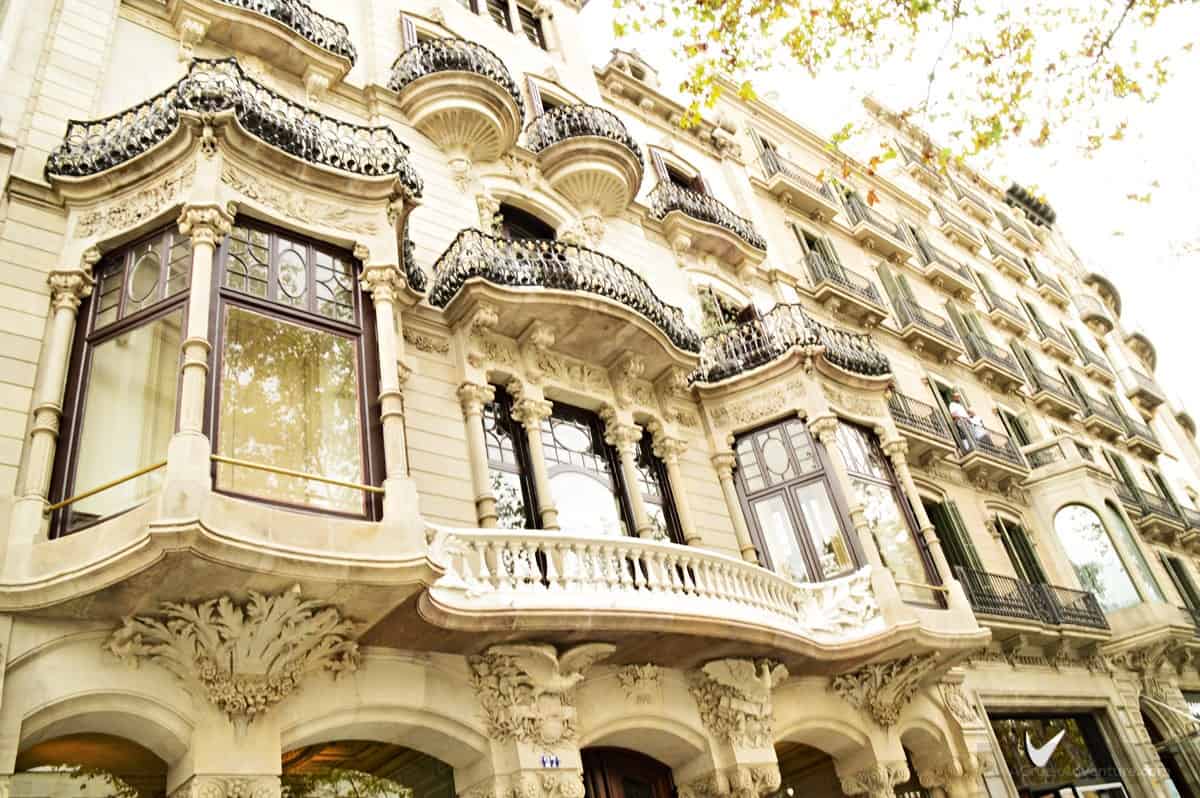 The city has numerous restaurants, eateries, fashion shops, zoos, and open spaces, on top of Gaudi's works.
Altogether, they grant you the opportunity to get in and try just about anything you might be interested in; if you are an adventurous type and want to hit the mountains, we advise exploring the Sierra Nevada.
Do spare some time to attend a concert or live show. Although you may think Barcelona is quite affordable for one of the Best Cities to Visit in Europe.
Florence, Italy
This capital of Italy's Tuscany region was the birthplace of Renaissance art and architecture in the 15th century.
There is subsequently no better place to capture this history than Florence. However, its attractions do not just end there.
The city is adorned with numerous landmarks, structures, wide highways, and a host of medieval attractions.
Arm yourself with a camera to capture memorable shots for your future references.
Madrid, Spain
Are you a lover of road trips and rests? You have Madrid, Spain, for your consideration.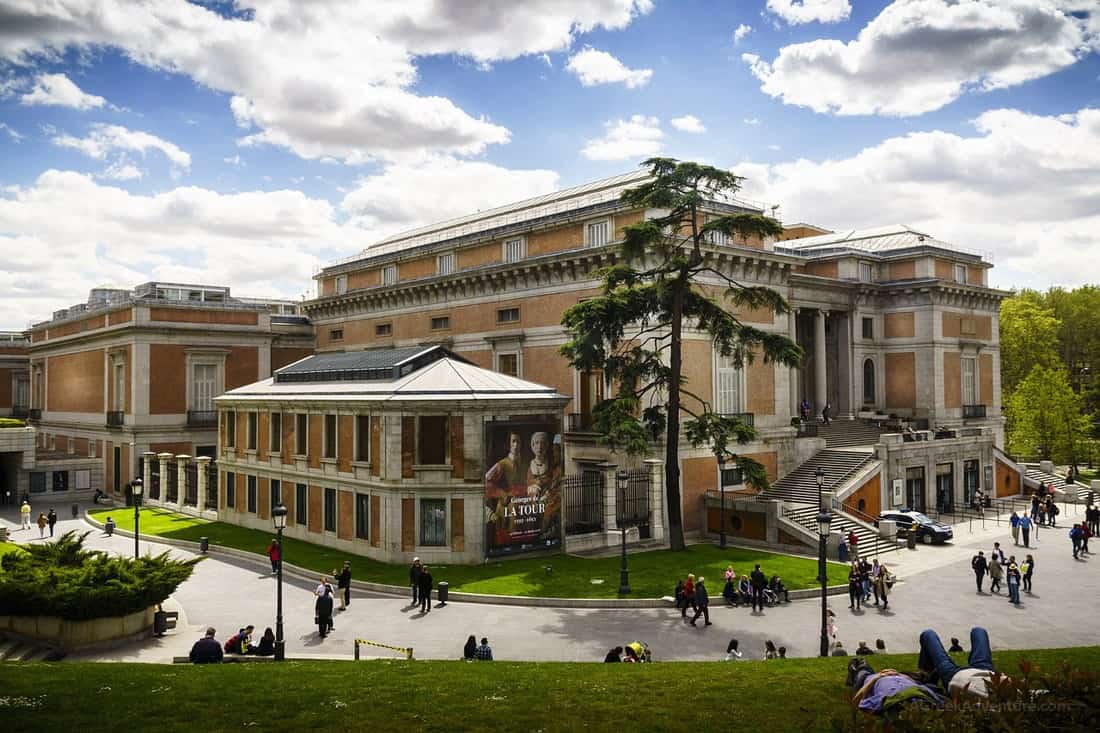 This largest city is also home to manicured parks, elegant boulevards, full wide streets, and breathtaking architecture. Moreover, its winters are milder than those of the rest of continental Europe. There are also day trips to Toledo, Segovia, and so many others in close-distance places.
That makes it a perfect getaway in the otherwise cold January.
What's more to see in Madrid, Spain? Its skyline is also adorned with numerous skyscrapers for which are similarly awesome to behold.
Prague, Czech Republic
Besides merely being the capital of the Czech Republic, Prague is a city known for its short yet elegant medieval Astronomical Clock, colorful baroque buildings, Gothic churches, and many green spaces of which the Old Town Square is the chief.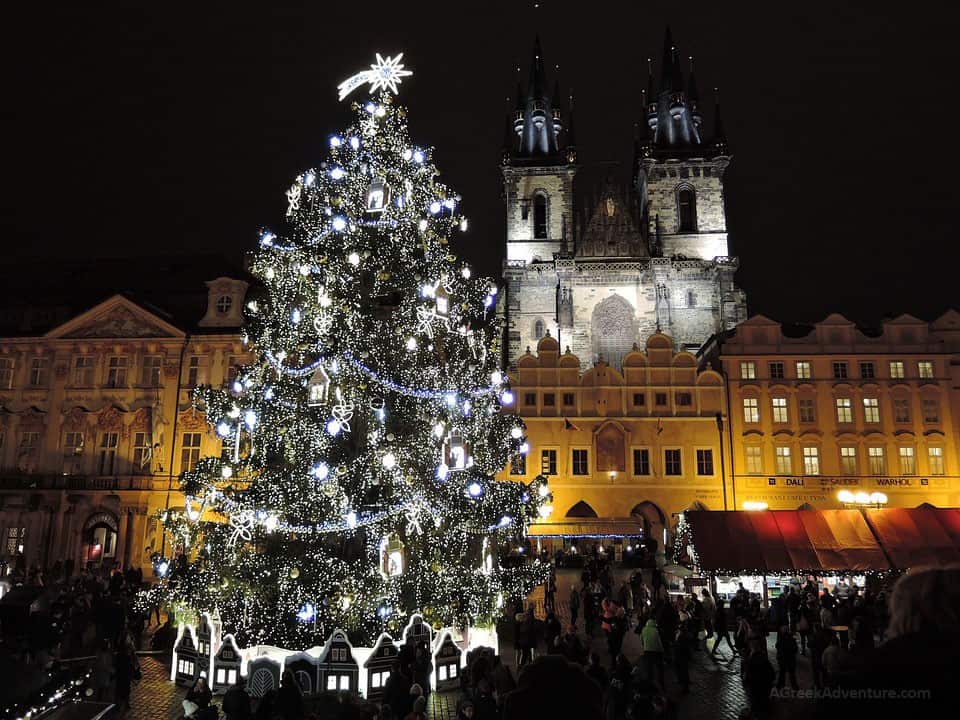 Its low population, coupled with the 'car-free days, makes walking from one part to another a delightful activity.
We advise that you limit the use of vehicles to areas that are hilly and steep.
For a large part, the city is spacious and gentle enough to allow you to walk around. Walking has the added benefit of letting you interact with others and share.
Vienna, Austria
Relatively calm and mostly unknown, the city of Vienna, Austria's capital, is a gem to behold. It lies along the Danube River, to the East of Austria.
For a large part, this city is known as the domicile of many great thinkers and artists. Sigmund Freud, Ludwig van Beethoven, and Wolfgang Amadeus Mozart are top examples of these.
Vienna hence is the best place to be if you want to know more about these history makers.
Is Istanbul, Turkey one of the Best Cities to Visit in Europe?
Istanbul is the only city on earth that sits astride two continents, i.e., Asia and Europe.

The Strait of Bosporus separates the European and Asian segments.
In all, the city is an embodiment of all the cultural influences of the many empires that ruled it from time to time.
These are the Roman, Byzantine, and the Ottoman Empire.
It is a place you want to be to experience the history and charm of these empires.
While in the area, spare some of your time to take some boat rides that straddle the European and the Asian segments of the city.
That way, it will be possible for you to make the most of what the city has to offer. Do take some photos too as you will need them later on.
Milan, Italy
Back in Italy, we have Milan, the second-largest city found in the northern Lombardy region.
The city is the hotbed of design, shopping, and fashion. It also hosts Italy's national stock exchange and is hence its financial hub.
If you are loaded with lots of cash, this is the place to retreat to and spend that cash: numerous high-end restaurants, shops, boutiques, and jewelry stores.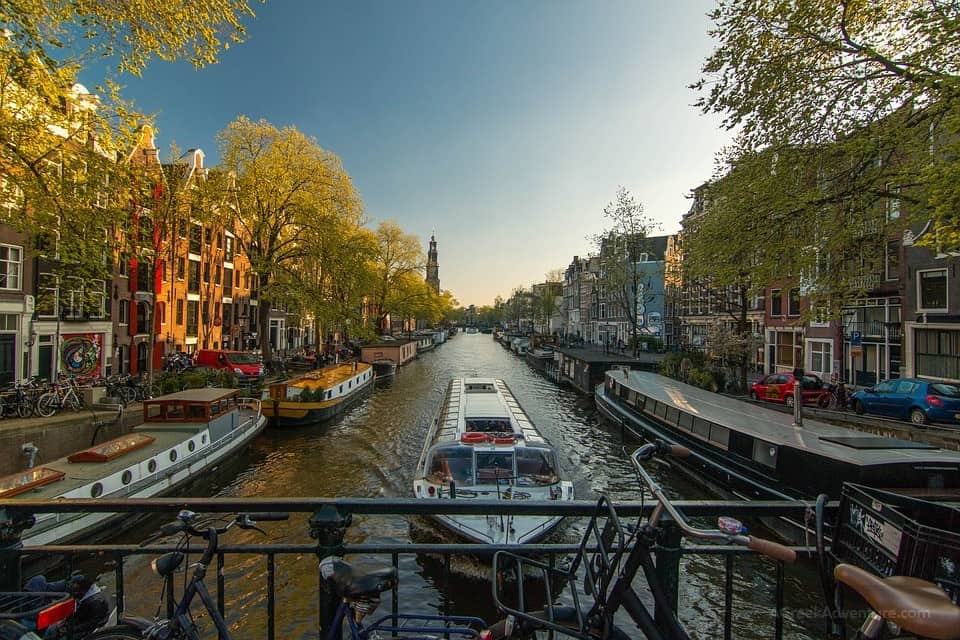 Netherlands
When the word 'Amsterdam' is mentioned, what strikes anyone's head are elaborate canal systems, artistic heritage, narrow houses, and spiked buildings.
Throughout the city are several museums, art galleries, cycling paths, and spacious green spaces.
If you find the time, go to the Van Gogh Museum to catch the works of Rembrandt and Vermeer.
Take time also to ride around the numerous bike-friendly paths that crisscross the city.
Munich, Germany
Primarily the capital of Germany's Bavarian capital, Munich, has no shortage of attractions. Of these, the breathtaking 15th-century Frauenkirche cathedral, 12th-century St. Peter's Church, baroque Cuvilliés Theater, and the neoclassical National Theater stand out.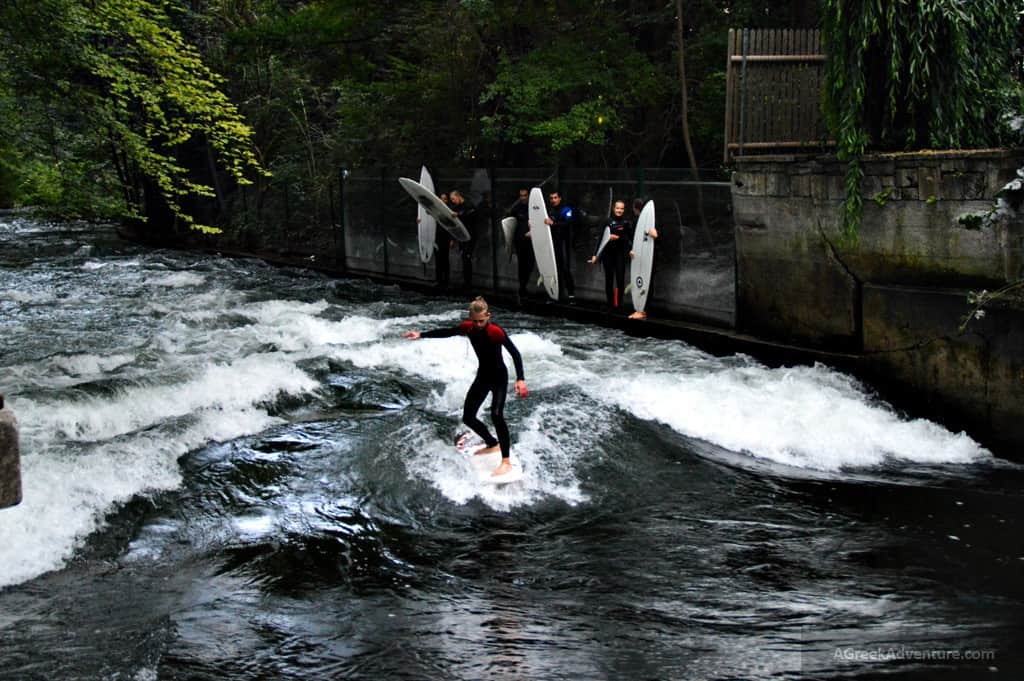 With these many theaters and museums, you can never miss a show or fail to find something interesting to catch.
All you have to do is time your visit accordingly.
Budapest, Hungary
Also located along the Danube River like Vienna, this stands as Hungary's capital. But, like Rome, the city is also found in hilly terrain.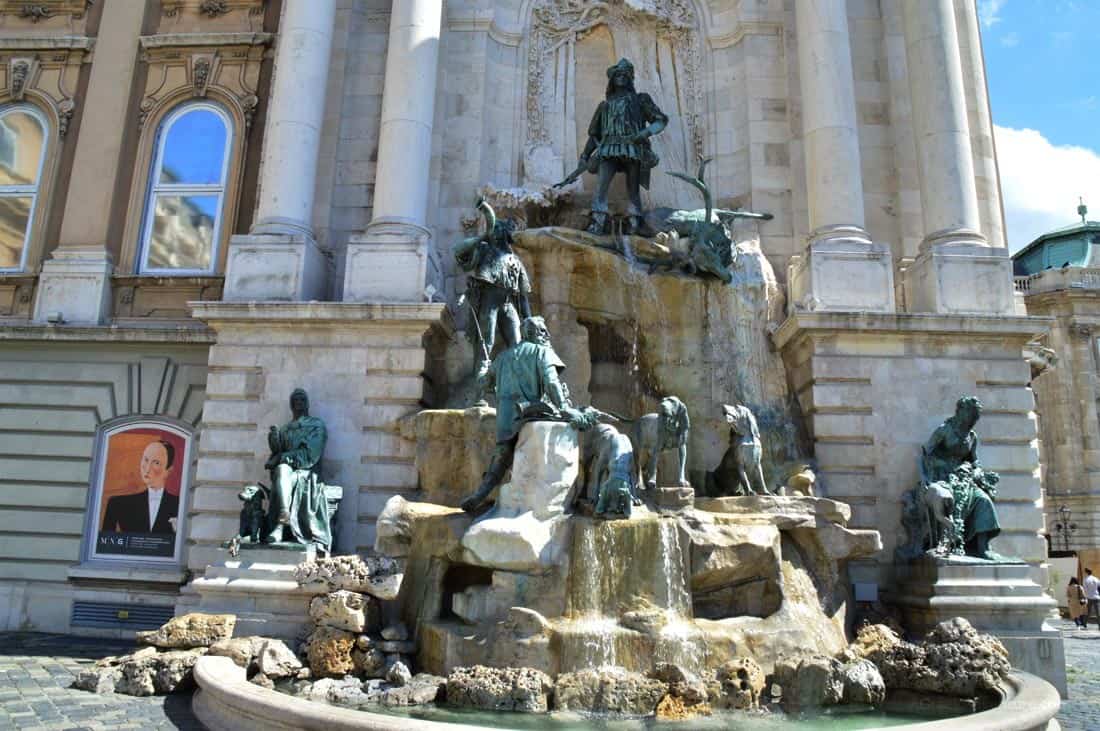 However, a funicular exists that runs up and down the Castle Hill to Buda's Old Town.
This facilitates your transportation out and about the city with negligible effort on your part.
Throughout the city are some charming attractions, tall buildings, and breathtaking ambiances.
Berlin, Germany
Berlin stands out as the capital of Germany.
The city has a rich past that dates back to the 13th Century. It is home to many buildings, museums, and structures of antiquities.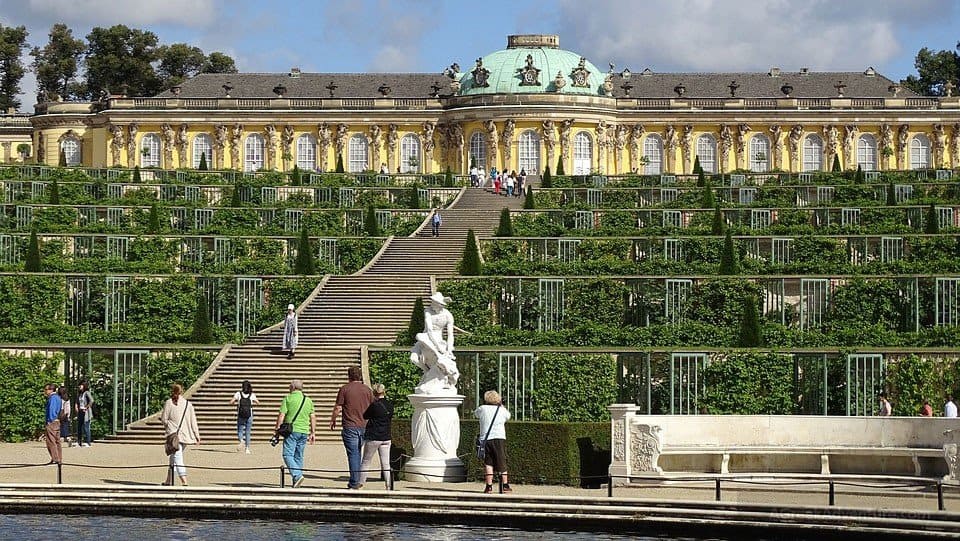 Examples of these are the Brandenburg Gate, Pergamon Museum, Neues Museum, and Berliner Philharmonie art gallery.
These give you some chances to behold the city's past and appreciate European culture and history.
Athens, Greece
Athens is the capital and largest city of Greece. It also served as the heart of the ancient, powerful Greek civilization.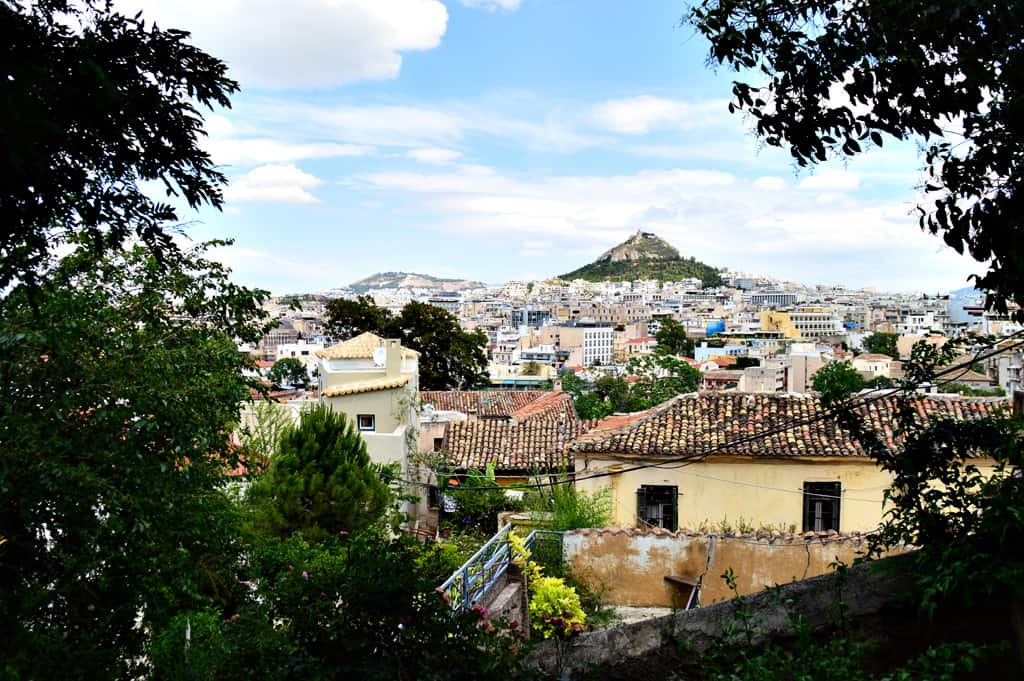 It is presently dominated by 5th-century BC landmarks, ancient buildings, and other buildings of historical significance.
Today, many of them have been converted to museums and attractions.
As you walk out and about the city, you will behold the Acropolis Museum, Parthenon temple, National Archaeological Museum, and so on.
Remember to carry along a camera to capture these shots.
Santorini, Greece
Santorini is one of the islands that constitute the Cyclades in the Aegean Sea.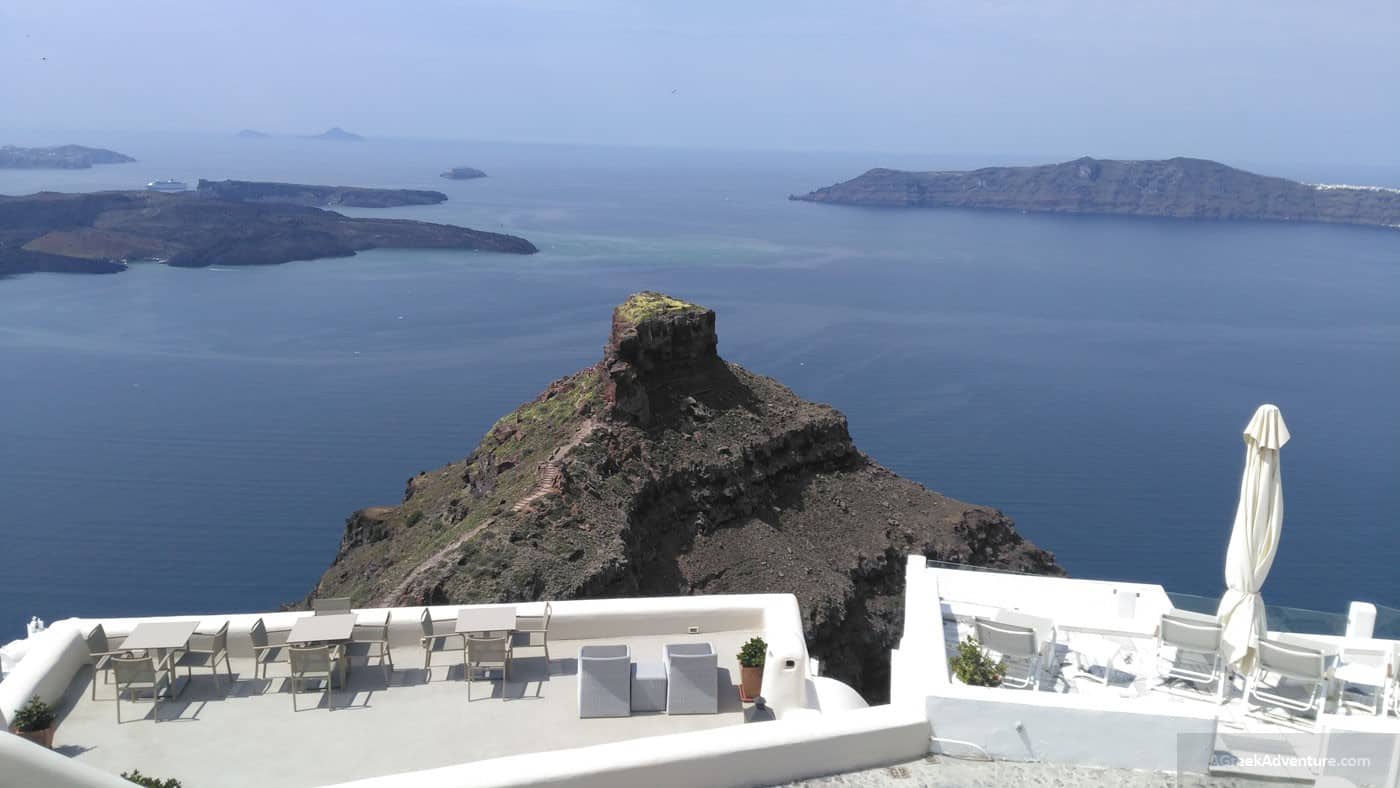 The island features a rugged landscape (Santorini caldera) that stems from a volcanic eruption way back in the 16th Century.
As we speak, the island contains numerous old towns that give you breathtaking sightseeing and relaxation opportunities.
Under the Mediterranean location, the area is warmer and milder in January, which goes a long way to make your visit there fruitful.
Lisbon, Portugal
This hilly coastal city serves as Portugal's capital.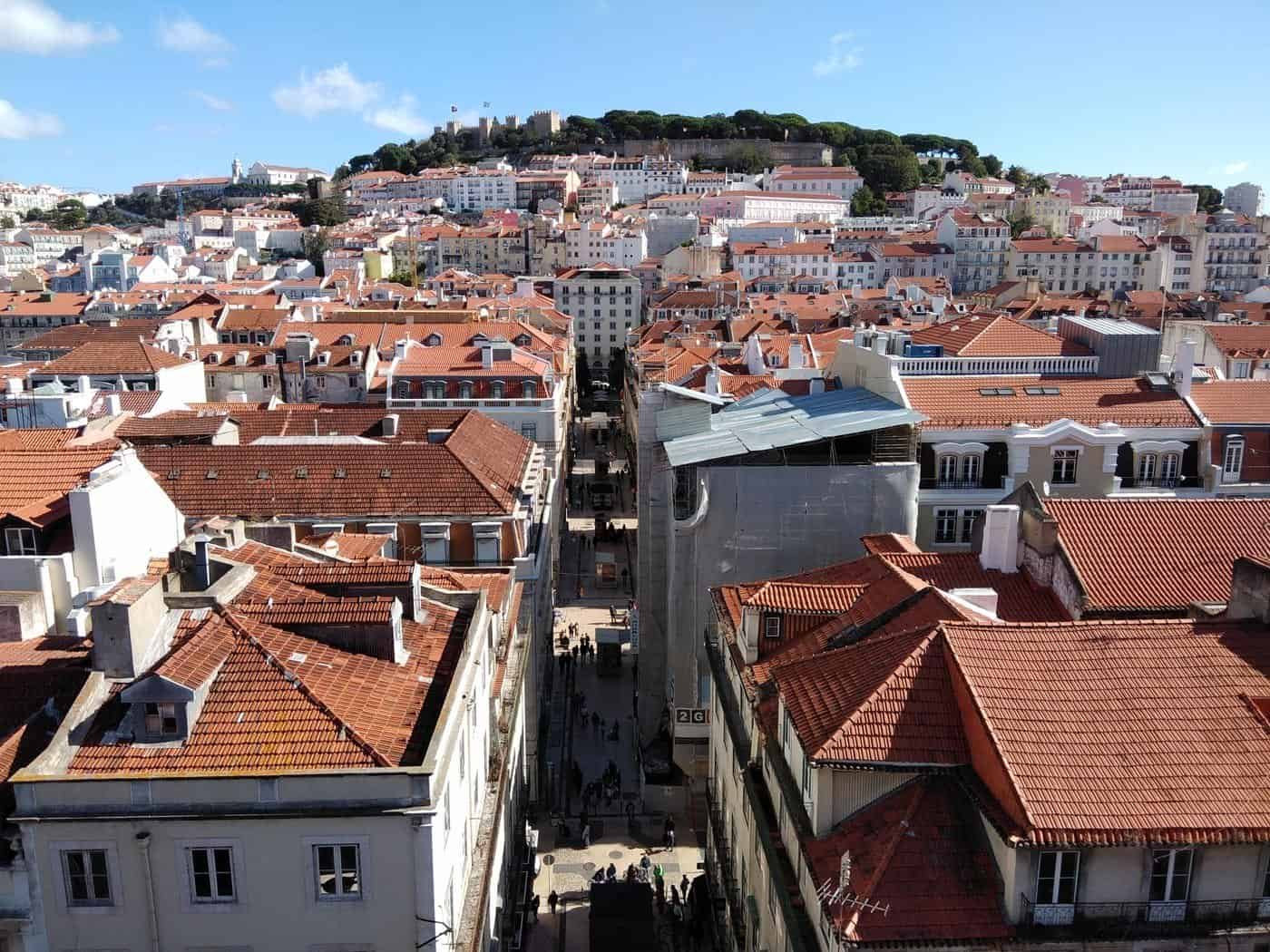 The city comprises the many ancient buildings which served as critical past buildings. Of these, the imposing São Jorge Castle stands tall.
It accords any visitor an unimpeded view of the city.
Then there are other museums like the National Azulejo Museum hosts several artifacts that you may yet again get into and sightsee.
While there, you will also get to know more about Europe's past.
Seville, Spain
Back in Spain, you have the city of Seville to explore. Located in Spain's Andalusia region, the town is genuinely famous for parties and the outdoors.
It is hence a place you want to go to for your dances and outdoor celebrations. Several landmarks also adorn the entire city.
The 18th-century Plaza de Toros de la Maestranza bullring also hosts bullfights year around. You want to plan your itinerary appropriately to catch these fights.
Also, a Gothic Seville Cathedral exists at the site where the tomb of Christopher Columbus is located.
Take time to learn the history of the area.
Moscow, Russia
Situated along the Moskva River in western Russia, Moscow is a cosmopolitan city that is also the capital of Russia.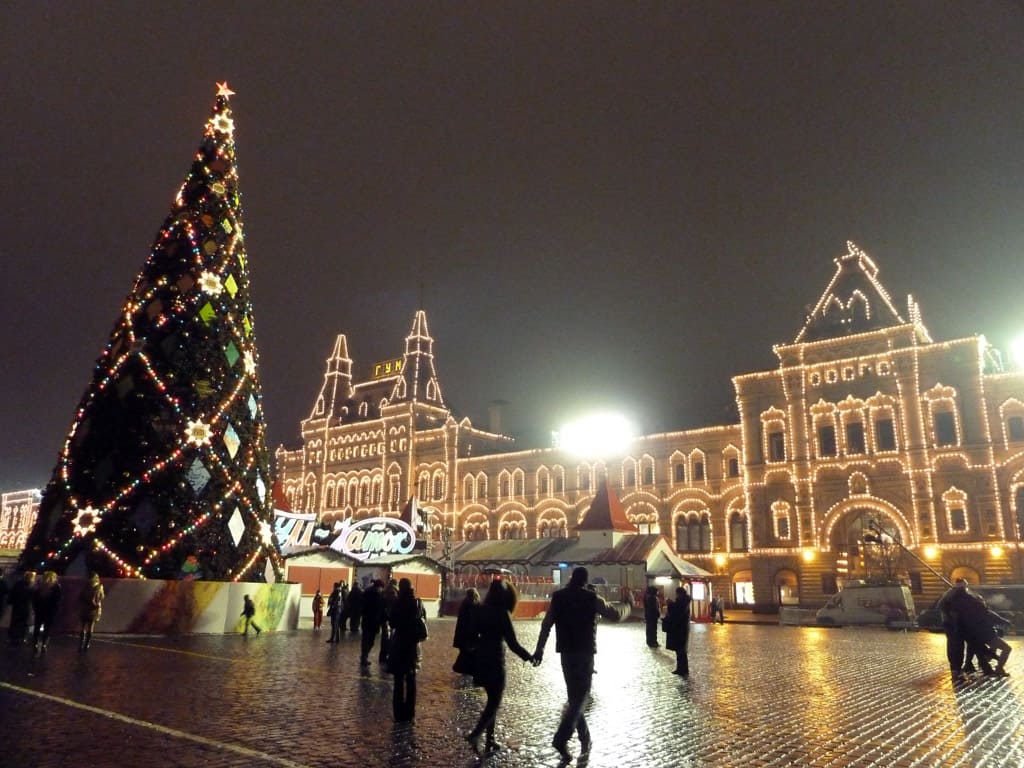 By far, its most significant structure is the Kremlin, which is the abode of the Russian president.
It is also home to the tomb of many of Russia's past rulers like Vladimir Lenin.
Being large and sprawling, you can never lack something of interest to explore while in the city. So take some time to eat, walk around, shop, or visit a museum.
You will also find many others from various nationalities while in this area. You may wish to hook up with them to enrich your stay.
FAQs for the Best Cities to Visit in Europe
Is it safe to backpack through Europe?

For most of the part, you are safe. Especially for the destinations we mention here. But, of course, keep standard safety rules in mind.

Can you take luggage on trains in Europe?

Yes, you can take your luggage with you. There is usually a special storage area on the train, and there are usually no luggage fees. Check if there are any restrictions on the number of luggage you can carry.

Do you need a visa to backpack in Europe?

If you come from the USA, you don't need one for a 90 days period in most countries. So, in general, a Visa is not needed. Make sure to double-check with Turkey, though.

How much money do you need to backpack across Europe?

That depends on how you want to travel and where you want to spend your money. Frugal to hostel-type hotels need from 30 to 100USD for decent accommodation. Then there is food (you can always shop at grocery stores). Prices get a bit lower in Eastern Europe. The popular cities of Europe are not considered cheap, but there are so many options these days that you can definitely find good bargains, especially if you don't mind staying off the city center.

Which backpack is best for Europe?

We suggest that you explore our backpacking posts. There are some pretty good ones with advice and others with gear suggestions. Here is the backpacking-related backpacking-related link. Choosing a backpack is not a 100% simple task, but you will find all the info there.

Are hostels in Europe safe?

Just don't choose the lowest cheapest option you can find in the worst neighborhood ever. On a 50 to 70 euros budget per day, you will have great options for hostels (around half for Eastern Europe). If you plan for Greece, here is the list of hostels and info.

How much money do you need a day in Europe?

In most cities, transportation is about 1-2 euros per route. Most museums are around 14 euros, but some have "happy hours" with free admission during the last 2 hours of their closing time. Food in restaurants is not cheap, but in small eateries, it is not that expensive. Go to Numbeo and get a good idea of the daily cost.
Ready for the Best Cities to Visit in Europe?
There is no better time to start planning for your visit to Europe than now.
That is because many elaborate steps and procedures have to be followed to make a trip here from any part of the world.
Starting late may lead to unnecessary confusion and a waste of money.
The best way to go about the issue is to engage the services of a tour and travel firm.
Just search online for the company that serves or has a presence in the area you wish to travel to.
As always, if you happen to get stuck along the way, you can always count on us to be of further assistance to you.
If you liked this article then you might also like: