If you are looking to go for a holiday in Europe, we recommend your first stop to be 2 days in Amsterdam. The city is far more than the red lights district.
This charming Dutch port city has no shortage of exciting places and resources for any would-be visitor.
It assumes this designation by being the Netherlands ' largest city and economic hub.
To be able to make a visit successful, it is necessary to know the various points of interest and their relative importance.
Here is where our discussion comes in.
We are going to take you through some guidance in a typical two-day visit to the city.
Read our three days in Amsterdam post too and plan for more days in Amsterdam.
On your trips, make sure you book for travel insurance. Check World Nomads and Safety Wing for options.
2 Days in Amsterdam: The Guide
Before we start, we would like to let you know more about the transportation infrastructure of the city. Well, as stated, Amsterdam is a port city.
There are hence some numerous canals and ferries which may transport you to and from several destinations.
The Dutch also seem to have a knack for cycling. You may hence consider renting a bike from the numerous outlets in the city.
If you want speed, then you may have to rent an Uber can or rely on the city's public transportation resources. These do cost lots of money, though.
2 Days in Amsterdam: Day 1
On your first day, we suggest that you concentrate more on those installations that are within or at a comfortable distance from the central business district.
That is to minimize the hassles and acquaint you with the surroundings of the city.
We have identified some of the facilities which you may consider giving a topmost priority. Some of them may not fall within the CBD, but they are nonetheless best of the very best, all factors considered.
Van Gogh Museum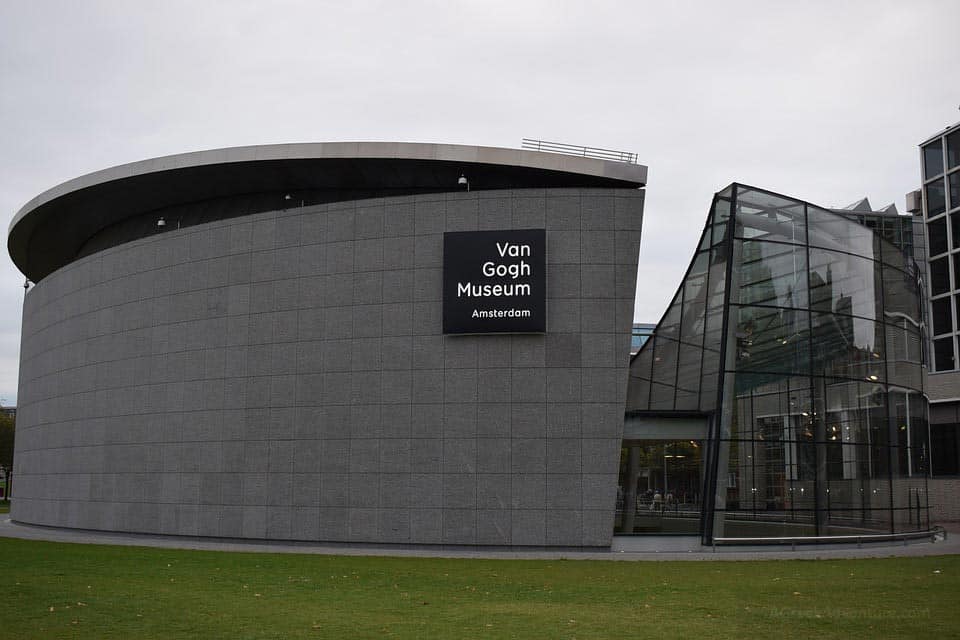 Every art enthusiast is probably familiar with Vincent van Gogh.
His contribution to the art cannot, in any way, be wished away or downplayed. Few people know though that he is a native of this city.
That is why you want to visit a museum that is wholly dedicated to him and his works.
This museum houses the largest collections of the paintings, letters, and drawings of Vincent van Gogh. It is in one of the residences of the painter.
A stay here thus takes you back in time and allows you to relive the last moments of the said artist.
Rijksmuseum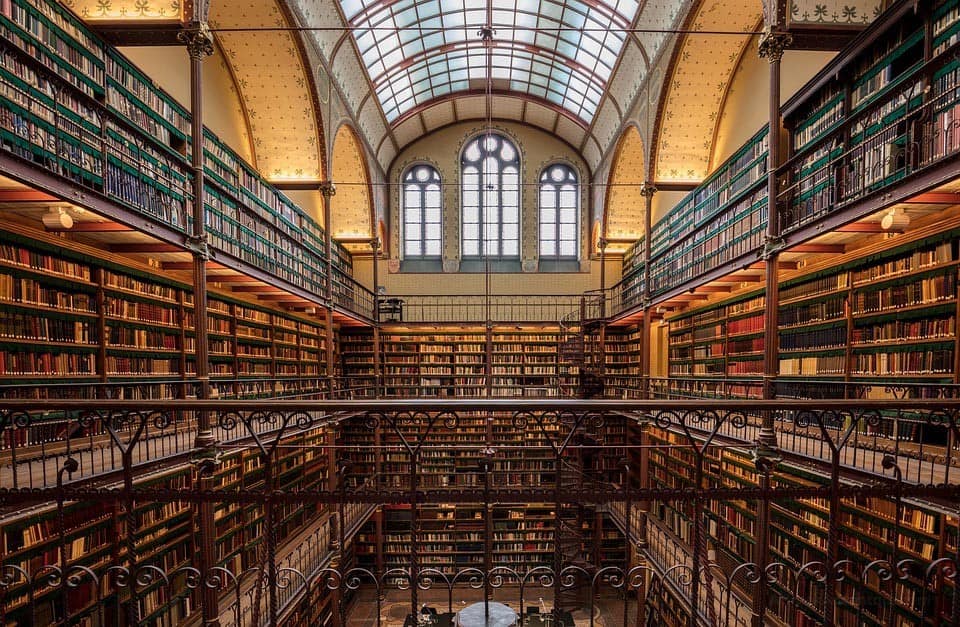 That is yet another museum that is quite close to the Van Gogh Museum.
It does host a collection of European masterpieces.
The structure is housed in the 19th-century building and showcases the Dutch Golden Age painting masterpieces as well as a plethora of European art collection.
If you cherish or want to know more about the rich history of Europe's past, this is the place you want to pass by.
It's surrounding itself is also very serene and breathtaking indeed. Do take some pictures to memorialize.
Anne Frank House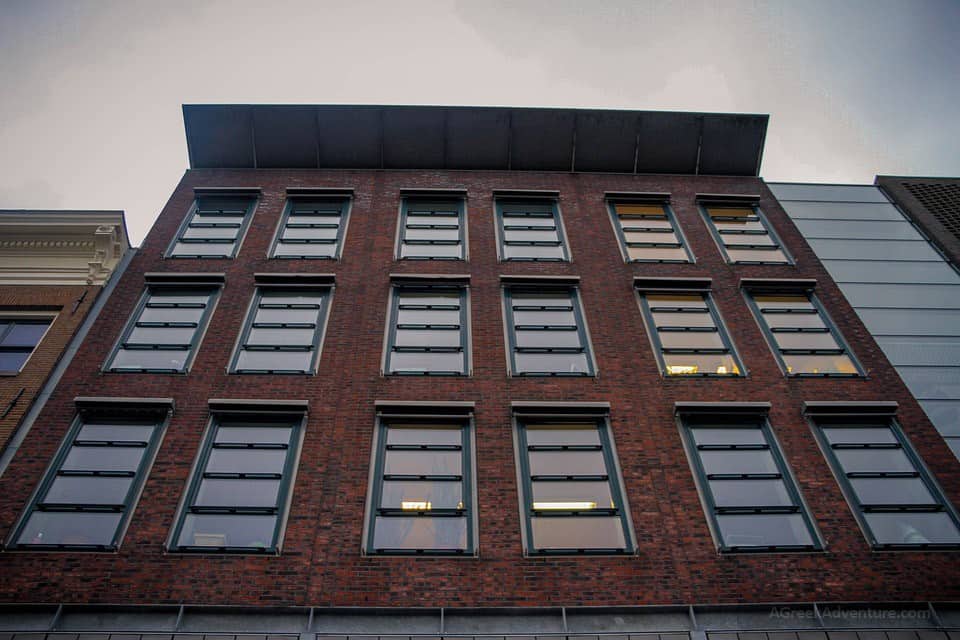 Do you have some sympathy for the Jews? Would you want to know more about the atrocities that were meted out on them by the Nazi regime?
You do not necessarily have to go to Auschwitz or Birkenau.
Amsterdam can also shed some light on this for you.
While in the city, do pass by this Anne Frank House.
It is an annex within a larger building where some courageous Jews, Anne Frank & her family, took cover from the Nazis.
Its location on the Prinsengracht canal also gives you some opportunities to take some breaks.
Dam Square
You definitely cannot visit Amsterdam and leave without spending some money. For this, we recommend that you visit the Dam square, which is within the central business district.
This square houses numerous shopping facilities and jewelry. Its strategic location allows for easy access.
Things cost a lot in the Netherlands, especially if you happen to come from a developing country. Be prepared psychologically for the shocks.
To make your shopping a breeze, we advise you to go with an international debit card, e.g., Visa, MasterCard, Alipay, or American Express.
Heineken Experience
Are you a lover of beer or strong drinks?
Amsterdam has you well taken care of. With lots of bars and drinking spots, you can never lack any opportunity to express your drinking prowess.
Having scoured through all the drinking spots available, we strongly vouch for the Heineken Experience.
Take a tour of this interactive beer museum. It does have a tasting room that stocks and serves all kinds of European beers.
Exercise some moderation, though, as you do not want to overwhelm yourself.
Voldenpark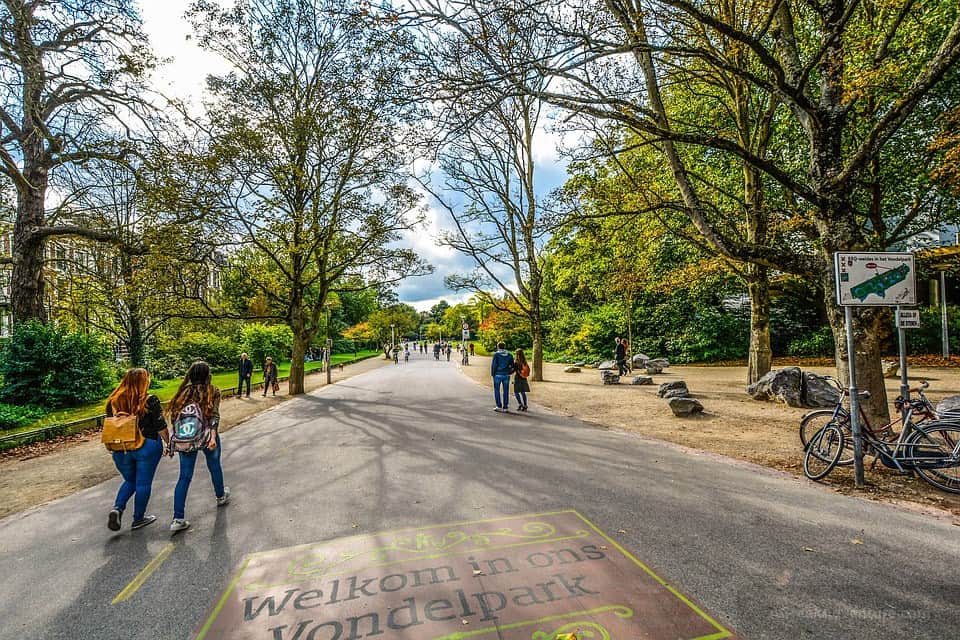 In between your travels, you want to take some breather.
The Voldenpark is a place you want to go for a retreat.
It is a vast 47-hectare park, which also contains an open-air theater, playground, and a couple of ponds right at the Amsterdam.
Do take some time off to sit and relax at the park.
The slow breeze from the adjacent harbor, together with plenty of shade from the numerous trees, will work to enhance your comfort and rejuvenation.
Jordaan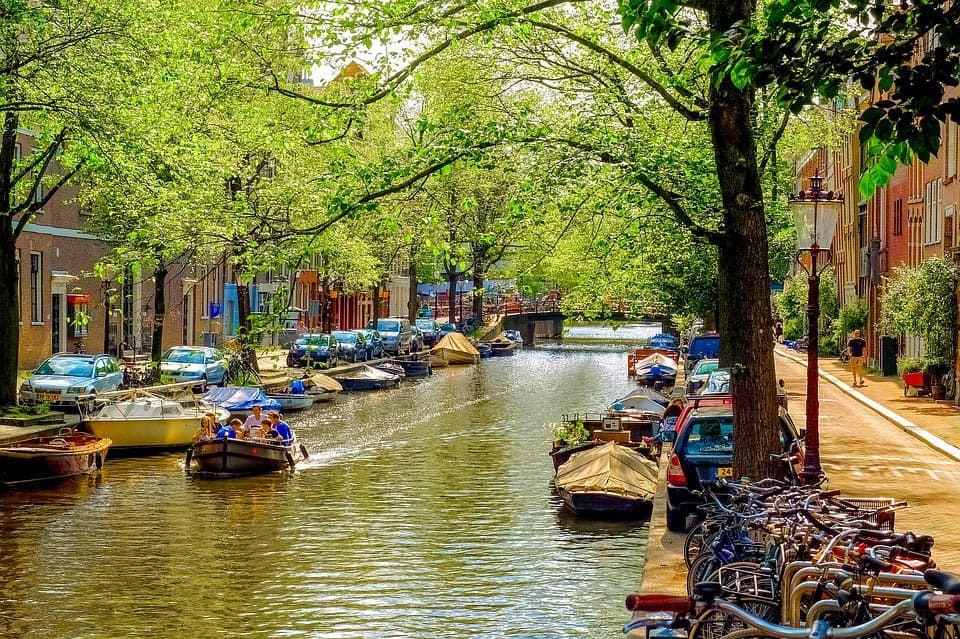 If and when you do feel hungry, do not just go to any hotel or eatery. We suggest that you try out the Jordaan.
This district of Amsterdam is flanked by numerous hip eateries, cozy pubs, and indie boutiques.
Of these, it is the eateries that are great and beneficial.
Food, just like every other commodity, costs a premium in the Netherlands. Again, be prepared to part with lots of cash.
Even though you are free to eat anything you want, it is always advisable that you try out some local cuisines.
Examples of these are endive stew, hutspot, boerenkool (kale), bitterballen, and Stroopwafels.
Stedelijk Museum Amsterdam
Amsterdam has no shortage of museums. After taking your lunch, you may yet again have to spend a bit of your time here at the Stedelijk Museum, Amsterdam.
This museum is dedicated to matters of contemporary art and design.
It exudes the appearance of large bathtubs and stocks, both international, modern art, and design.
This is a place you want to visit if you love and cherish contemporary art. You will come across lots of collections indeed.
Rembrandt House Museum
The Netherlands has always been the hub for painting and artwork.
It is no wonder that it is coincidentally home to many kinds of museums that are dedicated to such issues.
This Rembrandt House Museum is more facility of that kind.
This facility is the exact home where Rembrandt resided and worked for 17 years (1639-1656).
Its interior has been reconstructed to give you an authentic feel of how Rembrandt must have felt while in it. It also contains a collection of his work.
Royal Palace Amsterdam
By all means, you can never visit the city of Amsterdam without taking some time off to visit the royal palace.
This ornate golden-age palace has been the seat and the home of the Dutch monarch since 1808. It is also partially open to the public, especially when the ruler is not around.
Detach and spend some time here to see some exhibitions of the past of the Netherlands.
Depending on your country of origin, visiting restrictions may apply.
Check accommodation prices for your 2 days in Amsterdam trip via Booking.com. There are over 450 fantastic Amsterdam guided walking tours. Have a look here.
2 Days in Amsterdam: Day 2
After exhausting the central business district or the most important places of interest, you might now want to go ahead and explore those other places which also matter but are remotely located.
That is the core of your second day of visit to the city.
You will often have to travel longer distances.
If you lack the cash to hire a tour guide or travel company, we advise that you carry a GPS-enabled cellphone with Google maps and Waze installed in them.
NEMO Science Museum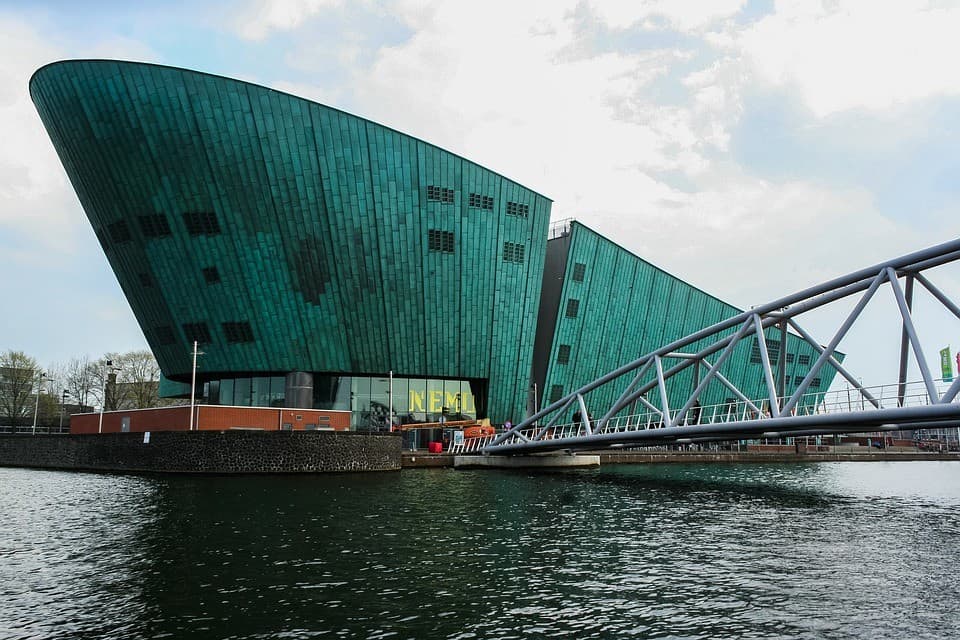 NEMO Science Museum is a waterfront and boat-like, a science museum.
It is between the Oosterdokseiland and the Kattenburg, in the Oosterdokseiland and the Kattenburg. You will find it in the Amsterdam-Centrum borough.
To get here, we suggest that you use a boat.
The museum is devoted to the advancement of scientific knowledge.
It hosts and showcases well over 17,000 artifacts related to science and technology. Each of those artifacts contributes to the advancement of humanity.
ARTIS
Europe is a unique continent. It is the only one without a desert and also boasts of numerous species of flora and fauna.
You can never visit any European city without devoting a bit of your time to peek at the animals in the zoo.
At this Artis zoo, you will come across animals of all kinds. These include the elephants, zebras, chimps, and so much more.
It also incorporates the planetarium and aquarium. The former teaches you about matters of space, whereas the latter is for things marine life.
The Oude Church
The Netherlands, and indeed, entire Western Europe has a rich Christian heritage.
It is only fair to spend some of your time learning about the institution of the church.
The Oude Church is a cultural center in which doubles up as the oldest city building. It was once a thriving church in the 13th-century.
At the moment, it hosts religious and cultural activities such as spiritual concerts.
Leidseplein
On your second day in the city, you want to experience some nightlife, don't you? Well, the Leidseplein center is yours to visit.
It is a bustling square and nightlife center. Each night, the center is a beehive of entertainment, nightlife, dining, and shopping.
The area is easily accessible via public transportation.
Some entertainment comes with a ticket fee, but some performances are free-of-charge.
A part of local theaters does modest charge amounts also. You can never have a reason to miss being here.
Bloemenmarkt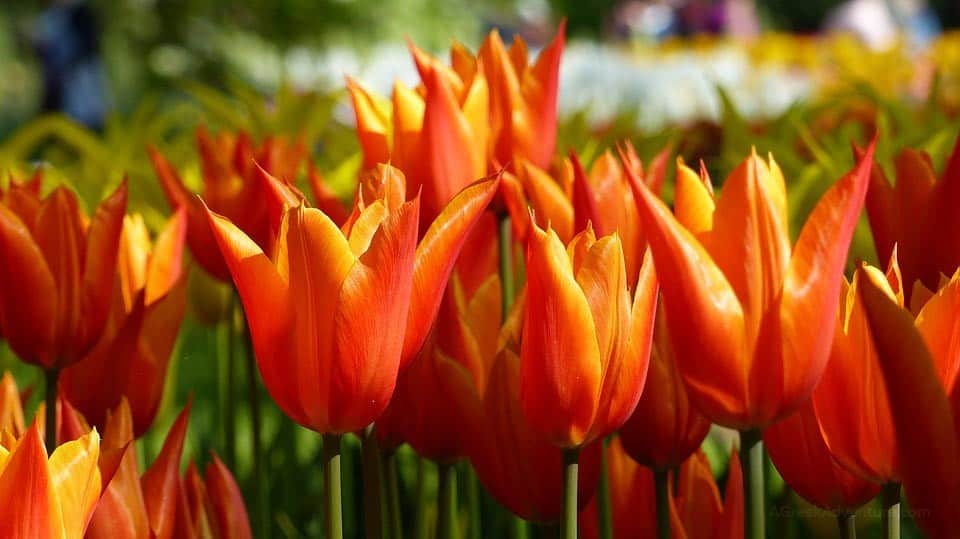 By far, the most striking thing about the Netherlands is its love for flowers.
This Bloemenmarkt market in Amsterdam brings together all stakeholders in the field of flower marketing.
Unlike your ordinary market, this one floats on barges atop the canal that snakes its way through the city.
As you walk around the market, you will behold some impressive blooms of the many flower species available.
These range from geraniums to tulips. It also has some 15 souvenir and gift shops where you can purchase some valuables.
Amsterdam Museum
Reading about the history of Amsterdam via Wikipedia in and of itself is not enough.
For the past to sink deeper into your memory, you have to pay a visit to the Amsterdam Museum.
The museum traces the history of the city. It was once an orphanage but now collects and showcases numerous interactive exhibitions, artifacts, and artworks that trace the history of the town from the beginning of time till now.
Madame Tussaud's Amsterdam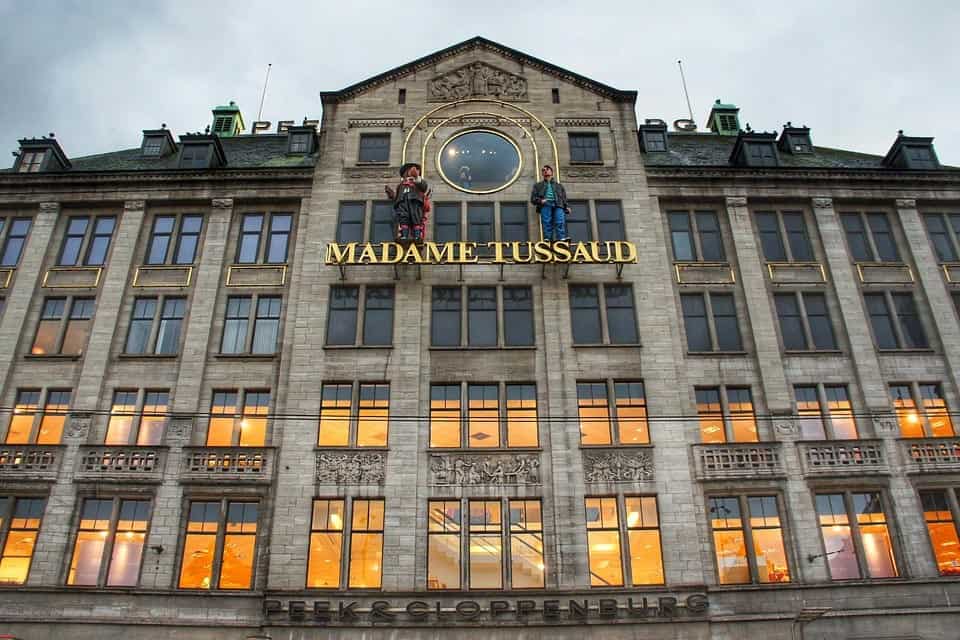 Apart from flowers, the Netherlands is also known to be a hub for the manufacture of wax and allied products.
At this museum, you will learn anything and everything about wax and the nation. You will, for instance, peek a life-size replica famous historical persons made of wax.
Instead of a two-dimensional presentation, you will get as close to knowing about these people as you probably can.
Its strategic location at the heart of the city means easy and unconstrained access to you.
Begijnhof, Amsterdam
As has already been stated, the Netherlands has a pretty and impressive Christian past. This Begijnhof community center is one such facility.
Presently, it serves as two churches.
One of them being English Reformed Church, and the other is the Catholic Houten Huys.
You want to spend some time here to enjoy service to relive Netherlands ' glorious past.
Albert Cuyp Market
That is a busy market that provides an array of offerings for just about any other customer. Here, you will find all manner of fast-moving consumer goods.
These include flowers, foods, clothing, and containers. Given its rich past, you will also learn about the Netherlands ' history.
Its name is no coincidence at all. The name comes from Albert Cuyp, who was a painter in much of the 17th century.
That is in line with the Netherlands ' vibrant art, painting, and crafts past.
The National Maritime Museum
Your last stop should be at the National Maritime Museum.
As the name suggests, it is devoted to matters of maritime history. The facility hosts and displays numerous maritime history exhibits and replica ships.
It stands apart from the other facilities of its kind.
It is interactive in that it allows for two-way communication between you, the visitor, and the artifacts on display.
To enable this, the facility contains and showcases some virtual voyages which replicate the 18th-century merchant ships.
Check accommodation prices for your 2 days in Amsterdam trip via Booking.com. There are over 450 fantastic Amsterdam guided tours. Have a look here.
Ready for your 2 days in Amsterdam?
So, here is the appropriate guidance for a typical two-day visit to the city of Amsterdam. We now challenge you to plan your vacation soonest possible.
Even though you are at liberty to visit the city anytime you wish, the summer is by far the most recommended.
That is due to the favorable weather conditions, which allow for easy access to the various facilities.
Also, read about the 9 Best Zoos in the World and Best Lightweight Luggage For Europe.