Are you going for 2 days in Paris? Popularly known as the 'City of Lights,' Paris is a significant metropolitan area within France and the wider Europe as a whole. You can never afford to overlook it in your visit to mainland Europe.
Given the expensive nature of the city, you want to make the most of your visit to the area. We have lined up for you some itinerary of the most critical and 'must-visit places in a typical two-day visit.
If you have 5 or 7 days for Paris, then read more of our posts from here and here.
France has some fantastic places to visit, especially in South France, the famous Côte d'Azur.
Do read for our trips through Le Mont Saint Michel, Lyon, Eze, Avignon, Saint Tropez, Provence, and Strasbourg.
What To Do in 2 Days in Paris, France
Generally speaking, we do recommend that you visit this city in the summer, which runs from the end of May through to the end of August. It is at that time that the weather is forgiving and the city is also lively with visitors.
Expect to spend quite some money to move around. Paris, being a first-world city, is naturally very expensive. The town is also unfriendly to bikes, and as such, you will mostly find yourself hiring taxis.
2 Days in Paris, France: Day 1
On your first day of the trip, we do recommend that you visit the most popular and globally renowned landmarks. Luckily, most of these landmarks are within proximity to one another.
As such, you will not have to walk longer to be able to access them. This limits inconvenience and significantly reduced the costs of transportation. Here are some of the places to start with:
Louvre Museum at the Right Bank of the Seine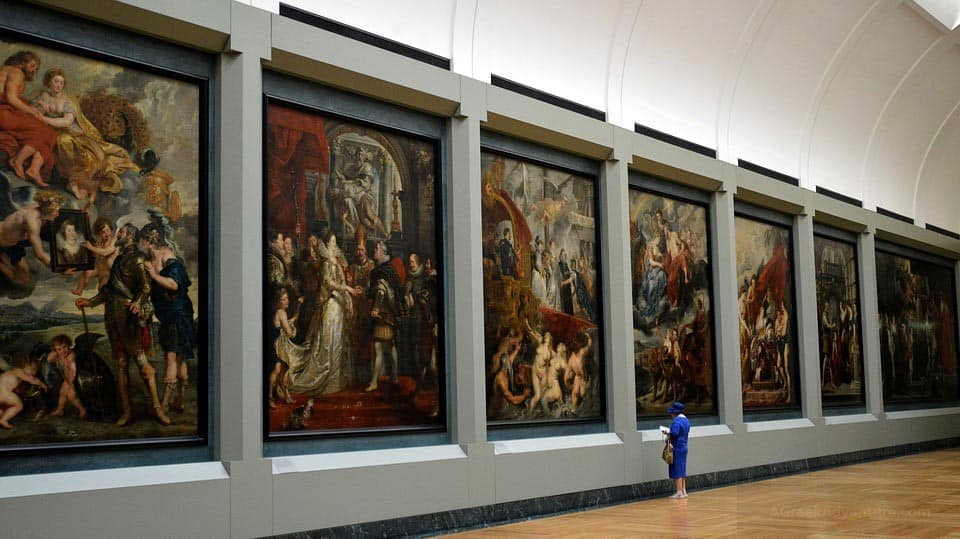 Louvre Museum is yet another well-known Paris building structure and facility. It is also a landmark art museum that has a vast collection of artwork of all kinds. The facility once served as a historic palace.
It houses substantial art collections, mostly from the Roman sculptures to da Vinci's "Mona Lisa." Its strategic and central location means limited hassles to access and a fairer degree of convenience as well.
Notre-Dame Cathedral of Paris
Cathédrale Notre-Dame de Paris is an iconic Gothic church located at the heart of Paris. It traces its origins way back to the 13th-century and has some flying buttresses and gargoyles.
The cathedral has played some significant roles in the spiritual and political life of France.
You need not necessarily be a Catholic or a Christian, for that matter, to be able to make some good out of this building.
Its breathtaking appearance, coupled with beautiful architecture, is both great for sightseeing and photography.
(Note: In April 2019, Notre-Dame, was primarily damaged by fire. You need to check if you can visit in your 2 days in Paris travel).
Arc de Triomphe at the Champs-Élysées
France was, at one time, a 'strong man' in the affairs and history of Europe. During the Napoleonic era (1799-1815), it dominated Europe militarily, politically, and diplomatically.
No other structure reminisces these accomplishments better than this Arc de Triomphe.
This iconic triumphal arch and a national monument commemorate Napoleon's victories.
It also has an observation deck for you to get to and gaze the breathtaking beauty of Paris metropolis. Arm yourself with a camera to capture these and many more images.
Eiffel Tower at Champ de Mars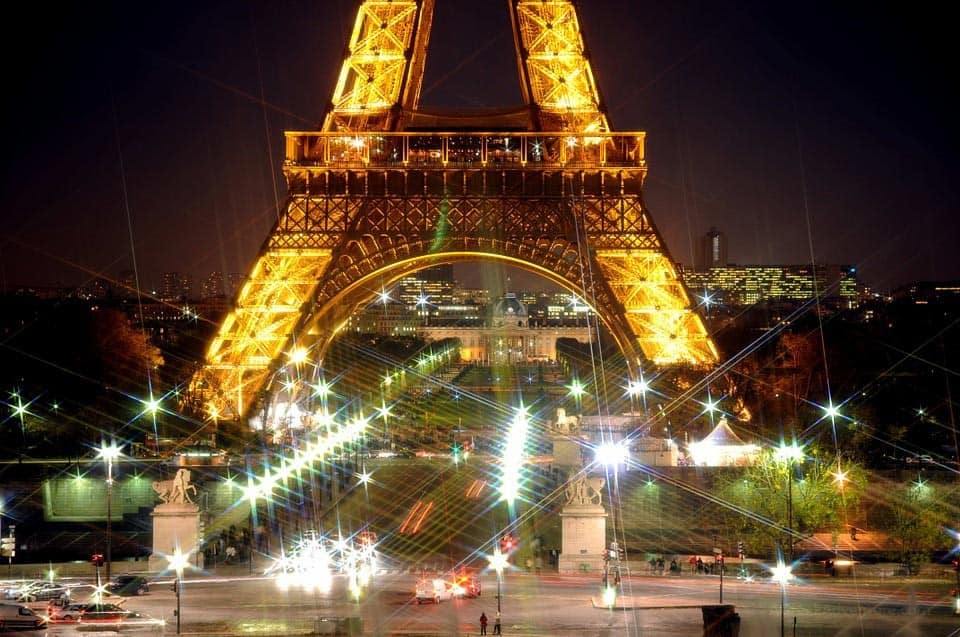 The Eiffel Tower should top the list of your tourism destinations. It is a world-renown tower in Paris, France.
The landmark measured 324 mt high in the 19th-century tower. It contains steps and elevators which lead you to some observation decks high up.
Other than photography and sightseeing, your visit here may and should indeed entail climbing the elevators to capture some panorama of the Paris skyline.
Book ahead; lines are long.
Champs-Élysées
You cannot visit Paris and leave without eating or buying anything.
Perhaps no other shopping district grants you the opportunities to do these better than this Champs-Élysées. It is an iconic site of landmarks, dining, and shops.
As you walk through these streets, you will come across some excellent restaurants, shops, and other great dining facilities.
Food and merchandise cost a lot here in Paris. Be prepared to dig deeper into your pocket to be able to afford them.
Sacré-Cœur at Barre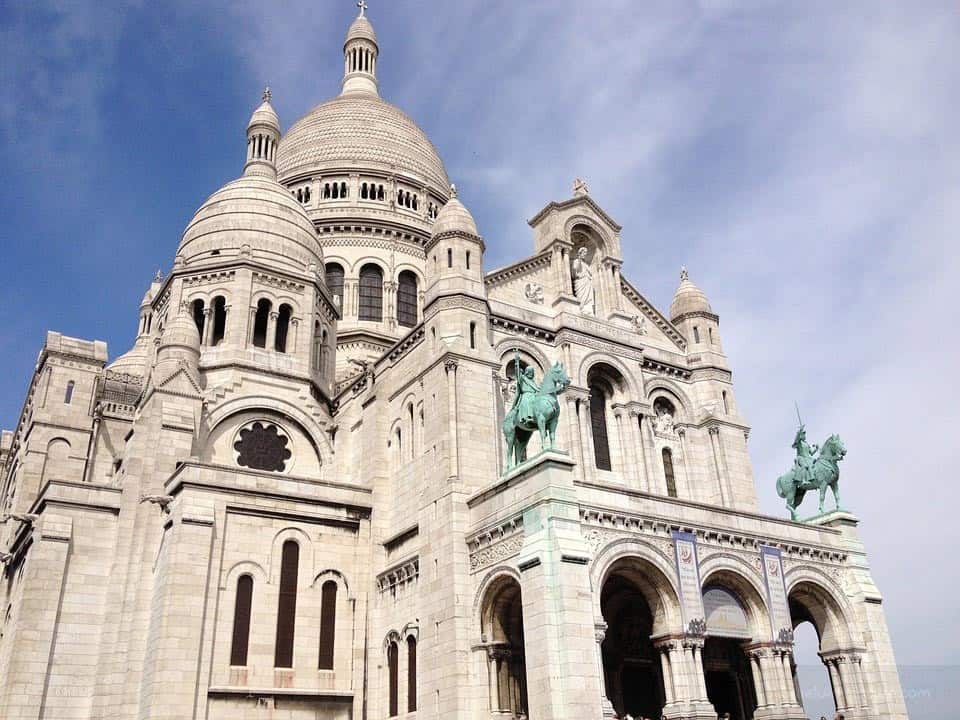 France and indeed much of Western Europe played a vital role in the proselytization of Christianity.
This Sacré-Cœur is yet another silent reminder of Europe's great Christian past. It is a landmark hilltop white basilica.
Apart from the core role of serving as a place of worship, the facility in and of itself is also breathtaking to behold.
It does have some interior mosaics, stained-glass windows, and a crypt, all of which are great for photography and sightseeing.
You can book a Sacré-Coeur and Montmartre Tour.
Palace of Versailles at Yvelines of Île-de-France
As part of your study of the glorious past of France, you want to spend some time here at the Palace of Versailles.
This structure served as the official residence of King Louis XIV. It is gilded and adorned with magnificent gardens.
Access to the facility is restricted to those who hail from outside the European Union.
If you do happen to gain access, you will be taken through some guided tours of its gilded apartments, chandeliered Hall of Mirrors, and fountain show.
Book the palace tickets early.
Musée d'Orsay on the Left Bank of the Seine
Are you a lover of art? Well, you have this Musée d'Orsay museum for your visit.
The museum contains a collection of several masterpieces of 19th- & 20th-century art—these including photography, furniture, sculptures, and paintings.
Entry is free to children who are citizens. Others can be charged up to €14.
Though vast, the benefits you stand to accrue far outweigh this small investment. Do purpose to spare a bit of your time and spend it here.
Book your entry for this 2 days in Paris trip
Montmartre in Paris's 18th arrondissement
Montmartre is a large hill which is located right at the heart of Paris.
At the slope area basilica, vineyard, and a museum dedicated to the celebrated Dutch painter, Vincent van Gogh. A stay here lets you hit three birds with one stone.
You get to access the basilica, take some tour of the vineyard and even visit the museum for a deeper understanding of the life and times of the Dutch painter. It is also a place to detach and relax.
Luxembourg Gardens in the 6th arrondissement of Paris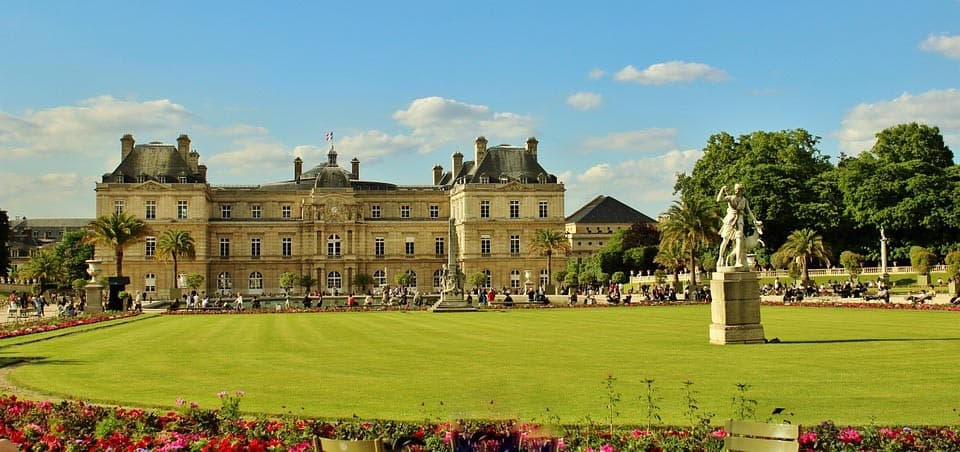 Your final venue on your first day of the tour should be these Luxembourg Gardens.
It is a park that has a couple of manicured lawns and statues.
The trees provide the shade, whereas the breeze from the winding Seine River cools the atmosphere for your lively stay.
This is a place to detach and relax from the congested lifestyles of the rest of the city.
Being breathtaking also provides you some great photography opportunities. What's more? You will also get to socialize with others from around the world!
2 Days in Paris, France: Day 2
Having exhausted the most crucial landmarks and places of interest in your first leg of the tour, it is now to go deeper into those other facilities which are located farther afield.
These places are located far apart and will hence require longer commute time and transport expenses.
Taxis are the best means to move around. They are flexible enough to accord you the convenience you require. Be prepared though to spend a lot as transport costs are too high.
Tuileries Garden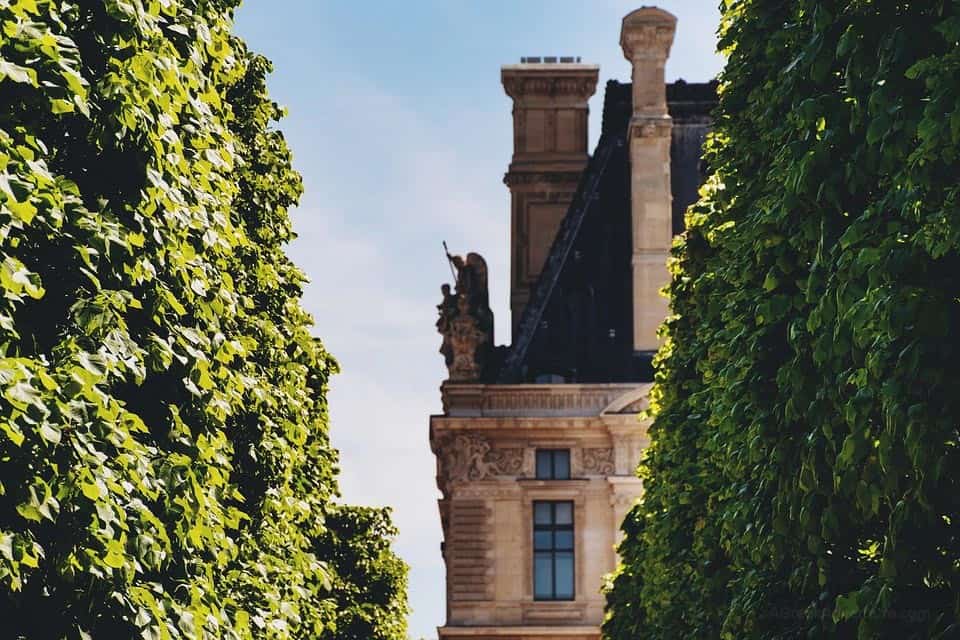 This garden is an expansive, 17th-century formal garden in Paris. It is dotted with a couple of statues, such as the 18 bronzes by Maillol.
The garden is public, meaning that you are not charged any amount to access it.
This is an excellent place to retreat to as you prepare to venture out to your visit. The ambiance is serene and breathtaking. You will get to unwind and even make friends with other like-minded persons of your kind in the area.
Moulin Rouge
Are you a lover of nightlife? Well, this Moulin Rouge is an excellent place to retire to at the end of your visit to the city. It is a Cabaret in Paris, France.
Inside the facility are some dinner, dancers, and Belle Epoque décor.
The dancers adorn themselves in elaborate costumes, which add some life to the air. You will get to have some fun after a long and hectic day running your errands.
Disneyland Paris
If you choose to travel with your junior, you must divert and spend a bit of your time here. This is a theme park in Marne-la-Vallée, France.
It comes in the form of an iconic amusement park that offers some themed rides.
Other than that, it also provides some family-friendly shows and costumed characters, as well as a dozen hotels.
It is located some 32 km away from downtown Paris and is hence not so convenient to access.
The Centre Pompidou in the Beaubourg area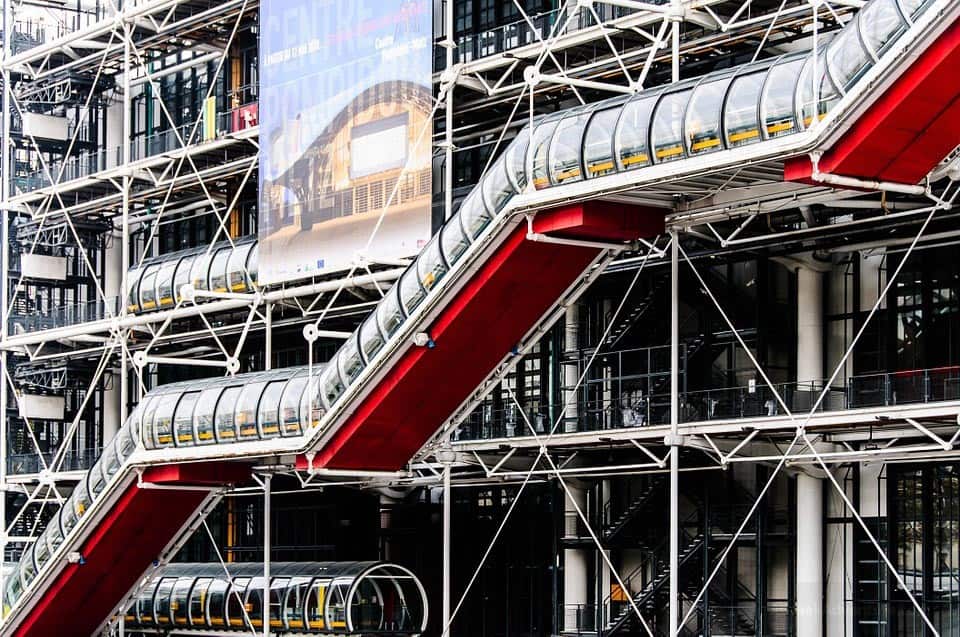 Paris has in store for anyone an opportunity to quench his literary and musical thirst.
This Avant-garde multicultural complex serves that particular role just fine. It houses a music center, library, and a modern art museum.
Being a one-stop-shop facility, you will get to enjoy all your interests and issues 'under one roof.' For this reason, you will spend less of your time and money yet gain so much more in return.
Place de la Concorde
France did interact with the mighty Egyptian Empire for quite some time.
In the course of this, they did amass some artifacts and devote some relics to commemorate the now fallen empire. This Plaza in Paris, France, is a venue dedicated to those issues.
In the 18th-century, the plaza is an Egyptian obelisk, a principal public square, a number of the scene of executions, fountain decorations, and statues of Egyptian Pharaohs.
Le Marais in the 4th arrondissement, aka SoMa (South Marais)
Do you cherish matters fashion and dressing? Purpose of spending some of your time here at the Le Marais.
It is a segment of Paris that is devoted to hip boutiques and also contains gay bars, galleries, and a Jewish quarter.
French boutique and designer attire are ordinarily expensive. Be prepared yet again to spend a lot of your cash. The quality and the prestige are nevertheless impeccable, a fact that guarantees your long-term value for your money.
Sainte-Chapelle on the Île de la Cité in the River Seine
As has already been noted, France and indeed much of Europe played a crucial role in promoting Christianity.
This chapel in Paris, France, is yet another silent reminder of this glorious past. It is a gothic chapel that has stained-glass windows.
Its interior contains some ornate, 13th-century relics and notable stained-glass windows of the various biblical scenes.
It is an excellent place to walk around and gaze at the beauty over and above, taking some photographs.
Les Invalides in the 7th arrondissement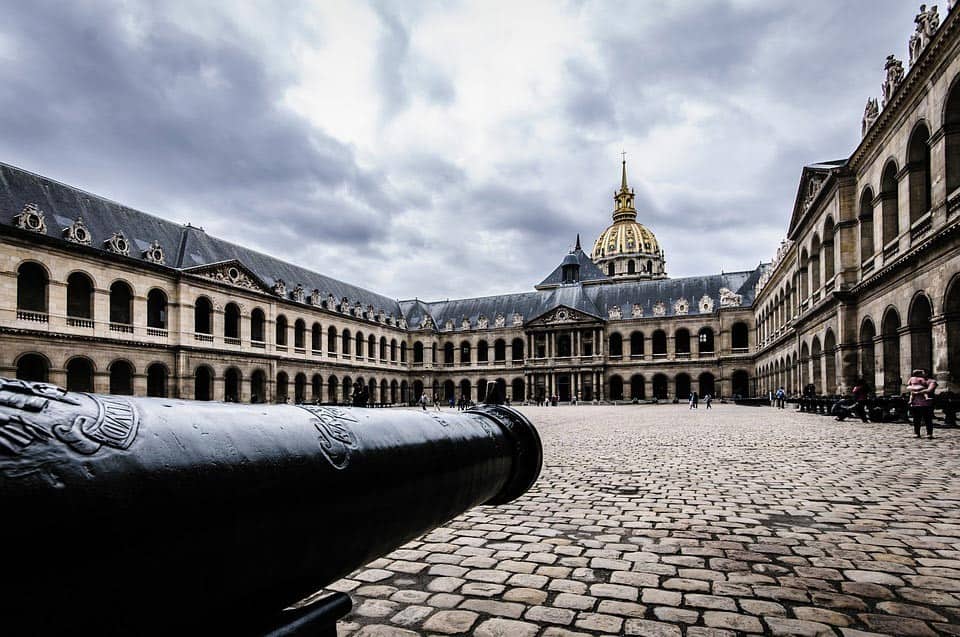 Apart from the Arc de Triomphe, this Les Invalides is yet another facility that is dedicated to the past military successes of France.
It is a building complex in Paris, France, which serves as an army museum and the remains of the interred war heroes.
The complex also contains a church and the tomb of Napoleon Bonaparte. You have to visit the facility if you are a lover of history or matter past events.
Book for the Napoleon Tomb for your 2 days in Paris trip.
Latin Quarter is an area in the 5th and the 6th arrondissements
Just in case you happen to be a student, you have to visit this Latin Quarter. It is home to the reputable Sorbonne University and is lined with numerous cafes and bookshops.
A visit here will let you mingle with several scholars from all walks of life.
While here, do take some time to visit the Jardin des Plantes botanical gardens, the stately Panthéon building, and the National Museum of Natural History.
You will get to see the remains of notable persons like Voltaire and Marie Curie.
Catacombs of Paris
One last essential yet oft-overlooked place of interest is the Catacombs of Paris. This is a complex of cemeteries and tunnels which houses a whopping 6 million skeletons.
The skeletons were dug and relocated from the various cemeteries which exist in and around the city of Paris.
The interior of the catacombs is sufficiently illuminated to enhance your visibility. The scenes do appear scary. You are advised to stay away from here if your heart is not 'made of steel.
Where to Stay for 2 Days in Paris?
Here is a selection of hotels for your itinerary.
Marais: Pavillon de la Reine, Hotel Emile Paris, Hotel du Petit Moulin, Hotel Jules & Jim, Hotel Les Bains
Saint Germain: Relais Christine, L'Hotel, Hotel Bel-Ami, Hotel Baume, La Villa Madame
South Pigalle: Maison Souquet, Le Grand Pigalle, Le Grey Hotel, La Villa Royale
Latin Quarter: Les Dames du Pantheon, Hotel Le Petit, Parc Saint Severin Hotel, Melia Paris, Hotel La Lanterne
7th arrondissement: Le Cinq Codet, Hotel le Bellechasse, Hotel Montalembert, Hotel Thoumieux, Hotel Pont Royal
Having now known that Paris is a beautiful and breathtaking destination for any would-be visitor, why not purpose in your heart to visit it at least once in a lifetime?
Accessing the city is pretty simple and convenient from just about any other location in the world.
If you can't be there for more, the book only two days in Paris or a long weekend, you won't regret it.
The bustling Charles de Gaulle International Airport provides the convenience necessary for smooth entry and exit into and out of the city. When should we expect you here? Let us know in the comment section!