Perhaps one of the most historical places in South France, Avignon was well known to be the residence of seven successive popes. The "Keys" symbol (though changed) is everywhere here. There are lots of things to do in Avignon in just one day.
Things to do in Avignon, France
The city of Avignon is well known for the castle of Avignon, named Palais Des Papes (in english: Palace of Popes). Avignon is also a Unesco World Heritage site (specifically the historical centre of Avignon).
It was quite a drive from Nice (where our base was) but the time spent there left us with beautiful memories, while reading for the history behind this place.
The castle of Avignon
One of the major things to do in Avignon is to visit the castle of Avignon. It is not just another castle.
Enjoy the photos from the castle and the square.
The castle is enormous but not with lots of artifacts to see. Mostly big and empty rooms, though the ceilings are of some interest since they have the seals of different popes that stayed there.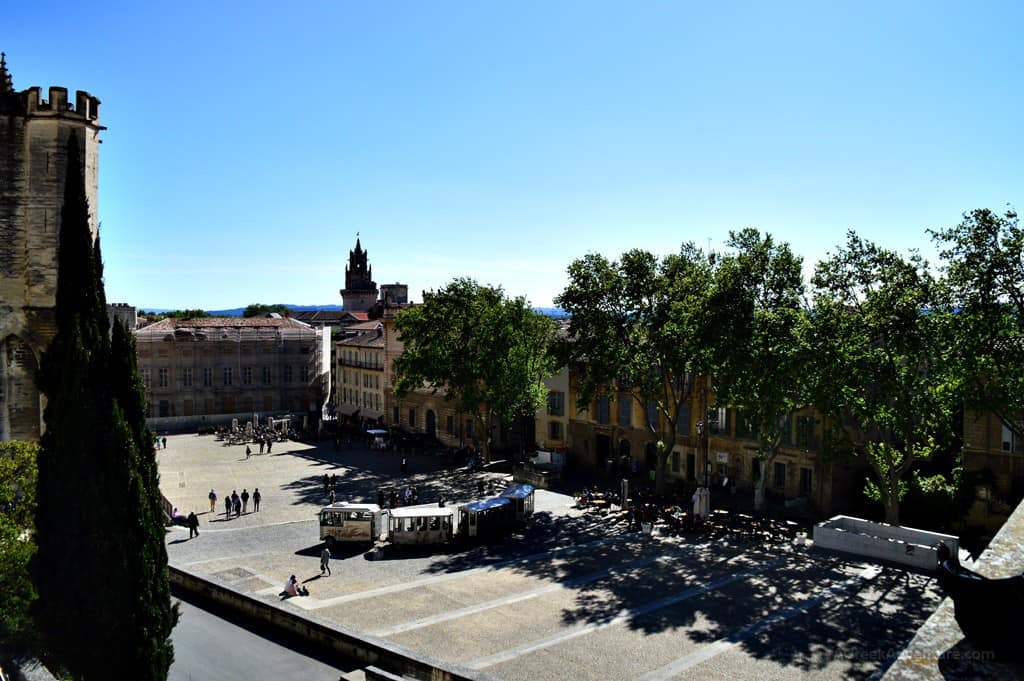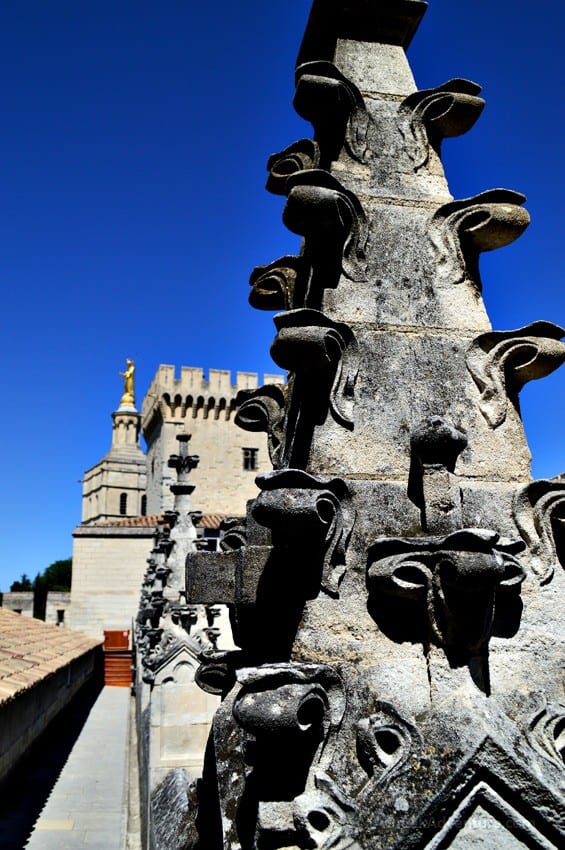 This little train can take you everywhere in the historical area but we preferred to walk through all.



This room below was one of the oldest ones of the castle. In each corner a marble made chest existed and it was part of the many crypts were treasures were kept. To go there you passed first from the actual Treasury, which was also a very huge (empty though) room.

Here is the church of Saint-Pierre. The doors are made by solid walnut and are 4 metres high. The pier that separates the two doors has a sculpted canopy under which stands a lovely virgin with a child. This creation is attributed to Jean Péru.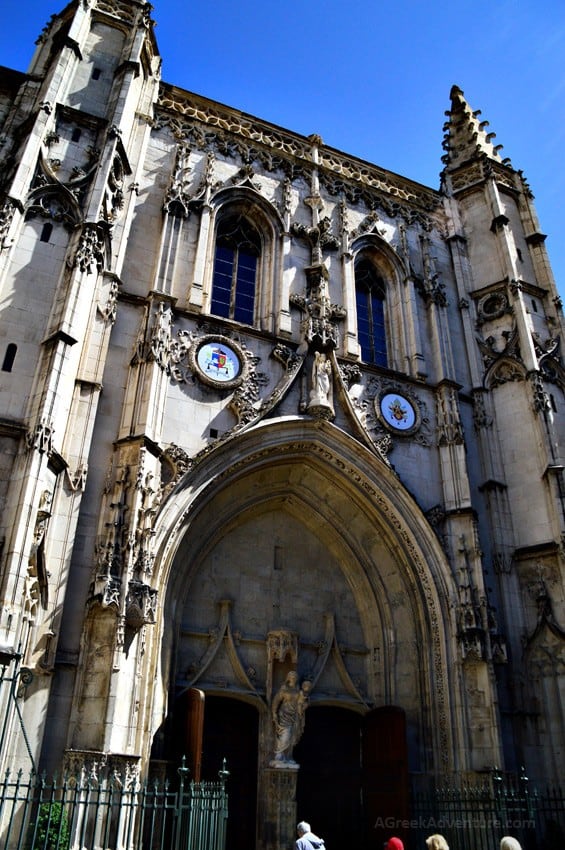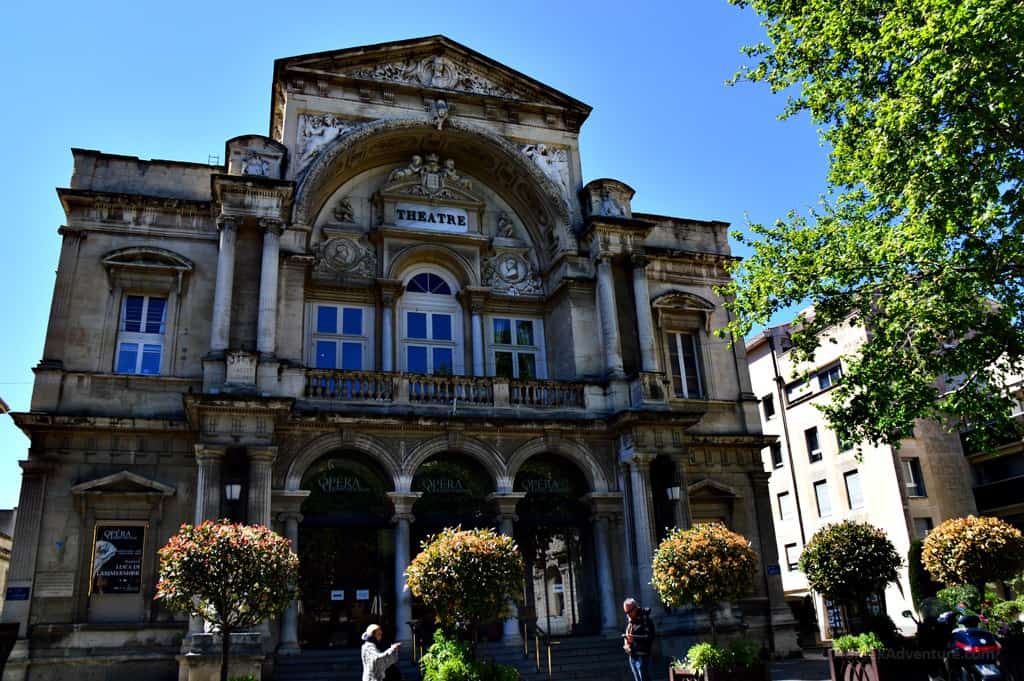 Walking inside the city is characterized by quietness and admiration of the architecture. A few souvenir shops exist here and there, with a preference at selling lavender.

The bridge of Avignon
For sure you have heard the famous song "Sur le Pont d' Avignon"… One cannot visit this city and not to pay a visit to that bridge, humming the well known merry song:
Sur le Pont d'Avignon
On y danse, On y danse
Sur le Pont d'Avignon
On y danse tous en rond
Translation:
On the bridge of Avignon
We all dance there, we all dance there
On the bridge of Avignon
We all dance there in a ring
The actual song is larger than this verse and you can read all about it here, but if you did a bit of French in school then perhaps you remember that part only.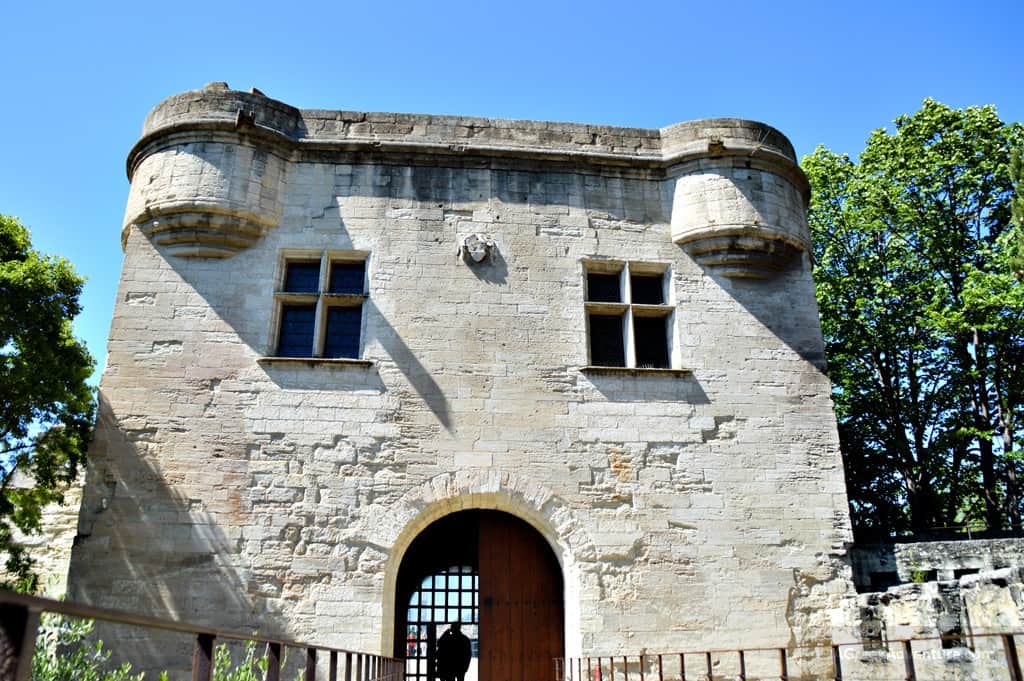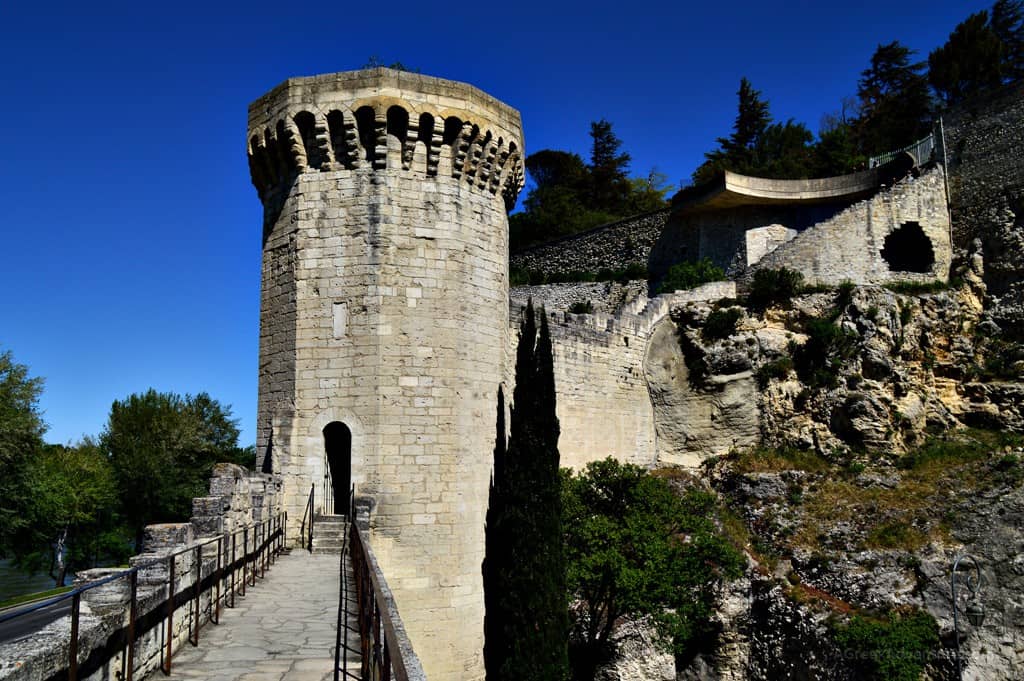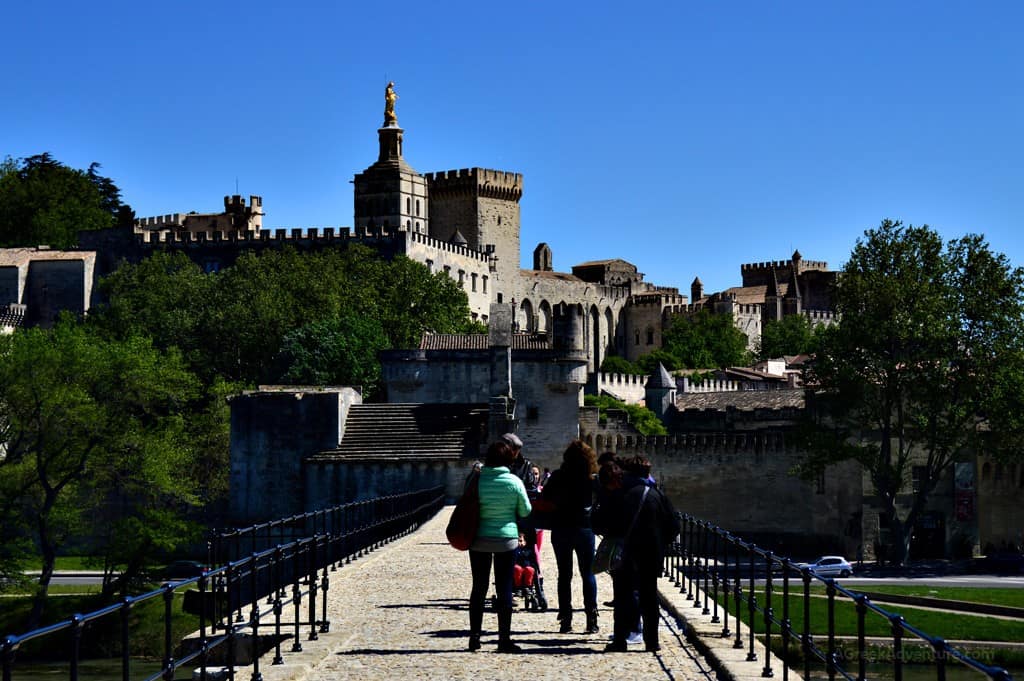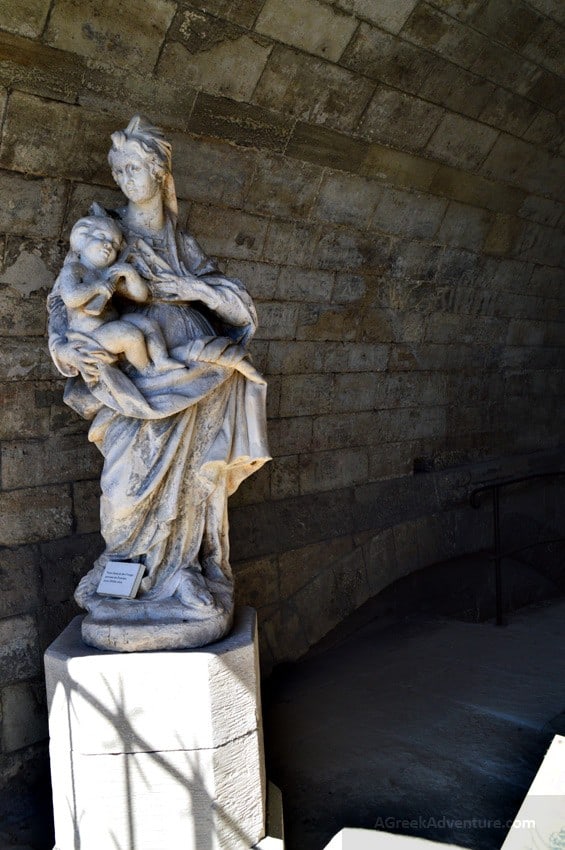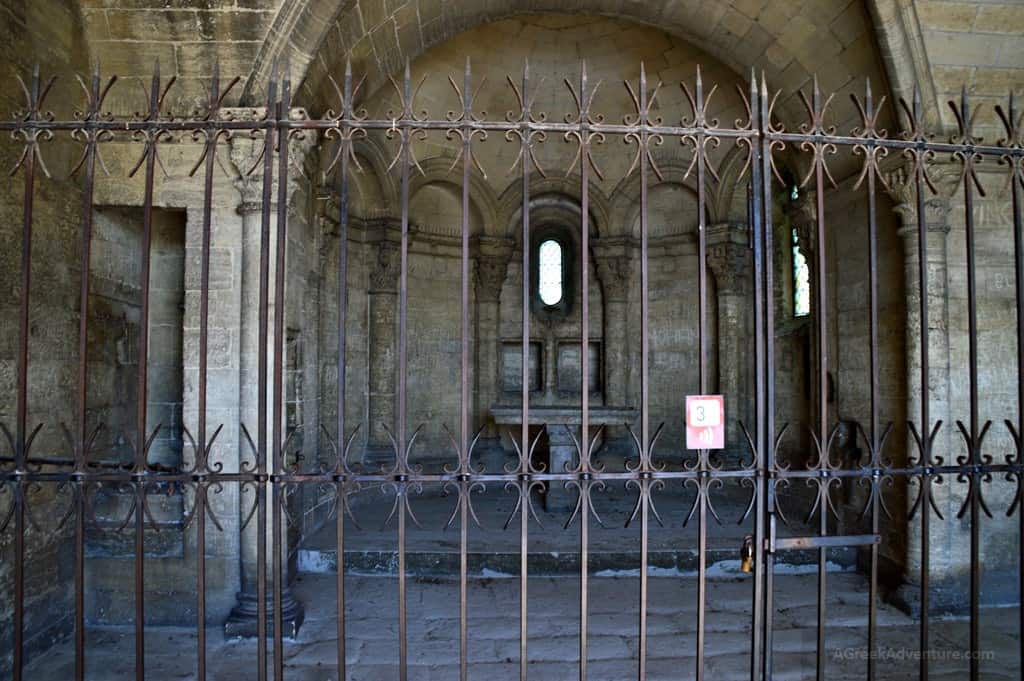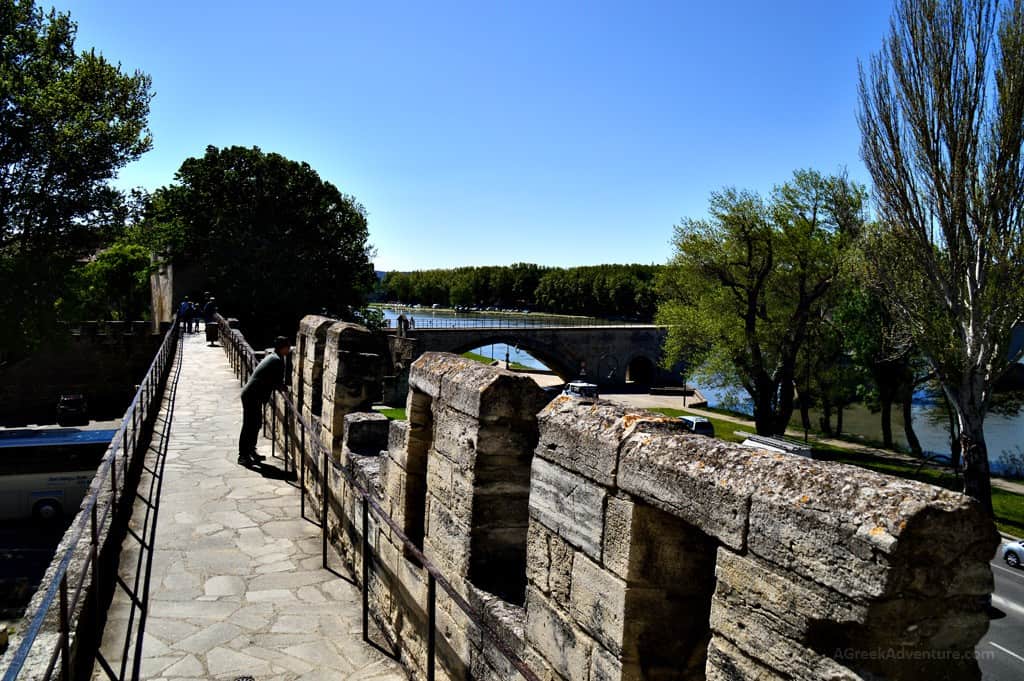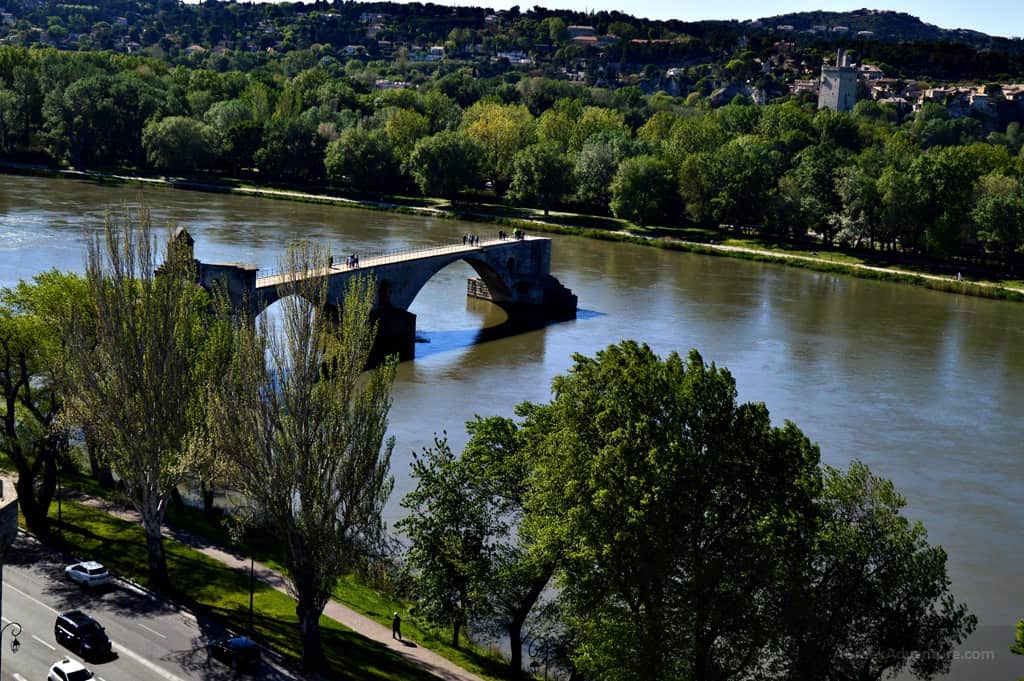 We had to rest at some point, before driving back. We enjoyed a simple pizza and a salad, along with the sun (yet along with some cool breeze).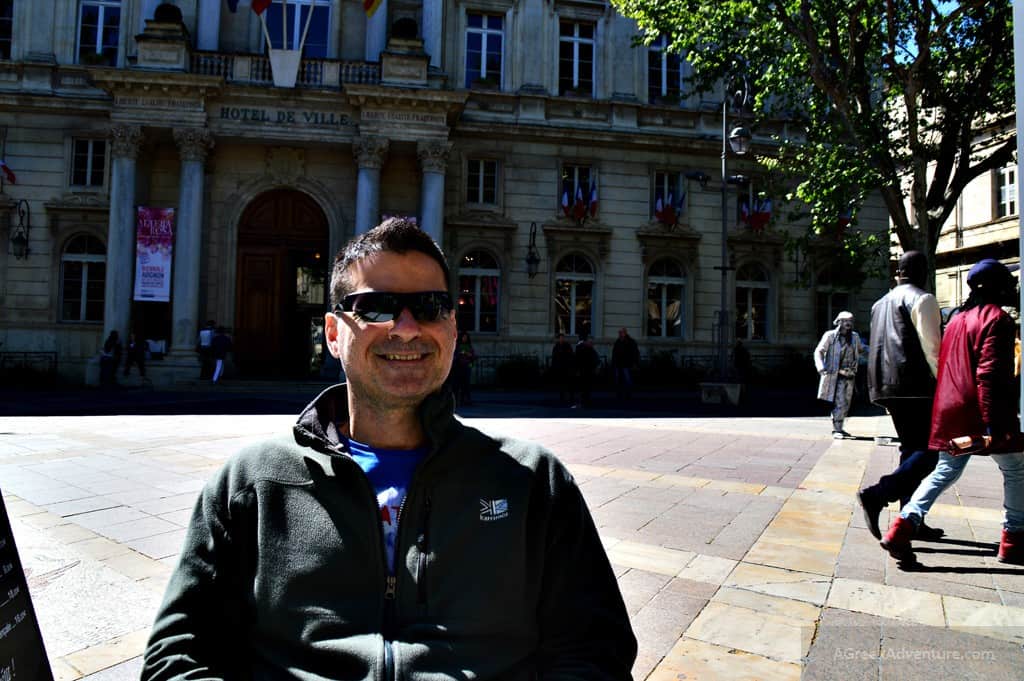 Four hours later we were back to our base, Nice.
Our day trip and things to do in Avignon ended. We really liked learning about the history of this place, as it played an important role in the overall history of France.
Don't forget to read about Eze too and stand by for more South France cities. Apart from Avignon we also went to Cannes, Saint Paul and Saint Tropez too.