We visited Eze castle in France and the village, through our tour in South France (we visited Nice, Cannes, Saint Tropez, Saint Paul, Avignon).
Eze Castle is just a 40 minutes ride by public bus from Nice France. The ride is very beautiful as it passes through small settlements and you have the chance to admire that part of France, bathed in the glorious sun.
This is what you see as you get closer.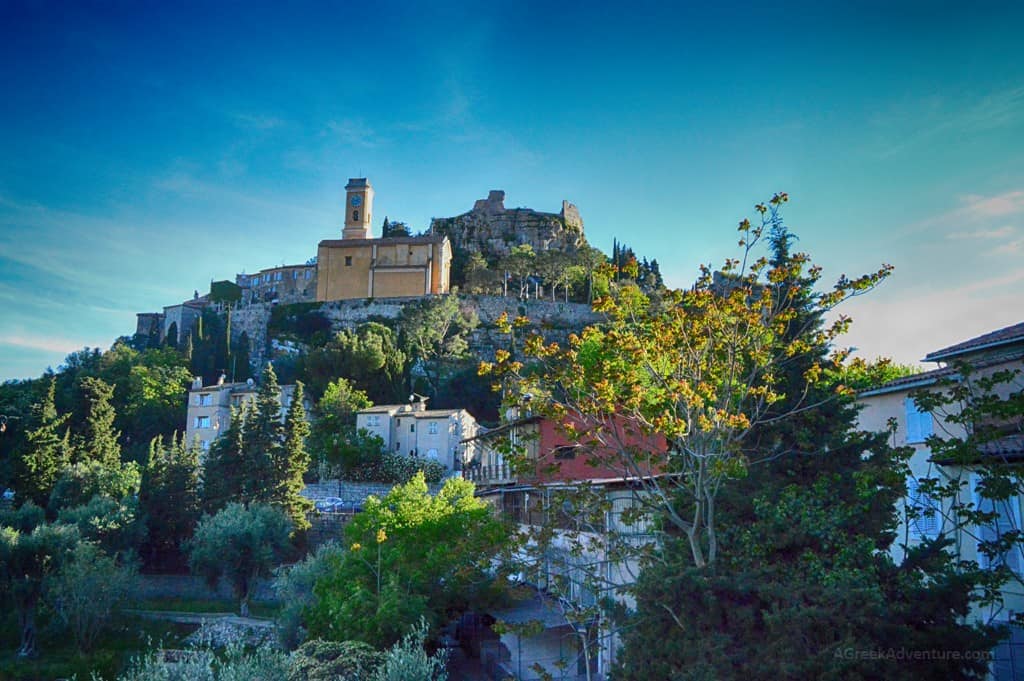 The whole Eze castle (not the village) consists of 2 things.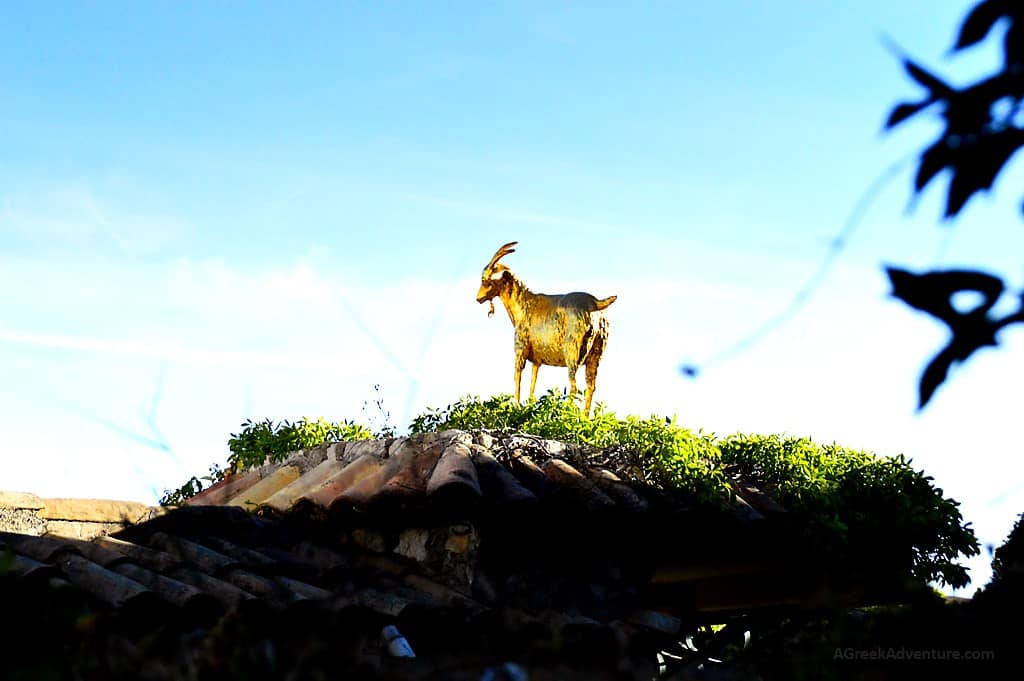 First, by 80% the La Chevre D'Or hotel (in English: Golden Goat Hotel), plus small art galleries and some restaurants.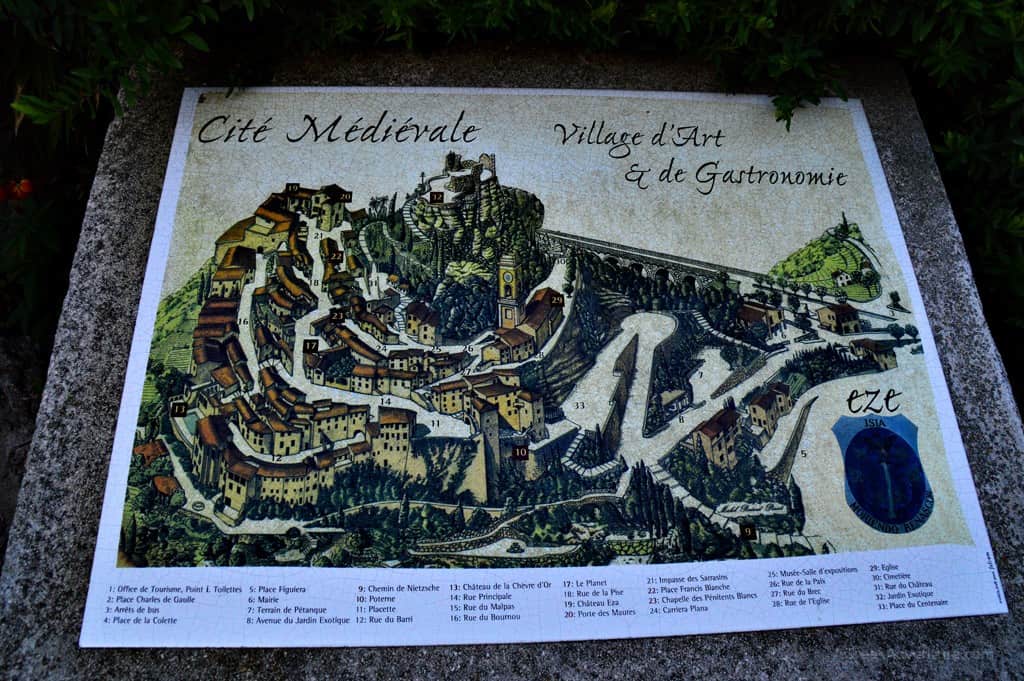 Going there is a great way to spend a couple of hours (plus transportation) on seeing the Eze castle city and the view of the surrounding area.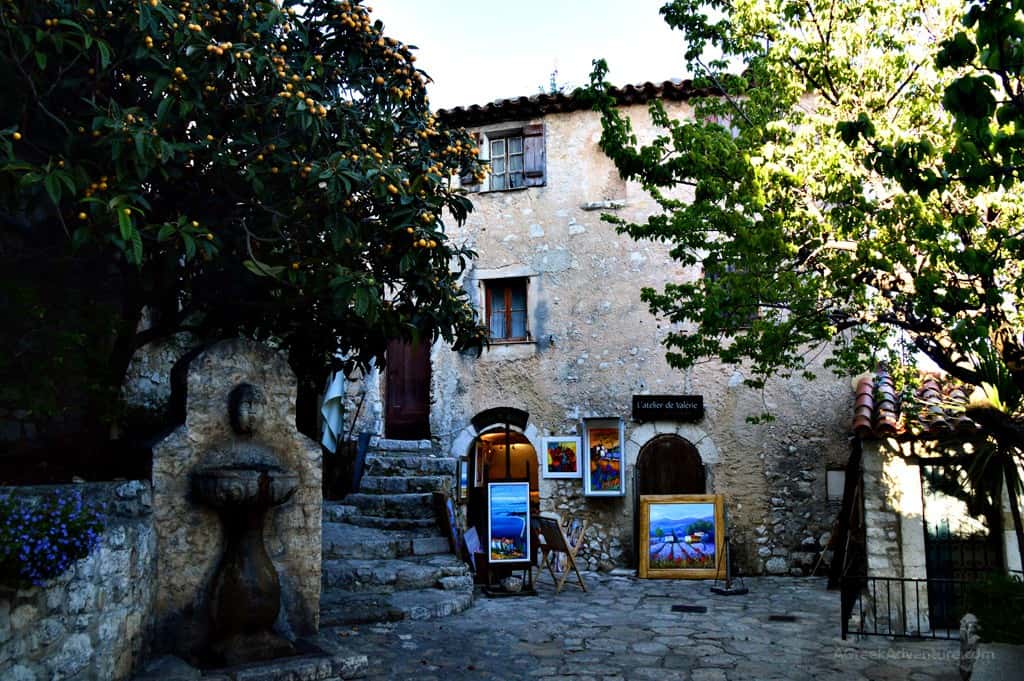 The same bus that takes you there lands in Monaco.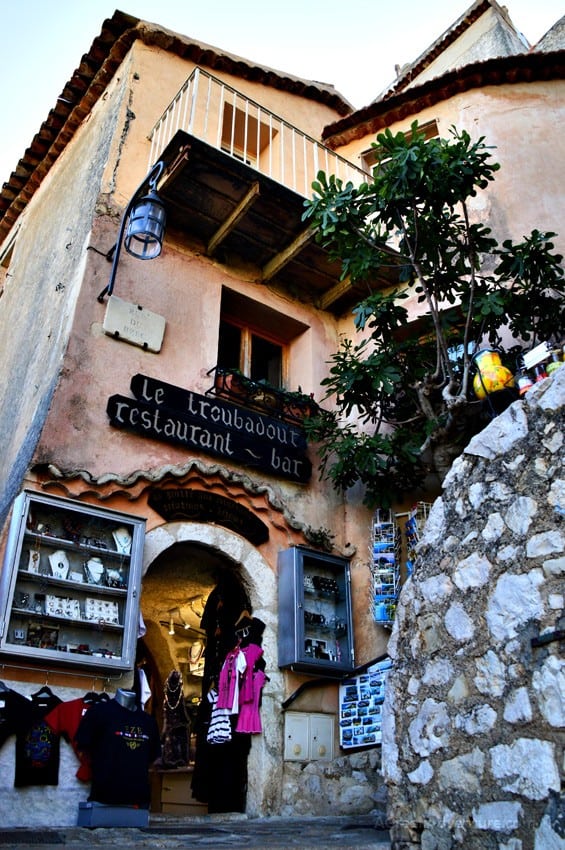 Entrance is free to the Eze castle city, and there is just a fee of 6 euro to visit the Gardens.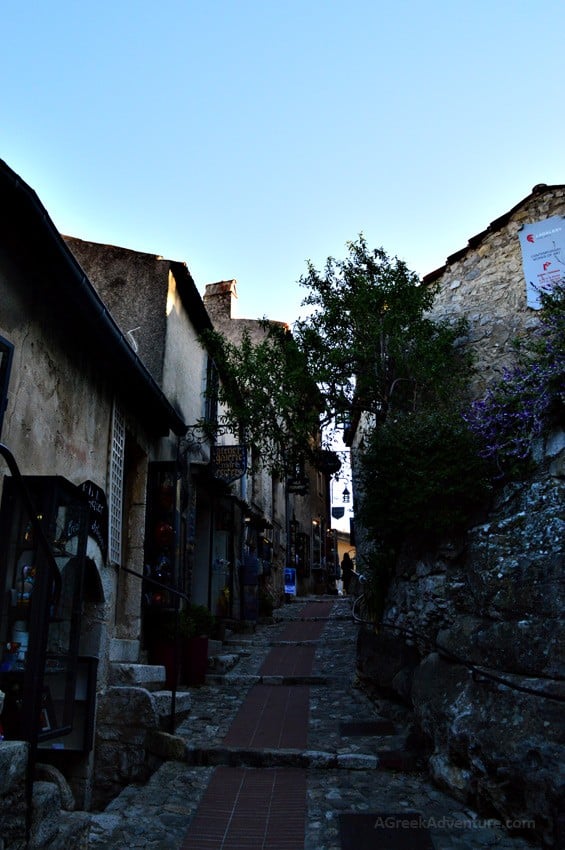 The yellow color of this church was astonishing when bathed in afternoon sun.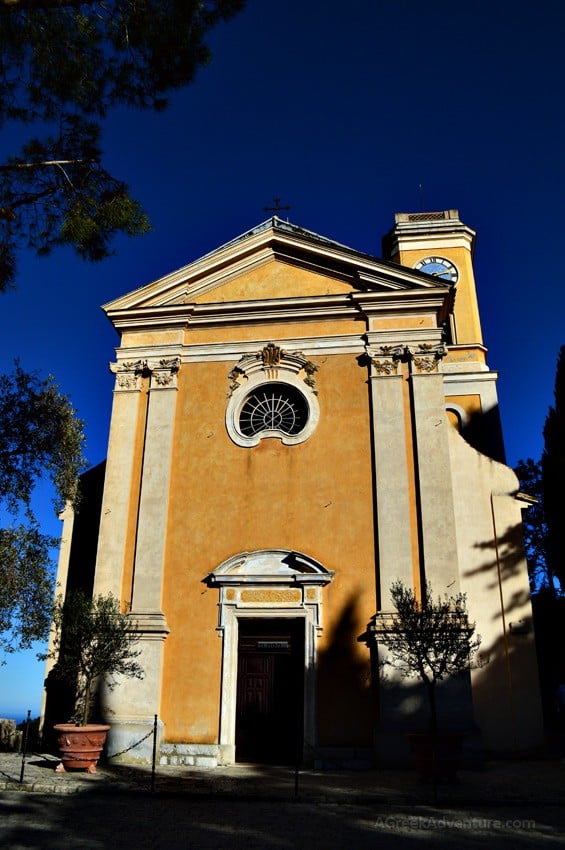 To take the following photo, we walked through the cemetery of Eze Castle village and got the camera through a wired fence.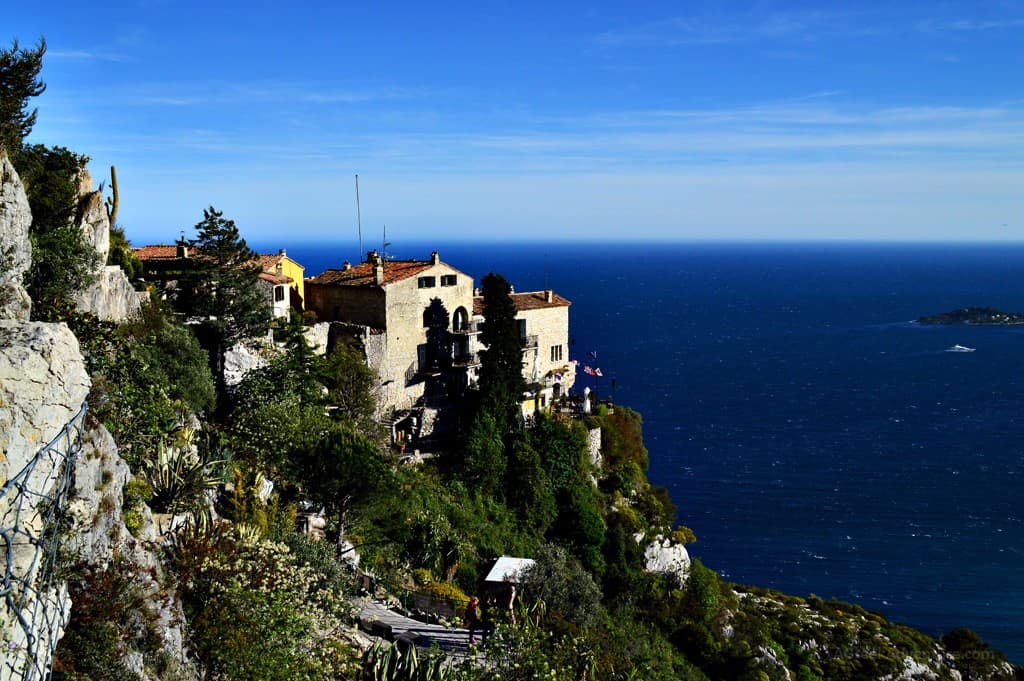 Some beautiful yards had benches and provided a nice resting and contemplating opportunity. Here is a statue representing the feminine.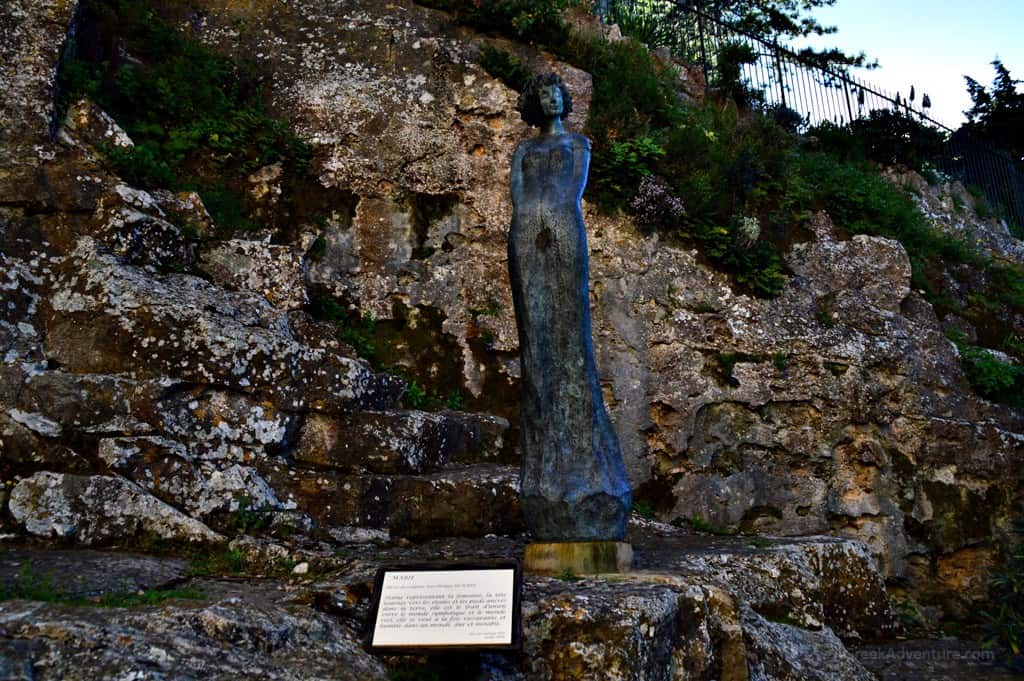 Walking through the streets of the castle.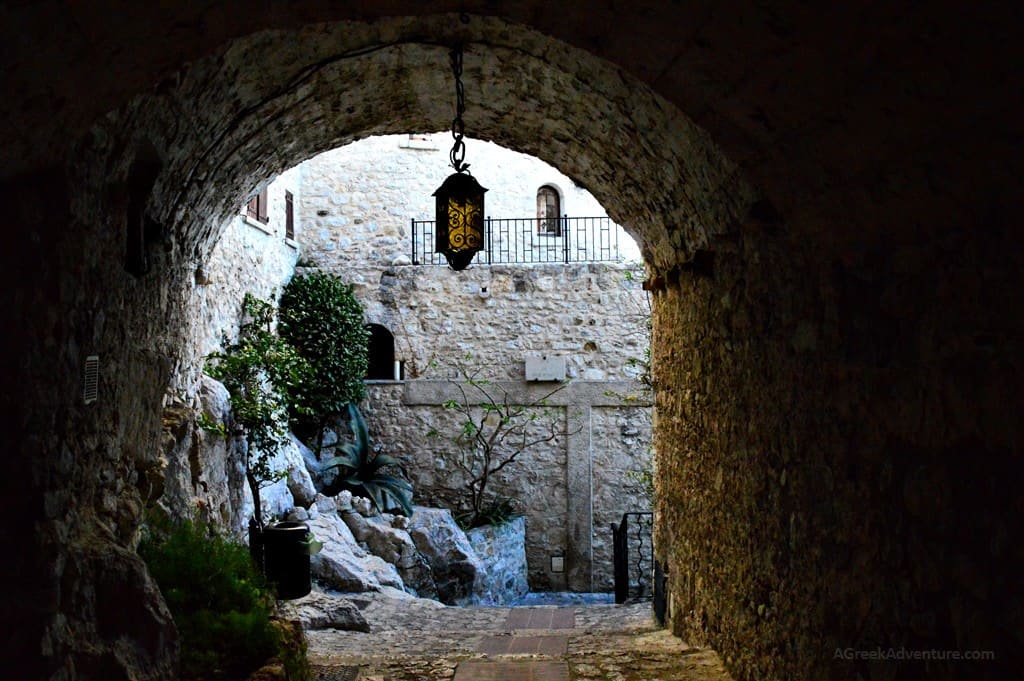 Leaving the Eze castle we went to visit the famous Parfumerie Fragonard.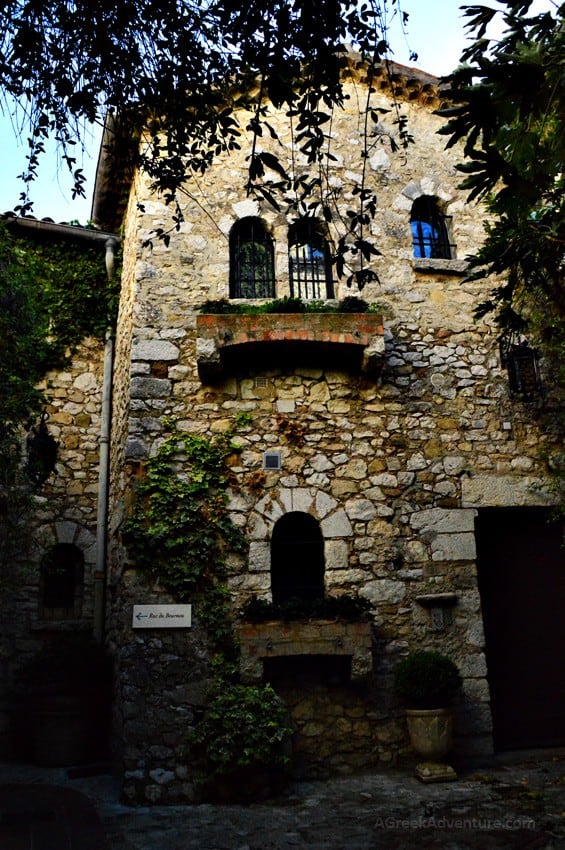 They have an Open Doors program where you can visit and see the production of perfumes. Yet, we were so dazzled walking around in Eze village that time passed and we didn't manage to visit it.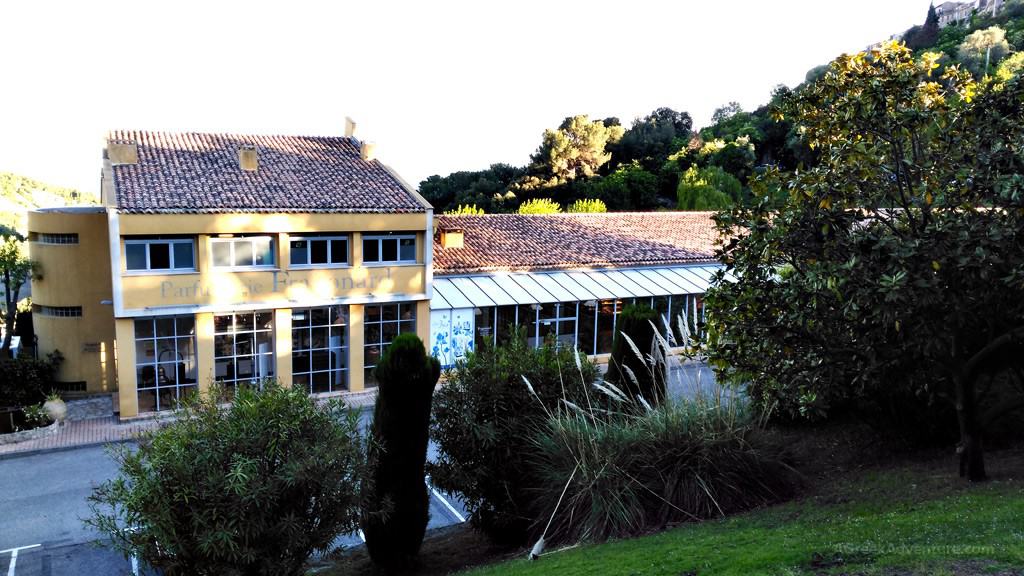 It was time to say goodbye to Eze castle, France, and the village, catch the last bus (they stop in the late afternoon), and return to Nice.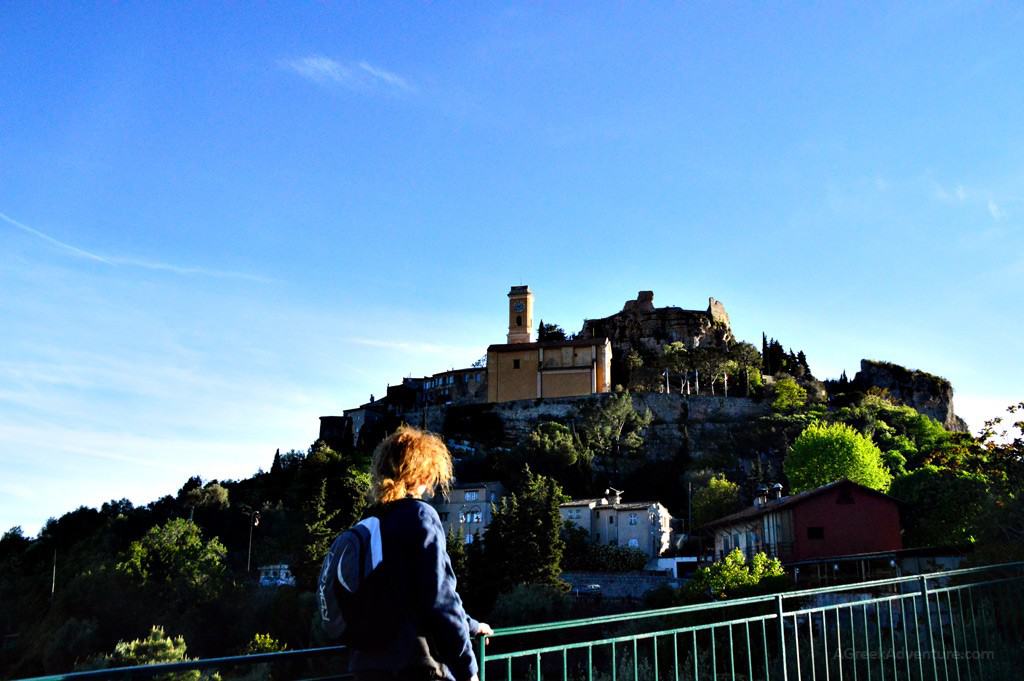 Eze Castle and village was a nice break for us since we did lots of walking in the much larger French Riviera cities. So please stand by for more posts or, better, subscribe to our newsletter!