If you plan for Germany, you can spend a weekend in Berlin. The strategic location of Berlin at the 'heart of Europe' assures any would-be visitor some smooth convenience in the course of travels. This fact, combined with the rich heritage of Germany, makes a visit to the city worthwhile.
Our post here dares to offer guidance to a typical two-day visit. Read on to find out more about how to prepare and where to visit.
Berlin is a pretty large city both in terms of population and landmass. You will find it quite inconvenient to move from one location to another. The city does have a robust transportation system.
Luckily, it does have some lovely lanes for biking.
For this reason, you must think "outside the box" while planning a visit. If you have more days in Berlin (i.e., 3), read this post with more ideas for things to do in Berlin.
Two additional destinations in Germany that are of great interest are Heidelberg and Munich.
Are you looking for where to stay for your weekend in Berlin? Check prices here. Always get travel insurance!
Heads up! Here is a list of guided tours ideas for your weekend in Berlin:
Weekend in Berlin: Day 1
Like in many other cities, your first visit day must be in the central business district. To give you a head start need to familiarize yourself with the entire city.
It is also to acquaint you with the various ethics, signs, and rules governing transportation matters in the more extensive Berlin metropolis. These are the must-visit areas on your first day of the tour:
Reichstag Building
The Reichstag Building is the seat of Germany's political power. It is a tower that features a historic Norman Foster glass dome.
At its zenith is an observation deck that accords a 360° view of the city below. Access to its interior is severely limited to non-EU nationals.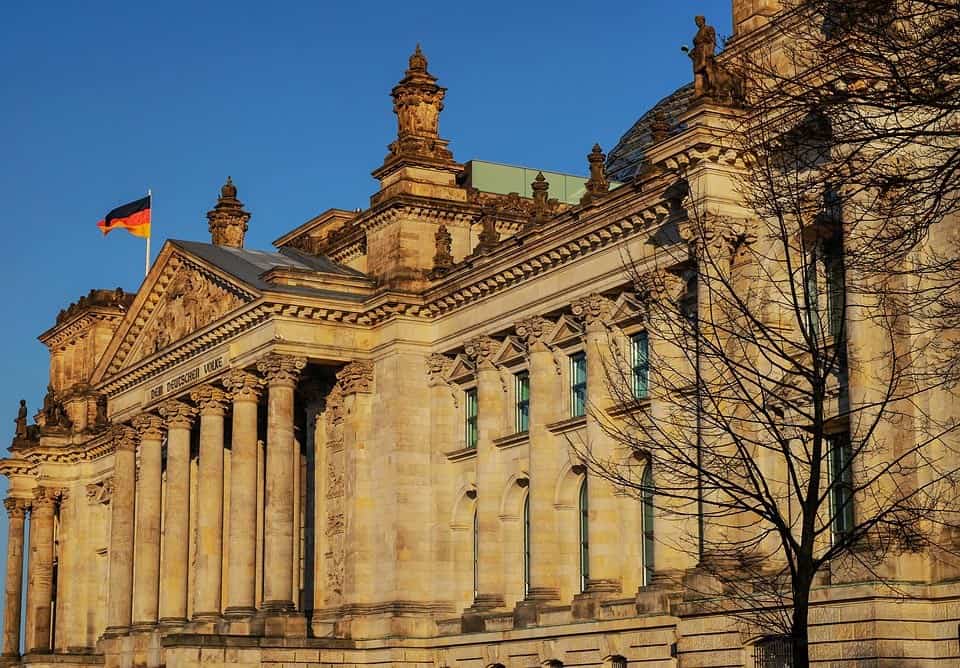 It is nevertheless a good background for matters of photography.
You might also have one-on-one conversations with federal lawmakers depending on when you visit and how lucky you are.
East Side Gallery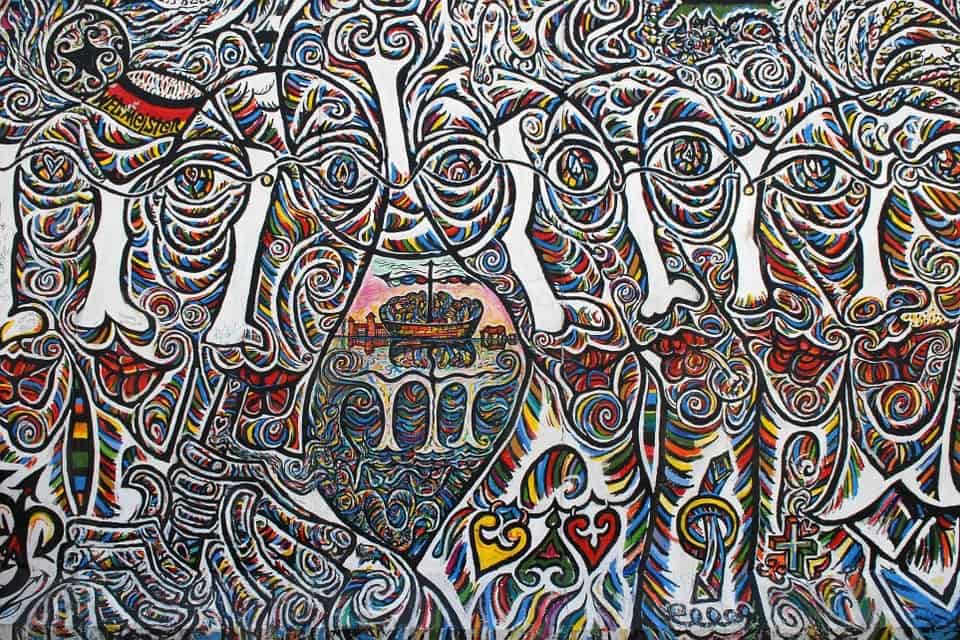 Located right at the center of Berlin, this East Side Gallery houses some conserved graffiti projects by 118 artists.
These paintings cover portions of the Berlin Wall, and it aims at celebrating its collapse. They stretch 1316 m long and showcase some of the struggles that went to the sinking of the wall.
It hence provides one-stop access to the brutal history of the cold war. Spare some time to reflect on the horrible past of this event while at this place.
Berlin Cathedral Church
Much like most of Europe, Germany also played a crucial role in the spread and advancement of Christianity.
It was the home of Martin Luther and the epicenter of the Protestant Reformation of 1517. This Berlin Cathedral Church is a silent reminder of this remarkable past.
Inside it is an organ that has 7,000 pipes. Its exterior has royal tombs and a dome for breathtaking city views.
Checkpoint Charlie
Berlin was at the crossroads of the cold war (1945-1989).
This Checkpoint Charlie marked the border between these two opposing factions or protagonists.
At this junction, visitors to either side were on the screen before being allowed entry. After the collapse of the Berlin wall, this checkpoint is now a silent reminder of this horrible past.
Memorial to the Murdered Jews of Europe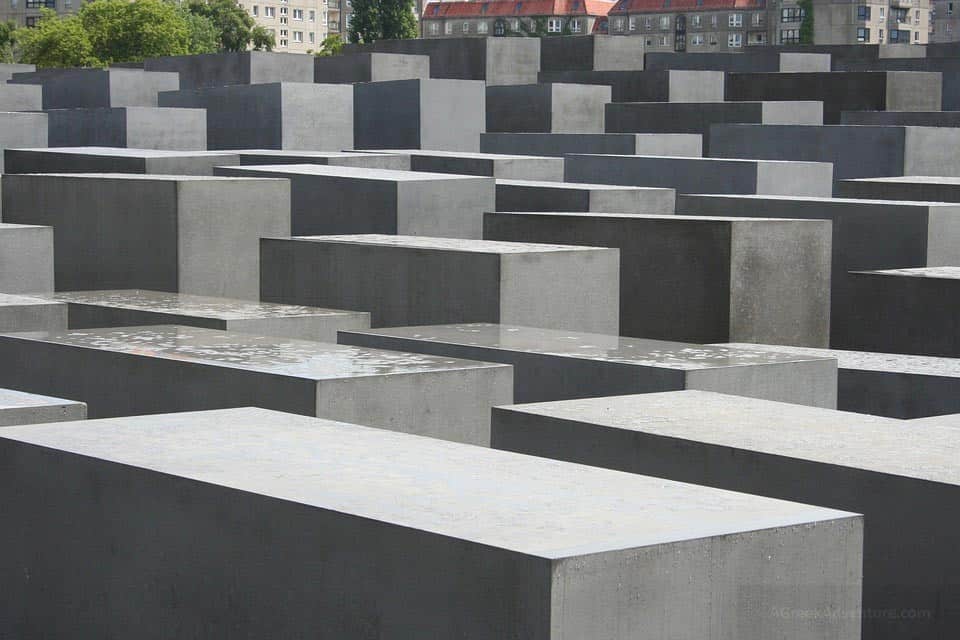 We all know what role Germany played in the persecution of Jews during the Nazi era (1933-1945).
This museum is devoted to reminding anyone of this sad chapter in Germany's history. It comprises some 2,711 columns that jointly commemorate the Holocaust.
Underneath it is an underground exhibition room for the display of numerous relics. The atmosphere here is generally tense and unforgiving. Take heart, though.
Potsdamer Platz
Potsdamer Platz is a square that occupies the heart of the city's history.
It is a plaza in Berlin, Germany. This historic square goes a lifeline at the fall of the Berlin Wall and is now an entertainment hub comprising numerous restaurants and shops. Do visit here to eat some of the top-notch local cuisines.
Be prepared to spend a lot due to Germany's high food costs.
Museum Island (Bode Museum)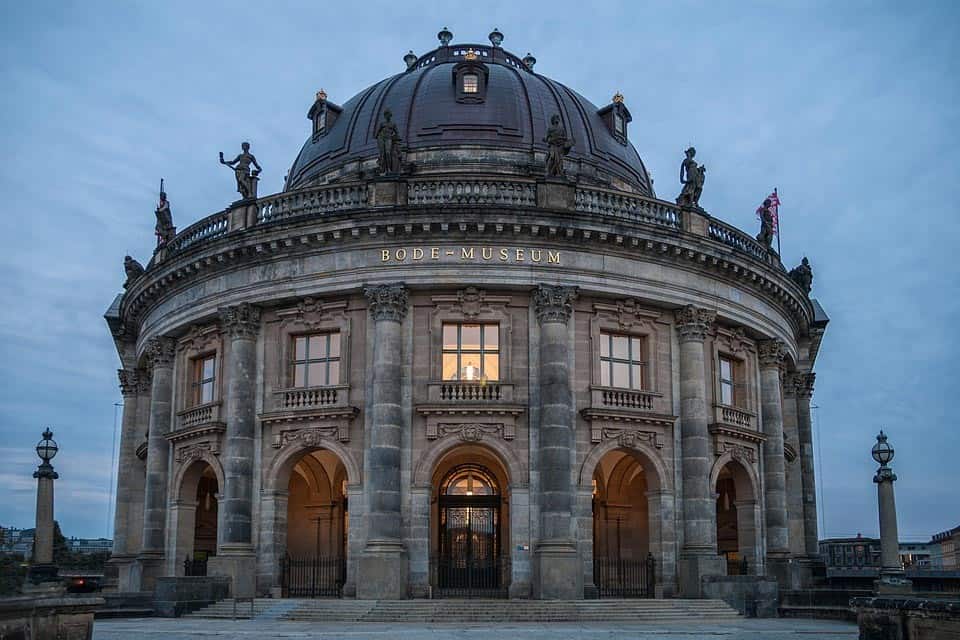 This island is so-called because it incorporates a museum, cathedral, and art museum at the same time.
It lies in the northern half of the Spree River and is also the site of the ancient city of Cölln. All the facilities mentioned above are in proximity to one another.
For this reason, you will not struggle to access them and will spend less of your time and effort.
Berliner Fernsehturm
Berliner Fernsehturm is probably the most notable of all the structures that dot the Berlin skyline. It is famously called the TV Tower in English.
The tower stands as the tallest and most visible of all the buildings in Germany. The structure has a revolving restaurant and a viewing platform at its zenith.
Overall, it measures 368m tall and has a viewing gallery at the 203m level and a revolving restaurant at 207m. Do spare some time to eat and sightsee the city while at it.
Charlottenburg Palace
Charlottenburg Palace is one of the many buildings devoted to the past rulers of Germany.
This palace has its roots in the 17th century and has castles and gardens. It comes from the Baroque summer palace and has enormous gardens and rooms packed with paintings, tapestries, and porcelain.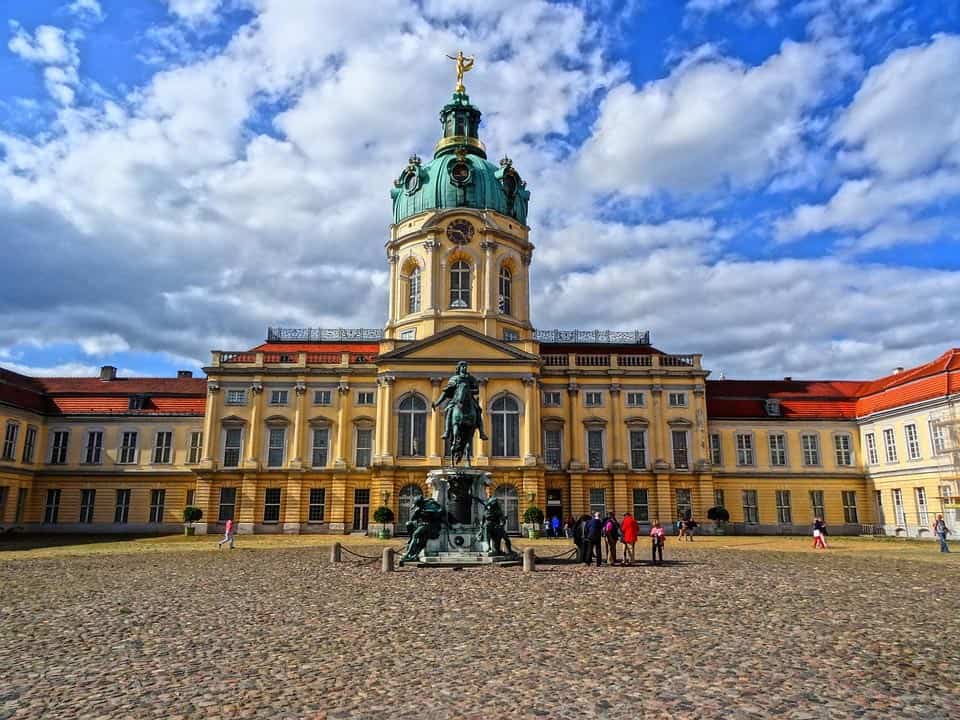 Its interior is very breathtaking and accords some excellent photo opportunities. Apart from learning a bit about Germany's past, you will also take some beautiful photos of your memorialization.
Weekend in Berlin: Day 2
On your last trip day, you want to focus on the following little-known attractions throughout the city.
We have identified and will explain those facilities and attractions in this final segment. These significantly contributed to shaping the destiny of Germany as we know it.
Arm yourself with a digital camera and a tour guide if you can afford one for the most rewarding outcomes.
Holocaust Memorial
Take off your hat and show some reverence to the victims of the Holocaust. This Memorial is just down the road from the Brandenburg Gate.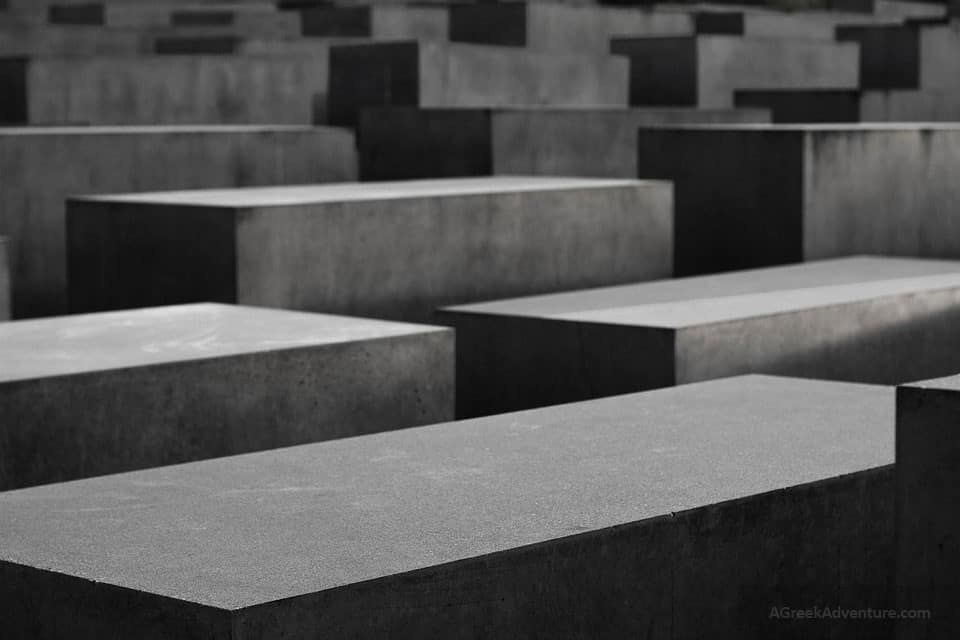 As the Vietnam War Memorial, this abstract sculpture is a place of deep contemplation. Not meant to overstimulate, it prompts, rather, an inward journey.
Coffin-like bricks emerge from concrete, and as you walk deeper in, they rise higher and higher above your head, casting shadows over all who enter.
This site deserves a visit and maybe even an offering of flowers if you feel inclined.
Pergamon Museum
Again, this is a must-see that you will need to book well in advance. Arrive early and set aside at least two hours for this attraction.
It will be roughly $15 (with the "skip the line" option) well spent.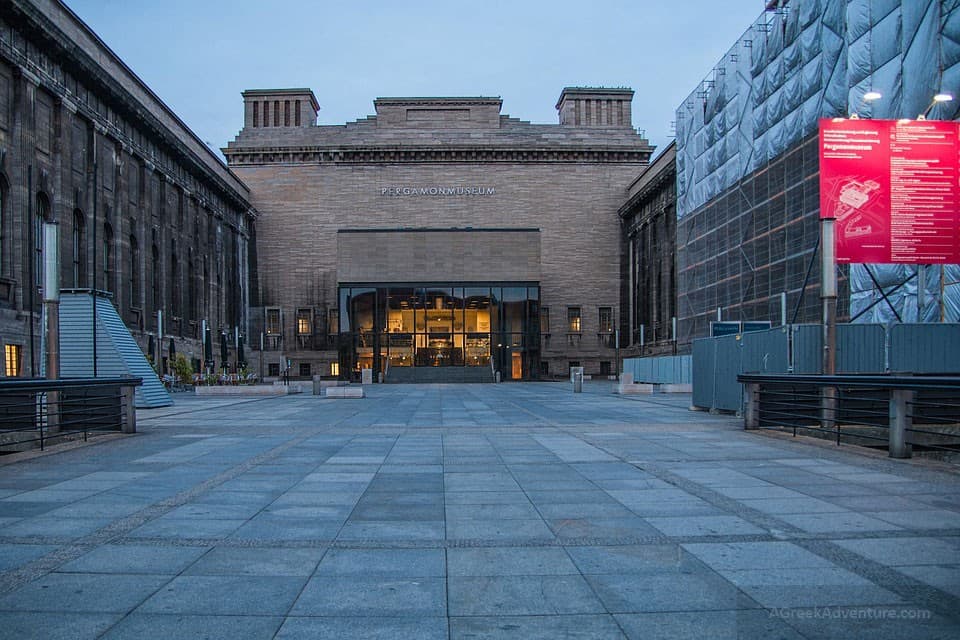 The Pergamon Museum showcases unique ancient relics worldwide, including statues of battling Greek gods and famous Roman architecture. Many people agree that if there is only one site you can see in Berlin, this should be it.
Address: Bodestraße 1-3, 10178 Berlin, Germany
Hours: Weekdays 10 AM–6 PM, except Thursday 10 AM–8 PM
Berlin Wall Memorial
The city does have a Berlin Wall Memorial to commemorate the fall of the Berlin Wall and the grip of communism on West Germany.
It is in the shape and form of a monument in Berlin, Germany. For a large part, it is a conserved part of the city wall and exhibition.
It also commemorates the historic divide through a preserved section of the original fence and memorial.
Sanssouci Palace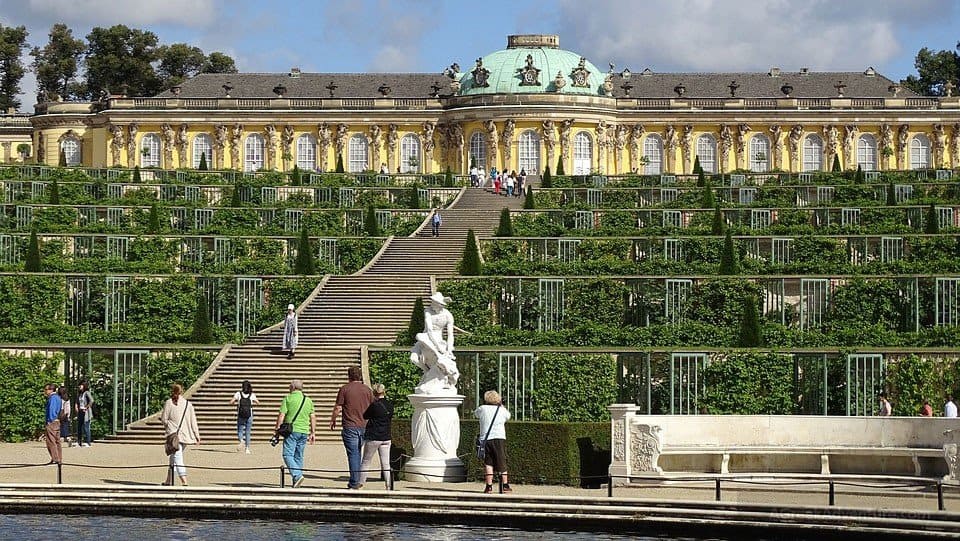 Germany was once ruled by a skilled combatant who led it through a series of military victories. He reigned from 1740-1786 and is popularly called Frederick the Great.
This iconic Sanssouci Palace, located in Potsdam, is devoted to his life and times.
It served as a summer residence and still contains those 18th-century furnishings and an iconic terraced vineyard.
Victory Column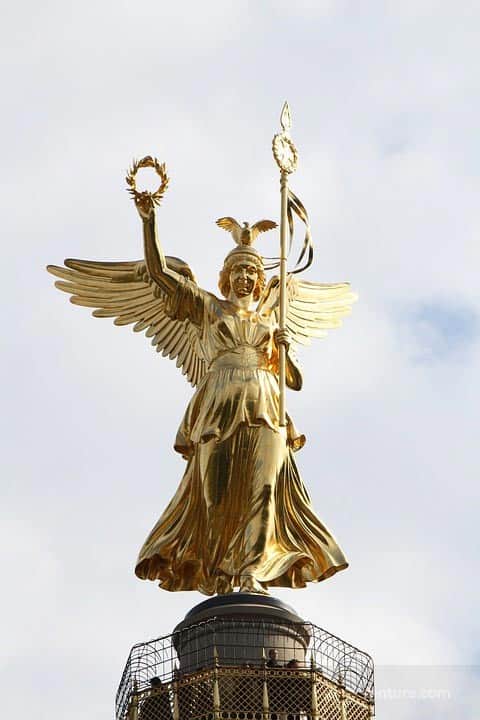 Germany, like any other significant power, has been involved in some wars in the past. One such was the Danish-Prussian War, fought in the 1800s.
This monument in Berlin commemorates this milestone. It takes the form of a 67m-high gilded column.
Its peak provides some city-wide views unhindered by any tall buildings nearby.
Your visit to this venue during your weekend in Berlin allows you to take photos and enjoy impressive views at a time.
Unter den Linden
Touring Berlin does not just have to entail taking a taxi or public transport.
This cul-de-sac gives you a rare opportunity to walk around and sightsee the many gems that Berlin's central hub has to offer.
The grand boulevard is lined with linden trees on both sides and is suitable to gaze and capture photos. It also has some malls for your purchase of several commodities and merchandise.
Kaiser Wilhelm Memorial Church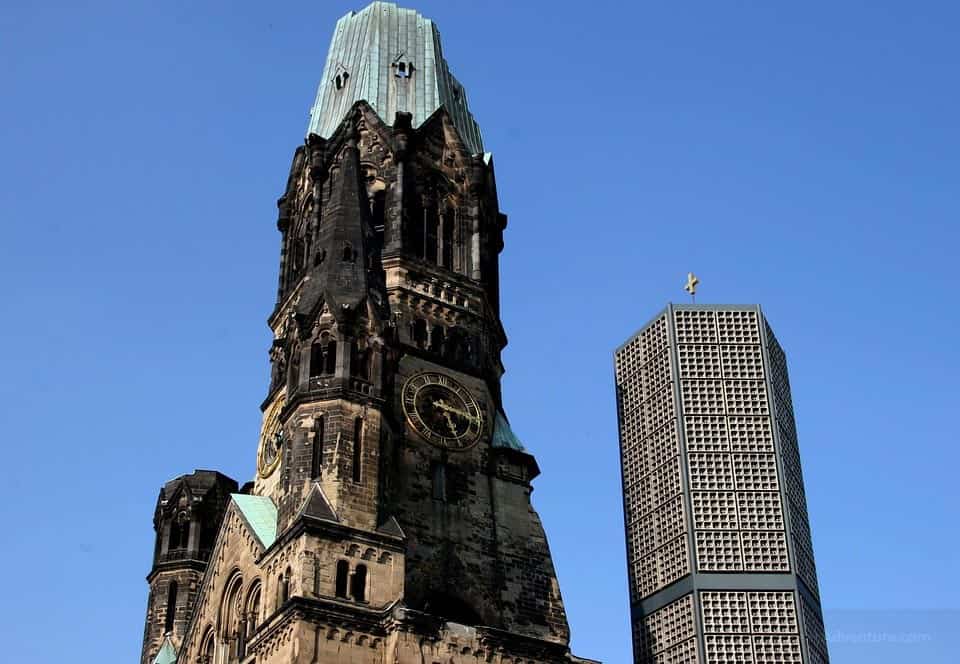 This protestant church in Berlin, Germany, is named after the last of Germany's emperors.
It is available as a 19th-century architecture that has been rebuilt to conform to modern standards.
If you visit the facility on Sunday, you will be able to attend the services. Otherwise, sightseeing and photography will do just fine on other days.
Berlin Zoo
Germany and indeed much of Europe contains numerous plant and animal species. That is why visiting one of Berlin's significant zoos makes much sense.
This Zoo Berlin is enormous, leafy, and contains a modern aviary. Some naturalistic animal habitats at the zoo include a modern birdhouse with daily feedings.
They number around 1,380 different species. They offer some great resources for any animal enthusiast.
If you cannot speak Deutsch, ask for an English translator for the best understanding. Mark this for your weekend in Berlin, in case you have spare time after seeing all architecture.
Spree
To wrap up your weekend in Berlin, you want to take a boat ride on the sprawling Spree River and canal.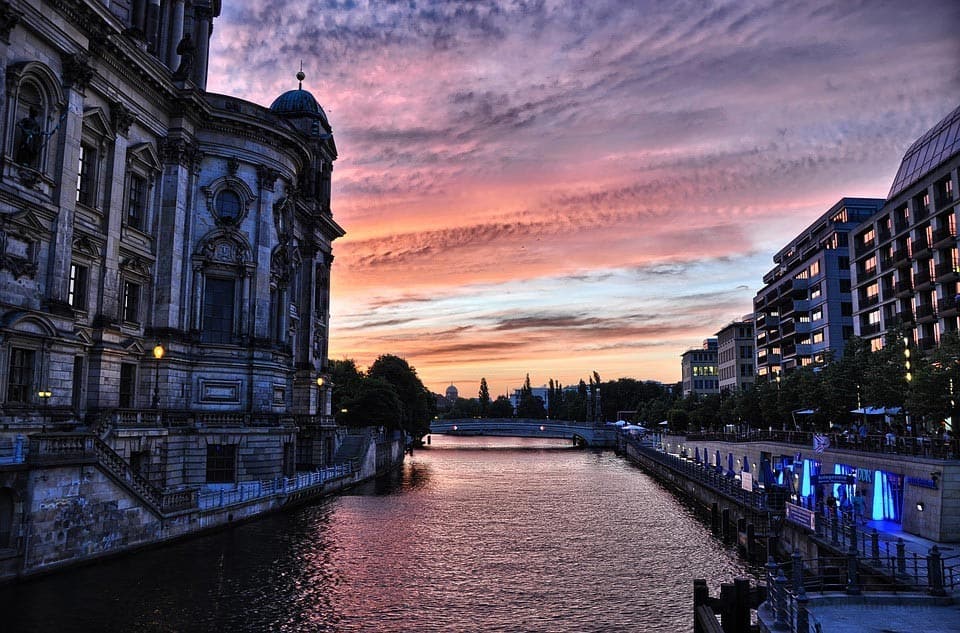 It snakes its way through the heart of Berlin.
The river is greatly navigable.
A boat ride will cost you some premium but will nonetheless fill your experience and adventure of the city. Do capture some photos as you move along. Take care of the waves, though, as they may at times turn violent.
5 Facts about the Berlin wall
While the differences between East and West Berlin have considerably faded since it fell, the Berlin Wall remains one of the main historical sites in the city.
It is popular with visitors to the German capital looking to learn about its unique history.
The cobbled stones that now mark the path of the wall may be easy to miss, but that doesn't mean that the wall's lasting effects aren't still ever-present.
To teach you a little more about the city's fascinating history, here are some facts about the Berlin Wall that may surprise you.
While the wall is easily the symbol that most defined the Cold War period, it wasn't built until 1961, 15 years since the war began.
It was built to keep people in not out
The German Democratic Republic was concerned that increasing numbers of East Germans were defecting to West Berlin.
It is believed that up to three million people moved from the East to the west before the wall was built.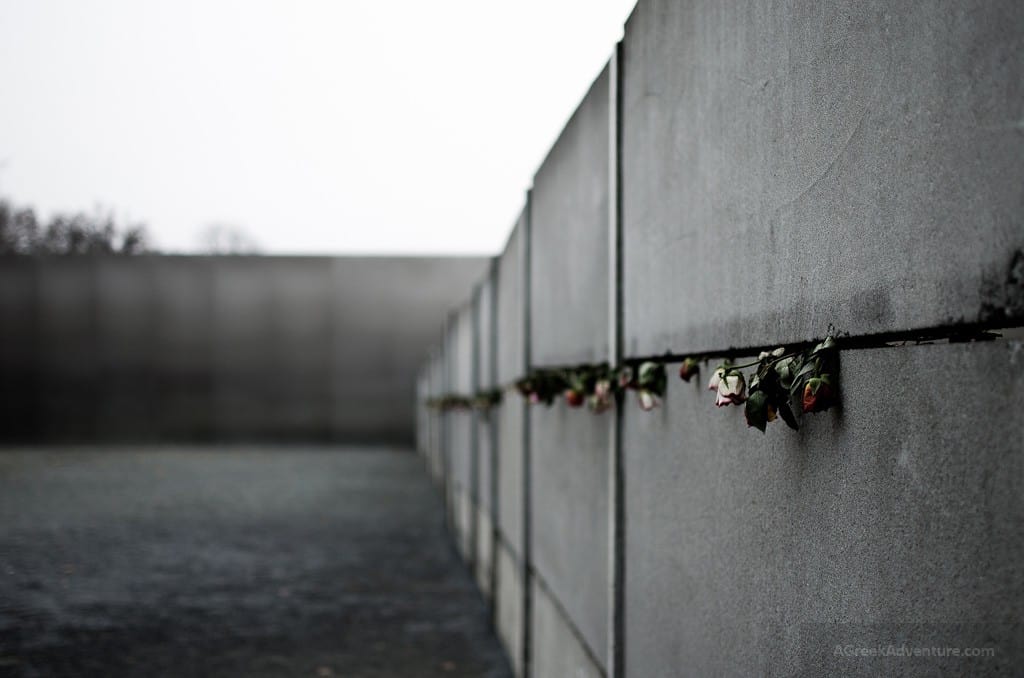 There was a barrier underground too.
Like many major cities, Cold-War Berlin had a well-developed underground rail network.
This network spanned both sides of the city, and to ensure that no unauthorized crossings were made, stations in East Germany that fell between West German underground routes were closed to the public.
West Germans using the underground often had to go through heavily policed "ghost stations" on their way to work.
Half the people who tried to escape succeeded
During the life of the wall, around 10,000 people tried to escape, and approximately 5,000 were successful.
Some people tried daring escapes via high wires and hot air balloons, but most are thought to have escaped via forged documents and bribes.
A church was demolished to make way for the wall
The Church of Reconciliation, unfortunately, found itself in the no man's land inside the "death strip" of the Berlin wall.
With most of its parishioners coming from the French Quarter in the West, it was demolished by the GDR authorities. After the wall fell, a new church was built in its place.
Knowing all that awaits you in a typical three-day visit is not enough. You have to take a step further and actualize the recommendations.
Like much of Europe, you are advised to visit here mostly in warm summer.
Apart from being conducive, the timeframe also experiences numerous visitors worldwide.
Images by Michael Williams & Ozan are used under the Creative Commons Licence.
You may also like: