Hiking hats are an absolute necessity. If you enjoy hiking in the sun, then it's time to invest in a good hiking hat.
You might be wondering how they work and what there are, and which are the best hats for hiking. Well, there is some great news.
They can not only be stylish but also serve a purpose! For example, if you were going on an adventure where your head will be exposed to the sun for extended periods of time, like hiking or even climbing mountains, you would want a hiking hat that protects your face from harmful UV rays as well as sweat and dirt from falling into your eyes.
There are many different types available, so no matter what activity you are doing while wearing one of these hats, there is something for everyone!
Most hiking hats are suitable for other than hiking activities. For example, you can also wear them while canoeing or sea kayaking or while you walk down the city.
Heatstroke is not something to take lightly. Neither is a freezing head. Let's explore the best hats for hiking and what you need to know.
Why Buy a Hiking Hat?
The main reason to buy a hiking hat is to protect yourself from the sun. Either hiking for 1 hour or for many, strong sun can cause quite a damage to your head.
A hiking hat is not making your head and neck "sun-proof". They offer mild protection, even if they are made from UV-resistant materials. So, they don't block UV rays from hitting your face.
However, mild protection is far better from no protection.
Hiking hats provide shade for your face and partially for your eyes. They also protect your nose from getting the "Rudolph" sunburn. Hats with large brim protect your neck too.
While a hiking hat is not considered a "sunbeams stopper", applying a good sunblock cream and wearing a hiking hat will largely reduce sunburn. Especially if you walk for many hours, even if you don't hike but paddling on a kayak.
If you are new to hiking, also read our long detailed hiking for beginners post.
What are the characteristics of Best Hiking Hats?
The best hats for hiking come with the following five qualities:
They fit/adjust well on your head
They have a design that allows good ventilation
They have an adjustable chin strap (not the baseball cap style)
A broad brim for extended sun and rain protection
They are made from sun-protective material
For cool weather (or windy) it is best to have a wool or synthetic cap, to keep your head warm. The same stands when you plan to hike in rain. Regular hiking hats are not waterproof, as that means not having ventilation "shafts". There are waterproof hiking hats that you can buy, but most simply use their jacket hood or a poncho.
Some hikers also like to use a bandana under their hiking hat, as something extra that absorbs the sweat.
Good quality large brim hats do have a cord or other type of elastic method, that allows you to adjust the hat on your head.
Another factor is the UPF rating of the materials used. The UPF factor shows the amount of UV-radiation the fabric lets through. For example, a UPF-40 means that 1 of 40 UV rays gets through to your skin, which is very good. That rating occurs from how tightly weaved the fabric is. Along with that, a series of other factors contribute to the rating. These are the material type, the stretch level, colors. Of course, the highly used and worn-out fabric is less effective.
What Are the Materials of Best Hats for Hiking?
Materials vary depending on the season, desired quality, and if you want your hat to be waterproof or not. The materials of hats for hiking are usually one of the following or a blend of these:
Cotton
Wool
Nylon
Polyester
Acrylic
Rayon
Polypropylene
Are there Specific Hiking Hats for Women?
There are no hats for women who love hiking. One thing that women with long hair usually do is to think of the size of the hat they need if they have long hair. Some, prefer to make a bun while they hike, while others want to leave their hair loose. It depends on their style and many times from the weather.
In cold weather, loose hair provides extra warmth, while in summertime a bun reduces the extra heat at the back of the neck from the same hair.
The same stands for men with long hair.
In that category, we would advise not to choose hats that are for style only. Some women's hiking sun hats are like that and they are made of straw or even processed paper. These hats are heavier than hiking hats, you can't fold them and store them in your backpack. They may be good for a couple of hours of an easy walk but that's that.
The best is to use the proper gear for what is meant to be used for. Sun hats comes in many colors and styles and there are definitely many to choose from.
How to Choose the Best Hiking Hats Online?
Some hiking hats have sizes. In that way, you can measure the circumference of your head and know your size. The best is to buy a hat that is exactly very close to that size. With the adjustment cord, you can adjust the hat on your head. Using the same cord, you can instantly pull and tight the hat on your head (i.e. on a windy day).
These days, most hats come as "One Size Fits All". Especially beanies, as they tend to be more elastic and you can always fold the brim. It is easier and less expensive for brands to produce them like that. However, bucket hats are better to buy for your exact head size.
What are the Styles of Hiking Hats?
The different styles of hats are named as such, depending mostly on their shape and style. Here they are along with our suggestions.
Large Brim Sun Hats
They are usually the best option if you want shade on the top of your head, neck, and part of your face. This one is 100% polyester, with a drawstring closure and a rear adjustable elastic drawstring design, one size fits most adult head circumference 22-24 inch. It is comfortable and breathable and water repellent.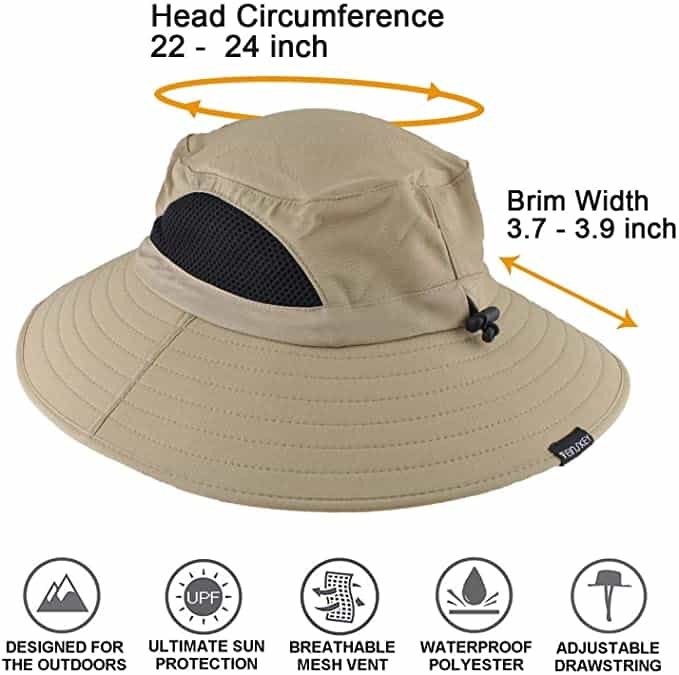 The following hat (that comes in many vivid color combinations, or grey and blacks), is suitable for women or men with ponytails. This sun cap is made of quick-drying, breathable polyester.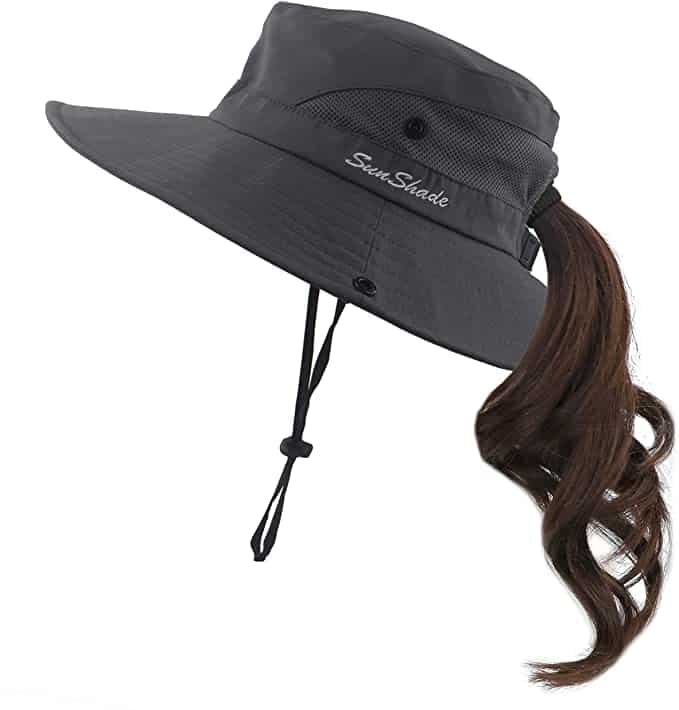 Bucket Style Hiking Hats
These hats usually have no drawstring or any other means to adjust the hat on your head. It is best to choose one that is the right size for your head. This one is provided as such (in different sizes). They are usually made entirely from cotton and they tend to get your head warmer. They are stylish though, easy to fold and pack away. To find your hat size, you can watch this video.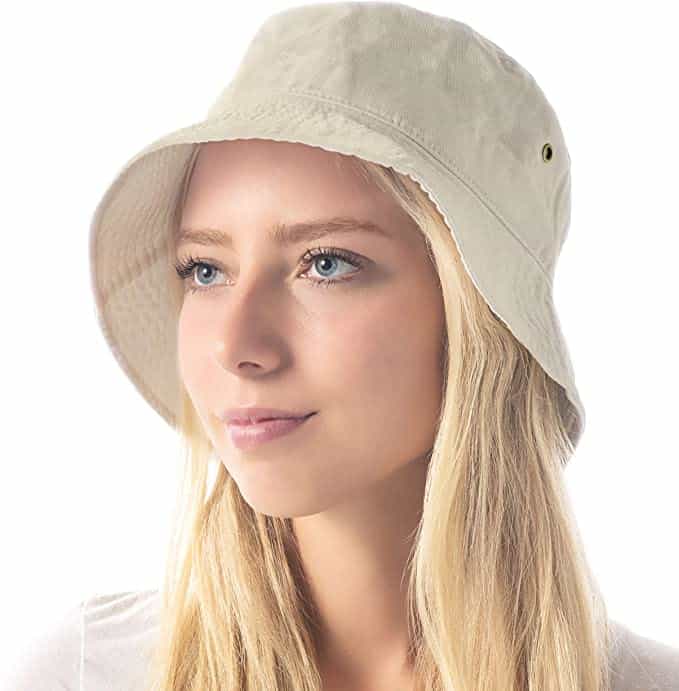 Ball Caps (Baseball style)
Ball caps or the baseball style ones come with very different designs while following the overall rounded scheme we all know. They don't have a large brim around the hat but they do have a big one on the front side. This one comes in different color combinations and is made from nylon, it is moisture-wicking and quick drying.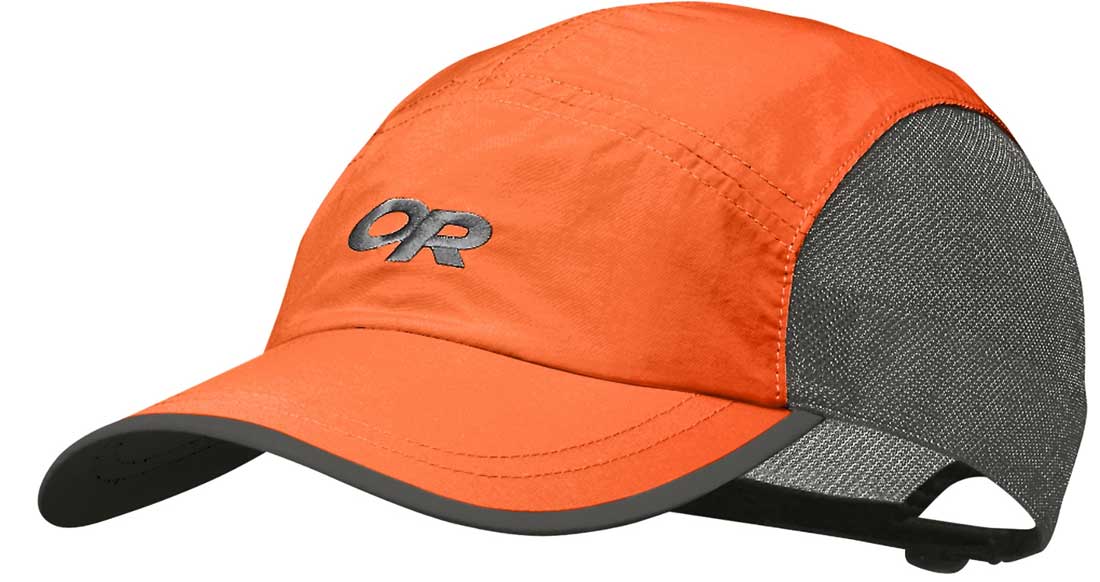 Running hats (and other performance hats) are another category themselves, but such hats are equally useful for hiking. For example, this one is lightweight and perfect for hiking. We prefer such hats for summer.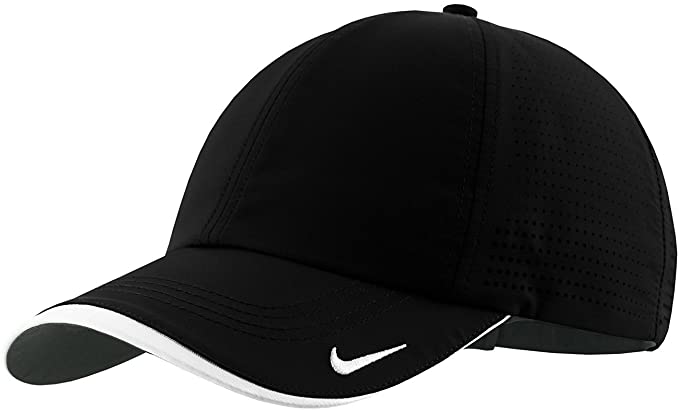 Insulated Hats: Beanies
They are ideal for cold weather and are made from different materials (i.e merino, acrylic, spandex, or combinations of these). This one is very good and also suitable for snow sports.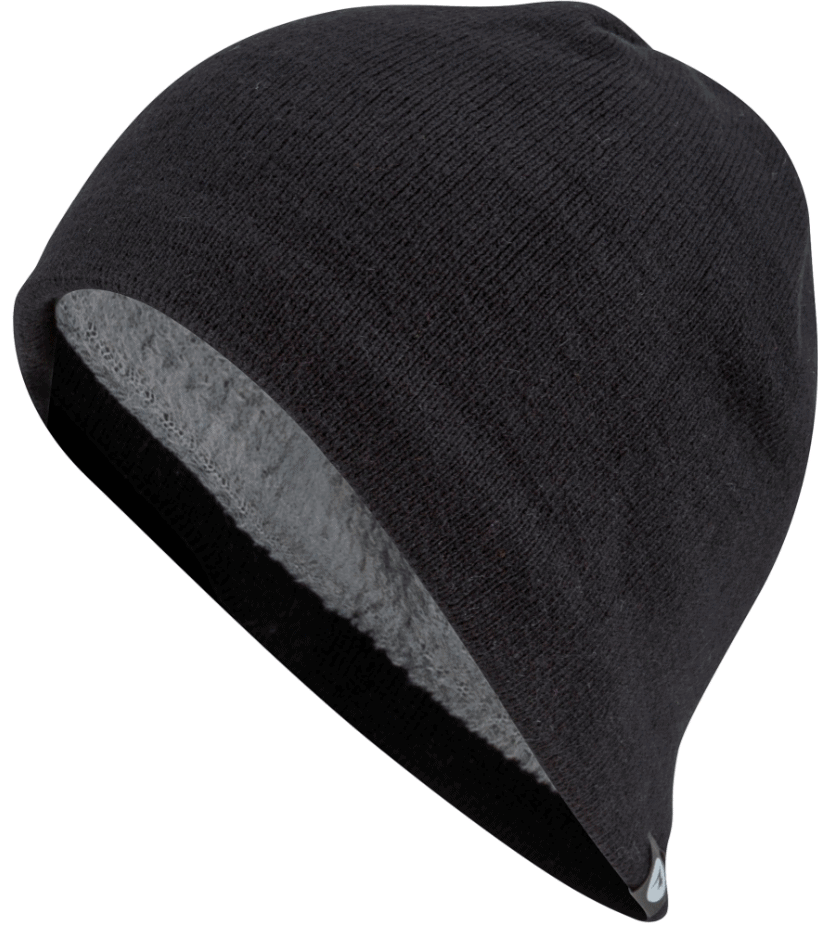 Another choice that is also cool, made from Merino wool is this one from Minus33. It is very soft and comfortable.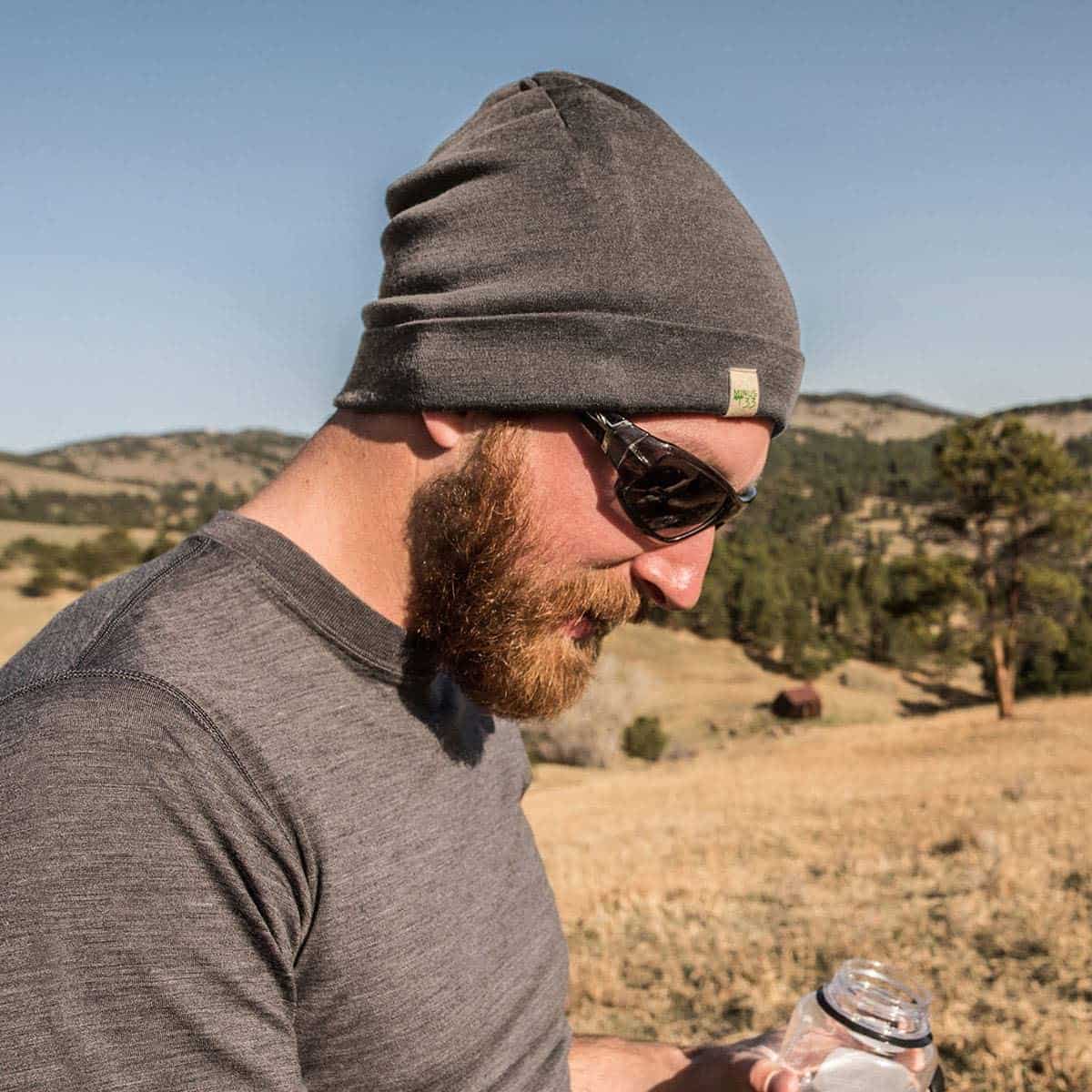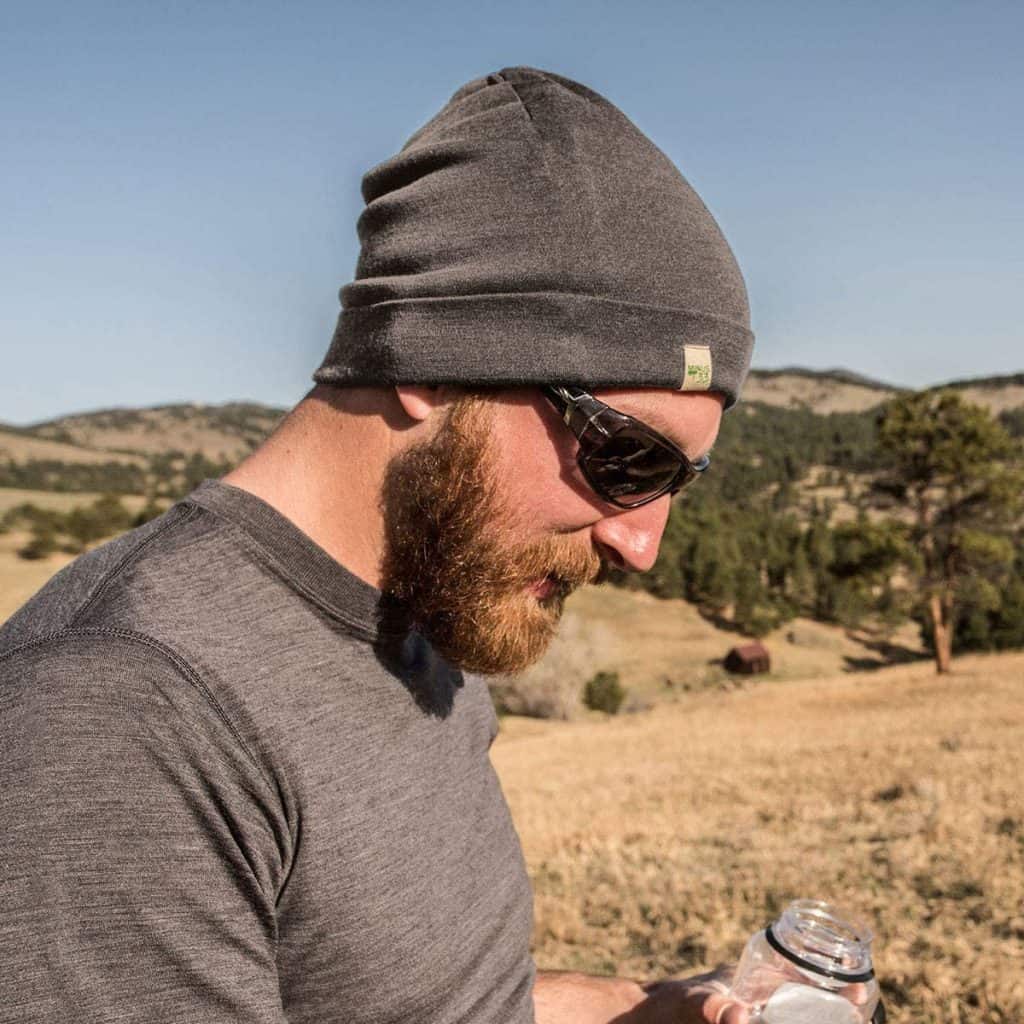 Visors
We don't suggest visors as ideal for hiking. Maybe they are great for tennis, but still, their greatest disadvantage is that they leave almost all of your head exposed to the sun or/and cold. Visors become handy when you use them for running as they provide shade without heating up your head.
Gore-tex Hats (Waterproof)
For a completely waterproof hat, you need a Gore-tex one. Gore-tex technology ensures that. This outdoors and hiking hat is such a choice. Don't get scared by all the mesh extras. All can be removed.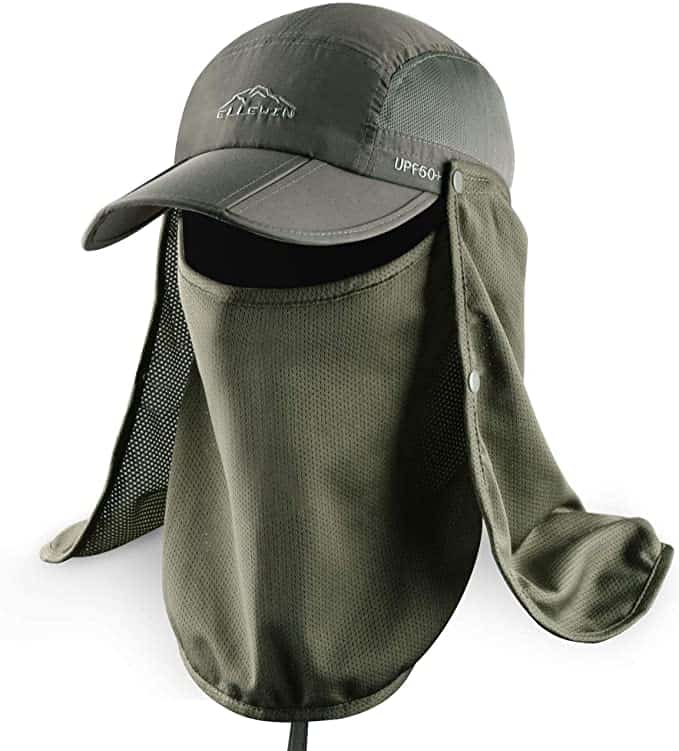 Strictly waterproof hats produce extra heat to your head as they don't ventilate much.
Special Kinds of Hiking "Hats"
There are some types of headcovers that can shapeshift into "hats". Balaclava's are one example of such types of "hats", and you will use them in wintertime.
Another type of headwear that can "shift" to a way to protect your head and your neck, is the long neck gaiter, especially the ones called "buff's". Some find it very handy, especially the long tube ones. They don't provide any shade but they can cover your head and your neck efficiently. They come in different lengths, but usually, the short ones are from warm (synthetic/wool) materials and are mostly used in winter/cold.
This is our advice on the best hats for hiking. Do you wear hiking hats on your hiking trips? Feel free to suggest more ideas and tips.