Greece is a widely popular vacations destination with excellent weather from May to September, even mid to end October. These are the best months to visit Greece, and that is the reason why Athens and the Greek islands swarm with tourists from all over the world.
With thousands of islands, well-organized beaches, worldwide popular food, clear blue skies, and crystal clear waters, Greece is a destination that covers all tastes. Many wonder when is the best month to visit Greece per season, so to plan ahead and with our article -written by locals- we will explain all the details to help you with your decision.
Many outdoor, mindful, and meditative activities happen in Greece, besides simply leisure under the caressing Greek sun.
Climate and Seasons in Greece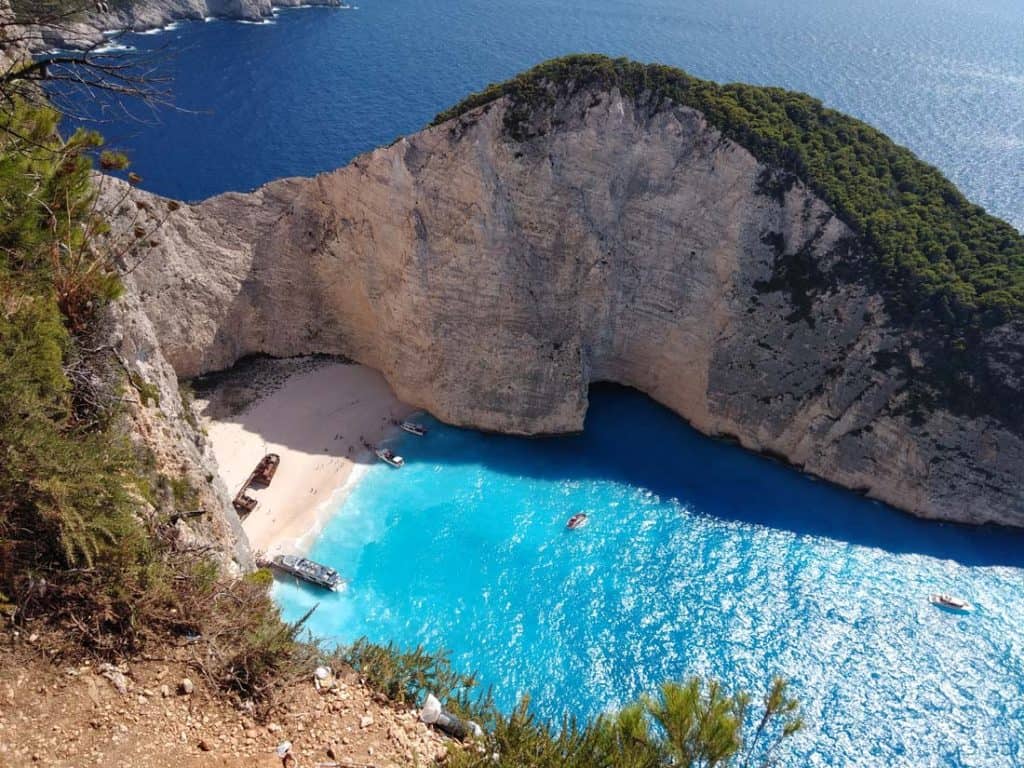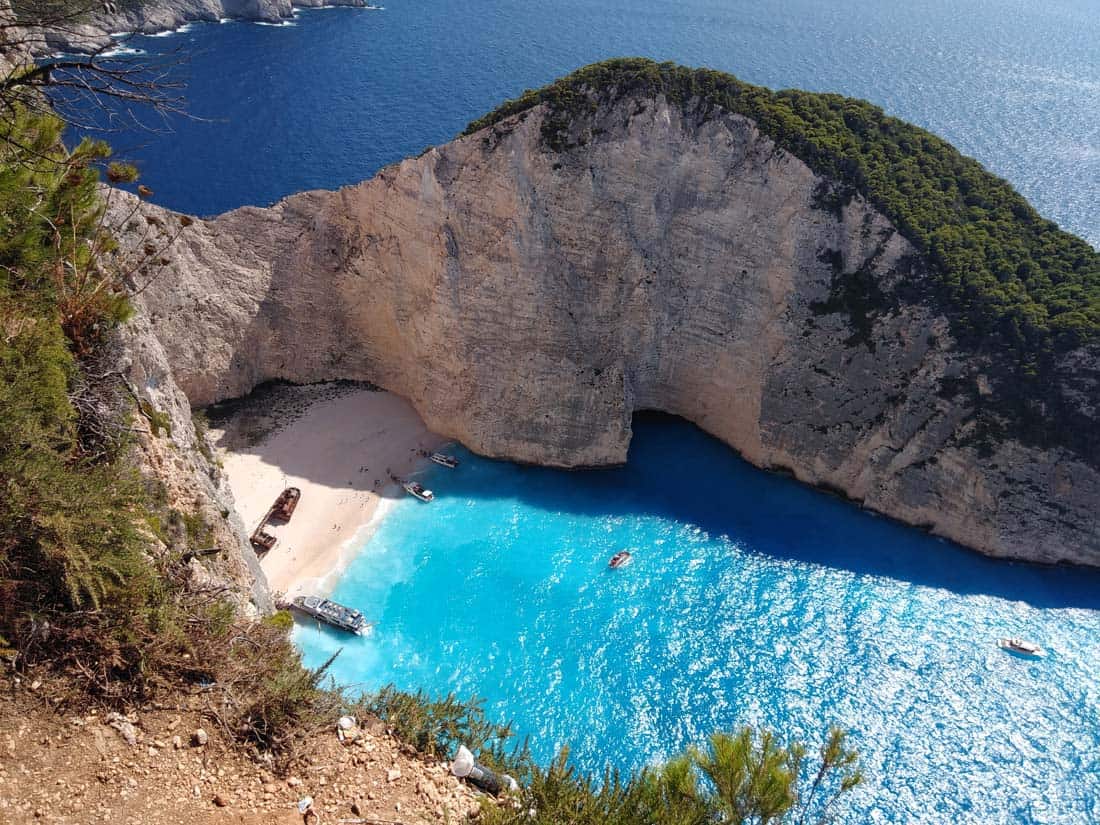 What are the exciting things to do per season in Greece? They are plenty colorful and vivid. You can choose shoulder season months and experience even more things depending on your available days. Let's explore them.
Spring in Greece – March to May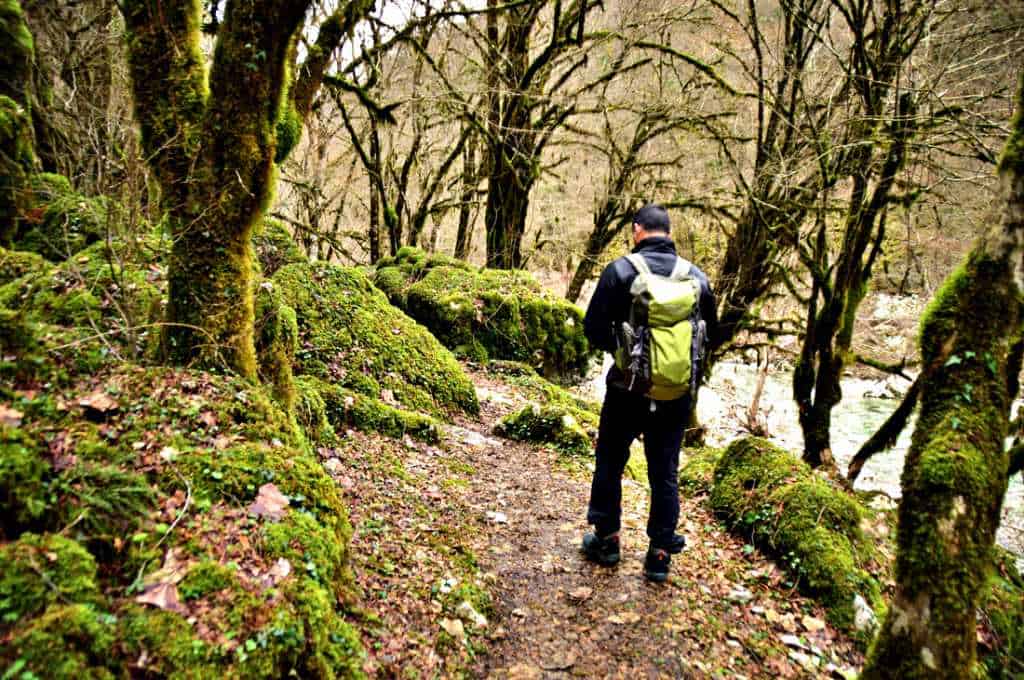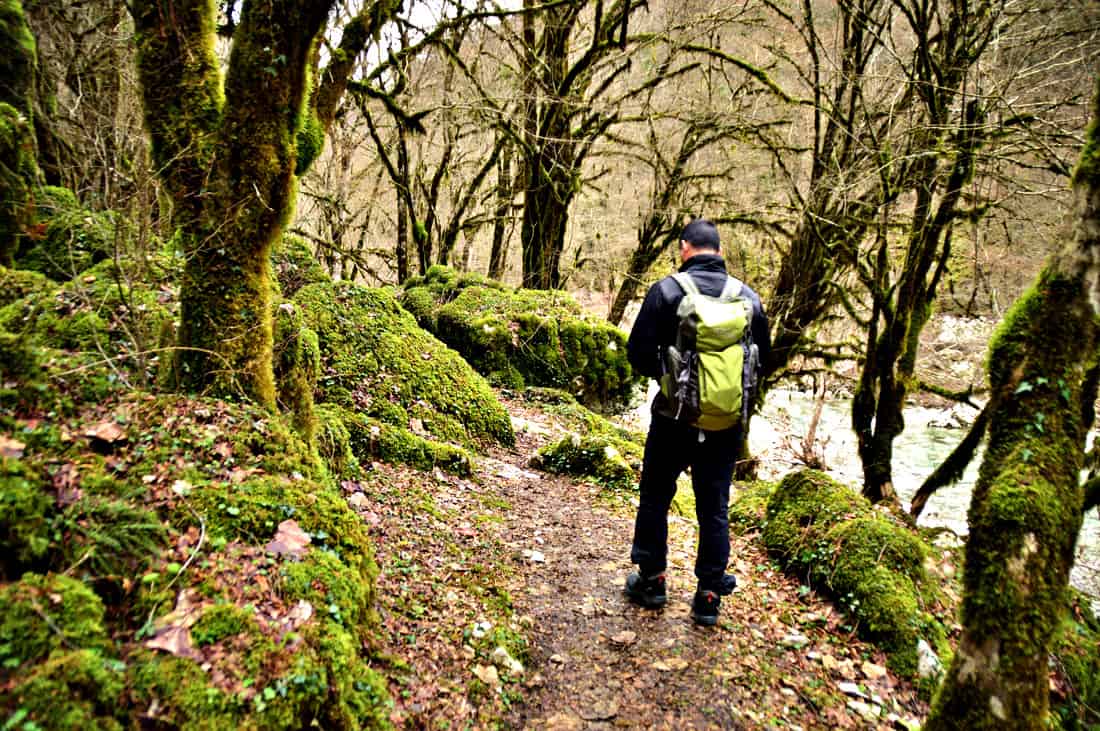 The awakening of nature is a delight for the eyes in Spring. The temperatures rise fast, and many go for their first swims in the sea. In March the Carnival celebration takes place in many towns, with local customs and lots of wine and food.
Easter falls in this season, another celebration, both a spiritual and a festive one. Easter in Greece, especially in islands like Corfu, is a must to attend. Outdoors hiking starts happening, and many organized excursions find their way from winter. All this awakening moves into Summer.
Summertime in Greece – June to August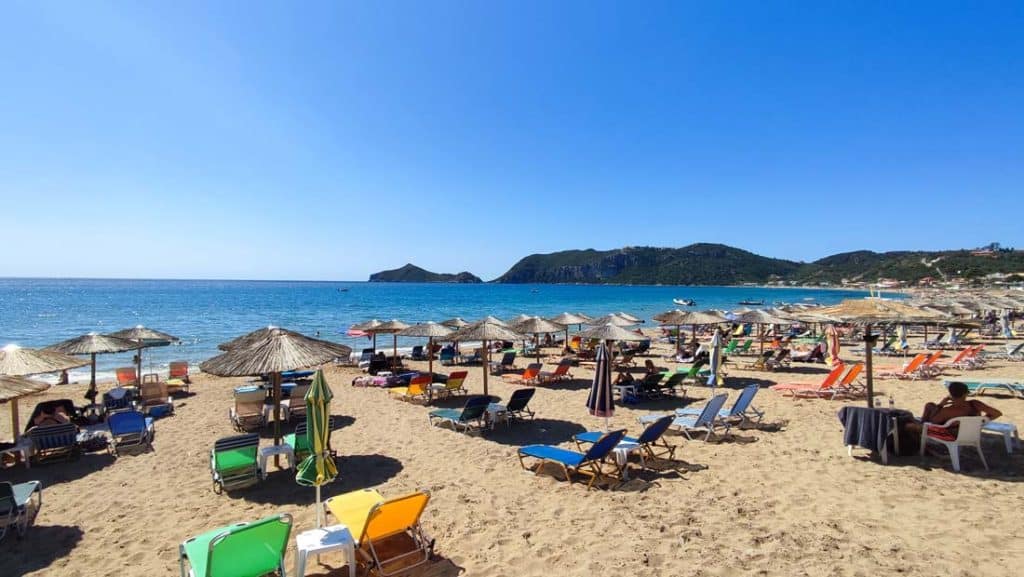 The summer in Greece is considered the pinnacle of fun, beaches, outdoors, and summer-related foods. That is the best season to visit Greece for vacations. If you are OK with being surrounded by many people, then August is for you; otherwise, choose June to July. For us, June is the best month to visit Greece. You will find the best prices for accommodation, good food, and fewer crowds to enjoy more of the beaches.
Spoiler alert: Another option for vacations is the month of September. Most Greeks use their vacation time to stay in the country and not travel abroad. The travel destinations you can choose are from all over the country, not only the Greek islands.
Outdoor activities are at their peak in June and July, but less in August (due to heat and intense sun) except in areas with lots of forests (i.e., Karpenisi). The mainland and most of the islands are ideal for hiking. Early summer is a fantastic period for canyoning and river trekking. There are tons of organized tours and excursions in every place, with the most interesting ones not being in the Greek islands. Make sure you read our article for the 47 things to do in Athens. Acropolis and its museum are also a must.
Autumn in Greece – September to November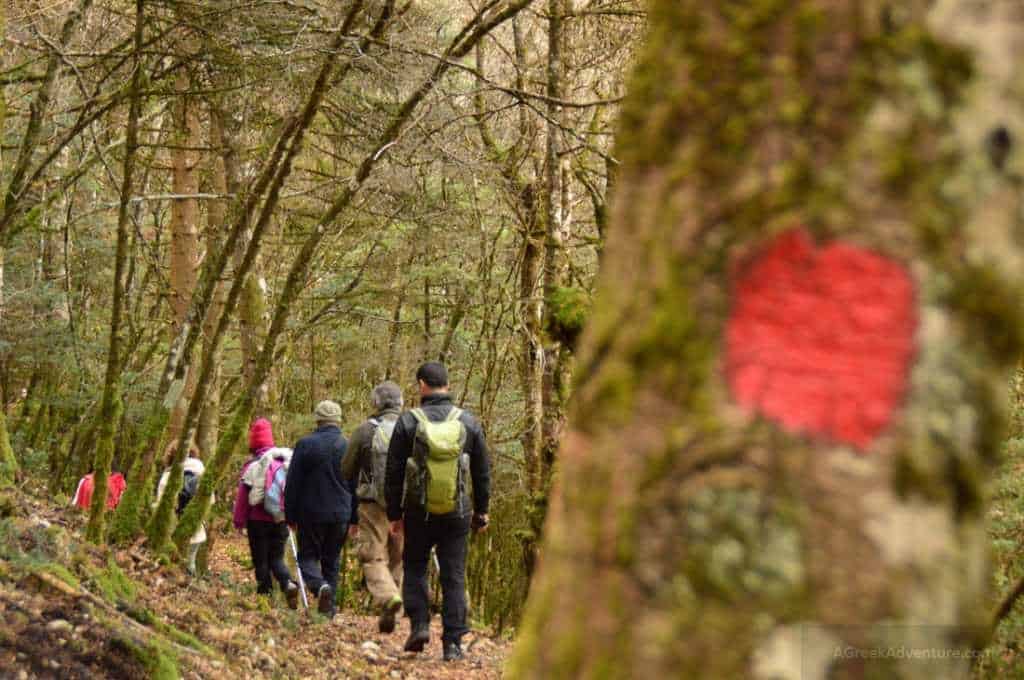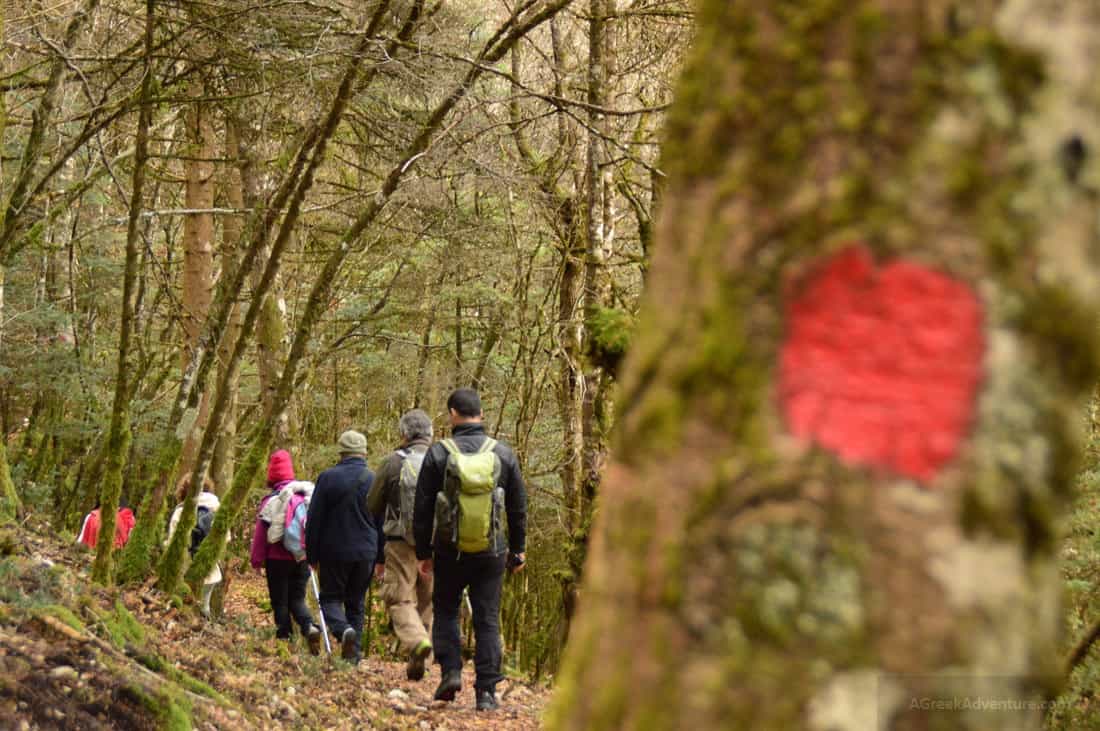 Moreover, the weather is fantastic. The most vivid colors will be seen during this time of the year. Beaches and outdoor activities are at their peak. Accommodation prices are normal, which carries on to food experiences and all other services. Taking their vacations in September up to mid-October is a growing trend for inbound tourists. We had a fantastic week in September on Ios island.
Greek islands are less crowded in September but still with the "right amount" of people and options to have a great time.
This is the best month for you if you are into hiking, apart from late Spring or early Summer. Rainfalls are sporadic, and if they happen, they don't last for long. Go to Tzoumerka mountains or Zagorohoria (also ideal for winter0 and you will thank us forever. Walk the Vikos Gorge (the deepest gorge in the world).
Also read: The Best Guide for Moving To Greece in 2022
Winter in Greece – December to February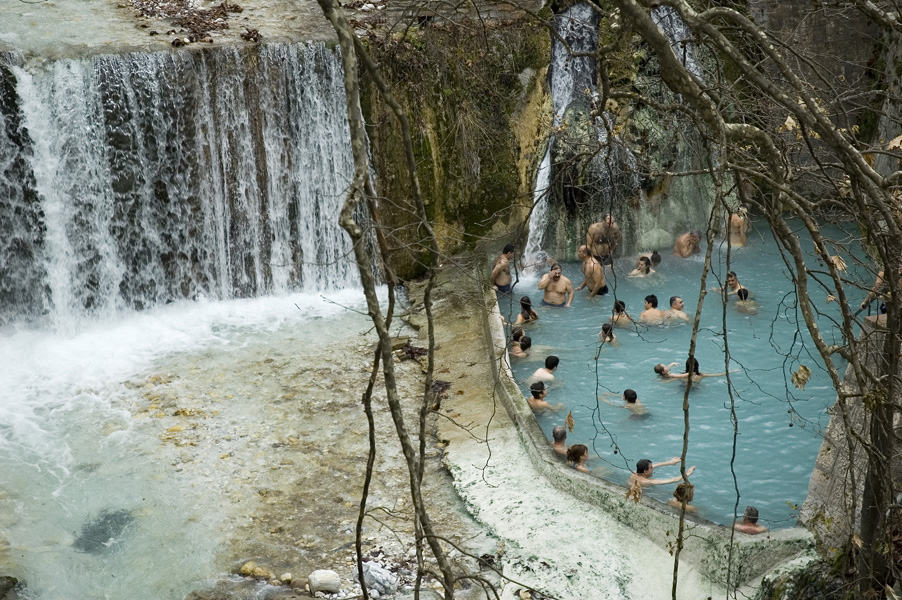 All summer-related hotels close in winter but a different type of beauty begins. Winter in the country comes with fireplaces and red wine, and stone-built mansions for accommodation. Destinations like Pelion and Kaimaktsalan and the mountains in Arcadia of Peloponnese with the villages of Dimitsana, Vytina, Stemnitsa, and many more will leave you with awe.
There are popular ski destinations, even close to Athens, like Mount Parnassus. Still, the most beautiful parts of the country are high in the mountains where you experience the traditional food and wine, next to a blazing fireplace, after playing with snow. For Greeks, winter is also a vacation opportunity, especially at Christmas and at national holidays or long weekends.
Also read: 18 Best European Cities You Should Visit In February This 2022
The Best Times to Visit Cities in Greece
The two most popular cities to visit in Greece are the city of Athens and Thessaloniki. Both cities have lots of things to do and see. You can take many day trips from Athens (make sure you read this). In parallel, Thessaloniki is next to Chalkidiki, a popular destination for its beaches and Mount Athos (Agio Oros).
In the summertime, both cities are hot. If you plan for more, then plan to take day trips outside the cities. Most tourists won't stay in these for more than 2-3 days before moving to other destinations like the Greek islands or the mainland.
The ideal is to choose shoulder season months, i.e., May to June. With that option, you have the mild weather and all the benefits of early summer vacations pricing.
The Best Times to Explore the Greek Islands
The islands are a delight, and the best months to visit the Greek islands are from Spring to mid-October. Many think that June to August period is the ideal one but, as locals, we can say that that is not true.
The Popular Santorini and Mykonos
Mykonos and Santorini (two famous Greek islands) are fantastic to visit at Easter. The weather was mild, the sea temperature rose, and the number of people was OK. We had a wonderful time and quite a few tourists from all over the world share this secret.
If you don't mind the crowds, then July to August are the months to go to both islands, and the same stands for all other ones.
Also read: Ferry From Crete To Santorini Travel Guide
Aegean and Ionian Islands
When it comes to the Aegean sea, ranging from the north Aegean island of Samothrace and down to the island of Crete and all between June, July and September are perfect, while August is the crowded month.
Ionian islands come with an entirely different culture and way of living than Aegean ones. That is the reason they come with lots of green while the Aegean ones (especially Cyclades) are more dry and whitewashed. The same stands for the Ionian islands like Zakynthos, Corfu, Paxoi, Kefalonia, Lefkada, Ithaca, and all the small ones in between. These islands are best to not choose for late September as there can be heavy rainfalls.
The Cheapest Times to Visit Greece
By default, Greece is a very affordable country all year long. Prices for accommodation and dining and activities are meager compared to many other European or non-European countries. You don't need to wait for shoulder season months for reasonable prices (i.e., May to June).
That is one of the primary reasons Greece has had lots of tourists for decades. The combination of fantastic beaches, the great blue sky, and the wonderful food with excellent prices are ideal for all budgets.
The most expensive months to visit Greece are mid-July to the end of August, but that also depends on where you want to stay and eat. As said, there are plenty of options for all budgets. Even in so-called expensive islands like Mykonos and Santorini, you will find many options for eating well. In Mykonos, there are less affordable hotel options during peak seasons, but that is not true for Santorini.
In Santorini, if you don't want to stay in the famous villages of Fira, Oia, and Imerovigli, there are tons of other villages where some are even closer to beaches. See our article on the best places to stay in Santorini and the 13 best hotels to stay in Athens.
The same stands for all other Aegean and Ionian islands, where you will find a vast range of pricing and facilities all year long. There are tons of options for affordable nightlife, dining for all tastes, and having fun on islands, on the mainland, and in large cities. With good planning and early booking, there are tons of options.
When you plan to swim on the beaches of a Greek island, then -most of the time- you will reach them by car, taxi, local bus, or bike. The trick is not to necessarily stay in the famous villages per destination. Either way, there are usually fewer things to do in most of these villages than stay outside of them. For example, there are no beaches next to the famous Santorini villages or inside Mykonos Chora or in Corfu or the city of Rhodes, etc. So, why not stay away from these and visit them only when you want to?
Even organized tours and excursions prices in Greece are way more affordable than in other European countries, from April to November. In wintertime, ski destinations and ski lift tickets are also budget-friendly.
The trick with Greece (as in many other places) is to book early, starting in January. While ferries prices don't fluctuate too much, airplane tickets will. The same stands with hotel prices if you want to stay in specific hotels offering specific services.
So, all months in Greece are cheap, except in late July and August. Airfare tickets need to be booked early to get them more affordable. Ferry tickets must be booked early to avoid not finding any when you travel by car.
Book ferries, airplane tickets, activities, and hotels from here:
Best Time to Visit Greece for Honeymoon
You may have heard about it, but if not, then do know that Greece is considered a top destination for weddings and honeymoons. The ideal destination in Greece for your honeymoon is the Greek islands and the best months to visit Greece for a honeymoon are June or July. Book ferries, airplane tickets, activities, and hotels from here:
The weather will be mild to hot in both months, but not too hot or cold either. If you marry in Greece, you can plan many pre-wedding or after-wedding activities, including stag and hen nights.
Stunning sunsets, beautiful beaches, blue skies, and the luscious green complement your honeymoon like no other. It will be an unforgettable experience with many memories to take back home. If you are into parties, read our article for the top 8 party islands in Greece.
All good hotels have honeymoon options and amenities. If you like Santorini, here is a luxury suites suggestion in Imerovigli where we got the honeymoon suite, with stunning views and facilities. You can read our article for that from here.
Some couples went to Greece for their honeymoon and decided to stay forever.
Greece is a fantastic destination and keeps getting better for all seasons. Apart from summer and spring, you need to allocate time for the winter season.
We hope you enjoyed this article. Do read all our articles for Greece, as we have plenty of them. Greece is a country with great history and lots of world heritage monuments.
If this post helps you in deciding when to visit Greece, please consider the related posts below: