Have you ever walked into a mega-casino? If you have, you would agree that it comes to such establishments, size does matter. Do you know which is the biggest casino in the world?
If you have not, you better add it to your bucket list because it will be an experience like no other.
There are ordinary brick-and-mortar casinos that span over a few hundred feet – the size of shopping malls. You probably know many of those. Then there are massive mega-casinos whose floor sizes are comparable to small towns.
Which is the Biggest Casino in the World?
Is there more than one? These massive establishments are built and equipped to offer next-level gaming. They are not a world of gamblers, but a universe of entertainment. These casinos offer a completely different experience to online casinos like Intertops Casino Red, however, online ones are also great.
Here is the biggest casino in the world and 7 more of the world's biggest casinos, that you should strive to visit at least once in your life.
8. Rio Casino Resort
Floor size: 266,330 sq. ft.
Year Opened: 2002
Number of Games: 274+ slot machines, 12+ table games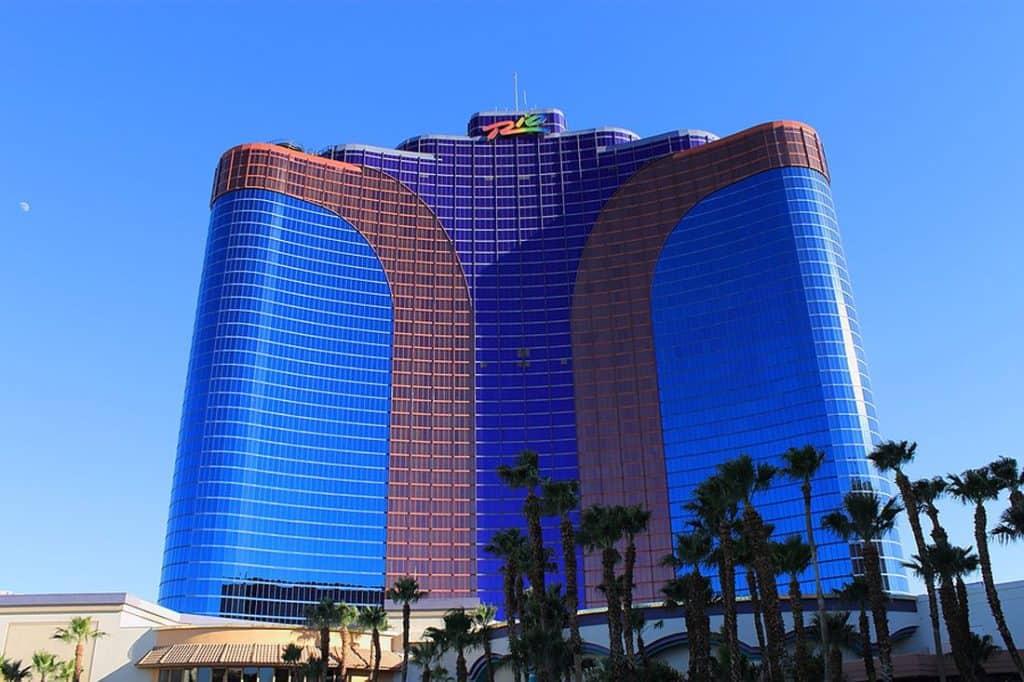 While you may have thought that all of the world's largest casinos are located in Macau or America, I'm sorry to tell you it isn't. One on my list is an absolute gem and its home base is located in South Africa!
With a massive 266,000 square feet of gambling area and one of the largest casinos in Africa as well as the southern hemisphere general; Rio Casino Resort is an incredible place for anyone who loves games.
There's a Salon Privé for high-rollers, hotel, and kids' arcade gaming center to complete the attractions. There are two restaurants that offer fine dining experiences as well!–And don't forget about our bar!
7. Wynn Palace
Floor size: 273,000 sq. ft.
Year Opened: 2016
Number of Games: 1,000+ slot machines, 350+ table games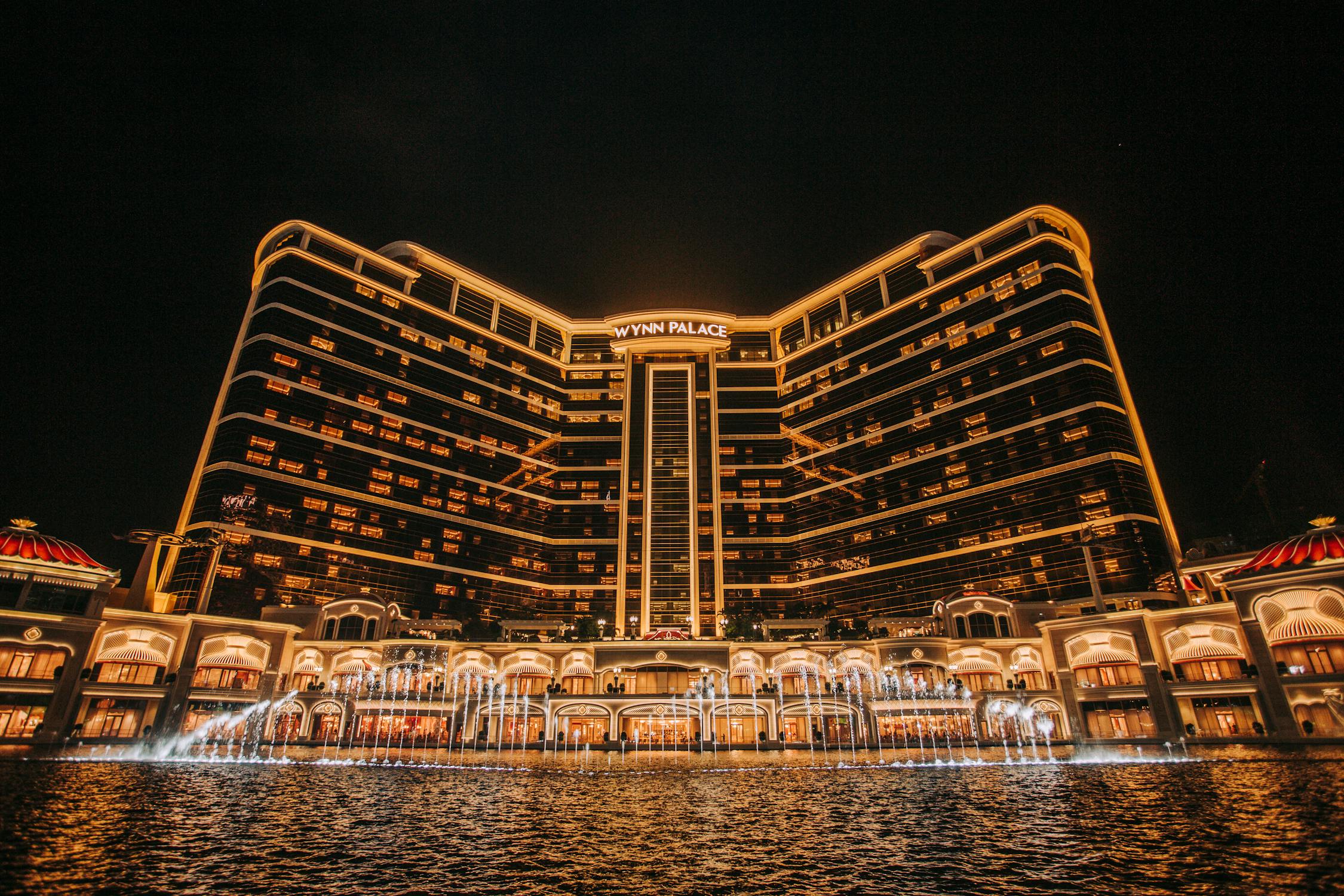 Wynn Palace is a part of the Steve Wynn Cotai integrated luxury casino resort. It is located about 20 minutes out of the center of Macau on the Cotai strip (China). Should you happen to look for it, you will not miss the 28-story skyscraper hotel with over 1700 suites and rooms.
The most prominent feature of this Wynn Macau mega-casino is the 8-acre 350,000 sq. ft. Performance Lake beautifies the front of the palace. It offers a wide selection of entertainment options, including over 350 table games.
High-end gamblers can also opt for junket rooms with special tables. The resort has won the Forbes 5-Star Award seven times – two of them consecutively.
6. Foxwoods Resort Casino
Floor size: 344,000 sq. ft.
Year Opened: 1986
Number of Games: 5,500+ slot machines, 350+ table games
Foxwoods Resort and Casino is actually six casinos in one located in Ledyard, Connecticut.
The resort covers a combined 9 million square feet. The property hosts two hotel towers offering 2,228 rooms, a children's arcade, and a retail complex with 85 stores of luxury goods.
There is a lot more on offer at Foxwoods, aside from accommodation, games, and an exclusive shopping experience. If you love poker, be sure to visit the World Poker Tour Room.
The best feature is that it is surrounded by acres of forests that supply fresh and cool air. This natural scene is ideal for relaxation and enjoying the scenic beauty.
5. Galaxy Macau
Floor size: 400,000 sq. ft.
Year Opened: 2011
Number of Games: 1,500 slot machines, 650+ table games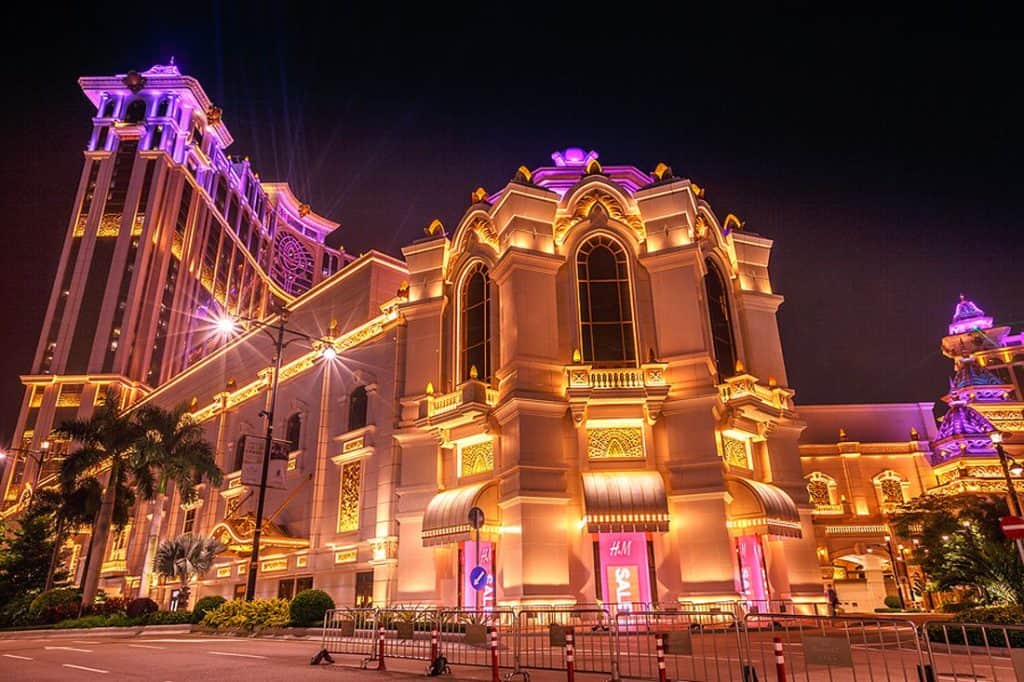 Galaxy Macau is an entertainment resort that has been open since 2011. The $1.9 billion projects was funded by Galaxy Entertainment Group and features six themed hotels as part of its complex, with further expansions ongoing in 2016 & 2018!
Galaxy Macau features a poker room that is one of the best in all-you-can find cash games and tournaments at different levels for players with diverse interests, financial means, or preferences.
4. City of Dreams
Floor size: 420,000 sq. ft.
Year Opened: 2009
Number of Games: 1,514 slots, 450+ table games
The City of Dreams resort and casino is also situated on the Cotai strip in Macau.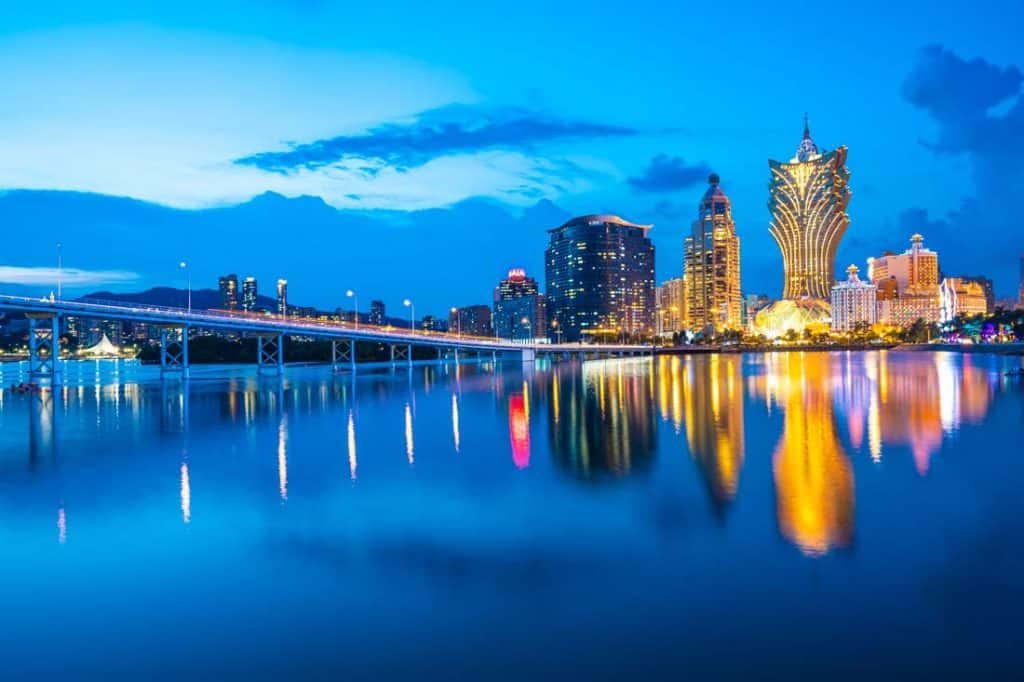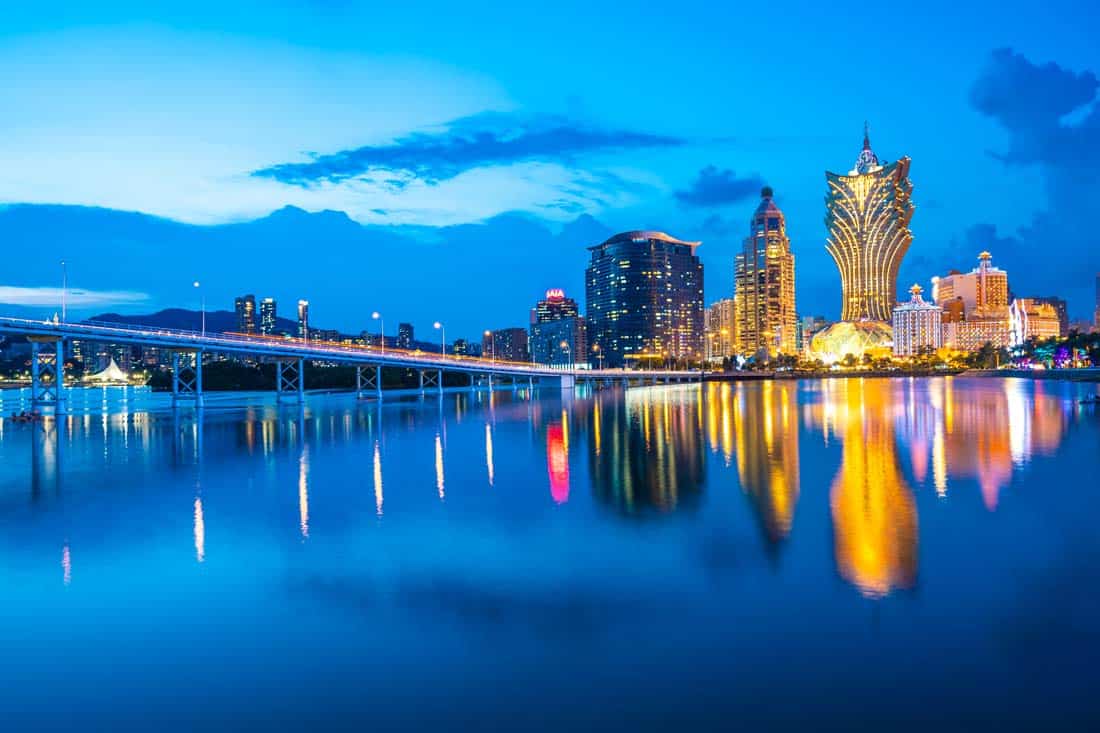 It was designed to be the ultimate gambling and entertainment complex over a decade ago. Non-gambling visitors flock to the massive complex to try new delicacies in its four hotels.
For shoppers, the complex hosts countless boutiques and shops occupying sprawled over 175,000 square feet. CoD, as one of the best casinos in the world, is popularly known, offers an unrivaled gaming experience and variety to every punter.
Visitors find this place's stunning lighting, thematic décor, and upbeat music unique and memorable. Whether you are a low-stake player or a high roller, the City of Dreams promises a fun and memorable experience.
3. MGM Cotai
Floor size: 500,000 sq. ft.
Year opened: 2018
Number of Games: 1500+ slots, 175+ table games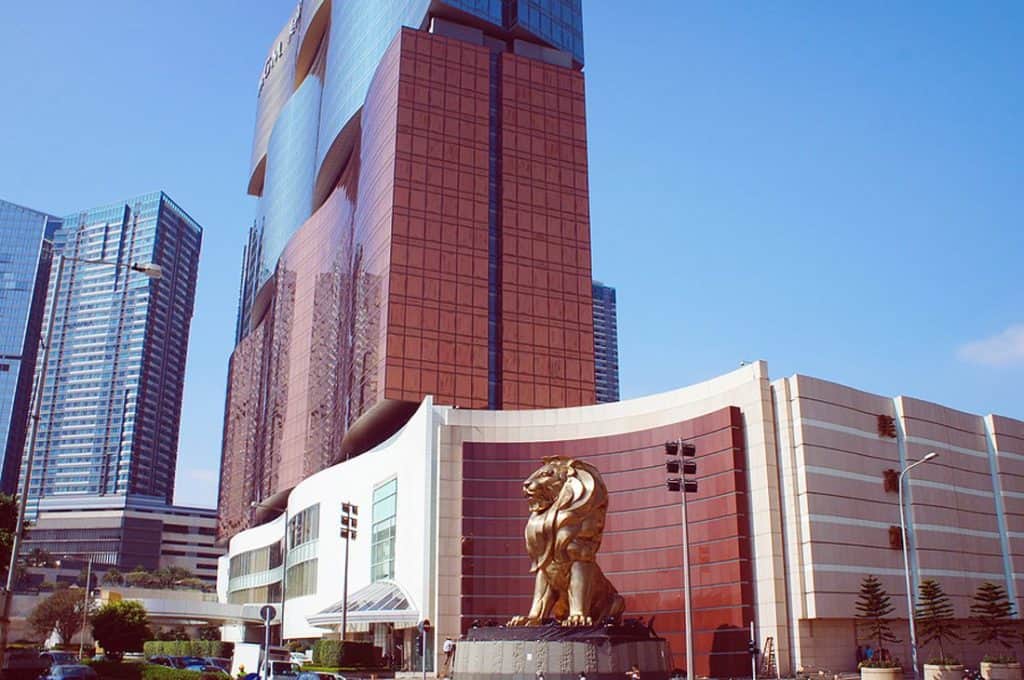 The shiny new MGM Cotai resort is one of the newest casinos in Macau, and it just opened its doors in 2018. The cost to build was around $3 billion dollars; which makes this place look like some sort of jewelry boxes stacked up against each other!
The floor of the MGM Cotai resort is 500,000 square feet and hosts 1,500 slot machines. There are also 200 gambling tables for players to enjoy their luck at!
2. Venetian Macau
Floor size: 546,000 sq. ft.
Year opened: 2007
Number of Games: 3400+ slots, 800+ table games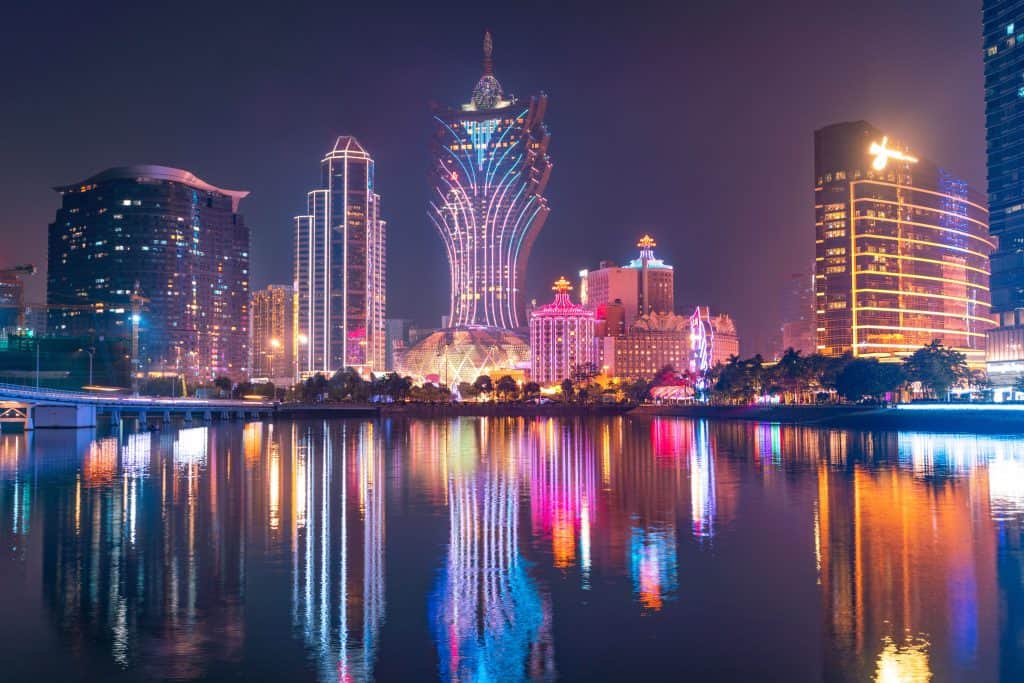 The Venetian in Macau, China, is by far the largest casino hotel in the world. It also boasts of being the 7th largest building globally – by floor size. With revenue seven times larger than the whole of Las Vegas, Venetian is the 9th highest recipient of tourism and gambling revenue.
The Venetian is a gambler's paradise. It was designed and built to cater for everyone – from sight-seers and low-stake punters to billionaire gamblers.
One of the most fantastic attractions is the hotel's winding canals modeled after Venice's canals. Visitors also get to enjoy the numerous swathes of retail, convention, and dining spaces on the property.
1. WinStar World Casino & Resort
Floor size: 600,000 sq. ft.
Year opened: 2003
Number of Games: 7,000+ slots, 100 table casino games, and 800-capacity bingo hall
WinStar World Casino, located in Thackerville, Oklahoma, is one of the largest casino in the world. The resort is also famous for its golf courses, nightclubs, sports lounges, and exclusive pool bars and spas. Its eight gaming plazas named after the most famous cities in the world justifiably gives it a global feel.
Aside from the relaxation amenities, WinStar also boasts of a whopping 17 restaurants. The resort is a popular attraction to top entertainers, thanks to its Global Event Center that seats 3,500. It also has a 7,700-seater Colosseum that looks and feels magnificent to first-time visitors.
Conclusion on the Biggest Casino in the World
Have you explored any of these behemoths?
If you have not, you will never know how it feels to be spoilt for choice on what to do, where to explore first, or which games to play.
Always make sure you travel safely.
Also, read 9 Best Zoos In The World.