Do you know how to cope with the hidden dangers of travelling? Travel broadens your horizons. It opens your eyes to new ways of seeing the world, and it deepens your understanding of what it means to be human.
That said, the dangers of travelling are crucial to acknowledge.
While you can only do so much to avoid any unwanted issues, you can choose your destinations with care and adjust your travel plans accordingly.
You should also take certain precautions to ensure the safety of yourself and your family.
With that in mind, we'll walk you through everything you need to know about the dangers of travelling is in the sections below.
Tell People Where You're Going — and When You Plan to Return
One of the top things related to the dangers of travelling and most neglect is to inform others of their whereabouts. So whether you're jetting off to Paris for an extended weekend or studying in China for a semester, let those you love know where you're going and when you expect to return.
This way, they know to contact the appropriate authorities if you get delayed.
Also, do your best to maintain contact with folks at home.
Even if you're traveling to distance yourself from the place where you live, have someone stateside you text or email regularly.
This is particularly important if you plan on remaining abroad for an extended period.
Research Your Destination in Detail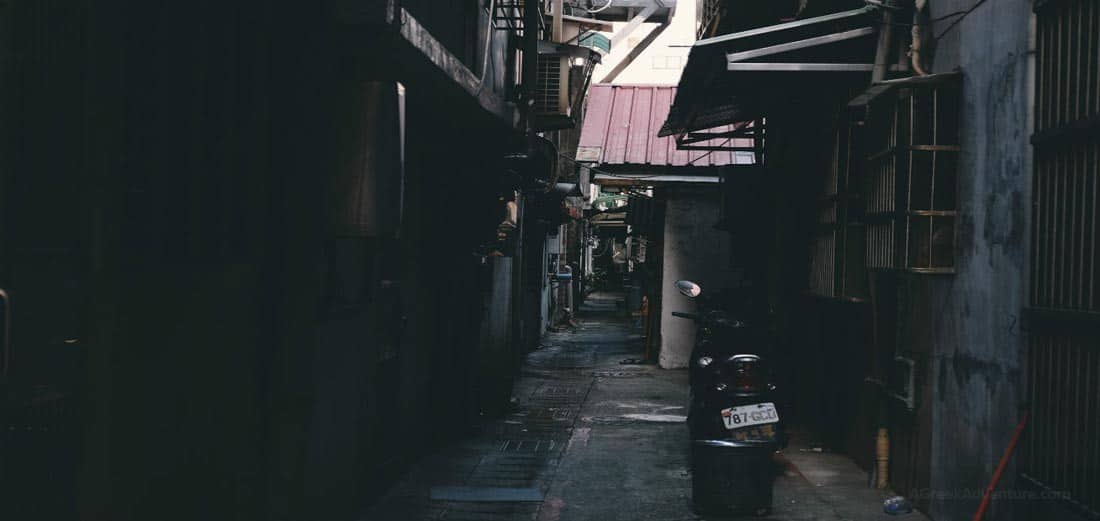 Now isn't the ideal time to travel to places like Iran.
While it's a country with a rich culture ripe for exploration, distrust of Americans runs high. In general, it's best to avoid areas actively at war.
Doing some preliminary research alerts you to the crime rate in the region you're visiting as well.
Read up on common scams in the area.
In some places, criminals pose as taxi drivers, for example. Once you get into the wrong vehicle, a stranger has full control over the situation.
Watch the Weather Forecast
Imagine if you booked a trip to the Bahamas in early September of 2019.
When Hurricane Dorian struck, countless people suffered injury or death.
Yes, you can rely on airlines to cancel flights during inclement conditions, but what if you plan to remain abroad for weeks or even months?
Check the weather forecast for your destination.
While you may find travel bargains during certain times of the year, is it worth risking a nonrefundable deposit on a Caribbean excursion during peak hurricane season?
Memorize Important Phone Numbers
The most efficient device you have is located between your ears. Cellphones can break, and replacements can prove challenging to find in certain regions.
Computers and tablets crash.
Memorize the phone numbers of your emergency contacts. Believe it or not, many people don't recall their intimate partner's info.
Also, commit the phone number of the American embassy to memory.
This way, if you lose your phone or electronics don't work, you can still reach out for help.
Avoid the Language Dangers of Travelling
If you're setting sail for Australia or New Zealand, you'll adapt to colloquialisms quickly enough.
However, if you're traveling to China, learn to say "I need help" and "Where is the hospital" in Mandarin.
Even if you don't speak the language correctly, shouting any word in the native tongue will turn heads.
Plus, you'll feel more confident ordering in restaurants.
Invest in Quality Carry-On Gear
Many travelers carry their most vital documents, like their passports, in their carry-on luggage.
Make sure yours exceeds usual safety standards.
For example, chain zippers have two sets of interlocking teeth, making them more secure than standard models you can open with a ballpoint pen.
Invest in luggage with locks for additional security.
While soft-sided bags let you squeeze in "just one more thing," hard-sided versions offer superior protection.
It also helps you prevent paying extra baggage fees for the additional weight.
If you combine travel with business, then you can travel with style by carrying all your documents and laptop in a travel messenger bag. There are amazing ones, that are stylish and durable made from leather. The following is one we have and use (we got it from here) and worths every penny. You can fit lots and lots of items in it as it has so many internal and external pockets and space. It is classic and classy! We carry one 15inch laptop (you can fit up to 17inches laptop), with the mouse, power cord, external disks, notebooks, wallet, phone and there is still tons of space. It even gets better as you use it (the leather has that quality).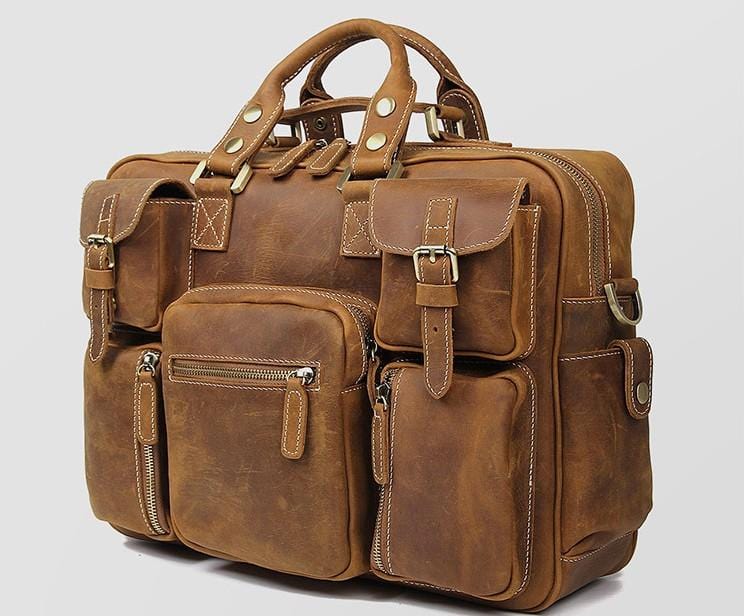 All zippers and straps to secure items make it extremely safe, not to mention how handy it is to be able to reach all items fast through the external pockets.
Triple-Check Travel Arrangements
If you have a physical disability of any type, contact your airline ahead of time to ensure it provides you with accommodations like a wheelchair for waiting at security.
Also, call your hotel the day before your departure to confirm your reservation.
You don't want to arrive in Karachi, Pakistan, only to discover "no vacancy" signs everywhere.
Furthermore, verify your transportation to and from the airport.
Many hotels offer complimentary shuttle services.
Even though you may have to contend with other passengers, taking advantage of such perks is safer than using an Uber or a limousine.
You could encounter fake airline drivers with criminal intentions.
Upload Documents to the Cloud
Losing your passport means heading to the American embassy to request a replacement. However, you can upload copies of insurance, your driver's license, and credit card numbers to a secure cloud storage account like Dropbox.
This way, if thieves abscond with your wallet, you have the information you need to minimize damage.
Carry Your Wallet in Your Front Pocket
If you carry your wallet in your back pocket, switch it to the front.
It's harder for pickpockets to swipe something in front of your eyes, even if you're momentarily distracted by a ruse.
This is an easy way to sidestep some of the more common dangers of travelling in a foreign country.
You can also invest in a money belt.
While extracting the contents proves awkward, money belts allow you to carry a small amount of cash in your pocket while keeping the rest of your cache free from prying eyes.
Avoid the Dangers of Travelling by Carrying a Dupe
Are you terrified of theft? If so, consider carrying a dupe wallet.
This way, if you're accosted at gun or knifepoint, you can hand the fake version to the miscreant while keeping the real one.
Fill your fake wallet with an expired driver's license and credit cards and include a small amount of cash like $1 to $5.
Leave Your Jewelry at Home
Sporting your best bling to the nightclub stateside is risky enough.
When traveling abroad, try to leave any valuables with sentimental value at home.
After all, you're looking to have an adventure, not impress the locals with your wealth.
If you do plan on bringing your jewelry, make a simple jewelry roll.
You'll have a compact, practical way to carry your valuables that can fit in a suitcase or bag.
Dangers of Travelling: Dress Conservatively
If you plan to visit a house of worship during your trek, many enforce strict dress codes or bar entry altogether if you show too much skin.
Yes, you want to wear shorts and a tank top on an African safari.
However, keep your attire classy and conservative.
Pass on showing too much cleavage or wearing shorts that don't reach your fingertips.
Buy Backup Chargers Galore
At home, a dead cellphone is an inconvenience.
Overseas, a drained battery can mean wandering lost for hours without GPS.
Before you depart, buy and charge several backup power sources.
This way, if your tablet fizzles, you're not left looking like a deer in headlights.
Learn to Read a Map
Unless you're a pilot, you might not realize the gravity of GPS failure.
Even the best devices go down sometimes, though.
Fortunately, most destinations sell road maps — if you're not accustomed to reading one, learn how before you leave.
Getting lost is a significant danger of traveling abroad that many tourists don't consider.
Photograph Your Ride's License Plate
Unscrupulous Uber drivers and cabbies can fleece you — or worse.
They're less likely to do so if you can identify them to the authorities.
Before hopping in your ride, tell your driver you're snapping a photo of their license plate. Then do it.
Even if you don't send the picture out via text, they don't know this.
Plus, if you leave something accidentally behind, you have a way to track down the driver and recover the lost item.
Lock Everything Up
This should go without saying, but always lock your hotel deadbolt at night.
Make use of the in-room safe for storing valuables like tablets and computers. You can even invest in locking wallets.
Set up Dual Authentication to Avoid Dangers of Travelling
Dual-factor authentication keeps vital logins like your PayPal and bank account secure by requiring an unconnected device to verify your credentials.
If you accidentally leave your laptop open and housecleaning enters, they can't access sensitive data stored on it.
Take Your Vitamins
Getting sick is never fun. Finding quality medical help abroad can prove tricky.
If you're traveling to many developed nations, you'll get your care for free or low-cost.
However, if you're trekking through countries lacking this, you can accumulate hefty bills if you fall ill.
Even if you're on a brief holiday, maintain healthy habits.
Take your vitamins and eat healthfully — at least, most of the time.
Get regular exercise and consider carrying lightweight equipment like fitness bands with you.
Stomach problems
Be careful what you drink and eat. Locals are used to street food, but you may not. Don't dive into any local cheap street food facility. When you drink canned beverages, have a dispensible or washable plastic/metalic straw for that.
Getting seriously ill in remote locations is not the ideal way to spend your days.
Altitude-sickness
Read and learn about the location you are travelling at. If it is in high altitude, you may need to allocate a few more days so your body adjust to it.
Altitude-sickness is not something only climbers get. It can happen to any traveler who goes high enough to get it. Get advice from local websites and tourism organizations (or your travel insurance agency) before book tickets and accommodation.
Such sickness can get you from dizzy to faint in no-time.
Accidents
You know what they say. S..t happens. Make sure you have insurance and a way to communicate with your loved ones or/and your hotel, especially in remote locations.
Learn the Local Emergency Number
If you're visiting India and dial 911, don't expect help to arrive quickly.
Each nation has a unique emergency access number, and your travel insurance can help you in case you fall and break your leg or witness a crime.
Store this number in your phone and memorize it just in case you suffer an injury or another one of the dangers of travelling on this list, especially in high-risk destinations.
Get to Know Your Neighbors — or Hire a Housesitter
Danger doesn't only strike you when you travel.
Your home is left sitting empty. If you neglect to pause your mail service, for example, that overflowing box tells thieves, "No one's here, so come on in!"
If you have a good relationship with your neighbors, ask them to stop in periodically to inspect your property and pick up any flyers left on your doorstep.
If you wouldn't know your next-door pal if you ran into them on the street, hire a housesitter to pop in if you plan on being away for a while.
Wait Until You Return Home to Post Info Online
You're dying to share the spectacular sunset shot you took on a Tahitian beach with your Instagram followers. Wait until you return home before doing so, however.
Like a driveway littered with newspapers, posting travel pictures while away informs miscreants that your house is open and ripe for the picking.
Travel Smart, Travel Safely
You can't prevent all possible risks when you visit an unfamiliar country.
But by following the tips above, you can minimize the dangers of travelling and help ensure a pleasant trip.
We would like to thank Dylan Bartlett, aka, "The Regular Guide," for his input. Also read Best Lightweight Luggage For Europe.