Do you have a family? As the weather is getting warmer, it is time to start looking for ideas for spring break for your families. Goodbye, cozy, cold winter nights, and hello, warm mornings! The sun's finally up, and it only means one thing—spring has come to shed warmth, happiness, and excitement. So what better season to plot exciting activities for the family than today?
Going on a fun spring vacation with family should be a must in every American household. However, planning the perfect getaway can be a challenge—an expensive one.
Just because you are on a limited budget doesn't mean that you don't deserve a good spring trip with your family. For one thing, you don't need to spend on expensive international trips to enjoy the spring.
If you need some cheap spring break trips for families, then you are in for a treat! This article has rounded up the best ideas for spring break for families because we believe that happy, bright moments with your loved ones should not break the bank.
Whether you're in for a beach trip, a simple outdoor picnic, a thrilling snow-related activity, or a fun out-of-town trip, we have a lot of exciting cheap spring travel ideas to uncover. So, grab a pen and paper, take down notes, and scroll further to know more!
Beach Trips Ideas for Spring Break for Families in the USA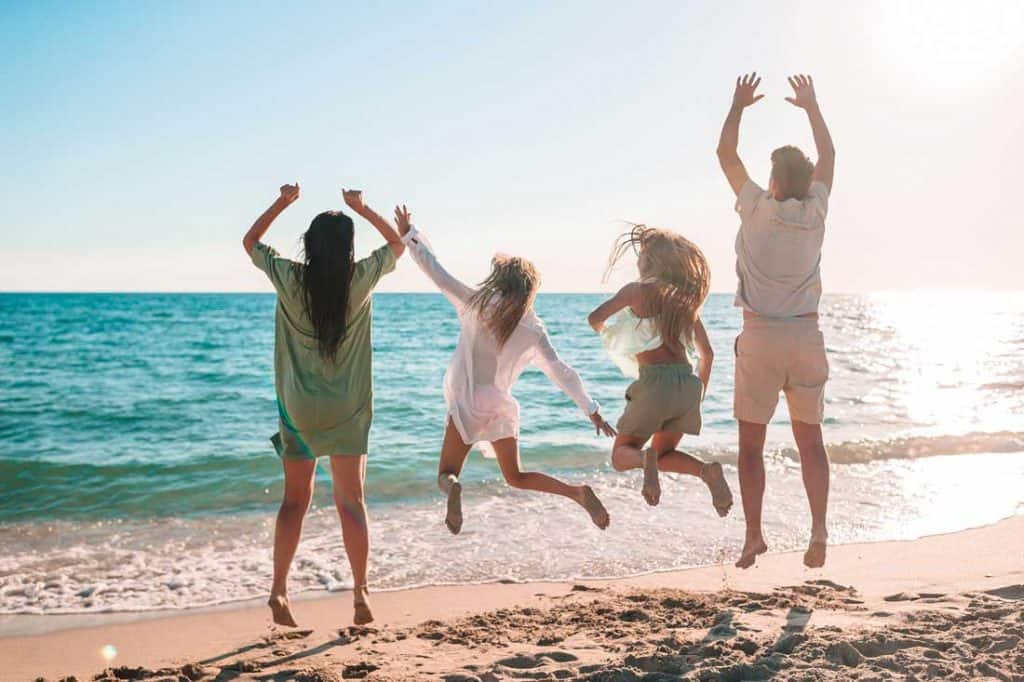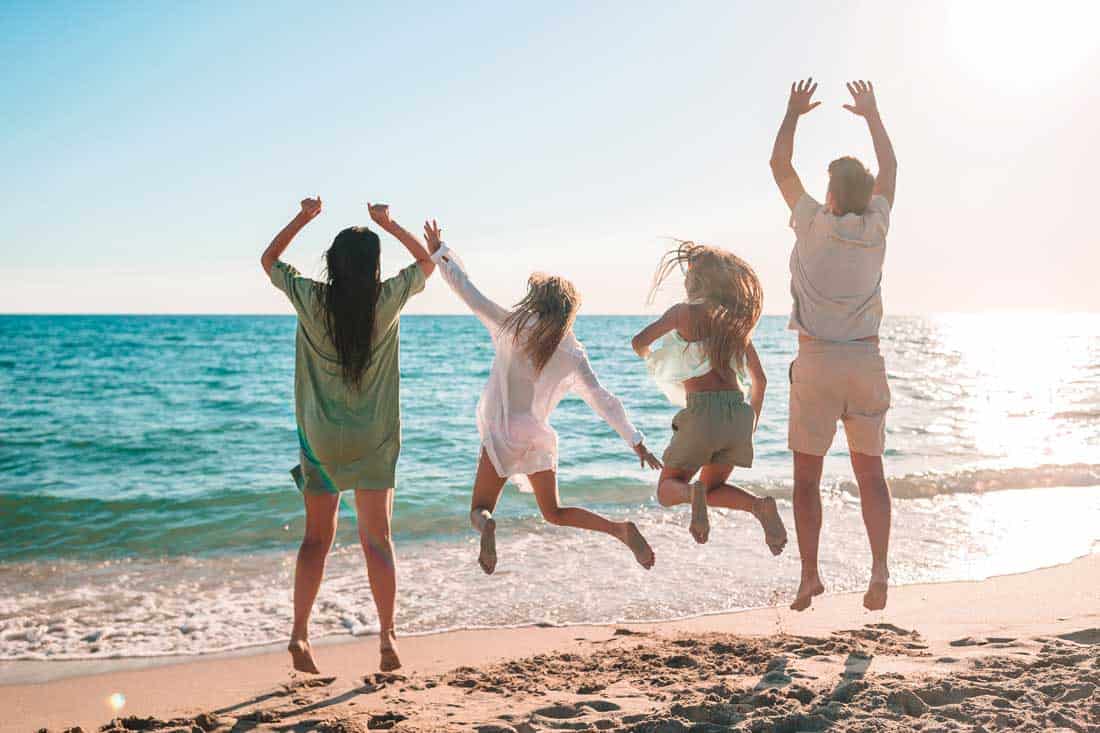 Spring is nature's way of saying it's about to go to the beach!
This season is a guaranteed mood-booster after chilly weather, and what better way to enjoy the start of sunny days than hitting the beach? Spring weather is the perfect time to unwind and just bask in the sunlight.
If you're down for it, here are some of the cheapest yet worthwhile beaches you can visit with your family:
1. Cocoa Beach, Florida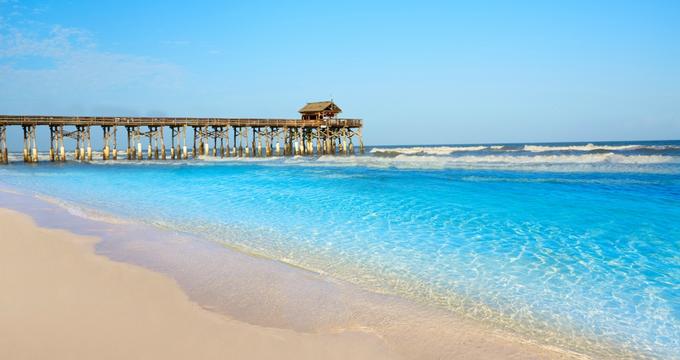 If you prefer spending your break with a chill, relaxing getaway, then the coastal surf town of Cocoa Beach is the ideal destination for your family. Located on the east of Orlando on Florida's Atlantic coast, this town is lined with budget-friendly hotels and family-run inns where you can find accommodation that doesn't cost an arm and leg.
Try boogie boarding on the beach, or take a ride to Port Canaveral through the Cocoa Beach Trolley, which is available at such a low price and is free for children under five years old!
Additionally, you should not forget to experience an incredible wildlife drive at the Merritt Island National Wildlife Refuge, wherein you can explore Ancient Cultures, the Museum of Dinosaurs, and so much more! At Cocoa Beach, you get closer to the wonders of land and water all at once.
Cocoa beach offers lots of ideas for spring break for your families.
2. La Jolla Beach, San Diego

Known for its year-round warm weather, San Diego will never run out of incredible beaches and exciting activities. One of our favorites is La Jolla Beach, which provides the gentlest waves along the mile-long shore.
Indulge yourself in a series of fun activities such as scuba class and snorkeling while your kids have fun watching seals and sea lions taking refuge along the coves.
Keep an eye out on the La Jolla Cove, one of the most popular spots in San Diego, wherein tourists can snorkel in the turquoise waters and the lush ocean life it holds.
3. St. Pete Beach, Florida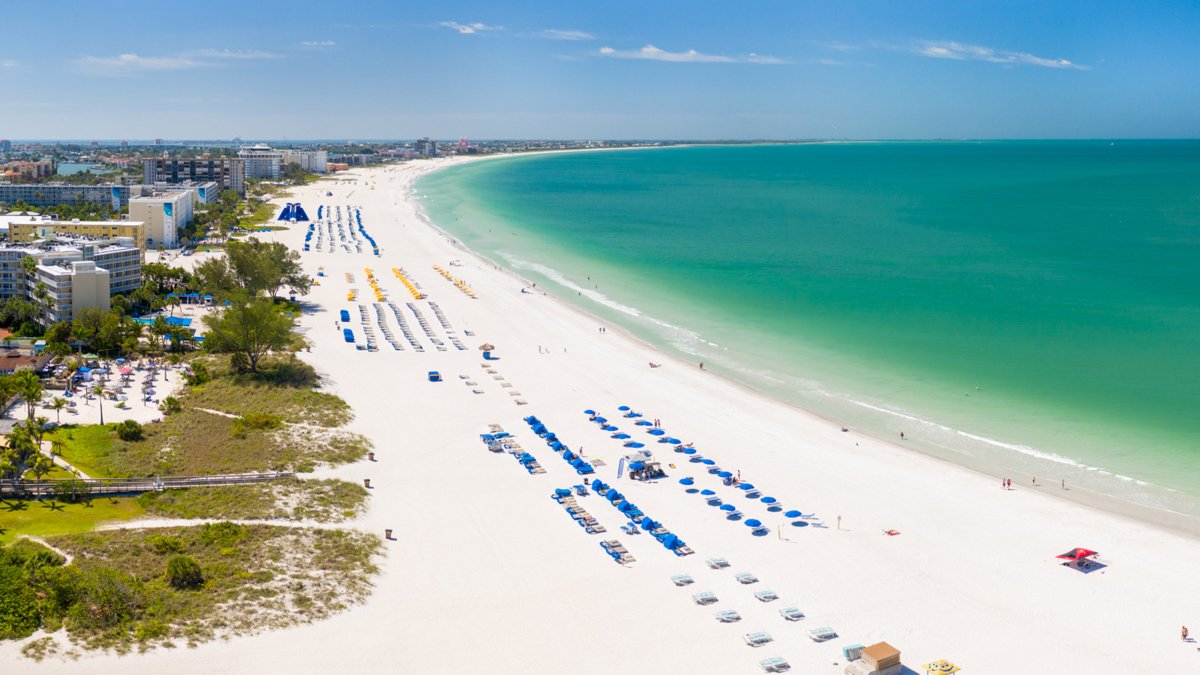 Situated in downtown St. Petersburg and west Tampa is this fantastic beach.
The St. Pete Beach is a rather long stretch of small beach communities located on a barrier island home to old-school motels and cheap accommodations.
Bask in the sun and sand as much as you want and get the best of the spring weather on this beach. Then, add an element of fun by bringing your kids to the nearby Sawgrass Lake Park, wherein they can finally see alligators other than their favorite cartoons! And then, after a thrilling trip to the alligators, treat your family to any of the nearby restaurants.
Out-of-town Trips For Families on Spring Break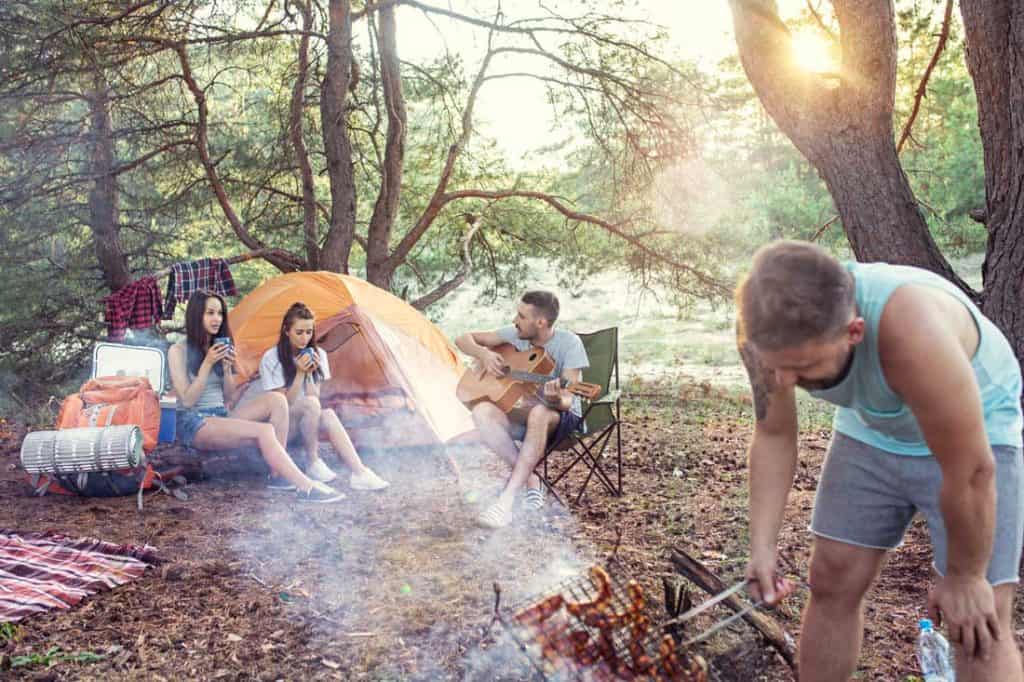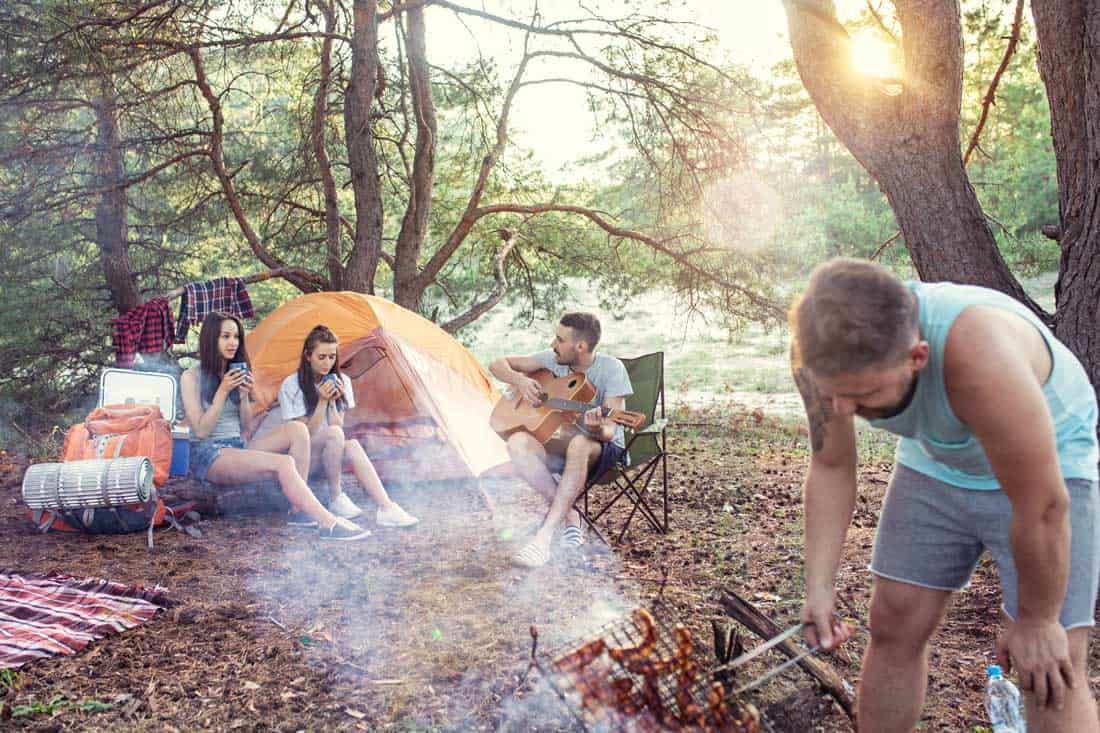 Whether you're in for a long flight or a ride, going out-of-town is a fun way to explore and enjoy different activities with your family!
Visiting other places is a great way to be one with nature and your family at the same time. Strengthen your bond, teamwork, and relationship in any of these cheap spots:
4. Greenville, South Carolina

Bond over fun recreational activities with your family in Greenville! If ever you're flying to Greenville, consider snagging cheaper flights into Charlotte or Atlanta, and then from there, drive to this beautiful town in South Carolina.
Set up a fun picnic time with the fam at Falls Park on the Reedy. Locally known as "that downtown park," this beautiful spot that offers a beautiful view of the falls, river, streams, mountains, walking trails, zip lines, and pet-friendly areas—it's as if mother nature's conspired to fit in this small town.
Take a trip to the Greenville Zoo, which offers free learning safaris for children on Thursdays. After that, travel west to see the breathtaking Lake Jocassee, wherein you can go bass fishing and swim with your loved ones.
5. Poughkeepsie, New York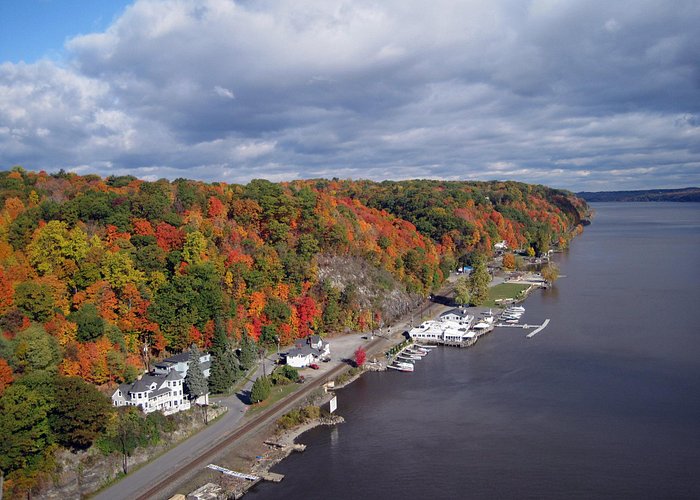 One of the best Ideas for Spring break for families in the USA should include our tail-wagging friends. Located in the Hudson River Valley is the Poughkeepsie.
One of the best pet-friendly accommodations is the Best Western Plus The Inn & Suites at the Falls, wherein they offer a sumptuous complimentary breakfast. Then, take your furry friend on a chill walk on the Walkway Over the Hudson, the world's longest elevated pedestrian bridge.
It is also where your children can snap Instagram-worthy pictures for their feeds.
After a long walk, enjoy a quiet time in the Best Western, wherein you can enjoy the waterfall views from an outdoor terrace with your family and furbaby.
6. Mystic, Connecticut
Do you prefer a relaxing stay-in at an affordable yet premium hotel? Then book a room at the Hampton Inn & Suites Mystic to get a taste of a relaxing spring getaway. There's an indoor pool where the whole family could take a dip all day long if you want.
Indulge yourself in their free breakfast packed with made-to-order waffles and spacious rooms with either one king bed or two queen-sized beds, a pull-out couch, and a kitchenette.
You can skip drives and enjoy a peaceful walk with your family towards Mystic's top attractions. Drop by at the Mystic Aquarium, the only place to spot Beluga whales in Connecticut!
You can also visit the Seaport Museum, which allows you to set your eyes on the world's last wooden whaleship that was docked outside on the harbor. We're sure you'll love these experiences as much as your children do.
7. Lake Powell, Arizona
A cool Idea for Spring break should include a way to see the spectacular canyons in Arizona. Transform your simple trip into a worthwhile one by staying in Lake Powell.
Prepare for a thrilling spring getaway this year—Lake Powell, one of the country's most fantastic vacation Lakes, is an excellent destination if your family is looking for that Instagrammable landscape. This vacation destination is just a six-hour road trip from airports in Las Vegas, Salt Lake City, and Phoenix.
The wonderful lake is the perfect backdrop for your family activities, such as picnicking by the shoreline, staying in the campground, boating with your special someone, and fishing with your son.
Points of interest include the famous Rainbow Bridge National Monument, Bullfrog Bay, Clear Creek Canyon, Lost Eden Canyon, The Rincon, Moki Canyon, Hole In The Rock, and a whole lot more!
Ski Destinations for Families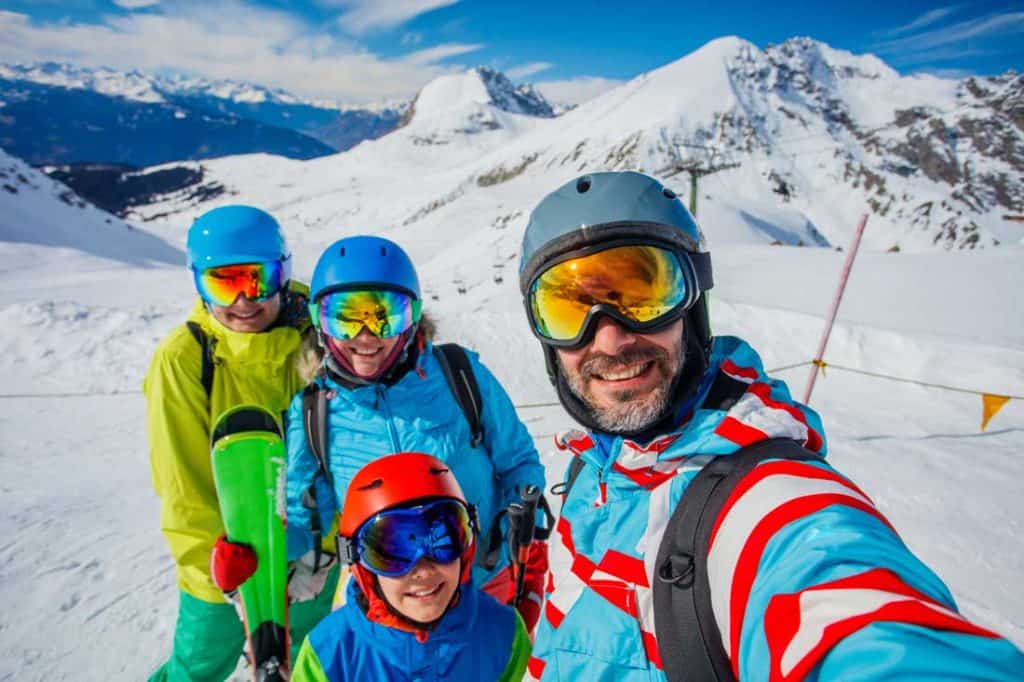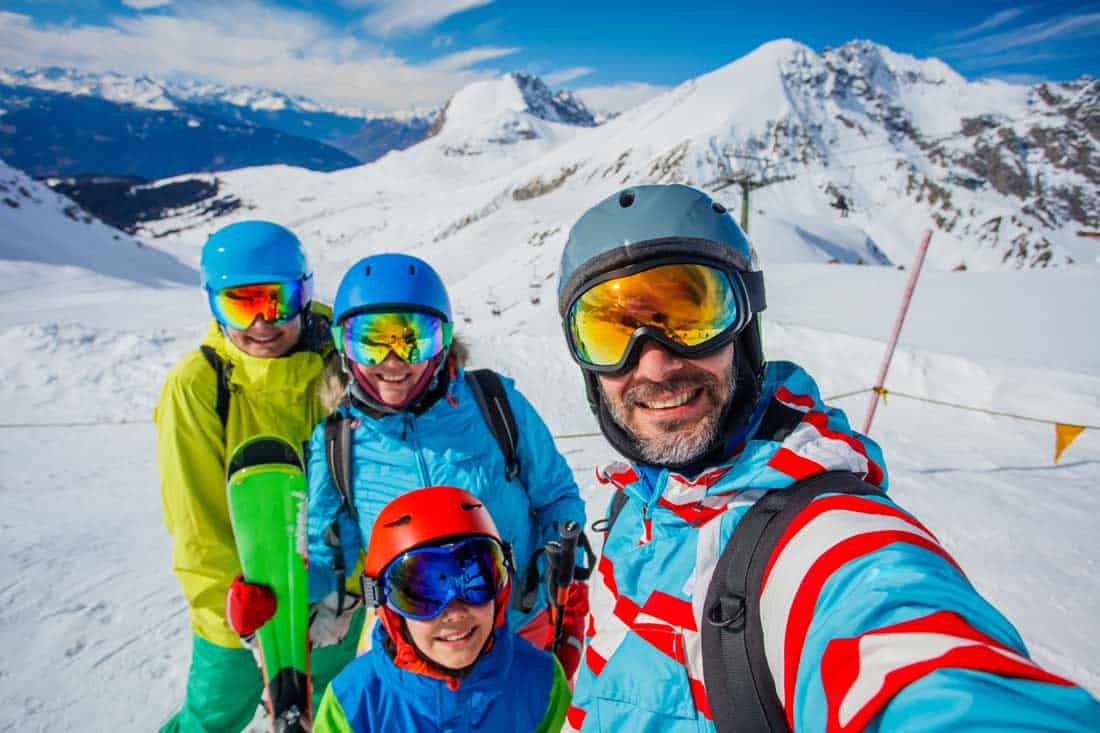 Just because spring is here does not mean that ski season is over! If you favor the mountains over beaches and stay-in vacations, then skiing is the perfect spring break activity for the whole family.
Whether you're a beginner or an expert, grab your snowsuits and gears for a fun skiing experience in these spots:
8. McCall Idaho

One of the best ideas for spring break trip for families, you say? Located more than a hundred miles north of Boise and right on Payette Lake's edge lies a small ski-centric called McCall town.
Wallow in the beautiful landscape the mountains offer you, as well as the unending fun you'd experience with your family.
The Brundage Mountain is a great ski resort where kids under 18 can have discounted lift tickets, and children under six years old are free to enjoy sliding through the snow—a real bang for your buck!
9. Glenwood Springs, Colorado
Snowmass and Aspen are popular towns in Colorado, wherein you can enjoy a multitude of snow-related activities. However, if you want to get a real bang for your buck, we suggest staying in Glenwood Springs.
Located at the junction of the Colorado River and Roaring Fork River is this budget-friendly vacation spot. Stretch your travel money father by enjoying Glenwood Hot Springs Resort's naturally-heated outdoor pool and splash pad. If you have children under 12, they can enjoy free skiing hours at Sunlight Mountain Ski Resort!
10. Lake Placid, New York
Revel in the beautiful landscape, fresh air, and snow-related activities in the beautiful Lake Placid. Whether you're in for a relaxing or active getaway, this place has got everything that your family wants in an exciting spring vacation.
If your family feels adventurous this spring, this wonderful town in New York is your new playground! It's ridiculously affordable for families who are spending their spring break. Go ice skating, hike scenic mountains, or explore the town's incredible history with your kids at the Lake Placid Olympic Center.
The whole family can also enjoy inexpensive lift tickets—you'll be surprised that one lift ticket only costs a fraction of those being sold in big resorts!
Sometimes, budget is never an issue, especially if you have tons of cheap, exciting ideas such as these! So, don't let a tight budget hold you back—go ahead and have those bags packed!
Wrap Up…
Now that you have a comprehensive list of cheap spring break ideas for families, which destination are you excited to go to? We hope you and your family will have the best spring break of your lives!
If you liked this list of ideas for spring break, consider checking out our other archives —