You ought to see it to yourself to getaway in one of these relaxing destinations in USA.
Between family obligations, dealing with work and your career, school, and everything else going on, there is no question that life is stressful.
If you find yourself strung so tightly that you're ready to snap at any instant, this is a telltale sign that you need to take a break from daily life and take some relaxation vacations.
Take the time to do something to restore your mental health and help you find inner peace once again at the best vacation spots to relax.
Whether you go as simple as a weekend away or an entire gap year after college, escaping the norm and mixing up your life can be great for your morale and your mental health as a whole.
Have you ever felt that freeing feeling over a long weekend that you don't have to worry about work and school since you're on your own time now?
Although your troubles will still be there when you return, sometimes being far away from everything can put it all into perspective and help you to organize your mind a little better.
Booking a spa weekend in the most tranquil places in the US, being away from it all gets you away.
Wherever you are, you don't have the same worries as you do back home where you left them.
Enjoying some peace with an empty mind is gratifying and soothing, finally giving you a break from everything else.
Are you happy in your job, your university, your relationships?
Now that you have no work or school consuming your thoughts, travel can be an excellent opportunity to think about what's most important to you and start planning a new direction in your life.
When you decide to take your next vacation, make it one that focuses on you and your state of mind. Let this vacation be the one that you find yourself.
Pick the right destination to help you relax and focus on your health and wellness, away from the hustle and bustle.
When you need to decompress, a space that respects your mentality is a must. Traveling far isn't necessary to get into the correct mindset.
But it helps to get away from the negative energy that is affecting your mood. There are a few places that come to mind, with each providing its version of oneness and these are the best vacation spots to relax in USA.
Don't forget to read our long post for Top 10 Southern Utah parks, and the best ways to travel to Utah.
If you are into sports vacations, read this. On the other hand, if you love kayaking then go to Florida.
What are the Best Relaxation Destinations in the USA?
If getting as far away from life as possible while enjoying a calm, quiet atmosphere is your goal, you know that some places are better than others to achieve that goal.
For example, if you're looking for peace and solace, then Bourbon Street in New Orleans is probably not the best idea.
Where are some of the best places to relax and most relaxing vacation destinations to visit in the United States?
The Hawaiian Islands
Some call the tropical islands paradise, which isn't too far from the truth for many people. Sprawling beaches of snow-white sand, gemstone-colored water, and palm trees swaying in a warm breeze.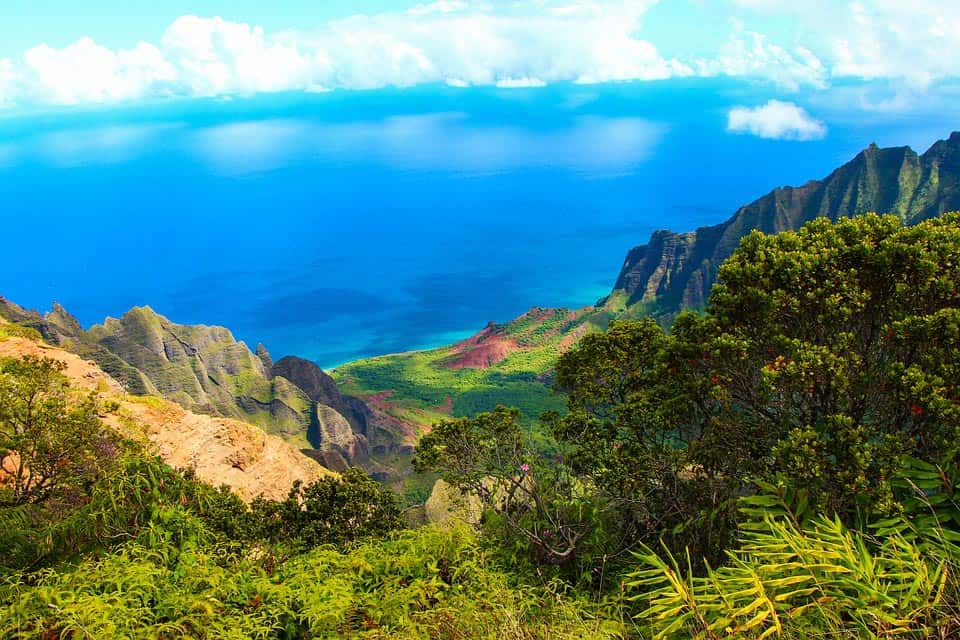 The most recent state to join the United States, this beautiful setting is also a well-known tourist destination.
The Hawaiian Islands are a great relaxation destination. What better backdrop to calm down and ease the tension that the sunset over the Pacific?
Thanks to its reputation as a hub for tourists, there are also many spa services available to you if the beach isn't relaxing enough on its own.
There are so many different ways to take advantage of these services — from pedicures to facials to massages — that if you chose to, you could spend your whole vacation in a puddle of relaxation at the hotel spa.
Hawai and a series of other destinations in the US are ideal for weekends for couples, too.
The Olympic Coast in Washington State
If shaggy pine trees, pebbly beaches, and cold, misty mornings are your idea of perfect solace, head to the northwest corner of the United States and see what you've been missing in natural beauty and fantastic hiking opportunities.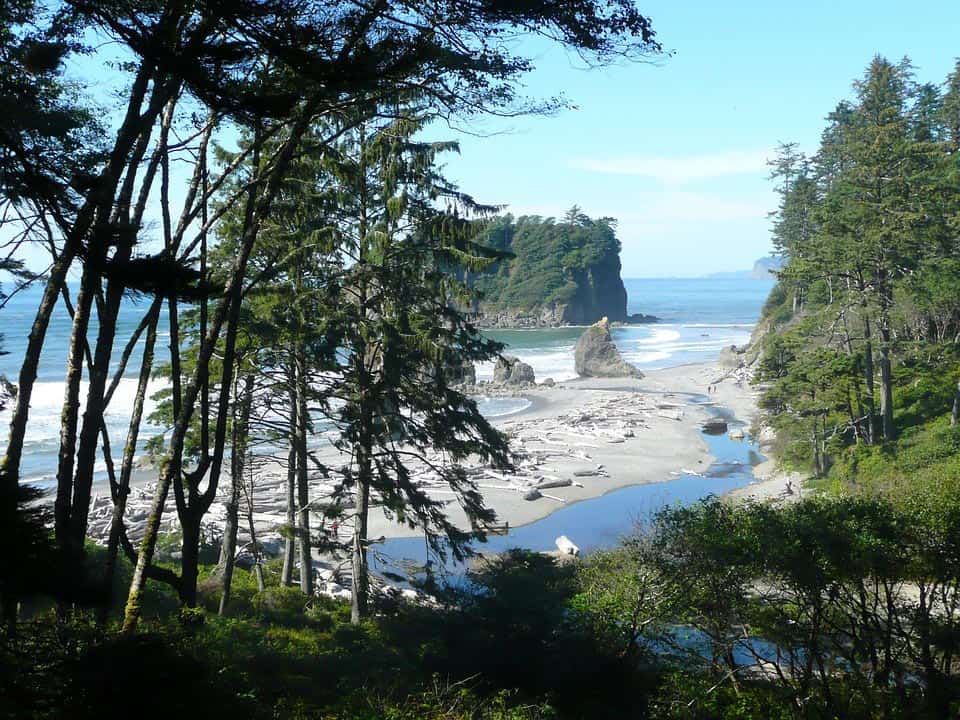 Cabins are available for rental, but camping is usually the preferred sleeping arrangements for the adventurous.
The Olympic Coast is a perfect relaxation destination.
The pitter-patter of rain on the roof is a soothing lullaby at night, and when you reach the Spot on the beach with the mist coming off of the ocean and the gulls flying in the background, you realize that you're witnessing Heaven on Earth.
The Pacific Northwest's breathtaking scenery is one of the most calming, peaceful places to meditate or practice a yoga routine.
Read this post for the top places to ride a bike (Pacific coast is included).
There is no wrong way to meditate on top of a misty mountainside, rest assured!
Napa Valley Vineyards in California
If you're a bit of a confessed wine snob and want to do nothing but chill out and drink some decent wine, then Napa Valley is the perfect destination for you. Here are the best distilleries in the US (Napa is one of them).


Located in the Northernmost part of the Golden State, there are so many wineries to choose from that you can't possibly hit them all.
Napa Valley is gorgeous, and the vineyards make this a relaxation destination to die for. Tours of vineyards, wine tastings, and history of the wine-making process, the warm sun, and the intoxicating smell of grapes are enough to get anyone in a calmer state of mind.
Plus, there's the bonus of getting to sip on some delicious fermented grape juice as you enjoy the scenery.
If you love Wine Tours in the US, read this.
Alaska — Anywhere, Really
At 570,641 total square miles, Alaska is the largest state in America.
It is one of the best places to see the Northern Lights.
With so much land, any place that you choose to visit is guaranteed to be quiet, peaceful, and breathtaking in its beauty.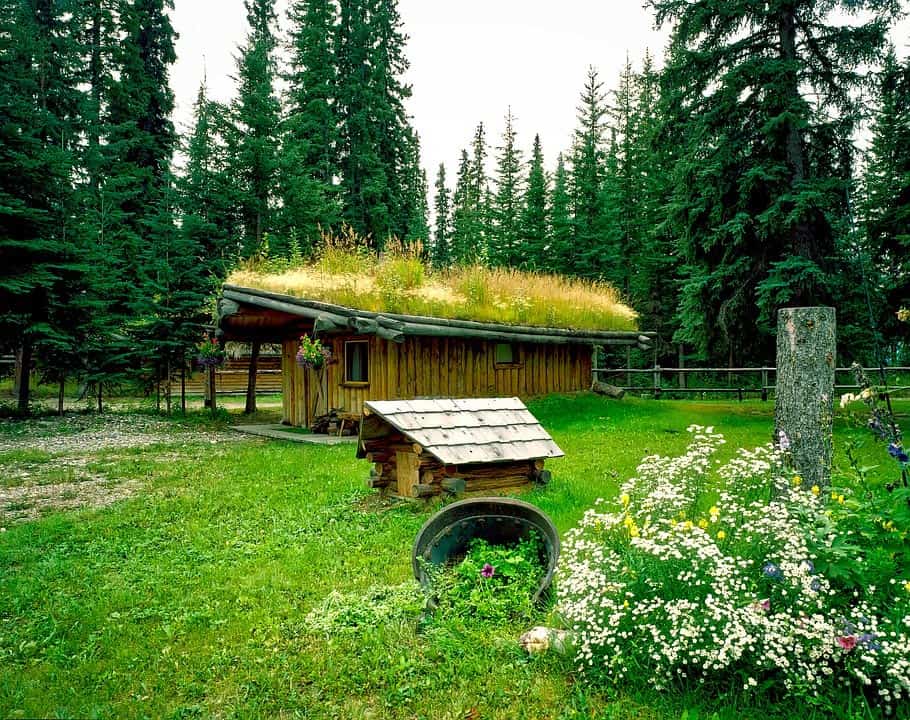 The outdoorsy, thoughtful type would get the most from a visit to the Last Frontier.
In Alaska, the Stillpoint Lodge features a twenty-four-hour meditation space. You will have a great time with the scheduled or freeform meditation options.
With the way the lodge is set up, it works for groups or individuals.
There is no pressure to use a specific service, and it isn't uncommon to spend the majority of your time in the organic garden. When visitors think of Alaska, the cold weather is the first thing on their minds.
It's much more than that, with Stillpoint Lodge being happily represented by the Kachemak Bay State Park. This is the only wilderness park in Alaska, and it is where you will find Halibut Cove.
With an inflatable kayak, you can explore the cold waters and witness one of a kind icebergs.
If the trip to the park seems a bit much, you can always take a scenic boat ride. By visiting Alaska during August and September, you get the best weather possible.
Given its solitary nature and the incredible union you share with wildlife, Alaska is the ideal place to reflect on life and practice meditation.
This makes it a unique relaxation destination. Its sheer size and proximity to Mother Earth can remind you of the simple things in life and where you find the most happiness in yours.
Austin, Texas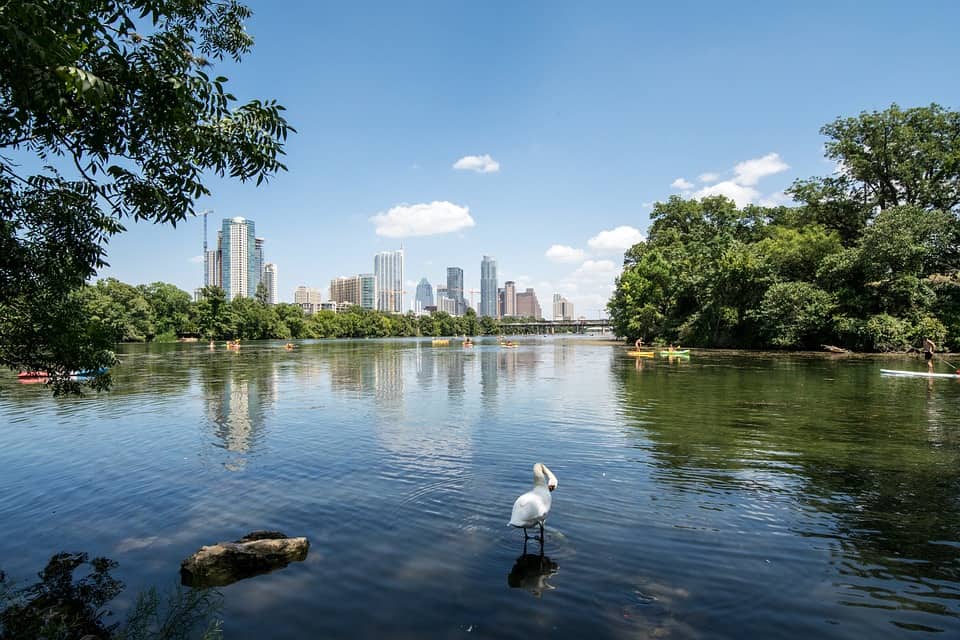 Travaasa is a paradise location located in Austin, TX, which is considered a great alternative to Hawaii. It doesn't take long to make an itinerary filled with meditation, yoga, and relaxation.
The spa services don't get in the way of the location's ambiance, as it seems to remain a thing on its own.
That's important in more than one way, and also prevents frustration from dealing with ordinary 'retreat' bookings. There are no dedicated dates to lock in, so book at your convenience.
That makes Travaasa an excellent relaxation destination. The resort is only twenty minutes away from the city, so it works like a typical vacation.
In a pinch, you can always split time between relaxation and everyday activities. More adventurous activities like canoeing are available, so Travaasa isn't considered a one-trick pony.
Maine, New England
Maine is a very relaxed place on its own.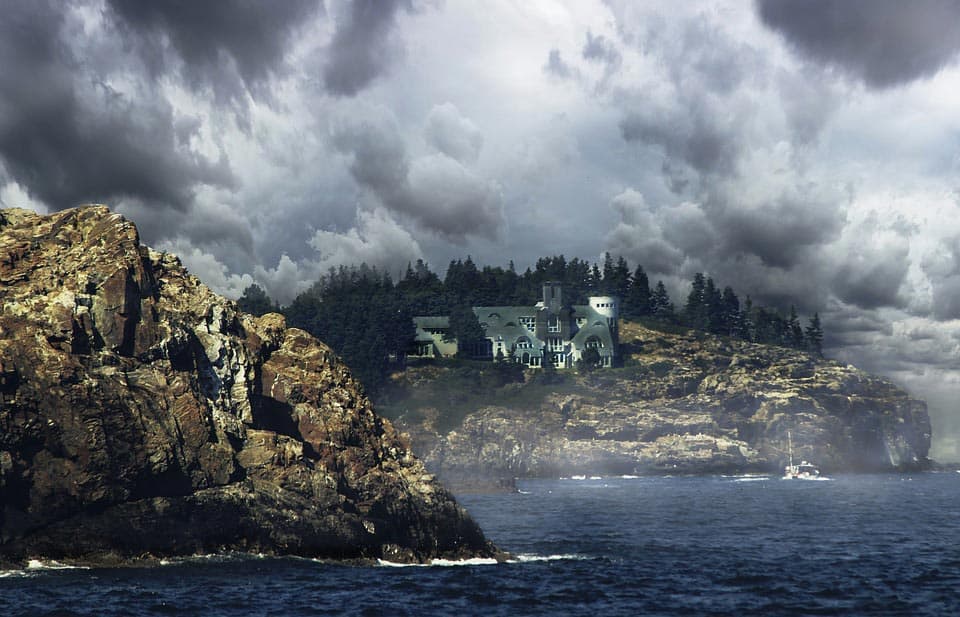 There exists the Rolling Meadows Retreat that adds to that by offering an intimate space that hosts up to eleven people.
This is an excellent choice for jobs that want to offer a retreat for workers of high-stress environments.
A social silence policy is in place once you're settled, and helps bridge the entire schedule together.
There is yoga, free time, and an encouragement to be more aware of your surroundings. Talking is permitted in guided sessions, and in total, can bring the full experience circle.
A lot of the methods taught can be used in everyday life.
The instructors do an excellent job of making every minute count to your well-being. Visitors will find the retreat the best safe space after heavy testing, classes, and life stress.
Red Feather Lakes, Colorado
Shambhala is more than just a place to gather and clear your mind. Shambhala is a philosophy, one that speaks to those looking for peace in their life. By the way, Colorado is one of the top destinations for Spring Break for families too. Opposites can co-exist.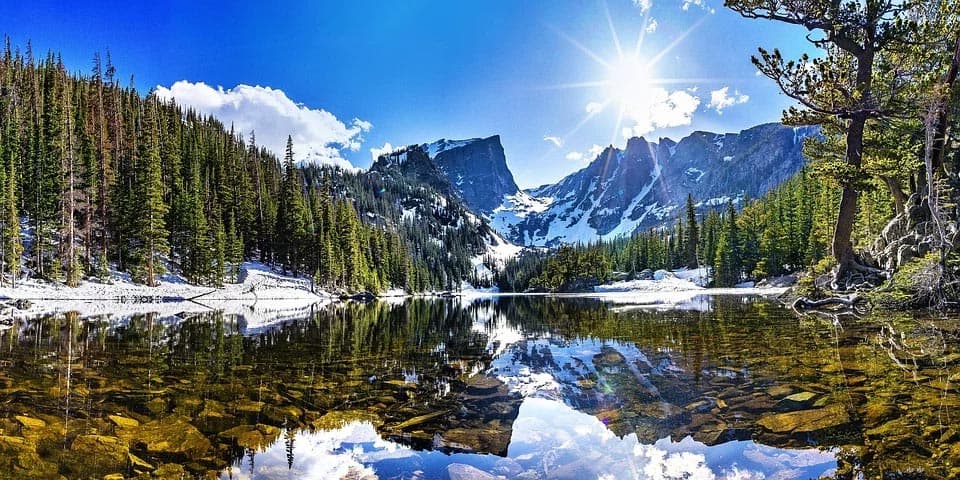 As part of a six-hundred-acre retreat, the Shambhala Mountain Center is a great relaxation destination because it has a diverse set of environments to meditate in.
To keep the peace of the center intact, cell phone signals don't work by default.
Out of all the choices on the list, this one probably has the most programs available. No matter how many times you visit, there will always be something new to try.
Some of the more popular programs are based on bestselling books or have a nature-based focus.
You can bring large groups of people and be assured that each person will have a completely different experience.
Read this post for best and easy hiking trails in Colorado.
Tucson, Arizona
Tucson, Arizona, is one of the hottest places on the planet. With the desert, it can reach alarming temperatures with humidity.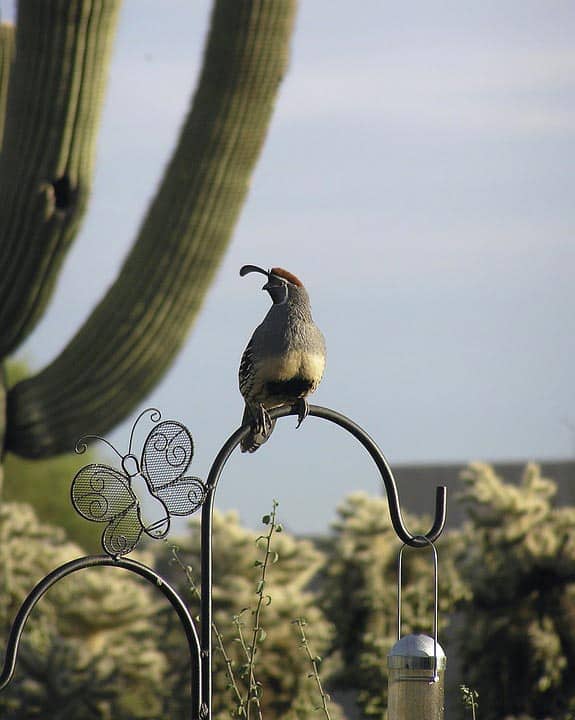 Deep in the heart of all this is Miraval Resort and Spa. On the surface, the heatwave makes Tucson seem like an unwelcome spot to unpack your mind.
But fortunately, it is a beautiful oasis to lower your stress levels down to zero. Miraval uses proven techniques that prioritize health, rejuvenation, space, and unique experiences.
Going on a journey of self-discovery comes easily with the services provided by the Spa, making it a great relaxation destination.
Past and current guests have a hard time describing the experience without sounding like an energetic salesperson.
And if you have an outdoor personality, then a few places can match the hiking adventures of Arizona.
Go, Explore!
Nice, right?
6 Tips To Relax On A Vacation
Tension flows seem to be an innate human characteristic. There are certainly numerous things in the world that can lead to tension or stress, so it seems sensible to take a break from time to time. The following article discusses some of the best ways to relax on vacation.
1 . Travel with someone you know and love or
2. Travel single- A solo trip will allow you ample opportunities to meet new people, but there's no one around for companionship when times get tough. If you're traveling with your significant other, though, don't forget about them while exploring the local nightlife! At least try not to…
3. Leave your cell phone – It can be difficult at first, but disconnecting from your cell phone can allow you a much-needed break. It's hard to relax if you're worried about work the entire time, and there are so many opportunities to have fun when technology is off – it's great!
4. Limit your travel plan – There are so many attractions waiting to be explored when traveling, sometimes without a solid plan it's easy for time to slip by. If you know what you want to see or do before leaving, try limiting yourself in order to maximize relaxation times.
5. Pack essentials only – After a long day of being on the go, it can feel good just relaxing in pajamas and a robe. By packing only necessities that provide comfort and relaxation, you don't have to worry about anything besides sleeping and getting ready for the next day.
6. Take a yoga class – Yoga is arguably one of the best activities for your overall health, especially when practiced on a daily basis. Taking an occasional yoga class while on vacation can be extremely relaxing. If you're not interested in joining an organized group, try doing it on your own! Google some "yoga poses" before leaving, and get familiar with how to properly do each pose. Once you arrive, take some time to relax by trying these poses in your hotel room or at the beach/park/local area that has plenty of open space available.
Beyond relaxing vacation spots in the USA: Read this post for the seven greatest winter gateways in the USA and abroad.
Travel is good for the soul. If the daily grind of life has got you ready to scream, find yourself again by traveling someplace calm and relaxing that helps you to reclaim your inner peace once again.
Whether inside or outside, you can find an activity that improves your well-being.
One of the listed getaways is bound to meet your list of relaxation priorities.
Being mindful means becoming more open to new experiences.
The best way to start is with a getaway that focuses on your mental health.