Are you traveling in the US this March? Do you want to know the best places to visit in March in the USA? No matter where in the country you are, you can be sure that there are places nearby that are perfect for visiting.
This article will cover some of the best places to visit in March in the USA! Also, read about the most relaxing destinations in the USA.
Santa Barbara, California
Santa Barbara is one of the best places to visit in March in the USA — but it is also lovely all year round!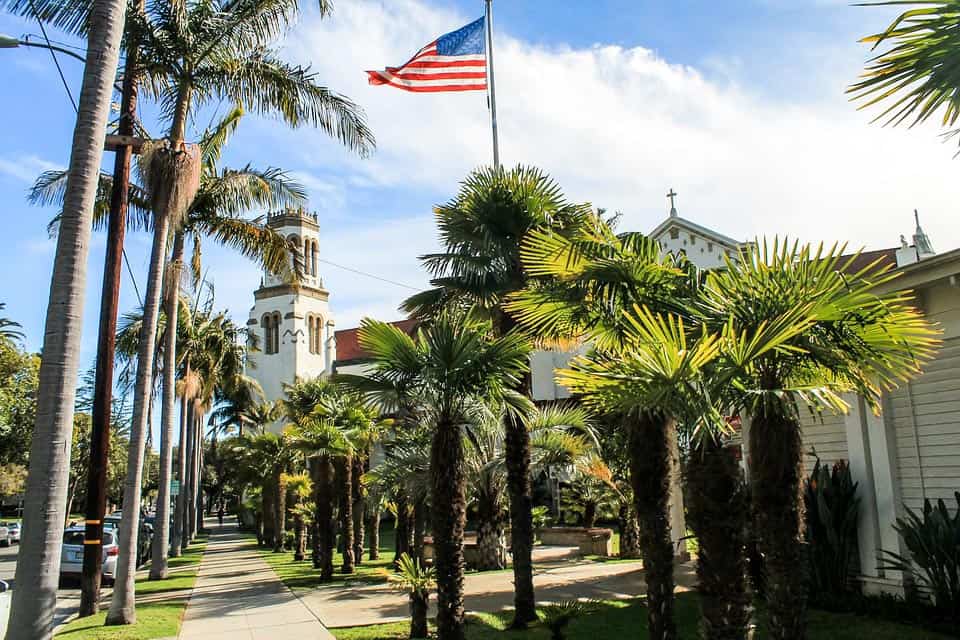 The weather in the spring, however, will be perfect for touring the city on the trolley or taking a food tour.
You can even catch Santa Barbara Restaurant week through March 6th. Tons of restaurants participate, offering reduced price prix-fixe menus for lunch and dinner.
For only $25, $35, or $45, you can get an incredible 3-course meal.
March is also the perfect time to visit Santa Barbara's beautiful beaches. Consider visiting Arroyo Burro Beach Park, known as Hendry's Beach, to the locals.
It's a great spot for whale-watching, surf fishing, or just lounging in the sand. Your dog can even tag along, as there's an off-leash area next door at the Douglas Family Preserve.
There are also tons of wine tours and tastings to choose from.
There are about 200 wineries in Santa Barbara County, so you're sure to find somewhere perfect! With its beautiful scenery and tons to see and do, Santa Barbara is undoubtedly one of the best places to visit in March in the USA.
Fargo, North Dakota
For all the pork lovers out there, it's worth your time to check out Fargo's annual Bacon & Beer Festival.
Held every year in March, you can watch as local chefs compete to serve up the best bacon-themed dishes.
Feast your way through the festival while enjoying craft brews paired with all the bacon you can imagine.
While you're in Fargo, make sure to see the sights of the city.
Check out the historic Fargo Theatre, built in 1926 as an art-house cinema. Today it's one of the best places in town to catch a movie or a show.
For fun with the kids, stop by the Children's Museum at Yunker Farm.
With more than 50 interactive exhibits, nature trails, a miniature train, and a mini-golf course, it's a great activity for parents and children alike.
Savannah, Georgia
Savannah is always hopping in March!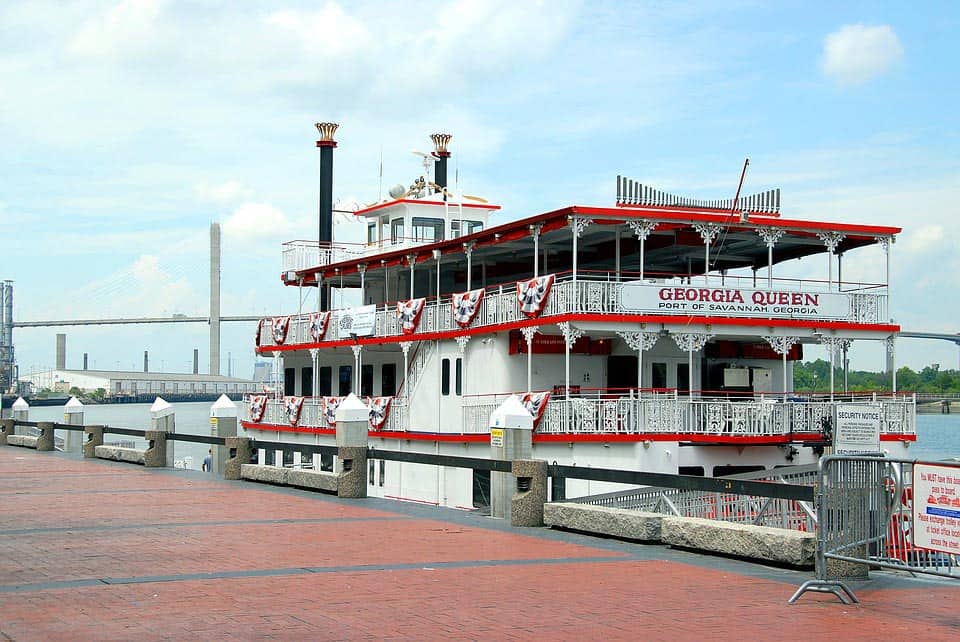 One unique local event is the Spring Celebration & Sheep Shearing. It is an affordable event that will let you learn about the process of making wool from beginning to end product.
Great for kids, there are hayrides, crafts, and games to participate in.
You can also enjoy the Savannah Boat Show, running from March 20th through 22nd this year at the Savannah Convention Center.
The show often hosts live music, various maritime exhibits, and other family entertainment.
With everything going on, it's not surprising that Savannah should be on your list as one of the best places to visit in March in the USA.
Don't leave Savannah without touring the Historic District!
This picturesque neighborhood boasts historical landmarks and museums. You can take an Old Savannah Tour, which will teach you all about the history of the town, complete with historical re-enactments!
Phoenix, Arizona
March is the sweet spot for Arizona as far as climate goes.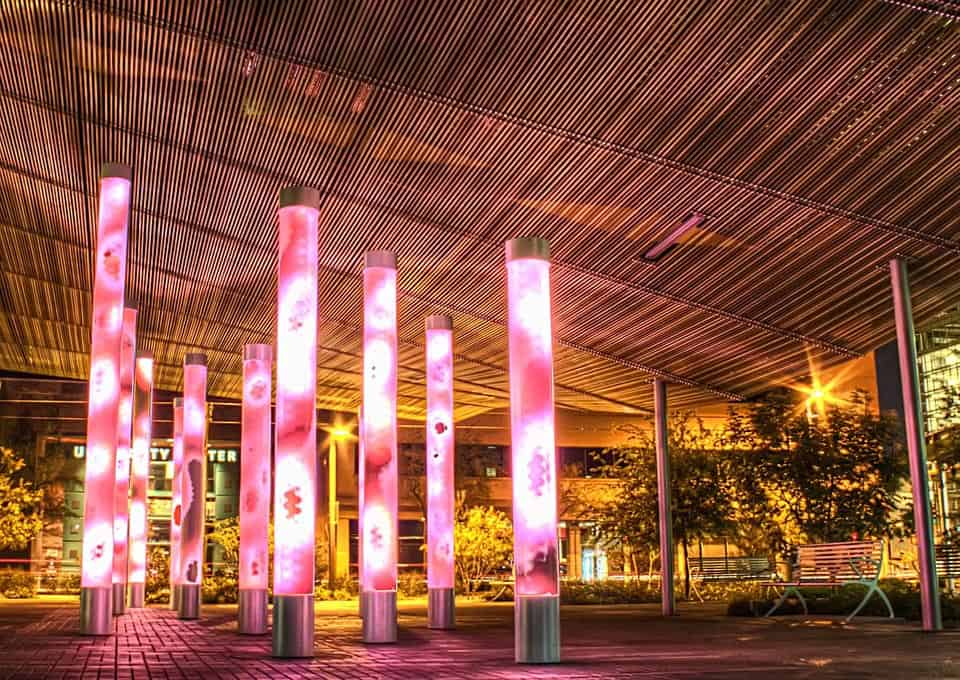 Phoenix is one of the best places to visit in March in the USA, with temperatures still on the lower side and plenty to do.
If you're a baseball fan, lots of teams run spring training around Phoenix, so make sure to check out your favorite teams.
Get your dose of culture by visiting the Phoenix Art Museum. Starting March 21st, you can Teresita Fernández: Elemental.
According to the museum's website, "the retrospective showcases more than 50 large-scale sculptures, installations, and mixed-media wall works created by Fernández over two decades".
For the adventurous types, you can hit the desert on an ATV adventure!
Different ATV rental companies will take you through the Sonoran Desert nearby.
A sunset tour is a great way to experience the fantastic nature of the USA in an exciting new way.
Miami, Florida
For those out there who like to party, there's no better place than Miami in March.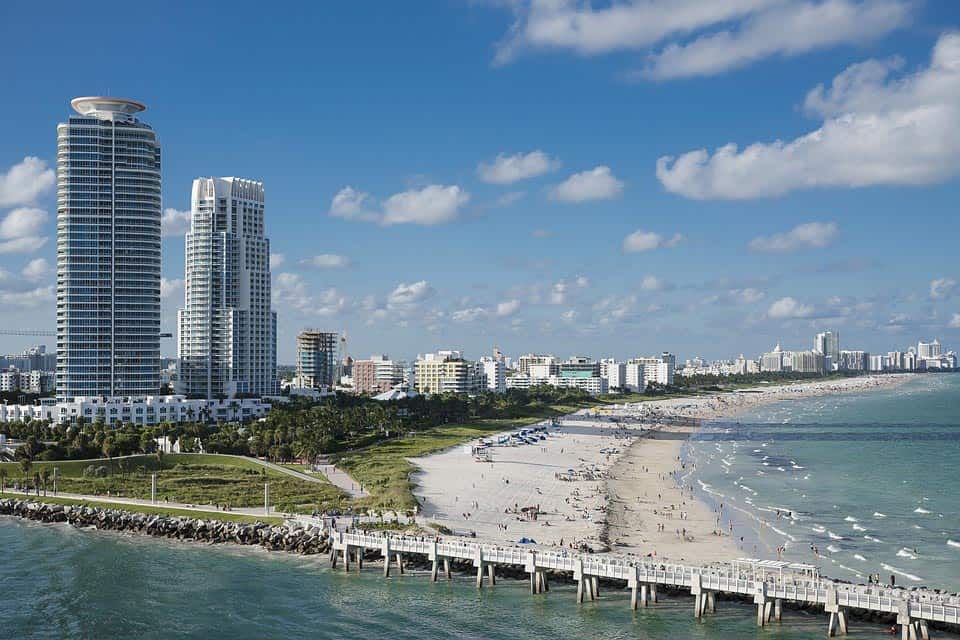 Don't miss out on the nightlife Miami has to offer.
There are countless clubs to choose from, with everything from dives to sports bars to the ritzier side of things.
South Beach is a must-see, with popular spots like Twist, Purdy Lounge, and Do Not Sit On The Furniture.
You also have the option to see the Ultra Music Festival from March 20th through 22nd.
Advertised as a "3-day immersive electronic dance music festival," it takes place in Downtown Miami.
Tens of thousands of attendees flock to Miami to see premier artists and DJs, so don't miss out – take a trip to this exciting city on your tour of the best places to visit in March in the USA!
Anchorage, Alaska
If you can make it to Anchorage in March, you certainly won't regret it.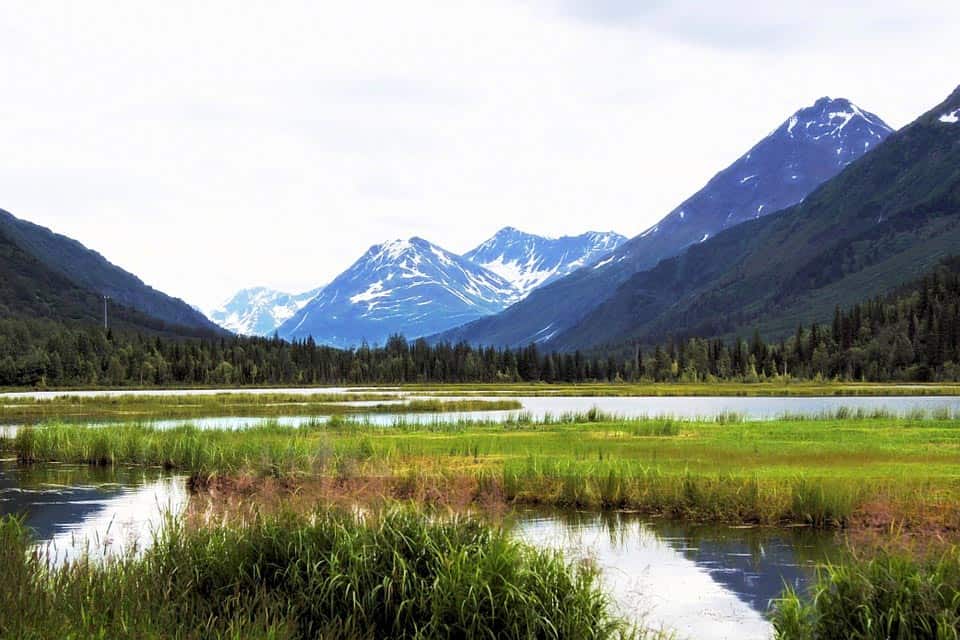 Alaska is one of the best places to visit in March in the USA because you have a good chance of seeing the incredible aurora borealis, among the most beautiful natural wonders America has to offer.
Alaska is a great place to get out and enjoy what nature has to offer.
There are many small group biking tours offered all over and around Anchorage.
You can even take a scenic drive out to take a guided tour of the Matanuska Glacier. Get ready to explore on foot, covering 3 miles on the ice!
Of course, there's the city to see as well. Whether you take a tour or discover Anchorage for yourself, be sure to find time for the Anchorage Museum.
Available for viewing throughout March, the exhibition Evicted explores low-income experiences of rental eviction through audio interviews, infographics, and more.
New Orleans, Louisiana
We couldn't forget New Orleans! This vibrant city had to feature on our list of the best places to visit in March in the USA, mainly due to all the festivities that happen around this time.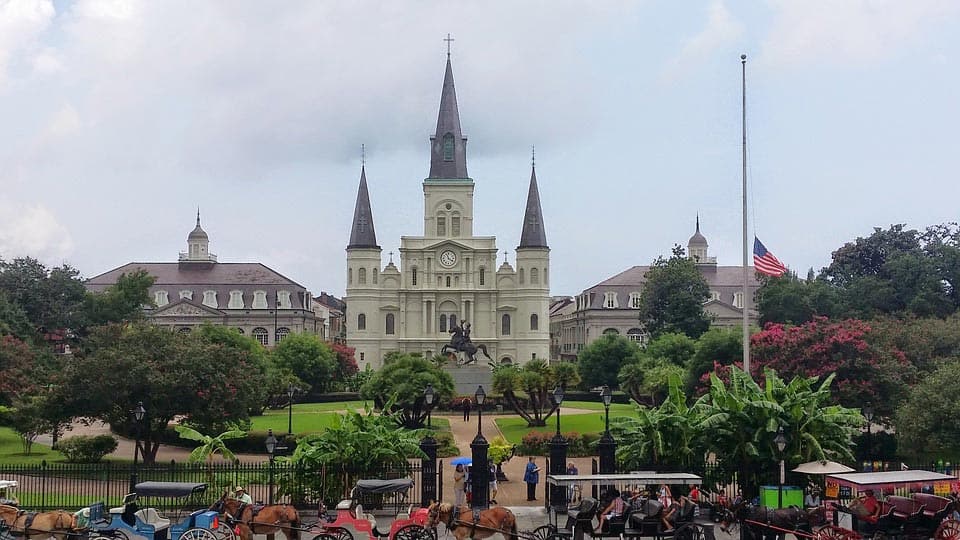 While Mardi Gras is in late February this year, you can catch the St. Patrick's Day celebration on March 16th and 17th on Bourbon Street.
Enjoy a huge parade where people hurl cabbages, carrots, and potatoes to the crowd.
The French Quarter is excellent to visit during St. Patrick's Day as well. Make your way to all the Irish pubs in the neighborhood and make sure to enjoy some green beer along the way.
Later in the month, the BUKU Music + Art Project takes place on the 20th and 21st.
With huge headliners like Tyler, the Creator, and Megan Thee Stallion, it's a ton of fun.
Artists playing EDM, hip-hop, and indie rock will be playing, and there will be public art exhibitions, including a Live Graffiti Gallery. You don't want to miss it!
Charlottesville, Virginia
One more of the best places to visit in March in the USA is Charlottesville! You can register for or cheer on the runners in the area's oldest footrace on March 28th.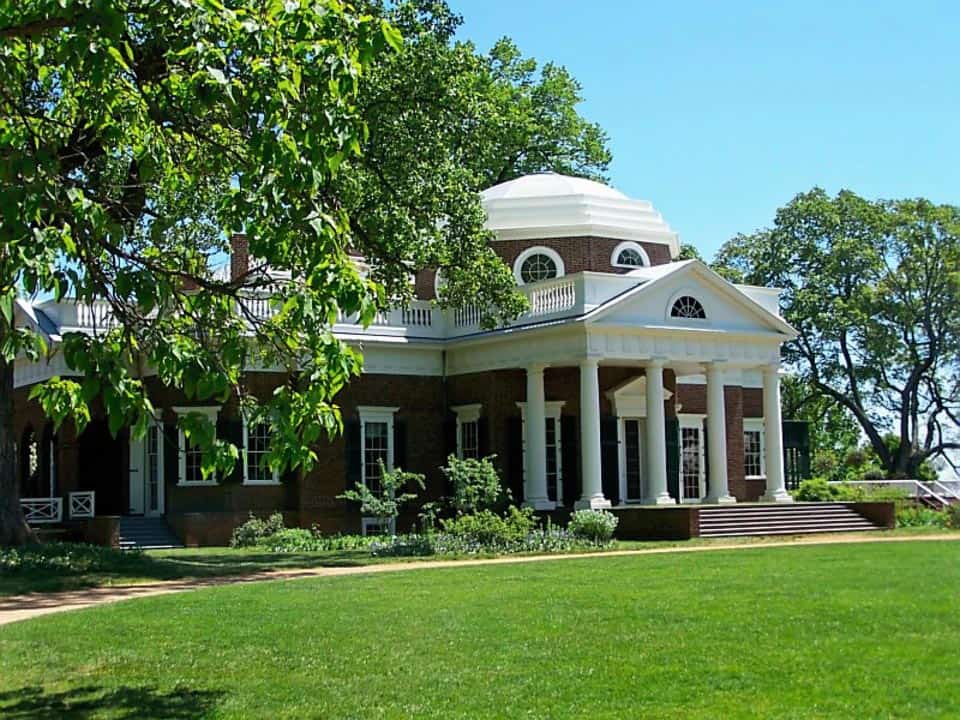 The Charlottesville Ten Miler is quite the spectacle and has raised tens of thousands of dollars for local charities over the years.
If you choose the right spot along the route, you can even enjoy live music from some local artists.
If you're spending time in Charlottesville, you absolutely must see The Jefferson Monticello, the historic home of Thomas Jefferson.
Learn all there is to know about our third president and founding father. Make sure you take the "Behind the Scenes" guided tour to see Jefferson and his family's private quarters, as well as the famous Dome Room.
Kids will love the Griffin Discovery Room, where you can interact with replicas of toys, games, and tools that Jefferson had during his lifetime.
March is an ideal time to travel to the USA, with mild springtime weather and so many events and festivals being held throughout the country.
Planning to visit a few of these destinations along your way is sure to make for an exciting, educational, and unique trip.
Whether you're hitting the clubs in Miami or shearing sheep in Savannah, you'll find endless things to do and see in our roundup of best places to visit in March in the USA.