Our guide for camping for beginners is what you need when you are thinking of going to the great outdoors camping with family, friends, or on your own, and you are new to this.
It is rich with necessary things for camping tips for beginners and all the things you need to know, so start planning.
Well, in truth, even if you are the most magnificent urban creature, the desire to camp at an undisclosed location, getting all that fresh air out of the city, will always capture your imagination.
Of course, if you are camping for the first time, you may feel a bit worried, scared, and confused. Luckily, we are here to give you just the help you need!
Now, as a beginner camper, it is a good idea getting an experienced and outdoorsy person to guide you is one of the ultimate essentials.
For instance, you may have a friend with a perfect campground reservation and a variety of beginners camping gear to share.
However, if you're stranded or have limited options for assistance, we've created this individual and family camping trip checklist just for you!
Here, we will talk about all the essential camping 101 gear for beginners and some new tips to give you fun camping with family and friends' experience.
Read this post and build up your camping experience.
Camping for Beginners – Family Camping Essentials
Our vast experience in essentials for camping has shown us that it's just like staying in a rather primitive cabin — such means that you should pack as if you are going to sleep in a place with almost no furniture, no stove, refrigerator, and electricity.
You could even bring a portable generator to power all your essentials, such as cameras, smartphones, or headlamps.
Are you a beginner at hiking? Then read this post.
The good thing is if you are on a developed camping site, you may have access to water and clean community bathrooms just yards away.
Also, many campsites have tables (but if yours does not, remember to bring one) and a safe place for packing the car or even pitching any 4 season family camping tents.
Use your initial investment wisely by renting or borrowing costly items, for example, your tent, pads, and sleeping bags.
This is a wise option because it saves you from spending too much cash on something that may not last past one camping trip.
Also read: Tent Camping in 30-degree Weather: Our Guide to Sleeping Well
1. Get Top-Rated Family Camping Tents for Beginners

Over the years, we've learned that if you have a sufficient budget, you shouldn't be afraid to spend 'big' on getting a tent.
For instance, you could buy a camping tent for a family of 4 as it is cozy and creates more room for you to relax and bond together. You can even get an impressive 20 person camping tent for sale in one of the retail stores. Read our article How To Prepare For A Family Camping Trip: A Must-read Guide.
It's also important to check the tent's peak, especially if you need a shelter that allows you to stand up while inside.
You may even add some vestibules outside your door to create an excellent place for storing muddy boots and shoes.
"Can you help me set up my tent?" Of course, if you are a beginner, it's only natural for you to ask for such assistance.
However, you'll be pleased to know that the process is relatively easy, and the best thing to do is practice pitching your tent before you leave home.
Finally, remember to have an adequately sized footprint. One that's too small won't protect your tent floor adequately, while one that's too large will only catch and pool rainwater underneath your tent.
The Coleman 2 to 4 person tent series (from 1 to 4 persons) covers all your needs.
2. Your Sleeping Bag

When choosing your sleeping bag, make sure you're fully aware of its temperature rating.
We feel that with a 3-season sleeping bag, you're ideally suited for the unpredictable weather. It will ensure that you adjust your temperature if you are hot (or always cold).
This one is the sleeping bag you want.
3. Your Sleeping Pad

Your sleeping pad should be as comfortable as the mattress on your bed.
On top of that, it should have top-notch insulation features to prevent you from losing excess heat.
Large air mattresses may appear temptingly plush and cool, but their lack of insulation will leave you feeling cold.
So, while comparing sleeping pads, carefully go through their specs. The longer and broader ones usually have an improved insulation value called the R-value.
Such products are warmer and more comfortable. One of the best is this one.
4. Lighting

Even luxury camping sites lack illumination, so remember to carry your own.
Although a flashlight is okay, we recommend that you bring a headlamp as it frees up your hands and allows you to perform other tasks.
A lantern also adds a nourishing ambiance to the camping site.

This best-reviewed lantern is good.
5. Carry a Working Camp Stove

It's good to cook while on a camping adventure, especially for families, as it creates a perfect bonding experience.
With a traditional two-burner propane stove, you'll have a fun time preparing meals under the stars or early in the morning.
However, don't forget to bring a few fuel canisters and a working lighter.
Last but most importantly, fire up the stove before leaving home to make sure it's working.
After all, you wouldn't want to be hit by the rude shock that the stove is faulty while you're already out in the woods.
6. Cooler

Just like the stove, if you have a cooler, make sure it's functioning right before you take the camping trip.
It should also have enough space for storing perishable goods and enough ice to preserve the food.
Thick insulation coolers are the best as they make the ice last a bit longer, but sadly, they are pretty costly.
7. Sporks, Cups, Plates, Knives, Cups, and Pots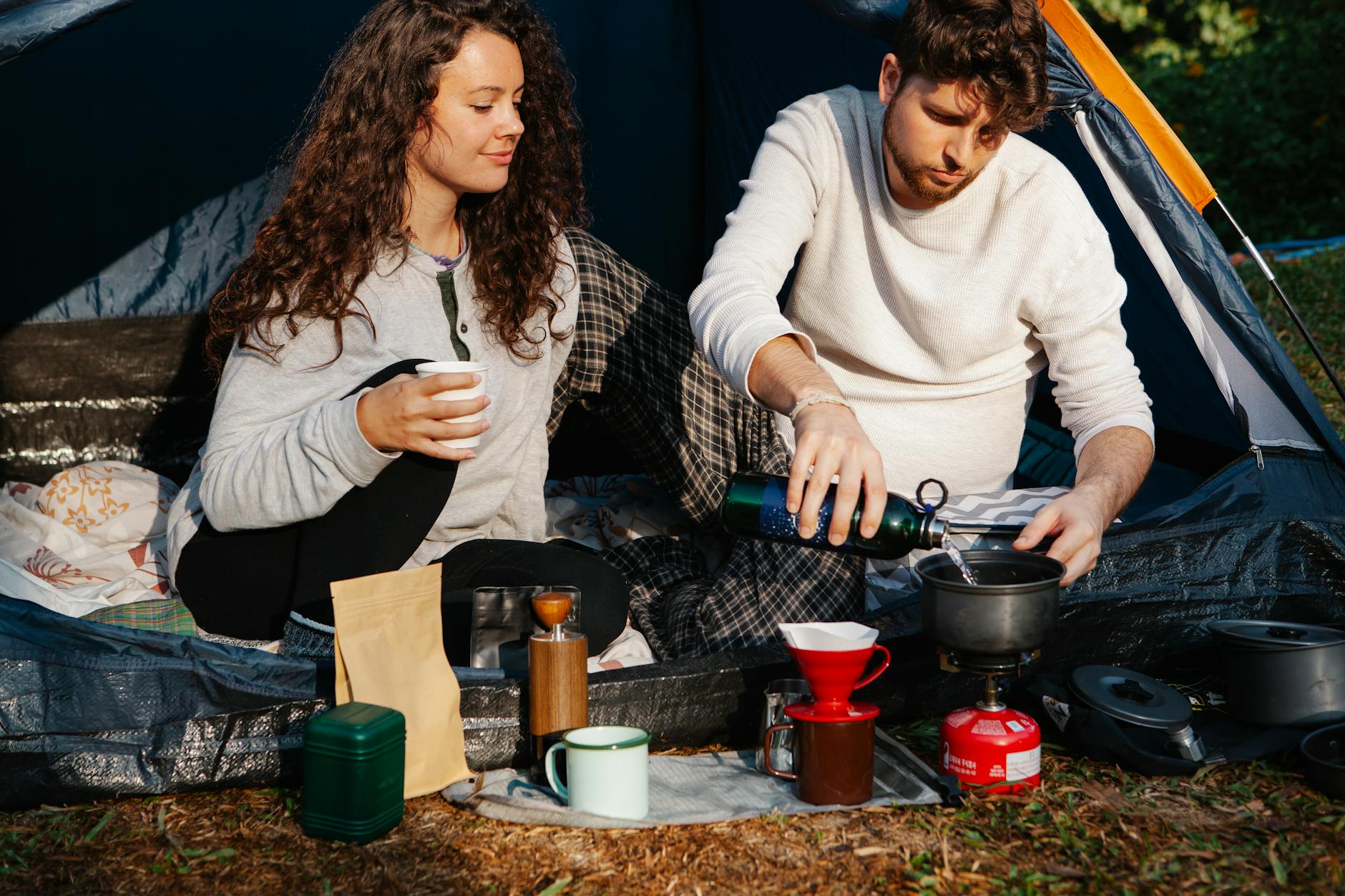 All 4 season family camping tents should have everything you need for food preparation and consumption.
So, feel free to raid your kitchen instead of shopping for things like a cheap camping knife, plate, or cooking pot.
On top of that, carry things like biodegradable soap and one or two washing tubs to clean dirty dishes.
8. Get a Couple of Camping Chairs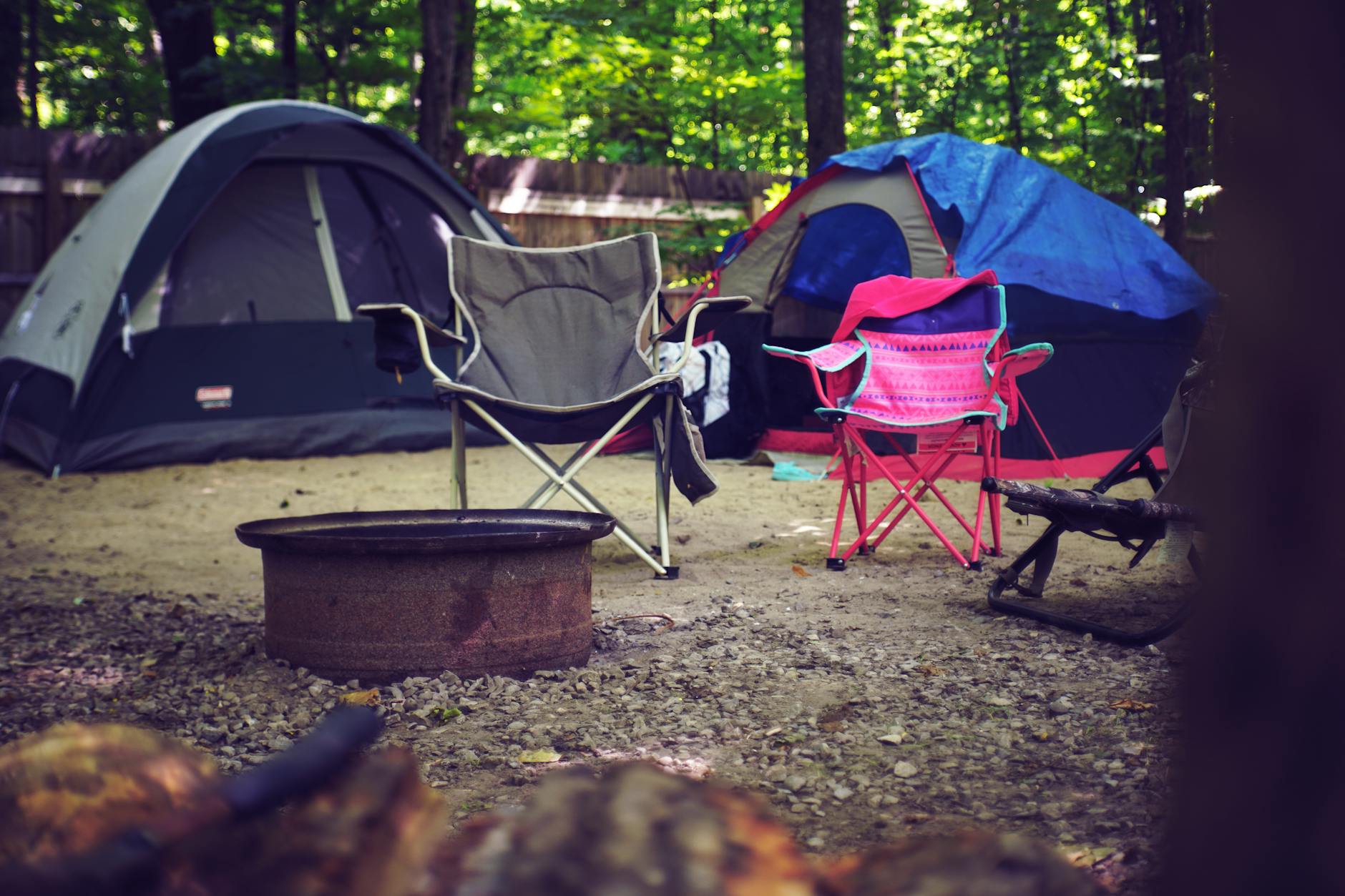 This is the last family camping equipment on this list because it's optional.
We've been to many camping sites and found people who are comfortable just sitting on the picnic table or grass.
Even so, we feel that it's more enjoyable when you have a cozy structure, like a hammock, where you can relax, enjoy the serenity and even take a nap.
What Should You Wear When Camping With Family or Friends?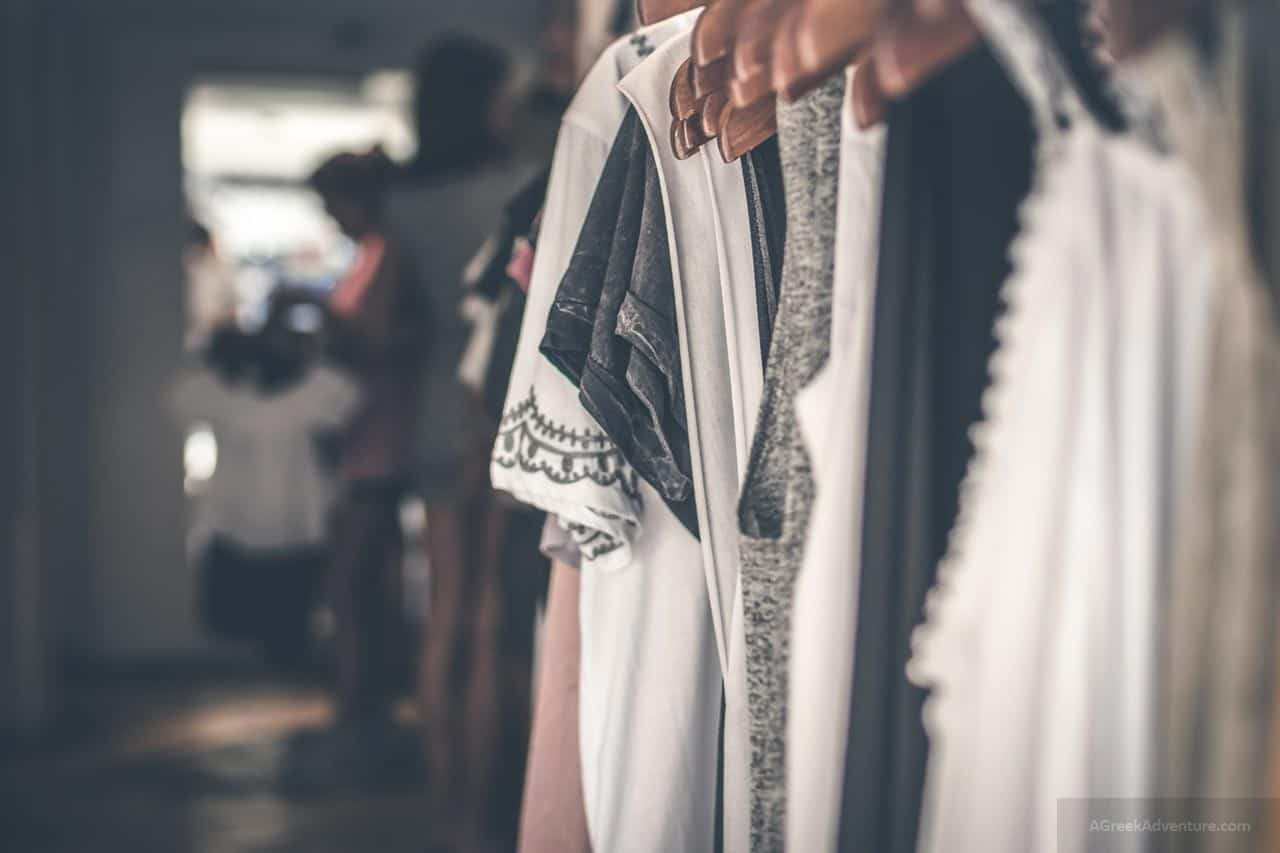 The beauty of any camping trip is dirtying yourself up.
Therefore, wear grimy attire. Avoid clothes made from cotton because they will make you miserable and cold even in the mildest of weather once they get wet.
With that in mind, here are the clothes you should take with you if you want to continue loving family camping.
A warm coat
Warm socks with a beanie for night time
A raincoat (just in case)
Sensible and sturdy shoes
The Essential Camping for Beginners Toiletries
Of course, you'll require hygiene items and prescription medication.
You may also carry some bandages and other recommended drugs like allergy medications from home.
If you're not sure about what you need to get, a first-aid kit has all the comprehensive supplies in a compact and beautiful case.
Always prepare for dangerous bugs and intense sunlight before you go camping.
Carry items like durable insect repellent and sunscreen because many campgrounds run out of such supplies.
Finally, don't forget to pack your toilet paper, soap, a towel as well as a hand sanitizer for your kitchen area.
Family Camping Essentials For Food
If you are an experienced chef or meal planner, you've got nothing to worry about, but remember that simple preparation is essential.
Even if you are not an accomplished chef, you add more energy and excitement to your entire adventure with a basic camping meal plan.
It could be as simple as having dinner before you drive out, cooking breakfast in the morning, and lunch before breaking the camp the following day.
Now, if you're taking a cat camping or any other pet, carry a bunch of canned entrees, side dishes, and fresh foods.
Also, remember to bring many snacks, some tea, and coffee to keep your body fully rejuvenated for the activities that lay ahead.
How to Choose the Best Camping Spot as a Beginner?
You have endless campground options, from RV parks to national parks.
Humanity's enthusiasm to continue camping is also quite endless, so ensure that you make reservations in advance to avoid certain annoying inconveniences.
However, those sites run on a 'first-come, first-served basis.'
Such means that booking in advance will not help. Instead, visit the grounds to see when it's best to show up.
Finally, unless you want to connect with your 'inner animal,' avoid dispersed camping or primitive sites.
It's better to camp on a more developed ground, with running water and flush toilets. It's also essential to confirm if the water coming from the fixture is treated.
Over the years, we've seen water sources that pose substantial health risks and other serious complications.
Also read: How To Stay Cool While Camping
Camping for The First Time with Pets? – What To Do And Prepare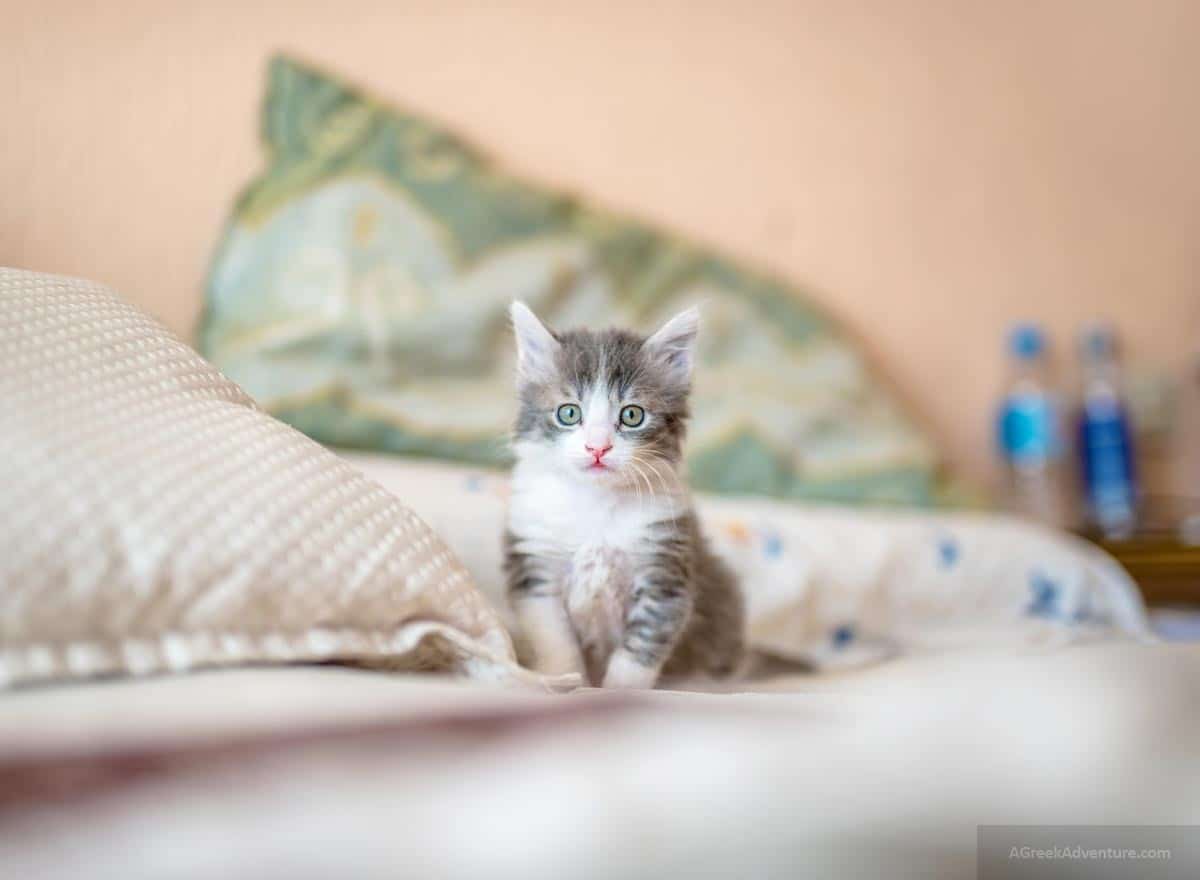 Do you wish to take your cat or dog for a long pool camping trip or any other outdoorsy adventure for that matter?
This is not always easy, and much thought needs to be placed into the entire process.
So, let's go through some hidden tips to make your pet camping trip a stress-free and enjoyable one.
1. Know the Campground Pet Rules
Whether a long pool or sand mat camping site, every commercial campground we've visited has allowed pets.
A good number of them have designated fenced-in dog parks where you can feel free to play with your canine friend.
That said, the rules of pet camping are pretty universal. They include:
If your pet is outside the tent or trailer, it should be on a leash
Always clean up after your pet
Go for walks with your pet all the time
If you're thinking of bringing dog camping (or cat), ensure that's it's in its best behavior or else you may be asked to leave if it keeps on disturbing others.
2. Have the Right Pet Gear
As you organize your camping supplies, remember to pack something for your pets.
For instance, before we take our cat, Princess Esmeralda, with us, we spend almost thirty minutes making sure we've packed the best cat camping gear.
In most cases, everything fits into a small bag pack.
However, if you have a larger animal like a dog, you'll require a spacious place for keeping camping dog gear.
Items that should come into your mind here include food, treats, water, and small pickup bags for collecting its droppings.
3. Prepare Wisely for 'On the Road' Trips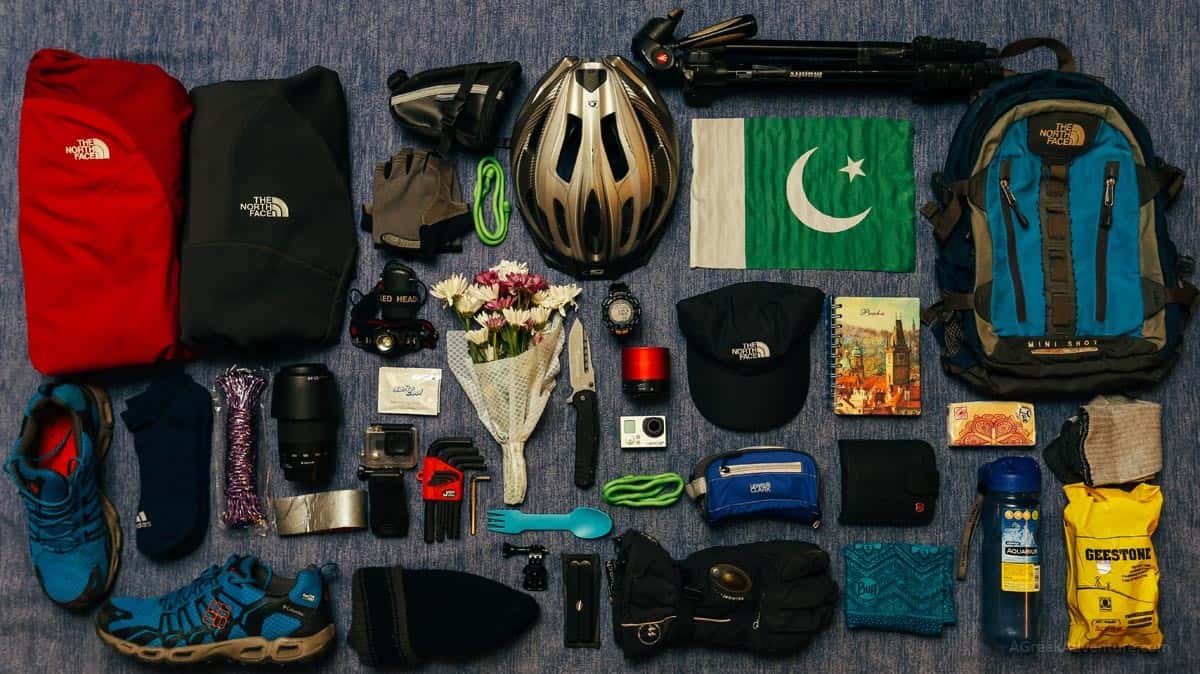 While some pets love traveling in the best family camping vehicle, others don't!
That's why it's vital to ensure that they are comfortable and safe throughout the journey.
So, it doesn't matter if you have the best camping dog or cat; it's bound to get spooked along the way.
So, we recommend that you limit their car movements as much as possible.
Many pet stores sell structures for keeping small cats or dogs.
If you have a large dog, you can seclude it to a small portion in the car.
All in all, the essential thing to keep in mind is that your pet feels safer if it stays close to you while traveling, so don't chase it away when it comes to napping your lap.
Also read: Camping Tricks and Tips Essential for Fun and Survival in the Wilderness
4. Create a Safe Place for Your Pets
Both dogs and cats love having space where they are free to play and move about.
You can create the right hiding place for your cat or a cute and soft bed for your dog.
If you can convince your pet to see the pet carrier as a safe place, you'll have an easier time transporting it when the time comes.
Do you like hiking with your dog? Then read this. Also, check our extensive range of posts for outdoors, hiking, and camping.
Conclusion on Camping for Beginners
With all these guidelines, you'll have one of the most enjoyable times camping, especially if it's your first time.
Whether it's getting top-rated family camping tents, choosing the right location, or packing the required gear for your pet, here we've made sure that you have everything you need.
Even so, is there anything else you feel should be on your camping list? Comment below!
Did you like this article? Then also read 15 Best Outdoor Survival Gear.
About the author: Annabel Poindexter is an ambitious writer from North Carolina. She has been fond of traveling and poetry since high school. And now, she enjoys sharing her stories with various audiences.