Sometimes you need to mix things up with your holiday and try out something or somewhere new. Are you looking for the best sports vacations? Are you in the United States?
Why not head somewhere to celebrate your favorite sports if you love sports? There's no shortage of things to do, from iconic venues to museums.
It could be your love for horse racing, the major league, auto racing, and other sports events that drive you. Follow your passion.
Choose top-quality tour operators, arrange your hotel reservations and ground transportation, and get ready for your best sports vacations, or book a travel planning package including all these. Either preferring winter games or summer games, some ideas and trips will fit you right.
Just choose the most suitable sports travel package, and off you go.
So, where should sports lovers of all kinds head for a vacation?
Best Sports Vacations Ideas for New York
In general, New York City has a lot to offer. But it's also a sports lover's paradise. It is the headquarters for several leagues like the NBA, NHL, MLB, and NFL.
The city also has several professional teams, including the Yankees, the Mets, the Knicks, the Brooklyn Nets, the Giants, the Jets, the Rangers, and the Islanders.
So it's a great place to catch a game (or several).
Even if you can't catch a game, you could visit Yankee Stadium or Madison Square Garden to check them out. Madison Square Garden, in particular, is home to the Knicks and Rangers.
It also hosts several college basketball tournaments, pro wrestling events, and concerts. Additionally, tennis fans must head to the site of the U.S. Open, the USTA Billie Jean King National Tennis Center.
Springfield, Massachusetts Best Sports Vacations Options
This is a more unconventional vacation spot, but it's the perfect destination for basketball lovers.
If you follow current NBA statistics and trends, you probably have a pretty good idea of who will make it into the basketball Hall of Fame someday.
But for now, check out who's already cut by visiting the Naismith Memorial Basketball Hall of Fame in Springfield, Massachusetts.
The Hall of Fame museum attracts nearly 200,000 visitors every year. The museum celebrates everything about the game both in the U.S. and abroad.
Pros, amateurs, coaches, and the WNBA are all represented. Besides interactive exhibits, there's also the Jerry Colangelo "Court of Dreams," where you can shoot some hoops.
When you're done at the Hall of Fame museum, check out some of the other things that Springfield has to offer. Visit Forest Park, the Springfield Science Museum, the Dr. Seuss National Memorial Sculpture Garden (Dr. Seuss was born in Springfield), and the Michele & Donald D'Amour Museum of Fine Arts.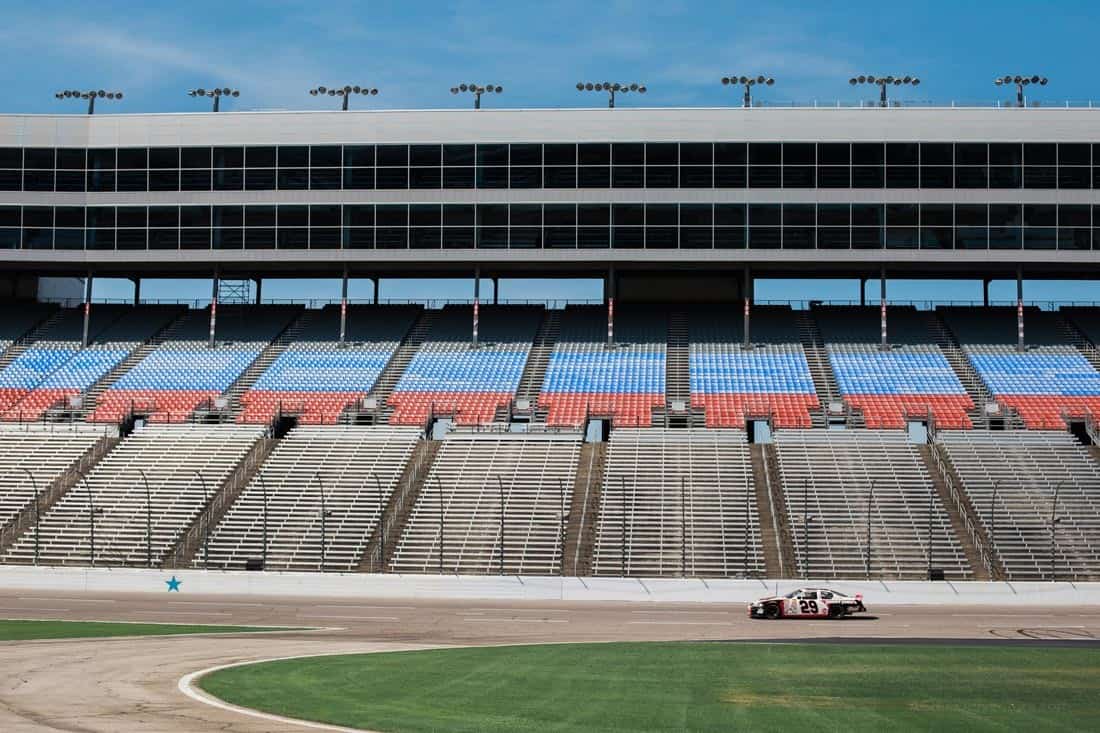 Charlotte, Best Sports Vacations in North Carolina
For NASCAR fans, Charlotte is where you must be. The city is home to the NASCAR Hall of Fame, which features NASCAR history, famous drivers, interactive exhibits, classic and present-day cars, an iRacing simulator, and special events.
With all there is to do, the museum is sure to please both NASCAR fans and non-fans alike.
If you're more into basketball and football, check out the Spectrum Center, where the Hornets play, and the Bank of America Stadium, where the Panthers play. In your free time, why not play some sports?
Play tennis, basketball, or soccer at Freedom Park to get your blood pumping. Or, why not go for a hike at one of the many nearby hiking spots?
Pittsburgh, Pennsylvania City of Champions Best Sports Vacations
In the 1970s, the city was nicknamed the "City of Champions" for all the championships that the Steelers, Pirates, and Panthers won.
One of the absolute must-tour museums is the Western Pennsylvania Sports Museum. That is located in the Heinz History Center. So it's not only a great place to visit for current sports fans but also fans of sports history.
The museum features interactive exhibits, sports memorabilia, and old game footage for a range of Pittsburgh sports.
Additionally, if you can't catch a Steelers game, you should at least tour Heinz Field to get a more in-depth look at the history of the Steelers and where the Steelers play.
You can also tour PNC Park (where the Pirates play) and the PPG Paints Arena (where the Penguins play). And if you've got some time to kill, go for a bike ride in Frick Park or a boat ride on one of Pittsburgh's three rivers.
Indianapolis, Indiana
Ideal for racing and basketball fans. Get behind the wheels of an Indycar to indulge in your need for speed.
Visit the Milan '54 Hoosiers Museum to see the legendary high school basketball history made.
Taste the city at St. Elmo's Steak House and -maybe- meet some famous local athletes that constantly eat there.
Chicago, Illinois
Pay your respects to Wrigley Baseball Field (US's iconic ballpark). If you go there from Iowa (do visit the Field of Dreams in Iowa), stop at Galena, Illinois, and see the -open for tours- home of Ulysses S. Grant.
Louisville, Kentucky
Time for more bats, but also for boxing. See how bats are made at the Louisville Slugger Museum. Visit the cultural center dedicated to Muhammad Ali.
Are you going after some bourbon? Then there are eight distilleries on the Kentucky Bourbon Trail.
Sports lovers deserve a great vacation, too. One of the above spots is sure to meet your needs — and offer you a great time you'll never forget.
Did you like our post about the best sports vacations in the US? Then read 10 Great Weekend Getaways for Couples in the US. Read Moving to the US from Overseas for College – A Guide if you plan to go to the US for college.