Your hiking gear is crucial for any of your hiking experiences in nature!
Hiking is one of the most popular outdoor activities. People of all ages and from all four corners of the globe enjoy this activity in their leisure time.
It is a fantastic way of keeping fit, getting back to nature, spending time in beautiful settings, and meeting new people with common interests.
Regardless of whether you are a hiking novice or someone with many years of hiking experience, having the right hiking gear is essential.
That is important for your comfort, protection from the extremes of weather, and for various elements of safety when hiking over different terrains.
What to Know Before Buying Hiking Gear?
There are plenty of options available when it comes to buying hiking gear, so here is a guide for choosing the right hiking gear for you.
What to Keep in Mind When Buying Hiking Shoes
One of the essential pieces of hiking equipment is your shoes. Your feet need the appropriate level of support and protection for the distance you are walking and the type of terrain you will cover.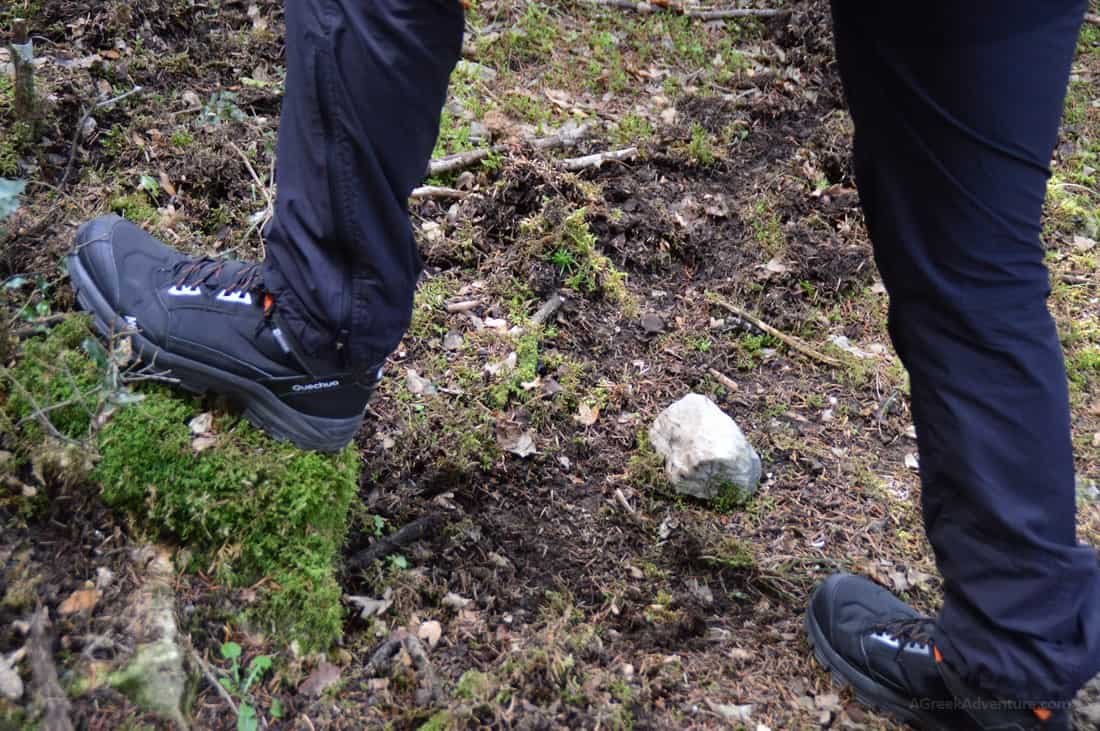 Therefore, finding a decent pair of hiking shoes that fit well is vital.
The first point to note is that you need to buy boots that are designed specifically for hiking, rather than just any shoes that look sturdy.
This is because hiking boots are designed to offer support to specific points in the feet and ankles to prevent them from suffering unnecessary damage.
Although it may seem obvious, you also need to buy hiking boots that are the right size and a good fit.
This means that you will need to try them on wearing the type of socks you will wear when hiking.
Unless you have bought a pair of hiking boots from a particular brand before, you should never buy a pair of boots without trying them on for size and comfort.
There are also different types of hiking boots and boots that are made using a variety of materials.
If you are a hiking novice, deciding which to buy may seem confusing. However, it is not as difficult as you may think to find the right boots to meet your needs.
Hiking Shoes, Day Hiking Boots, and Backpacking Boots
There are three main types of hiking shoes; hiking shoes, day hiking boots, and backpacking boots.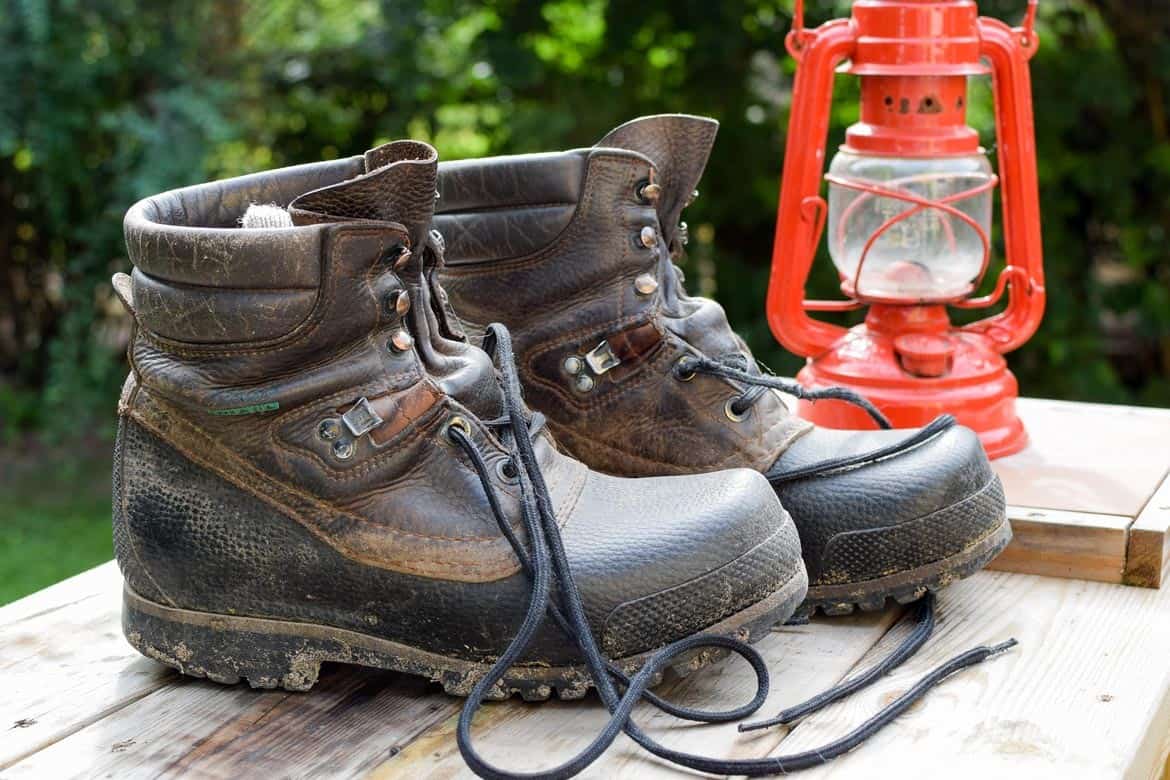 Hiking shoes are low-cut with a flexible midsole and can also be used for trail-running by ultralight backpackers.
Day hiking boots are intended for day hikes when carrying light loads and range from mid-to-high-cut options.
Backpacking boots are intended for longer hikes while carrying heavier loads. They have a high cut that gives the ankles extra support and have stiffer insoles than day hiking boots.
Materials of Hiking Shoes
The two main options for hiking shoe materials are leather or synthetics.
Full-grain leather is the most durable option, and they offer excellent water resistance. However, they are not lightweight and are not as breathable as synthetic options.
The split-grain leather is a combination of leather and mesh made from synthetic materials to make them lightweight and breathable.
The downside is that they are less resistant to water and abrasion than their full-leather counterparts.
Many modern boots are made from synthetic materials as they are lighter than leather, are quicker to break in, they dry faster, and are usually less expensive.
However, they are less durable and soon begin to show wear and tear.
How to Choose Hiking Backpacks
Purchasing a hiking backpack is a necessity as you will need something with which you can carry all your hiking gear essentials from one destination to another.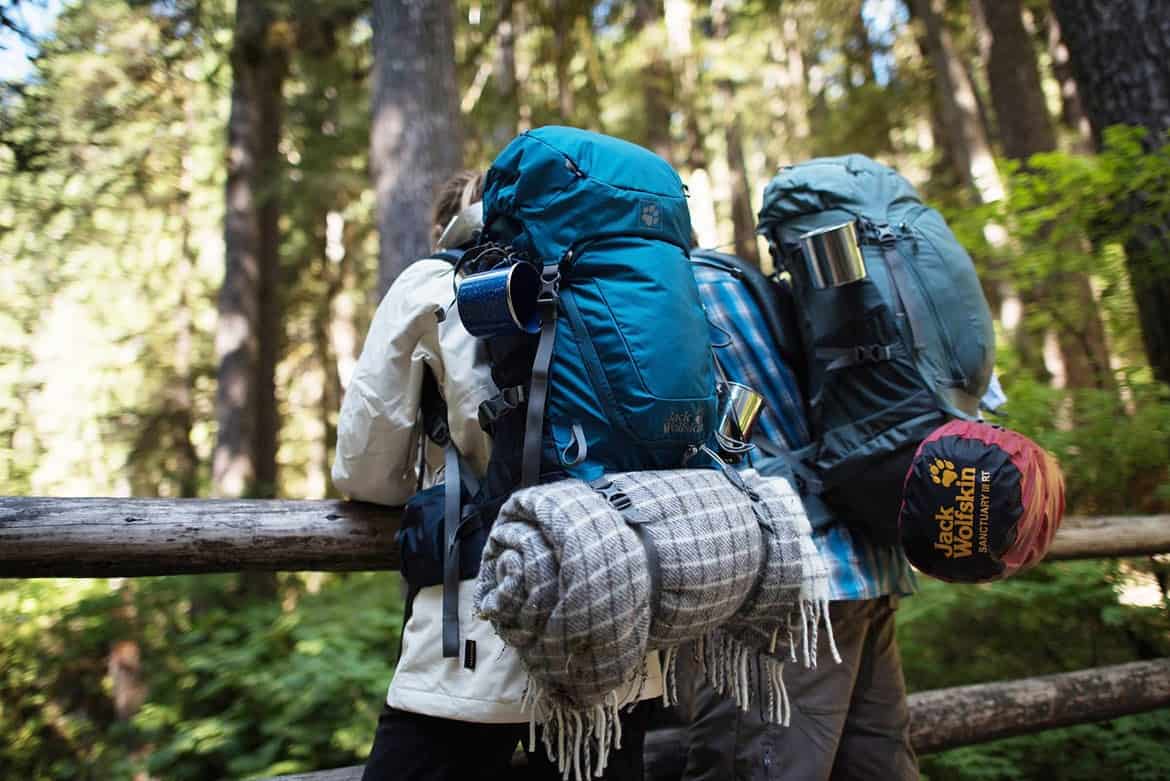 While choosing a handbag, school bag, or shopping bag usually focuses on the visual appeal of the item, there is much more to choosing a practical backpack that fits well and serves its purpose.
How to Measure for a Backpack?
You must first choose the size of a backpack that fits your body.
To learn which is the best size for you, measure from the base of your neck along your spine to the top of your hips.
The measurement will determine the pack size. If the height is less than 15 inches, you need an extra small backpack.
Between 16 and 17 inches is a small backpack, and a medium backpack is required for those with a measurement of 18 to 19 inches.
If your measurement is 20 inches or more, you will need a large backpack.
How to Find the Right Backpack Size?
Another factor in the decision is the size of the pack needed for your trip.
An easy way to work out the size of the pack you need is to consider how long each hiking trip is as the longer you are away, the larger the pack you will need.
One to two nights require a pack with a capacity of 20 to 50 liters, while a trip of three nights will probably need a pack with a 60-liter capacity.
For a trip of five or more nights, a pack with a capacity of over 80 liters is appropriate.
It is worth noting that a winter trip will often require more equipment than a summer trip, so add an extra night to the exact length of your journey to calculate the size of the backpack you will need.
If you hike regularly and enjoy different lengths of hiking trips, then you should consider buying different size backpacks as there are benefits to this.
Having a larger bag for longer trips is a necessity to take what you need, but by also having a smaller bag for shorter trips, you are carrying less weight around with you.
How to Adjust the Backpack to my Body?
Once you have purchased your hiking backpack, you need to customize the fit for your body. You should first adjust the hip belt so that it is a snug fit on your hips.
This is important as your hips should take more of the weight of the backpack than your shoulders.
Next, adjust the shoulder straps to ensure the backpack fits close to your body. Now you need to change the load lifters.
These straps are located just below the tops of your shoulders and should angle back at 45 degrees.
Finally, adjust the sternum strap.
Fix this strap, so it sits at a comfortable height on your chest before buckling and tightening to draw in the shoulder straps, so your arms have free movement.
How to Choose Hiking Shorts?
What you wear while hiking is essential, and one item of clothing you should buy is hiking shorts.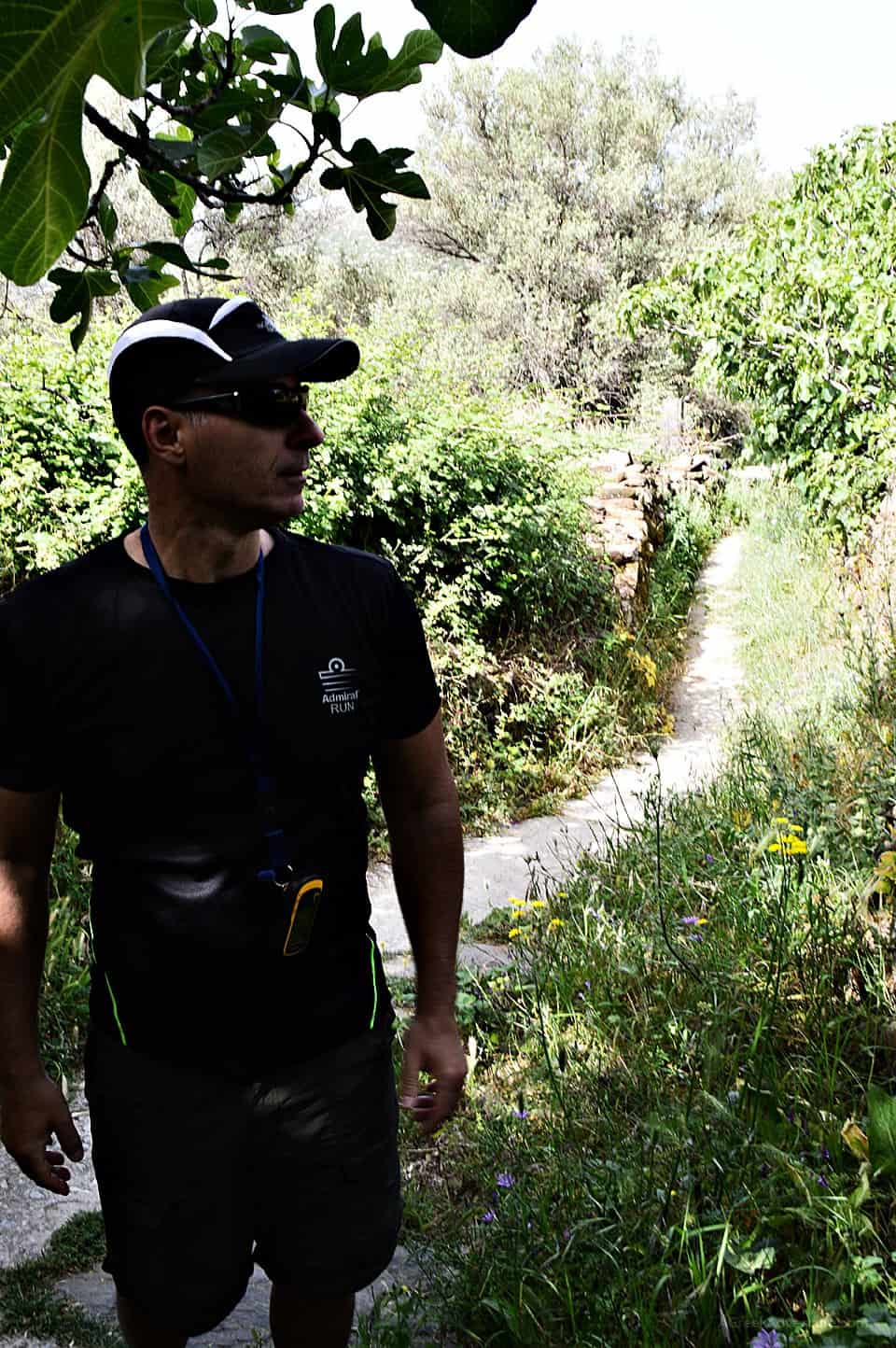 You need these to provide sufficient protection from the weather, while still having the features that make them comfortable and practical for outdoor activities.
Look for shorts that are lightweight and made from a material such as nylon, as this means they are also quick drying and do not hold or absorb water.
Choosing the Right Hiking Shorts Size
An important feature to look for when selecting the right hiking shorts for you is the number and size of the pockets.
Having pockets in your shorts is handy for keeping the smaller pieces of hiking gear to hand, such as a map or your digital camera, without getting things in and out of your backpack every time you need them.
Comfort is essential, so it is always best to try on hiking shorts before you buy them.
Make sure that the shorts have an elastic waistband as this will allow for more natural movement.
Check the flexibility of the shorts when trying them on by leaning and stretching in different angles.
One option you might like to consider is hiking pants that convert into shorts.
This means you have a practical piece of clothing that is suitable for all weathers, rather than having to buy separate hiking pants and hiking shorts.
Convertible hiking pants work well if you are hiking in months when the weather is somewhat interchangeable, and you can quickly adapt your attire, so it is suitable for the conditions.
How to Choose the Right Hiking Tent?
If you enjoy long hikes that take several days to complete, an essential part of your hiking gear is a hiking tent to provide you with portable accommodation on your travels.
There are four primary points to consider when choosing an excellent tent for hiking; the size, the weight, its weather appropriateness, the ease of erecting the tent, and the tent's liveability based on its design and features.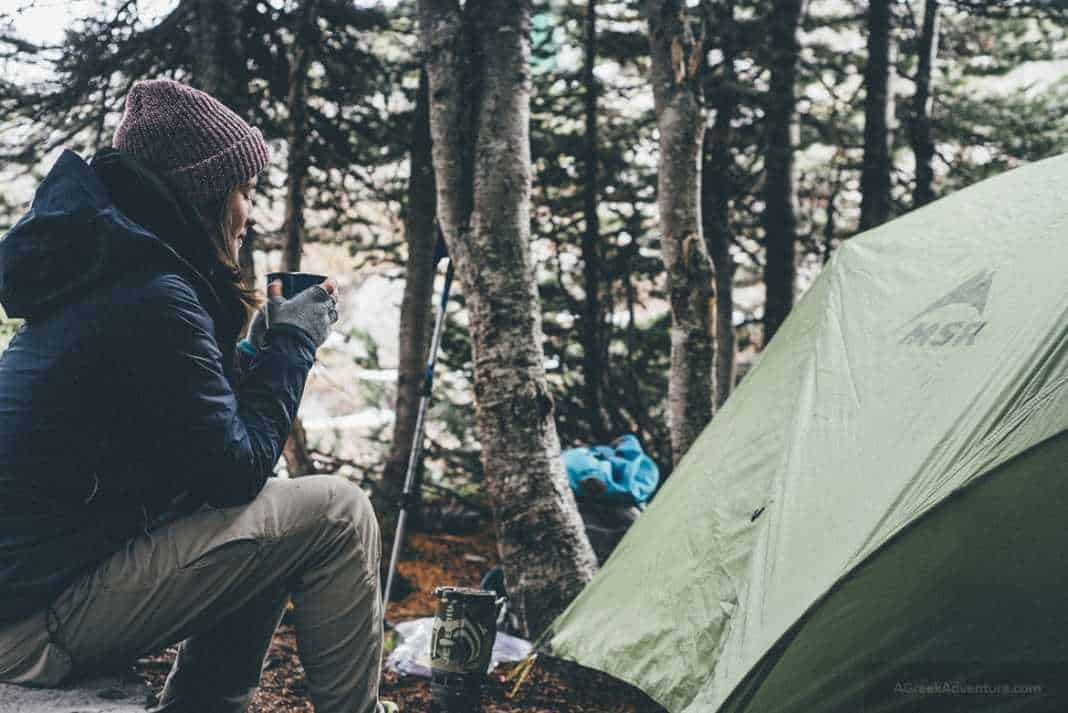 Hiking tents are categorized according to their capacity based on the number of people who can sleep in them.
They range from one-person to four-person models. If you are an alone hiker or a hiker that hikes in a group but prefers to make their sleeping arrangements, then you should probably opt for a one-person tent.
On the other hand, if you hike with your partner in a couple, you will need a two-person tent.
If you hike as part of a group and plan to sleep together, you may wish to make a joint purchase of a three- or four-man tent.
The weight of a tent is essential as you need it to be as lightweight as possible to reduce the amount of weight you are carrying but also to meet your other requirements.
Fortunately, tent designs have come a long way, and designers have found ways to create practical tents that are much more lightweight than in the past.
Many tents are now under three pounds in weight per person. However, there are ultralight options that are made from lightweight materials.
These can weigh as little as one pound per person.
If you have never bought a hiking tent before, understanding the weight specifications may seem somewhat confusing.
Most packages will give you three different weights and sizes.
The first is the minimum trail weight, which is the weight of the tent body, the poles, and the rainfly.
Even though you will probably pack more tent equipment with you, this is perhaps the best figure for making a comparison between the different hiking tent options.
The second weight is the packaged weight. This covers the entire contents of the package, including any tent accessories included in the pack.
This is a significant weight to take into consideration as the actual weight you will carry on a hike is somewhere between this weight and the minimum trail weight.
The final specification relates to the packed size of the tent. The full size is an indicator of how much space a tent will take up when you are carrying it in your backpack.
However, you can reduce the amount you are carrying if you are hiking with a partner or group as you can split the tent into compartments or give your partner the poles to carry in their backpack.
Tent Liveability
Tent liveability is another factor to take into consideration. This refers to the space inside the tent. The two points you need to look at are the floor plan and the height of the canvas.
If you plan to spend time other than sleeping in your tent, then its liveability is more critical than if you are only planning on sleeping in a tent.
If you are buying from a store, look at the ones on display or ask if you can erect one to look at the interior space available.
Hiking Tents and Weather
Weather appropriateness is essential, and you need to take into consideration the seasons in which you will hike and the weather of the locations.
The most popular option is a three-season hiking tent as these are a lightweight option that is designed to withstand the weather of spring, summer, and fall.
Although these can withstand downpours and light snow, they are no the best option for weather conditions such as storms, heavy snow, or violent winds.
If you plan to hike in the winter months or more extreme weather conditions, then you should consider getting an extended-season tent as these are designed to withstand all weather conditions.
These are also good for those who make regular trips to high-altitude destinations.
A further option to consider is a four-season mountaineering tent. These are best for hikers who visit locations with extreme weather conditions.
Buying Hiking Hats
Your choice of hat is predominantly based on the weather conditions in which you are hiking.
If you hike all year round, then you will need at least two headwear options to take into account the different conditions.
In summer, you need to protect your head from the heat without making your head too hot.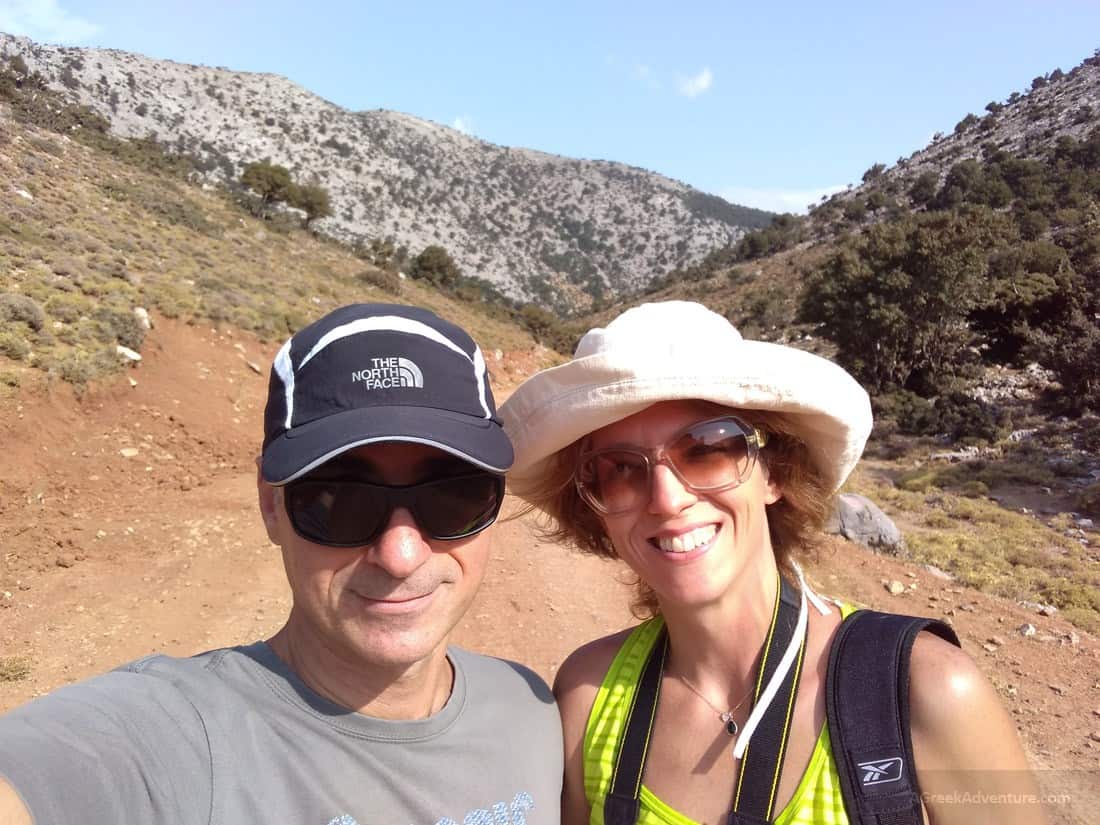 Therefore, you should wear a hat that is lightweight and made from a breathable material. For example, traditional summer hats and baseball caps are the ideal options.
Another alternative that you may wish to consider in the summer months is wearing a bandana.
In winter months, you need something to insulate your head that also covers your ears as the extremities will suffer the most in cold weather conditions.
A beanie hat is one of the cheaper options available that fulfills these criteria. For more extreme conditions, you should opt for a fully insulated winter hat that has side flaps that extend over the ears.
Finding the Best Portable Hiking Tech
In some ways, hiking is about getting back to nature and enjoying the outdoors.
However, this does not mean that hikers cannot take advantage of the technological advancements that have created gadgets to help them in a variety of ways while pursuing their hiking passion.
Portable Stove
A hiking tech must is a portable stove as this will make mealtimes so much more enjoyable.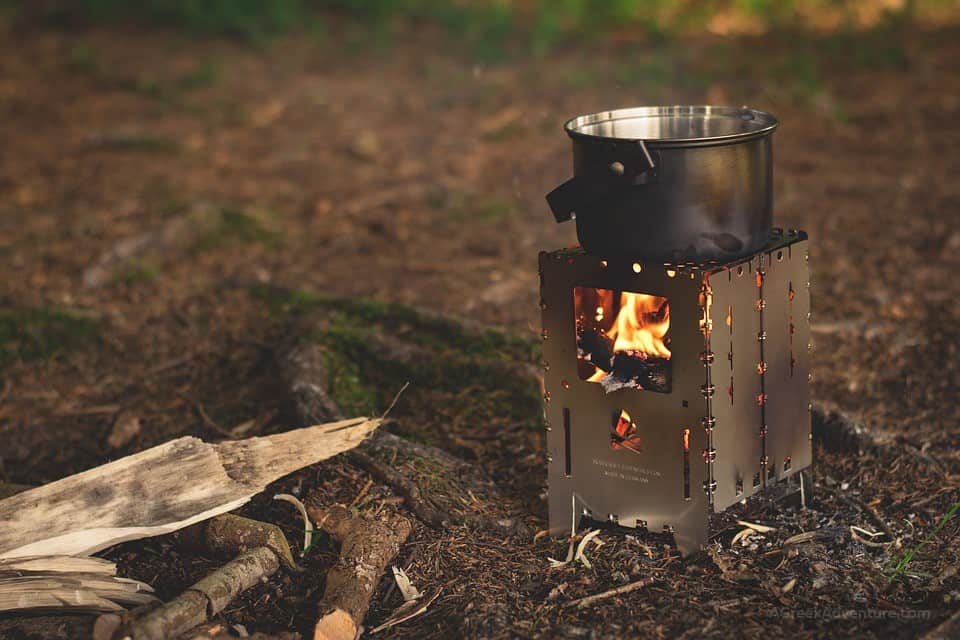 It is better than eating cold food all the time and more accessible than building a fire from scratch. These come available in a variety of sizes, and the simplest to use only requires a gas canister.
Lighting for Hiking & Camping
Lighting is often an issue for hikers as they rely on natural light and tend not to hike in areas with street lights.
On cloudy days or as night is falling, lighting can become problematic.
You should consider having a headlamp to light your way forward when you are hiking as a means of overcoming this problem.
When you are setting up your tent at night or sitting outdoors relaxing, you might also benefit from having a lantern that is charged by a hand-crank.
Hiking GPS systems
Other useful gadgets to have included a multi-tool and a GPS system.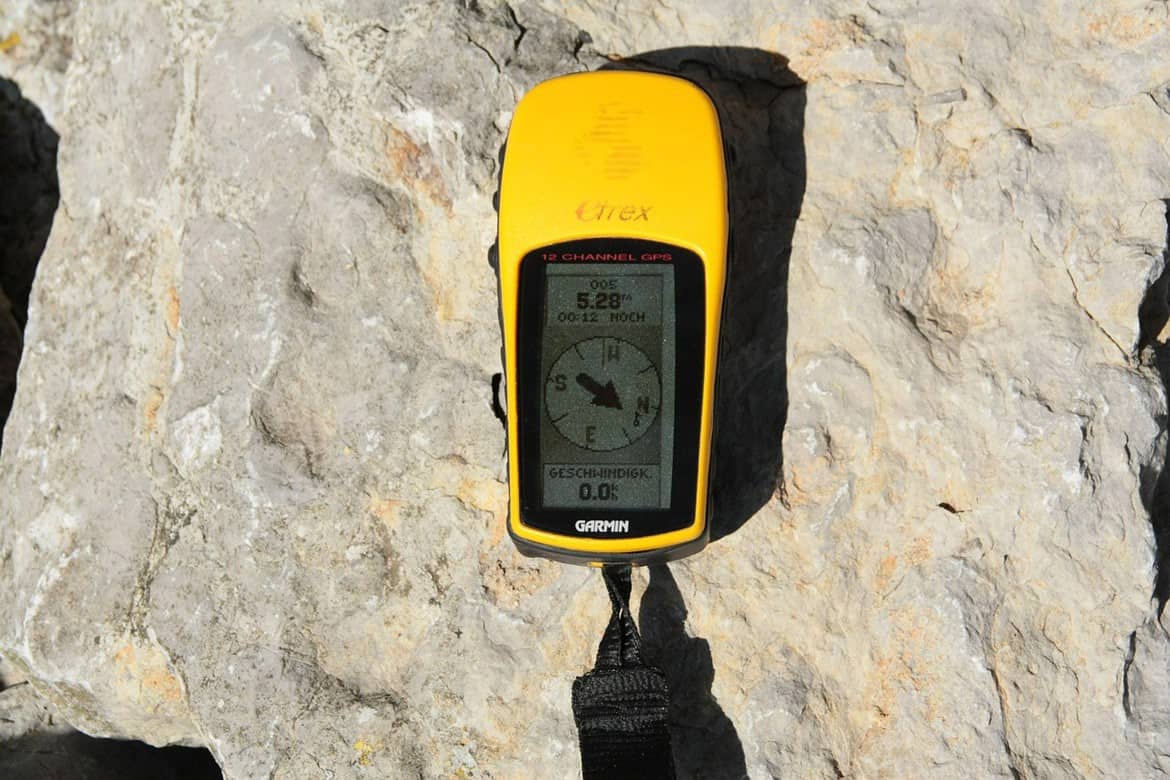 The former can help you out in a variety of situations, from setting up your tent to battling your way through the overgrown terrain.
New multi-tools have lots of exciting features in addition to traditional knives, such as can and bottle openers, a screwdriver, and scissors.
A GPS is the modern hiker's alternative to carrying the more traditional compass. This can help you find your way to any location.
While some hikers are happy to draw their entertainment from their surroundings, others would like the option for alternative forms of entertainment that they enjoy while at home.
Bluetooth & Music for Hiking
There are Bluetooth speakers available that are specially designed for outdoor pursuits, so you can enjoy your music on the go.
Similarly, you may wish to take your iDevices or MP3 player with you for entertainment.
If you are worried about how you will get a charge for these, there is a straightforward solution.
You can buy a solar-powered backup charger that attaches to your backpack and draws energy from the sun for you to power your gadgets.
Finally, every hiker wants to capture their experiences and remember the beautiful settings they are seen on their trails.
Camera for Hiking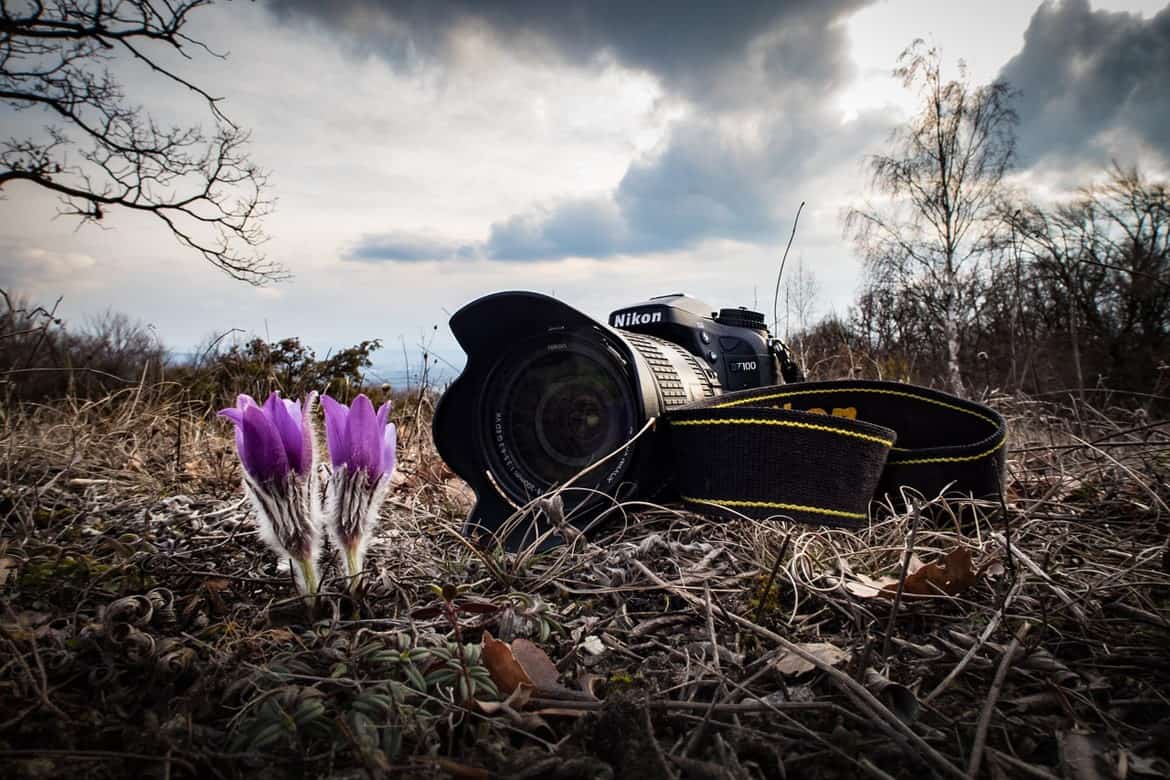 A portable camera that is designed for outdoor activities is an essential gadget if you want to capture the best moments of your hiking trip.
You should look for a camera that is waterproof and can take both stills and videos.
What You Need to Know About Hiking Jackets
Every experienced hiker knows that a decent hiking jacket is an essential piece of hiking gear.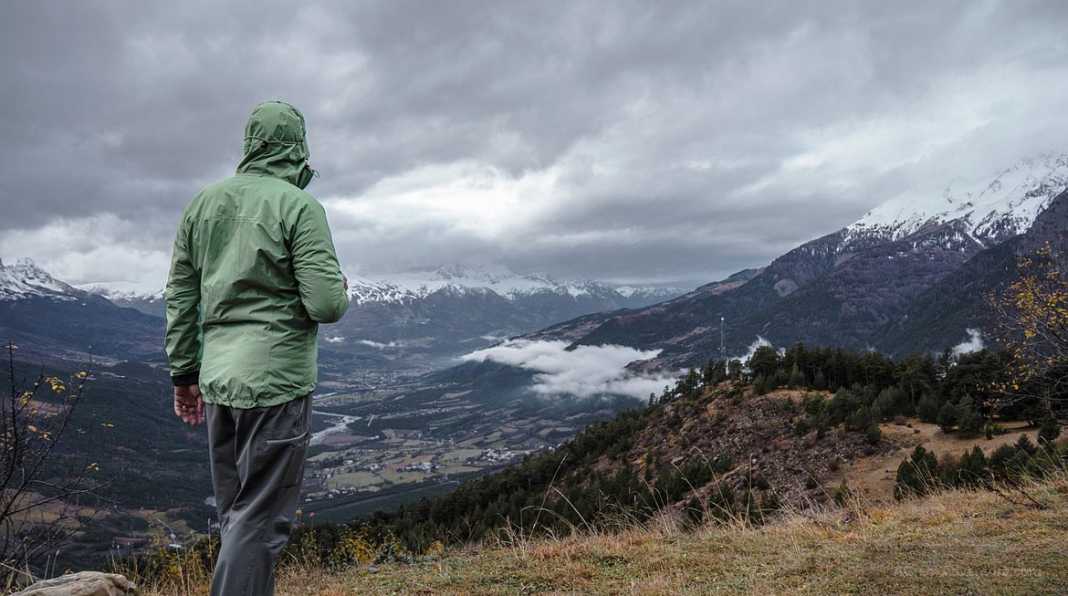 There are many options available, but only three essential factors that you need to take into consideration when making your choice.
Any hiking jacket you buy should be waterproof, but there are different levels of waterproof available.
The first option is shower protection, while the higher-level option is storm protection as this can withstand a higher level of rain over a more extended period.
Hiking jackets also come in lightweight and warm jacket options. The former is best suited to more temperate conditions with light rain while the latter is aimed at hiking in winter months.
Taking these two factors into consideration, it makes sense to purchase two hiking jackets if you are a serious hiker.
The first should be a lightweight shower protection hiking jacket for the summer months. The second is a warm storm protection hiking jacket for the colder weather.
The final factor to consider is the intensity of your hike, as this will impact the ventilation you will need.
If you are going on intense hikes, you will sweat more and need a higher level of ventilation in your hiking jacket.
If this is the case, opt for a hiking jacket with mechanical ventilation.
Choosing Hiking Sleeping Bags & Pads
For comfort and a good night's sleep in your tent, you will also need a decent sleeping bag and a sleeping pad.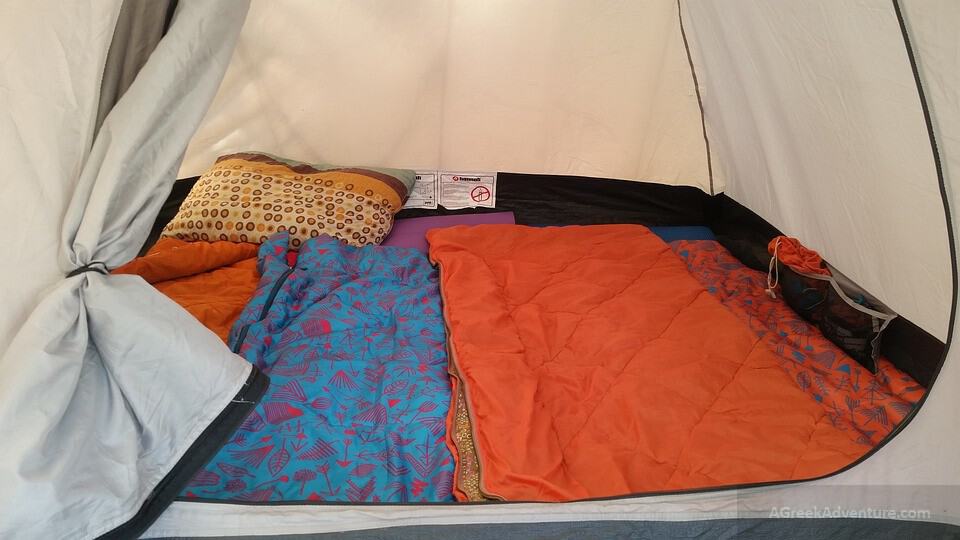 Hiking sleeping bags differ from camping sleeping bags in that they are mummy-shaped, pack compactly, and are lightweight.
They are often rated in terms of temperature, and you should choose an option that is best-suited to the temperature range in which you will hike.
The temperature is not the only consideration when choosing a sleeping bag as you should also consider the type of insulation, the roominess, and the features.
Insulation options include synthetics, down, or a combination of both.
The roominess is a crucial factor for many people to feel comfortable and enjoy a good night's sleep.
However, it is essential to note that if you opt for a roomier sleeping bag, it will weigh more. Other features to look out for is the style of the bag, the type, and location of the zippers, the form of the hoods, and draft collars.
What to know for Sleeping pads
There are three basic types of sleeping pads; air, self-inflating, and closed-cell foam.
In some ways, your choice of sleeping pad comes down to personal preference for comfort.
However, you should also take into account the weight of the sleeping pad and whether it offers insulation if you are hiking in colder months.
Hiking Food
All hikers need sustenance along the way to stay hydrated and keep up their energy levels. It is essential that you get a right mix of the nutrients you need.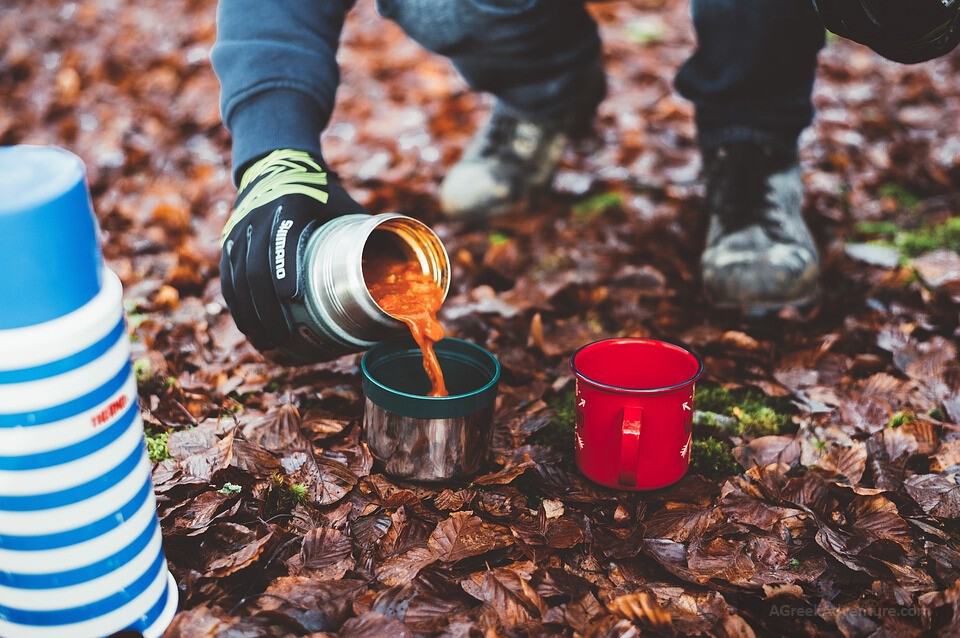 However, hiking poses challenges in the sense that food preparation is severe, you don't want the added weight of lots of food, and carrying fresh products is potentially dangerous, especially in hot weather.
Therefore, you need to think carefully about your food choices.
Dried foods are a fantastic solution, and there are plenty of options available.
Packs of nuts, seeds, dried fruits, and trail mix are perfect for snacking on while you are hiking and are lightweight options that will not take up a lot of space in your backpack.
For protein, try eating poultry, salmon, or meat jerky. Granola or cereal bars are also a good option, while energy bars are ideal for giving you an energy boost.
Hiking Essentials
The list of hiking gear you need may seem almost endless, but you should focus on the hiking essentials.
These are the things that are essential for a safe and enjoyable hiking trip.
Your hiking gear essentials should include the following:
Decent hiking shoes or hiking boots
A hiking backpack
A hiking tent
A hiking sleeping bag
Sun protection
First aid kit
Map, compass, and/or GPS
Spare clothes
Water and food
A multi-tool
A flashlight or headlamp
Winter Hiking Essentials
Hiking during the winter months can bring its challenges, and it is vital that you are prepared for these and know what to expect.
The unpredictability of the weather in your first major hurdle, and you should always check this in advance so that you are fully prepared for the conditions you will face.
Your choice of clothing for winter hiking is also essential.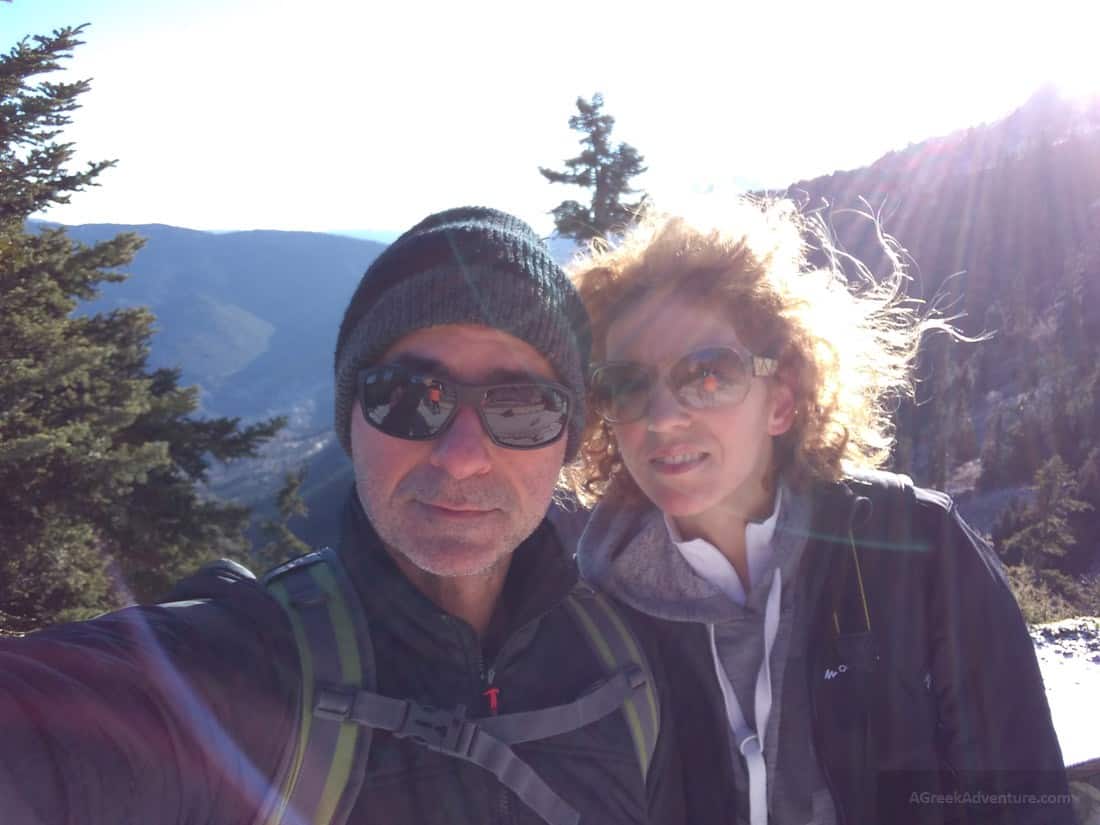 You should dress in layers like an onion as this provides insulation for your body. It is also essential that you wear clothing that is designed for winter hiking, such as a warm storm protection hiking jacket.
There are additional safety concerns if you are hiking in winter, and you should prepare for these before embarking on your trail.
Crampons are a good idea, as is carrying a first aid kit to deal with any emergencies you may face.
Other items you should consider taking for safety are hand warming packets, a multi-tool, and a cell phone.
Summer Hiking Essentials
While the cold weather of the winter months brings challenges, there are also challenges faced when hiking in the warmer summer months.
It is equally important to plan for summer hiking as it is for winter hiking. The main challenge you will face heats.
The most crucial point to note is that staying hydrated is essential, so you will need to carry extra water with you.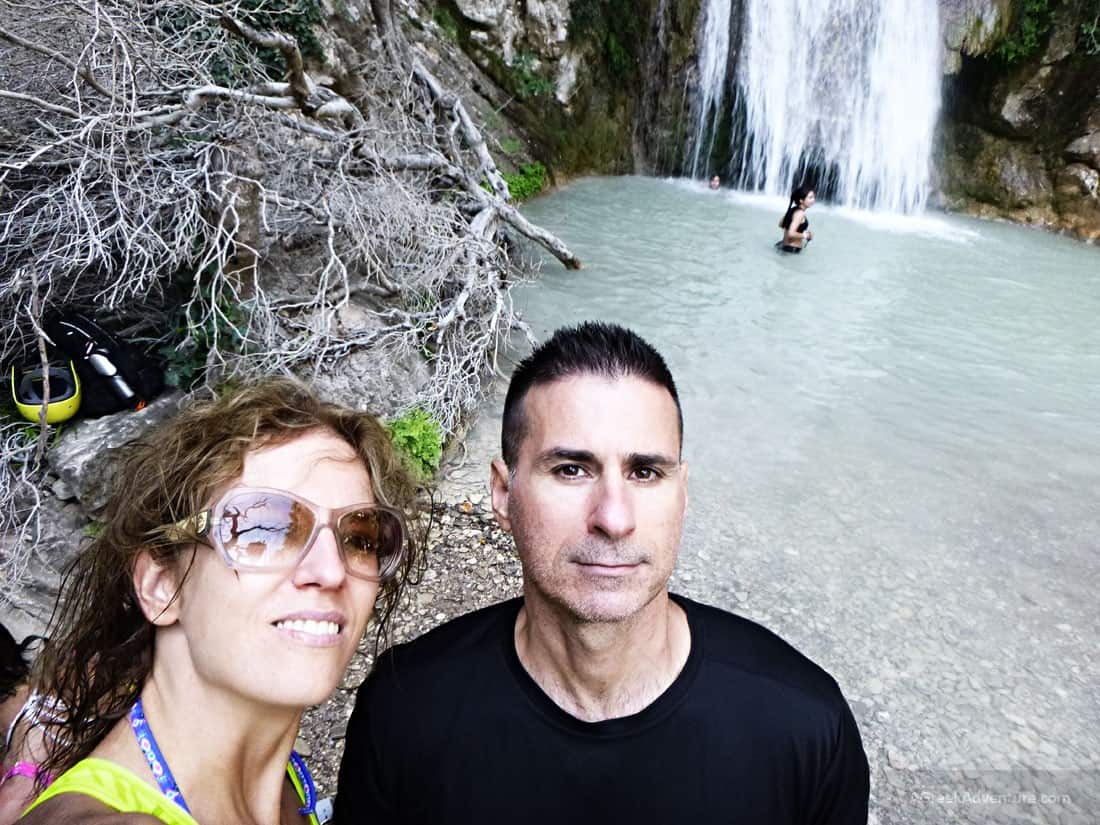 This should be fresh cold water, so try freezing some bottles of water the night before you begin your trail as this means they will stay cold for longer.
What you wear is also essential.
A hat is vital to protect your head from the sun, and you will need to wear clothing that is light and breathable.
Sunglasses are also a good idea for keeping the sun out of your eyes and allowing you to see the terrain ahead clearly.
Finally, taking sunscreen is a necessity.
Make sure you apply plenty of high-factor sunscreens before you begin your hike and reapply at regular intervals to make sure you are fully protected from the sun.
The Secrets to Ultralight Hiking
Many hikers aim to carry as little weight as possible.
Ultralight hiking is advantageous as it makes hiking less strenuous and more enjoyable. Many people find it challenging to carry only a little weight as so many pieces of equipment are essential to hikers.
However, there are tips that you can use to succeed in ultralight hiking.
The first tip is to buy lightweight whenever possible.
Most hiking gear that you buy will either give weight or state that it is lightweight. For the hiking gear that you have where the packaging doesn't provide a load, you should weigh it yourself.
Try keeping a spreadsheet with the weights of all your hiking gear on it as this will help you to prioritize, which is the most crucial hiking gear to take if you are aiming for an ultralight hiking trip.
The Big 3's of Hiking Gear
Hiking experts say that you should focus on the 'Big 3'. These are a tent, the sleeping bag, and the backpack.
When buying a tent, take the time to compare the options so that you find the lightest weight option that meets your needs.
Sleeping bags are categorized according to temperature and the warmer the sleeping bag, the heavier it is.
To save weight, choose a lighter sleeping bag than you need and wear more clothing while you sleep.
While most backpacks weigh at least five pounds, there are lightweight options that weigh as little as two pounds.
Finally, ultralight hiking can take years to get right.
Even experienced hikers say they are still modifying their approach towards ultralight hiking and learning new ways of packing all the time.
Therefore, if you are a hiking novice, you shouldn't expect to get ultralight hiking right straightaway.
We have lots and lots of posts on hiking and camping. Make sure you read all of them from here.