Due to the special topography, the climate of Tibet is also quite unique.
The high altitude makes it cooler than inland areas with strong ultraviolet ray. It seems like a land that not suitable for ordinary people to live.
But there are local Tibetans living in this area for centuries. The long-term isolation has left the most original scenery and simplicity of the local people.
So when it was opened for tourists, it has become the yearning for countless people.
Nowadays, thanks for the development of the transportation, there are more and more travelers from the outside world coming to explore this mysterious land.
The sacred pilgrims, the breathtaking landscapes, the marvelous Buddhist culture… all make Tibet a great destination for travel.
How to travel safely in Tibet? How terrible is the altitude sickness? Is there any local customs need to know before your Tibet tour?
Here are the most useful tips for you to make a safer and more enjoyable Tibet tour.
Useful Ways to Avoid Actual Mountain Sickness during your Tibet Travel
Mountain Sickness, also known as the Altitude Sickness, is the most common phenomenon for the newcomers to experience, with different degrees, shortly after they land in Lhasa.
The average altitude of Tibet is above 4000 meters, which leads to a series of physical responses to the rise of altitude.
Most tourists from a lower place coming to Tibet will experience a slight headache, dizziness, and get shortness of breath or disturbed sleep, etc.
All of these are typical symptoms of mountain sickness, which occurred because of the decreasing availability of oxygen at such a high altitude.
How to avoid altitude sickness is one of the most important things to know before you go. Here are the most useful tips on prevention.
Consult Your Doctor before You Go
The fact is that it is really dangerous for people with heart diseases to visit Tibet.
Please consult your doctor before your trip to Tibet, no matter how serious your heart problem is. So do those who get the high or low blood pressure.
Avoid Catching a Cold
Catching a cold may cause a serious consequence on the high plateau.
So it is important to not to catch a cold before you go, even during your days in Tibet. And before you get used to the high altitude, it is suggested not to take a shower in the first few days after you arrive in Lhasa in case you may get cold and under weak physical condition.
Don't be Too Nervous
Everyone may have different degrees of altitude sickness depending on different physical condition. There is no need to be too worry about it.
There are some medicines you can take to avoid mountain sickness before you enter Tibet. And during your trip, there are oxygen bottles that could make you feel better when you get shortness of breath.
Tell your local guide whenever you feel uncomfortable and they will give you the fastest and most effective solution.
Proper things to take for your Tibet tour
Whenever you go, remember to bring a warm coat with you, especially when you are planning to visit the mountain areas like Everest Base Camp and Mount Kailash.
A windproof jacket is also highly recommended to take for your trip in Tibet, because you need to prevent yourself from the strong wind and huge temperature difference between day and night in the plateau.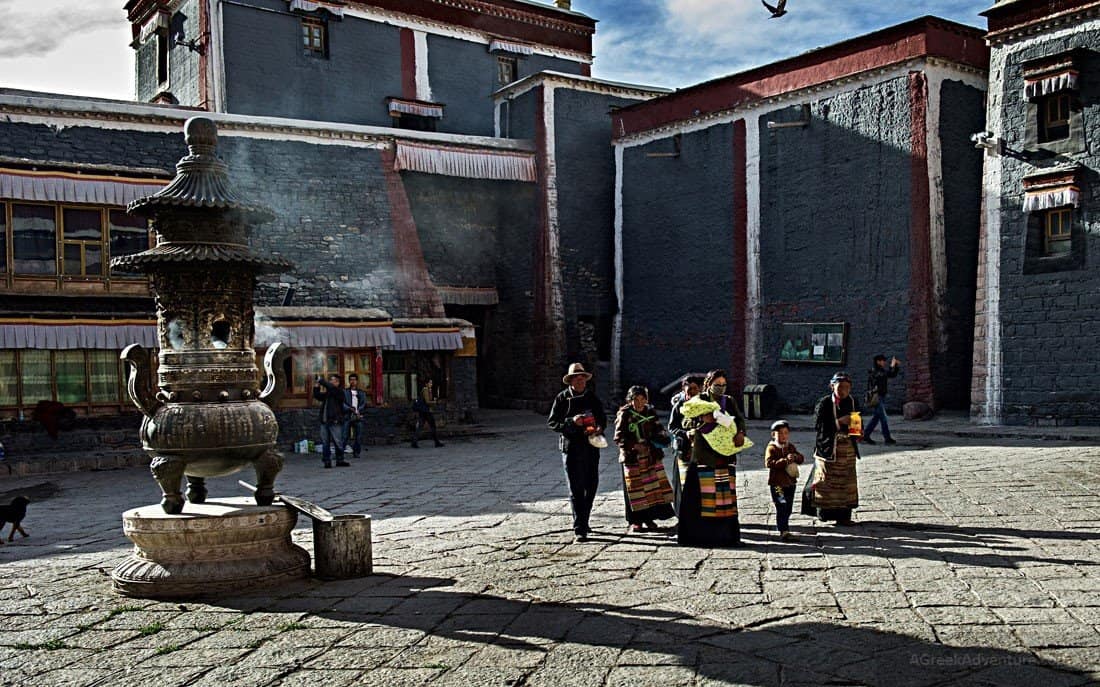 Because of the strong UV in Tibet, you need to put sunscreen on your packing list.
Remember to bring your sunglasses to protect your eyes from the strong sunshine and prevent sunburned eyes, especially when you are going to hike or trek through the snow-capped mountain ranges.
Other toiletries you can take as you like. And the basic toiletries, such as toothbrushes and towels, can be bought from the supermarket in Lhasa city.
Of course, since Tibet is located within China, the country's censorship also applies to the region.  For those who rely on Google to research health tips online (and those who can't live without social media), they should get a VPN unblocking international websites before leaving for Tibet.  
Respect the Local Customs and Avoid Buddhist Taboos
To travel to Tibet safely does not only mean physically safe but also mentally.
Some cultural differences may create unnecessary conflicts. So you need to understand the local customs before you go.
If you have a chance to go into a local Teahouse or have a meal with a Tibetan family, please remember that you need to sit cross-legged or with your feet facing back.
The local people are always hospitable, so if you are served by the Tibetans, you need to know how to refuse them politely when you have had enough.
Always let the oldest go first and do not touch the heads of the children are also the things you need bear in mind.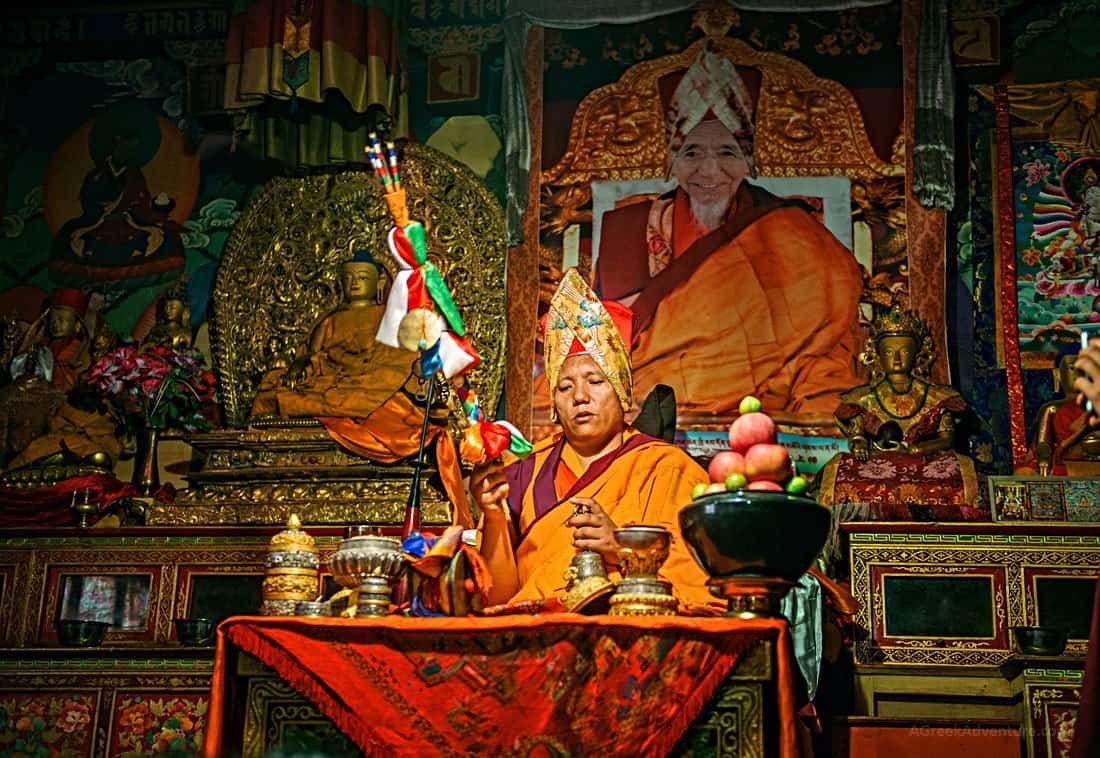 There are more taboos for visiting the religious sites, such as local monasteries and temples. It is disrespectful to wear hats and shorts.
So please remember to remove your hats and cover your legs and arms when entering a monastery. When you want to do the kora or turn the prayer wheels, you need to follow the right direction.
The easiest way is to watch how the local pilgrims do, or just ask your travel guide for help.
In most monasteries, it is forbidden to take photos inside the hall, and in some monasteries, you need to pay an extra fee to take photos.
So remember to ask for permission before taking photos inside monasteries.
Choose Tibet Routes and Activities that are within Your Ability
Tibet is an ideal travel destination for all kinds of travelers.
Besides the ordinary sightseeing in this land, you can also experience trekking, hiking, cycling and some other activities there.
Due to the unique topography of Tibet, while you are thinking about taking some adventures such as trek to the center of Himalayan region at EBC, you need to also think about the altitude sickness as well as your own physical conditions.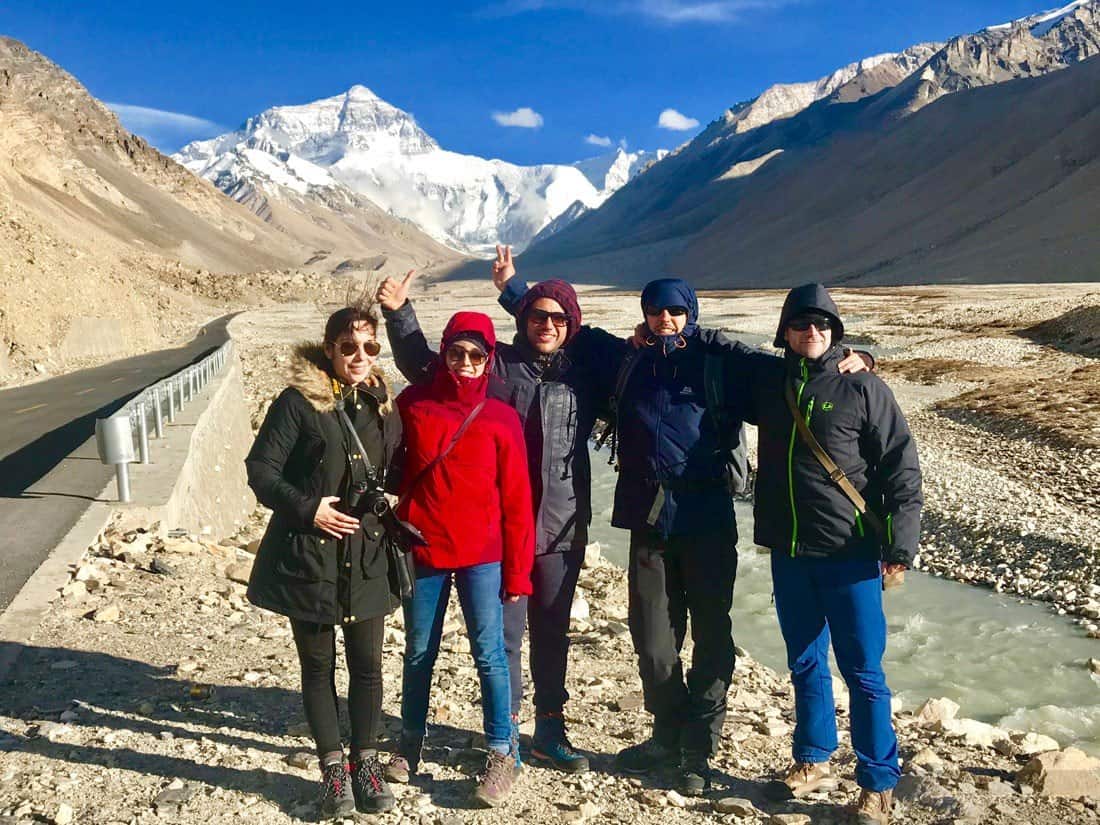 Contact a professional local travel agency for more detailed travel information is one of the best ways to get the right and updated information for your trip.
How about the road condition? How much time required?
What to take and what to prepare?
All of these questions need to be answered by the professional guide so that you can now what the situation really is and make the proper decision.