Mallorca, in Spain, also known as Majorca, is part of Spain, which is in the Mediterranean. It's also the largest island in the Balearic and another ideal holiday destination.
The stunning Mediterranean island has beautiful sceneries and rugged landscapes. The weather is favorable, thus making it a must-visit place for you.
Mallorca attracts tourists from all corners of the world.
Visitors come for the ancient castles, the medieval churches, the art museums, and the rocky mountains.
On top of these, there are lush wooded hillsides, villages, towns, and charming coastline, among other things.
Is it Mallorca or Majorca?
The name "Majorca" is used mostly by the British (as the island was a former colony) and the Irish.
It seems everyone else is using "Mallorca." It is one of the most preferred destinations for the royal family of Spain.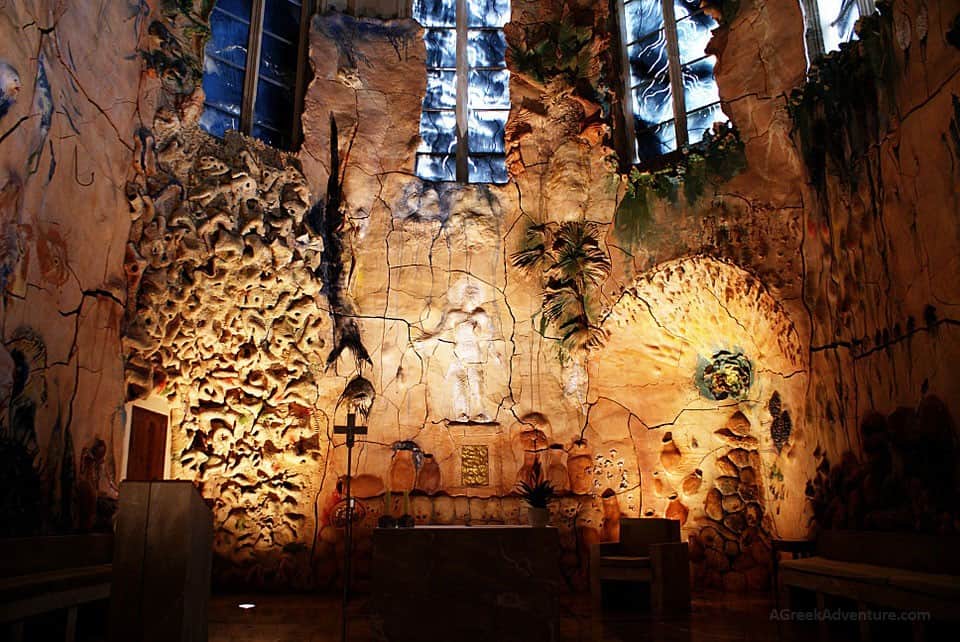 Many famous people connected their names with Mallorca, like Robert Graves and Joan Miró.
22 Things to Do in Mallorca Spain
There are indeed plenty of things for you to enjoy as you holiday in this Spain's Balearic Island.
If you've been there before, you'll be surprised that there is more to explore, especially in the countryside.
So, make sure that you visit Majorca; the island is attractive all year round. Here, we highlight the things to do in Majorca during your vacation.
Drive through the Scenic Serra de Tramuntana
The snaking nature of the route makes it the perfect and thrilling place for adventure.
Driving or cycling along the stretch can be chilling. If you are not faint-hearted, make your way to Serra de Tramuntana, a UNESCO World Heritage site.
The most beautiful Sa Calobra awaits you at the end of the journey.
Make Capital Palma your First Stop
Palma is the capital city of Majorca, Spain, and half of the population in Majorca resides in this city.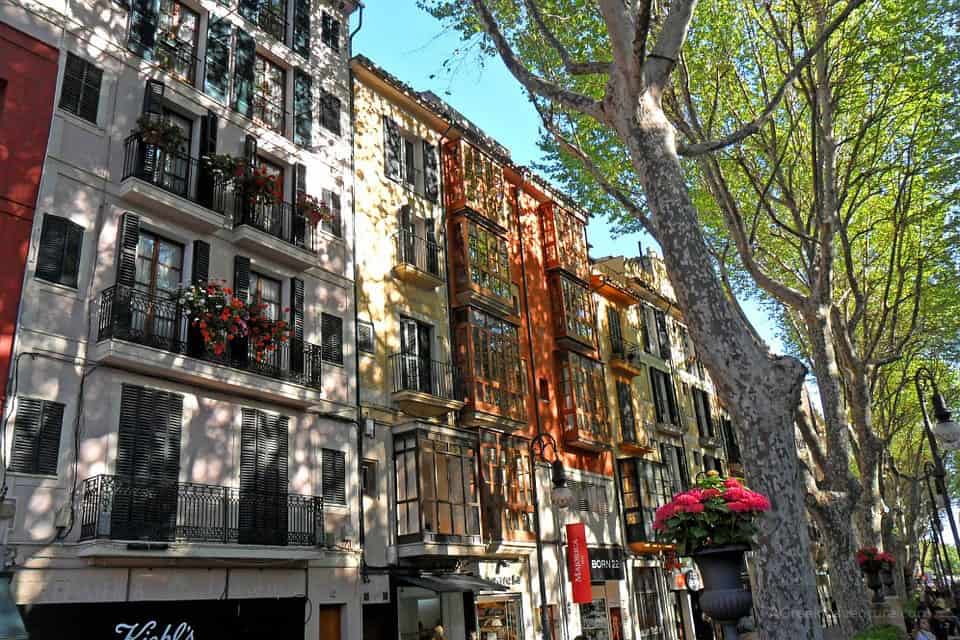 Palma is appealing all-year-round. It comes with an explosion of people-watching café terraces, waterfront promenades, famous nightclubs.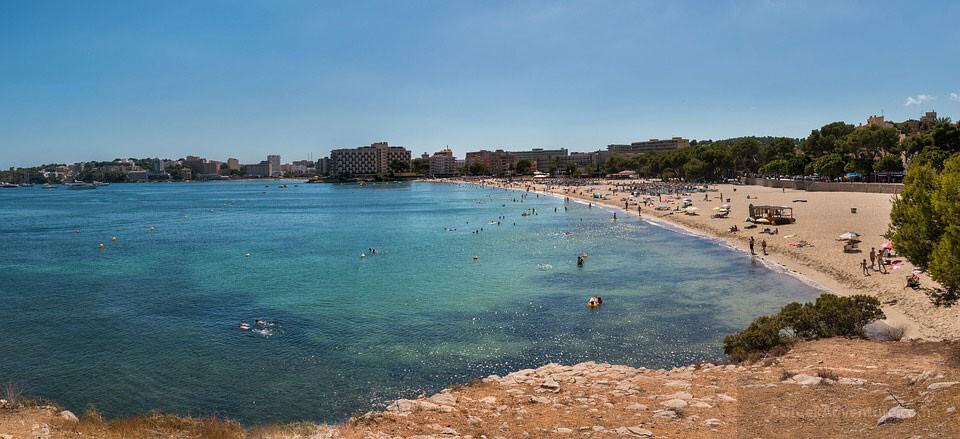 Attend Some of the Music Concerts
The island is the center of theatre performances and music concerts because of its strategic location as well as the stunning sceneries.
During the summer, there are many open-air music events taking place in Palma and other towns.
Theatre performances also take place all year-round. Therefore, you can attend these events when you travel to Majorca for a holiday.
Relax under the Mediterranean Sun in Mallorca's Beaches
The beautiful white sandy beaches in Mallorca, Spain, make it a paradise for the sand, sun, and sea lover.
There are about 262 beaches and plenty of beach resorts, which vary in nature. Over 30 beaches are awarded the 'Blue Flag,' meaning they offer more than the water quality.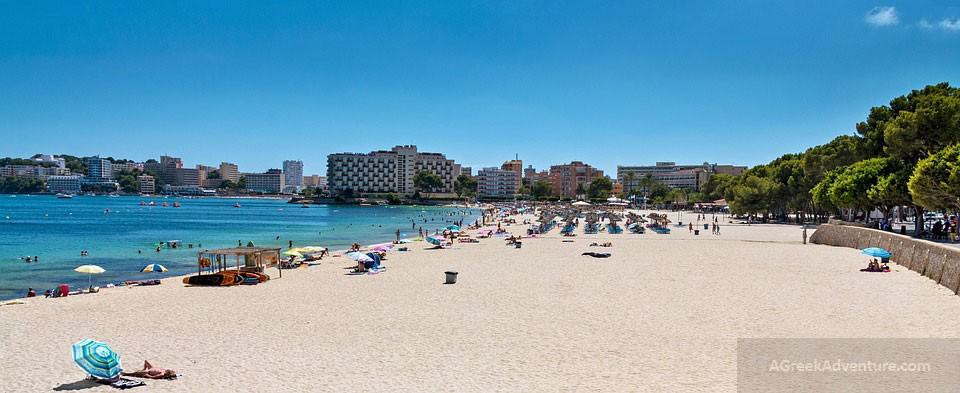 In these Blue Flag' beaches, there are lifeguards, tourism services, and facilities.
These beaches are Cala Formentor, Camp de Mar, and Beach Portals Beach, among others.
Are you looking for a fun and relaxing day at the beach? Then, visit some of the Blue Flag beaches with white sands. Allocate time for water sports.
Explore the Cuevas del Drach
Located on Majorca's east coast, it is the perfect place to be if you are interested in exploring caves.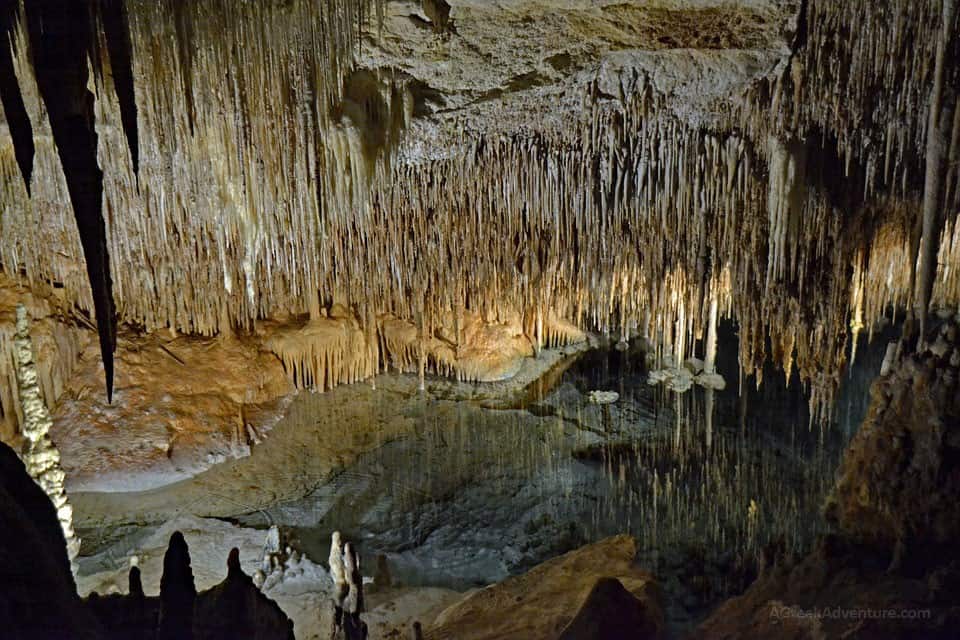 It has spectacular caves that stretch for 1200 meters, which can easily be explored by foot.
Boat rides are also available to lure you to the stalactites. These reflect in the still waters of the 170-meter long Lake Martel.
An extra detail to this never to forget adventure is the classical music concert on the lake.
Make sure that you Visit Museums
Mallorca is rich in history from its ancient civilization. In the past, the island has attracted invaders, conquerors, and settlers. All contributed to the vital history of the region.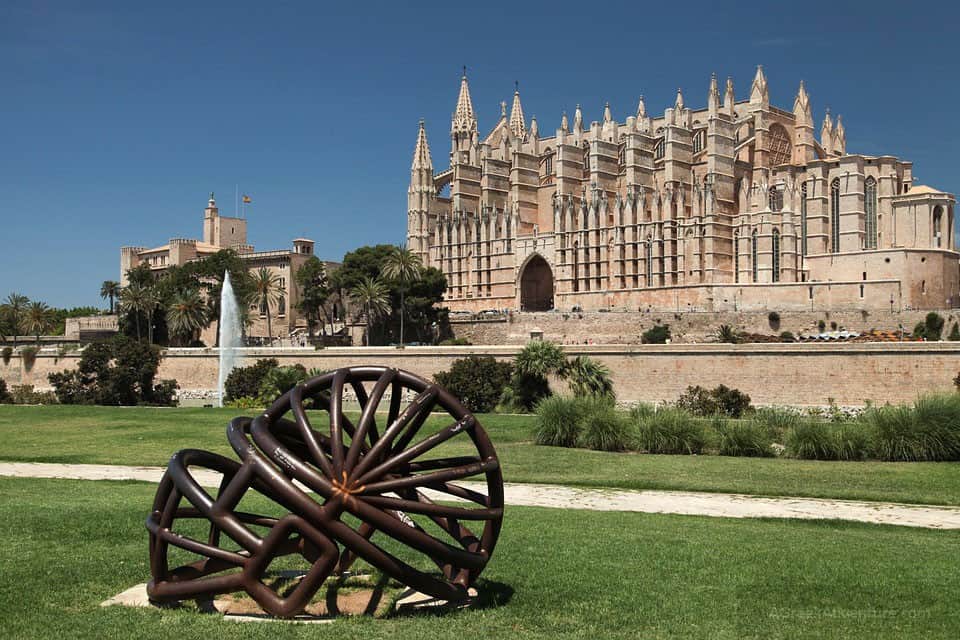 For you to understand and explore the islands history, make time and visit some of the island's fascinating museums. Such is the museum of Majorca, Bellver Castel museum, and La Granja Esporles Museum.
Monday is the only day that some museums are closed in Majorca, Spain.
Indulge in Sporty Activities
There are wide varieties of sports to participate during your vacation in Majorca. Playing golf and tennis, and cycling are some of the games well catered for, and you can get involved in these.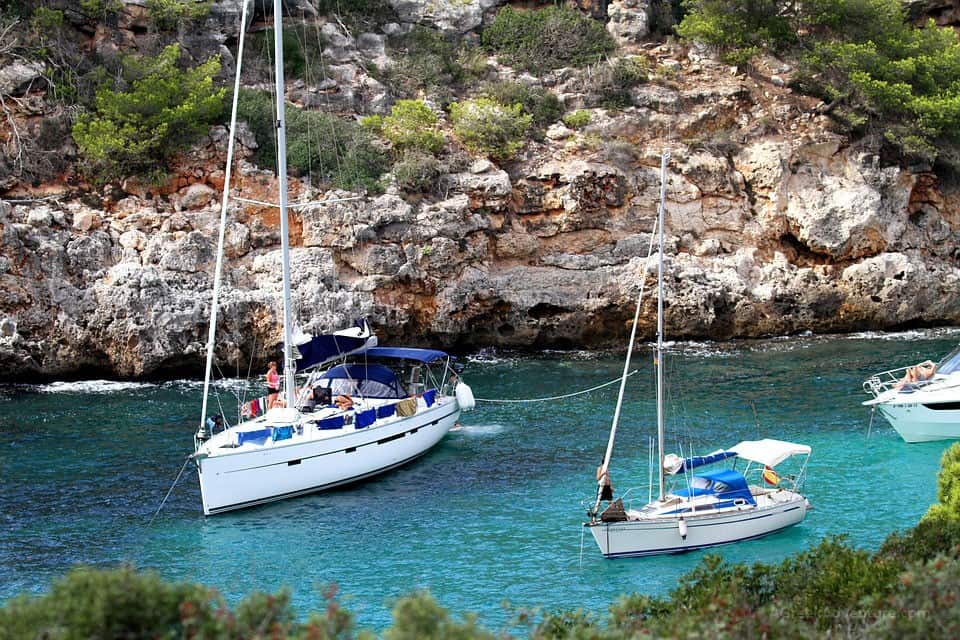 The stand-up paddle is a newer sport on the island. It is becoming popular, as it's easy to learn and fun, especially if you're with your family.
In addition to the sports mentioned above, don't miss the traditional watersports like jet skiing, diving, and kitesurfing.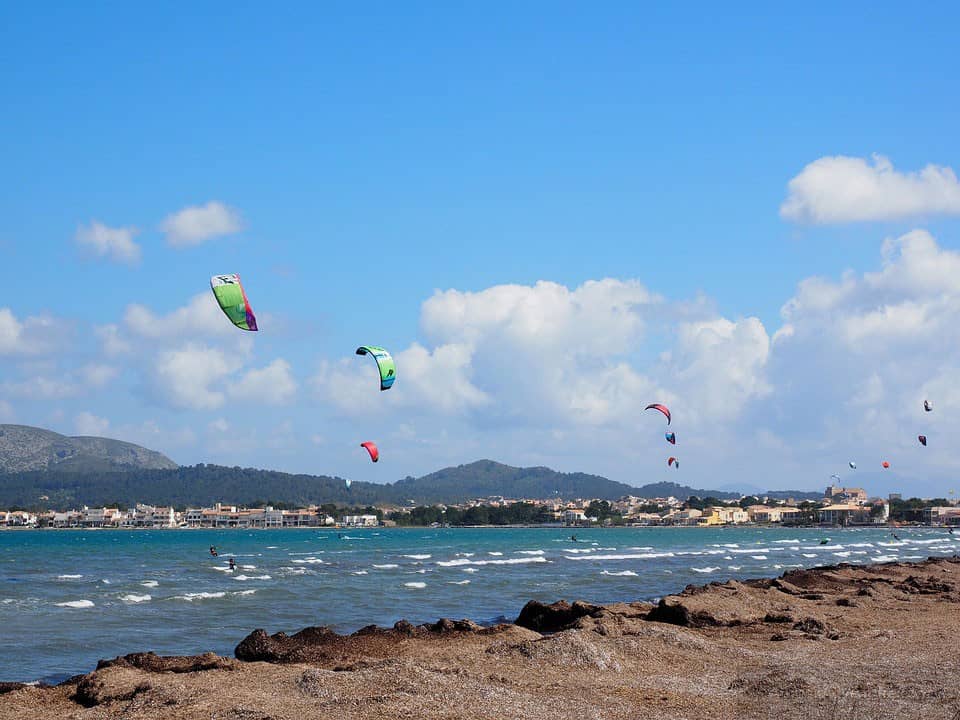 Mallorca also offers opportunities for hiking and climbing in the Serra. If you want to remain indoors, there are plenty of gyms to utilize as well.
Experience Majorca's Nightlife
There are many nightspots to enjoy nights out. Restaurants and bars are all part of the Majorca's vibrant social scene-they all buzz when the dusk falls.
The Spanish nightlife is different from those in other countries around Europe; people enjoy their food, company, and events start later.
The best area to find the most vibrant clubs is La Lonja. There you will find a great atmosphere and live music.
Some of the clubs here are Abaco cocktail bar, built in a 16th-century palace, and Jazz voyeur.
Try the Cuisine
Mallorca, Spain, is a haven for great food and wine.
Food being an integral part of traveling, Majorca caters to this by offering fantastic food of fantastic value.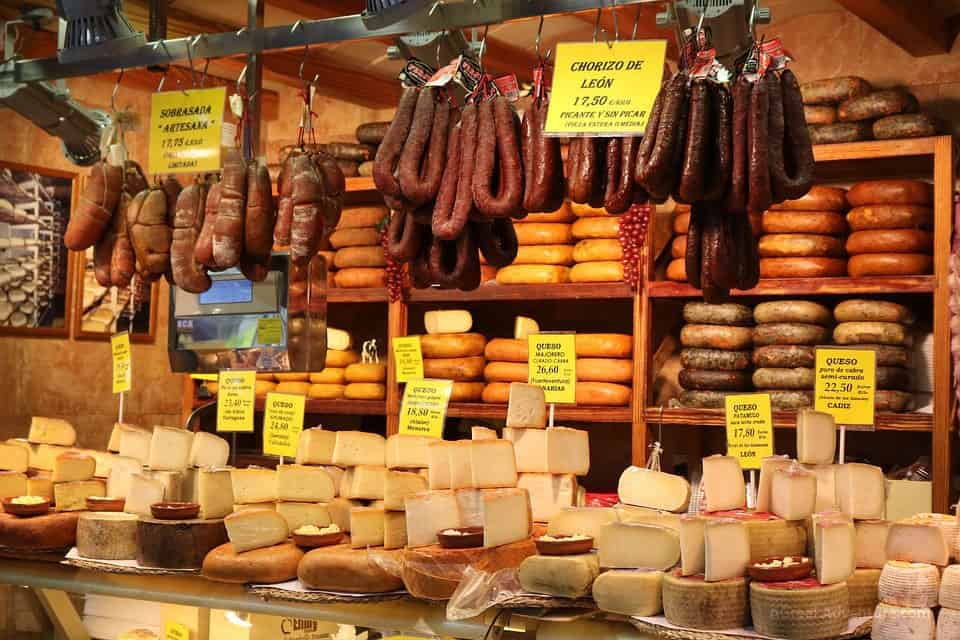 The Mallorcan cuisine based on fish, pork, and vegetables is rooted in local tradition and steeped in tradition.
Some of the restaurants offer high-quality services and tasty, delicious cuisine that will dazzle you. Such restaurants include Zaranda, Es Molí den Bou, Es Fum, Andreu Genestra, Es Racó des Teix, Jardín, and Marc Fosh.
They are all budget-friendly restaurants.
Spend a Full Day in a Beach Club
You want a place to chill out? Majorca's Beach Clubs are the best. The Beach Clubs on this island are the finest in the world, thus making them the centers of nightlife.
They offer more than a beach environment: You will find restaurants, bars, pools, spas, relaxing music, and other treatments.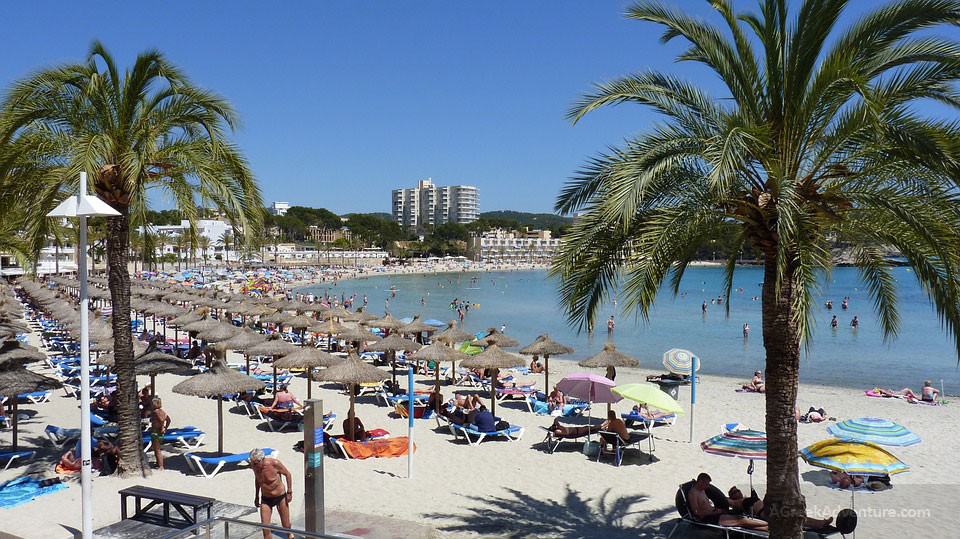 As a traveler, never worry about not getting something that suits your taste; the beach clubs offer every taste.
Some of the beach clubs are:
Mahre's beach club
Bardot at Gran Meliá de Mar
Purobeach Illetas
Las Terrazas in Illetes,
and Mood Beach Club
There are many more; these are just but a few of them.
Visit the Mallorca's Towns and Villages
Majorca's towns and villages are places of tranquility where one can step back in time and reminisce.
Some of the well-known villages are Banyalbufar, Valldemossa, Deià, and Fornalutx.
They are named Spain's most scenic villages. Towns and villages are the perfect places to grab a drink or sip coffee and interact with the locals.
Join the Rock Climbers
Mallorca offers a venue for climbing due to its perfect limestone cliffs. The island is famous for its climbing hence attracts climbers from around the world.
Majorca's rock climbing is centered around the Tramuntana Mountain range as well as along the coastline.
Make sure that you have all safety equipment and climbing attires such as helmet and shoes. There are also climbing guides you may consider seeking advice from them.
Discover the Relatively Unknown Places in Mallorca
There are relatively hidden places, which are quiet and far from the crowd. Serra de Tramuntana Mountain, for instance, is undoubtedly the wildest and least known area of Mallorca.
You can engage in many activities while in this place. For example, exploring the many hideouts.
That makes it a trendy place for the locals and other visitors. An interesting fact about the hideouts is that they are 100% natural.
Banyalbufar is another place you can visit. It is a coastal village, chosen for a famous TV commercial.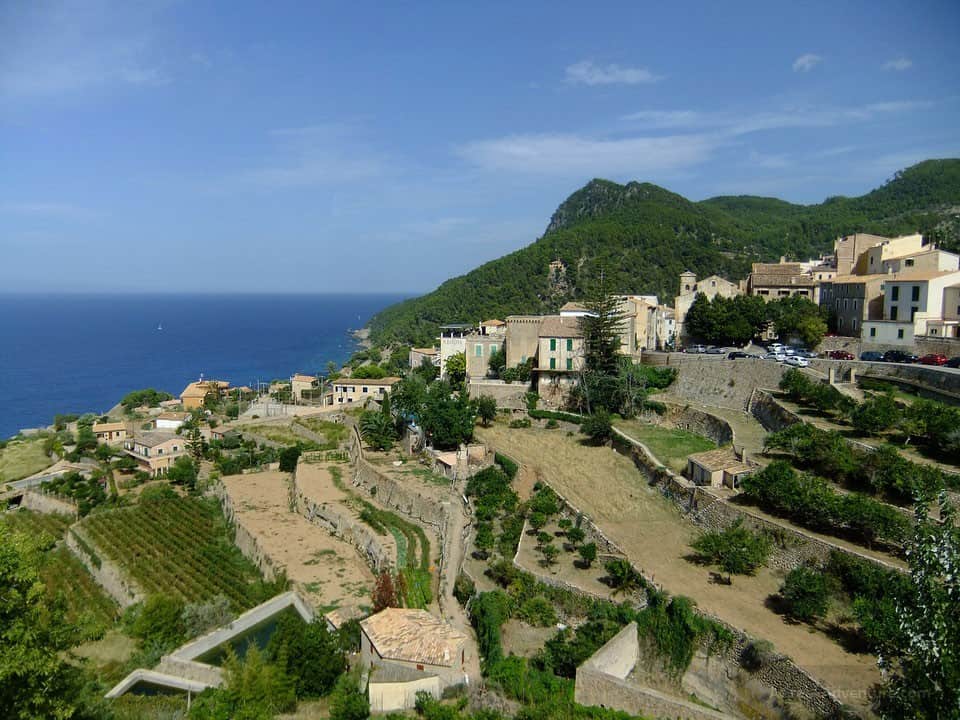 If you drive to Banyalbufar, be careful as there are sharp turns, and the road descends sharply towards the sea.
Halfway driving down the hill, you can park your car in the public car park. Then continue your descent on foot until you reach Cala Banyalbufar.
Estellencs, a beautiful village in Mallorca, also offers an opportunity to discover the old world of the island. Another place to have in mind is the picturesque Port de Sóller. Sóller is an area that is the combination of the village of Fornalutx and the hamlet of Biniaraix.
Cycle around the Island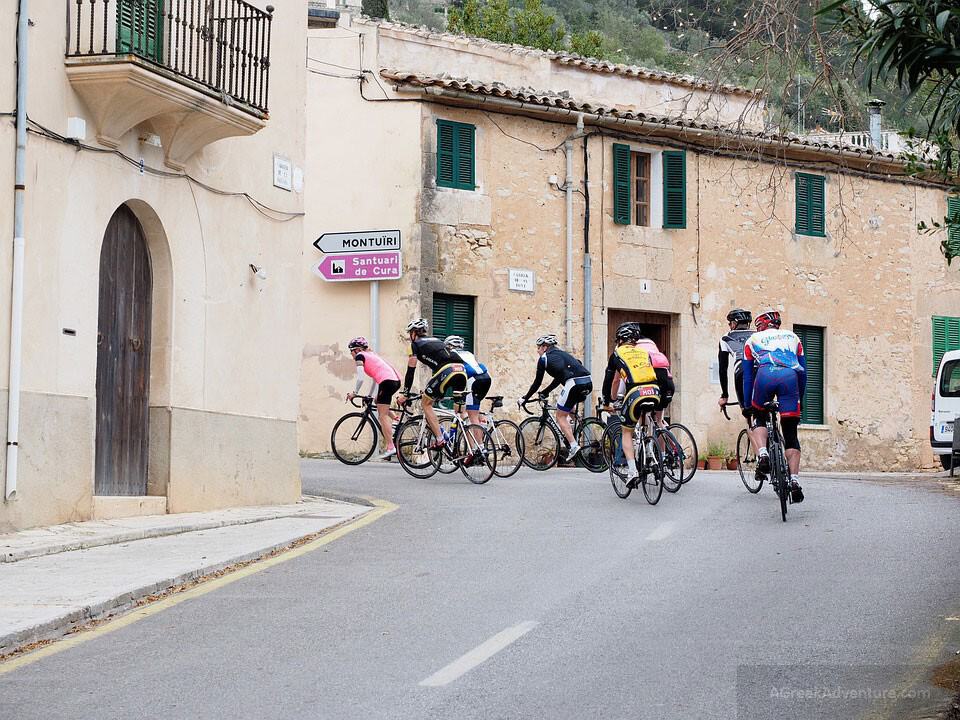 Hire a bicycle and explore Mallorca during your vacation.
The varied topography ranging from steep to flat areas such as Llucmajor provide a cycling trail around the coastline.
You may have to seek help from tour guides for bike hire and route planning.
Enjoy a View of Mallorca Nature Parks from the Sea
Take a boat tour to the sea and have a different perspective of the island.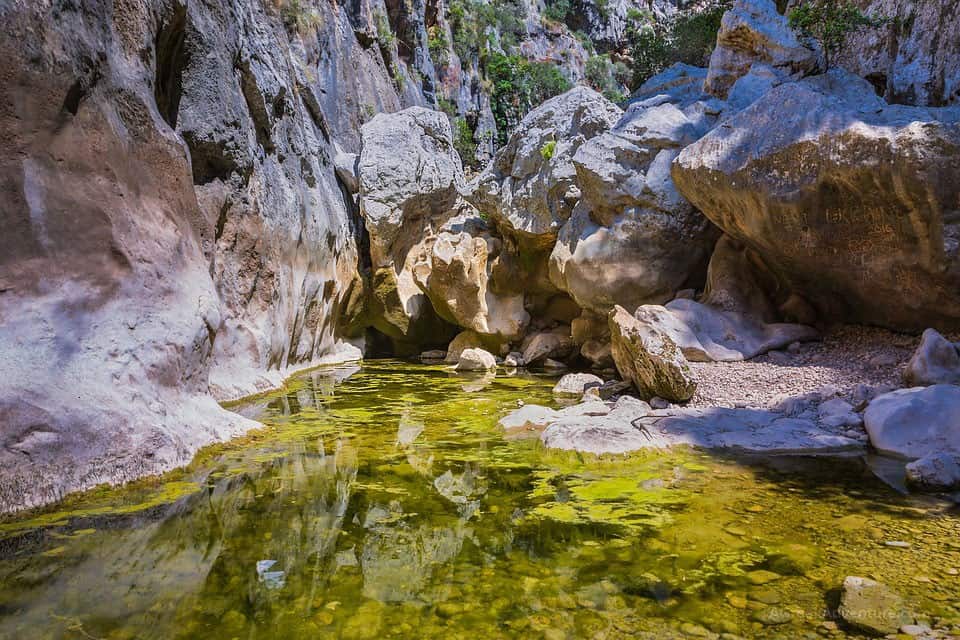 You'll enjoy it! Are you on a budget? You can rent a sail or motorboat for a day. If you plan to sail a lot, then go for a vessel/superyacht.
You can also rent for a few hours if you're on a tight budget.
Make your way to Calvia and Help in Walking Dogs
If you love animals, make sure that you go to the SOS animal rescue home and help in walking dogs.
You will have a chance to walk through the forest and enjoy the sceneries. Do that to relax and take a break from the beaches and the hustle of Palma.
Buy Designer Clothes in Palma city
Palma is considered one of the jewels of the Mediterranean.
For an exciting shopping experience, visit the streets of Palma to find amazing products handcrafted by the locals.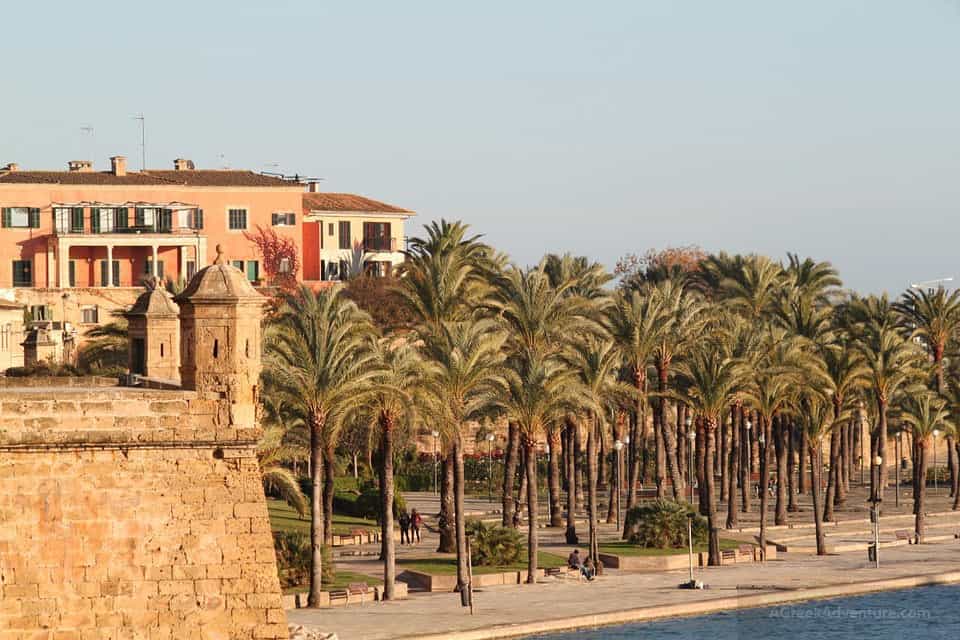 Palma de Mallorca is the home for most designers. Thus, making the city a hub for high-end designer boutiques on the island.
The top designers in accessories and clothing are based here. Find them by exploring Avenida Jaime III and Paseo del Borne.
It is the best place for luxury shopping as it takes pride in fashion.
Visit the Markets for Local Products
There are many markets located in Palma; the biggest one is Pollenca. It's the most visited market.
Other markets include Santa Maria on Sundays, Sineu on Wednesdays, and Inca on Thursdays.
They are open from 9.00 am to 1.30 pm. Markets sell fruits, flowers, local produce such as Mallorcans, butifarron, sobrassada, and cheese and vegetables.
You can also shop for handicrafts, leather bags, handmade jewelry, accessories, and clothes.
Regular markets are available in every town to make shopping convenient for everyone.
For the best shopping experience, you can visit the markets in Sineu, Santanyí, and Artà. You can visit the indoor Santa Catalina's, and Mercat de l' Olivar covered market in Palma. Such makes shopping in this town even more enjoyable.
Visit Sóller to Experience the Other Side of the Island
In the coastal town of Sóller, you'll see a more traditional side of Mallorca.
The town is in the middle of Golden Valley. You can take public transport to this town and experience the Spanish tradition.


While in Sóller, a 20 minutes' drive from Palma, you can enjoy a ride around the town in a vintage tram. In places like Agapanto, you can as well grab a cocktail and food at a tapas bar.
Make a Visit to a Few of the Wineries
Mallorca is famous for its winery.
It has more than 70 wineries producing high-quality wines.
Wineries such as Bodega Ribas, Bodega Santa Catarina, and Bodega Macia Batle are open for tours and tastings.
Their wine is extra special as the locals manufacture the wine rather than importing. They also provide a fantastic wine tasting experience.
Check into a Luxury Spa
Majorca spas provide a perfect place for a gateway when you need one from the city hustle.
The spas are in luxury hotels, but there are also independent urban spas. They provide a comforting environment that will leave you relaxed.
You can also benefit from the wellness and beauty services they provide, ranging from classic massages to exotic treatments. Their spas have modern facilities that meet their client's needs.
It is, therefore, a great destination to rejuvenate yourself.
Set-off to Cabrera
The place is full of activities that suit every taste.
These include bird-watching and plunging into a deep pool of the Blue Grotto. Boat tours here include at least one beach stop; you can hire snorkel gear to make the most of clear waters.
Tours in Mallorca (Majorca)
Check these selections for guided tours in and around Majorca, Spain.
When is Best to Visit Mallorca?
March to May seems to be the best time if you want to avoid large crowds.
Things happening in this period: Day of the Balearic Islands, Semana Santa (Holy Week),
Princesa Sofia Trophy, Festa de Nostra Senyora de la Victoria, Pollenca Wine Fair.
Room rates and temperatures are high from June to September. However another series of things are happening in that period: Nit de Foc, Sant Joan Fiesta, La Patrona Festival,
Carmen Festival, Passejada dies Bou I Carro Triunfal, Electro Sant Agusti, Chopin International Festival, Pollenca Music Festival, La Beata Festival.
Where to Stay in Mallorca?
There are around 2300 hotels in Majorca, so be sure that you will find the suitable one for you. A good starting point is to search in the most popular locations. These are:
Where is Majorca?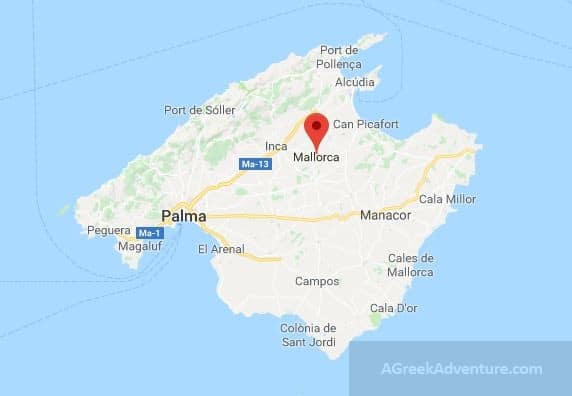 Mallorca is next to Spain and belongs to Spain. It is in the Mediterranean Sea.
The name Majorca means "largest island" (when compared to the minor one: Minorca).
How large is Mallorca?
From North to South, it measures to 75 kilometers, while the distance from East to West is 100 kilometers. Most people live in the city of Palma. Some ranges (with Palma as a starting point) to have in mind are:
Alcúdia: 54 km
Sóller: 33 km
Cala Millor: 71 km
Magaluf: 15 km
Cala D'or: 62 km
How to Get to Mallorca?
You can take the plane from anywhere in Europe and get there. Ferries depart from Barcelona and Valencia, Spain. Check prices for airfares from here.
The airport is: Palma Airport (in Spanish: Aeropuerto de Palma de Mallorca) and is located 8km (5 miles) from Palma.
There are four ports in Spain towards Majorca (from Denia, Valencia, Barcelona) that connect to 2 ports in Majorca (Palma, Alcudia).
The ferry takes something less than 8 hours to reach Mallorca.
Summarizing your things to do in Majorca, Spain
As the very center of Balearides, Mallorca has multiple things to offer. It is close to Spain, to Minorca and so many other beautiful locations.
Needs a visit now that you know the things to do in Mallorca, Spain (Majorca).
Enjoy. Also, read The Country With The Most Castles In The World.