There are top things to do in Barcelona in 3 days.
I say if you haven't seen this city you have missed a lot. It is one of the most beautiful cities in Spain, with lots of attractions and unusual things to do.
With Messi to Gaudi football craze, enchanting architectures to beautiful natural beaches, Barcelona's to-do list is as exciting as it can get!
I have been all excited to share my experience with everyone who's been planning to visit this with a rich history and mesmerizing beauty.
The Best of 3 Days in Barcelona
I have jotted down a list of top things to do in 3 days in Barcelona, as there are many.
In this list, I have added information about the best places to visit in Barcelona, along with the highly recommended Barcelona Itinerary and tourist spots.
Click here and book early as Barcelona is a trendy European city.
Catedral de Barcelona
One of the top things to do in Barcelona in 3 days is to visit Catedral de Barcelona.
It is a giant Gothic Temple that stands amidst the small shops and narrow lanes.
It was initially known as The Roman temple about 2000 years ago.
In today's time, the official name of this temple is the "Cathedral of the Holy Cross and Saint Eulalia."
It has excellent infrastructure and a relaxing atmosphere, like most worship places.
If you are wondering what to do in 3 days in Barcelona, then put this temple in your things-to-do list right away. It's worth a visit.
Camp Nou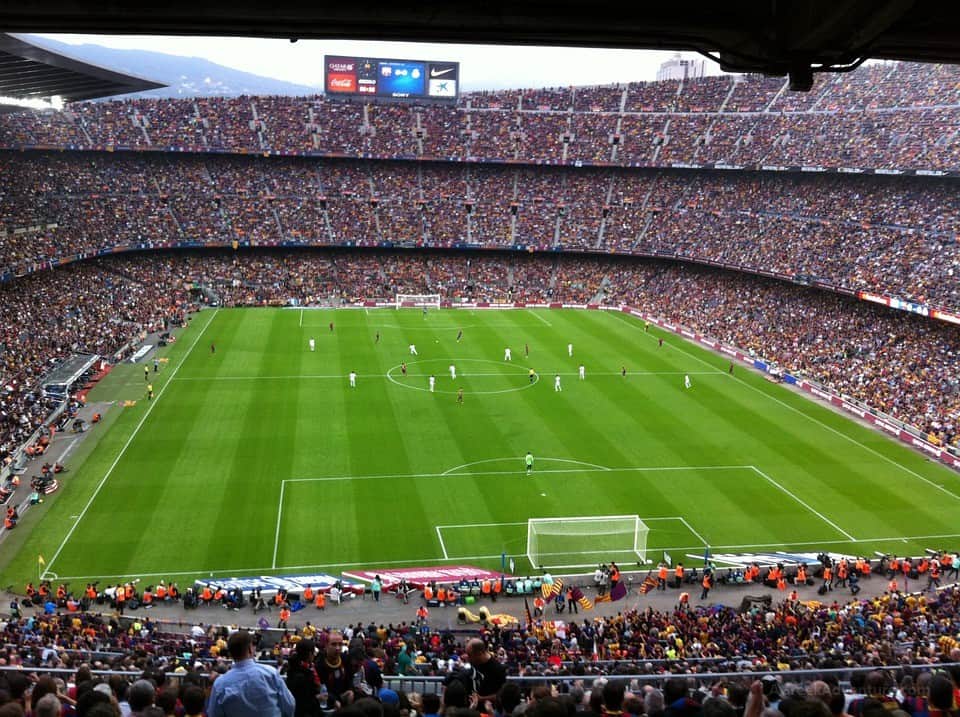 Are you a huge fan of Messi and have an unbeatable craze for FC Barcelona?
If yes, then Camp Nou is your place to go. It is one of the best Barcelona attractions for all football fans.
It's the home stadium of the city and one of the biggest football stadiums in the whole of Europe.
It was on the top of my list of top things to do in my Barcelona itinerary, and I am glad I get to see the stadium where my favorite teams play.
Having just a few days? Book a guided tour
Hash, Marijuana and Hemp Museum
The utilization of cannabis in private places being legitimate in Spain. The nation has something of notoriety for being a 'smoker's heaven.'
There are more than 200 private cannabis places and clubs in Barcelona alone.
But imagine having a cannabis museum?
Barcelona has its chic style Hash, Marijuana and Hemp Museum, which contains items related to both production and consumption of different species of plants with a fantastic collection of artwork related to cannabis.
That is one of the best Barcelona tourist attractions you can find and pay a visit to.
Walk Down to Las Ramblas
La Rambla is a very famous street in Barcelona.
La Rambla goes all the way from 'Plaça de Catalunya' to the 'Port Vell harbor.'
You can shop around, have some exquisite meals from the cafes on the street and enjoy a romantic walk towards the seaport.
It is quite popular as one of the best Barcelona tourist attractions and must be considered as one of the top things to do in Barcelona in 3 days.
La Rambla is located at the center of Barcelona, thus making it the top attractions with its tourist shops and cafes with a lively and energetic atmosphere.
The Spanish Village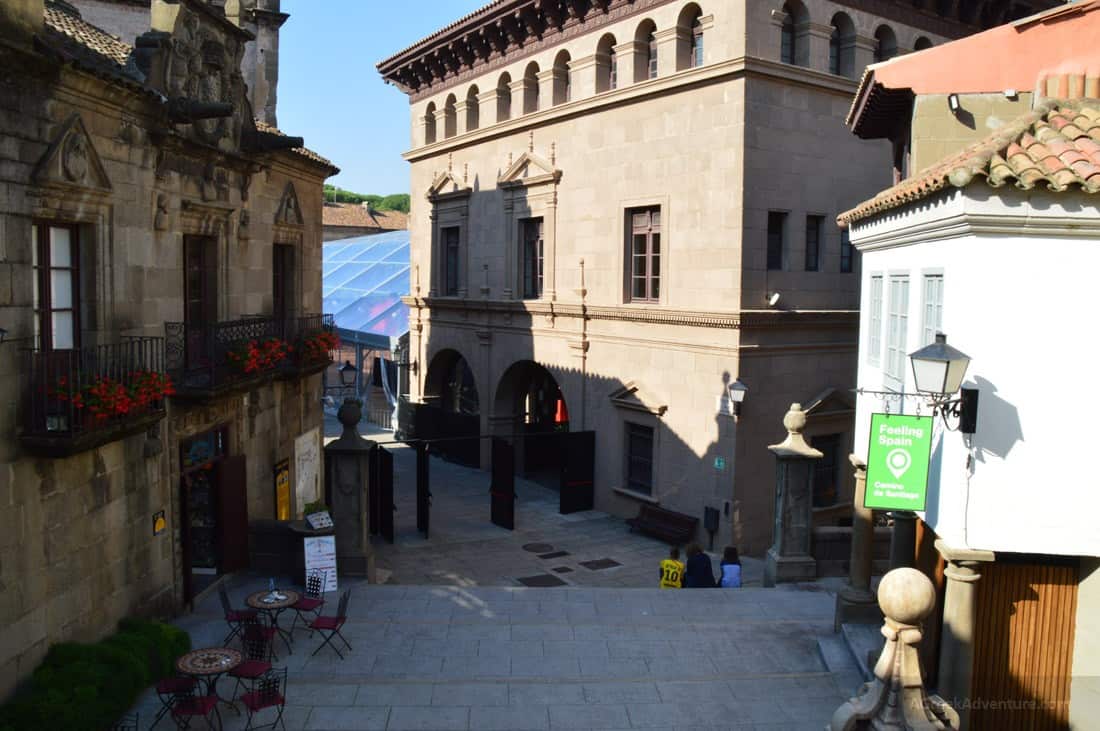 The whole of Spain is divided into five regions, and each has its unique architecture and style.
Each style was created inside a huge village (Poble Espanyol) in Barcelona.
You walk through it and see all these different styles in one place. Read about it.
Watch Flamenco in your Barcelona Itinerary
Starting in the fables of Southern Spain, around the territory of Andalusia, the flamenco artistic expression is accepted to have gradually emerged among the Gitanos in the 18th century.
There are different places to watch Flamenco in Barcelona, one of the top sites is Tablao Flamenco Cordobes.
It is located in Las Ramblas street, as mentioned earlier, i.e., one of the busiest streets of Barcelona.
This place is highly famous among the locals and tops the list of Barcelona attractions.
The place opened back in 1970, and until now, it serves the best flamenco shows in Barcelona.
It is worth visiting as the artists perform in traditional ways without using any modern sophistication, i.e., the sound of flamenco is original and worth experiencing.
Explore all of Gaudi

Gaudi is seen all over Barcelona.
The famous buildings of his, along with Park Güell and La Sagrada Familia, are just a few of them.
Do a bit of research and explore more of this fantastic and inspiring architect.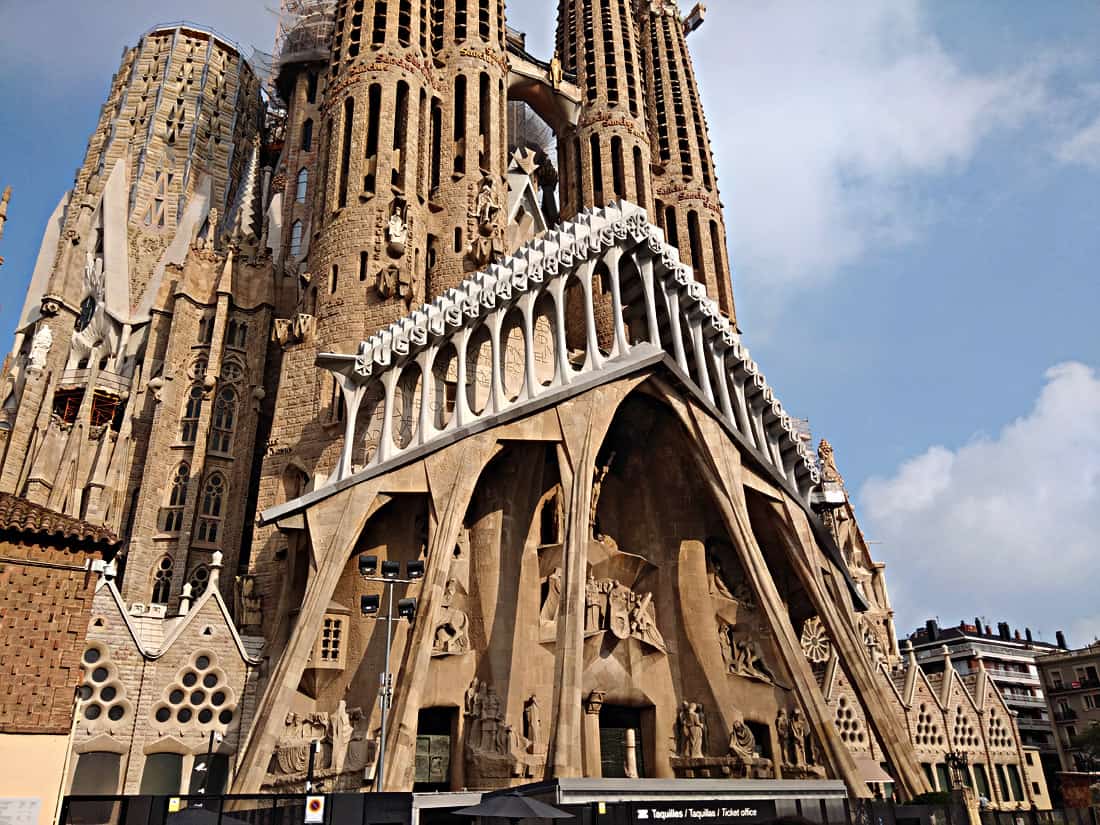 A Day Trip to Montserrat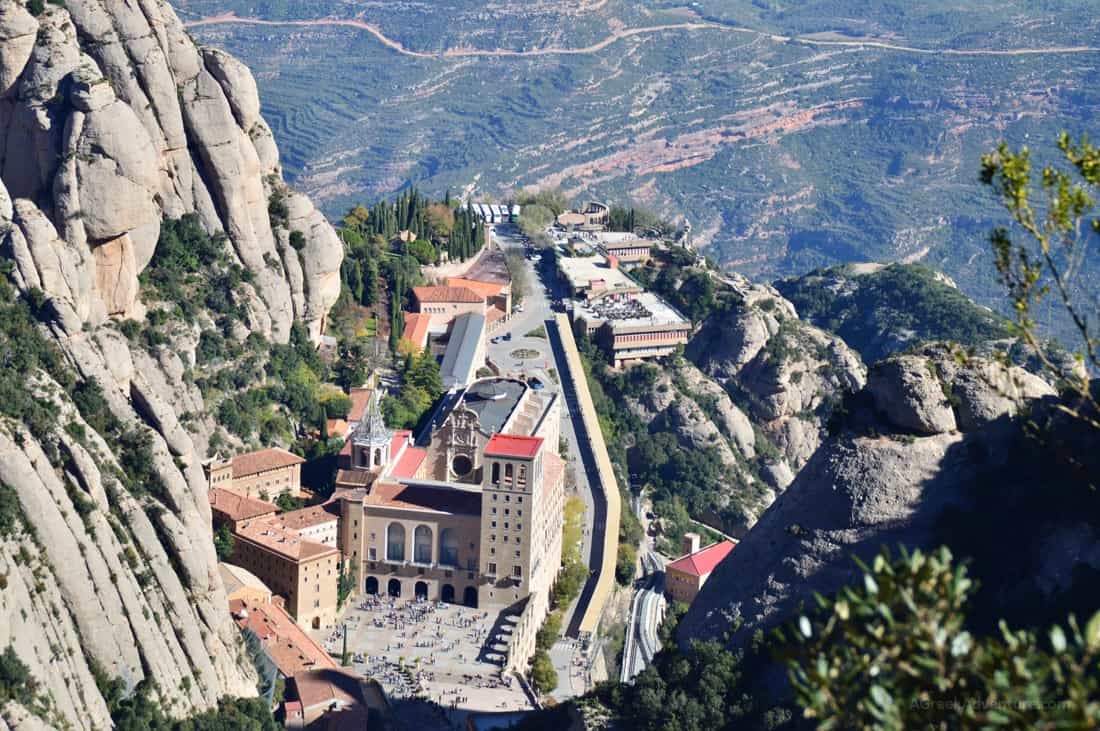 Try not to leave the country without first visiting the Montserrat complex on top of the mountain.
There are lots of legends and stories related to this place, among which a mystical one that relates to the Holy Grail itself.
It will take you a full day if you choose to hike through the peaks, and the view from there is mesmerizing.
Enjoy Barcelona's Authentic Food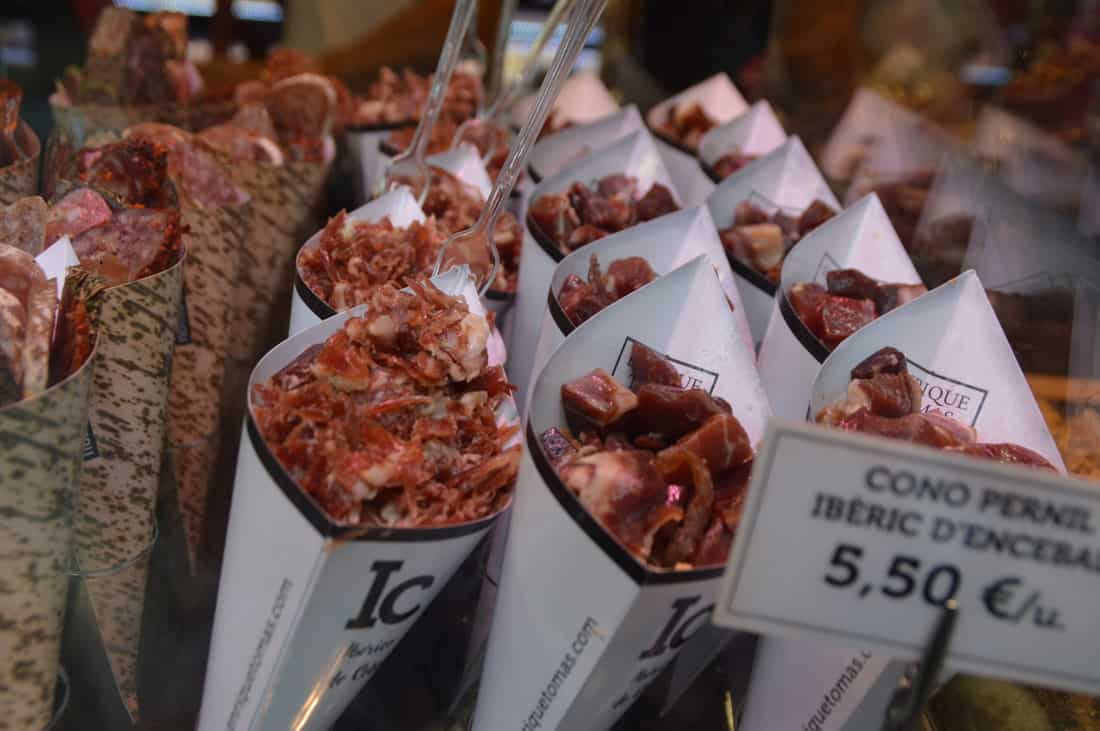 I am a foodie and love to try the food from different cuisines. Barcelona has some great cuisines and authentic dishes to offer.
One of the top things to do in 3 days in Barcelona is to try their local dishes.
There are numerous food items that you can try, but two food items that top the list for me.
One is Sangria. It is a famous local Spanish drink made with red wine, spices, lemonade, and fruits. The taste is unbeatable and freshens up your mood with its enriched taste. Casa Lolea offers the best Sangria in Barcelona.
Second, on the list is Tapas, there is a different variety of veg and non-veg tapes that you can try in Barcelona.
Tourist tip: If you buy a drink at any bar in Barcelona, you will get free tapas alongside.
Visit Barcelona Food Market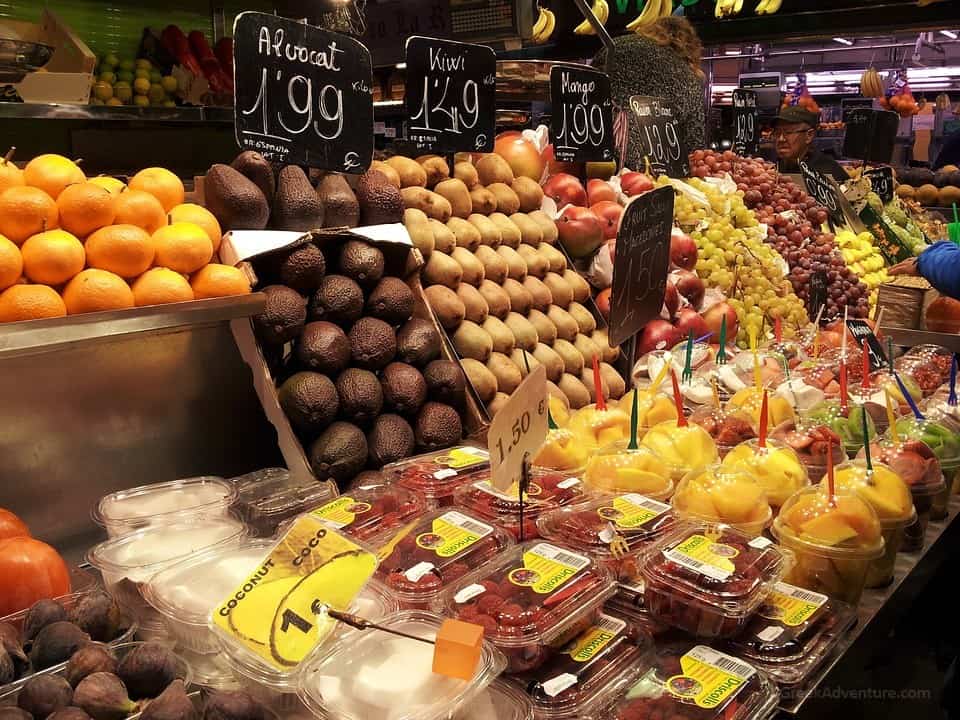 One of the top places to visit in Barcelona is its famous food market.
There are numerous food markets within the city. However, some of the best are; Sant Antoni Market, La Boqueria Market, and Fira Artesana.
You can find anything, literally anything in these food markets.
Even if you don't plan to buy anything, a visit to any of the food markets in Barcelona is a must.
You can find different fresh food items in these markets at reasonable rates.
Chocolate Museum
The name says it all, the chocolate museum in Barcelona is a must-go place for all the chocolate lovers.
From one-bite chocolates to massive chocolate castles, you will find everything here, that too made from chocolate.
If you want to have a next-level experience, then pre-book yourself and take a one day workshop where you will learn about different types of chocolates and will be allowed to make your specialties from the chocolates such as chocolate lollipops, bars and much more.
This is yet another of the top places to visit in 3 days in Barcelona.
There are hundreds of other things that you can do in Barcelona from essential tourist attractions to quirky museums, Barcelona has it all! Experience it yourself.
Go here for a list of Travel Services that will make your life easier.