It had been on my bucket list for two decades…to visit the famous 12th-century Sénanque Abbey near Gorde in Southern France (Provence) during the full bloom of the Provence lavender fields.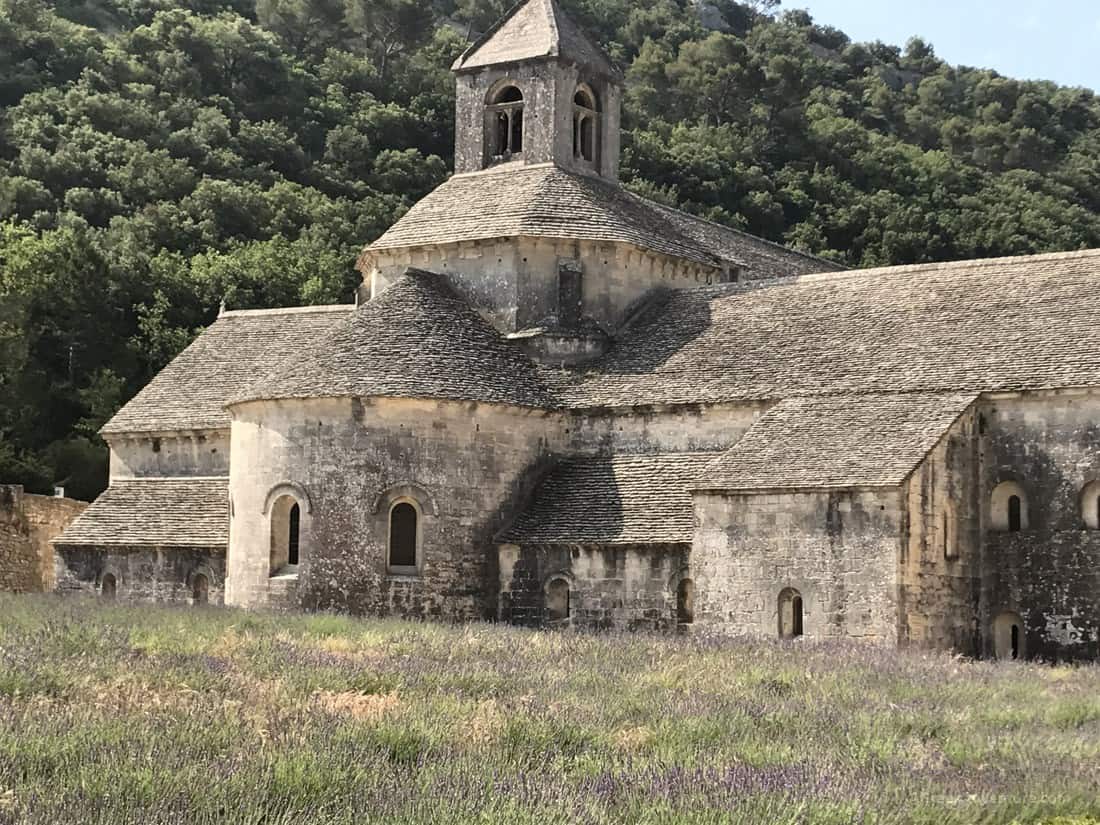 So we timed our visit to Provence lavender fields for late June and based with a car in lovely Saint-Rémy-de-Provence, just a 45-minute drive to the abbey, while still affording easy access to points south like Avignon and Arles, of Van Gogh fame.
Experiencing Provence Lavender Fields
While the peak bloom season of the lavender varies a bit from year to year, it typically begins in June and ends in August. (It's important to remember that it's hot in Southern France mid-summer, so be sure to book a place with air conditioning!)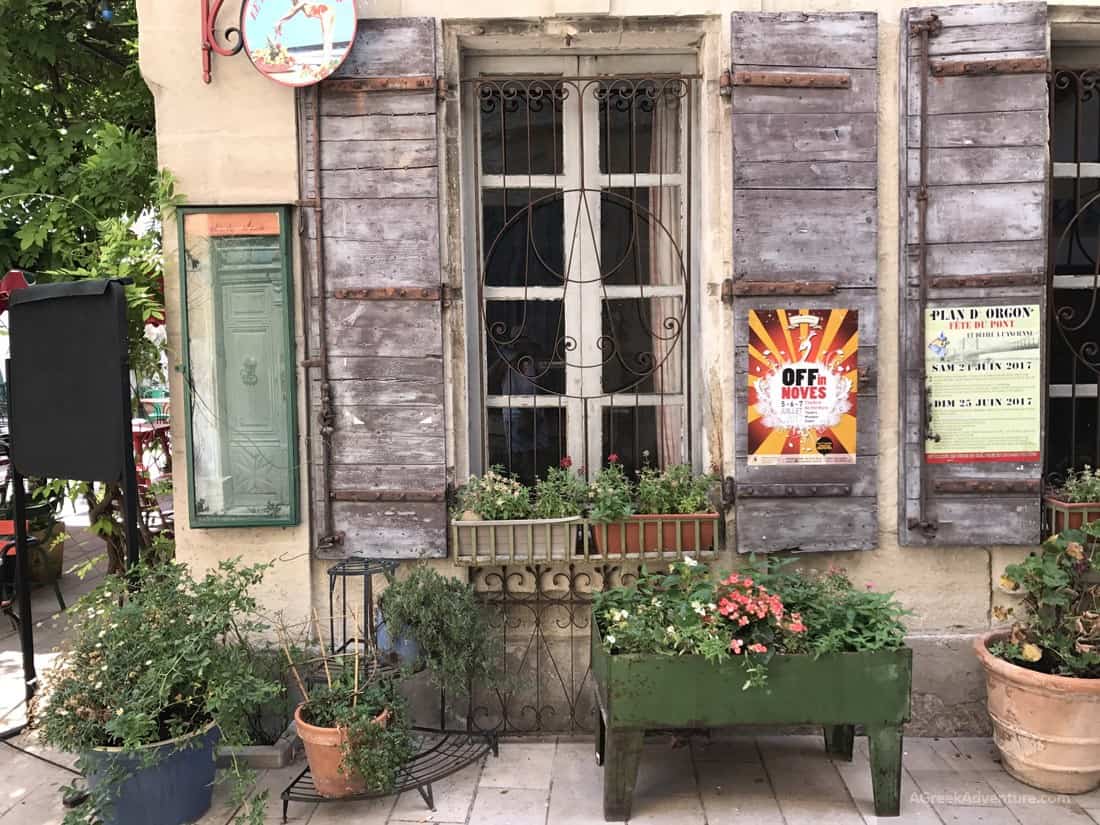 Saint Rémy is ideally located at the edge of the Luberon, a visual feast of tiny stone villages perched on hill tops with jaw-dropping views into lush vineyards, deep valleys, and fields of purple lavender everywhere.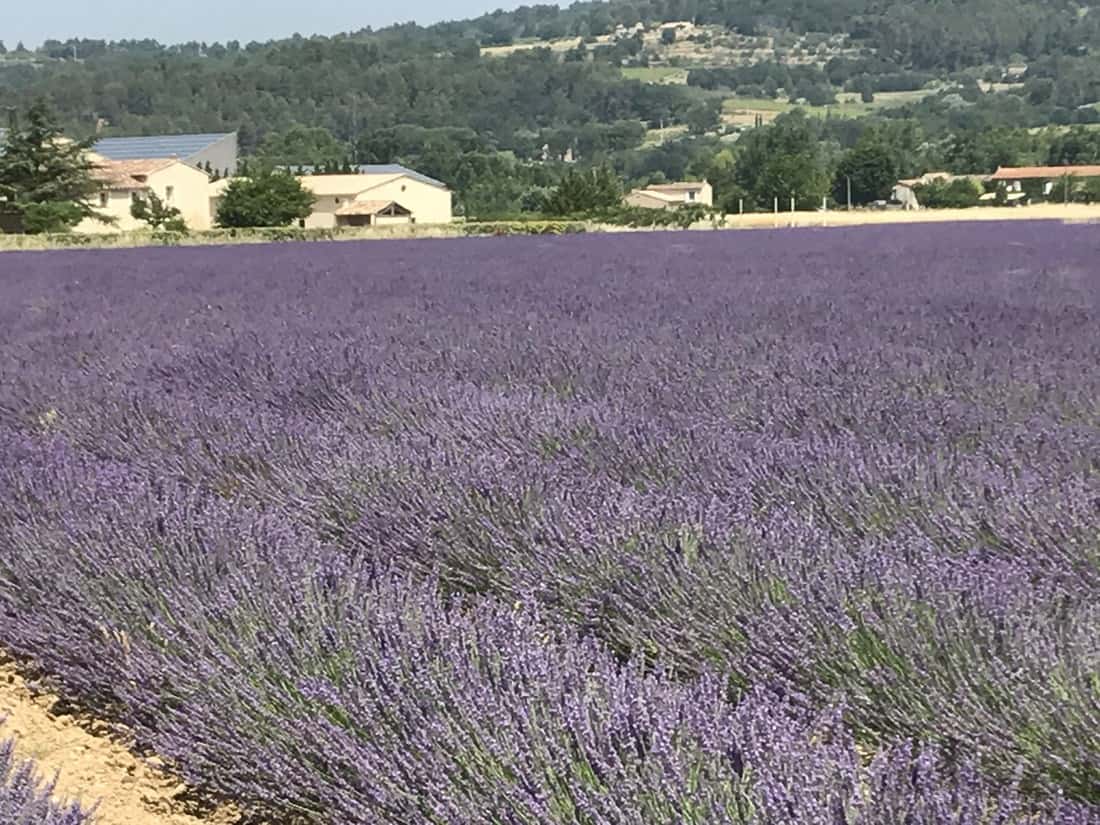 And sunflowers!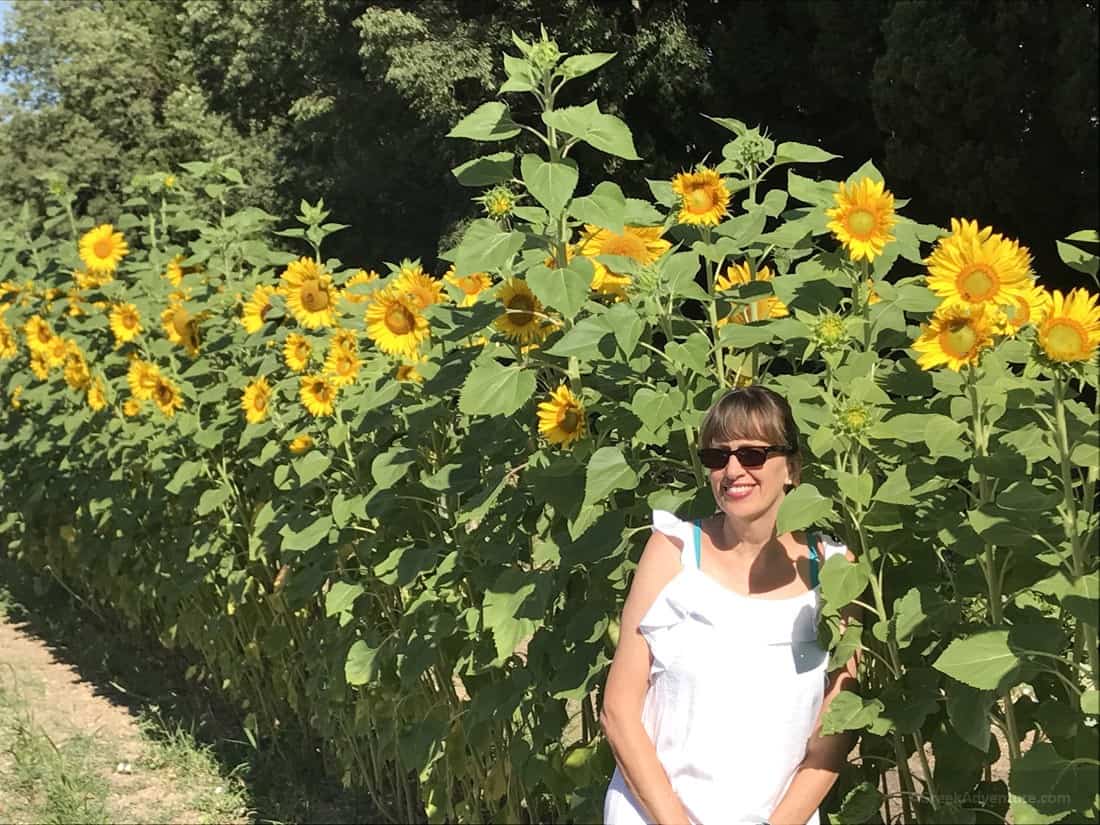 Our base in Saint Rémy also allowed us to arrive at the abbey as soon as it opened just to miss the crush of tourist buses that can otherwise intrude on a relaxed amble through these lavender-scented fields. So, for maximum advantage, be sure to time your visit at 9 or 10 am (depending on seasonal hours) or late in the day at sunset when crowds diminish.
Check this additional European bucket list when you plan for trips in Europe.
On to Gordes and Bonnieux
After the Provence lavender fields, we continued our tour of the vivid purple valleys of the Luberon by meandering first through nearby Gorde—a picturesque village set high on the cliffs—and then Bonnieux, a jumble of earth-toned buildings with red roofs.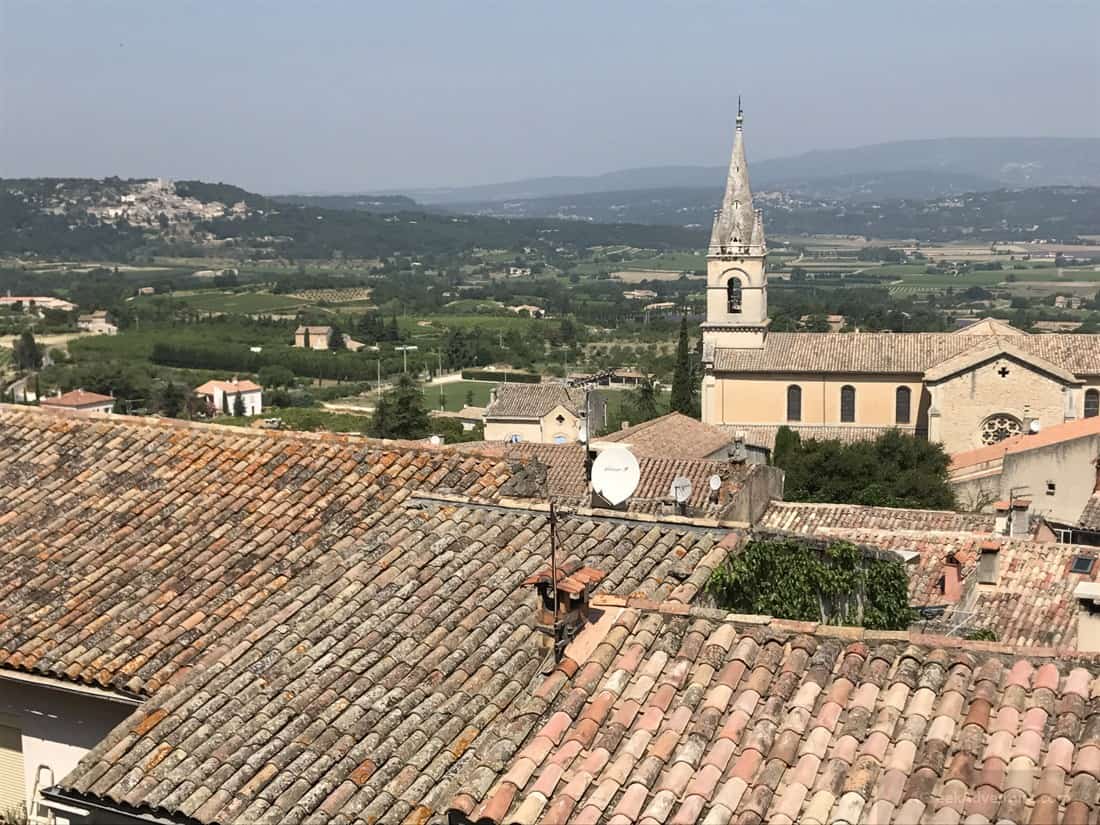 Timing a visit to lovely Bonnieux to watch the sunset over the church tower would be ideal. Unlike beautiful Gordes, which can be clogged with crowds, Bonnieux is a lesser-known village. It would also make an affordable and convenient place to base for easy day trips to the Luberon villages if you enjoy a quiet, rural spot to stay in.
A Michelin-Starred Lunch in Tiny Ansouis
Just 1,100 people live in tiny Ansouis, high in the Luberon. And yet, it's home to La Closerie d'Ansouis, a Michelin-starred restaurant that also offers lunch with this view.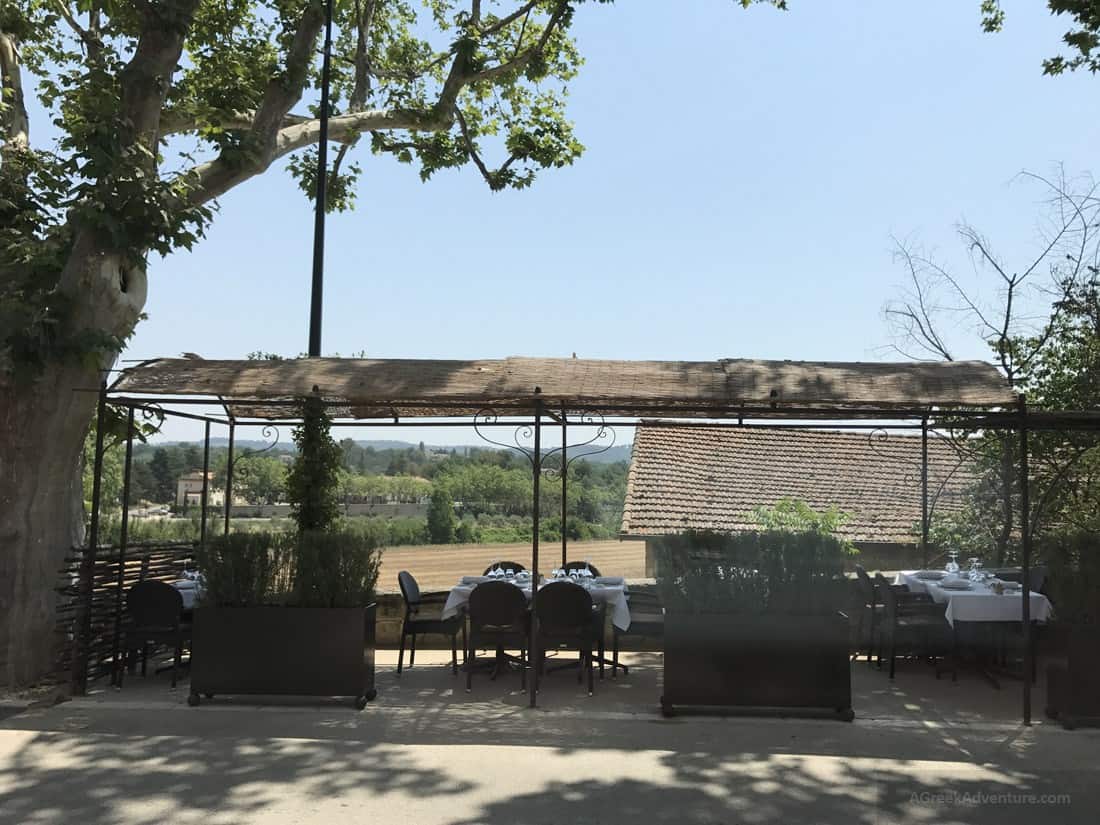 Because I'm on a constant quest to seek out truly local experiences when I travel, I quickly booked a reservation via Skype when I heard about it on a podcast. And it did not disappoint.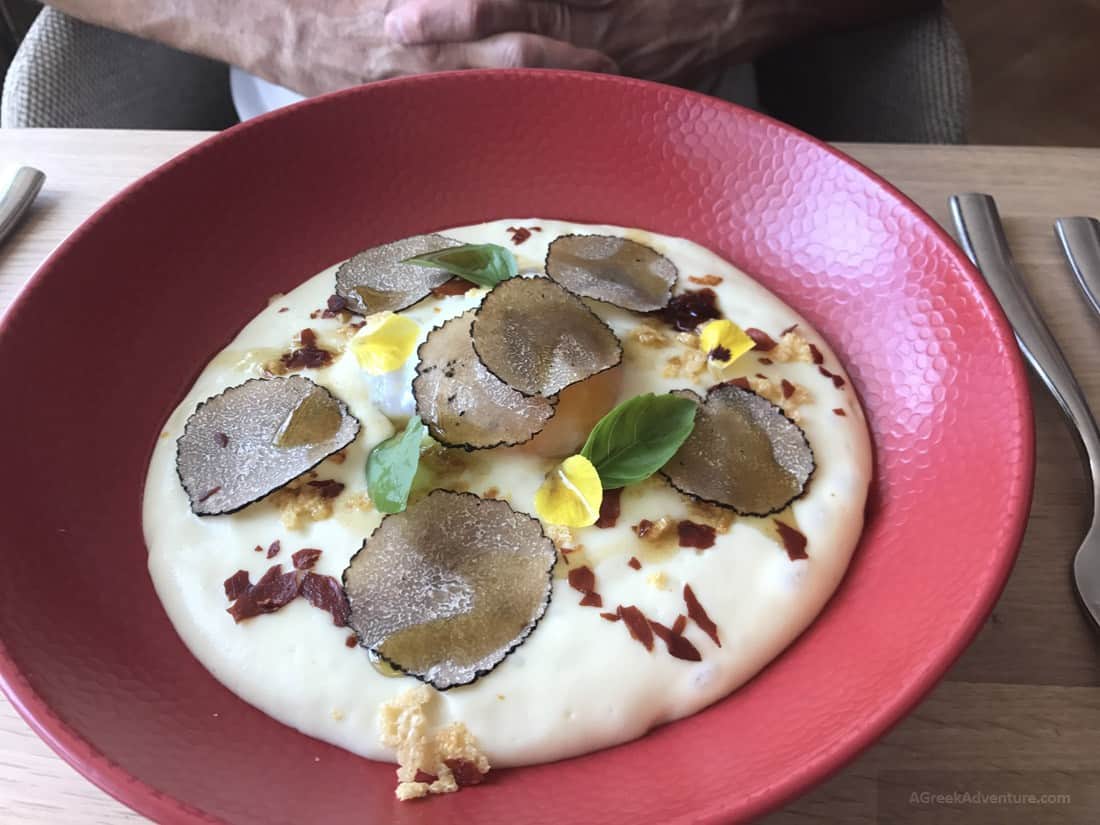 It was possibly the most beautiful meal I have ever eaten.
After lunch, we ducked first into a nearby gallery to kibbitz with the owner about his wife's Technicolor oil paintings on display and then into a lovely cool cathedral for a respite from the summer heat.
To Cucaron and Saignon
We wound our way next through the village of Cucaron, surrounded by slopes of grapevines and olive trees and ogled at the large pond in its main square.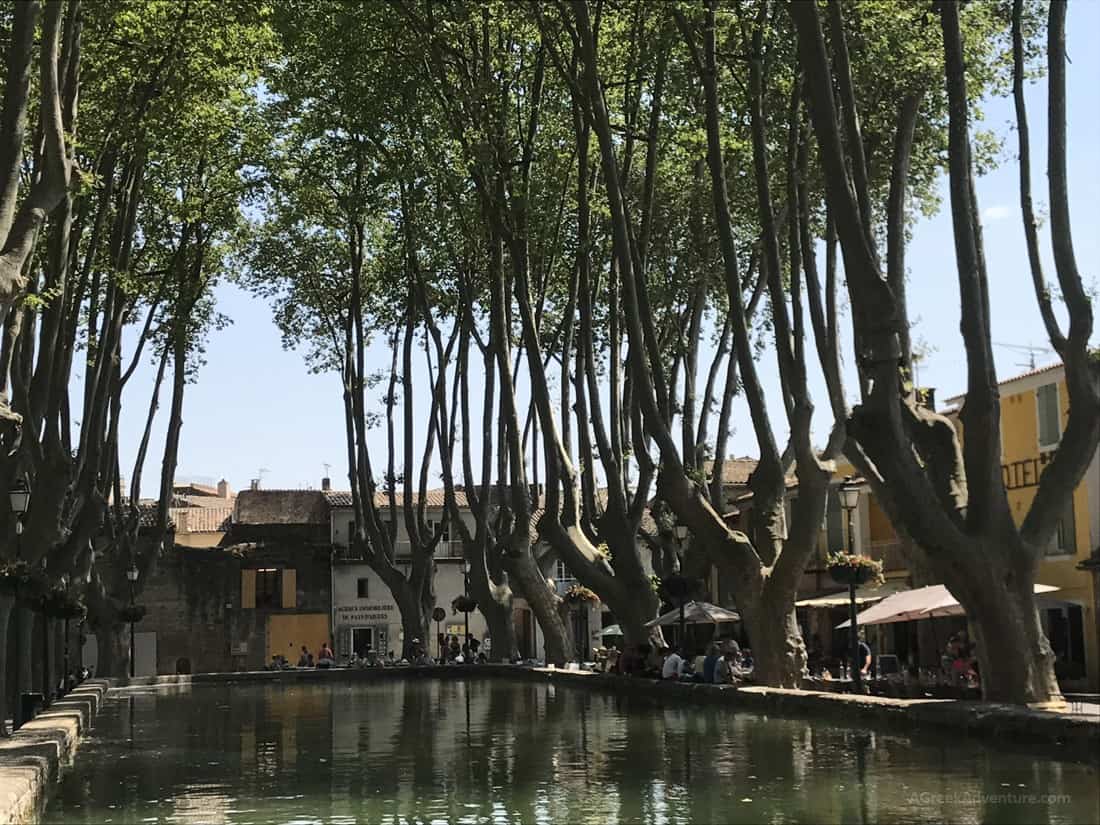 And then we climbed, climbed, climbed up to stunning Saignon. Because it's strategically located with long valley views, Cucaron was used as an ancient observatory…and, some believe, a signal station.

Saignon's 12th century Romanesque church has provided a respite for traveling pilgrims since the middle ages. And indeed, on the day we were there, there was a gaggle of French motorcycle tourists en route to points south!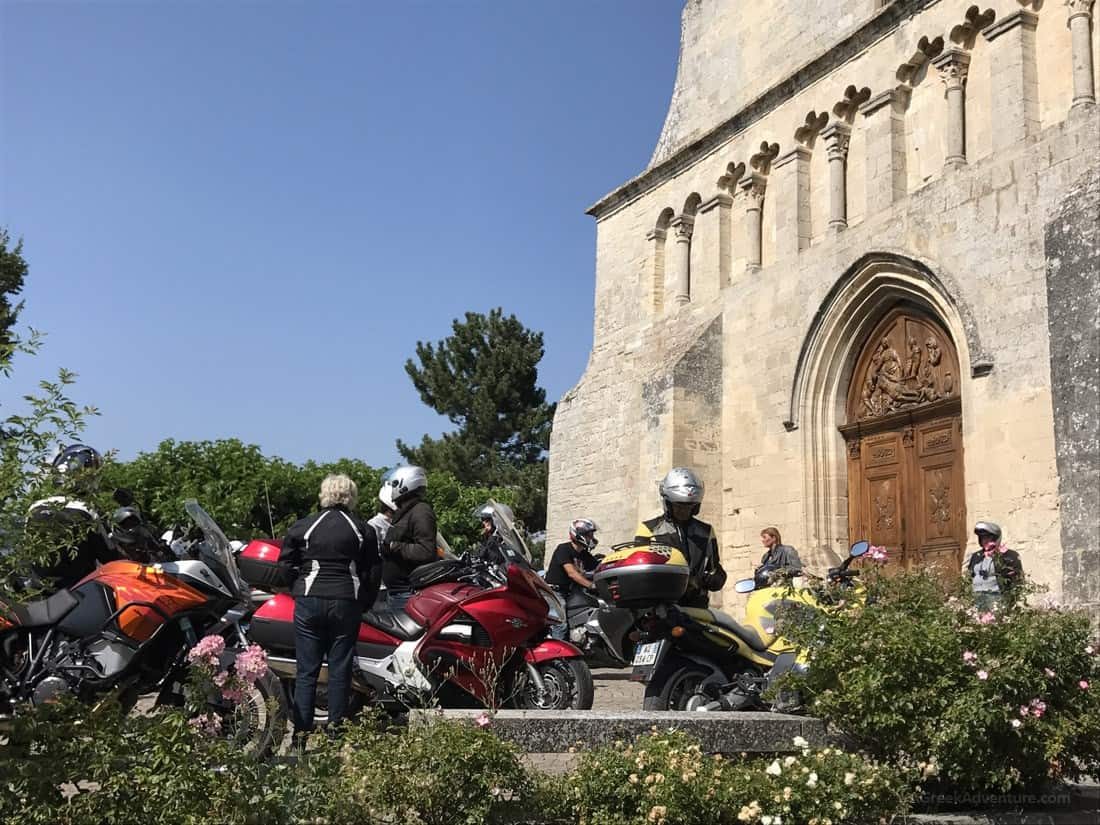 Last Stop: Roussillion
Our trip started with Provence lavender fields and would end with Roussillon. Our last stop of the day was in Roussillon, whose ochre colored cliffs could be easily mistaken for a scenic spot in New Mexico or Utah all the way across the Atlantic in the North America. So different than the landscape anywhere else in the Luberon!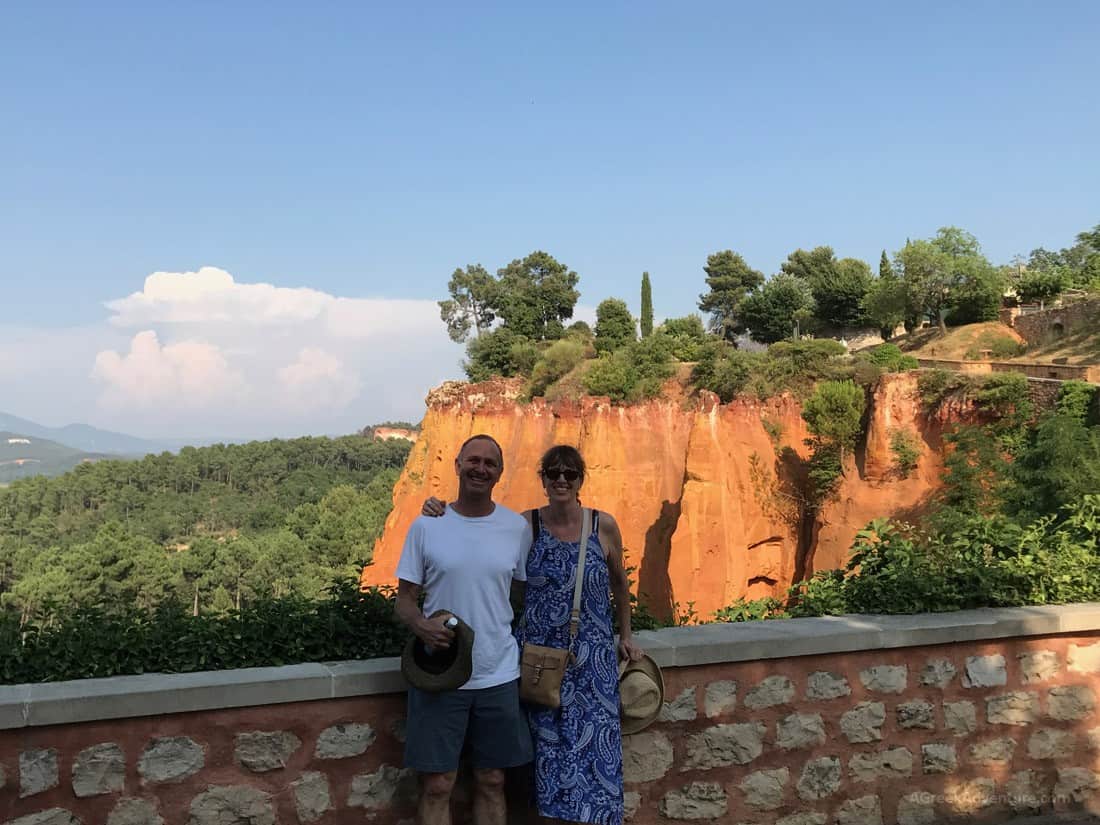 Widely recognized as one of the most beautiful villages in France, Roussillon was in full swing during our visit, with a festive, noisy wedding celebration spilling into the town square from the tiny cathedral.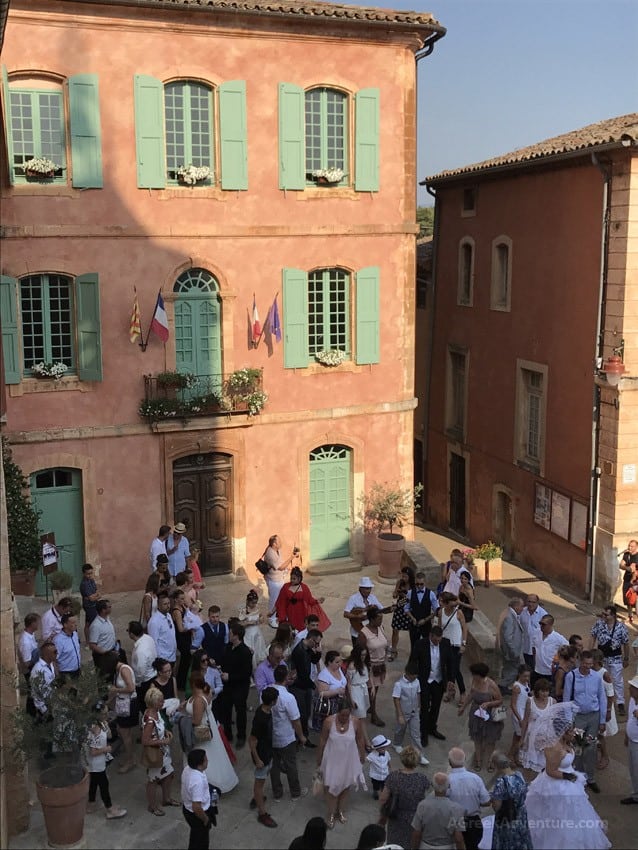 It was the perfect spot for people-watching with an apricot gelato and early evening Pastis, France's celebrated anise-flavored spirit, and aperitif.
A beautiful finale to one perfect lavender-scented day in Provence.
We want to thank Chris Román blogs about off-the-beaten path mid-life adventures around the world for busy professionals at https://explorenowornever.com. Connect with her on on Facebook.
Feel free to pin this for others to find about Provence.