Hola! Fellow travelers. Ever been to Madrid? No? Find out what to do in 3 days in Madrid, Spain or more.
Madrid, Spain, is a beautiful city with lots of culture for tourists to soak up. A trip there would be an experience you never forget.
So, what do to in 3 Days in Madrid?
It is a long list. Whether you are traveling alone, with friends, a significant other, or your family, you will find plenty of things to keep you entertained.
There are museums, restaurants, plazas, nightlife.
We will explore some of the best things to do to make the most of your time in 3 days in Madrid.
The streets themselves are breathtaking. Between the beautiful parks and the vast amounts of priceless European art, there are plenty of locations to see there.
Let's look at some of the places you should not miss.
You can also get a City Pass3 and thus explore more for less money. Note that 3 days in Madrid may not be enough. The city is big and with lots of cultural opportunities to match every style.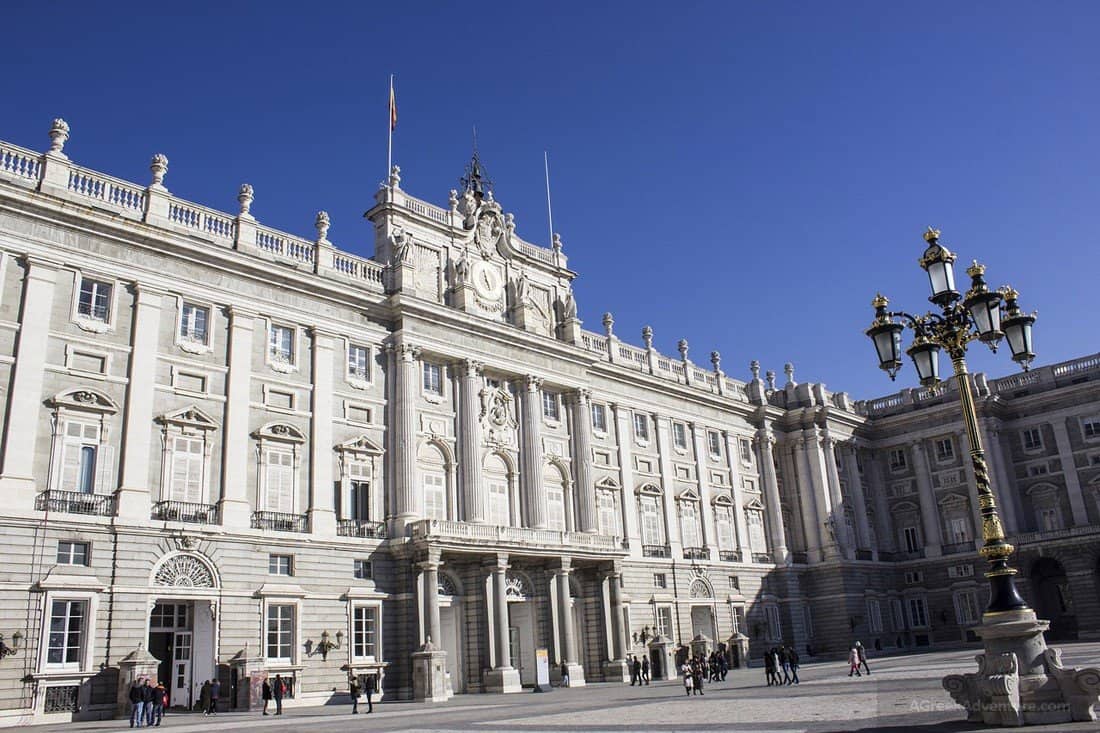 Day 1 in the City
1. Royal Palace of Madrid
This massive building features huge 3,418 rooms.
While it is considered the official home of the Spanish Royal Family while they are in Madrid, it is only used for State Ceremonies. That is a great place to visit day or night.
There lots of accommodation options for your itinerary. Check your options via Booking.com.
2. Museo Nacional Del Prado
Located in the heart of Madrid, the Prado Museum is the main Spanish national art museum. It is considered to have the best collection of Spanish art and features work dating back to the 12th century. Whether you plan for 2 or 3 days in Madrid (or more), this is considered a pilgrimage for art lovers.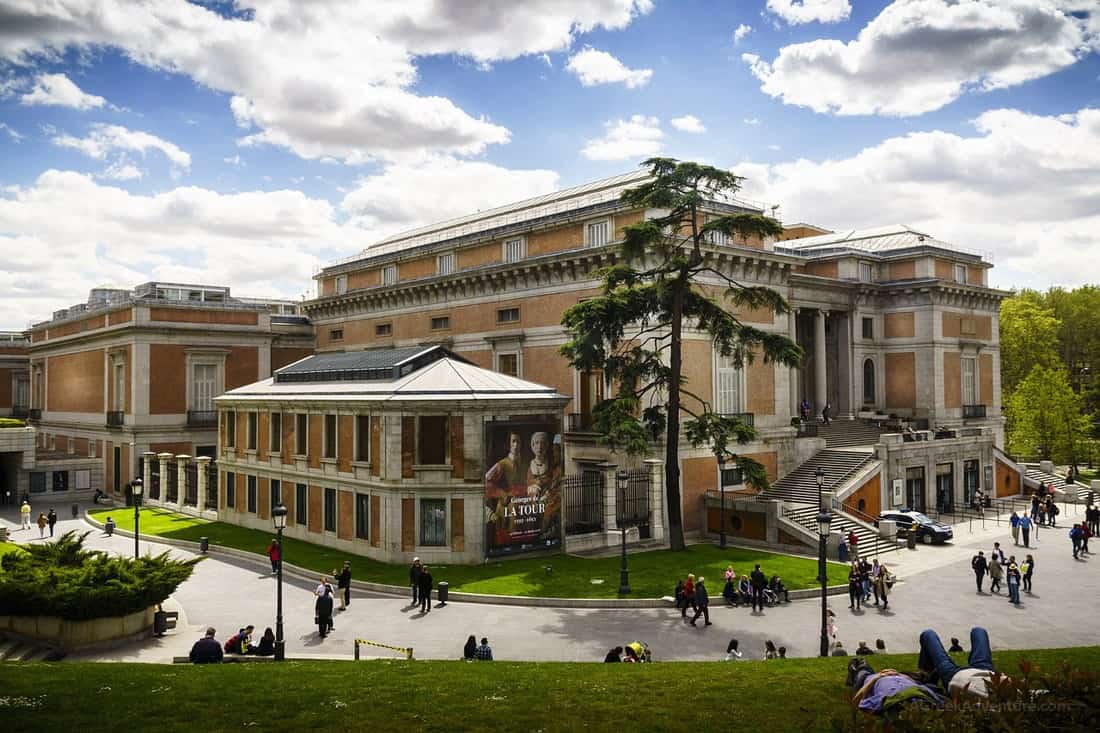 3. Parque del Buen Retiro
The royal Retiro park belonged to the Spanish Monarchy until the late 19th century. In Retiro Park, you will find statues, fountains, and even rent boats to row around the vast pond. Come to see the locals dance and perform music or see the Spanish police officers on their beautiful horses.
4. Gran Via
Conveniently located in the center of Madrid, this is an upscale street full of shops and boutiques. Also known as "Spanish Broadway," this is an ideal place for people wanting to experience the nightlife.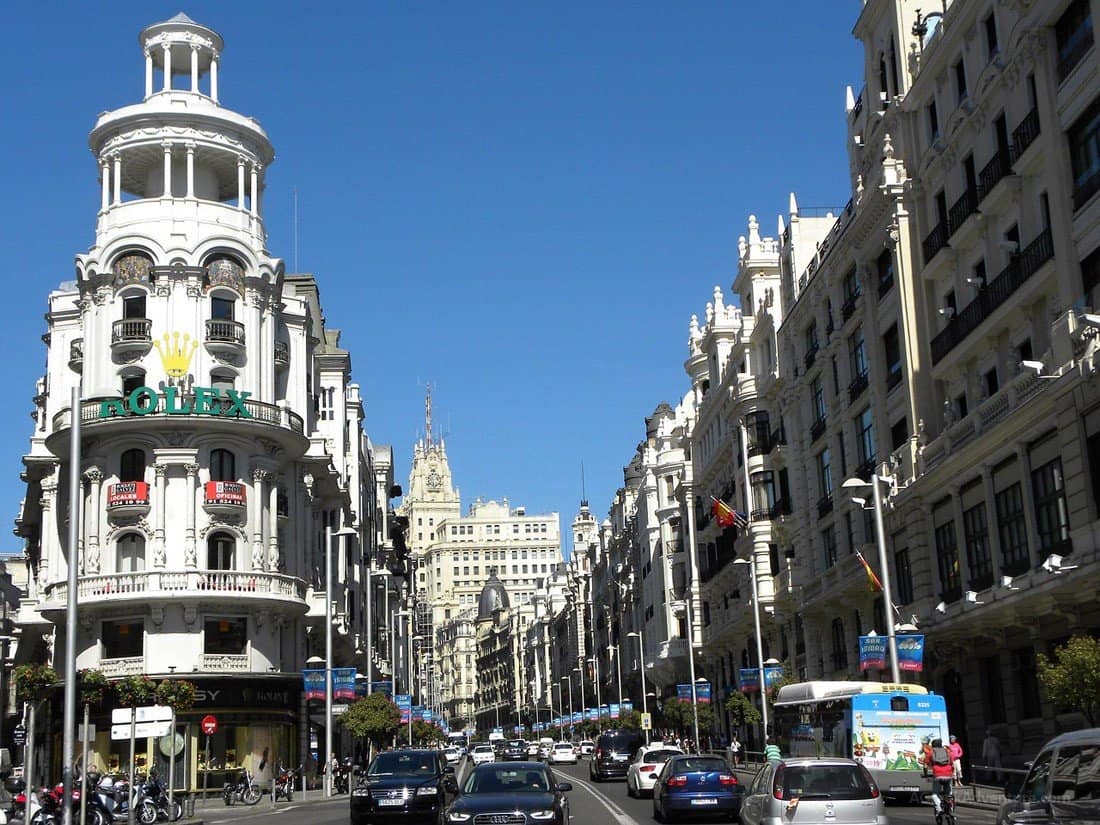 Day 2 in Madrid
1. Temple of Debod
Believe it or not, you can visit an ancient Egyptian temple during your time in Spain.
It was dismantled and rebuilt precisely like a gift from Egypt after Spain helped them save other temples. It is a breathtaking sight, particularly at sunset.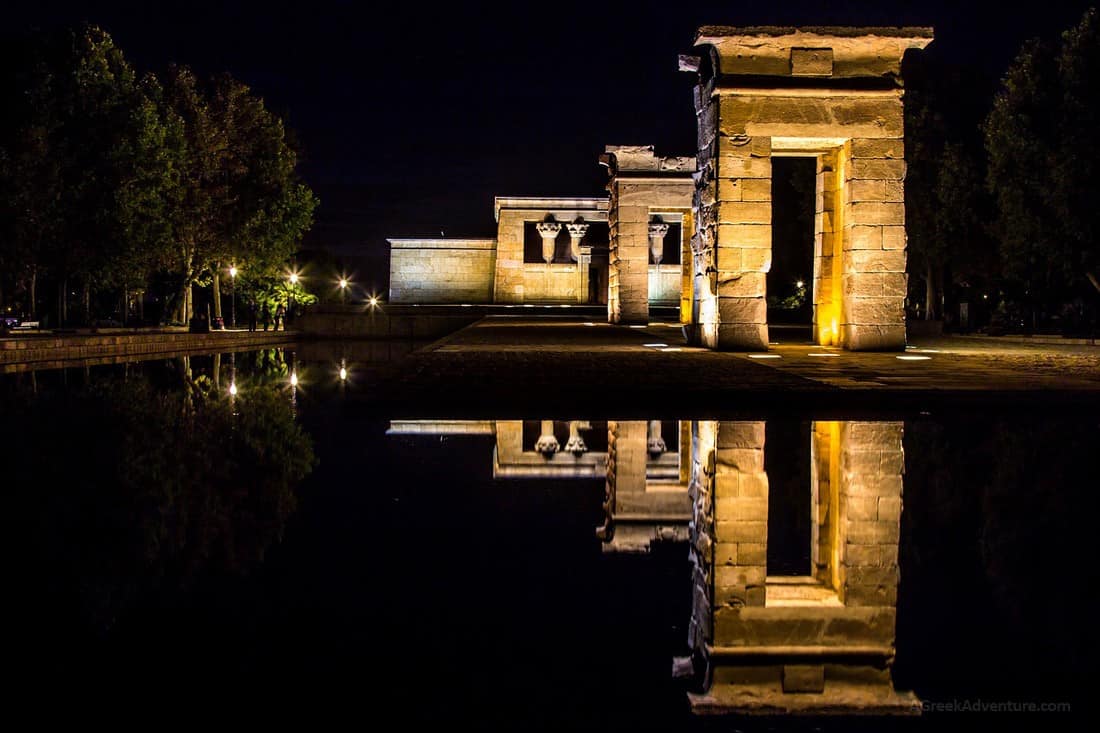 2. Santiago Bernabéu Stadium
Whether you are a soccer fan or just want to see everything relevant to Spanish culture, this is a must-see spot.
Home to Real Madrid, this stadium seats 81,044. Real in Spanish means, Royal and the Spanish people treat their soccer team that way.
You can also find the soccer team's trophy room here.
There lots of accommodation options for your itinerary. Check your options via Booking.
3. El Rastro
Fan of flea markets? If you find yourself in the city on a Sunday, then make sure to visit El Rastro, meaning the trail.
Up to 3,500 stalls line the street selling a variety of new and used goods. Many antique shops in the area are open at the same time.
You will also find plenty of things to snack on as you work your way down the trail.
4. Plaza de Oriente
History buffs wanting to learn about the Spanish and Roman empires should be sure to check this place out.
Located in the heart of the city, this rectangular plaza features beautifully sculptured gardens and statues of past Spanish Monarchs.
5. Plaza Mayor
Fans of people-watching will enjoy this tourist spot.
In the center, the statue of Philip III is breathtaking. There are several spots to find good wine or tapas.
Visitors to this place are a short distance away from another square, Puerta del Sol.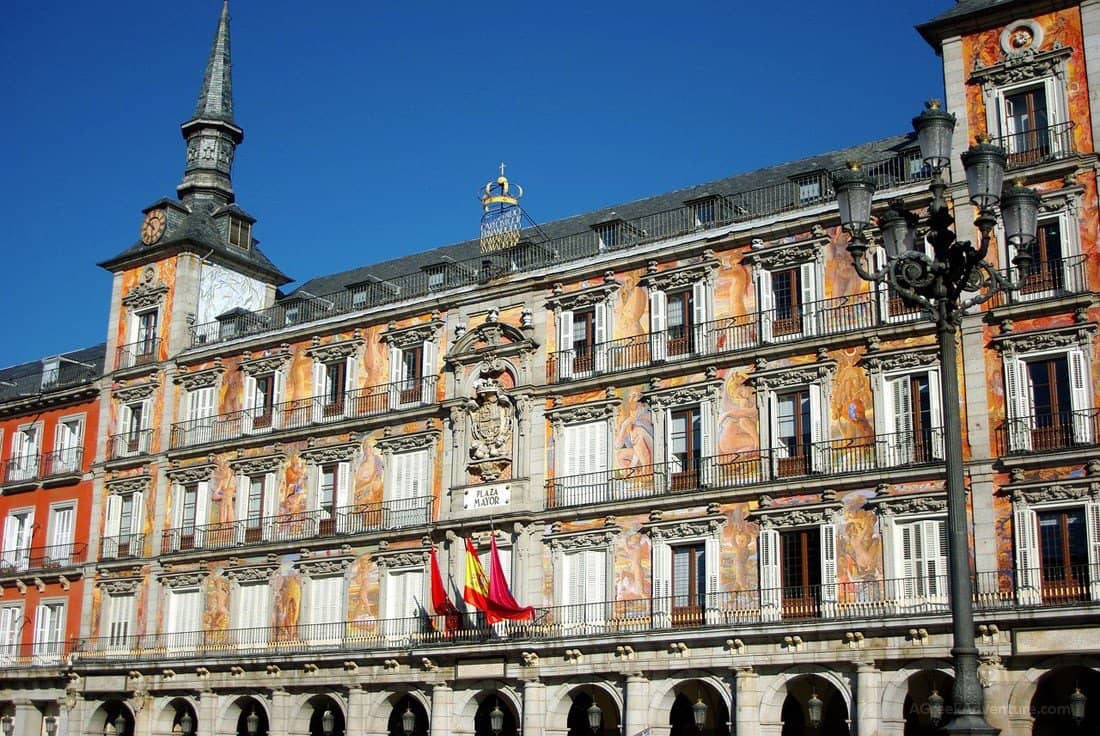 3 Days in Madrid: The Last Day
1. Puerta del Sol
Easily accessible by public transportation, this square offers shops and quality restaurants. The name means "door to the sun."
It is the center of the radial network of roads for Spain. That is a trendy tourist destination that is considered to be even more spectacular at night than it is in the day.
2. Real Jardín Botánico
This garden has been open since 1781. In just over 20 acres, you can find over 5,000 species of plants and trees.
After wandering the grounds, you can stop to eat at their café that features spectacular views.
3. The Zoo Aquarium
Featuring one of the world's best dolphin shows, you can also see gorillas, pandas, and a shark tank at this zoo and aquarium rolled into one.
This is the perfect place to spend the day with your family.
4. Mercado San Miguel
Right outside of Plaza Mayor, this is a market where you can do all kinds of things.
It is a great place to purchase some wine, have a cocktail, get ingredients for dinner, have a cup of coffee, or sample some of the ready-to-eat tapas.
The atmosphere here is fun, vibrant, and inviting.
5. Museo Nacional Centro de Arte Reina Sofia
In English, this is called the Queen Sofia Arts Center.
Originally a hospital, it is now Spain's leading museum for exhibiting contemporary art. While you will find work from artists of other origins, the majority of the work here is by Spanish artists.
If you want to see some original Picasso works, this is the place to do it. It even features the giant canvas piece known as Guernica.
More ideas on what to do in 3 days in Madrid, Spain? Read along!
Where to Eat in 3 Days in Madrid?
There are many options. Here are some to adjust them according to your itinerary.
Botín Restaurant
This eatery has the honor of being the world's oldest restaurant, according to the Guinness Book of World Records. It has been serving excellent food since 1725.
The most famous dish at this restaurant is the whole suckling pig, which is prepared in a brick oven with white wine. While reservations are strongly recommended, the staff here is prepared to make everyone feel welcome no matter what.
El Rincon del Cabo
Being smaller, this restaurant has a more intimate vibe. You can order from their large selection of wines and tapas as well as more substantial meals. Prices here are much more reasonably priced than many other restaurants.
La Candela Resto
With a little planning, this establishment can offer you the dining experience of a lifetime.
It is a place you will want a reservation for; the waiting list can go out for over a month. Once inside, you will understand what all the fuss is about.
Proclaiming themselves a "wild restaurant," there are dishes here that you can't find anywhere else. Using fusion with Asian and other culinary styles is one of the things that sets them apart.
Steakburger Atocha
During your time in Madrid, you may find yourself craving a cheeseburger. With a wide variety of burgers to choose from, there will be something to satisfy everyone.
They offer a fantastic BBQ burger. Are you feeling adventurous? Try their Ox burgers instead of traditional beef.
There lots of accommodation options. Check your options. You may want to check this site for Spain tours & holidays too.
What Does Each Eating Time Mean in Madrid Spain?
Eat like a local, of course!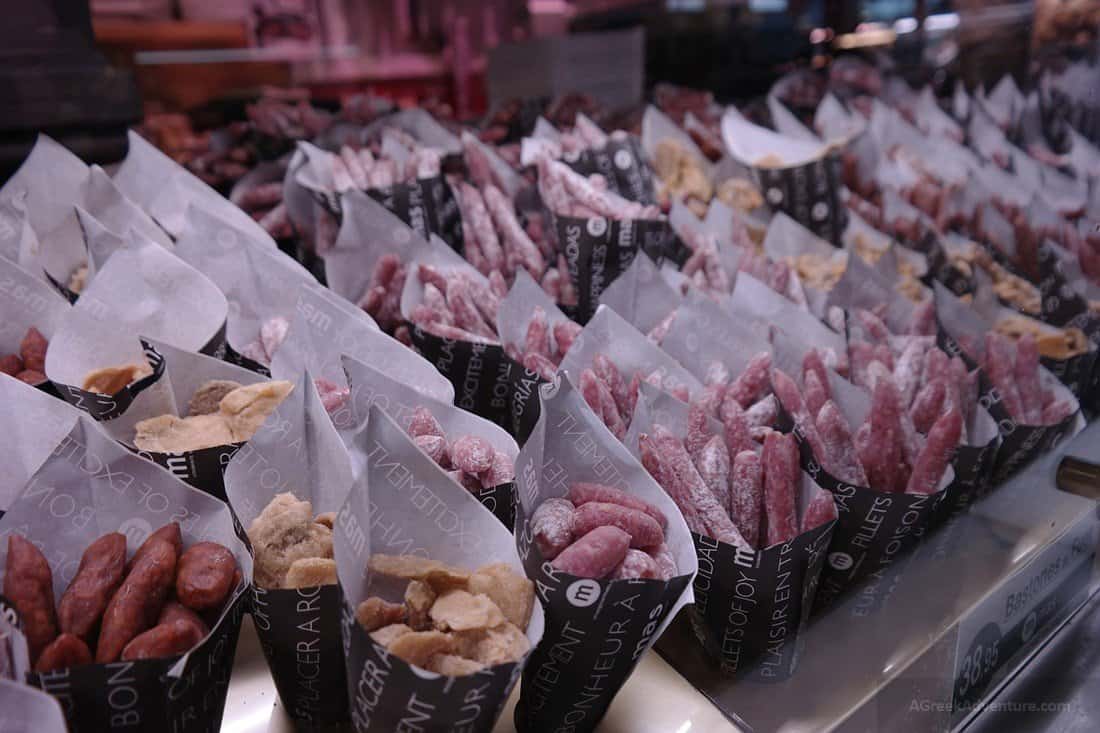 A trip to Spain would not be complete without trying some of their traditional and delicious food. However, you may find their mealtimes are not quite what you are used to.
There are five meals instead of three, and they are broken down like this:
Desayuno: Spanish for breakfast, this is a light meal usually eaten around 9 a.m.
People generally stick to coffee or bread if they do no skip it altogether.
That is usually eaten at home (or your hotel) because everything is still closed at this hour.
Almuerzo: While this word technically means lunch, those in Spain treat it as a second breakfast.
Usually happening around 11:30, this meal consists of more coffee and a small sandwich or something similar. At this point, you will want to find a local cafe to sample.
Comidas: Meaning "the meal," this happens between 1:00 and 3:30. At many restaurants, you will find a menú del día, which will offer you an appetizer, main dish, and dessert.
Plus, more coffee.
Meriendas: Due to dinner being so late, this meal is designed to be your late afternoon snack to keep you going.
Between 5:00 and 7:00, you will notice beer bars and restaurants that serve tapas filling up.
Cena: Finally, dinner. The earliest you will find anyone eating this meal is 8:00.
You will notice that many restaurants do not even open until then. The dinner rush is around 10:30.
Since you have been eating all day, this will probably be another light meal.
Guided tours are another excellent way to experience the city. Follow this link for more than 20 private tours (!!!).
What Food to Eat in Madrid?
Trying these delicacies is one of the tops in the list of what do here.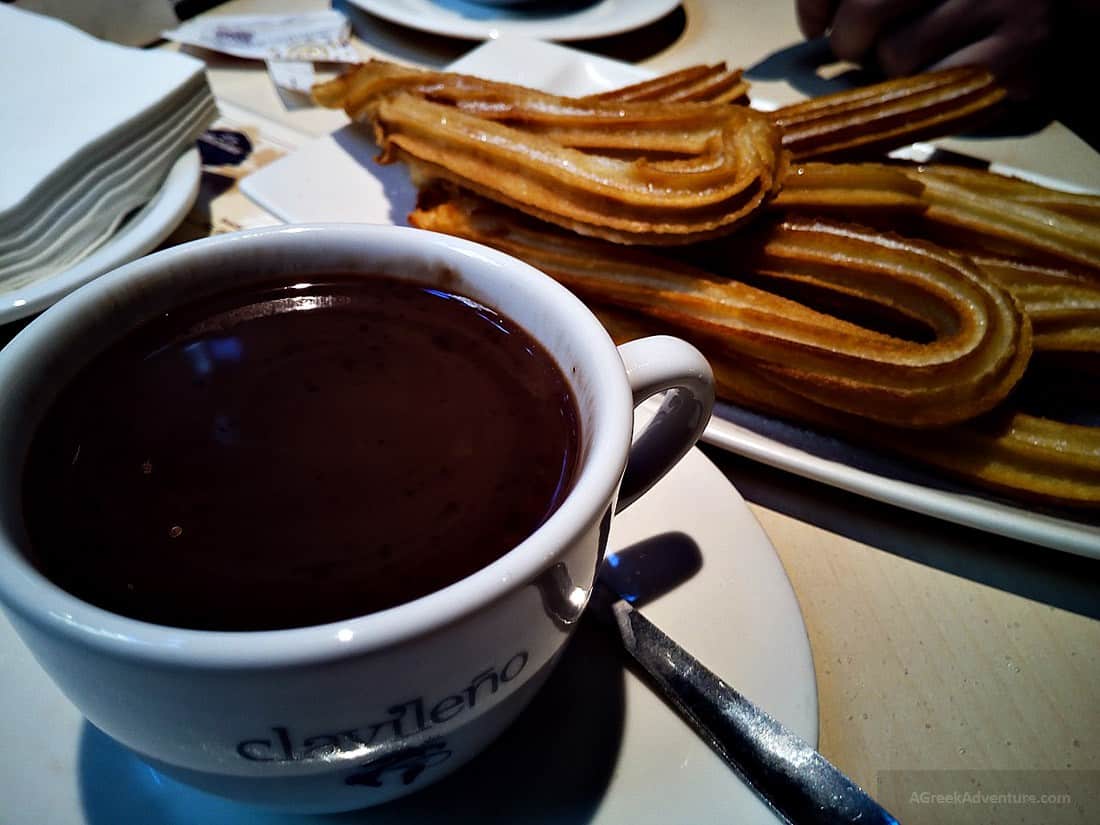 Speaking of eating, here are some things you do not want to leave Madrid without sampling:
Churros con Chocolate. Sweet and delicious, locals traditionally eat these after a night of partying. For the less nocturnal, these can be eaten as a sugary breakfast.
Cocido Madrileño. A delicious stew made with pork, vegetables, chorizo, and chickpeas. Thats is a ubiquitous meal as the weather gets colder.
After stewing for up to four hours, this meal is eaten in two or three courses. The first course consists of the broth that was strained from the stew.
The next course is the vegetables and chickpeas, and then finally the meat.
Bocadillo de Calamares. By far the most famous sandwich in Spain, this translates to "fried squid sandwich."
It is often topped with garlic mayonnaise and washed down with a beer.
Huevos Rotos. Meaning "broken eggs," this dish consists of fried potatoes and over-easy eggs. Vegetarian and vegan eaters can eat this dish as is.
Some restaurants will add ham or sausage to make it an even heartier meal.
Oreja a la Plancha. People familiar with Spanish may think they read that wrong, but in here, you can eat prepared pig's ear.
Pan-fried and sprinkled with lemon, paprika, or salt, this meal is usually eaten with toothpicks.
In most areas of Spain, the pig's ear is served alone, but in Madrid, you can find restaurants serving it with bacon or mushrooms mixed in.
That is a meal only for the adventurous traveler!
Callos a la Madrileña. Another dish popular in colder months, this is a stew, is served in clay dishes.
The first recipe for this dish dates back to the 16th century. It is made of beef tripe (stomach) chorizo and slices of blood sausage.
Chorizo. A staple of Spanish cuisine, this is a spicy pork sausage. Spanish chorizo gets its color and smokiness from dried red peppers. You will find chorizo is an ingredient in many dishes.
A word that you will hear a lot is "tapas bars." This small word can mean a lot of things. It typically refers to small dishes that you would find in a bar.
They are considered appetizers or snacks and can be hot, cold, or anything in between.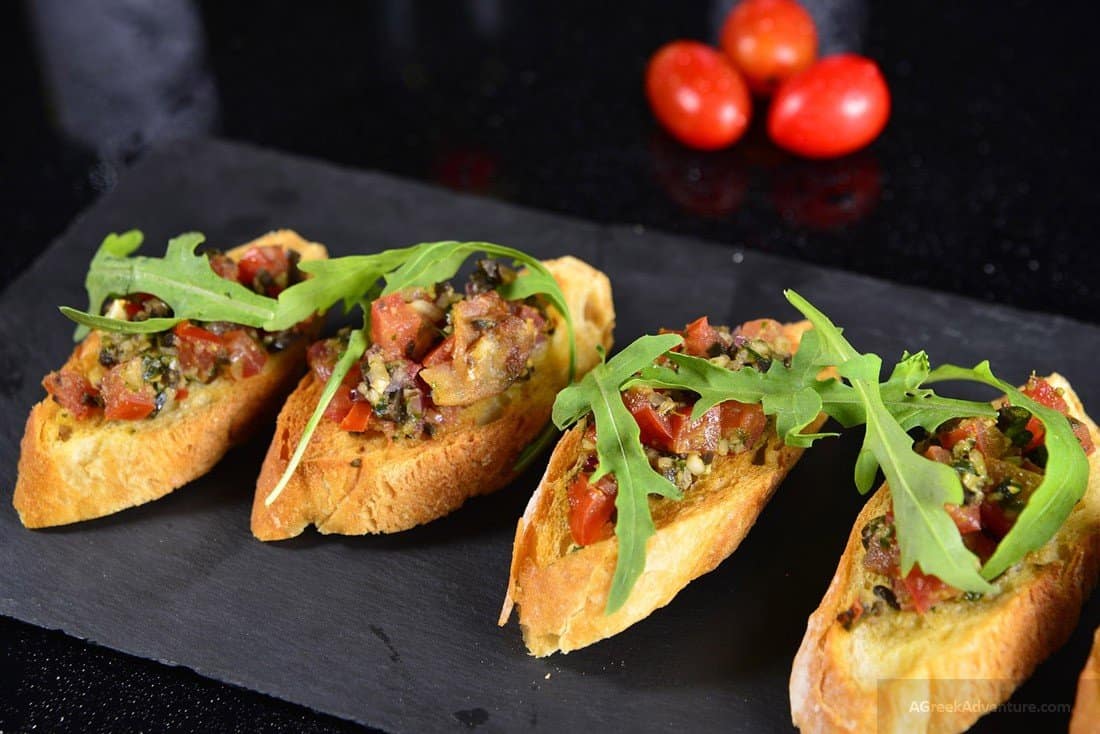 Guided tours are another excellent way to experience locality. Follow this link for more than 20 private tours.
What Wild Things to Do? Nightlife!
You will want to find out how to spend your evening time. Here is a list of attractive options.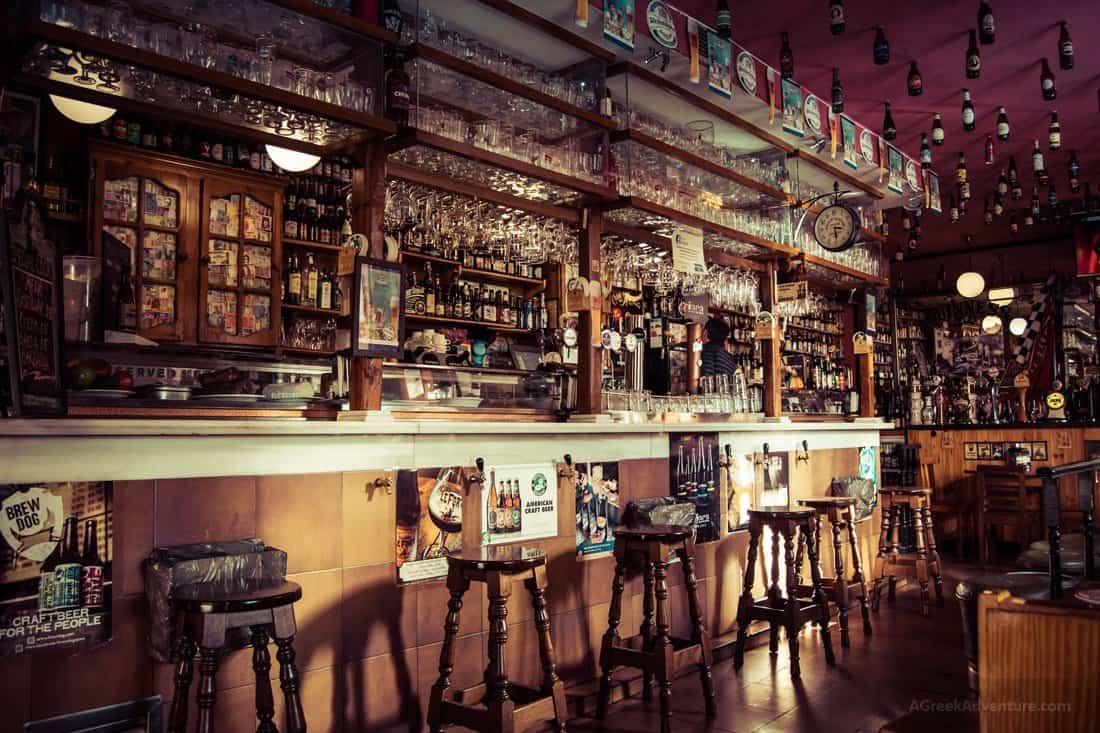 ThunderCat Club. On the weekends, you can see live acts and DJs.
During the week, the music tends to rock with a hint of pop mostly. Despite the music, this is not a club you will find traditional rockers, but rather people nostalgic for the '70s, 80's, or '90s. The atmosphere is surprisingly intimate for a club.
Joy Esclava. Formerly a theater, this dance club is an excellent place to go to spot famous faces. The clientele here ranges from the young to the middle-aged.
Live performances range from elaborate concerts to monologues.
Kapital. This seven-story club has something to offer everyone. Balconies on every level give you a view of the main dance floor and bar.
Each level offers something different, from karaoke to a Spanish disco. The fifth floor even features a small cinema.
Moma 56. Feeling fancy? That is the poshest nightlife experience to be had in Madrid. From the valet parking to the incredibly fancy cocktails in the four bars, this experience screams high-class.
Be warned; not everyone can even make it through the door of this ultra-fancy club.
Tupperware. A postmodern wonderland, you can see faux fur on the walls mixed in with Star Wars posters.
This is the club for you if you do not want to worry about a dress code. Music can be anything and everything. Somehow managing to be kitschy without tacky, this is a must-see part of Madrid nightlife.
Day Trips for 3 Days in Madrid
While in the city, don't neglect to explore these options below for some exciting day trips, especially if you plan for 3 days in Madrid. The town has lots of things to do (as you see), but there are more around the town's capital. Here are a few ideas to have in mind:
There are Tons of Things for 3 Days in Madrid!
With most of its main attractions within walking distance and the abundance of shops and restaurants along the way, it is straightforward to see many of the top attractions in a matter of days.
From breathtaking artwork to peaceful parks and gardens, there is a lot to offer anyone. Since you plan for Spain, make sure you visit Barcelona too.
There is Park Guell, Sagrada Familia, Poble Espanyol, Montserrat and many more.
Having beautiful weather year-round, a vibrant history, and unmatched nightlife, Madrid is a place for everyone's bucket list.
You may also like: