You are figuring just where to take your upcoming holiday? Segovia, Spain is the place to be! We visited this easy to reach city while in Madrid. We booked a day trip for that, which included Toledo too.
This Mediterranean charm is endowed with numerous places of interest and attractions.
Some of these facilities are very old, under stretching back in time to the Roman period.
It is a location you want to be if all you want is to partake of the Mediterranean charm while at the same time dig into the glorious pasts of Spanish and Roman Empires.
Quite several historical relics abandoned homes, and building structures await you in your visit.
Things To Do in Segovia Spain
We have devoted the scope of our post mainly to the things you can do while in the area. After that, we shall look into how to get here, and answer many of the frequently asked questions with regards to the city.
Stay with us till the end to get a glimpse of what to expect from this region.
The Roman Aqueduct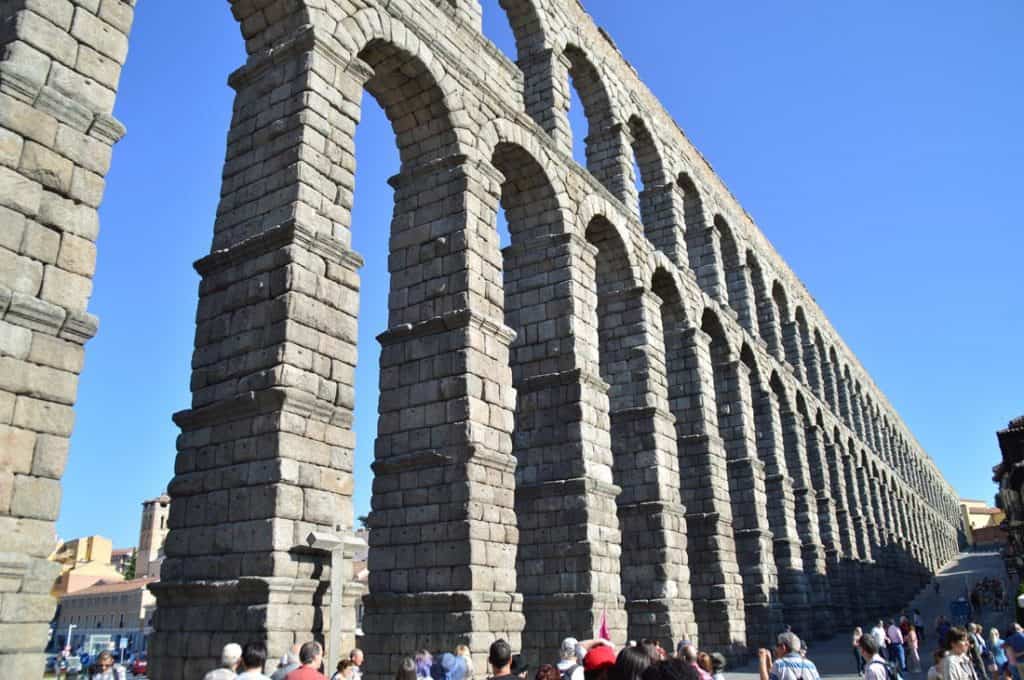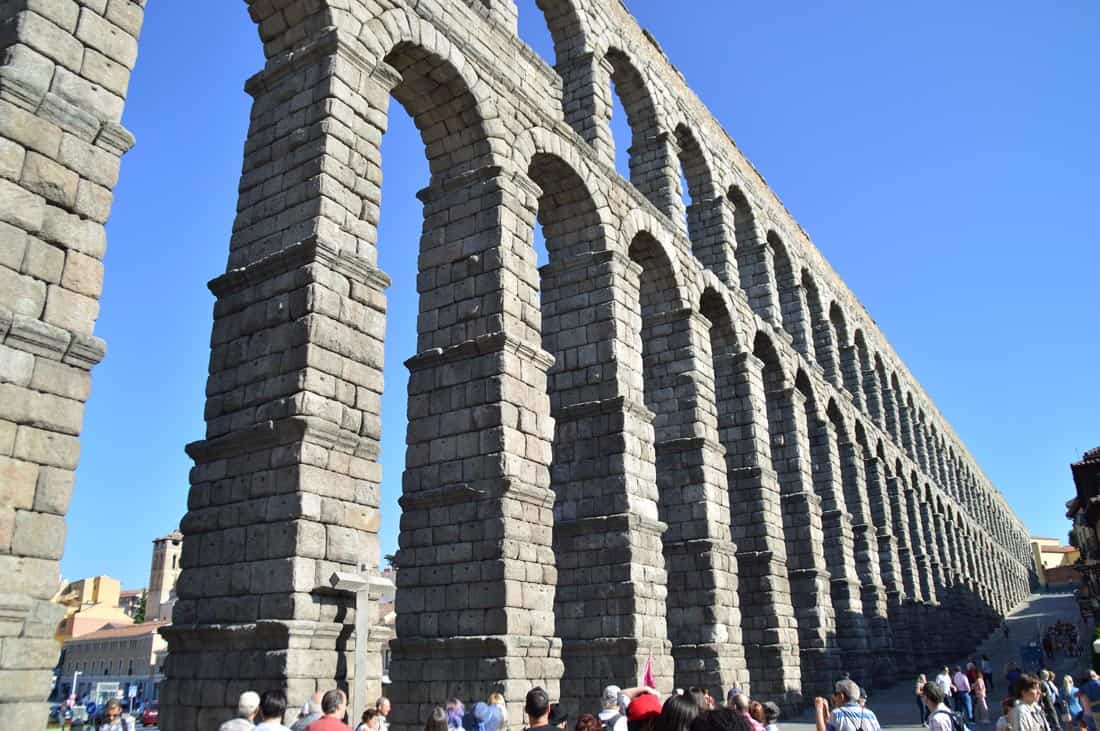 The Roman aqueduct was a narrow channel that was employed to transport water. They resemble the pipes of our modern times.
The city had underground canals that took the water from the aqueduct to the castle. There are bronze insignia that depict that path.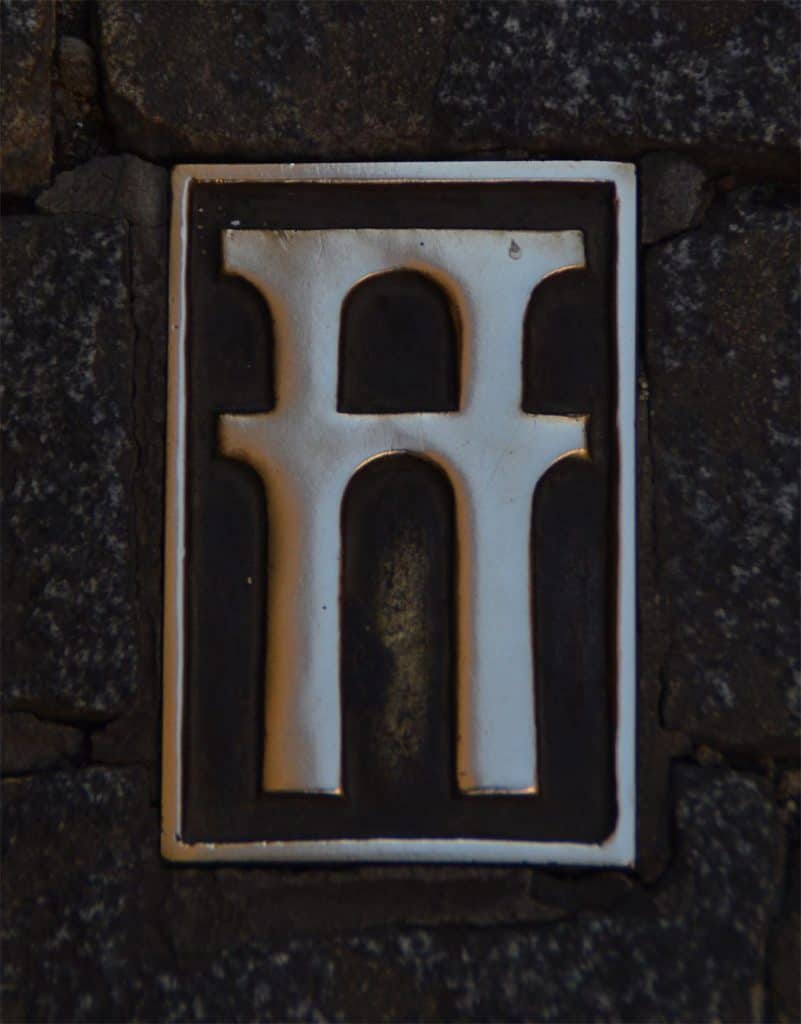 Of all the Roman inventions, it is the aqueducts that were the most amazing.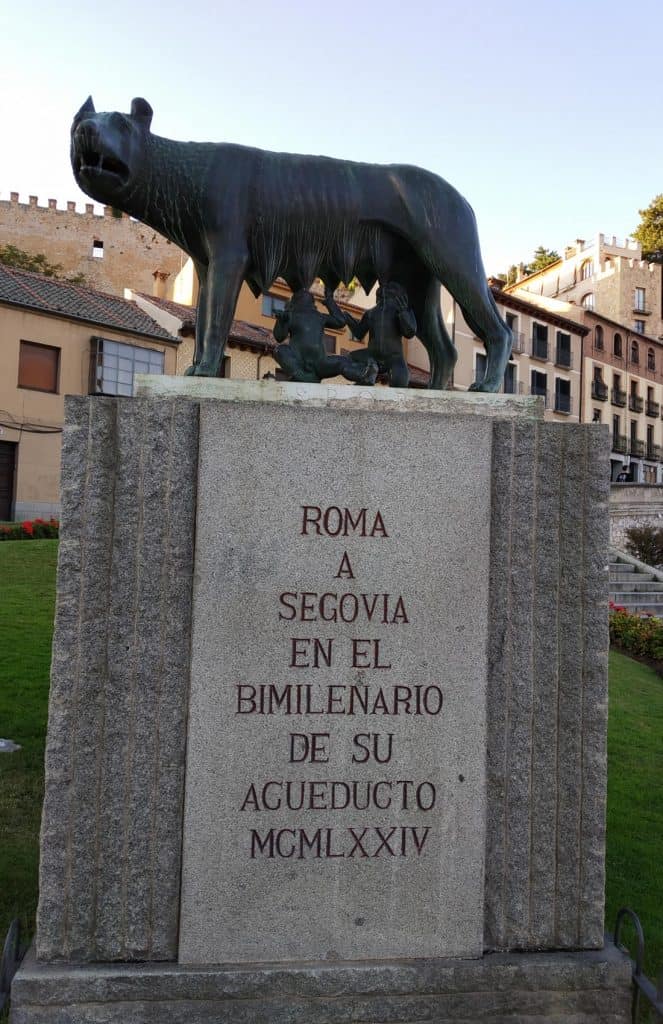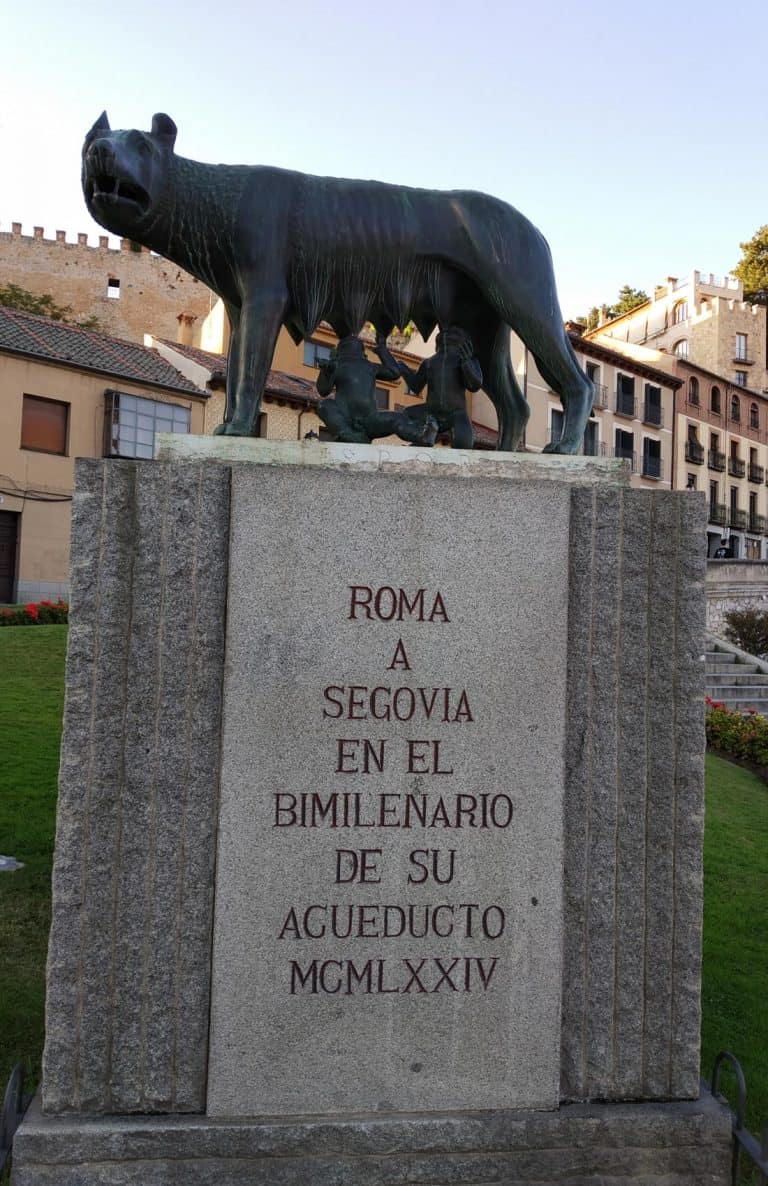 As you walk around the city, you will come across numerous aqueducts.
Though largely derelict and no longer in use, the ruins of these aqueducts are a marvel to behold.
They not only reminisce about the good old days of the Roman period but also provide excellent opportunities for sightseeing.
Arm yourself with a camera to be able to capture the shots.
Plaza Mayor
You can never get to the place and return without buying anything from the site. For this, you have the Plaza Mayor for your consideration.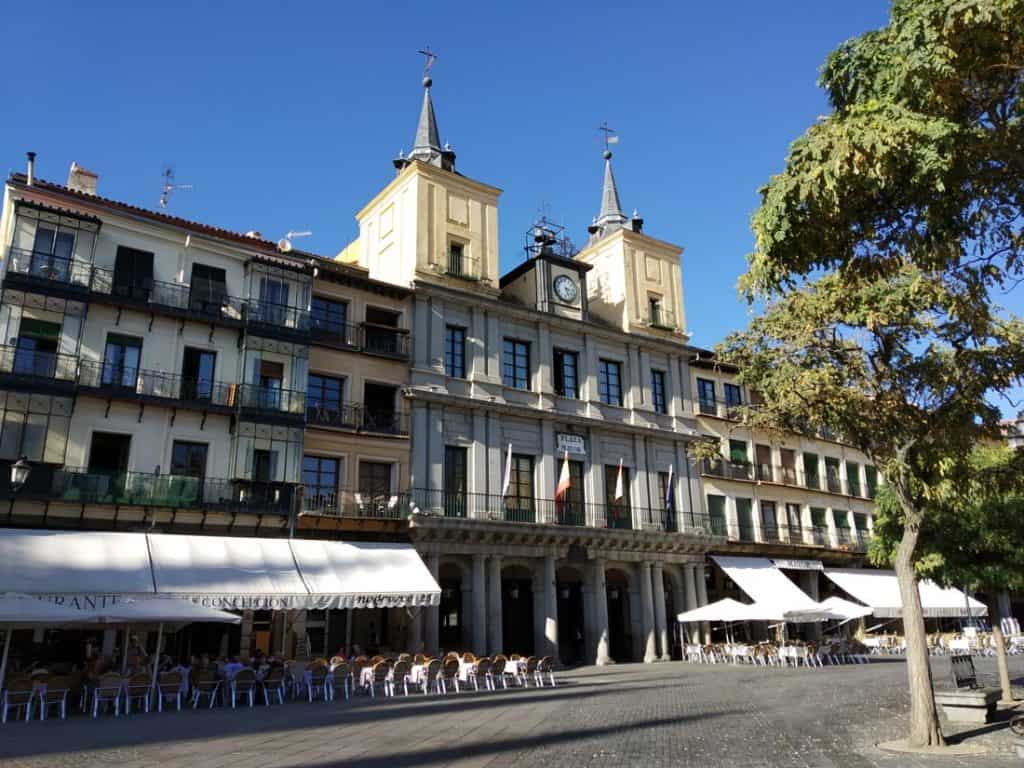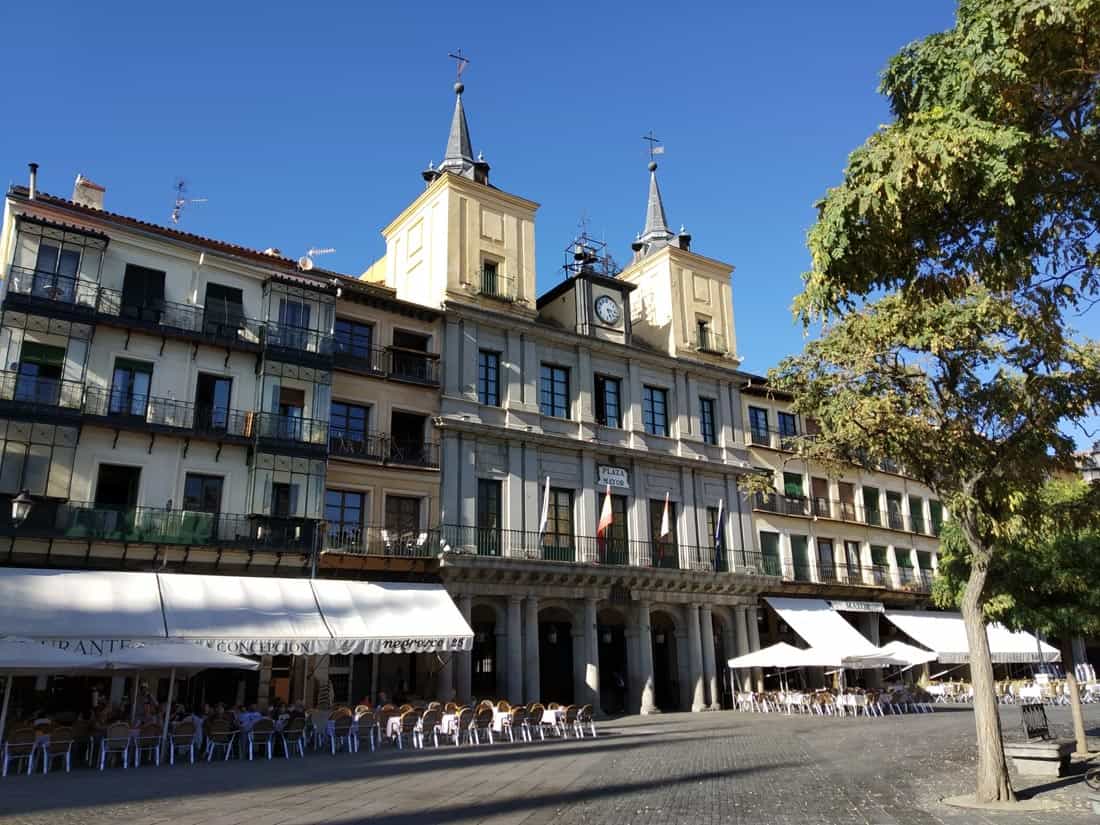 This is an arcade that is adorned with numerous cafes, shops, restaurants, and boutiques — these stock merchandises of all shades and forms both locally and internationally.
Considering that the area is frequented by many shoppers world over, a break to this place is a sure way of interacting and mingling with persons from all walks of life.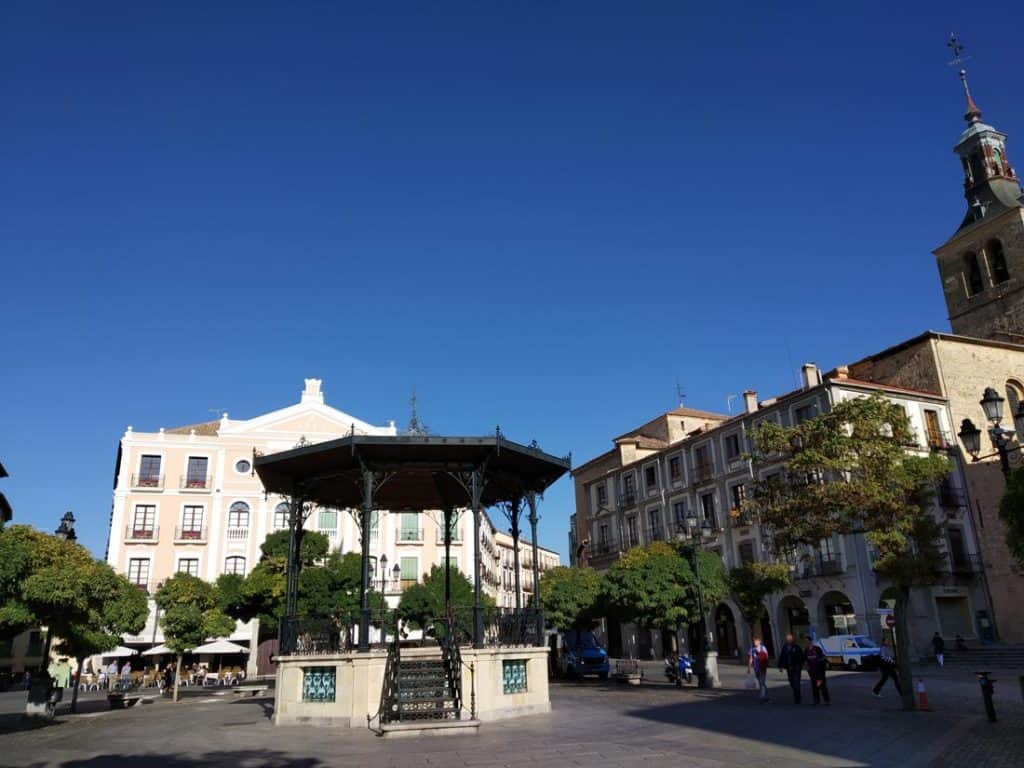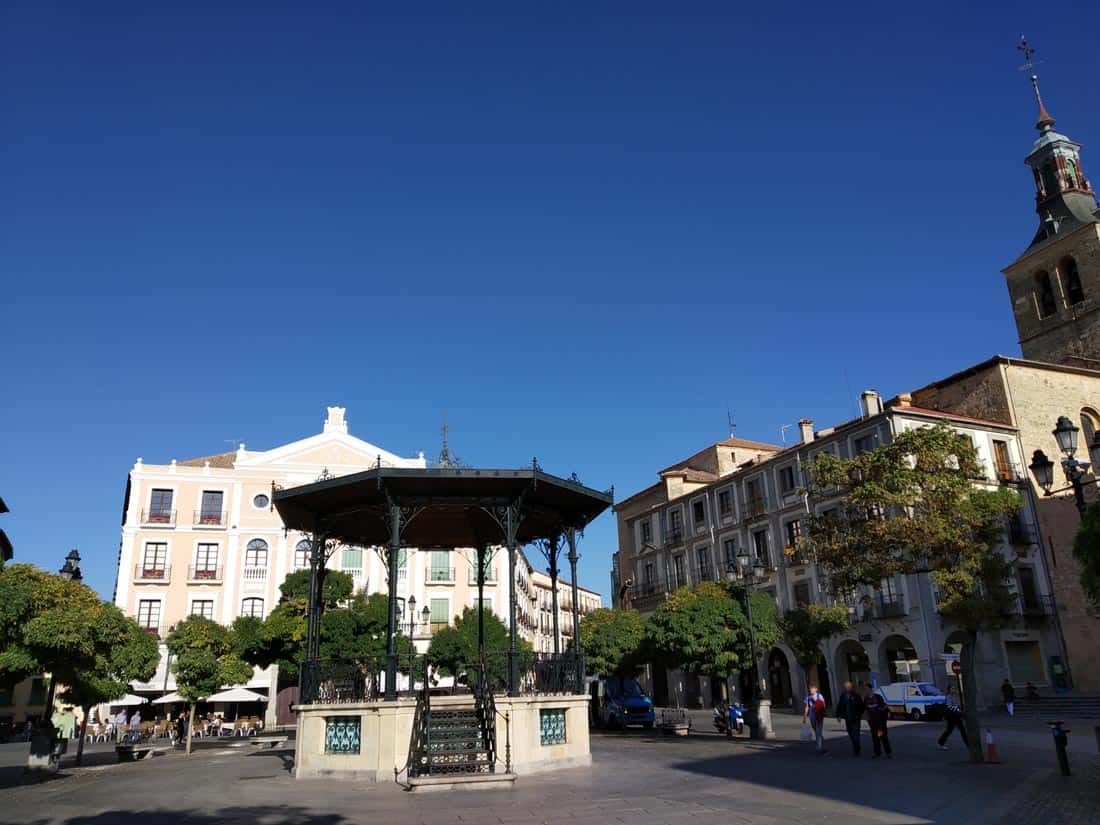 Do spare some time to chat with the people around the area for the sake of socializing.
Gothic Cathedral of Santa Maria
Spain, like every other European nation, once had a firm Christian foothold. It is undoubtedly a fruitful thing to do to spare some time to gaze this Christian past.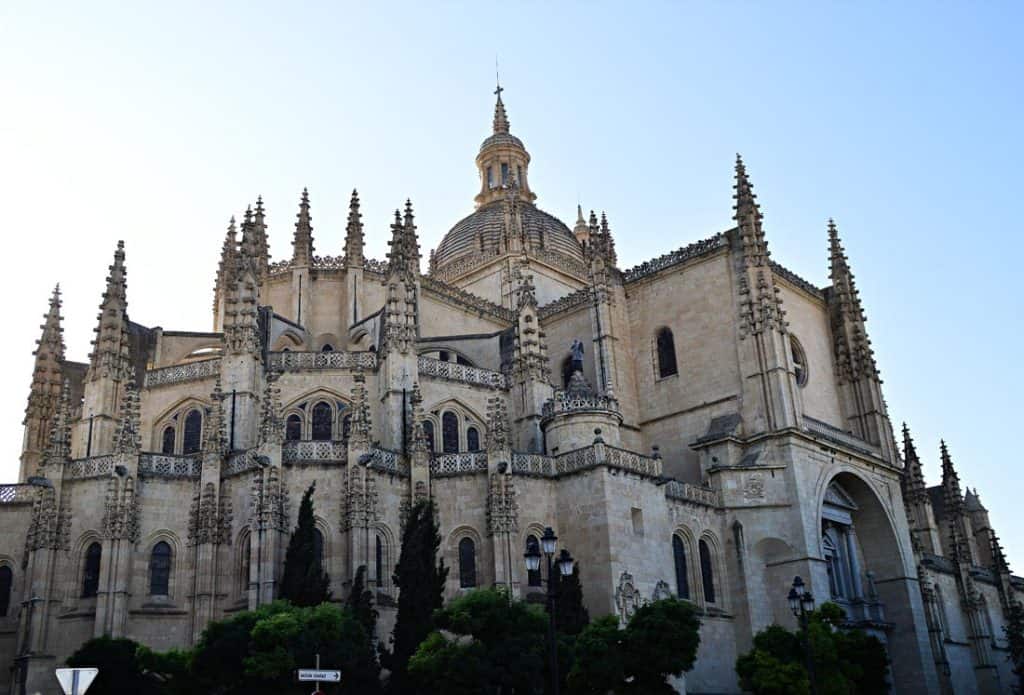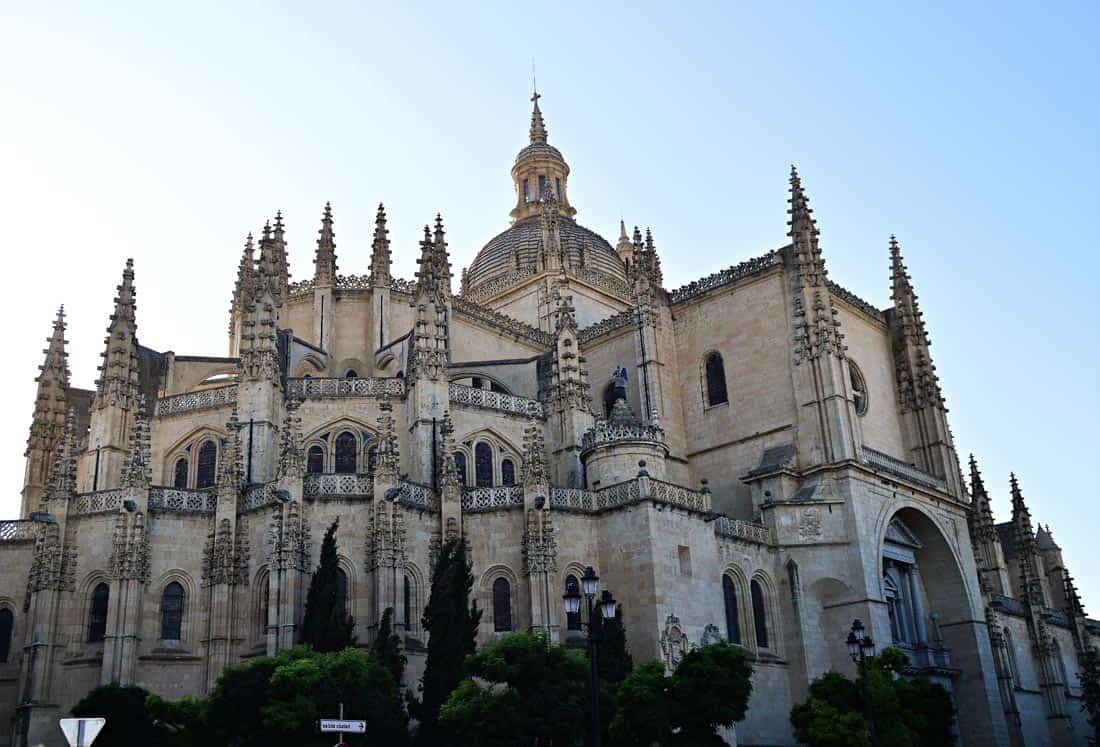 The Cathedral of Santa María de Vitoria is one of the best places to retreat to.
It is a Gothic-style Roman Catholic cathedral that is found in Vitoria-Gasteiz, Basque Country, Spain.
A walk in and around the cathedral takes you back in time.
Thus, it lets you behold and recollect the past days when Christianity once flourished in the region.
Yet again, you have to arm yourself with a camera to take selfies.
Mirador de la Canaleja
Perhaps no other spot in the city allows you to gaze at the city's skyline better than the Mirador.
It is an elevated spot in the periphery of the city that accords you a chance to stare at the city from a place high up.
As you stand in the area, you will behold a beautiful view of the city as we as a mountain background afar off. At the base of the elevation are numerous shops, restaurants, cafes, and other commercial outlets. You will also come across many people who enjoy their meals in the many restaurants that adorn the area.
Alcázar of Segovia
This is a medieval alcazar (Spanish for castle) that is located right at the heart of Segovia.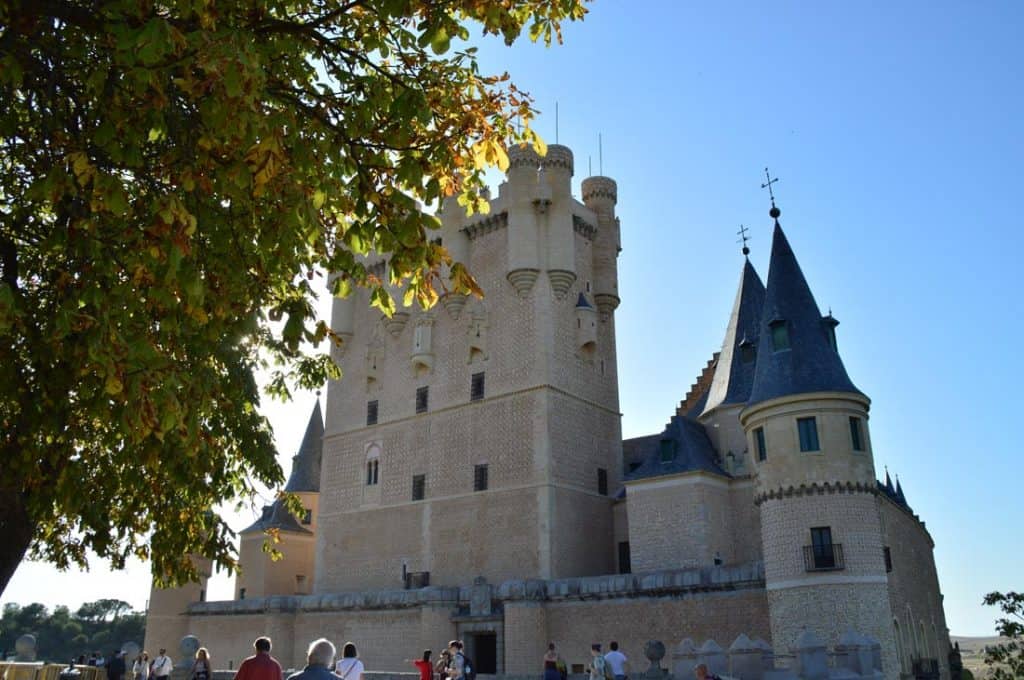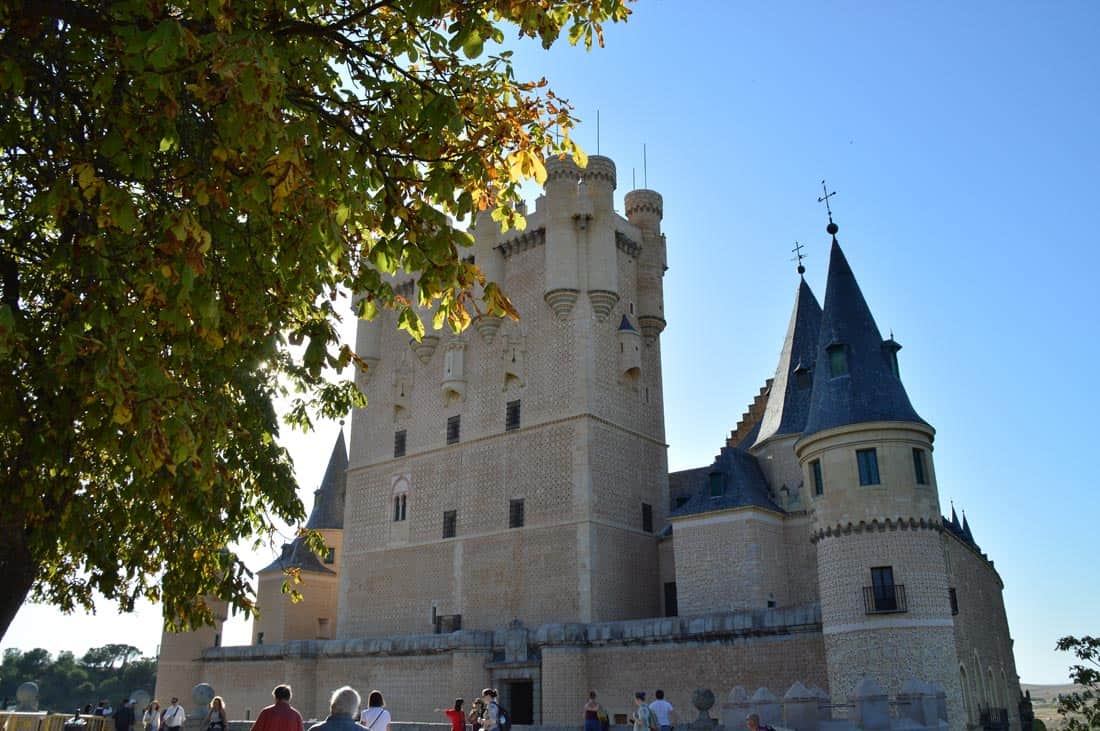 It doubles up as a UNESCO World Heritage site over and above, having hosted numerous monarchs in years past.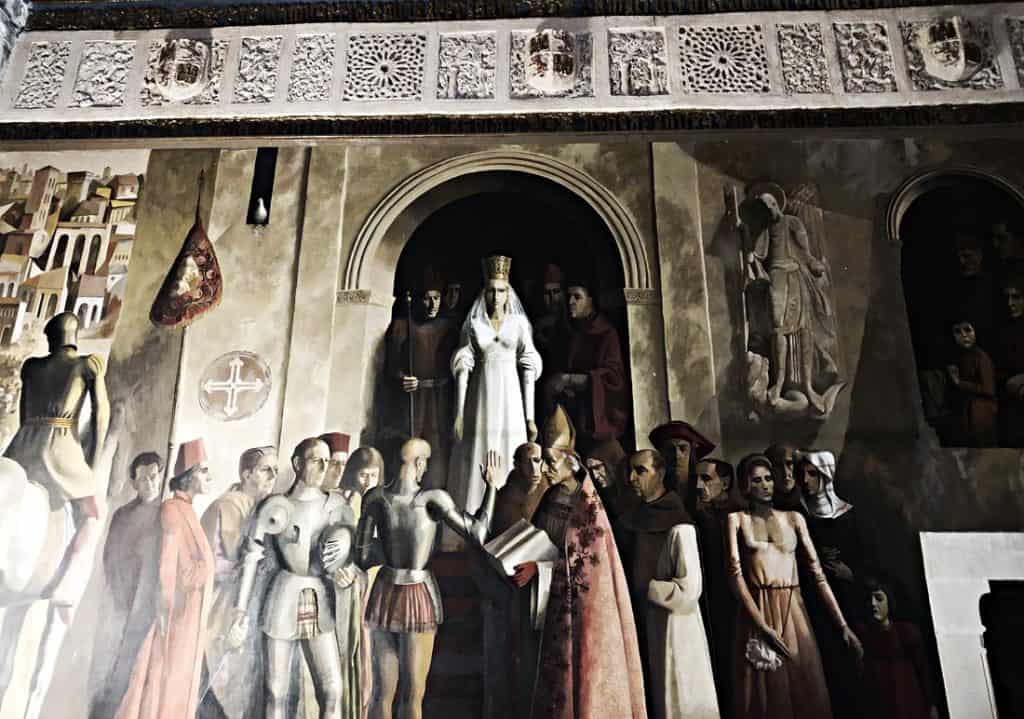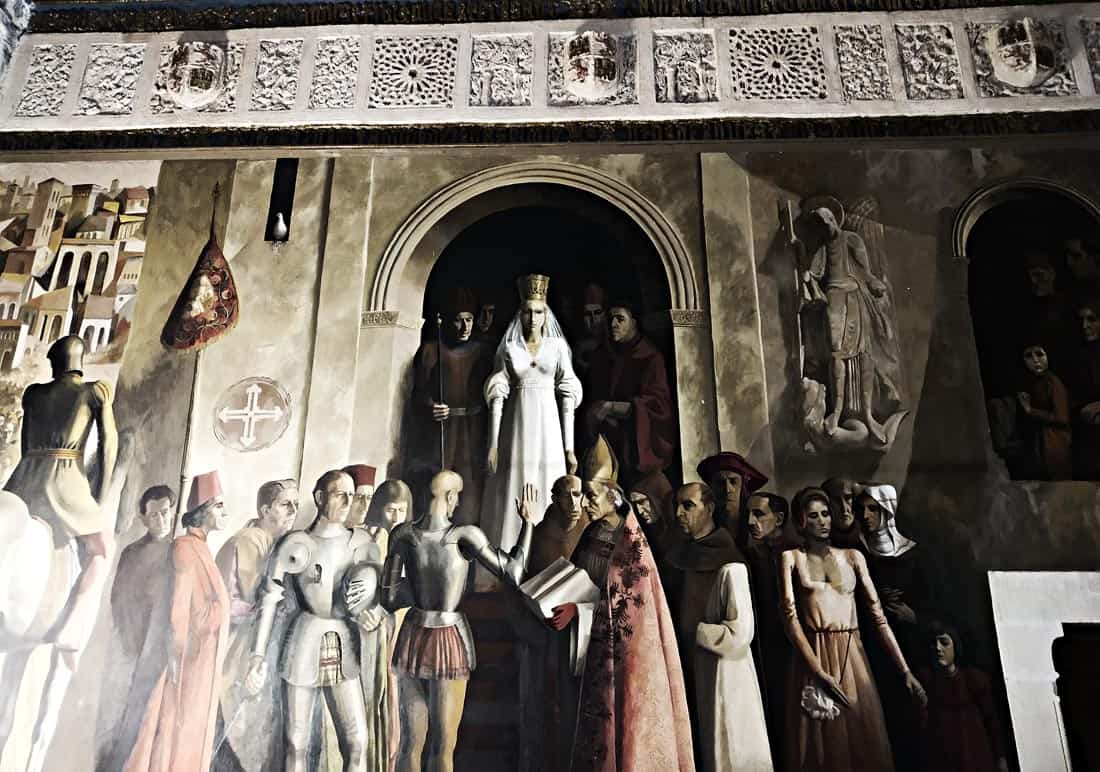 The castle is shaped in the form of the bow of a ship.
Thanks to this distinctive shape, the castle is an excellent place to retreat and take some photos simply.
At the background of the castle is a mountain that arises. Underneath the hill is a confluence of two rivers. Together, these natural wonders give ample room for photography.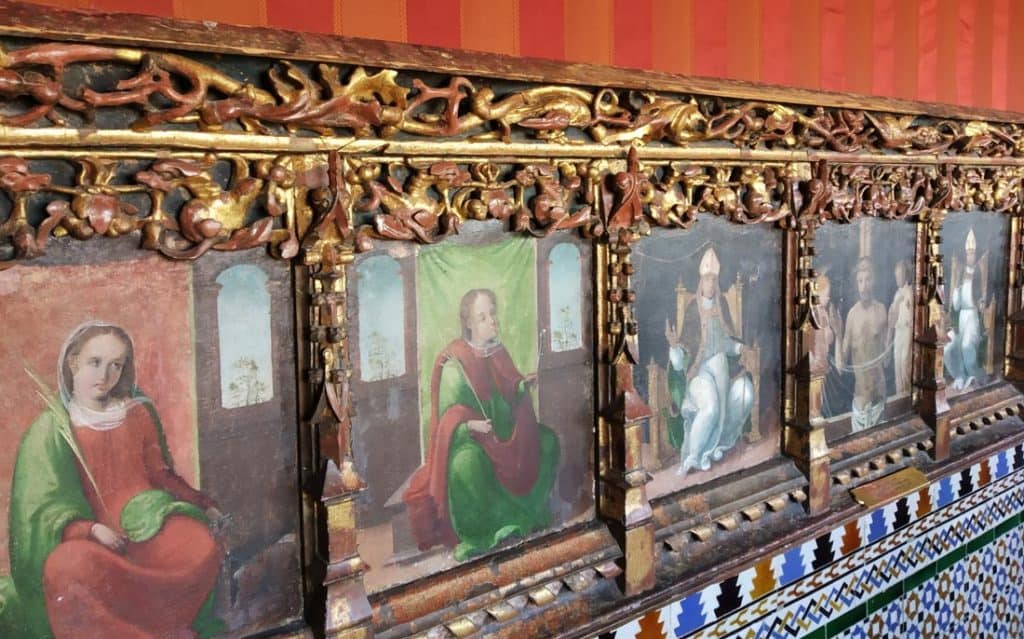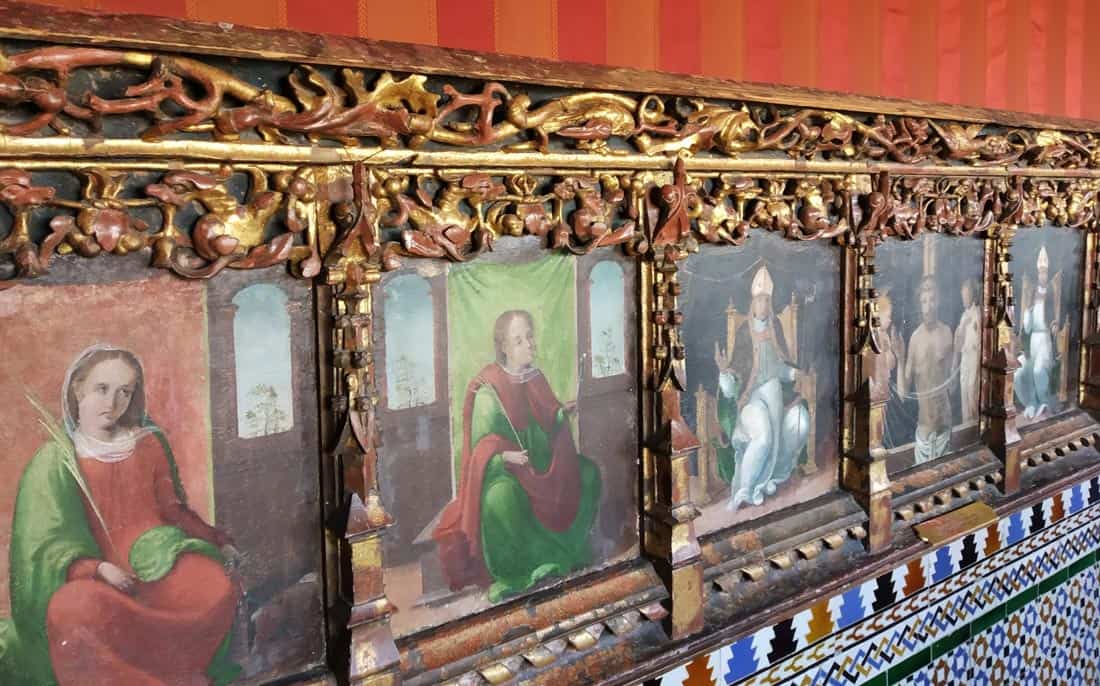 Romanesque Churches
Other than the Gothic Cathedral above, Segovia is also home to the beautiful Romanesque churches.
Like most churches in Spain, this one is no longer operational. Instead, it serves as a museum that endeavors to showcase many relics and artifacts of yesteryears.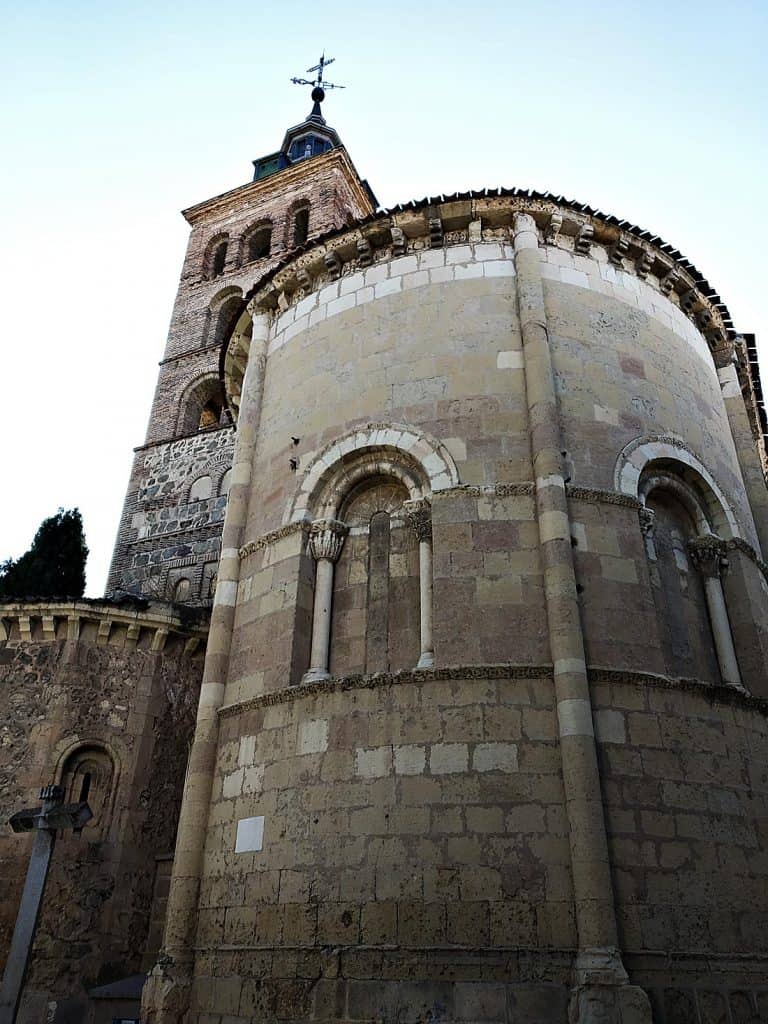 As part of the structure of this church is some porch from where the catechumens once beheld the progress of their services.
The area is on the whole very cold by the 3,300-feet elevation. It is subsequently a place you want to avoid in the winters.
Sierra de Guadarrama
Rounding up the list of the top things you can do in the area is the Sierra de G. This is a mountain range that peaks not so far from this area.
It stretches forth to the center of the Iberian Peninsula and sits astride two provinces, i.e. Ávila and the Guadalajara.
In its entirety, the range measures roughly 80 kilometers and peaks at 2,428 meters (7,966 ft.) above sea level.
This is a feature to gaze off from a far distance, preferably from the Mirador vantage point.
Yet again, you want to capture memorable shots and keep them with you all along.
Plaza Del Azoguejo
Located against a backdrop of the stunning nearby aqueduct, Plaza del Azoguejo is yet again an agglomeration of many shopping outlets.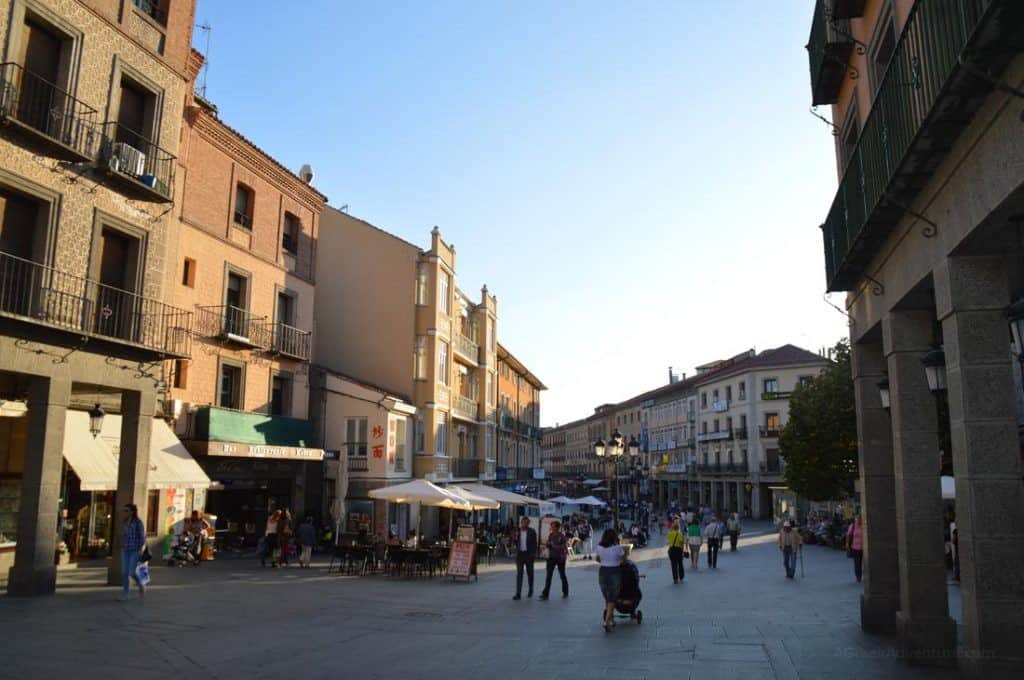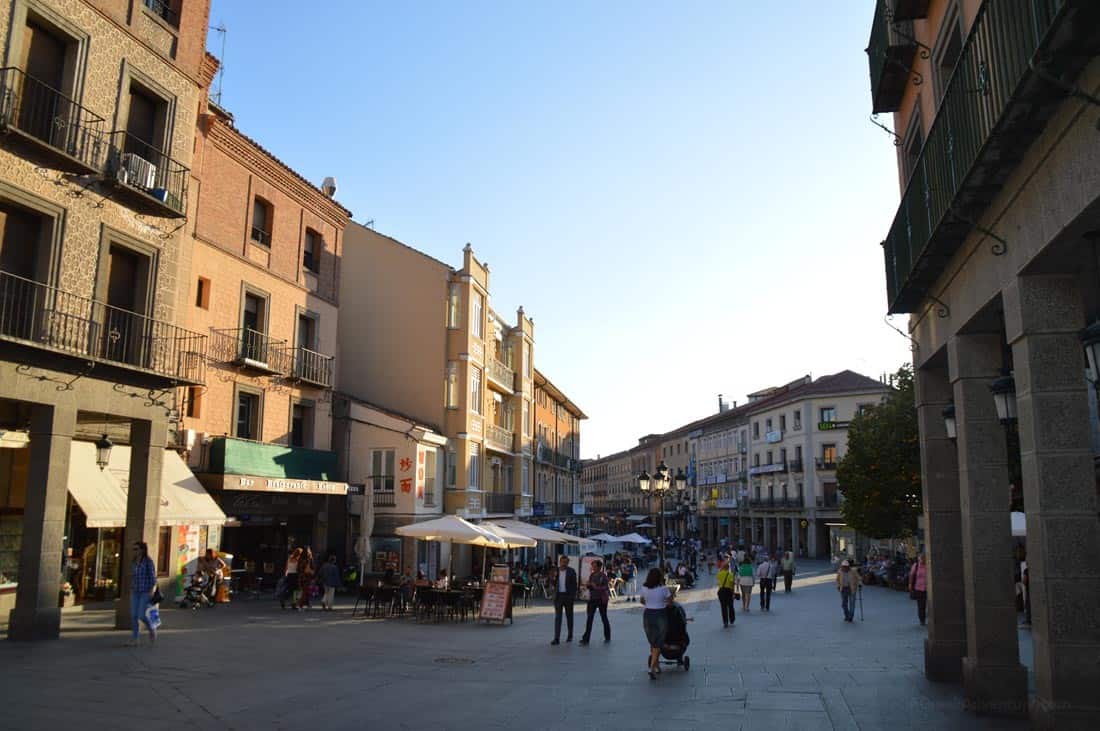 Here, you will find many cafes, restaurants, eateries, and an old market square. These days, the venue is used as a meeting place by the locals.
It features tall and majestic buildings that are also breathtaking in their regards. We recommend that you retreat here after a hard day's work.
That is because it is a place that is, for a large part, suited for matters of relaxation only.
Your visit here will give you a chance to unwind in preparation for the next day.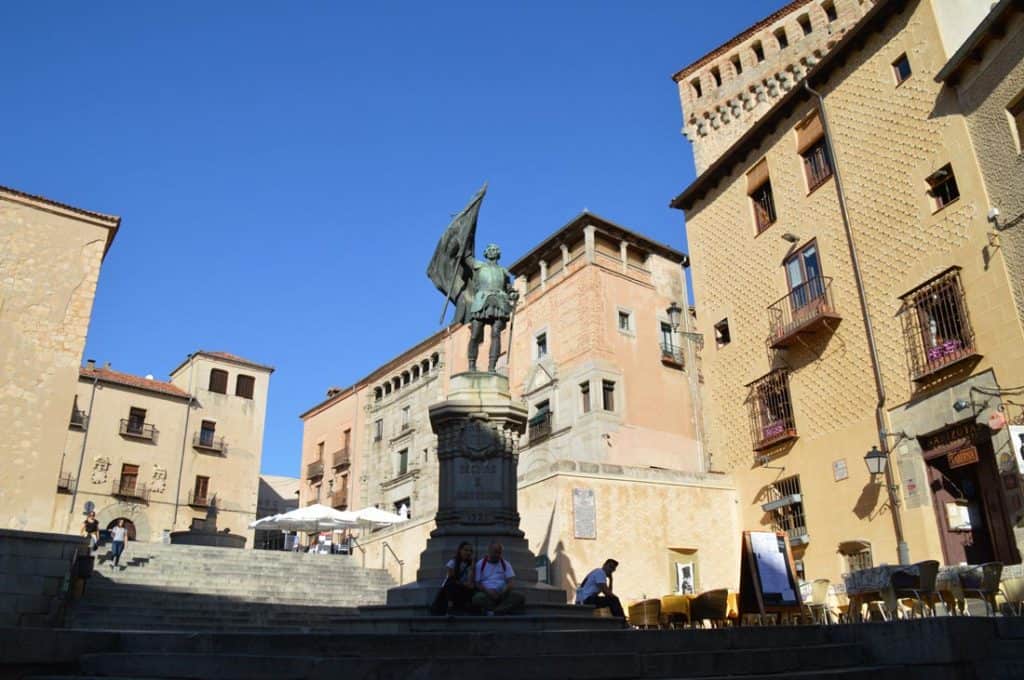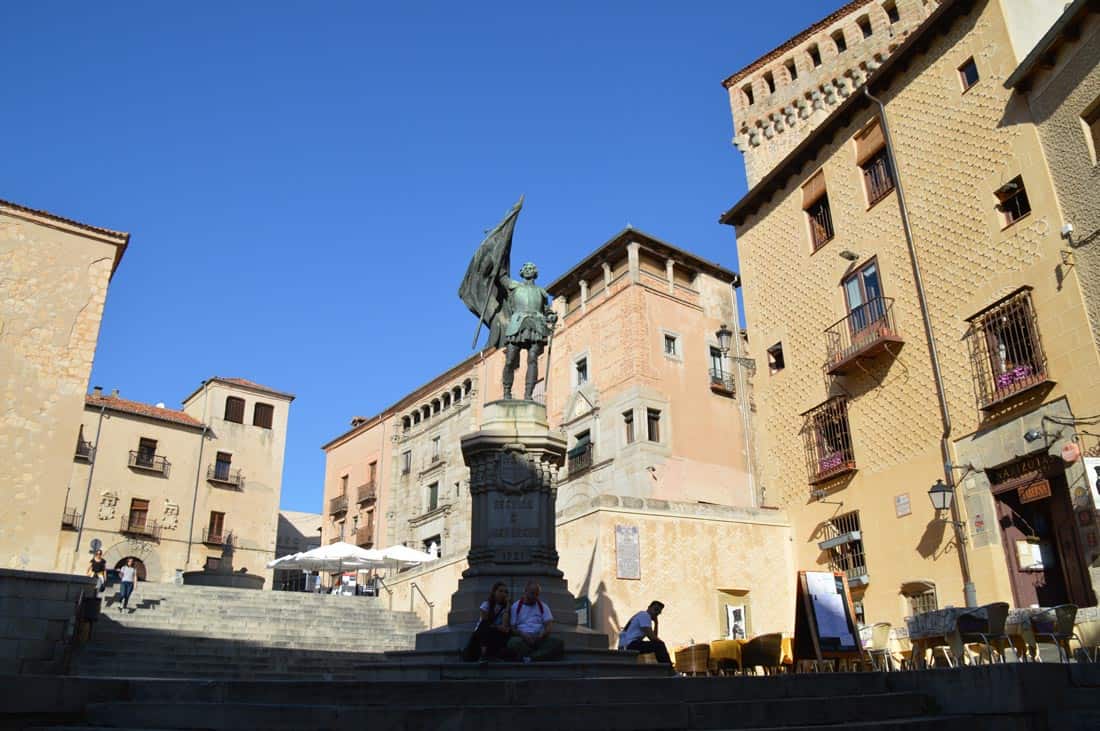 Where is Segovia in Spain?
Segovia is a city in Spain, as already noted. It is located in the North West of Madrid at a road distance of around 91.7 km.
The city occupies strategic central Spain's Castile and León region.
Spain has an extensive network of right roads and impressive highways. As such, expect to get to the area without that many hassles.
A private car takes around 1 hour, 31 minutes.
How to Get to Segovia From Madrid?
To get to the city, you have two main options for your consideration. These are explained here below:
Via Train
There is a dedicated train service from Madrid to Segovia.
That is the high-speed AVE trains that take roughly 30 minutes to cover the same distance.
This service is operated by Renfe, which is Spain's national train company.
Overall, there is around one departure from Madrid's Chamartín train station per hour the whole day, all week long.
The trains terminate their services in Segovia at the legendary Guiomar station. This station is further served by many local bus companies.
A ticket for the journey costs around €12.
Sometimes, this cost may spike primarily due to a surge in the demand of the same limited slots.
You are advised to book in advance to avoid any unnecessary frustrations.
Via Road (Car Rentals, Private Car, Bike Rides, and Bus Rides)
Next, the road option is a good one to explore. As explained already, the road distance between these two points is roughly 90 minutes.
Owing to the excellent state of the roads, expect to spend around 1 hour 30 minutes to cover this distance while driving.
There are almost no potholes and bumps along the way. As such, your rides are ordinarily bound to be smoother and more fulfilling.
The same distance takes longer by bus, though. That is because the coach has to make frequent trips to drop off and pick up passengers.
As a new visitor, we recommend car rentals.
These are expensive, granted. However, they are more convenient as they are faster and more likely to get you to your destination within the stipulated timeframe.
Moreover, you will have to acquire a valid driving license before being eligible for driving on the roads.
FAQs About Segovia Spain
What is Segovia Spain famous for?

Segovia is one of the most historic cities in Spain. It comprises a slew of historical monuments and places of interest. These structures imbue the area with some elegance, aesthetics, and breathtaking appearances. What's more? The entire region has, since 1985, been a UNESCO World Heritage Site.

How far is Segovia from Toledo?

The distance is 121 km. It is as such easily accessible regardless of the means of transport you choose to use to access these two points.

How old is Segovia?

This city is ancient. It goes back in time since the Roman period. It was supposedly founded in the year 1,076 B.C. Legend has it that the town was founded by Egyptian Hercules, who is thought to be a great-grandchild of Noah. Moreover, it also embodies relics of the many empires that once dominated it.

Is English spoken mainly in Segovia?

YES, it is! Though Spanish is the native and by far the most dominant language in the city, English is also extensively used. The reason informing the use of English is the high number of tourists that choose to spend part of their time here. Many international hotels also set up bases in the area and ignite a spike in the use of the language.

How many people live in Segovia?

As per the latest census, the city has a permanent population of 154,387 persons. This number, however, fluctuates greatly, given the fact that the city experiences a higher number of tourists year-round. Expect it to be double and even triple in your lifetime.

What does Segovia mean in Spanish?

The term 'Segovia' means 'victory.' There is some dispute, though, with regards to the exact origin and meaning of this city. Many scholars concur that it had its roots in the Celtic language.

Are Roman aqueducts in Segovia still used today?

As explained above, there are numerous Roman aqueducts within Segovia. Many of them are derelict and rendered obsolete by the latest innovations. Nonetheless, there are a few others that have persisted to date. Quite a few, though, like El Puente, are still operational.

What is the nearest airport to Segovia?

The nearest airport to the city is the one in Madrid. It is located around 67 km away. Other leading airports in the area are Zaragoza, Santander, Bilbao, and Pamplona.

What are the best hotels near Alcazar of Segovia?

Some of the best hotels to look up to are Sierra, Hotel Segovia, Fuenteplateada, and San Luis Hotel. They do cost a premium, though. Prepare to dig deep in your pocket to be able to afford them. Many of them are international franchises, so they are better placed to give you topnotch accommodation services.

Do I need a visa for Spain?

Yes, or no! It all depends on where exactly you hail from. If traveling from outside the European Union, you have to apply for a visa. The requirement does not apply while traveling from within the European Union, though. Those hailing from the United States have a 90-day visa-free window. In either case, your passport has to be valid for no less than three months to be eligible.
Ready for Segovia Spain?
It makes no sense of reading through the explanations above without planning a visit to the city.
That is why we now challenge you to consider visiting the beautiful city of Segovia.
Nothing much is required of you save for the right travel documents and of course, a sufficient amount of money.
If you are wondering, the best time to visit here is March through to September. That is when the climate is favorable for outdoor activities.
Also, many tourism amenities do lower their rates in a bid to attract clients.
You are hence more likely to pay less by traveling at this time than at any other time.