Are you planning for Warsaw, Poland? I think you start planning a trip to Warsaw Poland after some curiosity and you end up being surprised by what this city is about.
We visited Warsaw after Budapest. We did our homework, exploring various resources and blogs but staying and exploring the city for three days reveals more than you can imagine or "google around."
Warsaw is a fantastic city escape destination. A modern city that combines the old royalty style architecture with the pre/after communism period, trendy bars, hostels, hotels with terrific services. Many say that Poland is a rising economy and can play a crucial role in Europe in the next decade. From what we saw, that can be the case. Many multinational companies have offices in Warsaw.
On top of that, the city is fantastically clean, well organized, and with a history that deserves quite some respect.
There are many parks, museums, places to eat local and international food.
Well done, Poland!
We stayed in Warsaw, Poland, for three days, and we used every minute of the day exploring. There is lots of walking to do, but excellent local transportation too. Technology is a critical element of the city. If you thought that it was merely a recovering city, you would have to remember that over.
Let us walk you through.
Things to Do in Warsaw, Poland
The one thing you will need to do is to walk through the Warsaw city as much as possible, exploring all the different parts of it.
Of course, most areas of interest are in and near the Warsaw city center. That is the place you will be most of the time, yet many of the places worth exploring are in different directions from the center. That is why you will walk a lot, in many different directions. You can book private tours to sightseeing areas through this service.
There are lots of electric skate rentals all over the city, and you can book Segway tours too.
Hot Tip: If you plan to visit more than four museums per day then do book the 24hour or 48 hour Warsaw City Pass. It is cheaper that way.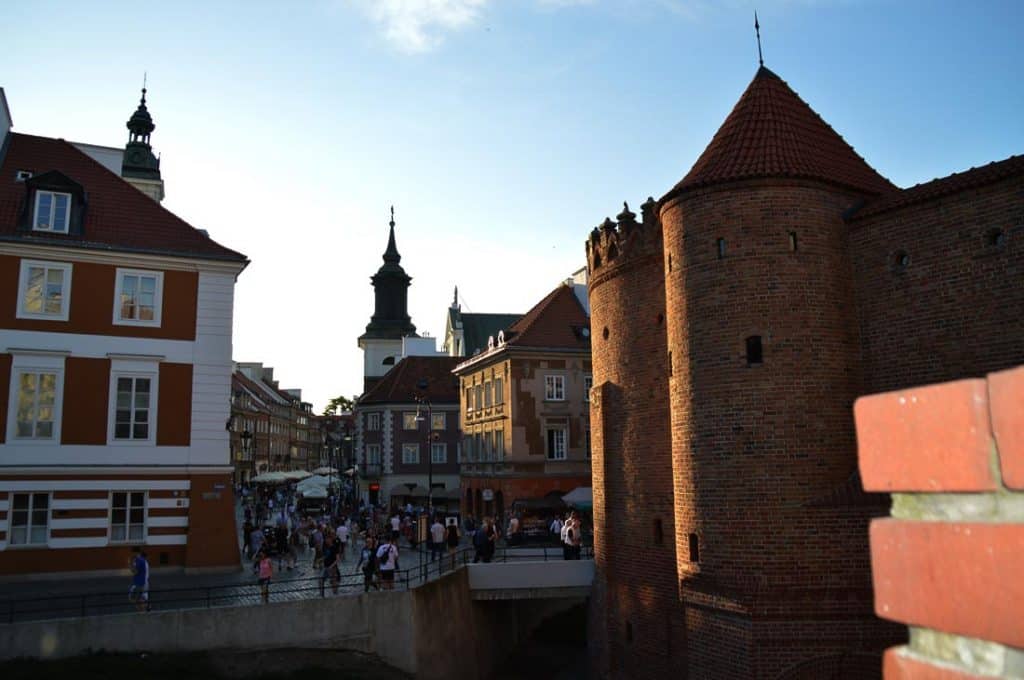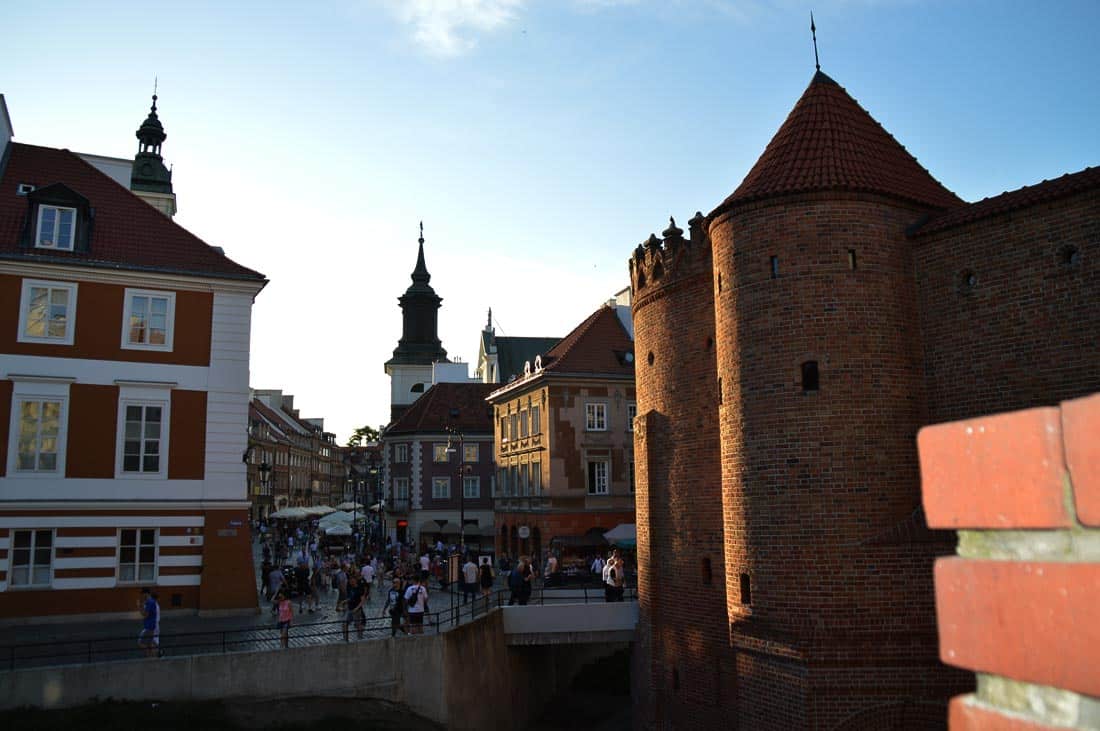 Keep in mind that Warsaw, Krakow, and Poland, in general, have gone through some of the most extreme situations during WWII. These cities were bombarded, and millions were sent to concentration camps.
That thing has mostly affected the country at its core. Thus, there are lots of churches, synagogues, and monuments dedicated to war atrocities.
On top of that, some high spirits of music and sciences come from Poland or lived there.
Let's explore the places we visited.
The Old Town of Warsaw
Most probably this is the first area you will visit and spend half a day at least. There are lots of colorful buildings, green spaces, ice cream shops (a lot of them), restaurants, bars and such.
Just exit the Royal Castle and keep walking and you are already in this part of the city.
It is -as any European Old Town- a touristy style area but the locals have placed a limit on the elements that can unbalance the Old Times style and feel.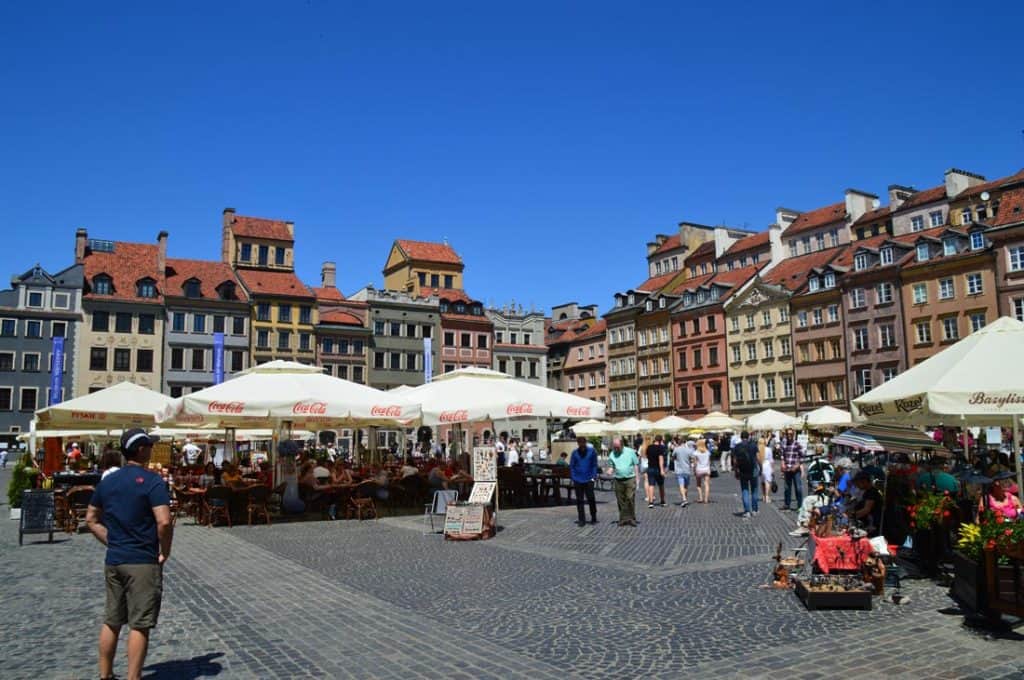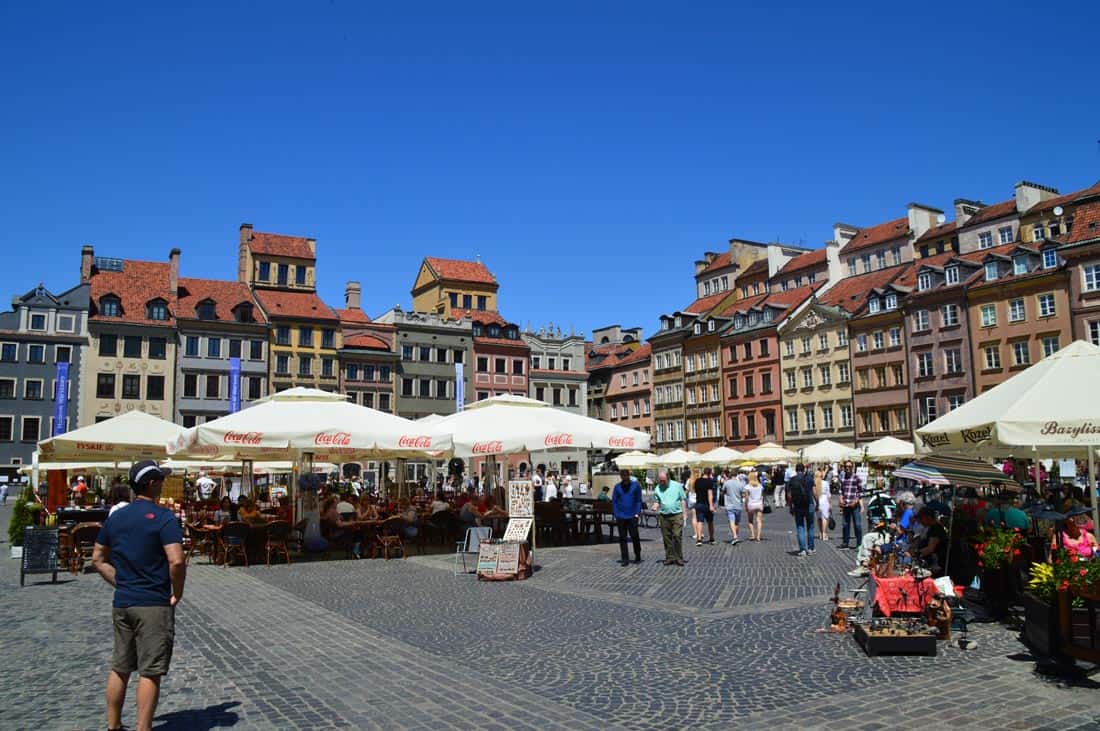 It is great to walk through, eating a gelato, exploring the different squares and alleys. At various areas, the Old Town ends up to fantastic hills with a great view of the Vistula river and to parks.
Frederic Chopin Museum in Warsaw
That is a fantastic interactive museum, dedicated to the great composer. Chopin concerts are happening all the time, and you can reserve your place for a private one.
It is ideal for youngsters and adults to learn both for the life of Chopin, but also to play and create music.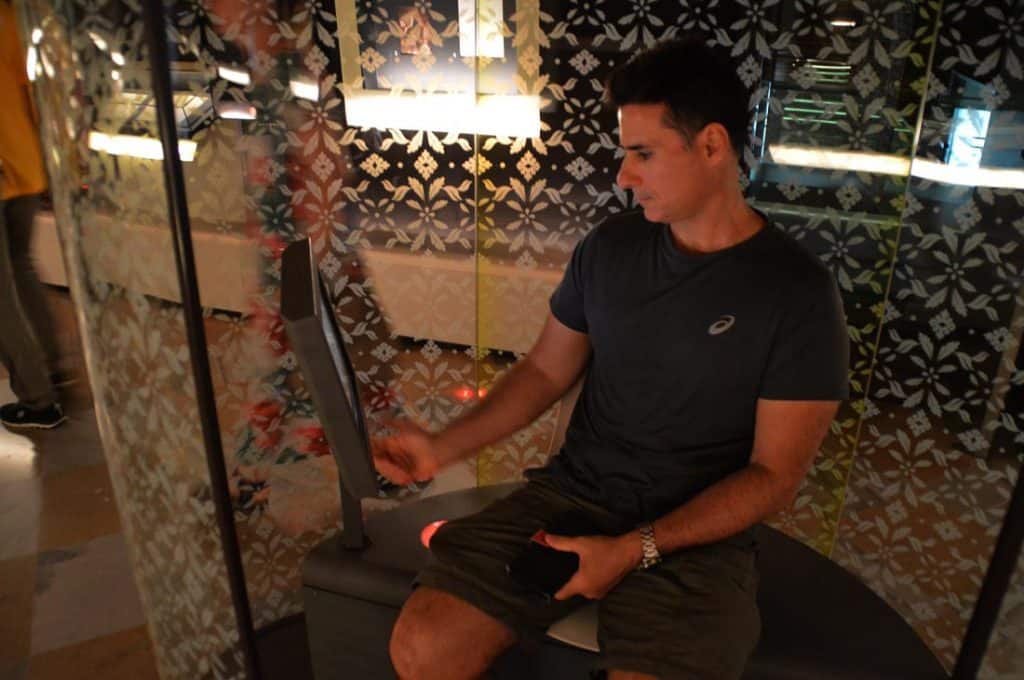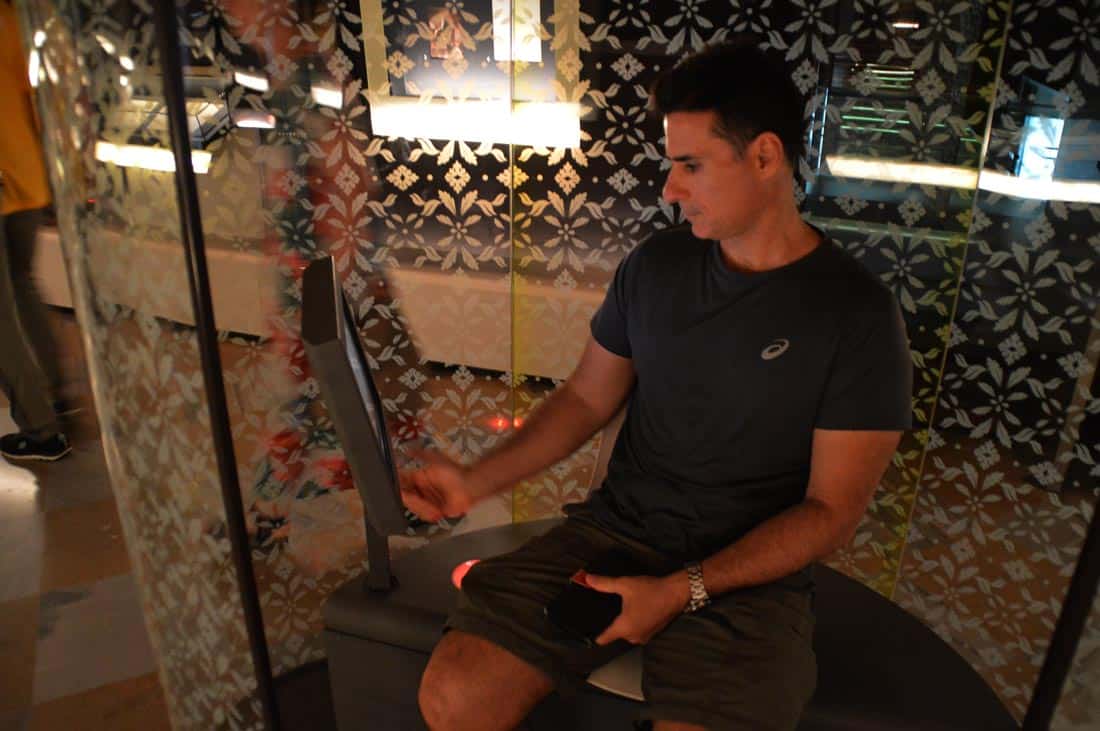 The museum has numerous areas with interactive kiosks, screens, and other digital elements where you can listen to music and explore the life and deeds of the composer.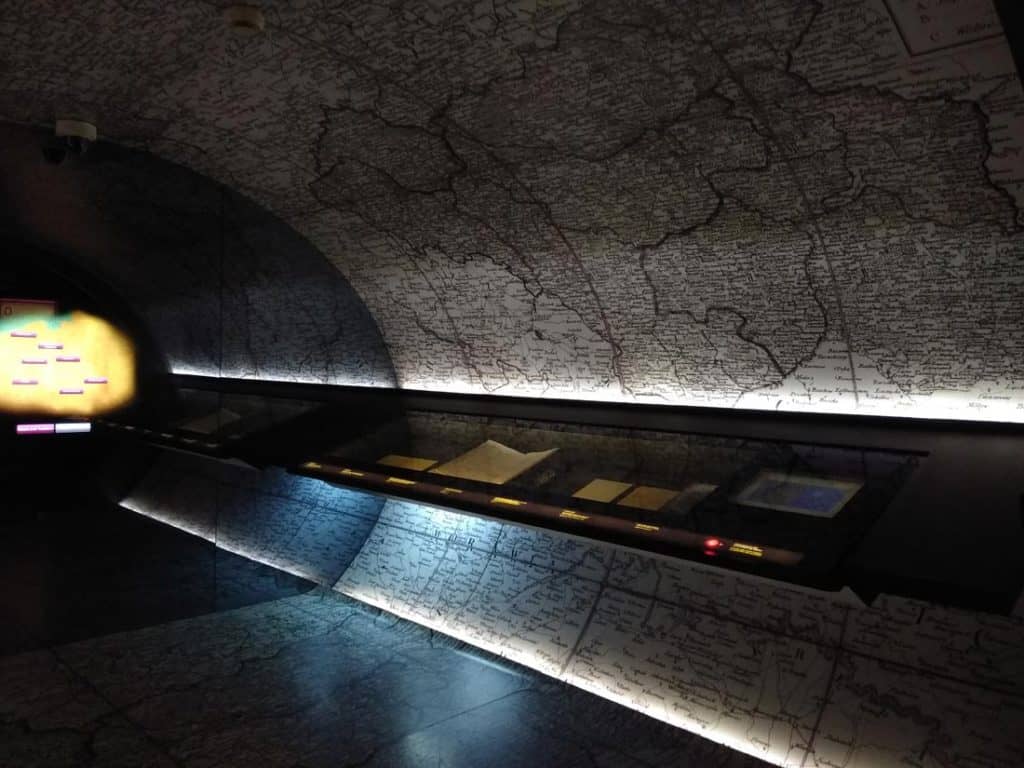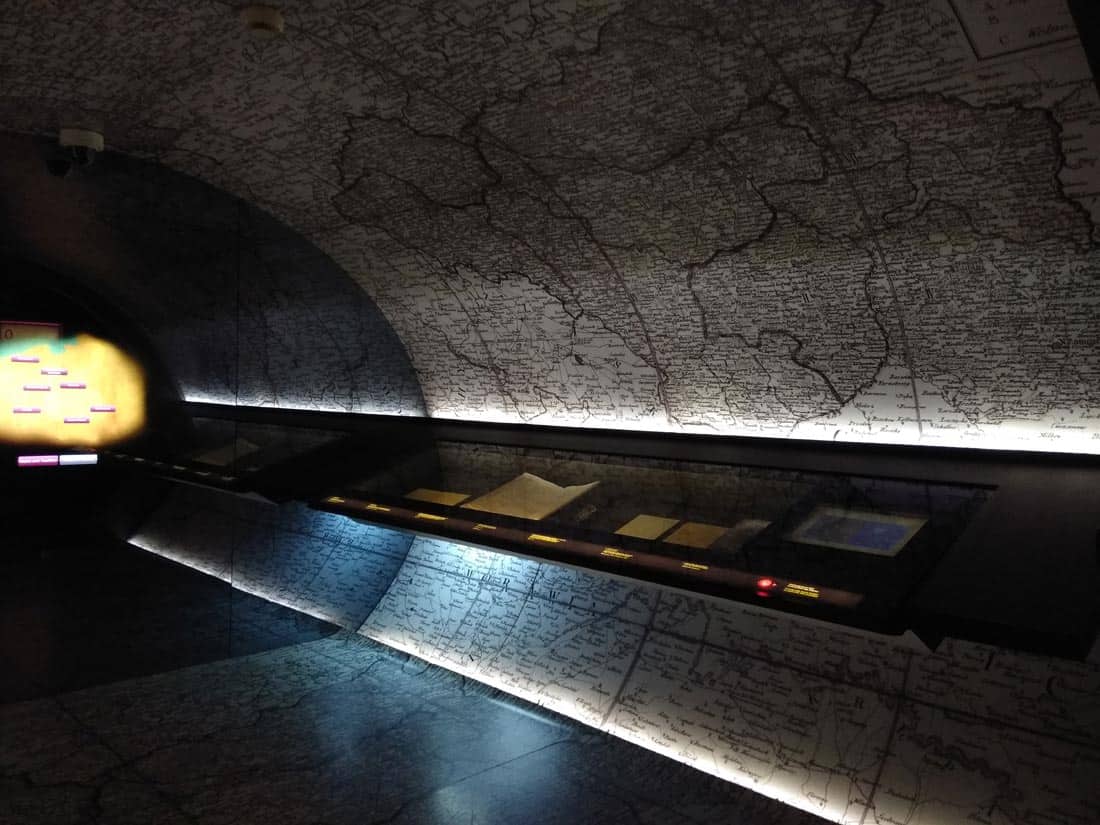 Copernicus Science Centre
The name is Centrum Nauki Kopernik. If Chopin is your playground for music, then this is your playground for science. This museum of Warsaw will leave you in awe of the ingenuity it carries.
There are two floors with any imaginable hands-on, ready-to-play-with, and experiments area. You need to book an admittance time early enough.
Get prepared for a vast "playroom" where everything is for you to play, experiment, and learn.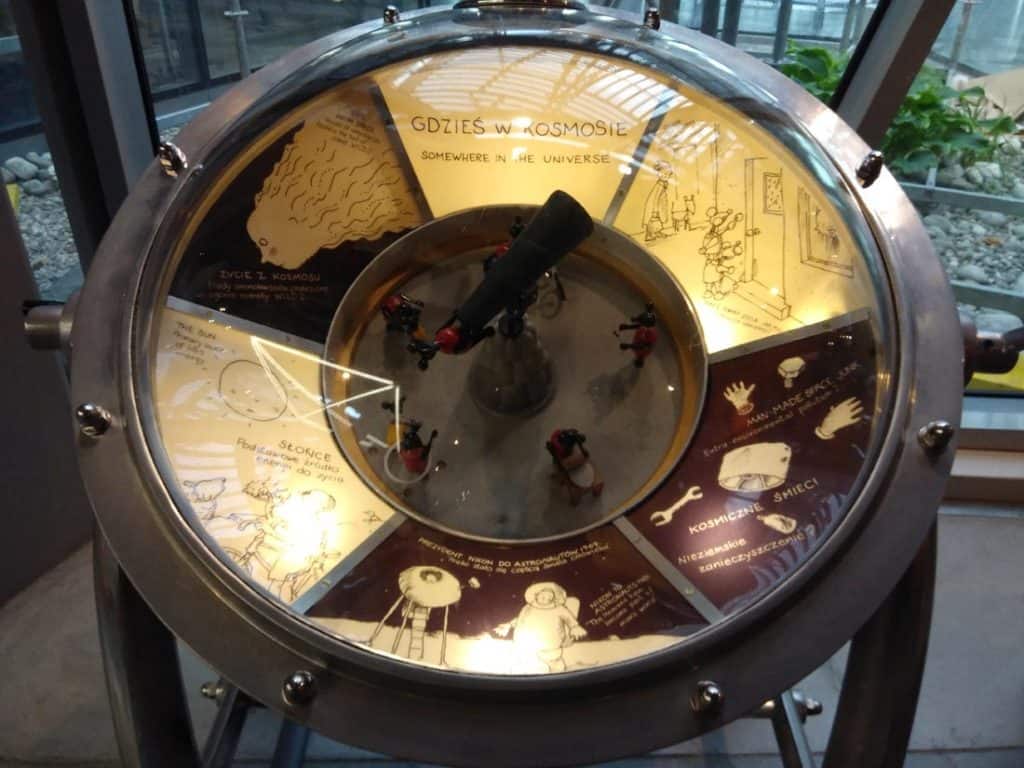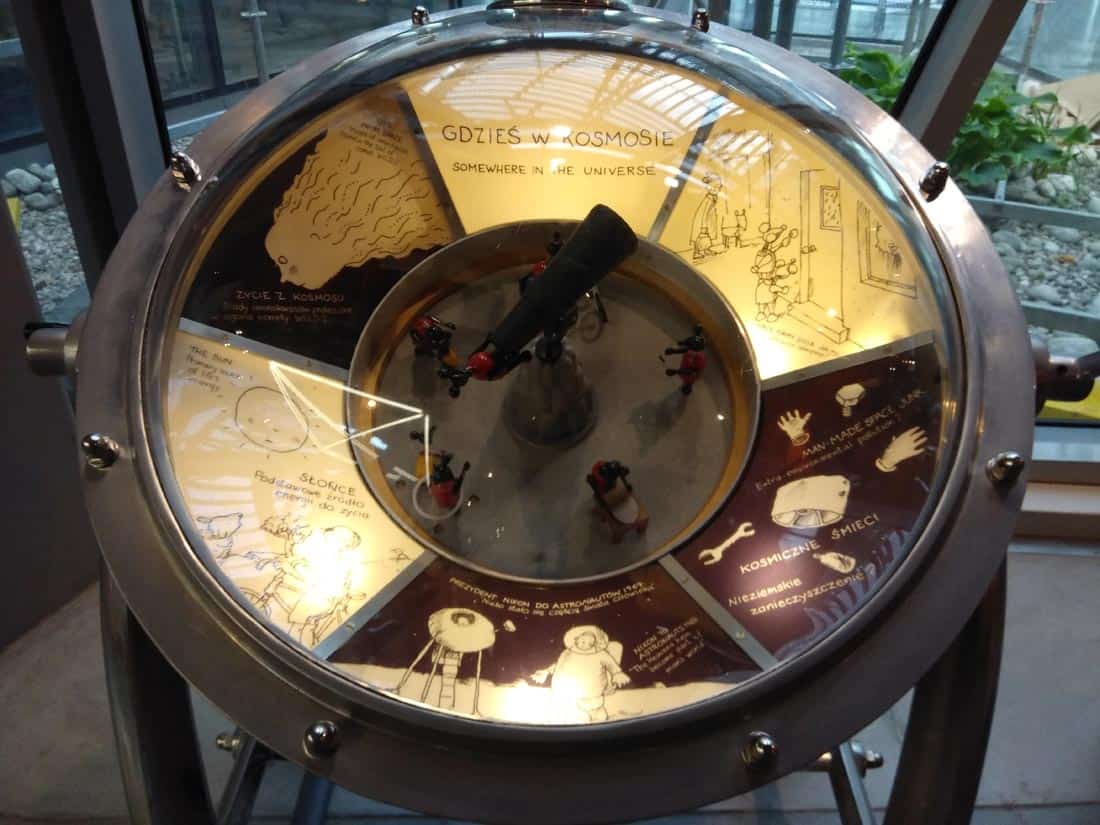 All kinds of laws of physics and chemistry are transformed into games, instruments, and easy to understand methods.
As in the Chopin museum, interactive kiosks are also present here, but these serve a purpose to examine yourself. To understand your psychology and how your brain functions. All that on top of the physics experiments area.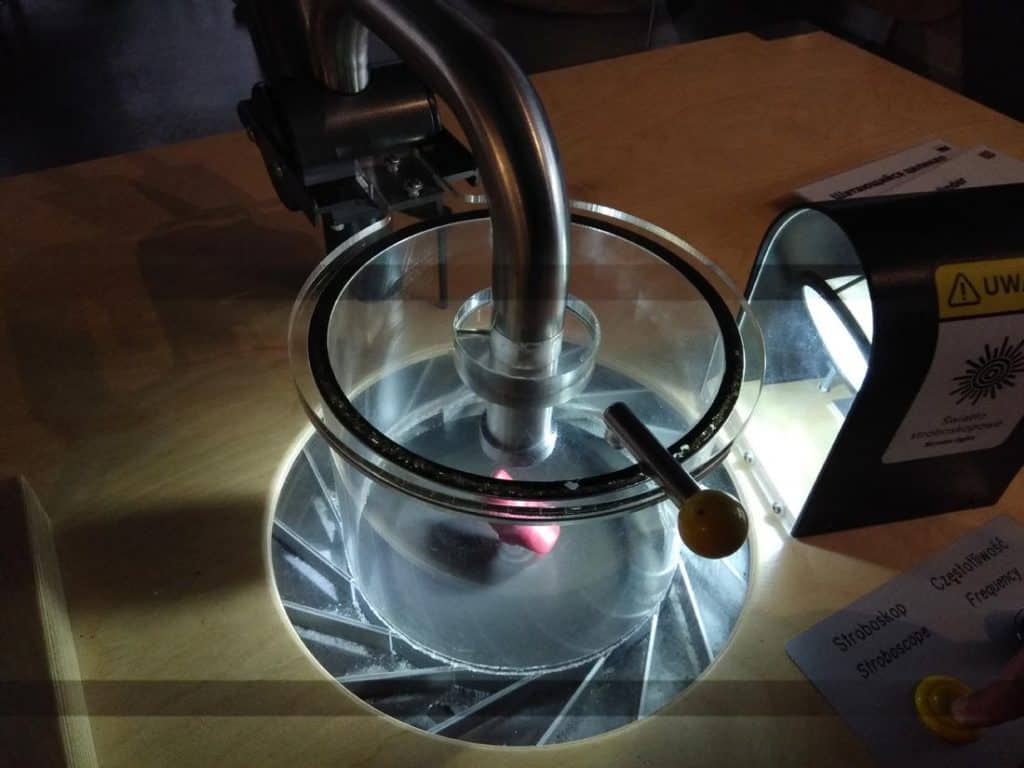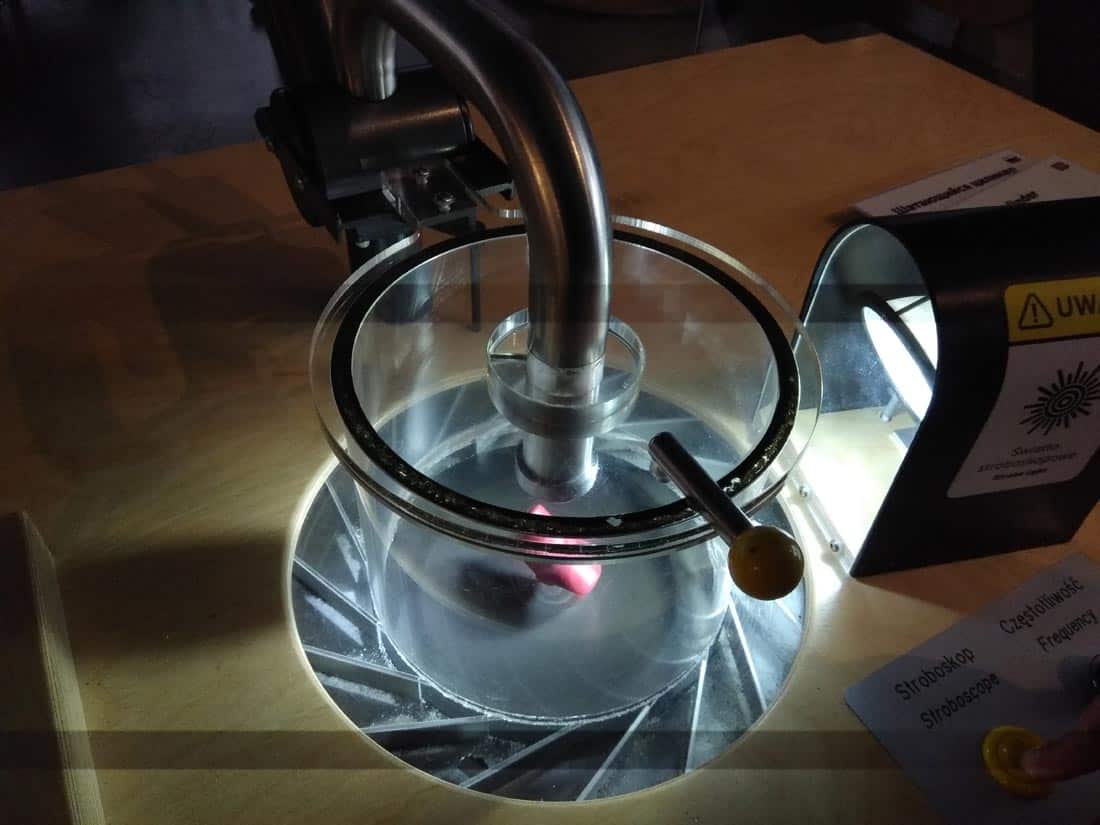 First, we thought that maybe this museum could be a bit "childish" for us (you know… the adults), but we had so much fun in there.
Such museums must be in every city of the world to get children close to science and to the mysteries of life.
Here is a fantastic mechanical "robot" named as the Virtual Poet!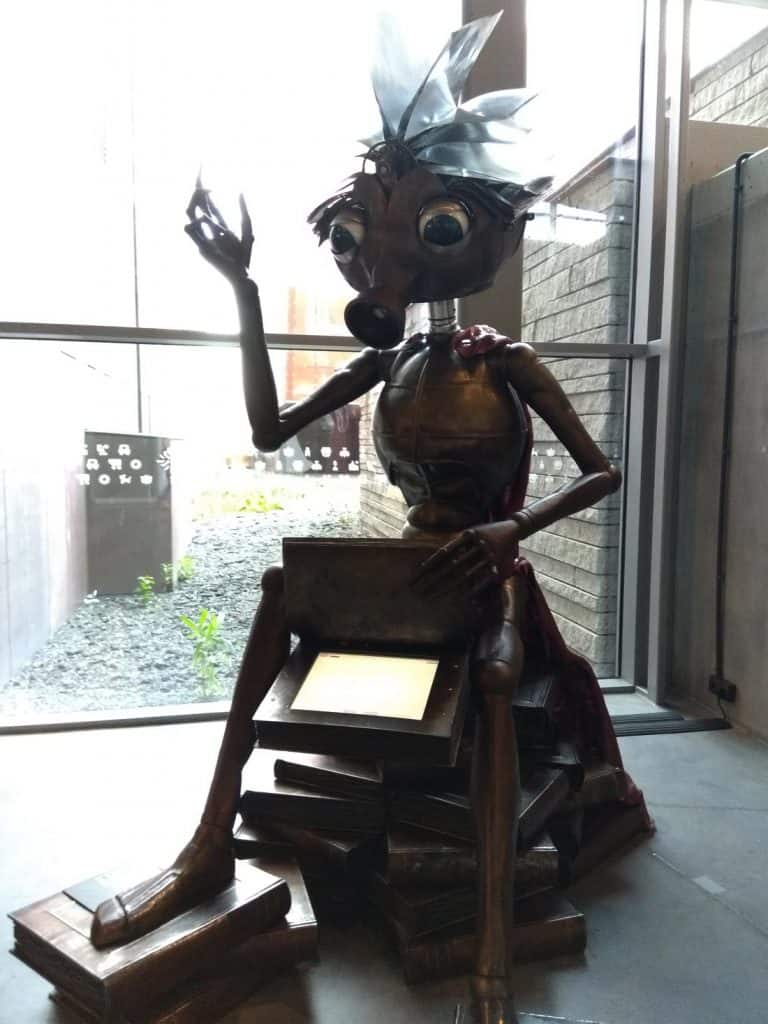 Eat Local Warsaw Food
You must not skip tasting the local food. Essential foods to experience are the famous sausage of Warsaw and their "Pierogi" (they come with different fillings).



Do not skip this delightful sponge cake. It is ideally balanced, not too sweet, perfect for an early afternoon tea or coffee.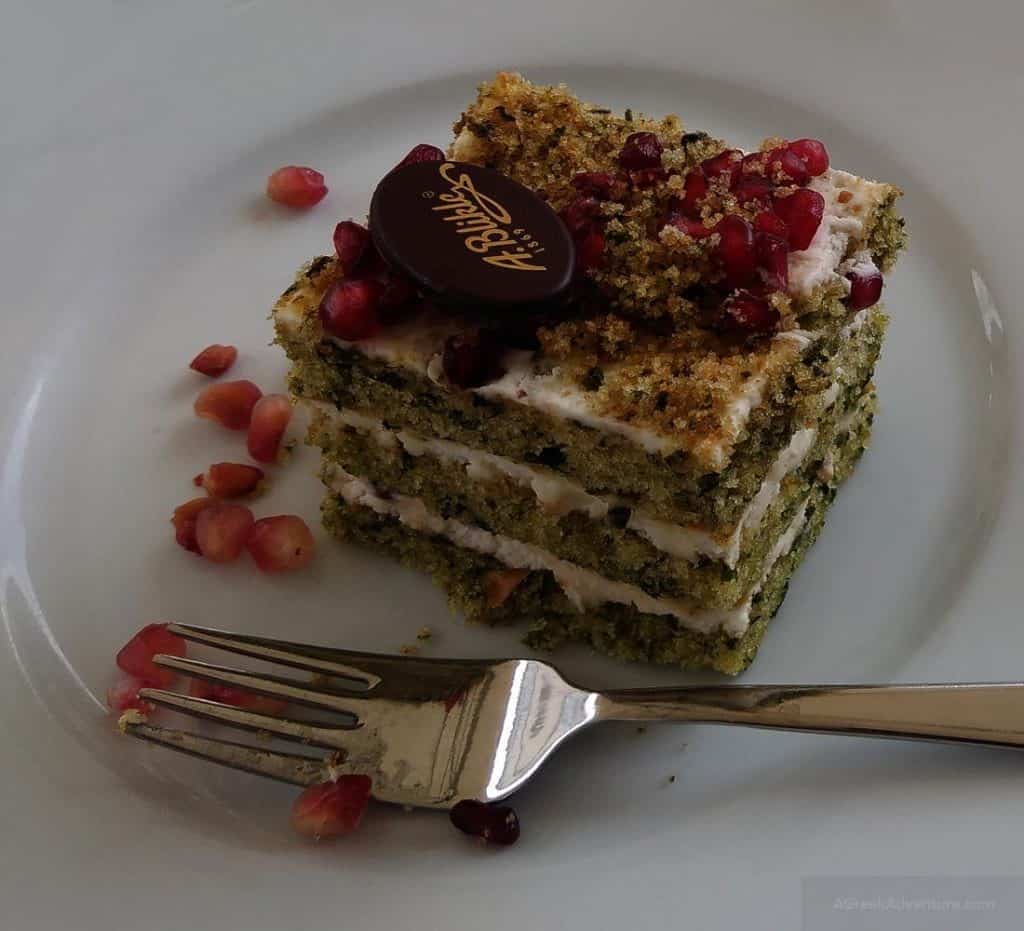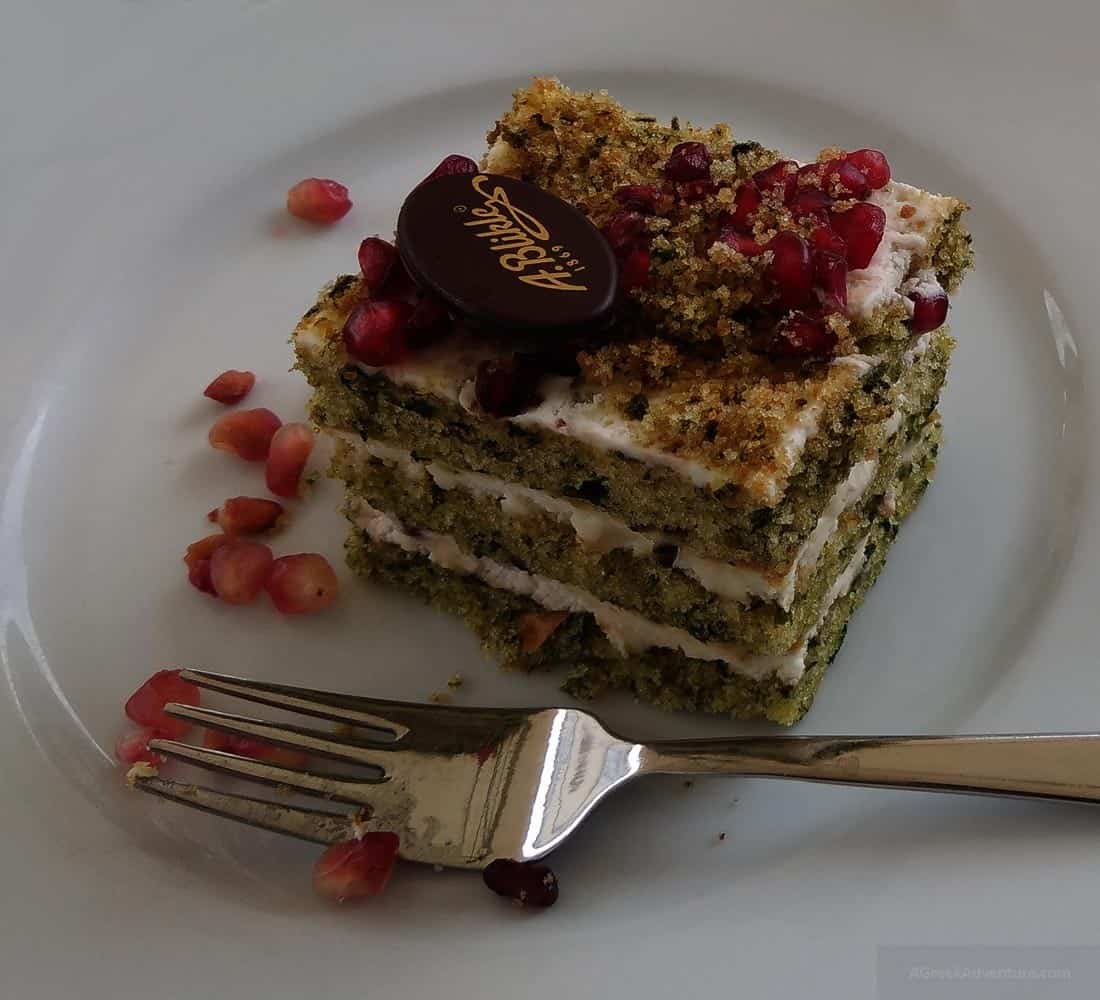 The National Museum in Warsaw
In all the cities we visit, we go right into their national museum. That is one of the best ways to find out about significant parts of the history of the place.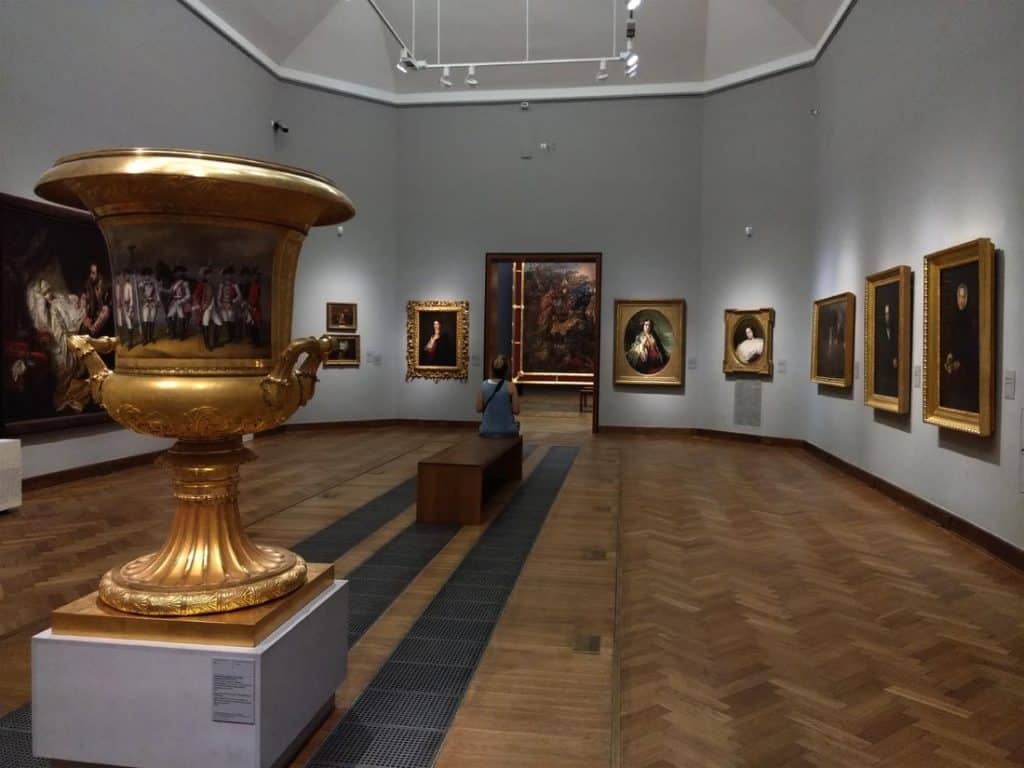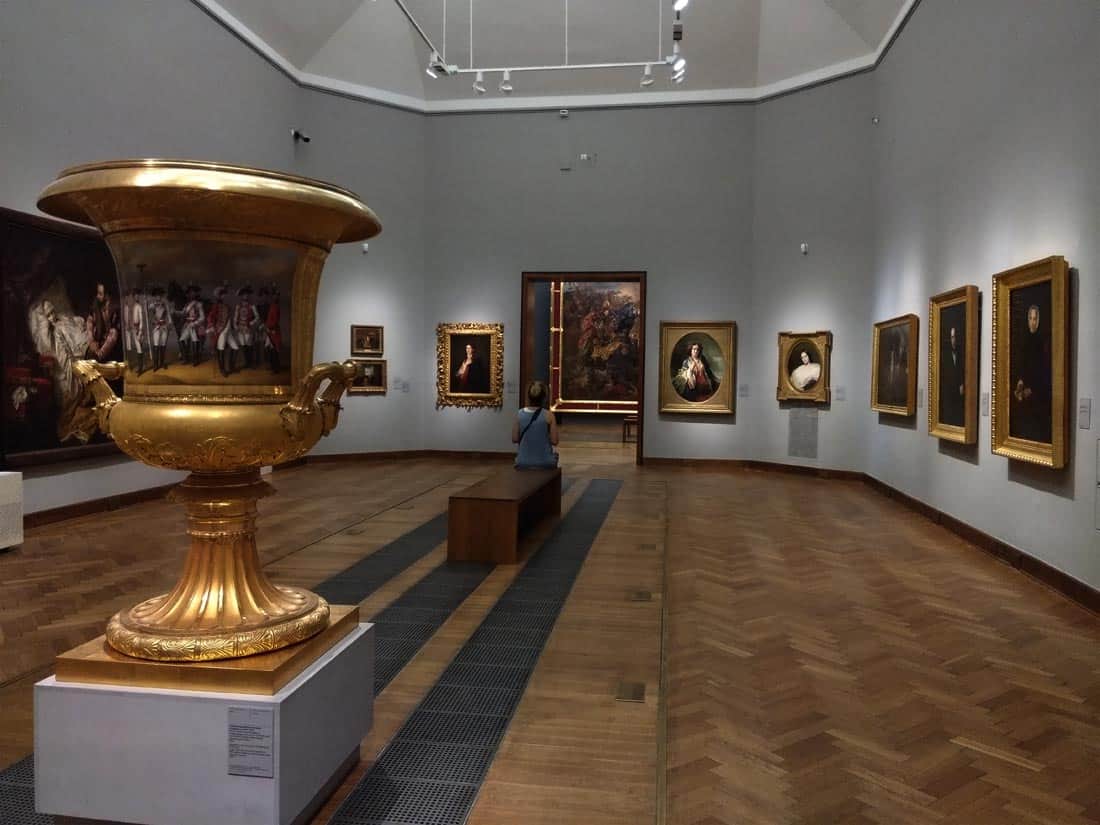 The museum is one of the oldest art museums in this country with an estimated 830.000 works of art.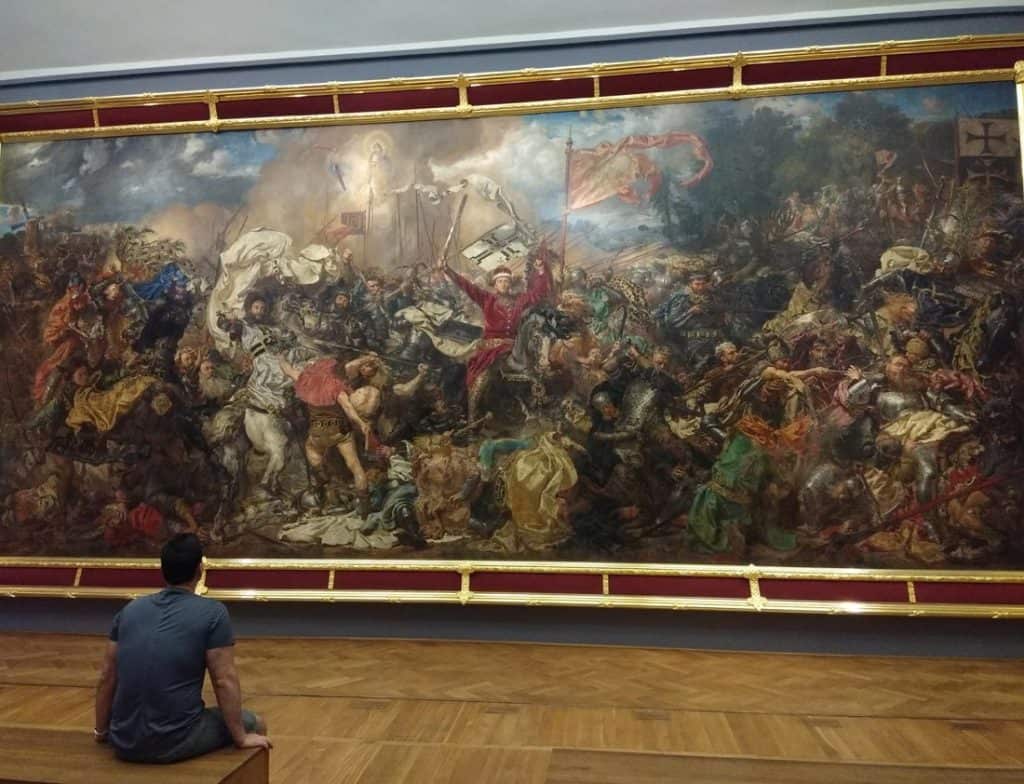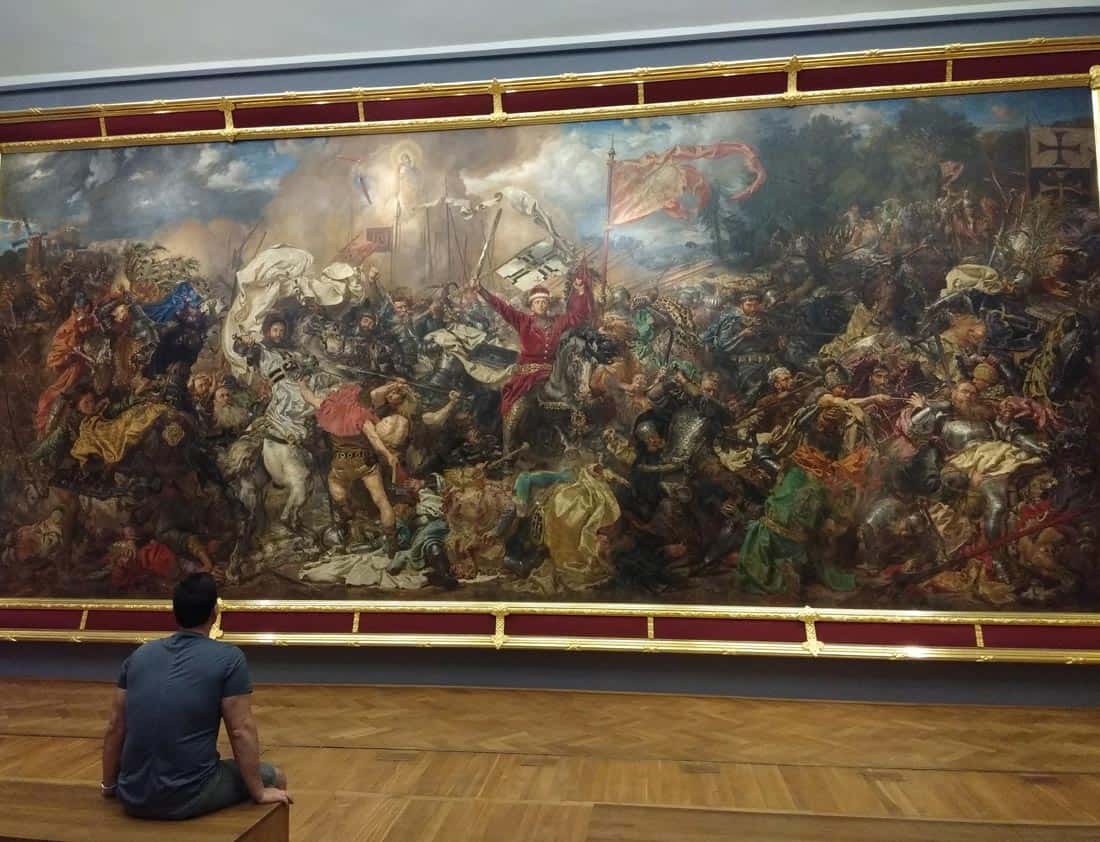 The religious element is prominent in the vast majority of the artworks seen in all rooms.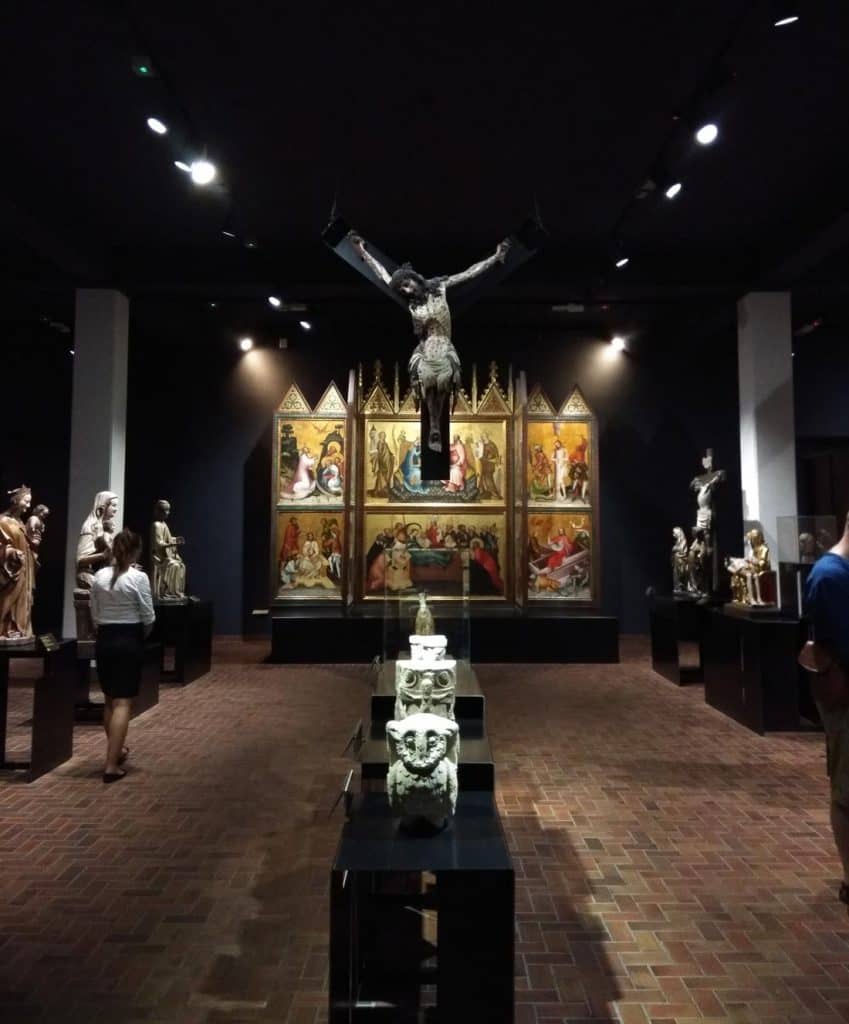 The Royal Castle in Warsaw
Easy to spot, right in the middle of the square, entering the Old Town of Warsaw. See the video. It is on the right side.
Make sure you book ahead, as lines can be long and there is little shade to get under. Tour guides with groups are served first, so you get the picture. If you live near the historical center, simply walk to the gates.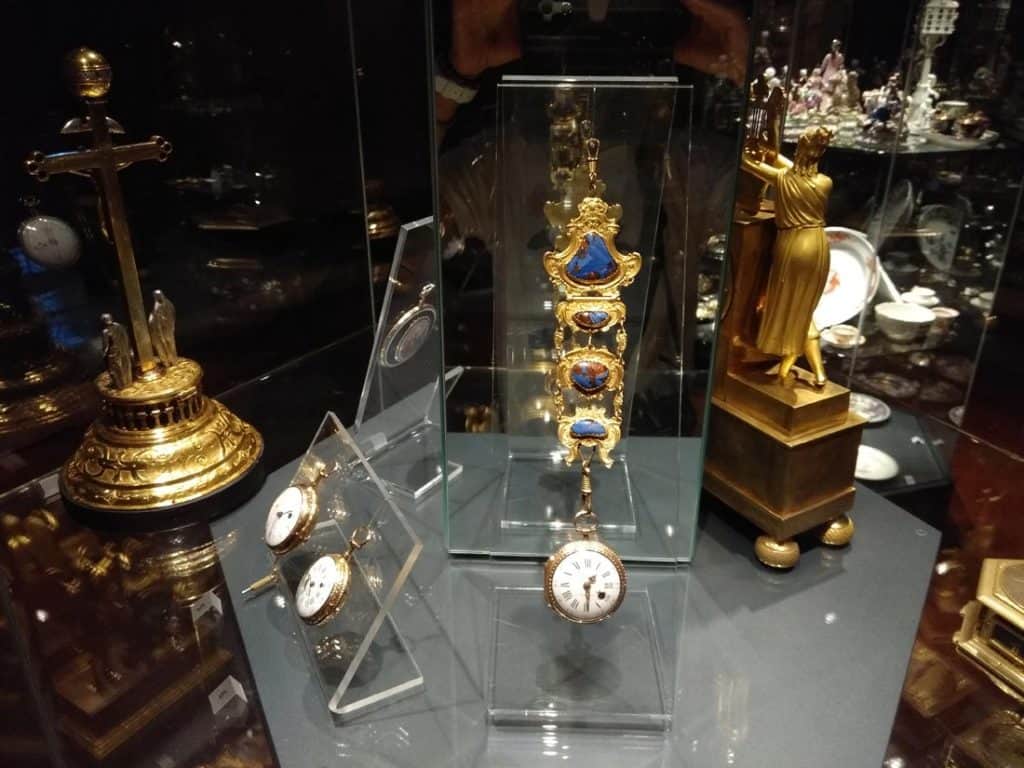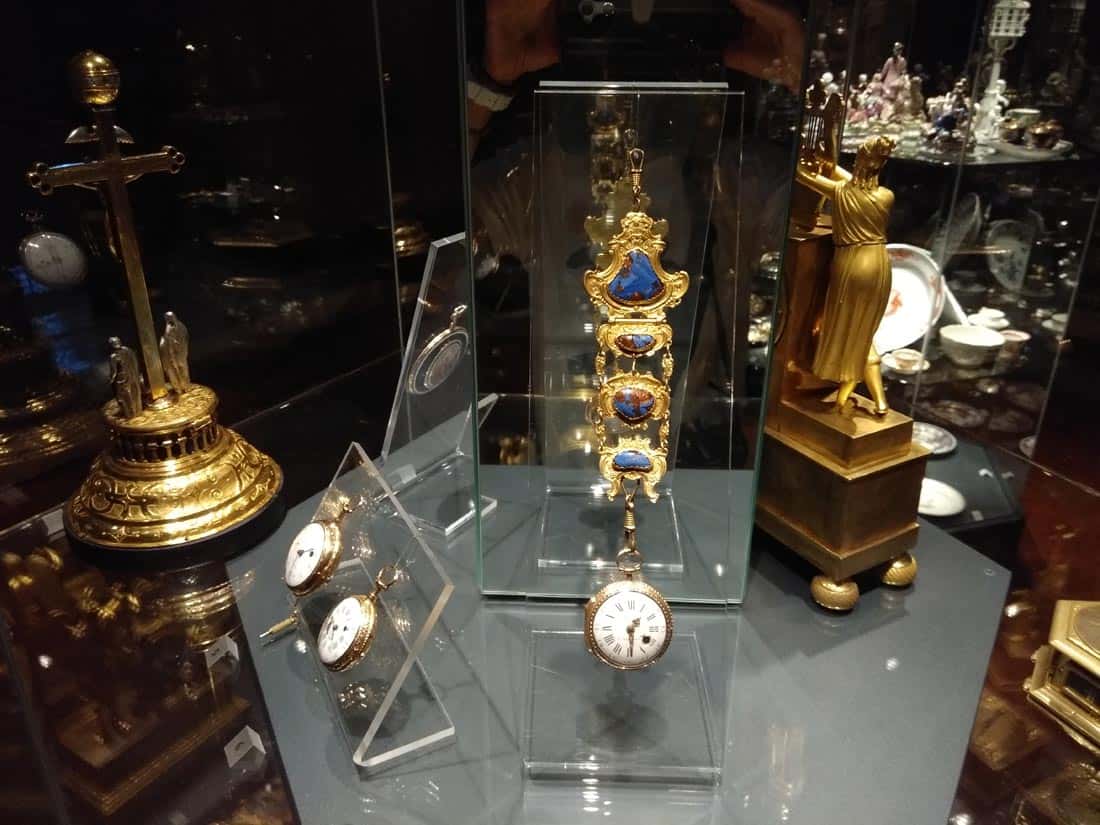 This castle has been build all over as it was demolished with explosives during WWII before the occupation forces left the area. It makes no sense, right? But that was war.
There are some parts of the castle kept as they were with drilled holes where explosives would be placed.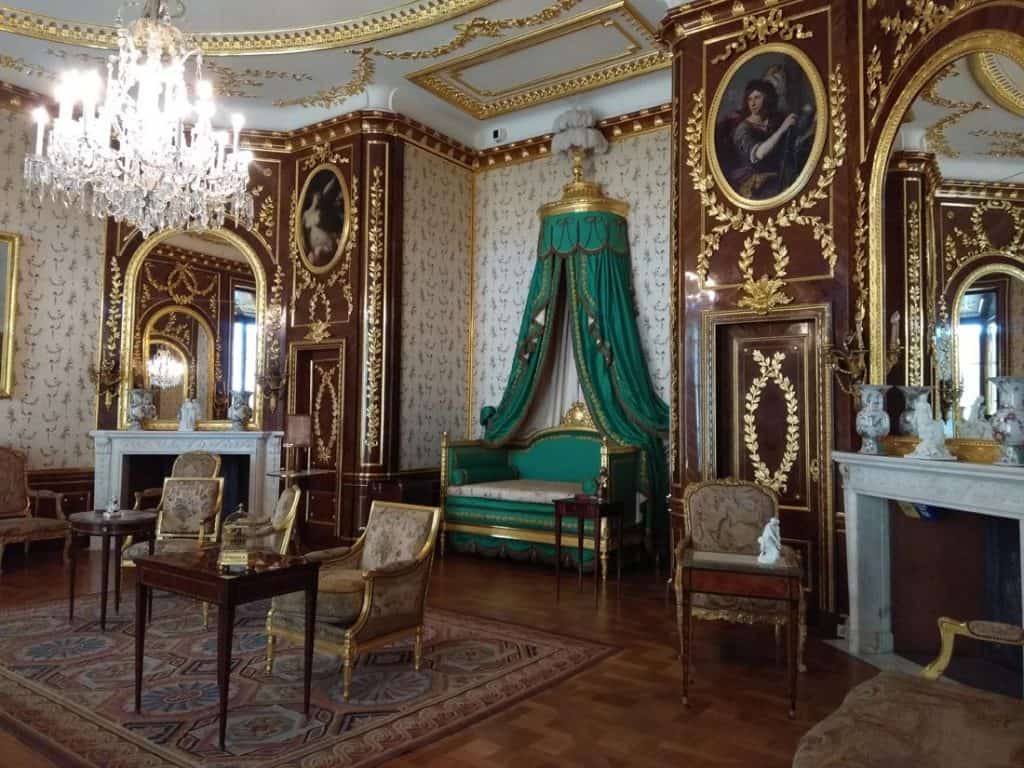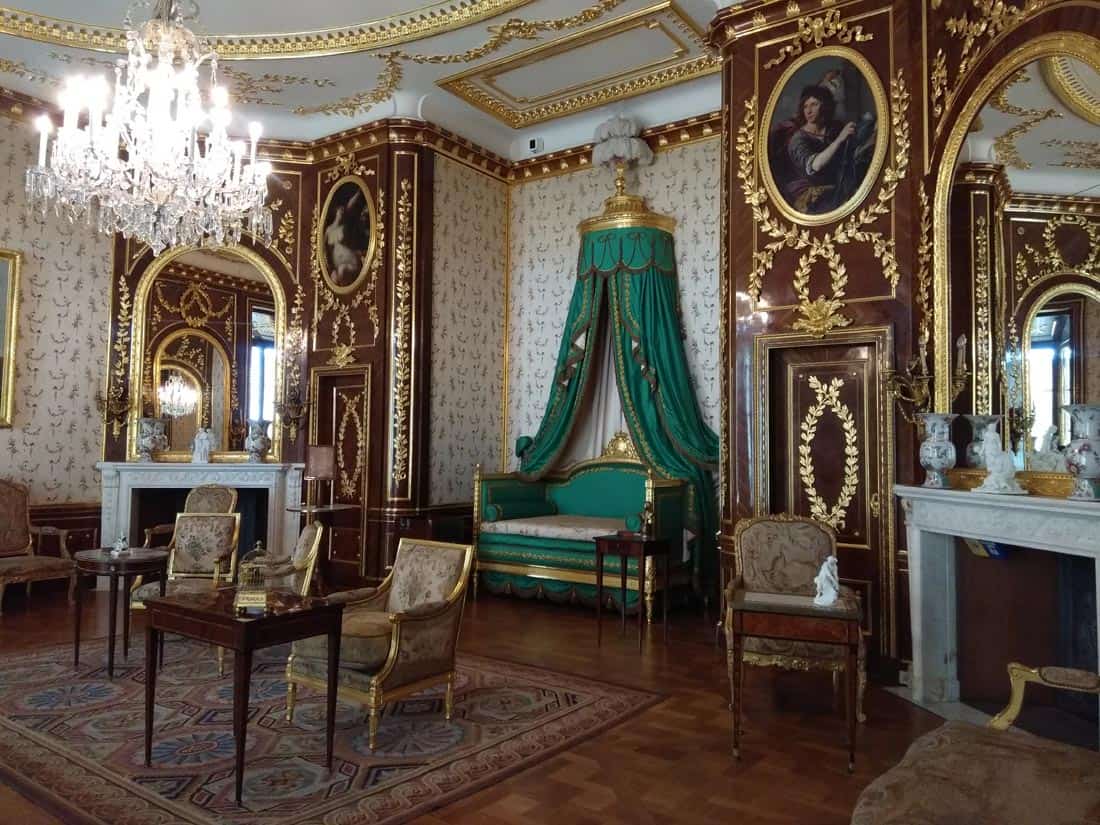 The castle area consists of the main building and the gardens. With gardens expect less than you may imagine. It is a rather small area with grass covering most of the space.
It is the castle interior that is the most interesting.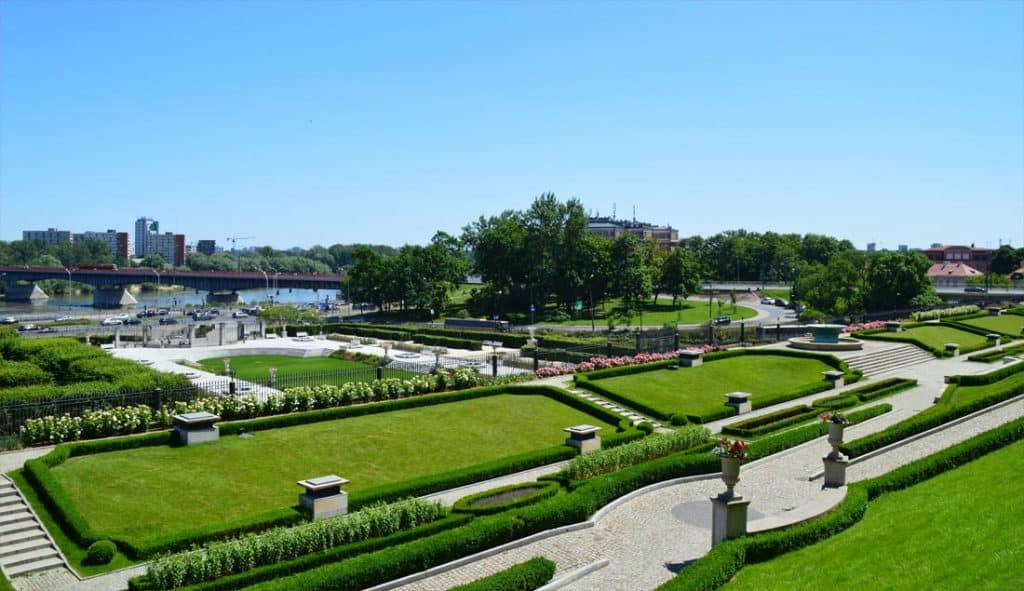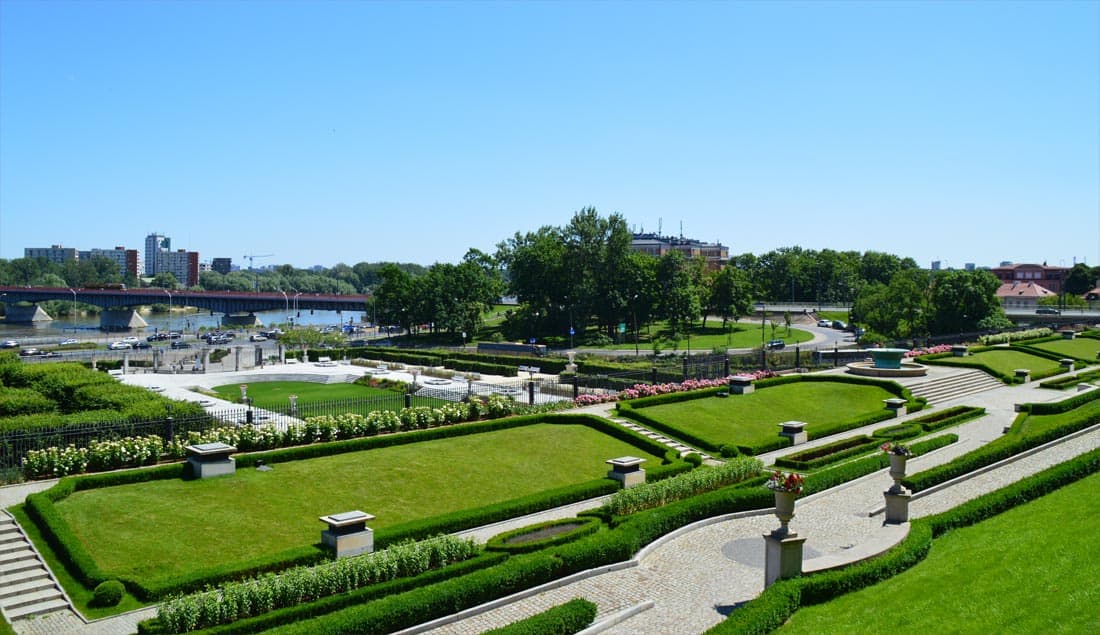 The overall exhibition rooms, different levels, and areas will take lots of time to explore.
Warsaw's Palace of Culture, Stalin's 'gift.'
Polish people refer to this museum with some hesitation. They didn't like that period. The actual title of this building is: "the Palace of Culture and Science in the name of Joseph Stalin."
It was build by nearly 3500 Soviet workers, right after the city was flattened by Nazi bombs.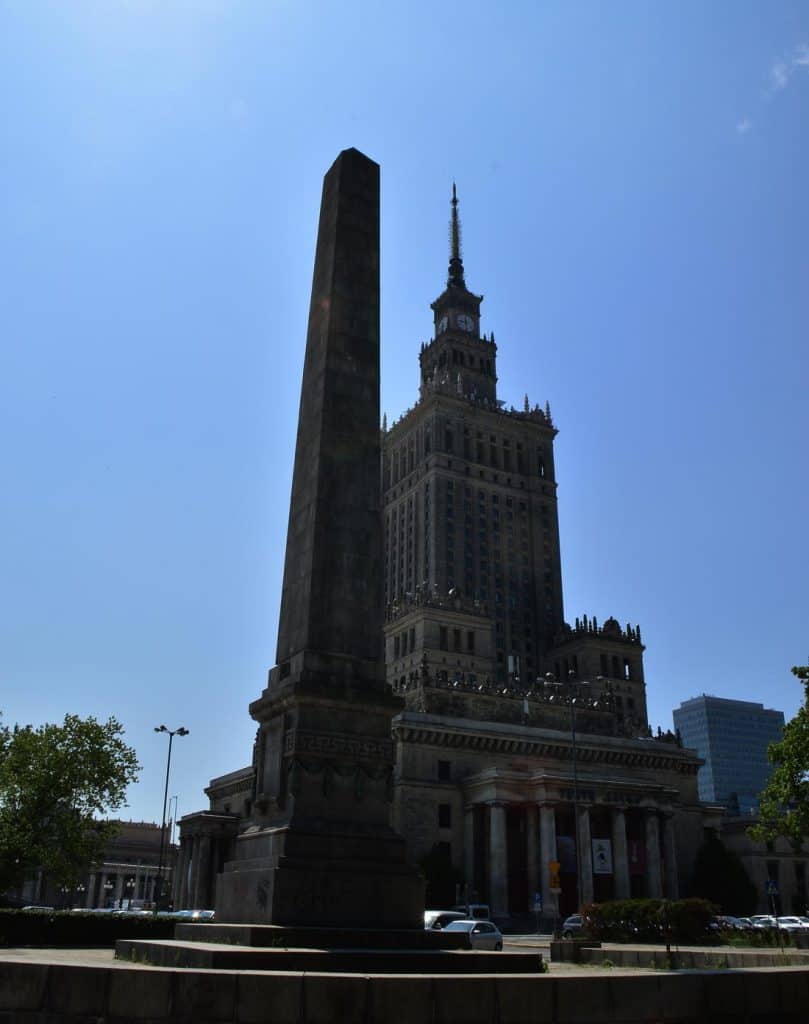 It is a skyscraper, around 230 mt tall and the highest building in Poland. It took approximately ten years to complete. This museum/monument is there to remind all the things Poland tried to reject after the Berlin Wall fell.
Warsaw Uprising Museum
This is dedicated to the Warsaw uprising in 1944. The museum is small and easy to explore, but it creates strong emotions.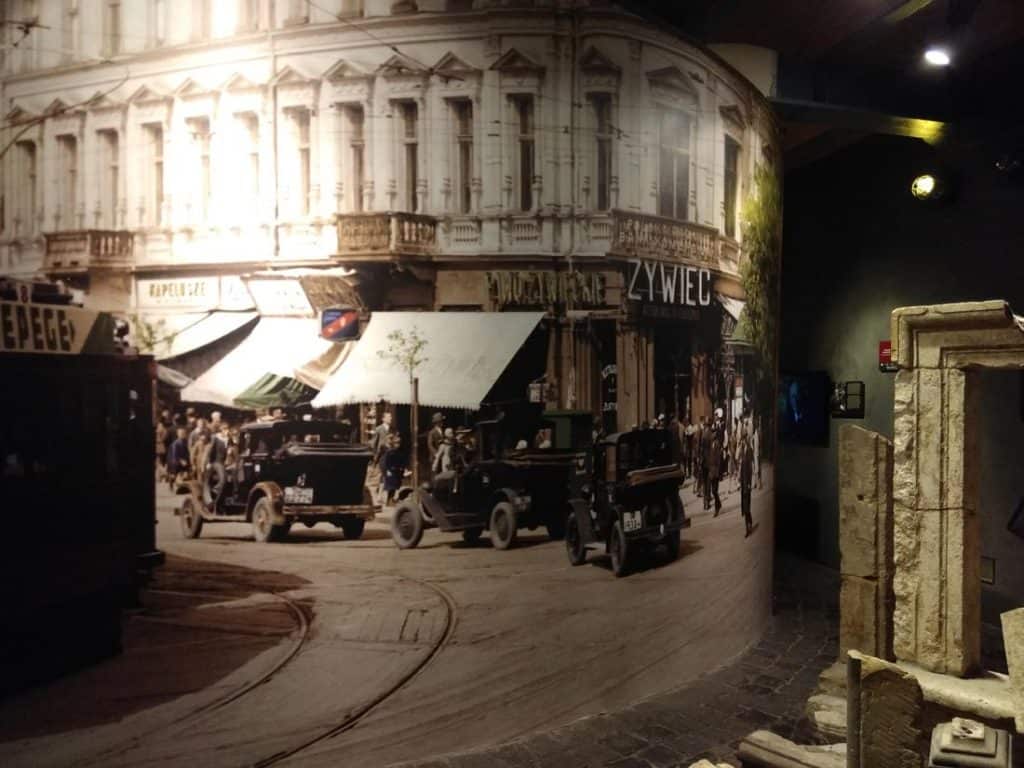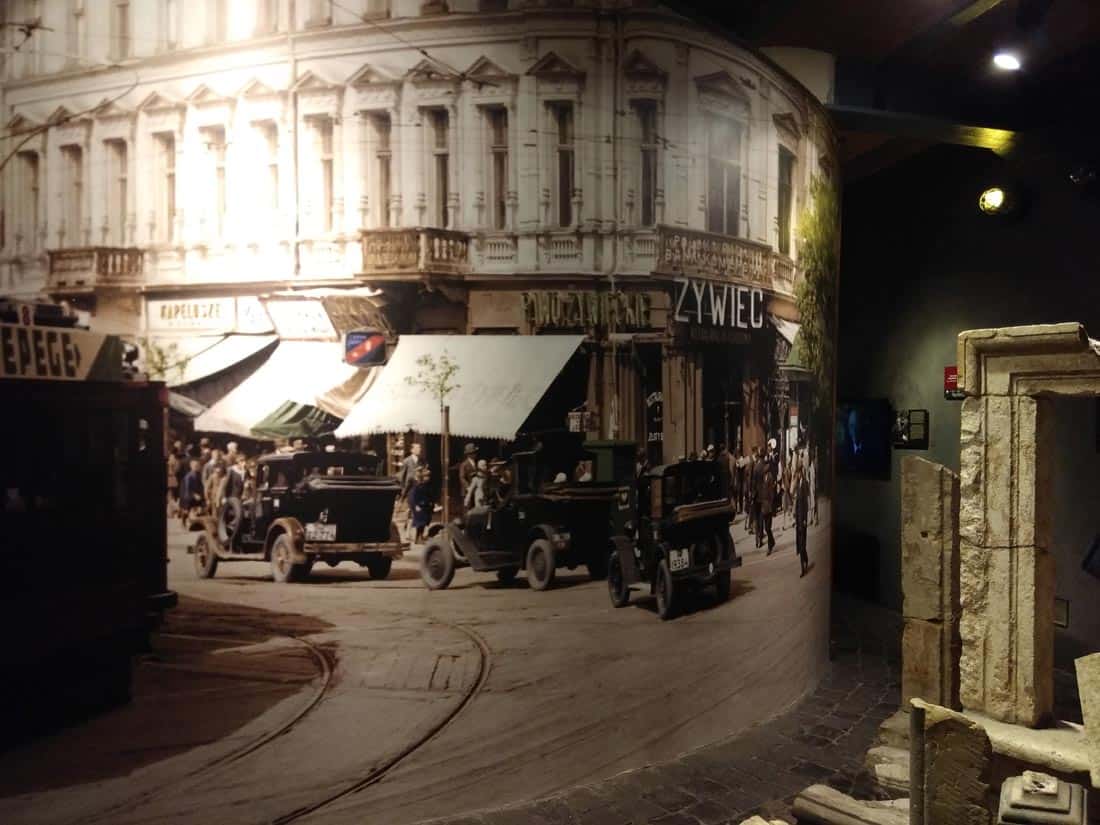 Polish Army Museum
If you visit this, do visit the open space Polish Army museum with artillery, tanks, airplanes and all kinds of war-related vehicles.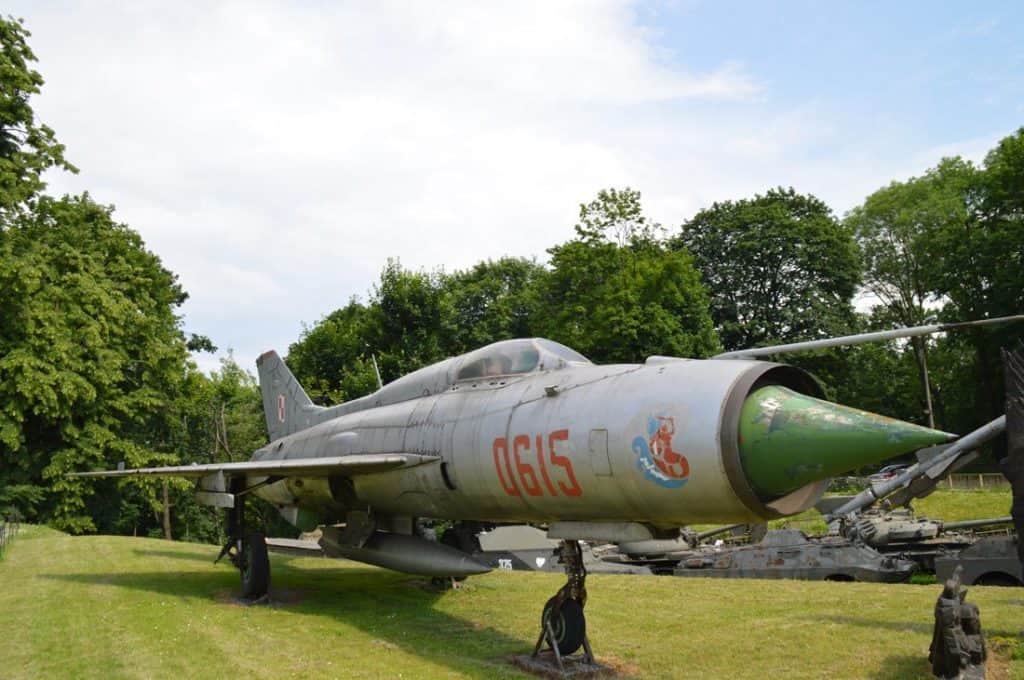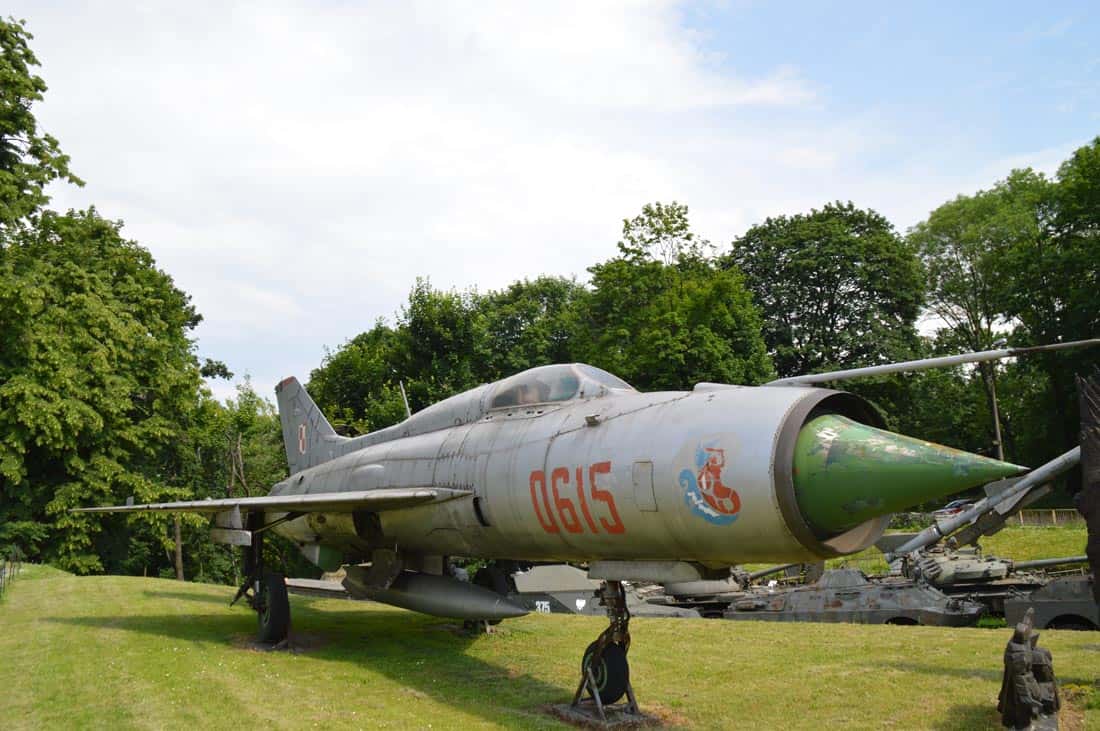 Tomb of the Unknown Soldier
Finally, it is nice to see the Tomb of the Unknown Soldier. It is such in many countries that have engaged in wars during their history. Such monuments are a tribute to the soldiers that fall in the line of duty.
Warsaw hosts many monuments related to war victims, and they are scattered all over the city, both as a homage and a reminder.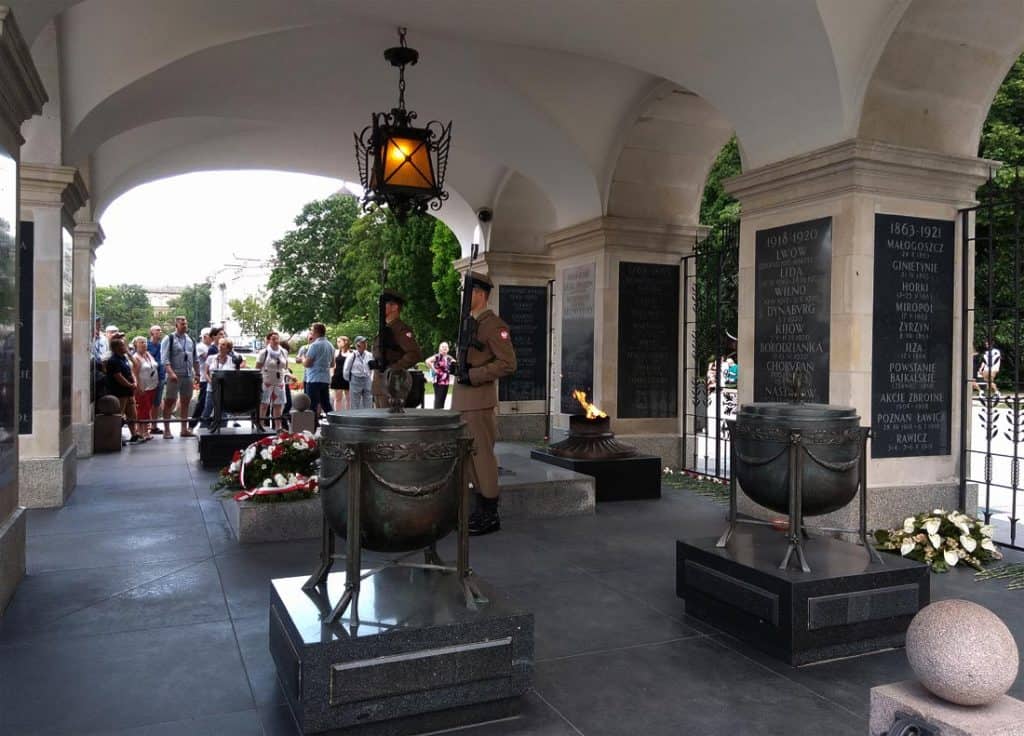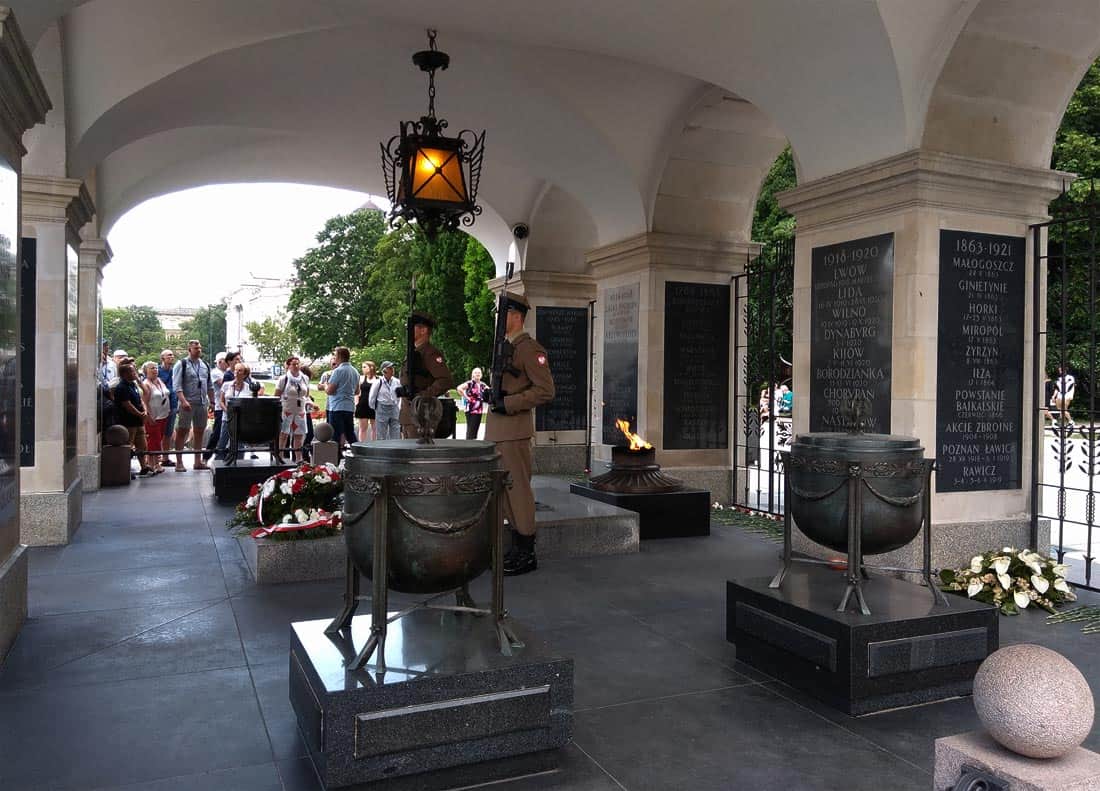 The Polin Museum in Warsaw
That is for many, the most emotional museum in Warsaw. It is related to the history of Jews from the very beginning of recorded history and -of course- includes the WWII period too.
There are areas built as the Polish Ghetto inside the museum! If you want to visit the emotionally charged concentration camps near Warsaw, then do book for Auschwitz & Birkenau from Warsaw.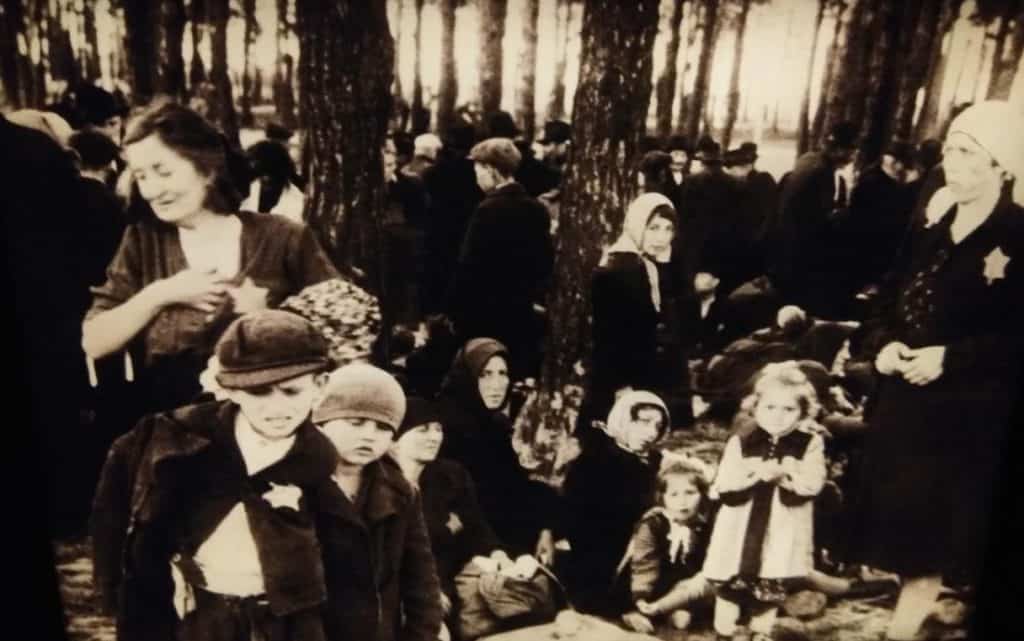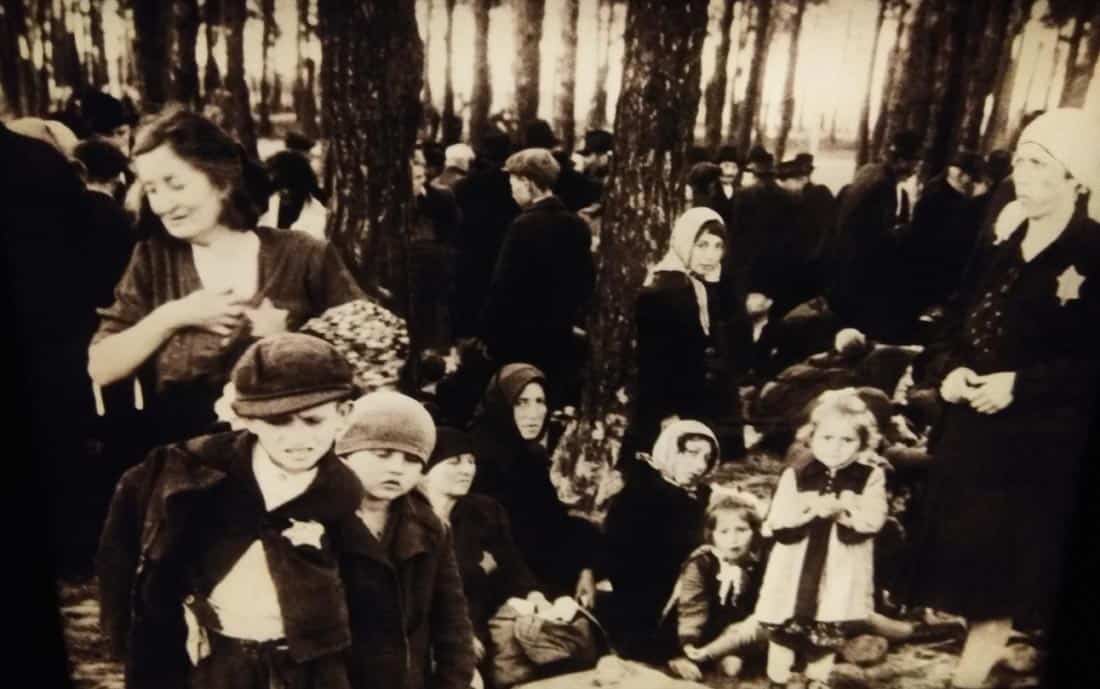 It is a spectacular museum that combines artifacts, interactive storytelling, and live-the-history concepts. We haven't seen such in any other museum in all the countries/cities so far.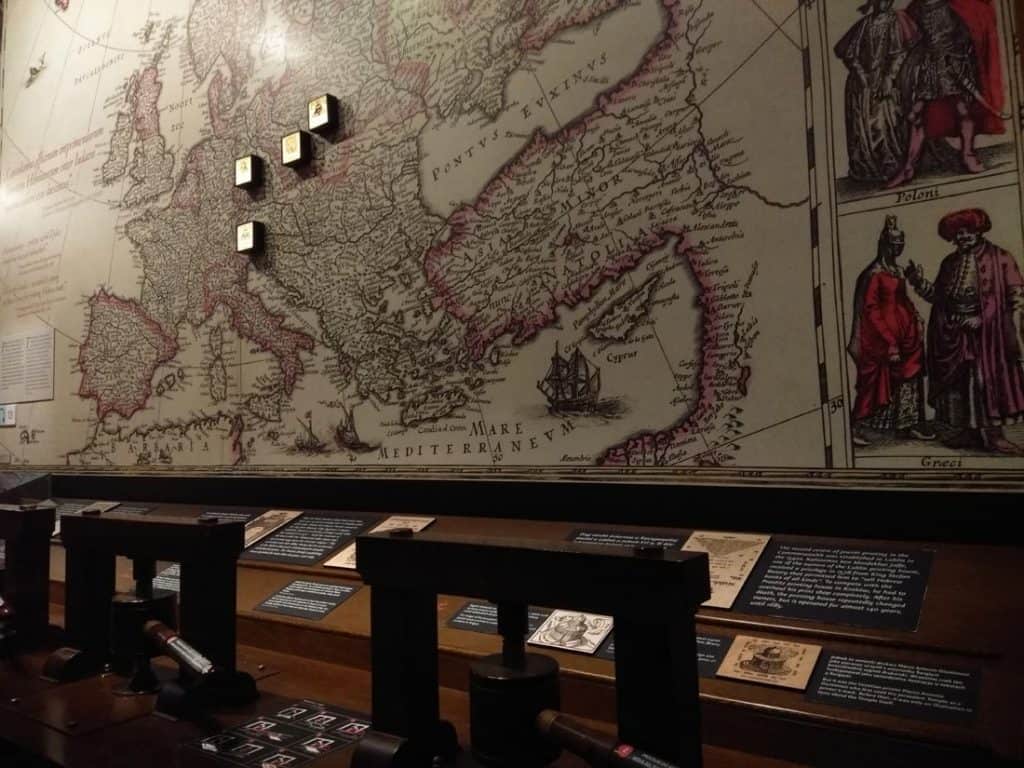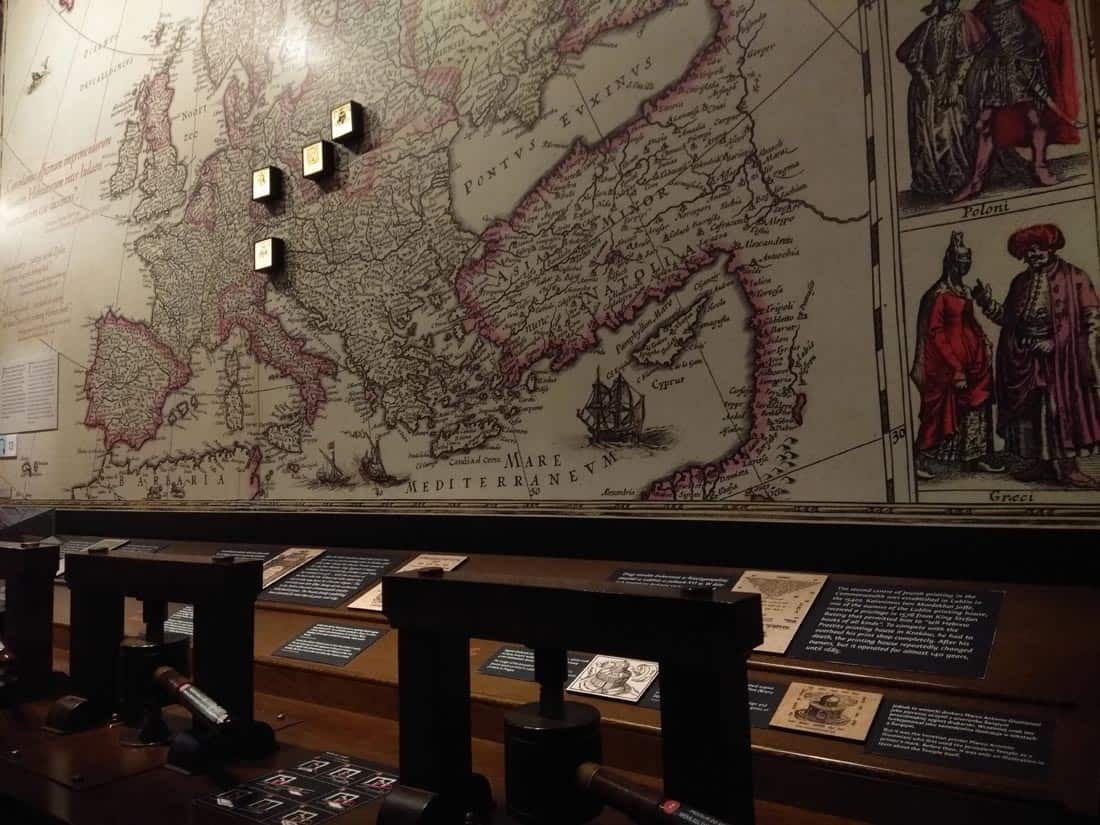 The museum is not meant to support (or not) the toils of Jews but explains all their history.
That very thing is what traveling is about. You get to know other people, cultures, and their whereabouts and thus better understand that almost all people share the same concerns, hopes, passion, and "flaws."
It was an awe-inspiring and robust experience for us.
We spent many hours in this one too, as all rooms are designed in a way to take you "by hand" and leave you with a good knowledge of the Jews from all over the world, Poland included.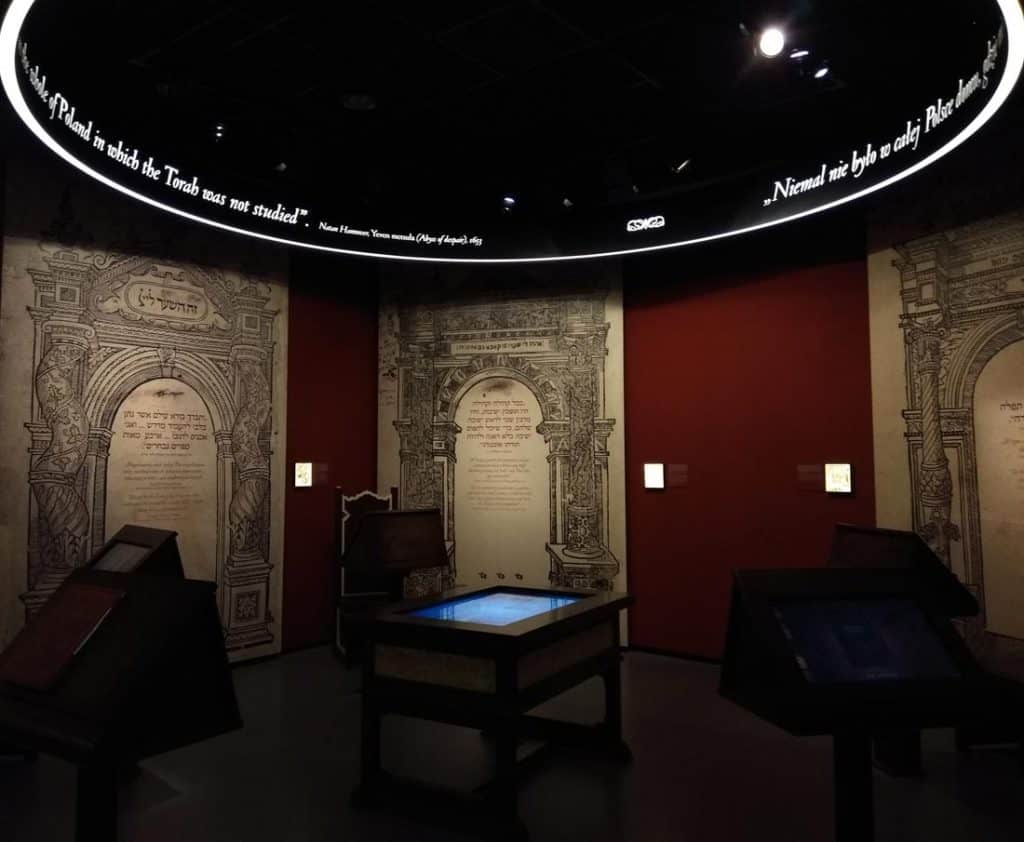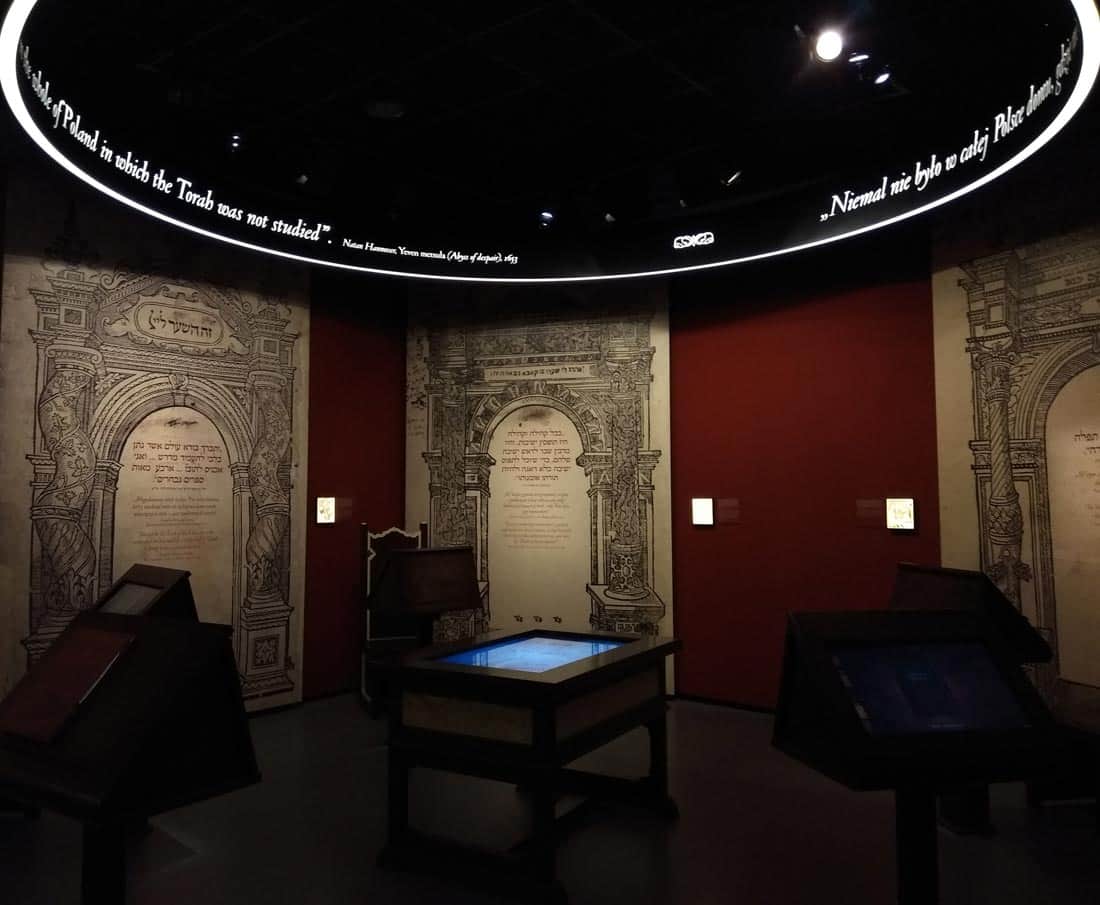 There are many interactive tables and kiosks where you can actually activate maps and elements on the screen and thus understand how their nation deployed the ages.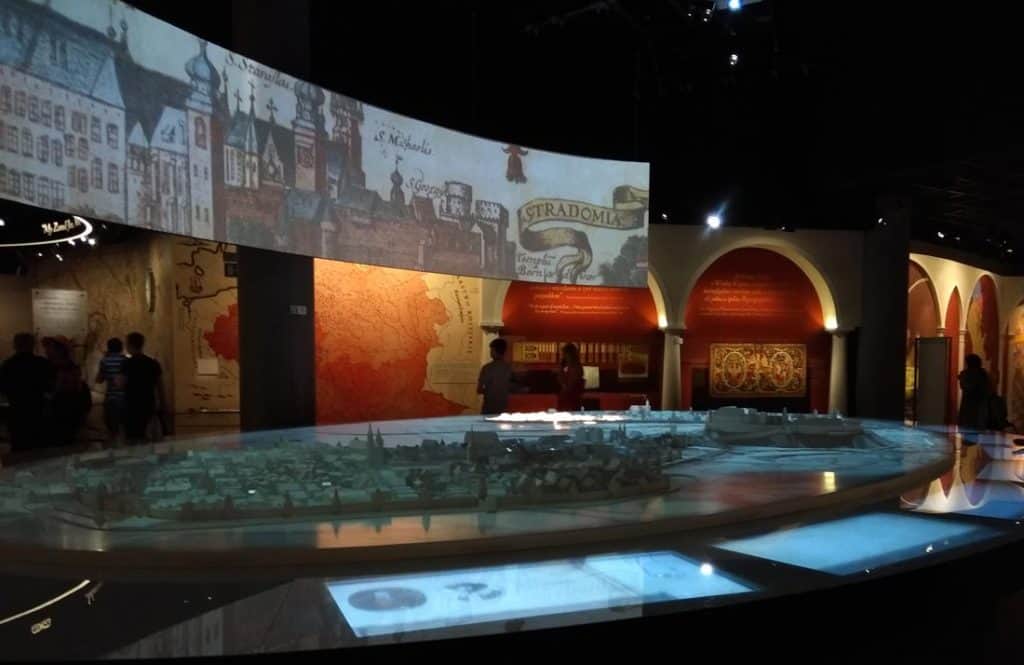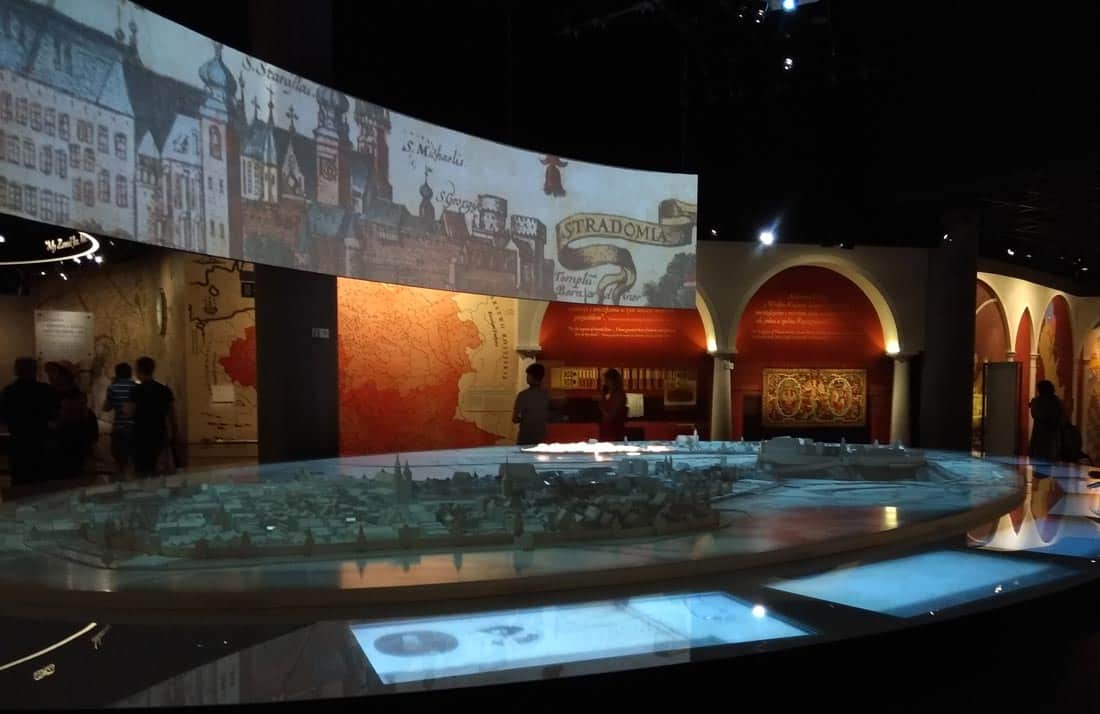 As you approach the museum, you can also see the borderline where the Polish Ghetto was defined by Nazi's. That place is depicted in many movies, but it is strange to experience it in actual life.
Where to Stay in Warsaw
This time we went into luxury style. Thus we stayed at the Sofitel Warsaw Victoria.
If you want to stay in a great environment with an indoor pool, superb breakfast and fantastic rooms, right in the center of Warsaw, then this it.
In case you need a hostel to stay, there are such options too.
Warsaw and Poland, in general, are safe countries to travel. It has a rating of 80.7, ranked 16th out of 113 on the ranking of the safest cities. It is always best to go with travel insurance.
See this for nomads travel insurance and this for backpackers specific travel insurance.
Feelings from Warsaw, Poland
The city is fantastic. We have tons of photos we didn't post here. It is a city of Outstanding Universal Value.
You will need three days to explore Warsaw in the best possible way. Make sure you taste their local beers.
If you plan for Krakow too, then prepare for 2 to 3 days on top of Warsaw. Krakow is at the other end of Poland and has lots (similar) things to see there.
The city (and the country) are a big part of European history, and many claim it will play a significant role soon.
Have fun and let us know your experiences from Poland!