Are you planning or holiday in Europe? Spending 2 days in London, United Kingdom is a prevalent getaway concept even for Europeans.
Alternatively, are you already in Europe and wondering where to go next? Scratch, not your head; otherwise, you might go bald!
Go to London. This city stands tall among the world's financial centers and business hubs. It is also rich in history and contains numerous places of interest. A visit to the city is hence highly recommended.
Well, yes, London is a bit far if you come from the USA (or even further), but you can combine a weekend with our three days in London itinerary. Are you going with your kids?
Then do read this post for things to do in London with kids. Reading all these posts will make you plan for a week (at least) in London. But let's say you have only a weekend. What do you do?
For us, London is a destination we preferred for many reasons. One of our road trips through Europe started from there while going through France, Italy, ending up in Greece.
On your trips, make sure you book for travel insurance. Check World Nomads and Safety Wing for options.
How to Spend 2 Days in London?
The city is easily accessible via sea, railway, and air. Due to the island nature of the entire United Kingdom, the city may not be easily accessible via road. To make the most of your trip, you have to plan appropriately for a visit.
We have decided to come in and rescue you out. To do so, we have split your typical visit to two days. Just like every other European city, London is also quite expensive. You have to set aside some decent amounts to make a pleasant visit.
2 Days in London: Day 1
As always, we often recommend that you restrict your first day to the central business district. This is to give you a head start and also aid you in getting familiar with the environment of the city as a whole.
Listed and explained below are some of the places which are more likely to make your first day of visit worthwhile and highly memorable.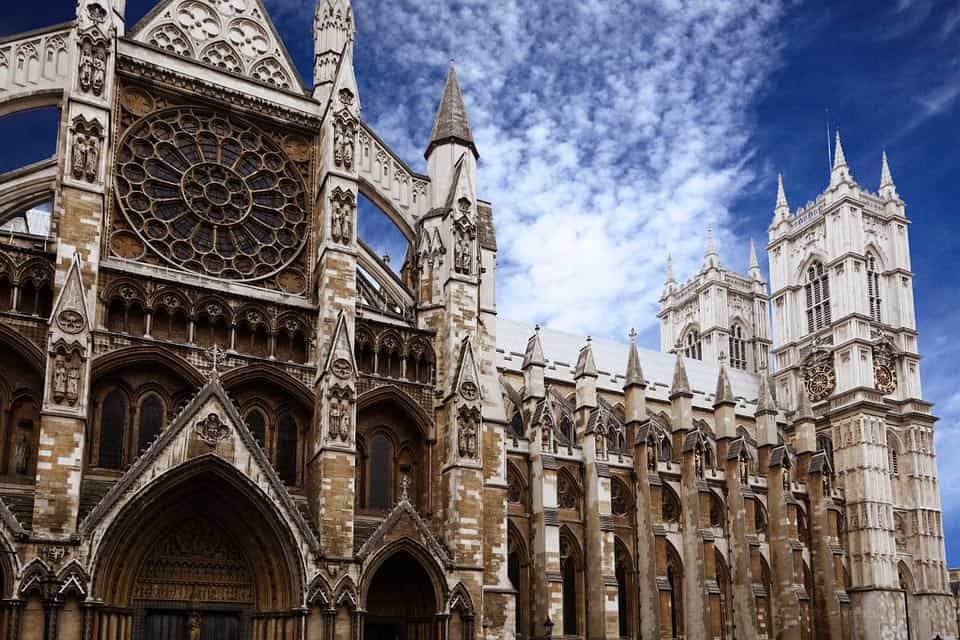 Big Ben at the north end of the Palace of Westminster
Perhaps no other structure in London is as recognizable as this Big Ben. It is a clock tower at the parliament buildings in London, England. The Tower comes in the form of the 16-story Gothic clock and is truly iconic.
Apart from showcasing time by being the most accurate time clock, it is also a beautiful background for matters photography. This is a place you want to take photos and memorialize for later reference.
Get your tickets ahead from here.
Buckingham Palace in Westminster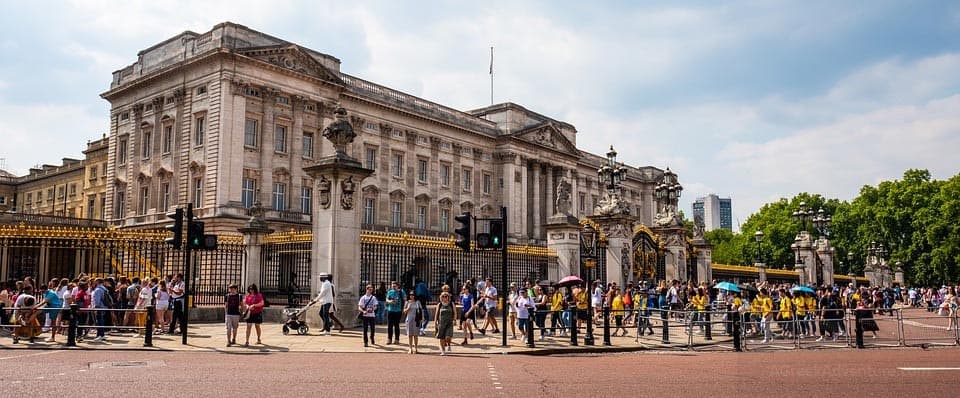 Being the home to the reigning monarch, the Buckingham Palace is a must-visit. In case you are a non-EU citizen, your access to the facility may be limited or severely restricted. If you qualify, a lot of resources await you.
In the building, you can tour and see the palace's opulent private as well as staterooms. Alternatively, you may watch the changing of the guard ceremony. This takes place roughly every two hours throughout the entire daytime.
Get your Palace tickets early.
Coca-Cola London Eye at the South Bank of the River Thames
If you want to swing while at the same time gaze at the breathtaking scenery of London skyline, you have to visit the Coca-Cola London Eye. This cantilevered observation wheel gives you lovely and uninterrupted views.
You should take some precautions, though, if you happen to fear heights or motions. That is because the movements of the wheels will mostly scare you. Plan your visit early enough due to a high number of expected visitors.
Book your seat in the London Eye.
Tower of London on the North Bank of the River Thames
Just like the London Eye, the Tower of London is also another iconic structure. It, however, is not an observation deck but a medieval castle which houses the Crown Jewels. The facility has witnessed some bloody events.
Your visit will hence give you some peek on the past of the city. The adjacent river Thames winds down past the building structure and is suitable for photography.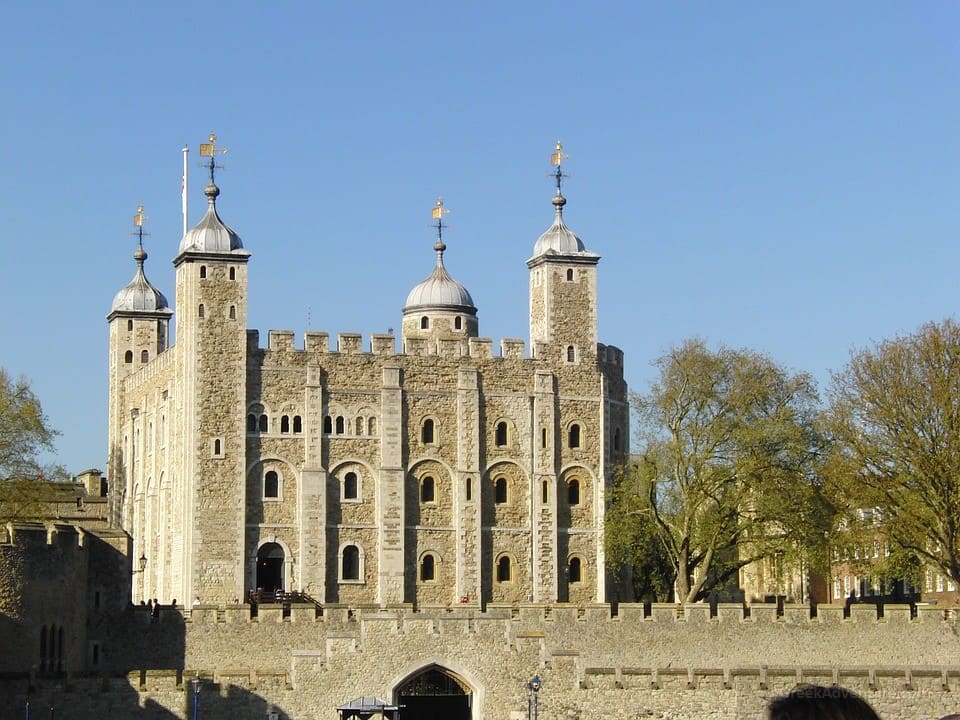 Tower Bridge on River Thames
Though initially constructed to facilitate the smooth transfer of people and goods across the Thames River, it now stands as a silent reminder of the UK's golden Victorian age. While walking atop the river, you will peek at the panoramic views around the area.
As you stand on this bridge, you will be able to see ships cruise underneath it and the spectacular London skyline not so far from there.
The British Museum in Bloomsbury area
The British Museum is a historian's treasure trove. It is a vast collection of global antiquities of the world's leading past empires. These range from the Egyptian mummies to the ancient Greek sculptures. A visit to this facility is as good as too many countries at a time.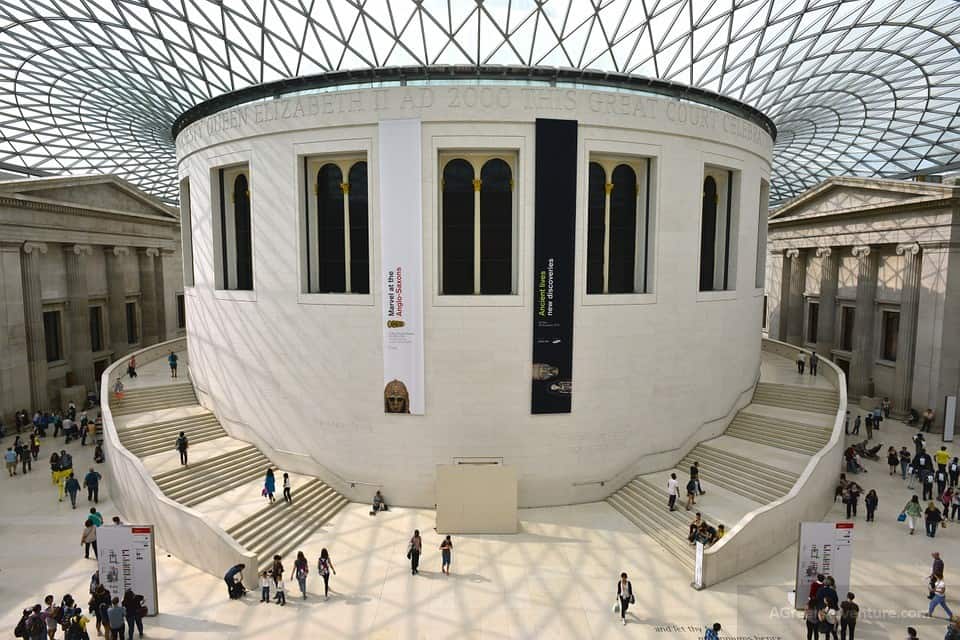 On the whole, the facility hosts around 8 million works of some of the largest and most comprehensive artifacts in the world. These were mainly sourced during the Victorian age.
Book your tickets and plan your visit!
Hyde Park at Kensington Palace
In your hustle and bustle, you want to take some time off and breathe a little a bit. Hyde Park, which is acres of greenery in Central London, is a place you want to consider being in. It is vast and spacious enough for your utmost relaxation.
While at the facility, you will view the Diana Memorial Fountain, boat, and swim in the Serpentine Lake. The atmosphere is generally calm and lively, owing to many charming people in attendance.
Westminster Abbey
At the passage of one monarch or the abdication of a king from the throne, the new leader is usually installed here at the Westminster Abbey. The site is both a Gothic church and a location for the coronation of new monarchs.
Even though coronations do happen once in a lifetime, a visit to the facility is still worthwhile. Moreover, the facility holds some church services day in and day out for anyone to attend.
Yes, you need to book for the Abbey!
St. Paul's Cathedral on Ludgate Hill
This iconic structure is yet another of the many treasures that the United Kingdom has to offer to any would-be visitor. It is both a garden and churchyard and serves as the global headquarters of the Anglican Church.
Other than experiencing where the Church of England traces its roots from, it is also located at the highest point of the City of London. A visit to the venue hence gives you a chance to capture some beautiful photos of the city below.
Take the Fast-Track ticket for the Cathedral.
Palace of Westminster
Your first day of the visit to the city should culminate with a visit to the seat of the political power of England. Westminster is not just a palace. It is also an iconic structure that has some inherent photography values.
The best place to visit here is on the weekends as you will receive some guided tours of the facility. You are also allowed to take some photos from time to time. If you hail from outside Europe, you visit the facility may be restricted.
Book a combo for the palace and Thames.
2 Days in London: Day 2
Your second day from your 2 days in London itinerary is on the run, and you are on fire!
Having exhausted the attractions in the Central Business District, you now want to move on to the periphery of the city. These are facilities and other places of interest which are detached from the heart of London. You have to incur some expenses to access them.
The most flexible mode of transportation in London are the taxis. They are costly, though, as they charge per meter. Not every portion of the city is bike-friendly though this means that to some extent, your options are limited.
Trafalgar Square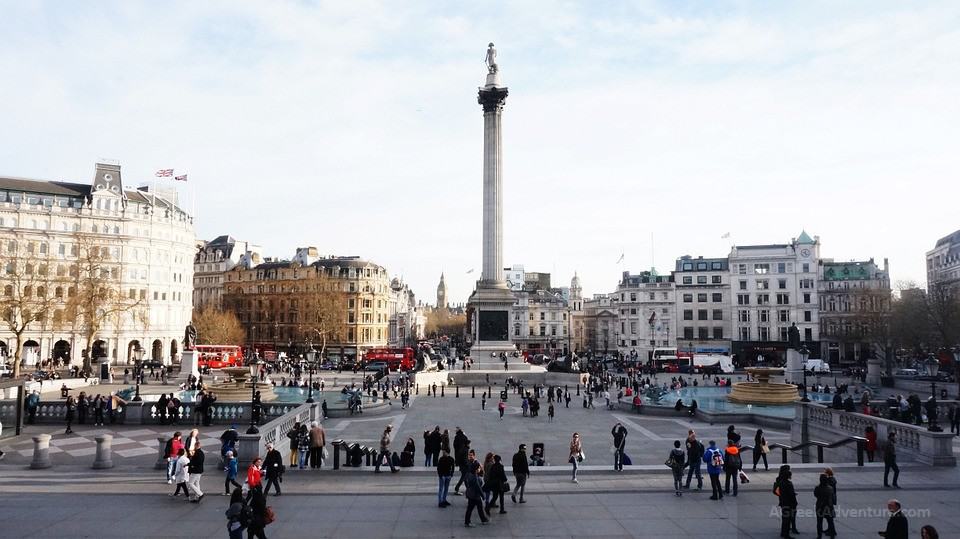 Erected to commemorate the decisive defeat of the French emperor in the Napoleonic wars, this is a square you must visit if you cherish history. It comprises Nelson's Column, fountains, and some lion statues. Its fountains are LED-lit for clear visibility in the dark.
You won't have to pay to access the facility as the area is open for easy access to all. This is a place to take photos and socialize with other like-minded persons.
River Thames
The River Thames is itself an attraction of its kind. That is because it is wide, navigable, and snakes its way right through the heart of London. You will have to pay for a boat ride up and down the stream. As an adult, be sure to part with £13.50.
You will find this quite expensive, especially if you hail from a developing nation. Take heart, though, because you obtain in return is unlike any other.
Covent Garden
You must spend some of your money to afford several merchandises. We recommend that you stopover at the Covent Garden shopping hub. It also contains a Royal Opera House, which hosts several concerts now and then.
While at the facility, you will come across numerous fashion stores, entertainment spots, and crafts. Things do cost a lot here in London due to the strength of the British Pound. Prepare yourself for the shock.
Natural History Museum in South Kensington
The British people are lovers of flora and fauna. That is why they have dedicated several museums to the preservation and showcase of these facilities. This Natural History Museum is one such and is devoted to natural phenomena and hands-on activities.
The facility is a diverse collection of specimens from several segments of natural history. Pop in here with your camera, notebook, and pen. You will get to enjoy the experiences of lifetimes.
You can experience it with a guided tour.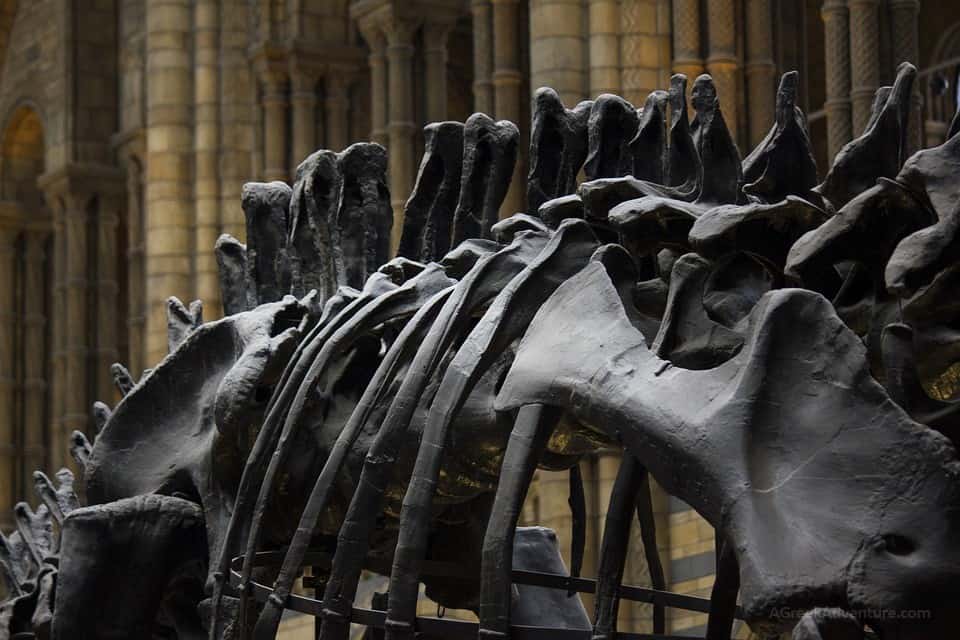 The National Gallery in Trafalgar Square, Westminster
Showcasing and displaying significant art the 13th to 19th centuries, this gallery is yet a 'must visit' museum facility. It is also located at the Trafalgar Square, and its masterworks dig into the development of Western European painting.
Founded in 1824 and with over 2,300 paintings that originate from the mid-13th century to the 1900s, this is a place you cannot overlook if you genuinely cherish history. That the entrance is free is one more reason you want to spend a part of your time in London at the facility.
Book your tickets cleverly ahead.
The Shard in Southwark
Just like the Coca Cola London Eye, this one also lets you gaze at the London skyline. It is a 306m high glass and steel tower. In all, it has 87 floors. At the zenith of the facility are some jagged peak, which is adorned with numerous restaurants, offices, hotels, and a viewing platform.
If you fear heights, we advise that you do not visit this facility or alert one of the many tour guides around the area to guide you through. Yet again, arm yourself with a camera to capture those memorable moments.
Piccadilly Circus in West End
Even in your busy schedule, you want to spare a bit of your time to enjoy some plays and performances. The Piccadilly Circus is the place to be. This is a bustling Theatreland traffic junction. The facility organizes and hosts several clowns, acrobats, and music shows.
It contains a giant neon sign which is legible for any would-be visitor. Entry to the facility is free-of-charge. You have no reason not to spend a bit of your time here.
Tate Modern in Bankside
Tate Modern is an art gallery in London, England. The gallery stores and showcases contemporary art.
It also contains a cafe which accords you breathtaking river views of the Thames. This is not a place to hurry to. Just take your time and eat while skimming the artifacts.
Most people who frequent here are students who come from all over Europe and have an interest in matters art. You will hence get to mingle and share your experiences with them.
Visit this and another 80 attractions with the London Travel Card.
Madame Tussaud's in Marylebone
Madame Tussaud's is a museum, though not your ordinary kind. That is because it showcases portraits and statues of famous persons in the shape and form of wax construction. You get to obtain and behold the exact manner in which your celebrity might have been.
Also, it has some themed galleries which showcase many other collections for your perusal. Arm yourself with a camera to take and save some images while at the facility. You will indeed live to cherish your time here.
Oxford Street
As a final destination, you might want to spare some time to Oxford Street. It is mainly intended for shoppers of fashion products. The street is not so far from downtime London and is therefore easily accessible on foot.
If you want to buy good outdoors and sports gear and clothing, then this is the place too.
Being busy, it is frequented by many people from all walks of life. Take some care not to get lost. A GPS-enabled device will help you trace your route backward just in case you might lose track of your state.
Ready for2 Days in London, UK?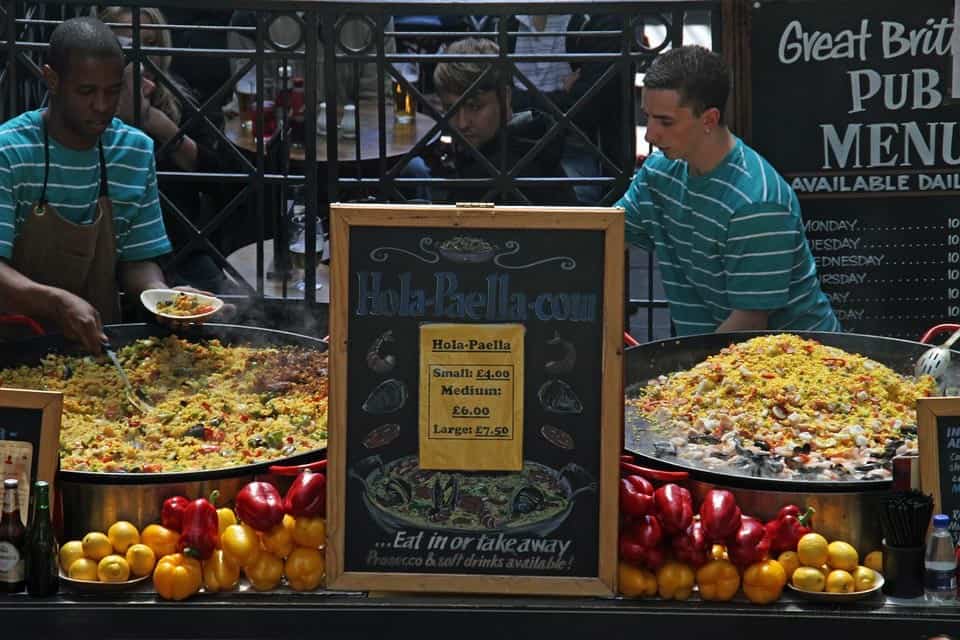 Hopefully, you have received the insight you need to make and plan a successful holiday for 2 days in London. What is now left is for you to implement the advice we have given.
As you may have noted, London is a significant destination indeed for any would-be visitor.
You cannot even think of skipping it in your itinerary. That is why we strongly recommend that you plan to visit it at least once in a lifetime.
When are you planning a visit? Who are you bringing along with you? We look forward to hosting you soonest possible!
You may also like: