Forget shopping! There are tons of things to do in London with kids, and you should take them to London.
If you plan a family trip to London with your kids, you might be worried about keeping them entertained.
It would be a shame to spend all the money on a trip abroad and then miss some of the tremendous kid-friendly activities London has to offer.
This guide ensures your trip hits all the highlights so that you and your family have no regrets when it is time to fly home.
Family-Friendly Activities in London with Kids
When planning your trip and the things to do in London with kids, here are some sights and activities you will not want to skip.
Before all things, choose where to stay. Check prices for Booking.com, Hotels Combined. If you are more inclined to organize tours, then use this link.
By all means, consider the London Pass. It gives you access to more than 80 exciting places. An alternative is the London Explorer Pass.
The Making of Harry Potter – Warner Bros Studio Tour London
If your children are fans of the Harry Potter book or movie series, this is a fantastic opportunity to visit the studios where most movies were filmed.
You can tour the actual sets used and see many of the props.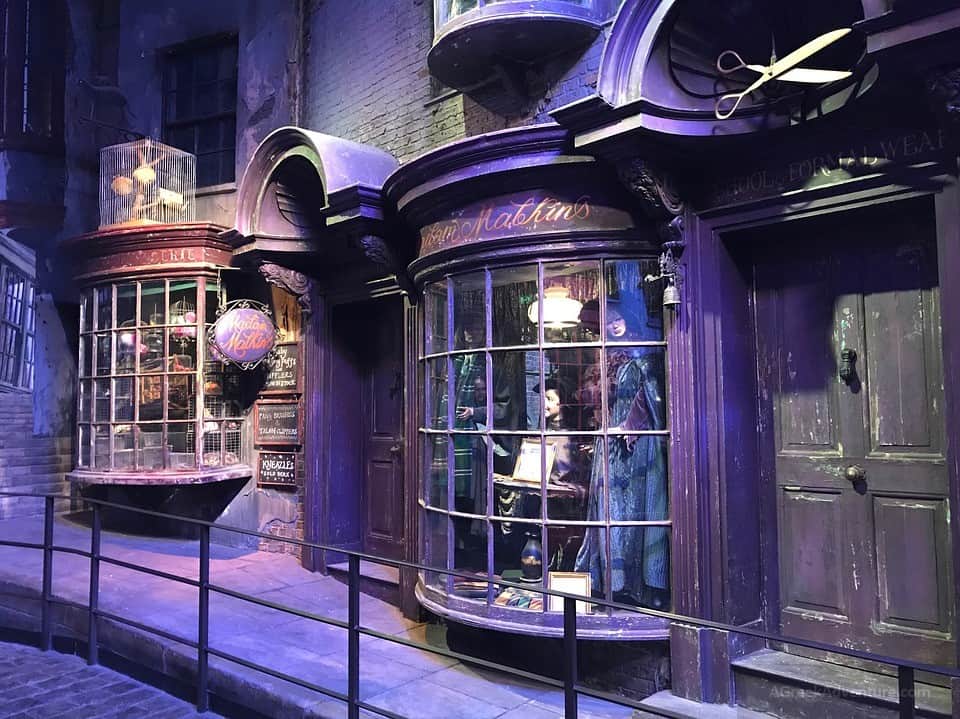 Diagonal Alley is one of the iconic areas your children can experience. The studios are located in Leavesden, roughly 20 miles north of London.
There is a bus that leaves downtown London and takes you directly there. Ticket prices include entrance to the studios as well as round-trip transportation.
This activity offers so much that you may want to dedicate an entire day.
London Eye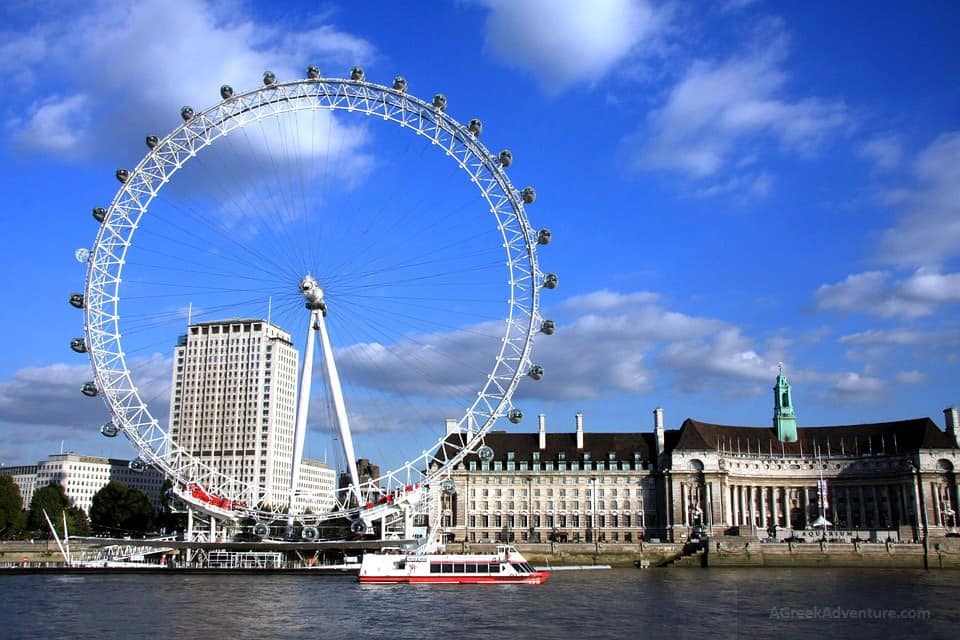 This giant Ferris wheel takes 30 minutes to go around.
While on it, you and your family will be treated to breathtaking views of London.
Passengers are in giant air-conditioned pods and move at a slow enough speed that everyone can enjoy. Tickets can be purchased in advance at a discount.
London Zoo
Fun for children of all ages, this zoo features animals ranging from lions to lemurs. More minor children will love the monkeys and penguins, while the older kids might get a kick out of the spider exhibit.
The zoo is open year-round, and tickets can be purchased in advance for a 10% discount.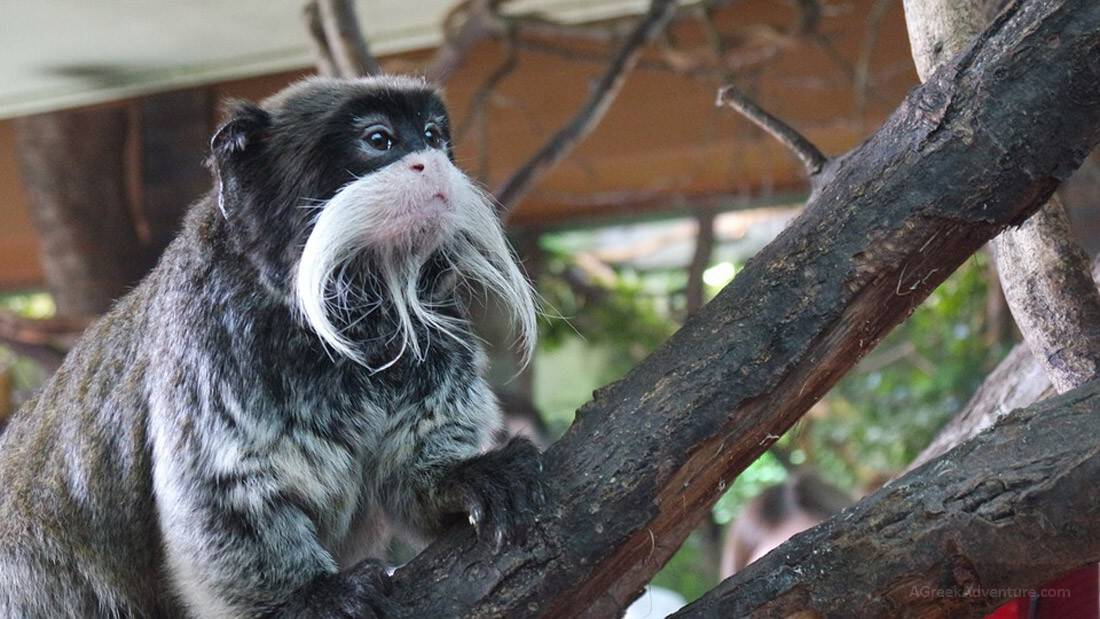 Madame Tussauds
Particularly exciting for older children, this branch of the famous wax museum has 15 areas where you can take pictures with your favorite famous people. You and your family will find figures of famous athletes, singers, and royal family members. The whole tour takes an estimated two and a half hours.
This museum has been in business for over 200 years, making it a historical site. Tickets are pricey but can be bought cheaper online.
You can also get a discount when buying tickets to attractions like the London Eye.
Tower of London
One of the most famous places in London (a UNESCO WHS), this attraction can be kid-friendly if done right. This once medieval castle was converted into a prison and had a reasonably gruesome history.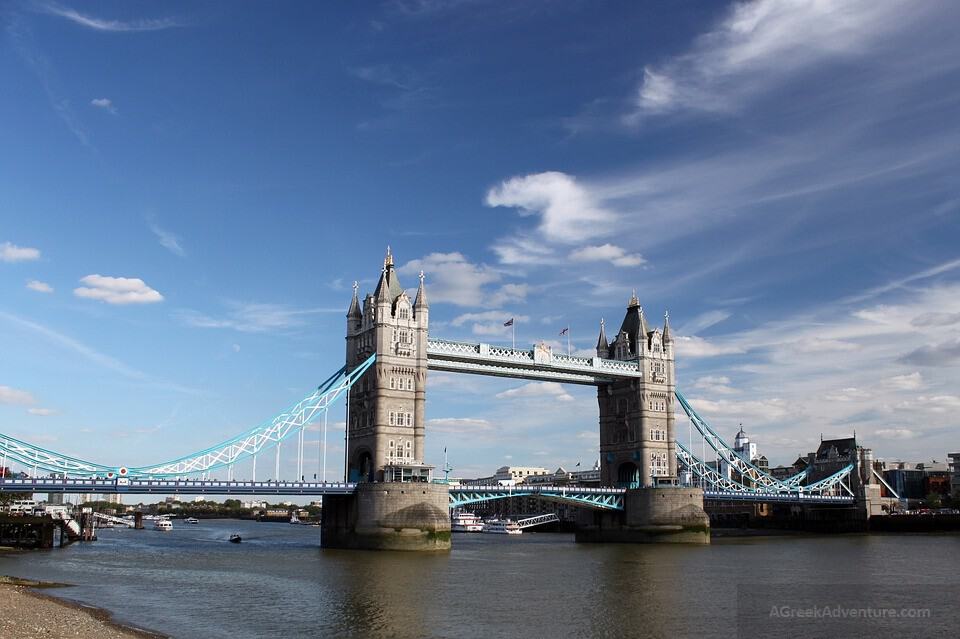 The White Tower, however, is family-friendly and has many interactive exhibits.
This is also the site where you can visit the Crown Jewels. Your family can take a tour to learn all sorts of interesting tidbits.
London Sea Life Aquarium
This fantastic place has 17 different zones and can teach you and your children about sea life from the Atlantic and Pacific Oceans. It has an ocean tunnel you can walk through while sharks and other creatures swim overhead.
Be sure to time your visit for the feedings of the stingrays or rainforest fish tanks. There are even penguins! It is essential to book online because it can save you 30%!
This is another ticket that you can bundle with the London Eye or Madame Tussauds for a better price.
HMS Belfast
This retired WWII ship has been converted into a museum. Your children can go almost anywhere, visiting the living quarters, Operations Rooms, and seeing the naval guns.


There are nine decks to explore, which can easily take two hours or more. This experience will teach your kids about ordinary life and battles at sea.
Boat Tour of the Thames River
One of the best ways to see all of London is by boat.
A standard ticket for this tour is one-way, so plan other transportation for your return or buy an all-day pass and see what you missed the first time on your way back.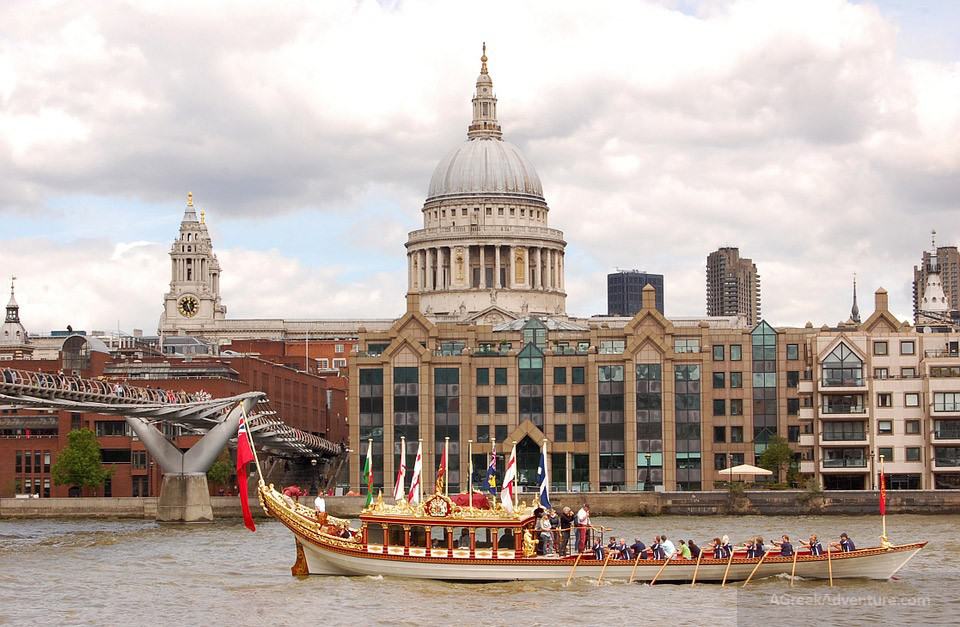 The boats have enclosed seating, so this is a great thing to do on a rainy day. For younger children, slow-moving tours will highlight things like the Tower of London, Tower Bridge, and the London Eye.
If this isn't exciting enough for bigger kids, there are also speedboat tours of the Thames River.
London Transport Museum
Bring your children here to teach them all about cars, buses, trains, and subways. You and your kids can also learn about London's public transportation history.
This museum will surely capture your family's attention by featuring many interactive exhibits with video screens, maps, posters, and models.
There is an area designed for children under five, the tiny ones. As a bonus, children 16 and under get in free! With its excellent gift shop, this is a great place to pick up a few souvenirs.
Shrek's Adventure! London
This unique experience is a walkthrough for you and your family to enjoy with some of Dreamwork's most famous faces.
On top of meeting the most popular characters from Shrek, your kids will enjoy seeing some familiar faces from Kung-Fu Panda and Madagascar.
In addition to the walkthrough, your family can enjoy 12 different fairy-tale-themed live shows. This location allows for unique, one-of-a-kind photos of you and your family.
The Shard
If you want amazing views, going to the 72nd floor of the tallest skyscraper in London cannot be beaten. If it is a clear day, you get 360° opinions and can see up to 40 miles in every direction.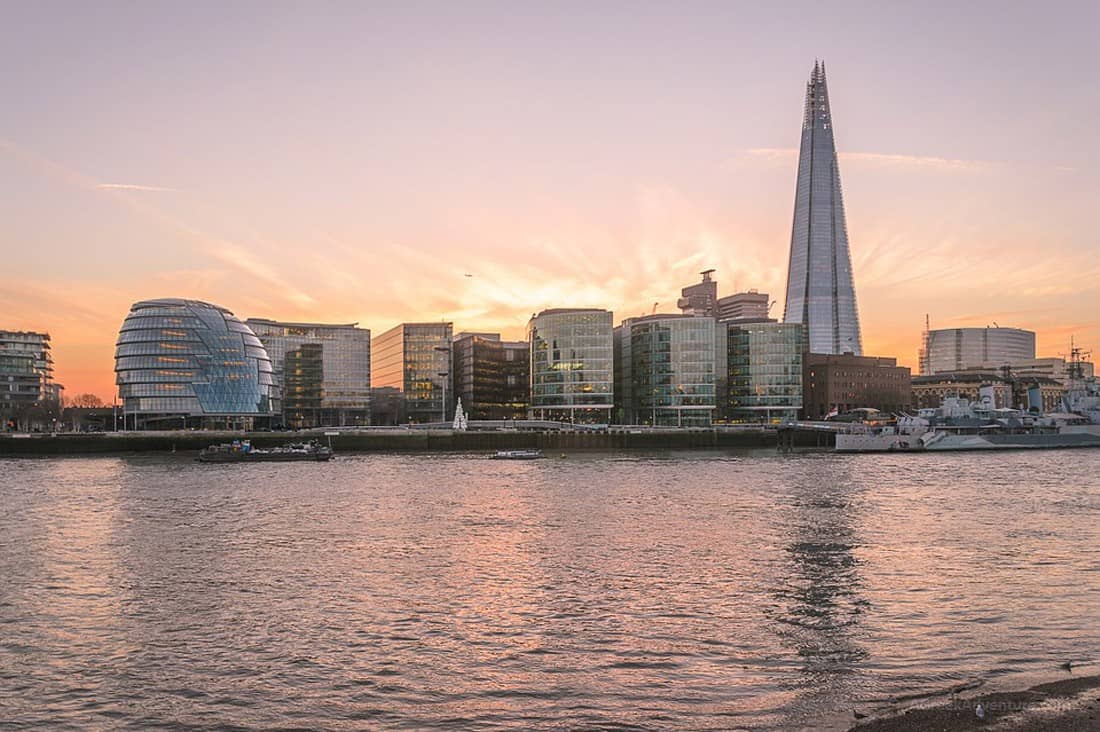 There are telescopes to help you zoom in on London's most famous attractions and an audio tour that tells you about some of the buildings.
Be aware that strollers are not allowed on the observation deck, but they do provide a safe place to park them.
London Dungeon
If your children are older, you may consider taking them to the London Dungeon, an interactive re-creation of some less attractive portions of London's history.
This is not for the faint of heart, as actors in costumes pop out at people as they tour the facility.
There are a variety of creepy props, as well as sounds and lighting. If that isn't thrilling enough, there is also a "death-drop" ride.
Check prices for Booking.com, Hotels Combined. For organized tours, then use this link.
Free Things To Do in London with Kids
Vacationing with the family can be very expensive. Luckily, there are quite a few things to do with your children that are free of charge while still fun.
British Museum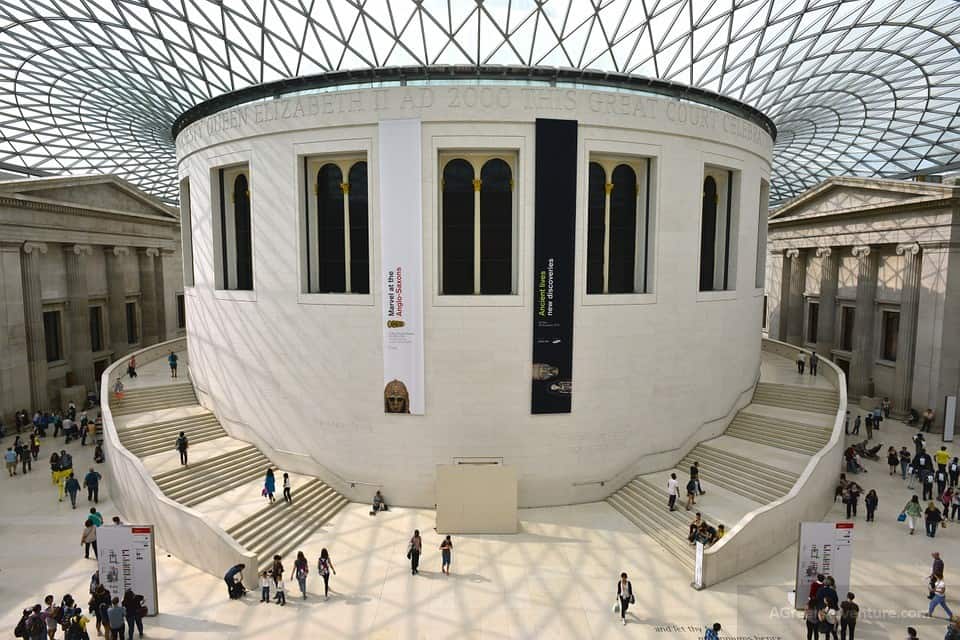 This is widely considered one of the best museums, not just in London but in the world. Here, your children can see Egyptian mummies and the Rosetta Stone.
An audio tour is designed specifically for kids, which is just part of what makes this place so family-friendly.
The British Museum is open daily, year-round. They offer free workshops that can be both traditional as well as digital. It is amazing all you can do here without spending a dime!
National Maritime Museum
Full of hands-on exhibits, this is a place where your whole family can immerse themselves in 500 years of maritime history. Check their daily schedule, and time your visit around one of their free history talks.
There is the Ahoy! Gallery designed for children under seven as well as the All Hands Gallery for six to twelve years old, both completely free.
Science Museum
This space-age museum is sure to thrill your kids. Here you can learn about outer space as well as the industrial revolution. There are seven floors of exhibits with things that are geared for all ages, even toddlers.
Their IMAX theater features shows about the stars as well as the seas. It is open daily and a great activity in conjunction with the Natural History Museum.
Natural History Museum
There is so much to learn at this free museum. With exhibits about dinosaurs, bugs, volcanoes, earthquakes, crime scene investigation, and just about everything in between, there is bound to be something that excites your kids.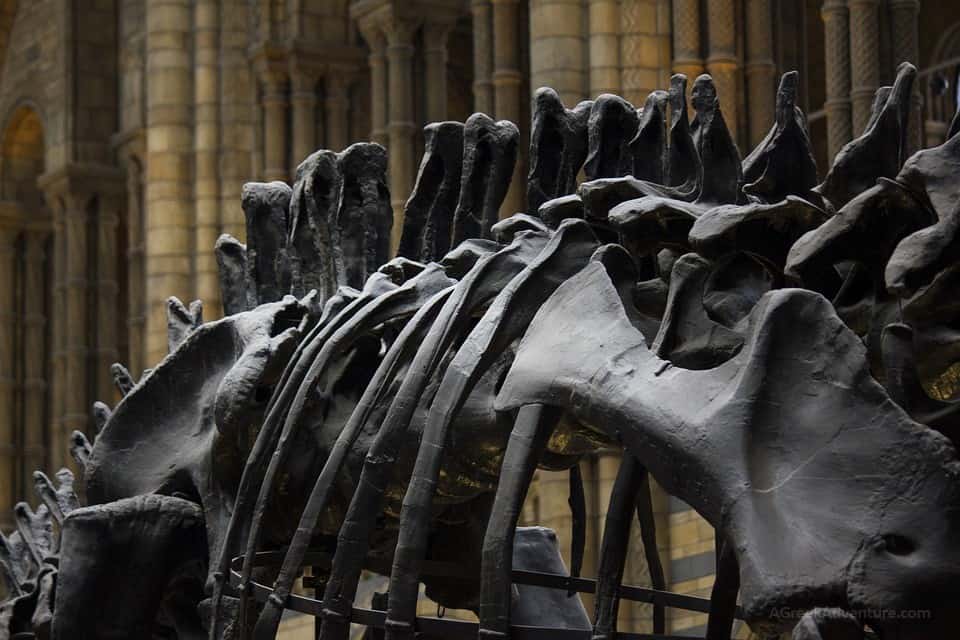 To get the most out of your experience, you can reserve multimedia guides for your children in advance.
Hamleys
The immensely famous toy store has been serving London for 250 years. With six interactive floors to explore, this is an experience for kids they won't soon forget.
While it is entirely free to enter the store, with the hundreds of toys available here, it may be hard to get out without spending some money!
National Portrait Museum
This is a great way to familiarize your family with all things British. Here, you can learn about famous English people, from the Royal family to pop stars and athletes.
There is a kid-friendly audio tour to take as well. This would make a great first stop in London.
Changing of the Guard
Your kids may claim to be bored by this, but in the future, they will love being able to tell people they witnessed this time-honored tradition.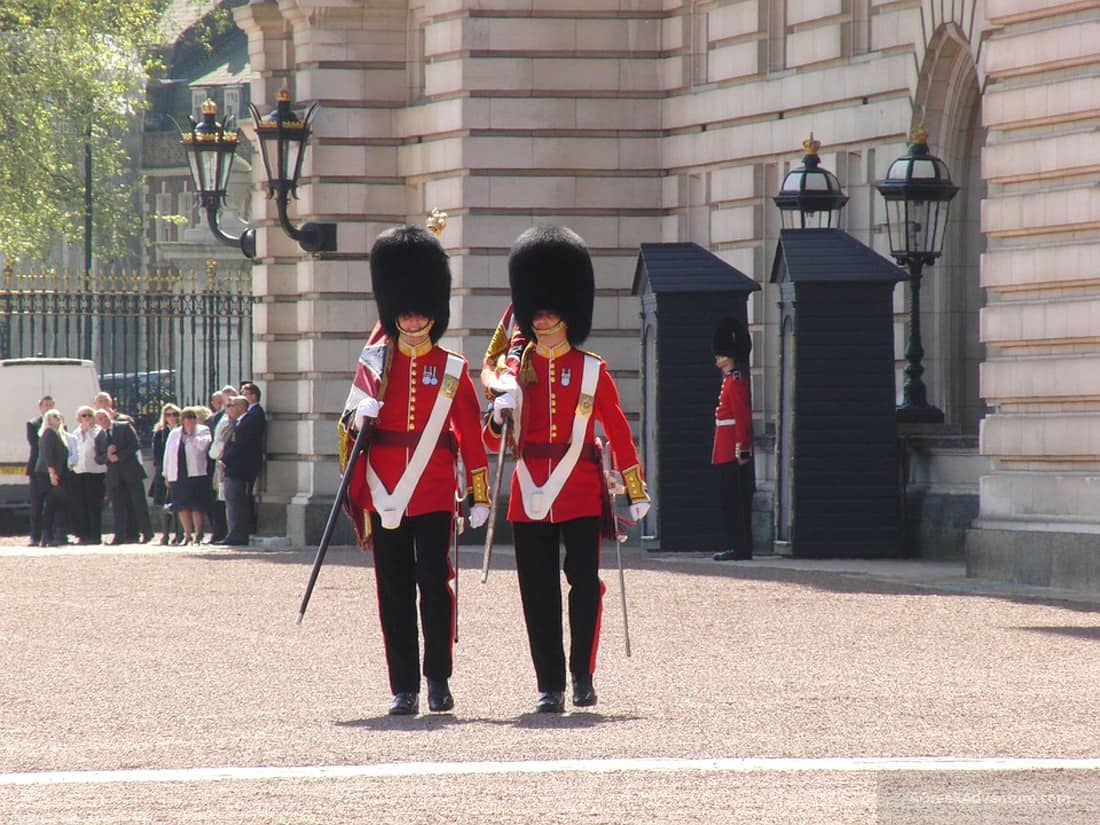 This can be seen at Buckingham Palace, but if you prefer smaller crowds, it also happens at The Mall, which is near St. Jame's Palace.
If you venture out to Windsor Palace, you can see an even more elaborate ceremony that often has smaller crowds.
V&A Museum of Childhood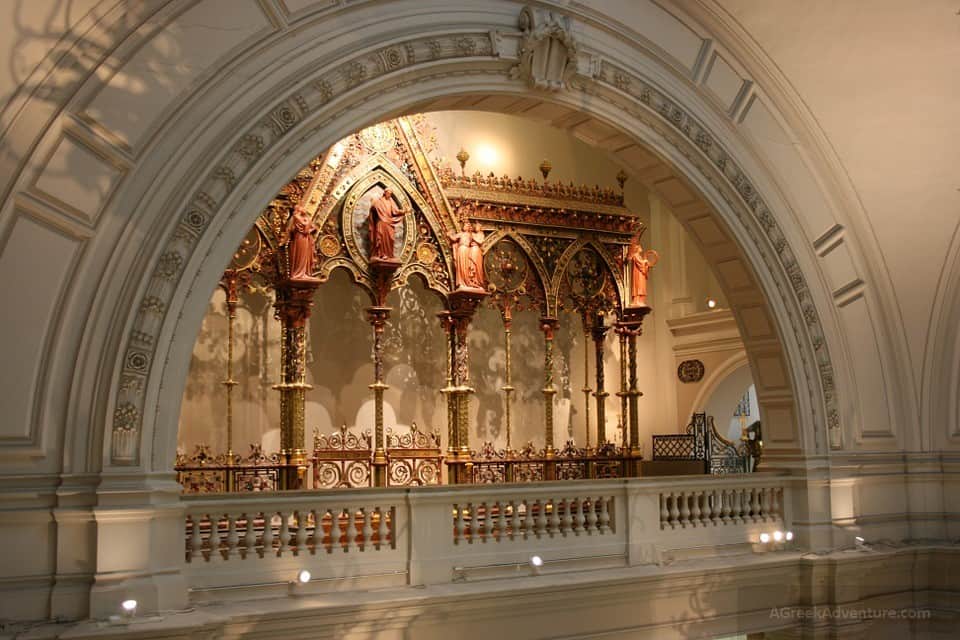 Boasting one of the best collections of childhood-related memorabilia in the world, this is an excellent place for the whole family to explore. It is a branch of the Victoria and Albert Museum.
There are dolls, dollhouses, Legos, vintage board games, action figures, and teddy bears. The adults on the trip may just come across their favorite toys from childhood.
Which are the Best Parks to Visit in London?
When the weather cooperates, plenty of outdoor locations in London will allow your kids to stretch their legs while learning about nature and using their imaginations.
Hyde Park
This world-famous park is home to a variety of family-friendly activities. It is home to the Diana, Princess of Wales playground, which has a pirate theme that every kid will enjoy.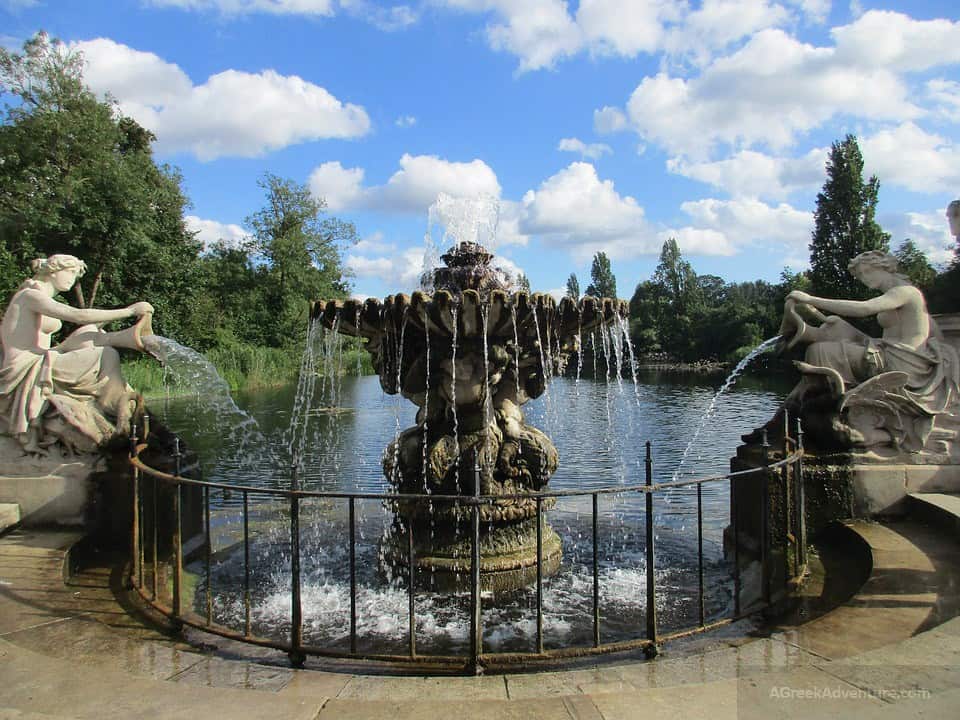 Also, in honor of Diana is a giant fountain in which the little ones can run around and cool down. The family can also rent a paddle or rowboat.
Regent's Park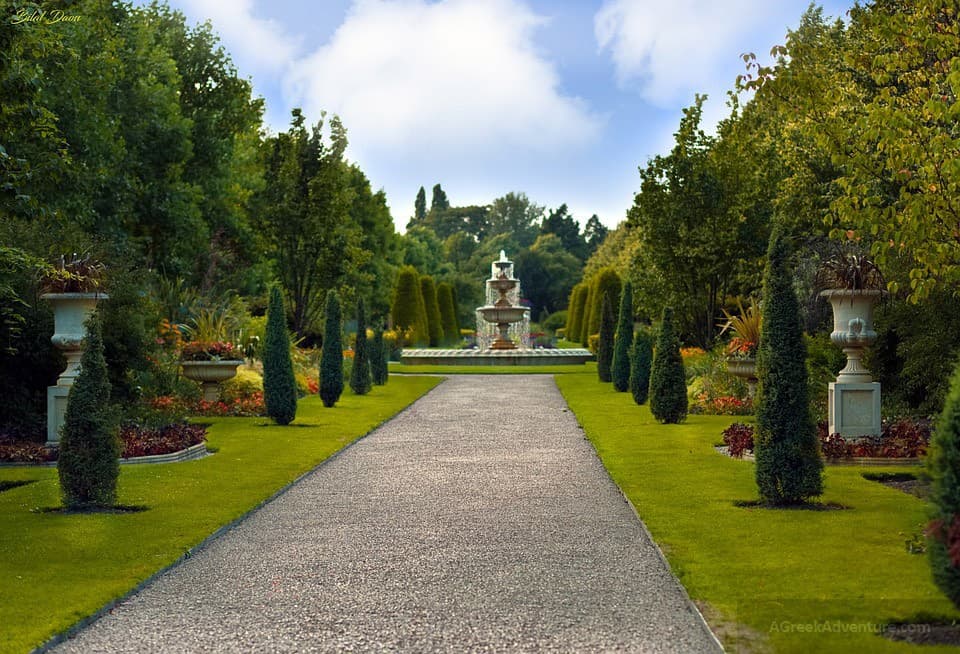 If you visit the London Zoo, you will already be at this park with so much to offer. Why not stick around and see the gorgeous rose gardens featuring Japanese bridges?
This is another location that offers boat rentals.
Kew Gardens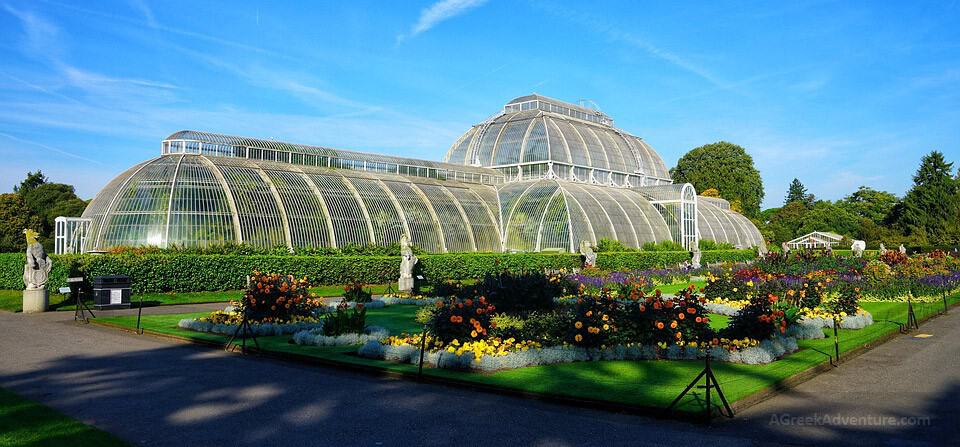 This outdoor wonderland (a UNESCO WHS) is a great place to learn about science and nature. The treetop walkway offers breathtaking views for those not afraid of heights. There is an indoor playroom for the kids on a rainy day.
Even though this is known as a park, it is essential to note that they charge for admission. Like many places in London, tickets can be purchased at a discount in advance online.
Battersea Park
Just a few miles south of Hyde Park, this is another spot with a lot to offer your kids. It features a Children's Zoo specially designed for your little zoologists.
On top of several animals, a few play areas are designed for different age groups.
Small children can spend a few hours here, learning and exploring without being overwhelmed. After the zoo, you can rent boats and check out the fire engine playground.
Hampstead Heath
If you are looking for an excellent place to picnic with your family, look no further. This is one of the best places in London to see wildlife.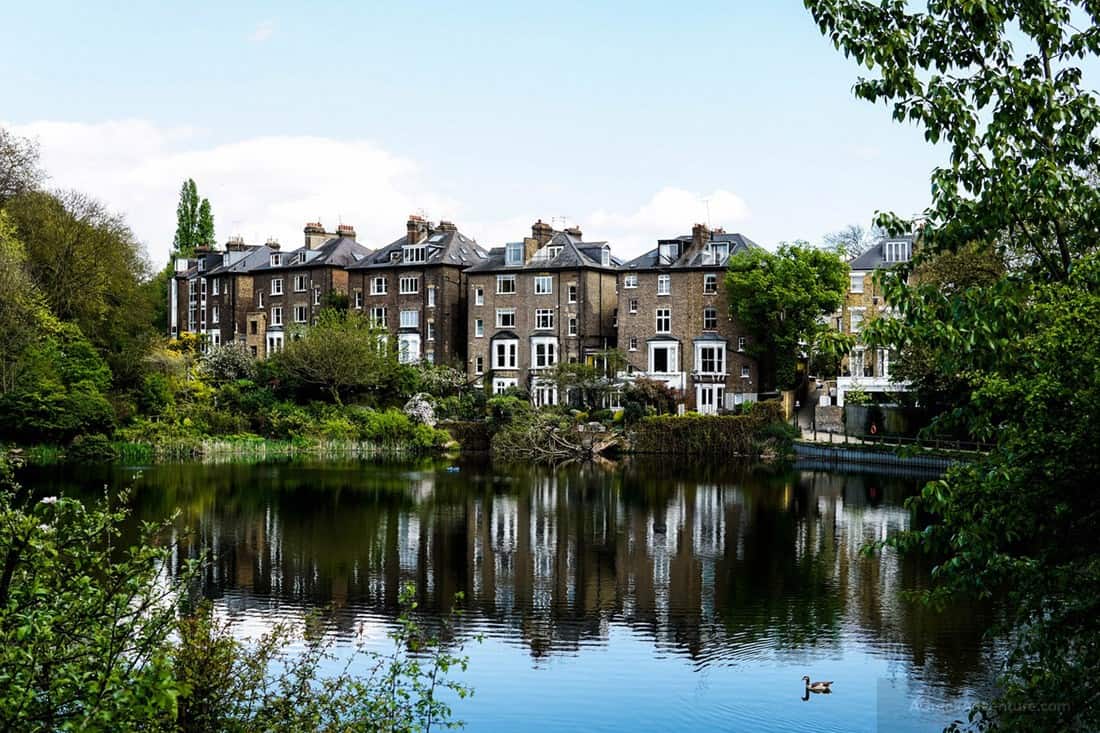 There is an athletic track, an education center, and three pools. Plus, this site is so beautiful that it is a popular place for weddings.
Things to do in London with Kids: Theater and Musicals
Several shows in London have been playing for years, unlikely to go anywhere soon. While there, consider taking your family to one of these shows:
Wicked the Musical
This show is bound to delight both kids and adults. It is the previously untold story of the witches of Oz. The show is recommended for children seven and up, and no children three and under will be allowed in.
There are eight shows a week. Be sure to be on time, as latecomers will be forced to wait until about 25 minutes into the show before they are allowed in.
The Lion King
Running since 1999, this show features fantastic music and beautiful scenery. Including a short intermission, this show is approximately two and a half hours long. The show is best suited for slightly older children, and children under three are not allowed.
Shrek the Musical
This hilarious musical is based on the hit movie and will delight your little ones. Like the movie it is based on, this show has humor aimed at big and little kids alike. Advertised as a fun experience for all ages, the recommended age is five and up.
Unicorn Theater
If you are looking for shows that appeal to even the littlest kids, check out the Unicorn Theater. With various shows designed for different age groups, this theater prides itself on being interactive.
Your kids are encouraged to laugh, cheer, clap, and respond to the performer's questions. There is a gift shop nearby to help complete your experience.
On Saturdays from noon to two, you can also stop by for their free creative workshops.
Things to do in London with kids: Where to Eat
Seeing all the sites on your vacation will inevitably work up everyone's appetite. Here is a list of some of the restaurants with a family-friendly environment and menu:
Giraffe World Kitchen
Offering burgers, fries, and nachos for the picky little eaters and international tapas for the more adventurous ones, this restaurant has something to offer everyone.
As a bonus, for every adult meal purchased, you can get a kid's meal for free on the weekends. With its colorful décor and fun name, this is an excellent place for your family to get a snack.
Spaghetti House
Most kids love spaghetti, and this restaurant will not disappoint anyone. All meals come in courses, which can be a fun new experience for the kids.
There is a kid-specific menu with courses designed for little mouths.
Wagamama
You can't find a more fun environment to dine in. Serving primarily noodles, this restaurant has kid-friendly options like mini grilled chicken or mini grilled fish. There are also dessert items specially designed for kids, like fruit and berry ice pop.
Rain Forest Café
With an extensive menu full of American and international cuisine, everyone is sure to find something they like here. You can take an educational tour and learn all about the rainforest before sitting down for lunch. Before you leave, be sure to check out the excellent gift shop.
Byron
Are you kids craving a hamburger? This is the restaurant for you! There are pages of burgers to choose from and chicken and even vegetarian and vegan-friendly options. If you are looking for a proper burger while in London, check out this place.
Things to do in London with Kids in Windsor
If you have the time on your trip, you may want to consider taking your kids to Windsor, located approximately 22 miles outside of London.
Windsor Castle
Suitable for all ages and a great place to go on a rainy day, Windsor Castle is the largest and oldest occupied castle in the world.
Located on 13 acres and showcasing 900 years of British history, this is not a place to miss.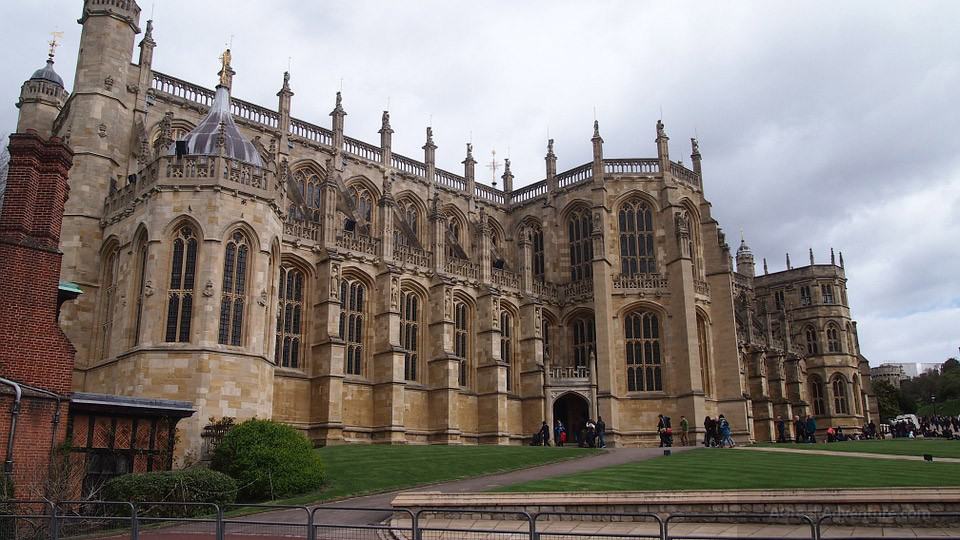 Windsor Duck Tours
If you want to see the gorgeous sights in Windsor, plus experience an amphibious vehicle with your children, don't miss the duck tours.
Starting in the heart of Windsor before working its way out to the surrounding area, you end the tour by splashing down on the Thames River and making your way back to the beginning.
Legoland
This resort has 55 different rides and attractions and is suitable for kids of all ages. It is primarily outdoors, so it is best suited for a sunny day.
With all sorts of fun characters walking around, you will surely see some smiles from your children. With a restaurant on-site, this is a place you can easily spend most of your afternoon.
Extreme Motion
Do you have kids with a lot of energy to burn? This trampoline park is a great way to spend a few active hours.
Suitable for ages four and up, this is a great place to spend time as a family.
Offering more than just traditional jumping, there are bungee trampolines and "zorb" balls for kids to run into each other and the walls in!
The adults are more than welcome to get up and jump, too!
Hands-on Art Adventures
Another great attraction for a rainy day; this place allows your children to explore their creativity.
Kids of all ages will enjoy the classes taught by an experienced art teacher.
You don't have to worry about bringing anything because all the tools and materials are provided. This is a great place to slow things down and spend quality time with your children.
Conclusion for the Things to Do in London with Kids (Free or Not)
As you can see, London has a lot to offer families with children of all ages. With a bit of planning, it is possible to see it all and have a vacation no one will ever forget.
When planning your trip, be sure to consider the weather. July is the warmest month, while January is the coldest.
October is the wettest month.
February is the driest but still pretty cold.
The best time of year for your family to travel to London depends on your most exciting activities.
Here are some fantastic guide books for your things to do in London with a kid's itinerary. If you only have a weekend in London, then read this. If you plan to spend three days in London alone or with your spouse, read this post too.
You may also like: