Ready to experience 3 days in Lisbon? Lisbon combines the old-time charm of Europe with a more affordable culture and modern twists. She does all this without letting you down when it comes to sights to see.
With her colorful, sloping streets, Lisbon beccons travelers to come enjoy her at any time of year. So, pack your bag and get ready for a few marvelous days in the capital of Portugal.
Just a side note before we get started: if you're fit and ready for a workout for 3 days in Lisbon then is an incredibly walkable city.
However, the hills, especially on a few particular streets, can tire you out quickly.
There is plenty of public transit, but there are also plenty of cafes and benches to stop for quick break to your travels. But, without further adieu.
3 Days in Lisbon, Day One: Baixa District & Alfama District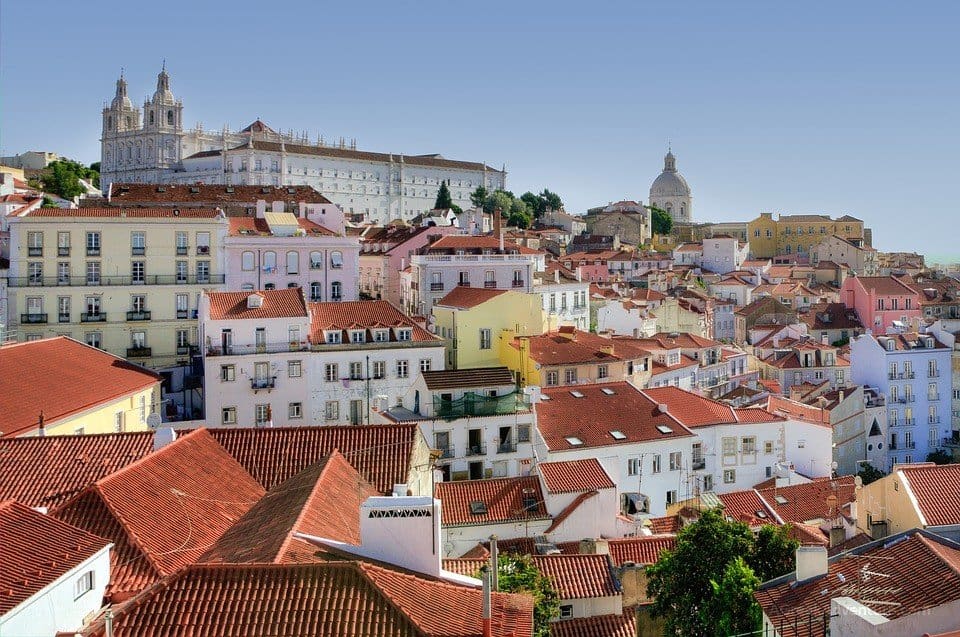 On your first day in the city, I wouldn't dare suggest taking you away from the center of Lisbon. So, put on your walking shoes and get ready to indulge yourself in vast history and architecture.
Much of the city was destroyed in the earthquake, fire, tsunami trifecta of 1755. You may see some ruins from the time, but also the first editions of earthquake proof buildings.
Start your first day in Lisbon out with some water. Head on down to the Ribeira das Naus, where you'll get a true taste of the local culture. Having recently been reclaimed by the community, this had previously been the ship-building yard.
Check Lisbon accommodation prices and options in Booking, HotelsCombined. For some great guided tours click here.
Now, it is a place of activity, music, culture, and simply relaxation. Enjoy breakfast along the river while enjoying the local scene.
Continue your stroll to the Comércio Square, one of the largest squares in all of Europe. You can look around and simply imagine all the trading ships coming in, feeling the energy of what would have been one of the largest trading squares of its time.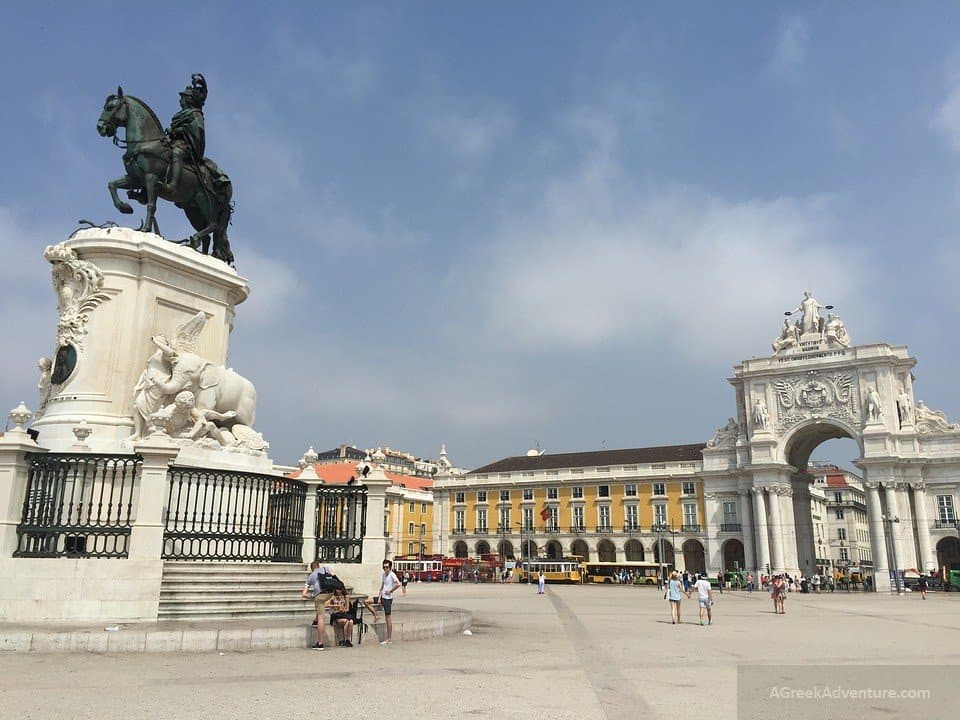 Stop for a bit at Martinho da Arcada, a cafe known for hosting some of Europe's most excellent writers.
As you travel around over the next three days, if you're intrigued by history in the least, stop by the Lisbon Story Centre.
It is a museum that walks you through the history of Lisbon. It will help put many of the things you see over the next few days into perspective and context.
After your site-filled morning, take a stroll down the Avenida da Liberdade, one of the most ornate streets in Lisbon.
Filled with your upscale hotels, restaurants, and shops, enjoy a bite to eat for lunch while people watching. You're on your way to a park, but take a minute to enjoy the myriad of gardens, flowers, and art along this avenue.
If you're ready for a true Lisbon experience, try a glass of Ginjinha, a traditional sour cherry liquor. You can try it com ela, meaning with the cherry, or sem ela, meaning without the cherry.
If you're hunting for a quintessential Lisbon photo op, stop by the Elevador da Glória. The yellow, and vandalized, elevator tram cars are the perfect place to grab this. If you'd enjoy a quick ride to the top of the hill for another view of the city and another way to the Barrio Alto neighborhood, this is a great option to zip up.
In the afternoon, you may be ready to rest for a minute. Head to the Parque Eduardo VII where you can soak up the greenery while enjoying a breathtaking view of Lisbon.
Once you're refreshed and ready for more adventures, head on over to D.Pedro IV Square. A hub of both tourists and locals, the food will be a little pricier here, but it is worth taking in the Portuguese tiling unique features laid in.
I'll give you a hint – find the puzzling public mirror for a good time.
Next, we're going to pair up two things at once. The Carmo Convent and the Santa Justa Lift. The Convent was partially destroyed in 1755, but kept in its state of brokenness as a reminder of the tragedy of the past.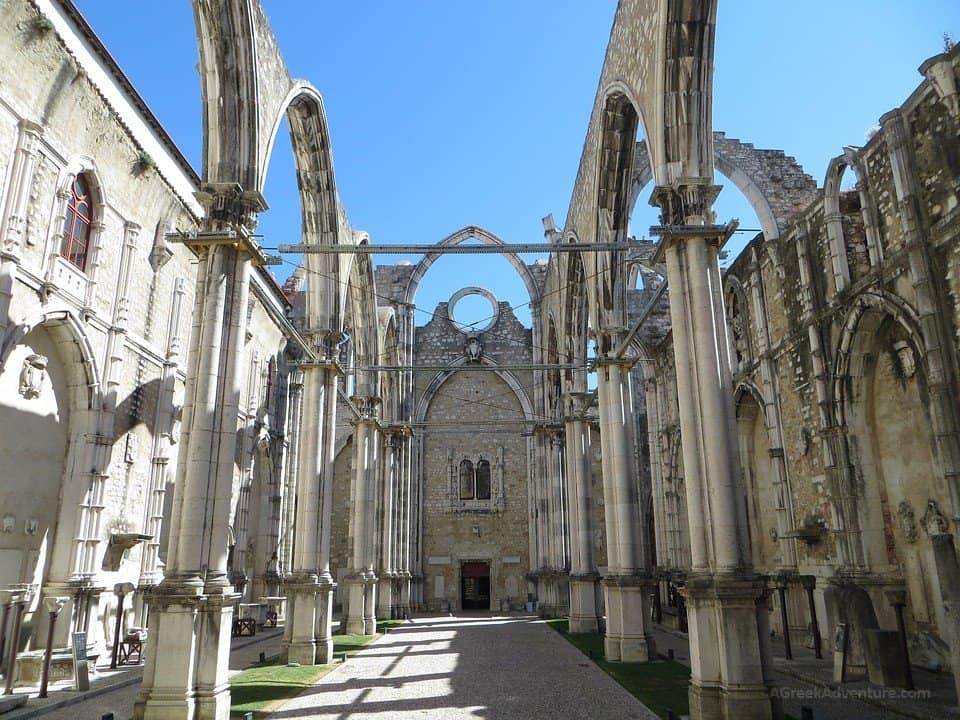 So, this ceiling-less, but stunning church has beautiful details scattered throughout. It will also save you a few dollars, as you can access the Santa Justa lift for a great view of Lisbon through a free staircase.
So, make sure to do that to enjoy another view.
Finish your first full day in Lisbon by seeing the Rua Augusta Arch.
Commemorating the rebuilding of the city after the earthquake, it is a beautiful emblem of the "new" Lisbon. Decked with marble statues and figures, each side of the arch is ornate beyond belief.
You can also walk to the top of the arch for a 360 view of the city. This is a wonderful place to catch the sunset to cap off your day.
Check Lisbon accommodation prices and options in Booking, HotelsCombined. For some great guided tours click here.
Visit Lisbon, Day Two: The 28 Tram
The 28 Tram will take you around to so many beautiful and historic parts of the city. The Tram dates back to the 30s, and is truly an older marvel when compared to today's modern trams. Start off in Estrela.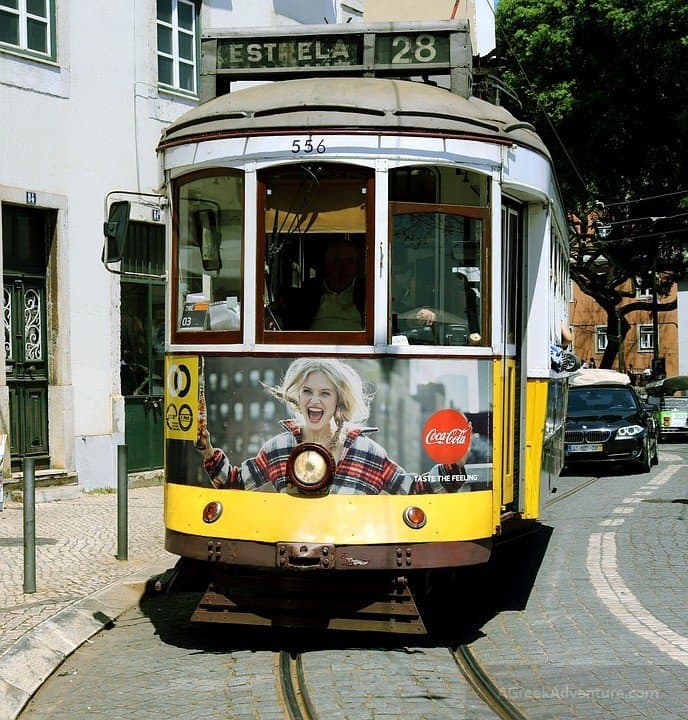 This will give you a laid back start to your day. Enjoy the Basílica da Estrela and take a stroll through the Jardim da Estrela.
For your next stop, hop off at Se Cathedral. You'll be dropped of just outside the ancient Se Cathedral and Saint Anthony Church.
Being the patron saint of Lisbon, this is a well-loved church. Nearby, the Portas do Sol is a stellar plaza that lets you look over Alfama and the an estuary.
In addition, there is a Decorative Art Museum for you to soak in. Grab lunch around the plaza to fuel up for your afternoon at the castle!
The Lisbon Castle is one of the most marvelous sites in the city. The seat of power for many centuries, it is rich in history and stunning architectural details.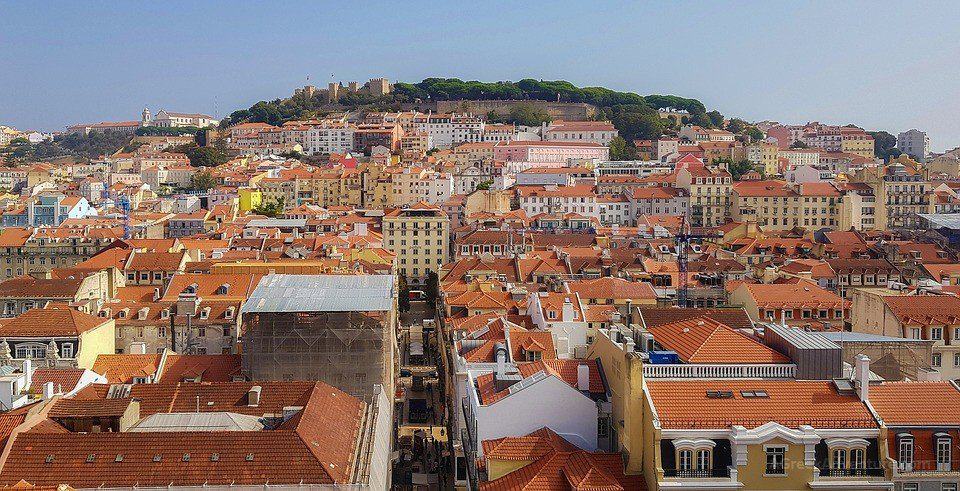 You'll appreciate the castle's position for defense in the city as you can see out to sea and all around the surrounding streets. There is ample information inside to help guide you through each part of the palace.
Whether you find yourself loving the Moorish Castle part or the Royal Palace more, you can't go wrong spending an afternoon here.
Much of the castle has been renovated in 1920, but they have expertly preserved the look and feel of the castle.
Check Lisbon accommodation prices and options in Booking, HotelsCombined. For some great guided tours click here.
Visiting Lisbon, Day Three: Belem District
Head west on your final day to see a different part of the city. Further towards the mouth of the river, Belem is known for being the first part of Lisbon travelers by ship would see.
So, start at the Belem Tower and the glorious beach view. If you truly want to go inside this marvel, Sundays are free entrance, so plan this day accordingly.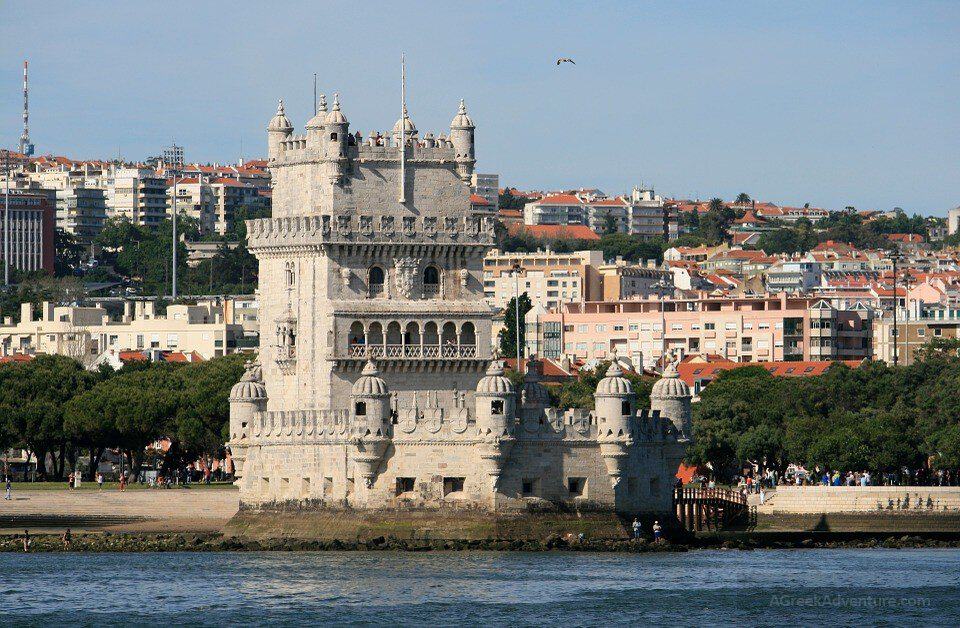 Nextdoor and also without an entrance fee on Sunday mornings is the Jerónimos Monastery. It was built to celebrate Vasco da Gama's successful voyage to India. Do visit this famous place as part of your a Lisbon in 3 days trip.
Once a small project, it became a much larger endeavour as the Portuguese discovered more and more land around the world. It grew into a celebration of all the voyages that occurred during the Age of Discovery.
To truly understand how much of the world Portugal discovered for Europe, walk down to the Padrão dos Descobrimentos.
As you approach, notice the statue is a ship's bow from one angle, and a cross from another.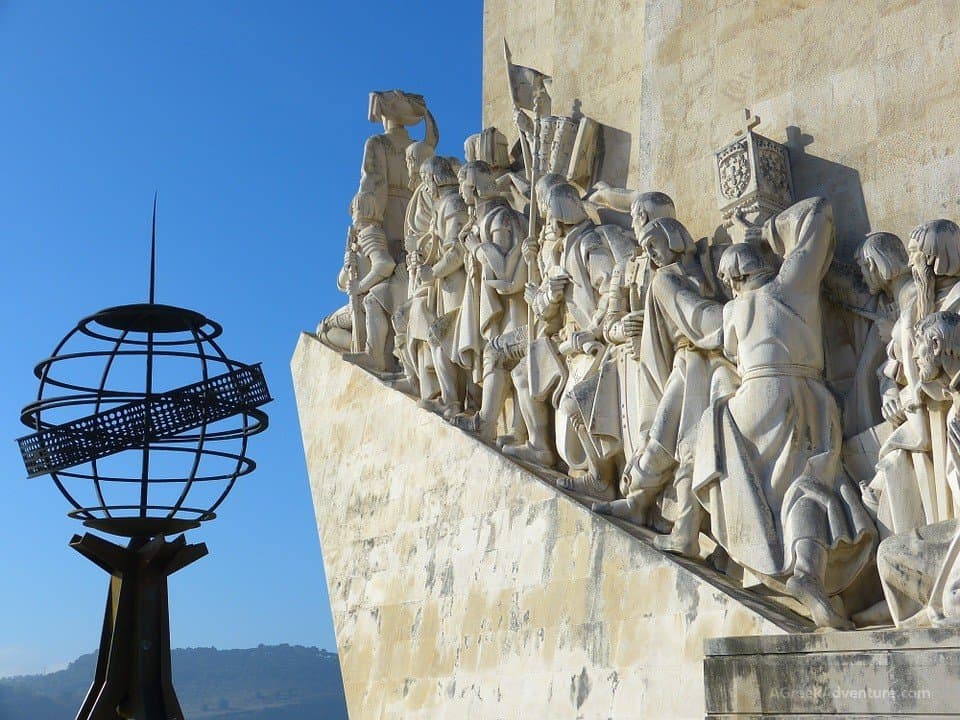 This echos three things Lisbon was built on: Christianity, trading, and discovery. Take a moment to look down and see the world map painted across the ground; you'll see how much of the ancient world was brought to light in Europe by Portugal.
If you've worked up some hunger by this point, grab a bite on your way to the Museum of Art, Architecture and Technology.
This modern emblem in the city is gorgeous both inside and out. With a variety of exhibits, you'll find something to draw you in here.
Depending on your interest, you can spend an entire afternoon here enjoying the art and exhibits.
If you didn't spend your time at the MAAT in the afternoon, you can choose your own adventure for the next part of your evening.
If you're looking for some nightlife to cap off your time in Lisbon, go to the Cais do Sodre. It is a perfect way to complete your Lisbon itinerary trip.
A recently red-light district turned trendy, the Cais do Sodre keeps its 'rough and tumble' exterior while being a great place to meet people and experience a true local night.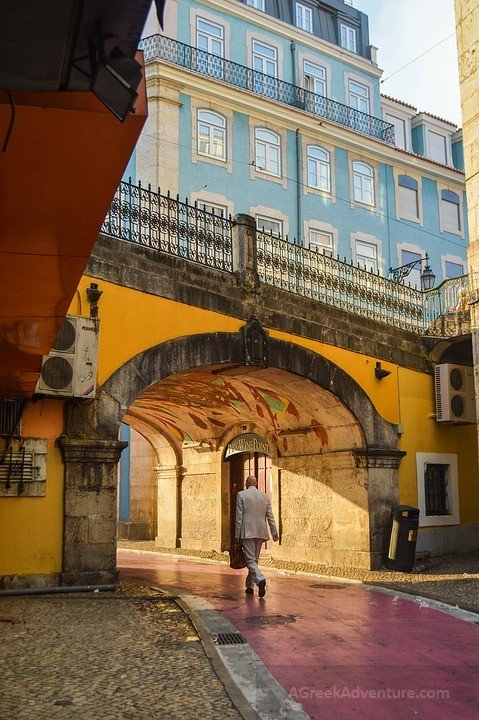 If that night life isn't quite what you're looking for, head to the Chiado district, or theater district instead.
A hub of artistic love and spunk, catch a show or simply stroll the galleries, theatres, and art for the evening.
If you have more time then do visit: Tagus River, and taste Pastel de Nata.
Organize your day trip in and out of Lisbon
There are some fantastic day trips outside of Lisbon. Check our posts here and explore these fantastic trips below. We rented a car to visit most of these places and cities but youc an book a tour and have all in your plate with no driving at all (for you).
Where to stay in Lisbon? Check Lisbon accommodation prices and options in Booking, HotelsCombined. For some great guided tours click here. Also this cool hotels in Lisbon post.
You've had a jam-packed 3 days trip to Lisbon. May your travels be full of safe, fun adventures while taking in the beauty that Lisbon has to offer. Barcelona, Spain is around the corner.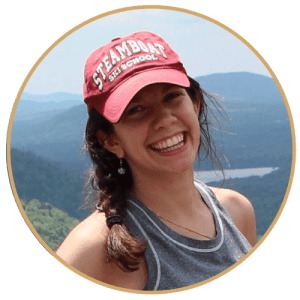 Lauren is a trekbible writer and story maker from Pine Valley, California.
She and her husband work in the recreation department at a camp.
In their free time, they enjoy mountain biking, building out their Sprinter van, and adventuring with their new puppy, Shadow.
Also, read Best Travel Shoes For Europe.