Winter in Europe might get cold but the winter season has its own beauty. Here are the coldest countries in Europe, along with their respective cities.
That does not mean, however, that the affected areas have no economic or tourism worth.
There indeed are still numerous areas and spots that are great to visit.
Make sure you also consult our warmest places in Europe posts. We have different suggestions for each month up to April. Here: January, February, March, April.
Most of these locations are located either deep in continental Europe or are in the extreme north. They include those areas that occupy Scandinavia, Greenland, and Iceland.
Our guide for the best women's winter coats for extreme cold will be quite handy for such a trip.
What are the Coldest Countries in Europe?
So, which regions of europe have the highest, coldest climates? This list of coldest countries in Europe has its beauty show up in the coldest months of the year. These 10 countries enjoy a series of World Heritage Sites (UNESCO WHS), each.
They have numerous and endemic wildlife as well as resorts that are worth visiting.
This list of coldest countries also brings about a higher value for money. Most of these countries like to enjoy more travelers during winter. As such -in most cases- prices drop and make them more budget-friendly.
Norway: Lofoten
Lofoten is located in Norway.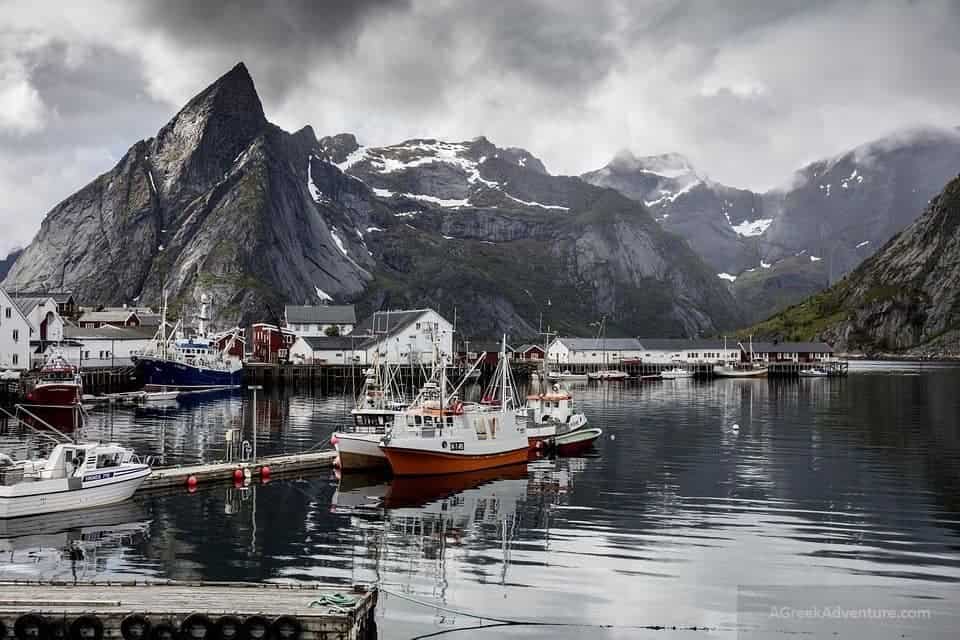 Click for suggested hotels in Lofoten.
Temperatures drop to -12 degrees celsius. Because of this, the area is often chilly. That notwithstanding, the city is still breathtaking to behold. It is home to colorful scenery, which mainly comes in the form of White Mountain peaks, calm ambiance, and clear blue waters.
The entire area is crisscrossed by numerous cycling routes and dotted with a couple of seaside villages. It is also home to multiple museums, beaches, and whale-watching sites.
Some of these include the Lofotr Viking Museum, Kvalvika, Sakrisøy, and the Vesterålen. Tour the area if you like fishing, watching whales, feeding dolphins, or merely passing by to sightsee. You will also get to taste several local cuisines from the area's numerous eateries.
See the UNESCO WHS list for Norway.
Denmark: Copenhagen
This capital of Denmark is also a cold location in times of winter. Its lowest winter temperature has been ascertained to be around 3°C. See its UNESCO WHS list.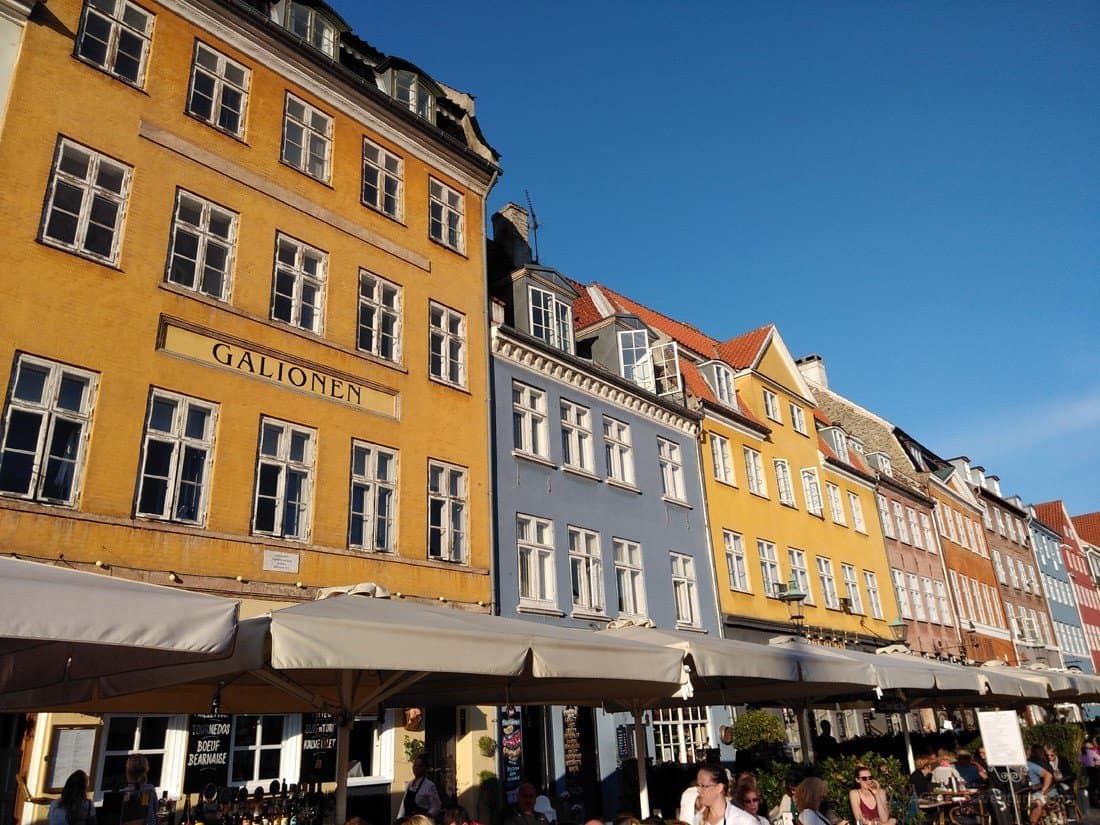 Click for suggested hotels in Copenhagen.
Even though this is too cold, the area is not short of great resources for a would-be visitor. Indeed, the entire city is a museum of its kind. That stems from its role in advancing and shaping Europe's past and present.
As you move around the city, you will enjoy the Tivoli Gardens amusement park, Nyhavn, The Little Mermaid statue, and the Amalienborg queen's winter residence.
The food is also fantastic, along with museums.
The city also boasts numerous restaurants, nightclubs, dance halls, and theaters, which hold some concerts and events from time to time. That is not to mention that it is also home to famous restaurants and eateries.
Sweden: Stockholm
Home to approximately 1.5 million people, the city of Stockholm is Sweden's capital. It is also a cold destination during the winter months.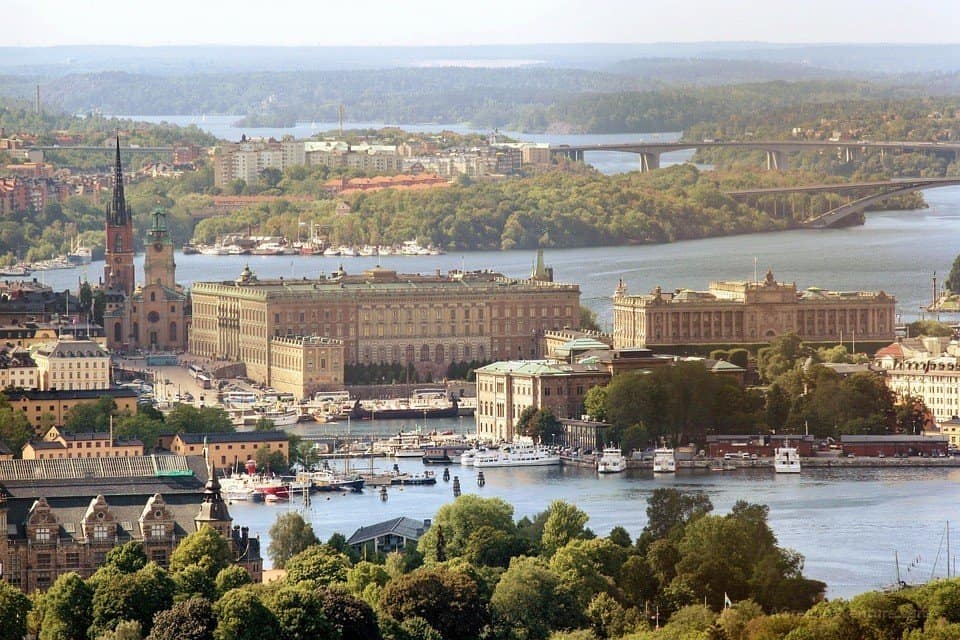 Sometimes, the temperatures can fall to as low as 1°C. The city itself is a conglomeration of around 14 islands that are interconnected with approximately 50 bridges.
Out and about the entire city is plenty of attractions. The attractions range from historical sites like the Gamla Stan, the Stockholm Royal Palace, the Skansen open-air museum, and the Vasa maritime museum.
These are open in the winter for you to pop in and sightsee. Here UNESCO WHS is listed here.
These facilities are heated and appropriately equipped to deal with the harsh temperatures. You, therefore, are guaranteed some comfort, notwithstanding the severe weather.
Click for suggested hotels in Stockholm.
What's more? Stockholm's infrastructure is also super enough to allow for easy transportation out and about the area.
Finland: Helsinki
Doubling both as the capital and most populous city in Finland, Helsinki is also a great venue to visit. Winters here can, at times, get very harsh. So far, the coldest winters do record around -2°C.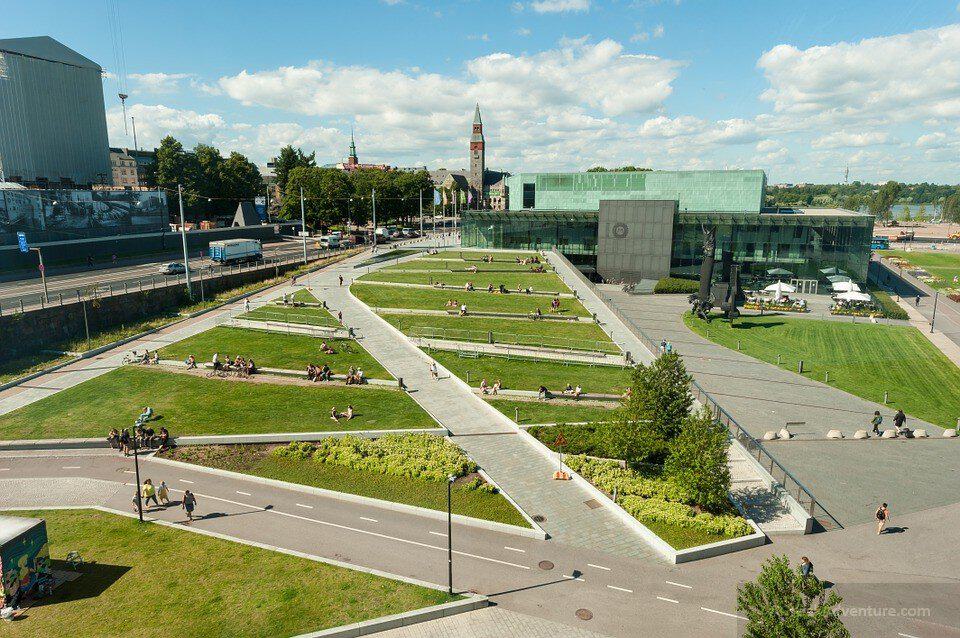 Moreover, the city also experiences some blizzards and winter vortices now and then.
The town is still a great tourist destination. See the UNESCO WHS list for this country.
That mainly stems from its possession of numerous facilities that either are great to behold or promote tourism.
Click for suggested hotels in Helsinki.
As part of your winter itinerary, you may seek to walk on water, travel through the frozen sea to the UNESCO fortress, and even attempt the traditional Finnish ice and sauna.
If you find the time, you may also spare some time and shop at the various Helsinki markets.
Czech Republic: Prague
Prague, the capital of the Czech Republic, is yet another cold but desirable European winter destination.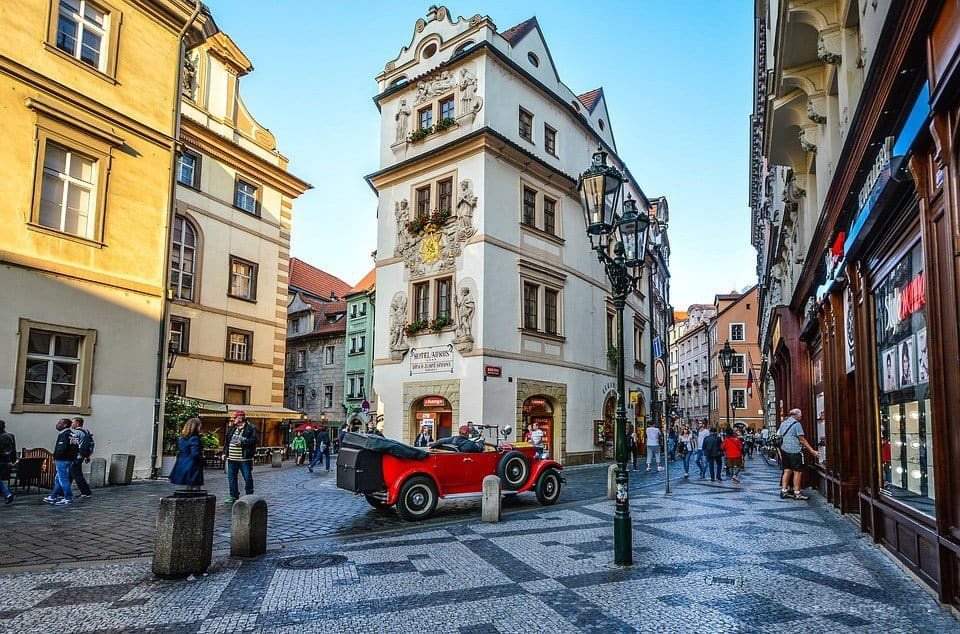 It does record shallow temperatures of around 2°C. That is accompanied by extremely high ice levels and biting cold. The area is nevertheless significant for Christmas and other winter activities. See the UNESCO WHS for CZ.
Click for suggested hotels in Prague.
That is the place to be if you are a lover of ice skating and other winter sporting activities. The area has nice skis that are sheltered and adequately guarded against the elements of weather.
It is also home to several markets, beautiful malls, and other shopping complexes. It does attract fewer visitors and is thus less crowded. That makes it a perfect destination to attend owing to the less congestion.
Germany: Berlin
This capital of Germany can also be cold sometimes. It does record temperatures that are as low as 3°C in the winter.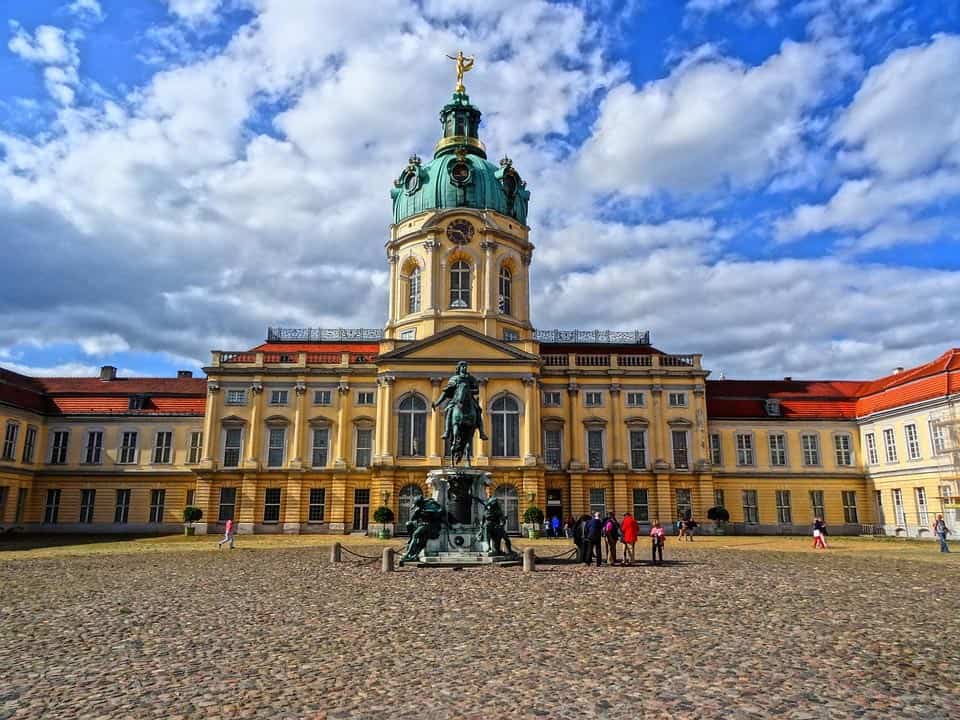 Berlin is by far the most significant of all the European cities. That is mainly by its role in shaping the 20th century and, more so, the first and second world wars.
Click for suggested hotels in Berlin.
Perhaps no other destination is as significant to visit in the winter, as is Berlin. Your visit to the city can open doors for you to carry out several activities.
These include shopping at the various markets, bathing at the spa, watching midnight films in multiple theaters, ice skating, and of course, lots of drinking and partying.
Owing to the high number of tourists who choose to spend their time in the city, you will enjoy the company of many others from around the world.
Palaces and Parks of Potsdam and Berlin are a UNESCO WHS.
Swiss Alps
Of all the destinations we under this review, it is the Swiss Alps that record the lowest temperatures in winter. Its average lowest temperature is around -3°C.
The mountain range is shared with the countries of Switzerland, France, Italy, Austria, and Liechtenstein.
That is a chain of mountains and peaks that straddle the German-Switzerland border. It is breathtaking and picturesque in appearance. White glaciers mainly typify it.
There are four main attractions in the Alps for you to try out. These are the Alps, the Glacier Express, Lake Thun, and Mount Pilatus.
Guided Tours in the Swiss Alps.
The Alps region gives you the opportunity to ski. You ought to be careful, though, because the area is prone to avalanches.
Enjoy some rides on the Glacier Express train. Walk atop Lake Thun, which is often frozen on top. Lastly, take some trips to the top of Mount Pilatus. You can book Ski transfers from Zurich airport to reach the Swiss Alps ski resorts.
Click for suggested hotels in the Swiss Alps.
We all know the Swiss Alps as a mountain range but "Swiss Alps Jungfrau-Aletsch" is listed as a UNESCO WHS.
Munich
With lows of around 3°C, Munich is often a cold European winter destination. This Bavarian capital is located in southern Germany (read the 5-day itinerary for Germany).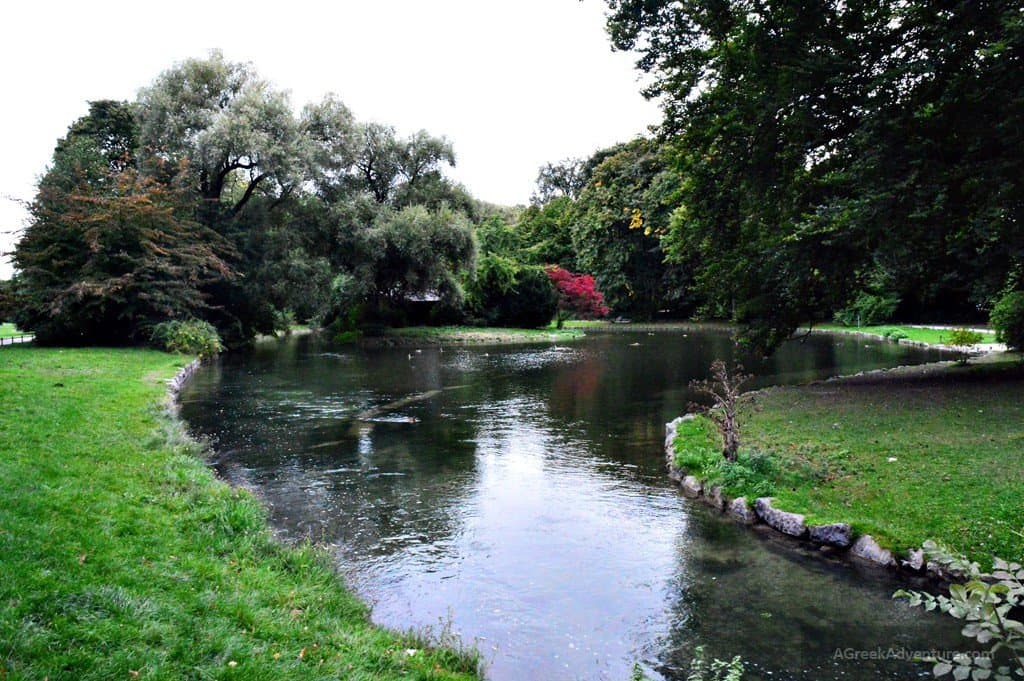 It is rich in both history and culture. It is also home to numerous architectural marvels. The city also offers excellent tourism opportunities in the winter that are unrivaled by any other.
Your visit to the city in the winter will let you curl in the open air, stroll through the various Christmas markets, saunter out and about the town in the Christmas tram and relax in the indoor pool or the sauna.
Read our posts for Munich, regarding:
Winter is a cold season, calls for enough food and water. You may also pop in the many restaurants that dot the city for some hot coffee, tea, and of course, main course meals.
Click for suggested hotels in Munich.
Vienna
Voted severally as Europe's most livable city, Vienna is a 'must visit' at least once in a lifetime. The city lies along the famed Danube River and is easily accessible by various means and ways.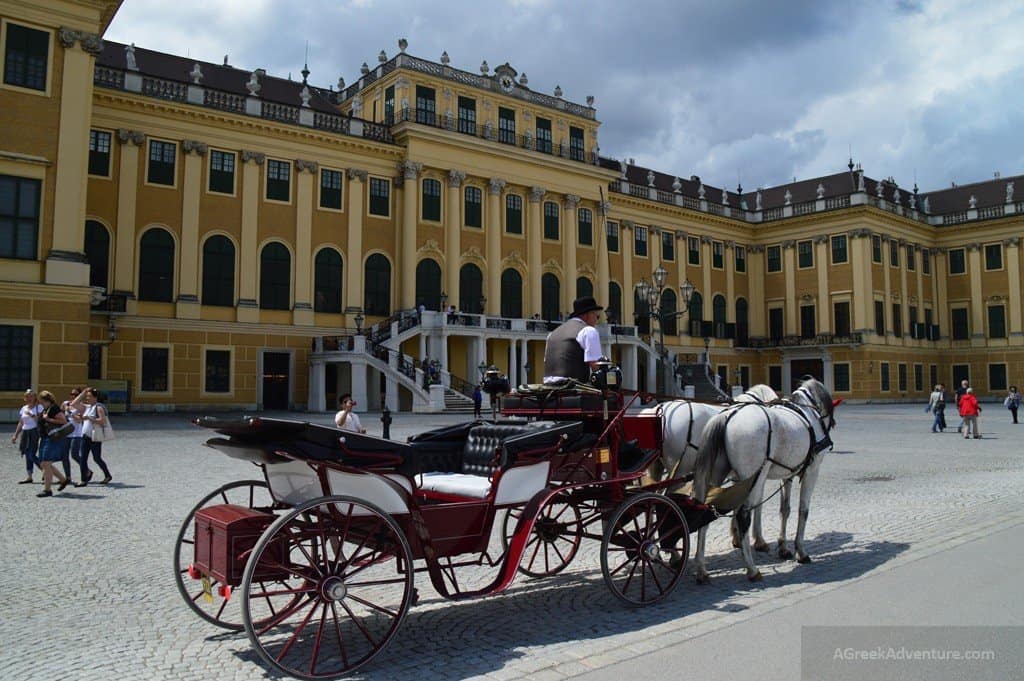 It does have some harsh winters, recording some low of around 4°C. Other than being the home of the famous Ludwig van Beethoven, the city also boasts several other attractions.
In the winter, you might visit the city to ski, ice skate, attend numerous concerts and other live performances.
Being home to numerous cafes and coffee shops, you should also expect to get into these eateries and satisfy your stomach. See the list of WHS in Vienna and Austria.
Click for suggested hotels in Vienna.
And because cold is never a comfortable feeling, you will want to get into the spa to relax and warm up.
Iceland
Lastly, you want to try the tiny nation of Iceland, one of -indeed- coldest countries in Europe. This Nordic country lies to the northeast of continental Europe right at the Atlantic, just a few degrees south of the Arctic Circle.
It is cold but for sure is not as cold as in the Soviet Vostok Station in Antarctica (lowest temperature records ever directly recorded at ground level on Earth).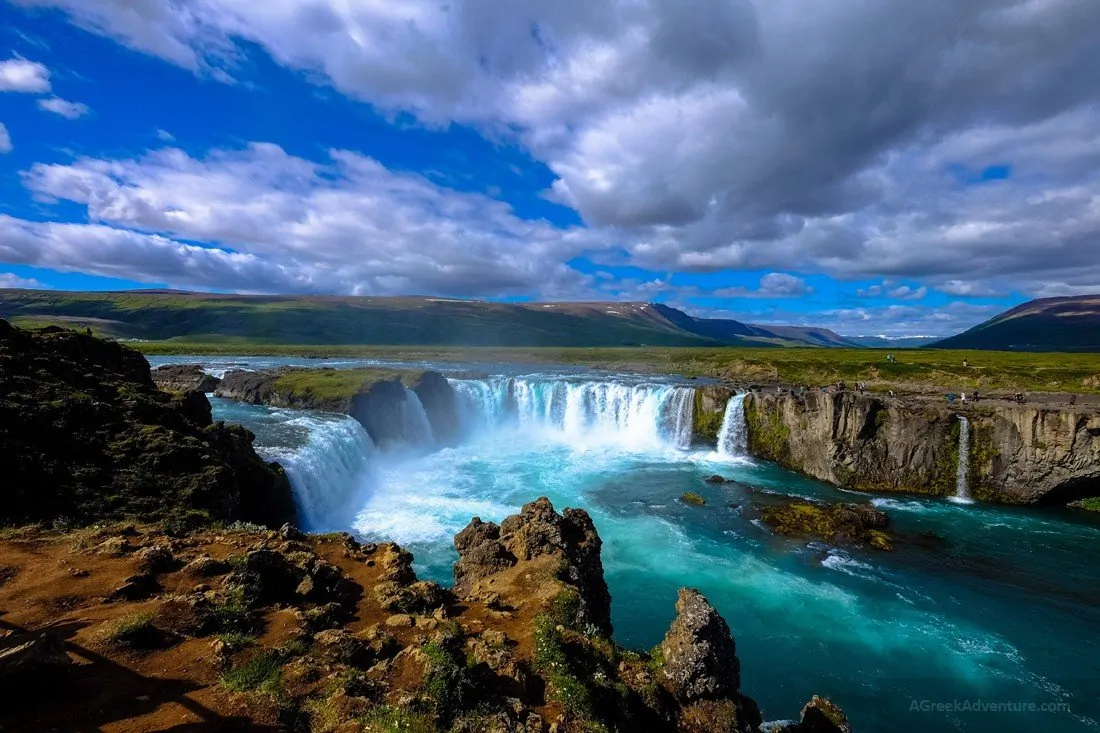 Its proximity to the North Pole means low temperatures in the winters. That sometimes gets to around -30°C.
The nation is indeed endowed with numerous cold-related attractions. Some of these are hot geysers, glaciers, sheltered lagoons, and ski resorts.
Indeed, you may wish to visit the city to ice skate, watch whales, feed dolphins, fish for fun at the local seaside villages, and bathe in the various hot springs that dot the nation.
Click for suggested hotels in Reykjavik Iceland.
If you are a lover of indoors, you have numerous concerts, balls, theaters, and restaurants for your taking.
They offer several facilities and activities, all of which are geared for your enjoyment.
Guided Activities and Tours in Reykjavik Iceland.
Iceland is one of the coldest countries in Europe. Plan your clothing accordingly.
Here is the WHS list for Iceland.
Frequently Asked Questions
Is it Common to Experience Snow in the Winter in Europe?
Yes, it does. But like every year it's a different story too. Some years the snow is coming down, piling up and covering whole countries in white blankets for many months to come while some years the only snow people get is a couple of hours of flurry that melts as soon as it hits the ground.
What is the Coldest Country in Europe?
If you are looking for the coldest country in Europe you will be hard-pressed to find one that is clearly not at least close to being the coldest. Although there are obviously colder countries in Europe, none of them can beat Russia which is considered to have the lowest temperatures on the continent.
What is the Warmest Place in Europe During the Winter?
Contrary to common belief, the southernmost region of Europe is actually the warmest region in winter. Countries like Spain and Italy don't get as cold as people expect them to be and it means that their regions are actually popular tourist choices during winter.
Conclusion on the Coldest Countries in Europe
As you may well have noted already, Europe has no shortage of attractions in the winter. Regardless of your preferred climatic taste, you may be sure to find at least one destination that suits your unique preference.
There are plenty of things to do in the coldest countries in Europe, as well as in some of the warm ones.
You, therefore, have no excuse at all not to spare a bit of your time on the continent for the sole purpose of tourism.
If I were the one visiting, I would choose the Swiss Alps owing to the natural beauty and impressive facilities.
But since I am not, I leave it up to you to make up your mind. Only ensure that you pay a visit to one of coldest places in Europe the soonest as possible.
Remember to spread the news as far wide as you possibly can, also.
Have you been to any of these coldest countries in Europe? Let us know.
All the best on your next visit! Do read these useful articles when traveling to cold climates: