An Englischer Garten in the middle of Munich? Of course. Actually, it is far from being just a garden! It is a very large park!
Our experiences with the top things to do in Munich continue with this 2nd article (more are coming). You can catch up by reading the first one about Dachau here.
You will be amazed to find out that in Munich you can surf in this park while in others you can actually (spoiler alert) have a ride with an Italian gondola in a Palace!
What? Yes, you can! Read along.
The English Garden (Englischer Garten)
Do not let the name fool you into thinking "Oh, well… another garden". English Garden is far from that. Actually, it is what British people would call "a park". Yes, it is that big. And yes, they host gardens among many things.
This place is officially larger than Central Park of New York. It also hosts a variety of buildings spread inside the park. For example the Monopteros temple, the Chinese Tower, the Japanese tea house, and more.
Here is the view from one of the entrances.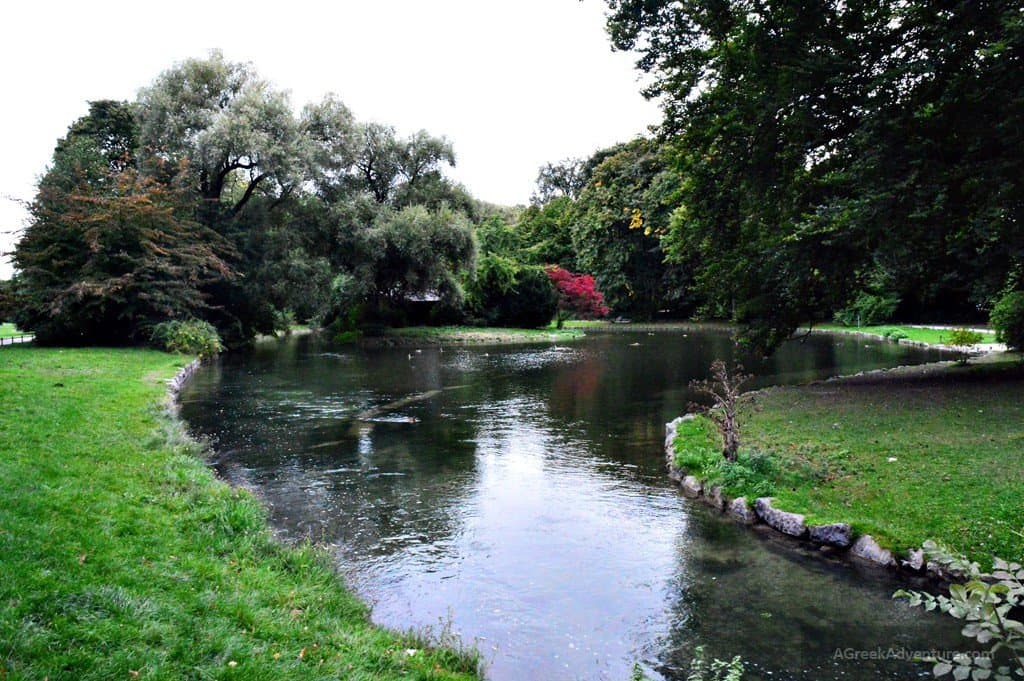 Some cool guys came to welcome us and they were not bothered by our presence. At all.


Small bridges everywhere…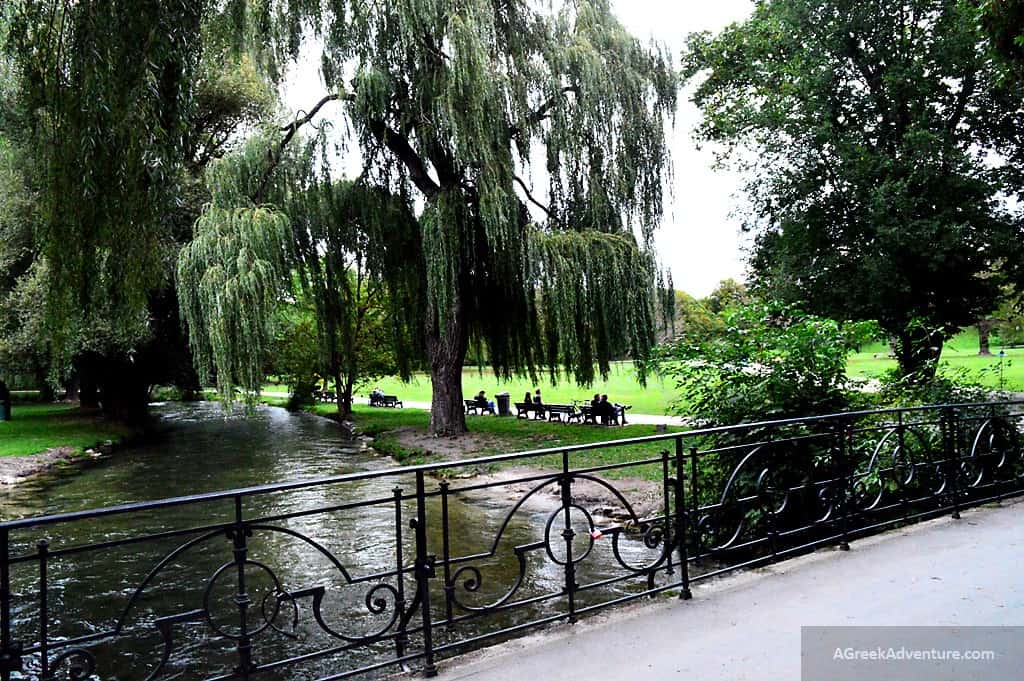 Look closer… There is magic at the bridge. The lovers lock. You may have seen such in many bridges. I think we have seen ones in Paris and London carrying hundreds of locks.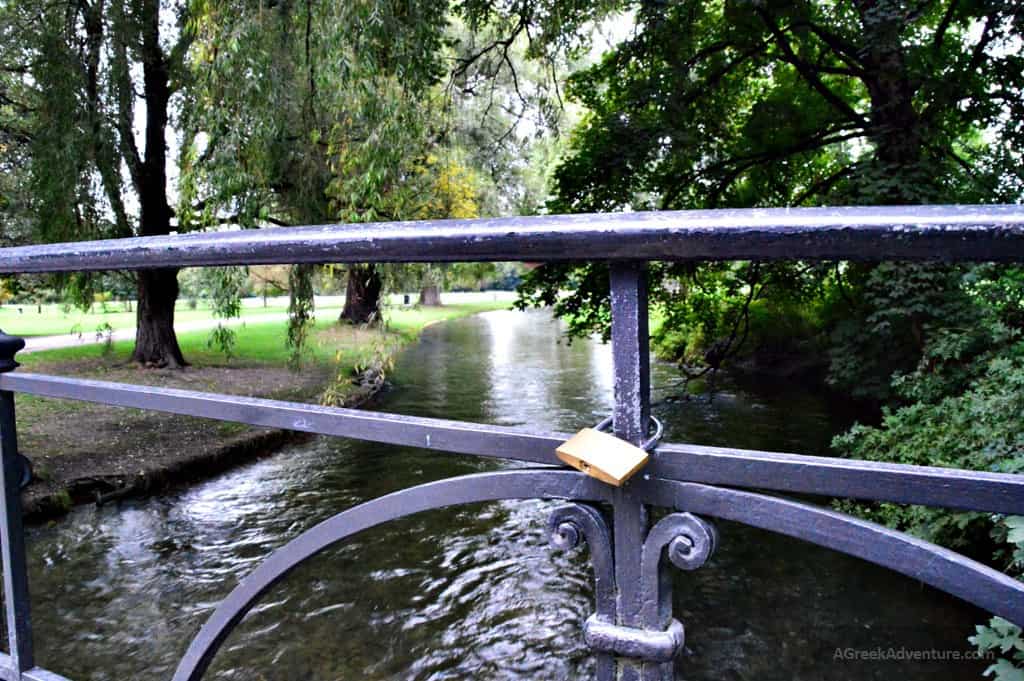 There were lots of people running in the gardens. The place was perfect for that. Peaceful and quiet and relaxing.


While, of course, others preferred to just sit and contemplate on the meaning of life.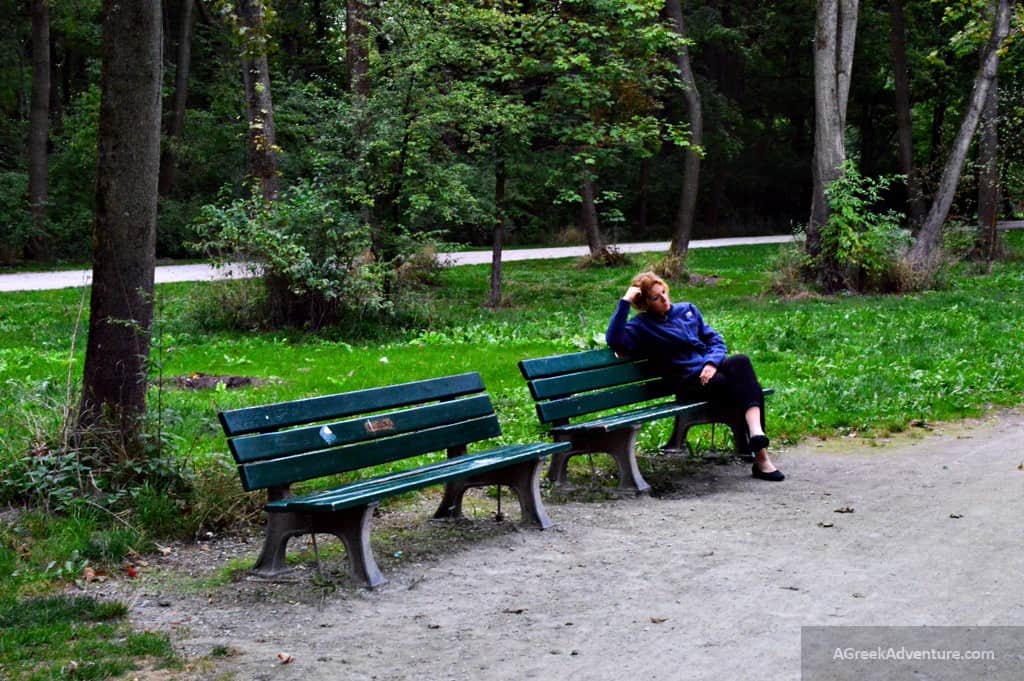 Then you turn at a "corner" of Englischer Garten and you stumble on a group of kids… surfing in the forest. There is a specific location where the current of the river is strong and the river bed formation creates waves.

We have seen some kids cycling in Munich holding surf boards and we wondered where are they going? It is Munich! Where is the sea?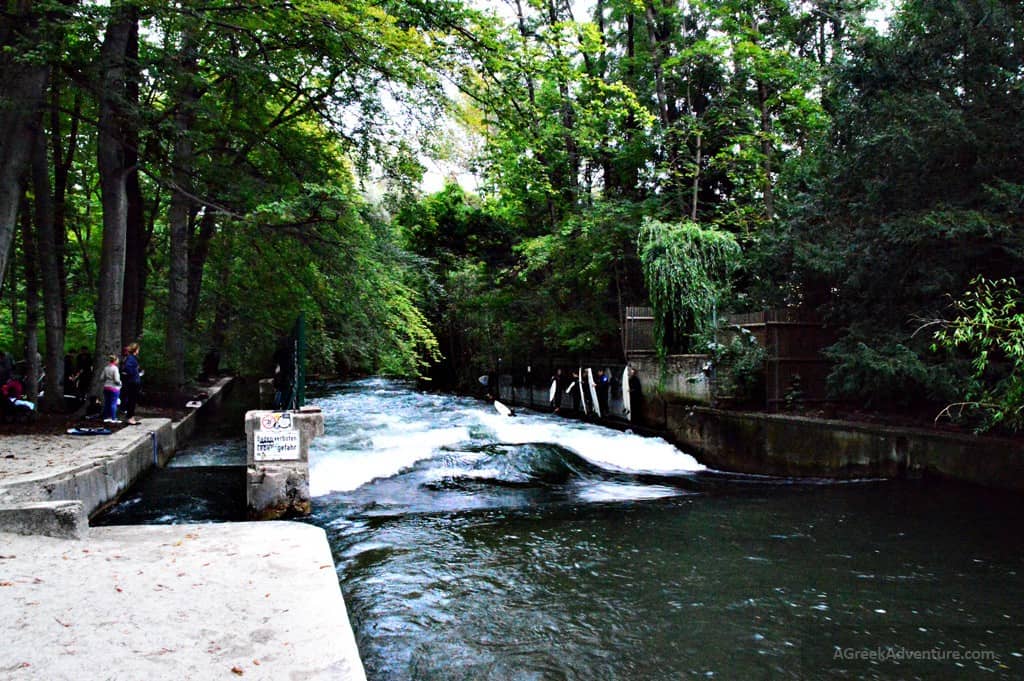 Well, where is will there is a way!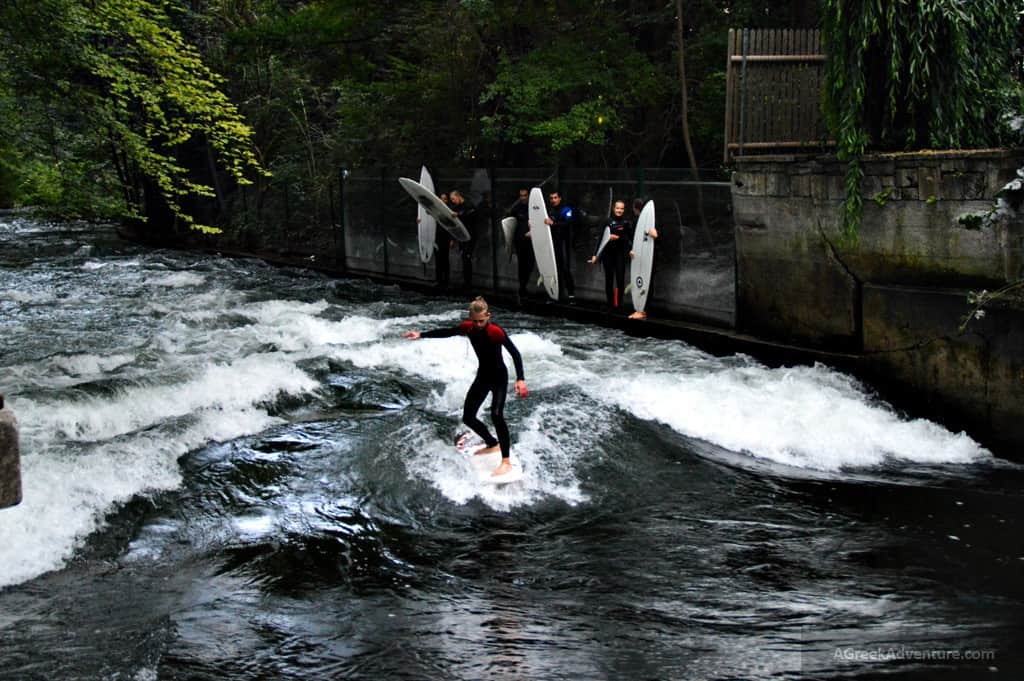 However, words and still photos do not describe this well.
Here are the videos from these boys and girls doing their "thing".
Night was coming fast… It was time for some sausage, pretzels, sauerkraut (we found out that we loved that food) and great Bavarian beer!
We hope you liked Englischer Garten. Stand by for our experience through a wonderful palace, gardens, porcelain museums and golden carriages!
Did we mention the great sunsets? Yes, those too!