Why a 5 days in Germany itinerary? Visiting Germany provides you with lots and lots of exciting cities and locations beyond beer halls and beer gardens!
Most people are very busy from Monday to Sunday on their daily hustles and bustles and thus get no time to visit other places.
You can plan for a 7 or 10 days Germany itinerary too if you can spare the time. It is best to allocate more time to different cities and why not enjoy a few more beers in a relaxed manner.
Your 5 Days in Germany itinerary
If you don't know where to start from the next time you get time, Germany is the right place, to begin with.
However, the fact that you are busy all week long is not enough reason not to explore the world. You can spend a week in Germany, or 15 days or a month, and still not see all.
If you still aren't sure of where to begin from, don't worry as we are more than glad to show you how to spend 5 days in Germany.
Perhaps you can organize a road trip there. Here are our ideas.
Day 1: A Berlin Itinerary
Visit the Grunewald forest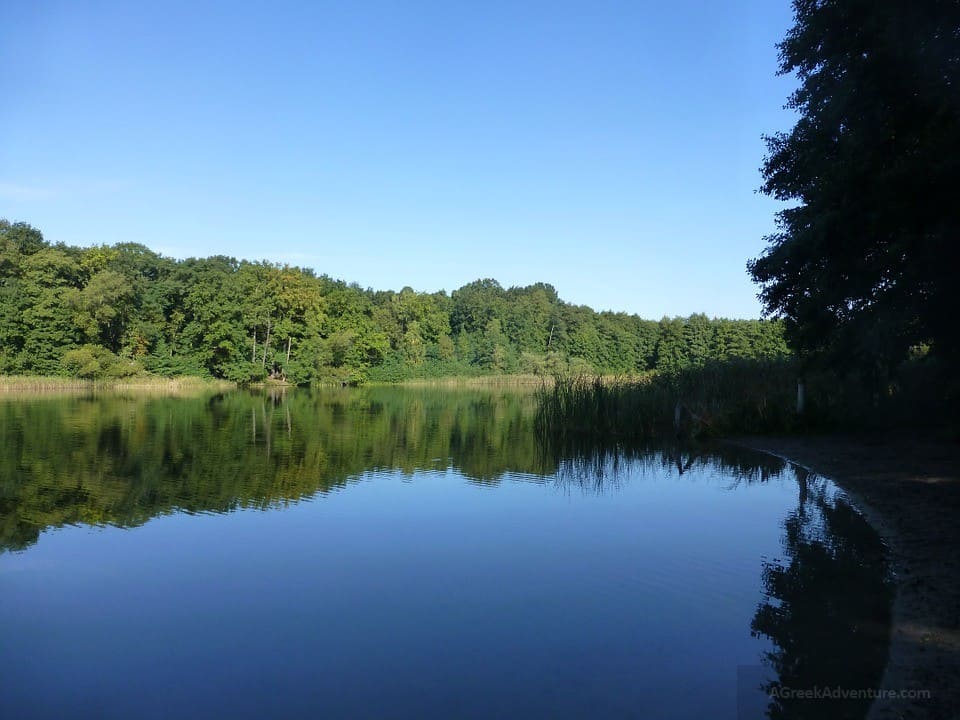 If you are planning to go to Germany for the first time, stopping at Berlin, which Germany's capital city makes you feel you are in the right place.
If you love nature, Grunewald forest is an excellent place to start your adventure from. It is the largest forested area in Berlin, and you can access it through S-Bahn.
The forest packs several amazing activities which you will love.
You can venture through the wood together with your loved ones by bicycle, foot, or on horseback and have a close look at different trees and shrubs and enjoy the fresh air as you enjoy trees as they blow and whistle.
If the weather allows, you can take a dip in the clean waters of Wannsee and have a look at a man-made hill known as Teufelsberg.
If you have time to spare then visit the Brandenburg Gate. That is an 18th-century neoclassical monument in Berlin.
Visit Zoologischer Garten & Aquarium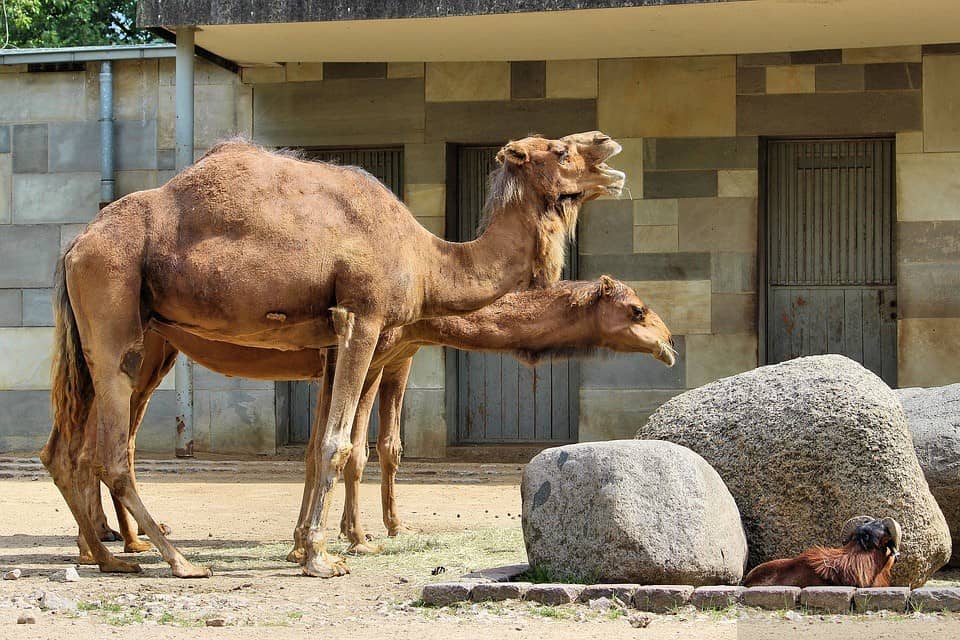 In the afternoon, visit the oldest zoo in Germany, which opened in 1841, and the most popular in Europe. It is the ideal place for a picnic and a great scientific resource where you can take your children for knowledge.
The zoo contains more than 14.000 creatures, some of which are endangered species.
You can visit the aquarium where you will get an opportunity to see sharks, insects, crocodiles, amphibians, as well as fish floating on the colorfully illuminated tanks on the dark corridors.
Take a Photoautomaten selfie
Everything you do in Germany is a memorable experience, and that why your day will not be complete without taking a selfie or a group photo and have a souvenir to take home and show the people you left behind.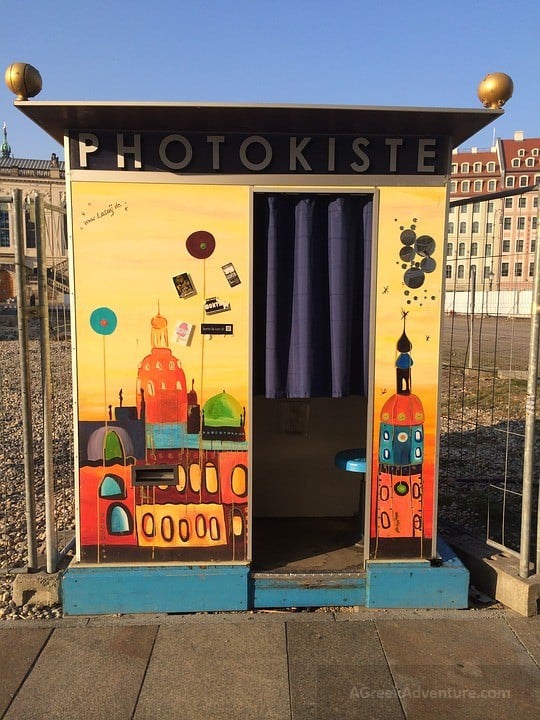 Photoautomats are photo booths open all hours to capture precious moments and print the photos in just a few minutes.
Have Dinner and Sleep in a Cozy Restaurant (!)
After a busy day, all you need is a nostalgic atmosphere to dine in and eventually sleep like a baby.
Hotel Adlon Kempinski Berlin has a two-floor spa and restaurants that serve you with the most delicious and well-prepared food at an affordable price. The spa has a fitness center where you can visit before sleeping for exercise, and you can also get a massage to relax your body.
The rooms and suites vary in terms of prices. You can choose one that meets your expectations according to the weight of your pocket.
However, these rooms have some things in common such as black granite bathrooms with bathtubs, limestone floor, and mahogany and cherry furnishings.
Is Berlin part of your 5 days in Germany itinerary? Check for accommodation options from here and here.
For Private Guided Tours in Berlin, follow this link.
Day 2: Your Munich Itinerary
From Berlin, you can take a 5hr train to Munich, which is a glorious city with attractive historical monuments and buildings.
The city has accommodative public transportation systems such as subway and bus that makes it convenient for you to move from one place to another. Here is how you can spend your day.
Visiting Glyptothek museum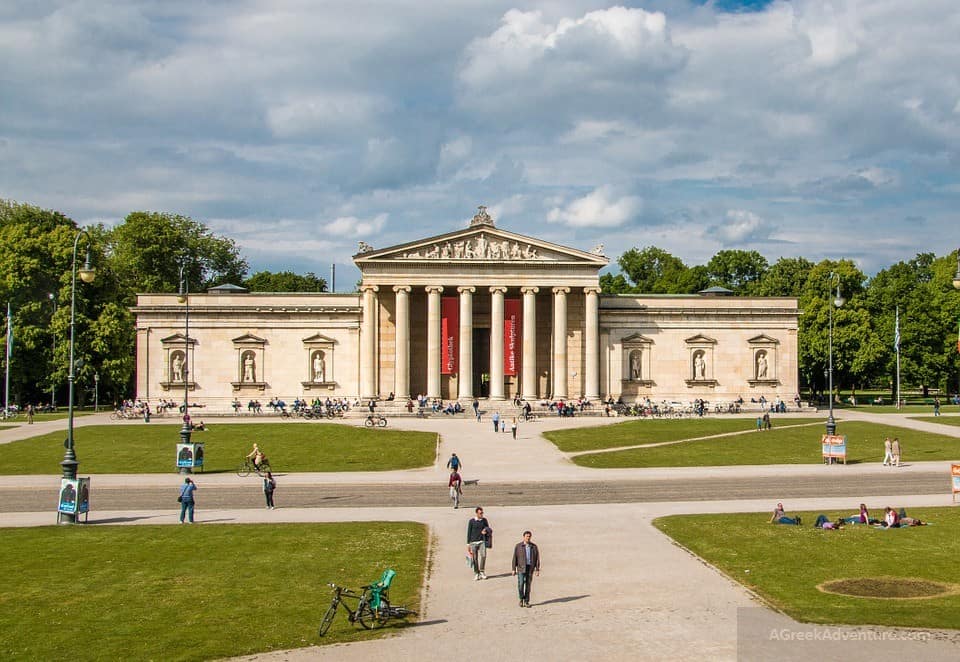 You can start your day by visiting a Neoclassical building of Konigsplatz, known as the Glyptothek museum. The beautifully made building happens to be the only museum worldwide dedicated to ancient sculpture.
As a visitor, you are allowed to wander the exhibits and examine one of a kind art that is open for everyone to see.
Visit Bavaria Statue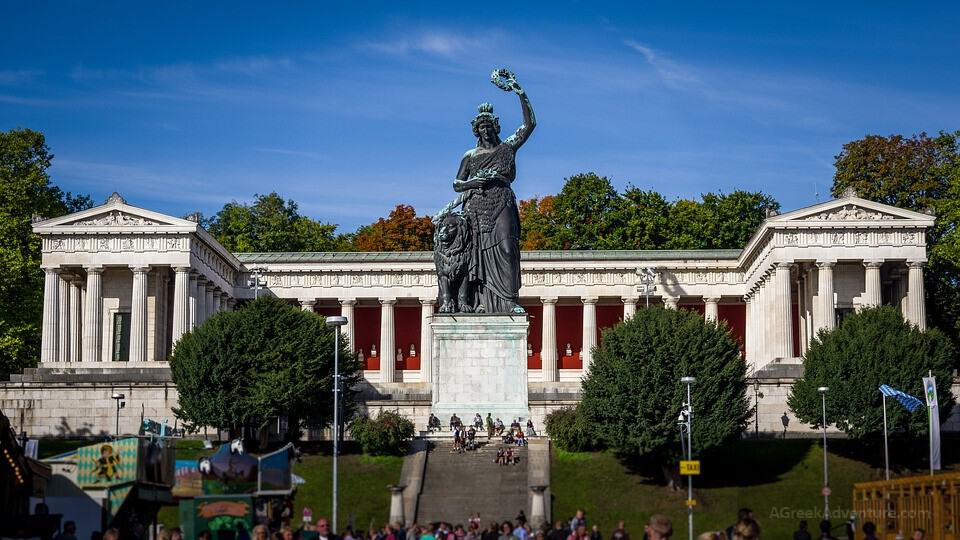 Munich is a beautiful city, and when you land here, all you want is to know more about Bavaria. That's why Bavaria Statue tells you more about this place. It is about 18.5metre tall, weighing about 90 tons.
It was erected in 1850 by King Ludwig 1 to personify Bavaria. The statue is massive and attractive, thus the best place to take a selfie as well as group photos with your loved ones.
Go Swimming at Müller'sches Volksbad
If the weather is favorable, nothing will be more exciting than swimming in a historical public pool that dates back to 1901.
Even though swimming might not sound as significant as other activities one would dream about in a foreign city, Müller'sches Volksbad creates good memories as you take a dip with other people from all over the world.
The place also has a Roman steam bath inside and a Finnish-style sauna with one of a kind lighting which you will love.
Have a Walk Along the Botanical Gardens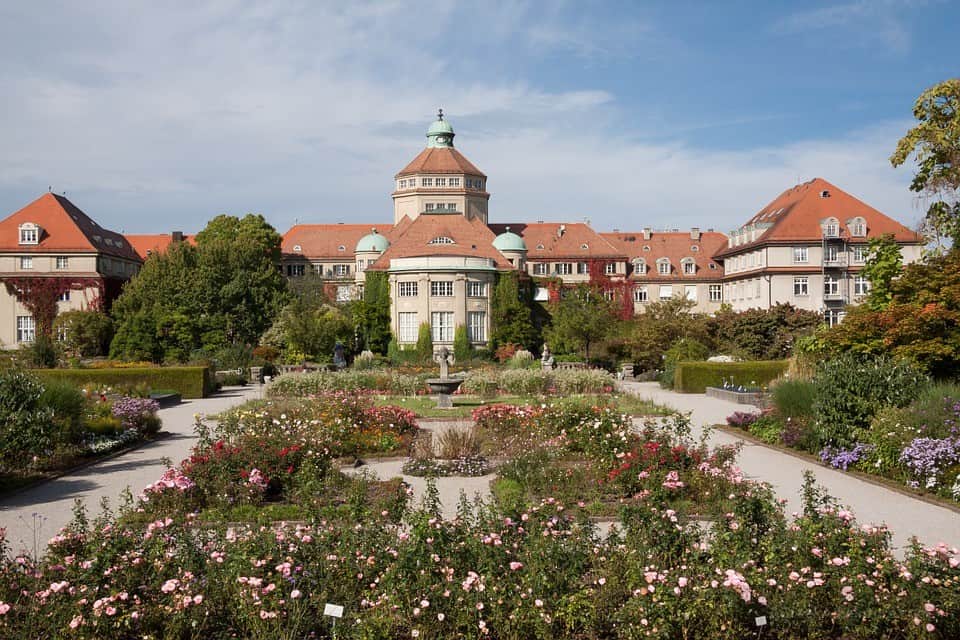 In the evening, you can brighten up your day by visiting the Botanical gardens, a 50-acre land located next to Nymphenburg Palace.
The greenhouse contains everything you would want to see from palm trees to terrapins. Inside is a café that serves all meals and alcoholic drinks, and if you love ice cream, you will still get it there.
If you love green areas, then do visit the Englischer Garten. Notice the river surfers doing their tricks!
Taking a Bottle of Beer at Hofbräuhaus
After a long day, all you want is to have a drink from a tranquil environment, and that place could be no other than the famous Hofbräuhaus, a historical building that dates back to the 16th century.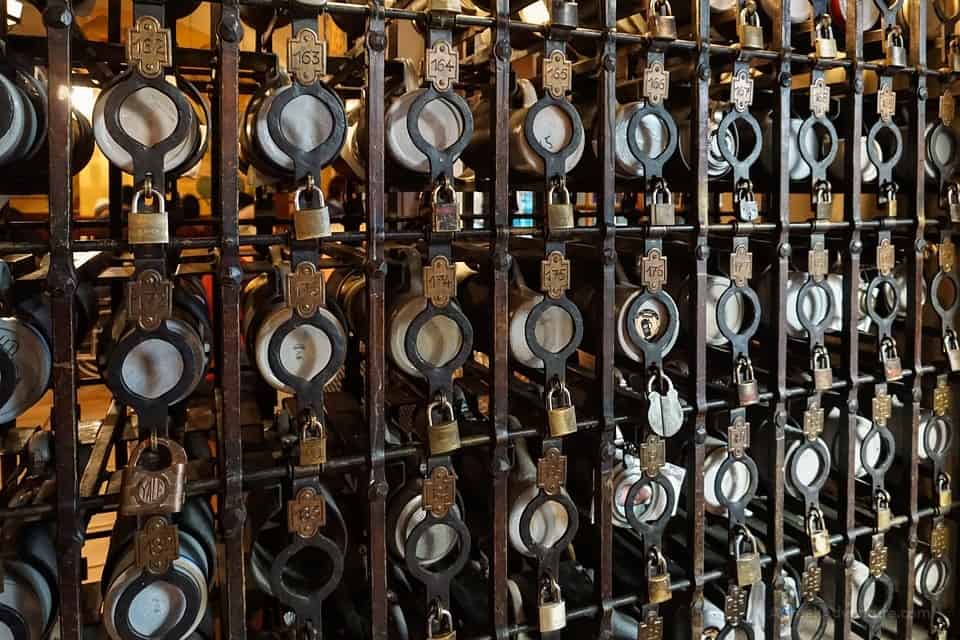 The place has enough seats, thus ensuring that every customer enjoys his or her drink, eating comfortably as they enjoy a live brass band and walk out happily ready to sleep with more expectations of great things on your third day.
Are you going to Munich as part of your 5 days in Germany itinerary? Click to find out where to stay from here and here.
For Tours with a Guide in Munich, click here.
Day 3: A Cologne Itinerary
From Munich, you can take a bus or a train to Cologne, depending on the mode of transport you like. Here, you can do the following;
Climb Cologne Cathedral
You can start your day by visiting the second tallest building in Cologne as well as the UNESCO World Heritage Site known as Cologne Cathedral or Kolner Dom.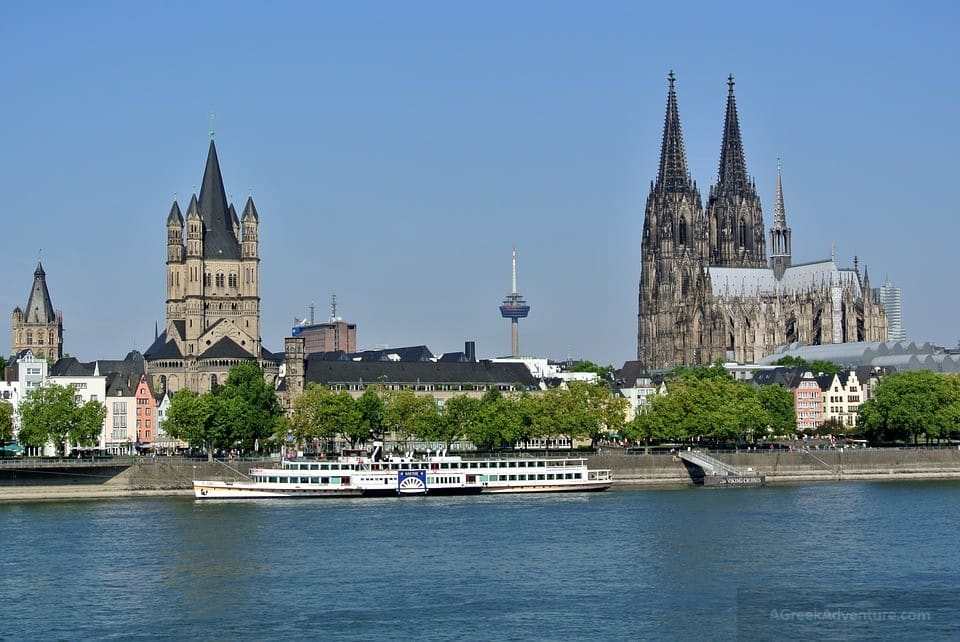 Here, you can straighten up your legs by climbing to the top of this historic building and enjoy a fantastic view across the city.
If you love the heights, you can as well tour the treasury and see the astonishing chapel for free.
Stuff your face at the chocolate museum
The chocolate museum covers more than 4000 square meters, and when you come here, you will get a chance to learn more about the origin of chocolate and how cocoa grows.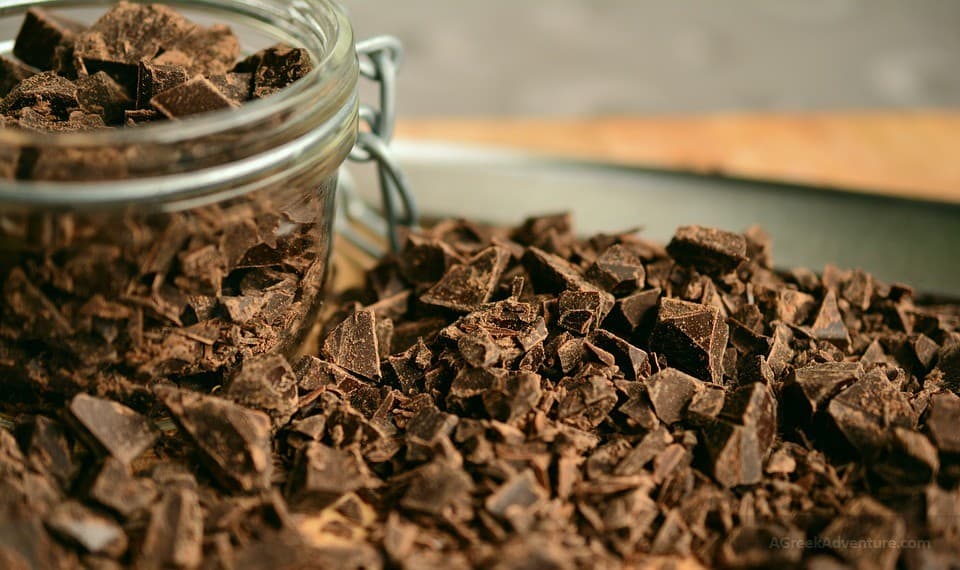 Interestingly, you will see how chocolate is made right in front of your eyes, and if your lucky star shines on you, your guide can dip wafers into the liquid chocolate and give you to taste.
Visit Cologne zoo
Cologne zoo was established in 1860 and marked one of the top-most animal attractions sites in Germany. In this zoo, you will find historical halls that date back in 1800, as well as new facilities that are being introduced, such as the expansive Asian elephant park.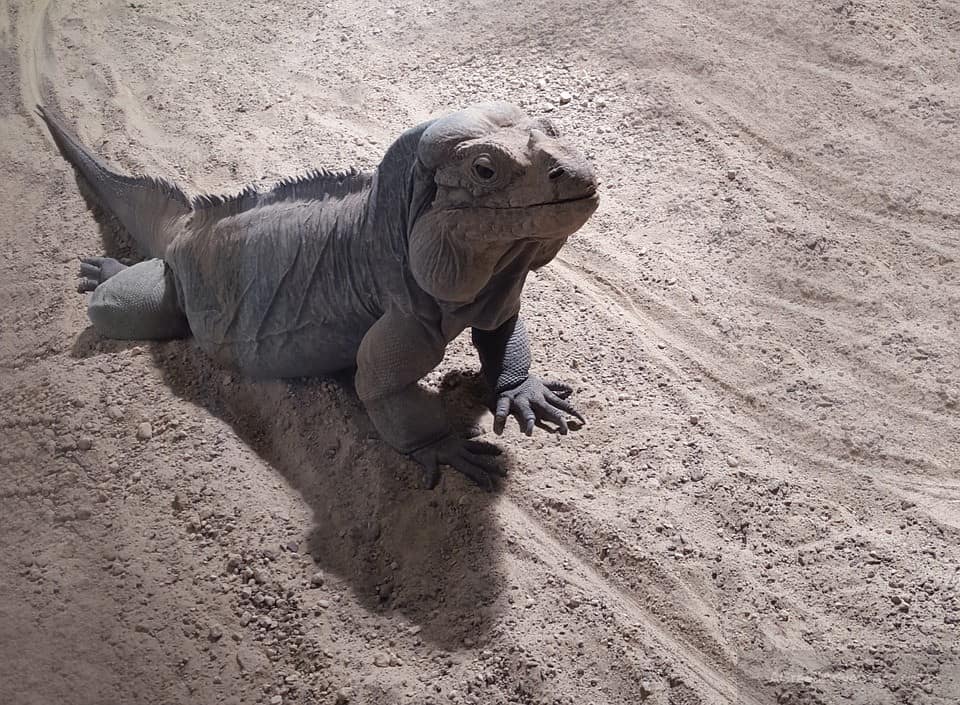 If you are an animal lover, you will enjoy watching primates such as tamarins, bonobos, orangutans, and gorillas. If you are lucky enough, you experience a feeding session for sea lions, otters, penguins, meerkats, and hippos.
Visit Belgian Quarter
You can opt to end your day by going to the Belgian Quarter. Once you get here, you get a chance to taste delicious meals and drinks as you enjoy live music, and by the time you get out of here, your heart will be soothed to sleep soundly.
Add Cologne as part of your 5 days in Germany itinerary? Search for hotels and hostels from here and here.
Are you looking for an organized local tour? Click here.
Day 4: Your Frankfurt Itinerary
From Cologne, you can travel to Frankfurt by train or a bus. The average travel time is about one hour thirty-three minutes with the quickest route taking one hour six minutes. When you finally get here, here is what you can do.
A visit to the central tower
It will be great to have a visit to the central tower, the first thing in the morning when you are full of energy.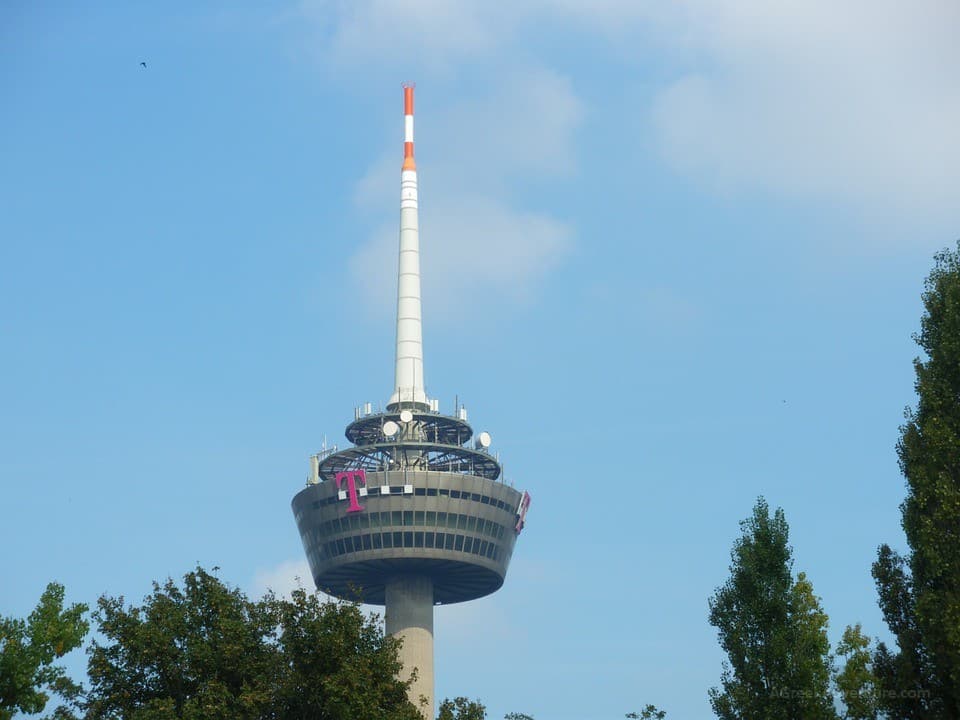 The tower was named after the German river Main and is open to the public. After getting here, take an elevator that will take you through the 650-feet high platform and enjoy the view of Frankfurt.
Main Tower Restaurant & Lounge is right here, and you can enjoy a cocktail and meals to help you start the day with energy.
Visit Senckenberg Museum
Dropping by one of the most significant natural histories in Germany sounds like a great idea. Senckenberg Museum is the right place where you or your children can get an education.
The place displays thousands of exhibits that range from fossils to Egyptian mummies and the famous giant dinosaur skeleton.
Take a walk through Palmengarten
Palmengarten is a botanical garden that dates back to 1868.
It was established by a group of Frankfurt citizens and takes you on a horticultural journey from the blooming flower gardens in Europe to the rain-forests' exotic plants to the African Savanna.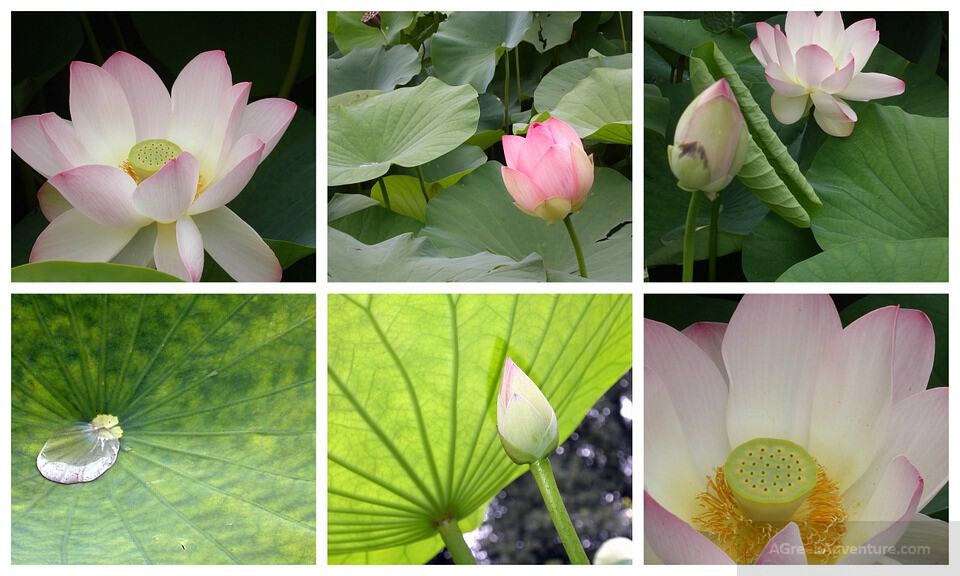 It is laid on 50 acres, and with various greenhouses erected, you can have a glimpse of multiple botanical species from all over the world.
Eat local at Erzeugermarkt Konstablerwache
In the evening, head to Erzeugermarkt Konstablerwache and have a taste of all the regional culinary food offered here, from cured meat to assorted cheese and wash them down with your favorite wine.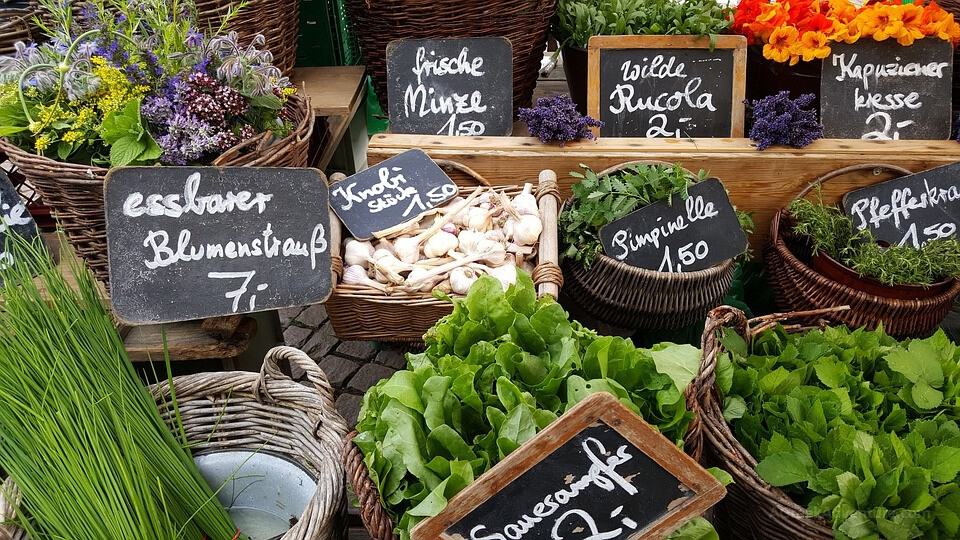 That is also a perfect place to try hand cheese with music (Handkäse with Musik), or green sauce blended with herbs (Grüne Sosse) and have something to say when you get home.
Dancing at Robert-Johnson club
Before retiring to bed, you can join other music lovers at Robert-Johnson and dance your heart out on the dance floor.
The club can hold up to 100 people, and therefore, it is the right place to connect yourself with others as you enjoy music mix from international and local DJs.
Is Frankfurt part of your 5 days in Germany itinerary? Explore your staying options from here and here.
Select one of the guided tours from here.
Day 5: Your Hamburg Itinerary
On your last day in Germany, you can take a train to Hamburg and see what the place has that other sites don't.
Have a look at Elbtunnel
Elbtunnel is an underground river tunnel and the longest river tunnel worldwide and flows under river Elb in Hamburg.
When you are at the harbor, you can access the tunnel's entry point and reach the other side.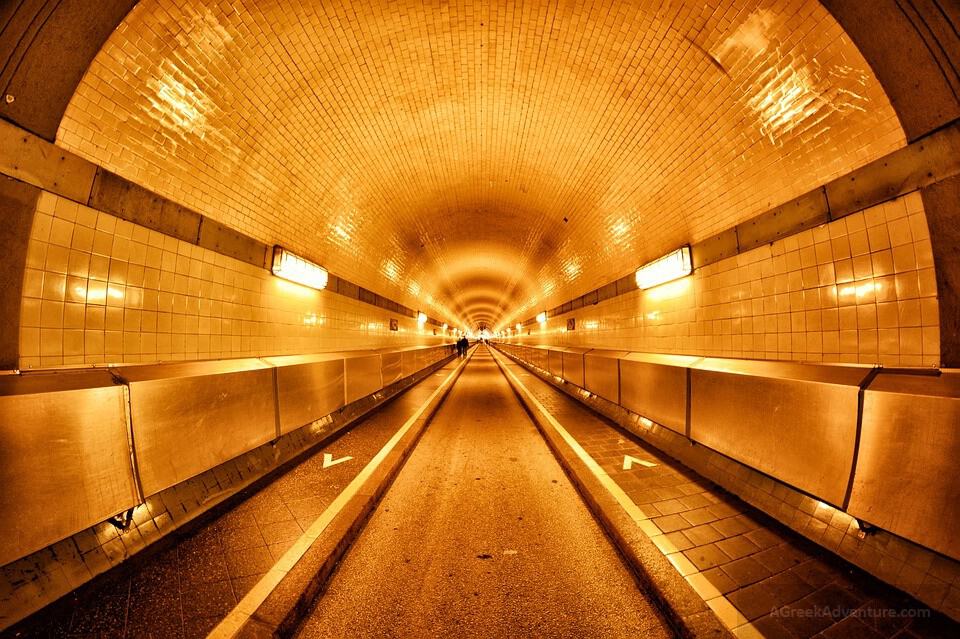 Upon entering the tunnel, it will take you less than ten minutes to walk to the other side, and you will have a chance to explore the other side of the harbor.
The tunnel is amazing, and you can also opt to enter with a bicycle. Even though the other side of the harbor looks okay, the tunnel too looks marvelous.
Climbing on Rickmer Rickmers

Rickmer Rickmers is the famous floating landmark in Hamburg and a great place to be. You have a chance to climb on top of the ship. Enjoy the magnificent view of the port.
Go shopping at the Best Vintage Shop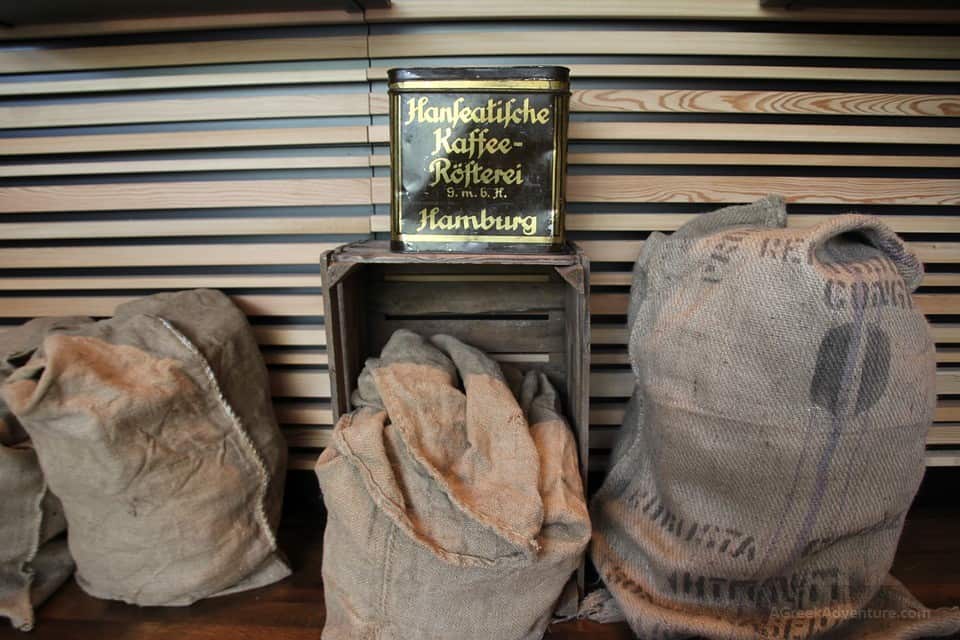 If you still have some penny left on you, go out shopping at the Best Vintage Shop.
The place offers beautifully preserved old things, and you can buy some for you or your loved ones.
Visit Hamburg Harbor
Hamburg is a harbor city, given that it has the third-largest port in the world that dates back 800 years ago.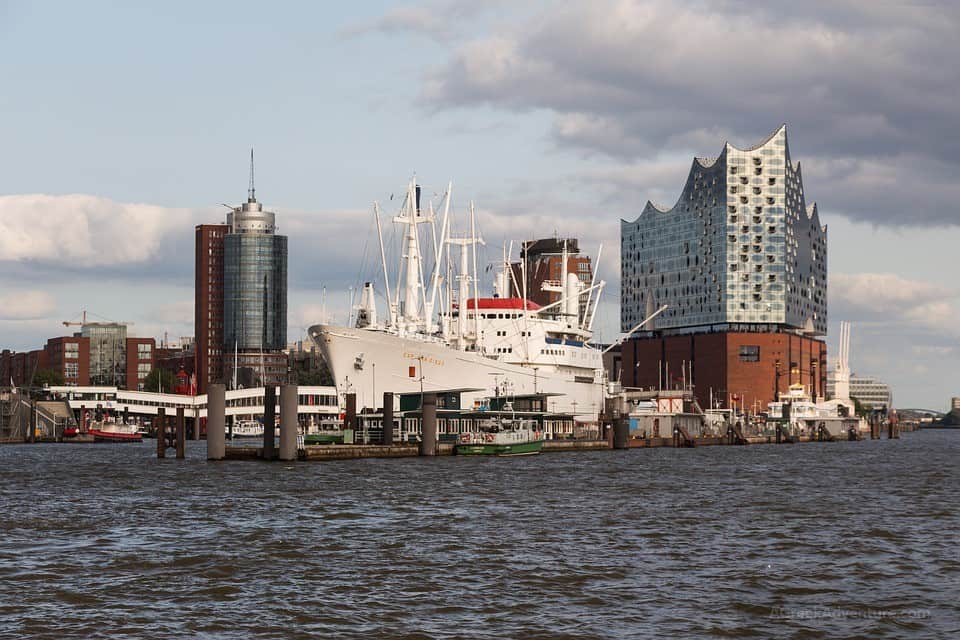 You can have a different taste of Germany's best by taking a boat tour or strolling along the waterfront.
You can as well enjoy seafood dinner at restaurant Rive viewing the port as you flashback your memories in Germany.
Are you visiting Hamburg as part of your 5 days in Germany itinerary? Here are your staying options from here and here.
To prebook for tours in Hamburg, click here.
Do read this additional post for German travel tips!
Final Thoughts for 5 days in Germany itinerary
Visiting a new place is the best feeling one can ever have. It helps you to have a unique experience as you visit new sites and meet new people in your life.
Germany hosts some of the most fabulous Christmas Markets too.
If you happen to be lucky enough and get a leave from work or plan to take a vacation with your family.
This above is how you can spend 5 days in Germany, and as you go back home, you will have something to smile about.
You may also like: