Enjoying Christmas in Europe comes with an entirely different allure. When it comes to Christmas celebrations, some of the best Christmas markets in Europe are ideal destinations for travelers.
It is that time of the year; it's Christmas time and flags the Winter Holidays.
An essence of grandeur if you like! Now is the time to plan (yes, in August) to get the best possible prices for airfare and accommodation.
A sizzling blazing spirit goes through Europe each year bringing up the best of Christmas markets in Europe that are out there.
Fantastic decorative lights and ornaments elevate warm feelings everywhere around.
Our expert's team put together this handy post for where to spend Christmas in Europe. We took into consideration the preferences of our fans, of millions of visitors of Europe, and a little bit of Christmas spirit and magic.
Here is our extended and informative post!
23 Destinations for Best Christmas Markets in Europe
Why in Europe? It could be the architecture when all the twinkling lights fill the night with amazing colors and buildings of Old Europe. It can also be the cobblestone streets that get a different life of their own.
Maybe it is the spectacular range of different foods that each European country has to offer in the Christmas period! Could be the mulled wine, spiced with cinnamon and herbs of Northern countries.
Could be all of these put together, next to a dazzling Christmas tree, aside to a blazing fireplace.
Some of these Christmas winter destinations offer wooden chalets and glamor while others offer joy through their open-air Christmas markets in Europe.
It could be love and who can tell?
Christmas have their magic dust, and specific European destinations take that magic and mix it with each local magic ingredients.
Let's find out.
Vienna, Austria

The city of Vienna is one of the best Christmas destinations to enjoy your Christmas holiday.
These are some of the events that you can plan for:
The Christmas in Vienna concert
Ice skating
Advent concert at Stephansdom
Belvedere palace Christmas market
Schonbrunn palace orchestra Christmas and new year concert
Freyung Christmas market
Karlsplatz Christmas market
Winter in MQ (winter in the Museumsquartier) and
Mozart Christmas concert
If you plan to go to Vienna besides Christmas period, read our post for things to do in the city.
Copenhagen, Denmark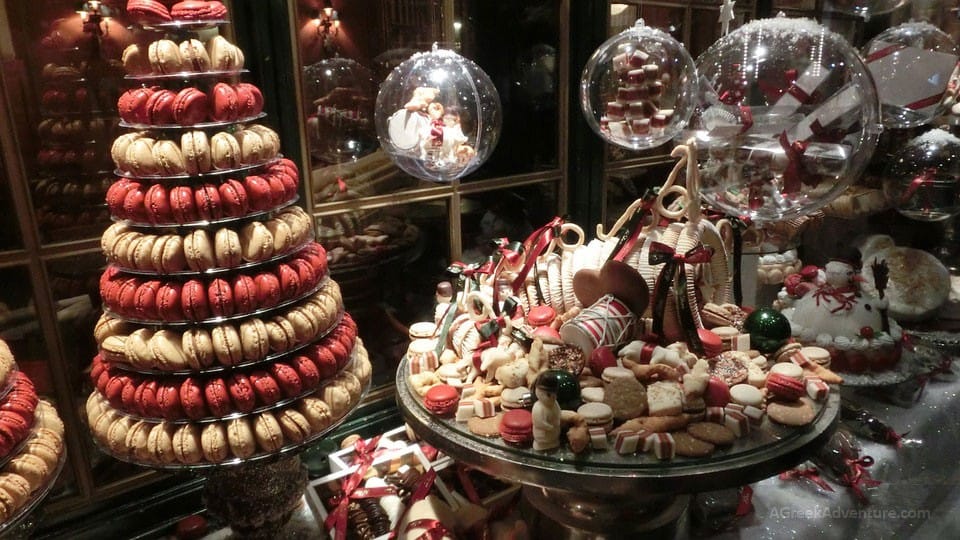 Copenhagen presents several; Christmas events worth visiting.
These are:
Tivoli amusement park
Ice skating in Frederiksberg Have
Copenhagen street foods
The Royal Copenhagen's Christmas tables
Visit Fairytale castle
Paper island street food
Strolling down Kronprinsensgade; you may also visit the old candy factory.
Copenhagen is a great city (top for a living). We spent a week there. Read our posts from here.
Nuremberg, Germany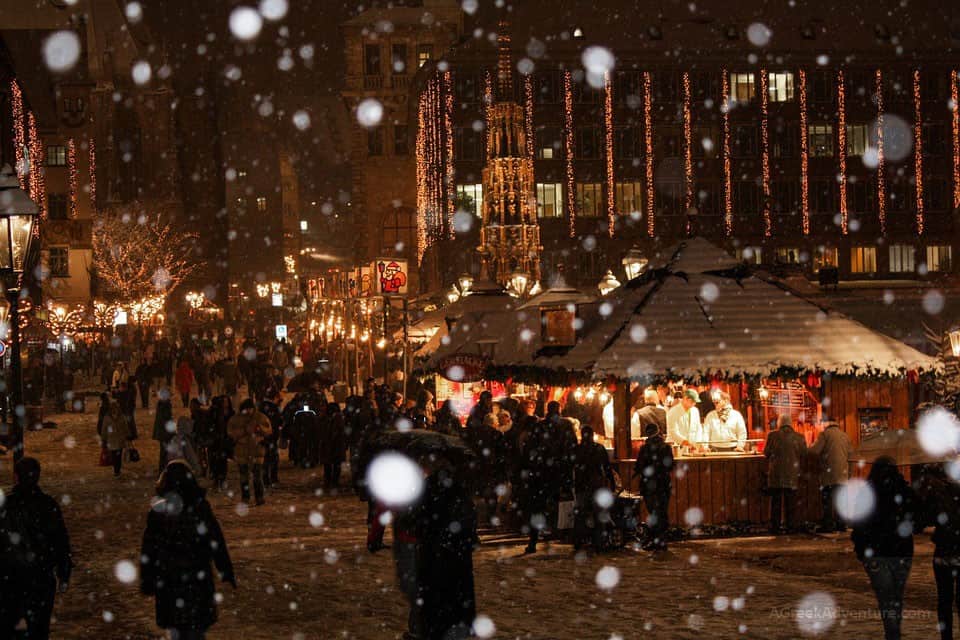 Beautiful sites during Christmas in Nuremberg include:
Be part of a stagecoach tour
The market of the sister cities for international gifts
Visit the Christmas market
See the Nuremberg Christkind
The funny prune men
The children's Christmas market
Find a selection of Christmas tree decors at the Christmas market
If you choose to go to Germany, then read this post for things to do in the country in a few (or many) days.
London, England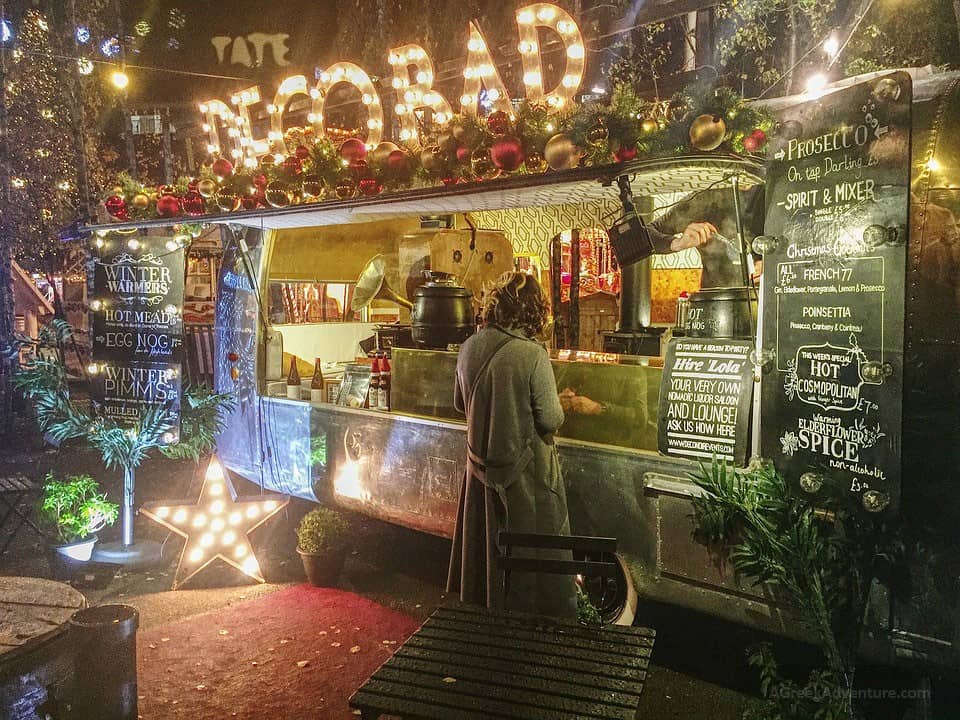 In London, expect the following:
London Christmas concert
Christmas lightings in London
Meet Father Christmas at ZSL London zoo
Visit London museums
Christmas carols at Trafalgar square
Battersea Cats and dogs home carol concert
St Paul's Cathedral
St Martins-in-the-fields Church among others
Go ice skating
London is great at Christmas but also great with kids or not. Read our related posts.
Strasbourg, France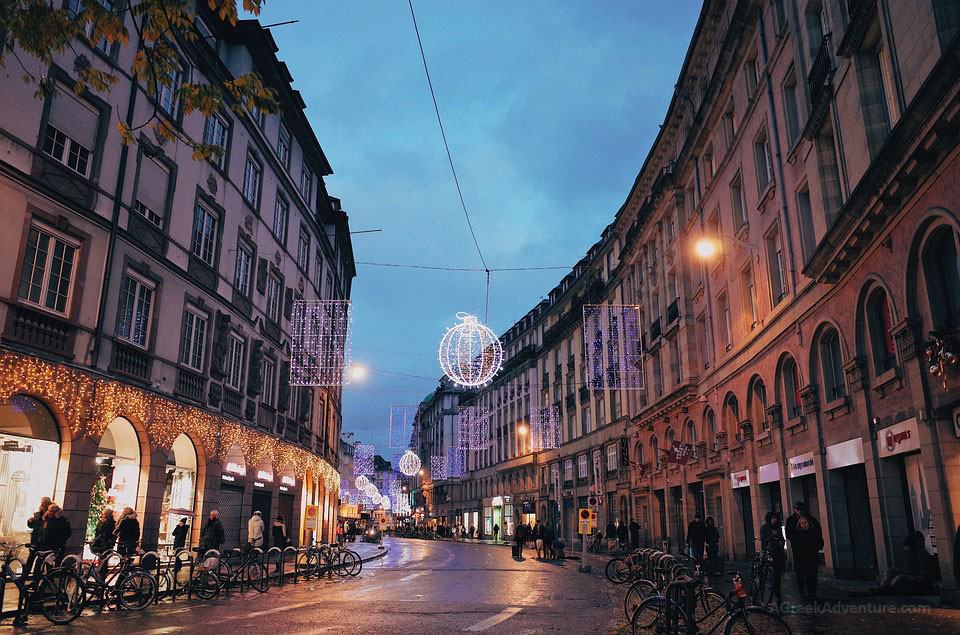 In Strasbourg expect to see; Cathedral Notre-Dame, The Strasbourg Christmas markets, the huge Christmas tree in Strasbourg city that's about 30 feet.
Prague, Czech Republic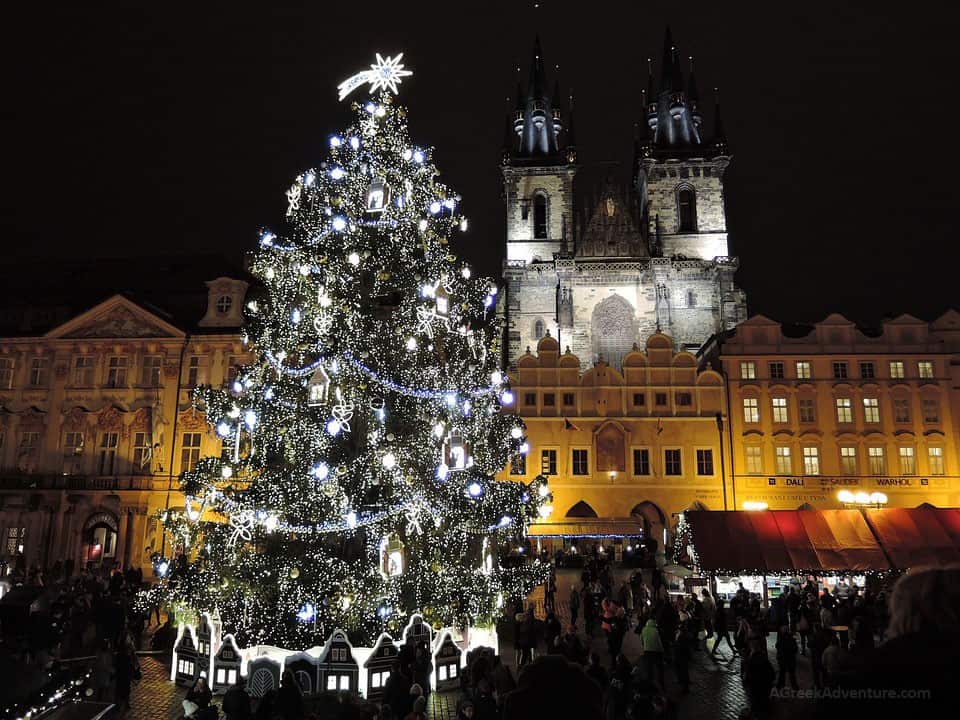 The city of Prague presents these beautiful sights and events:
Watching the Nutcracker ballet and other international class performance
Ice skating in the old town
Relaxing moments at Prague river cruise
A visit to Prague Zoo
Czech traditional food stands
Shopping in Prague street markets
The Christmas atmosphere in Prague town
One of the most popular destinations in Europe for all year round trips. Read what to do in Prague.
Colmar, France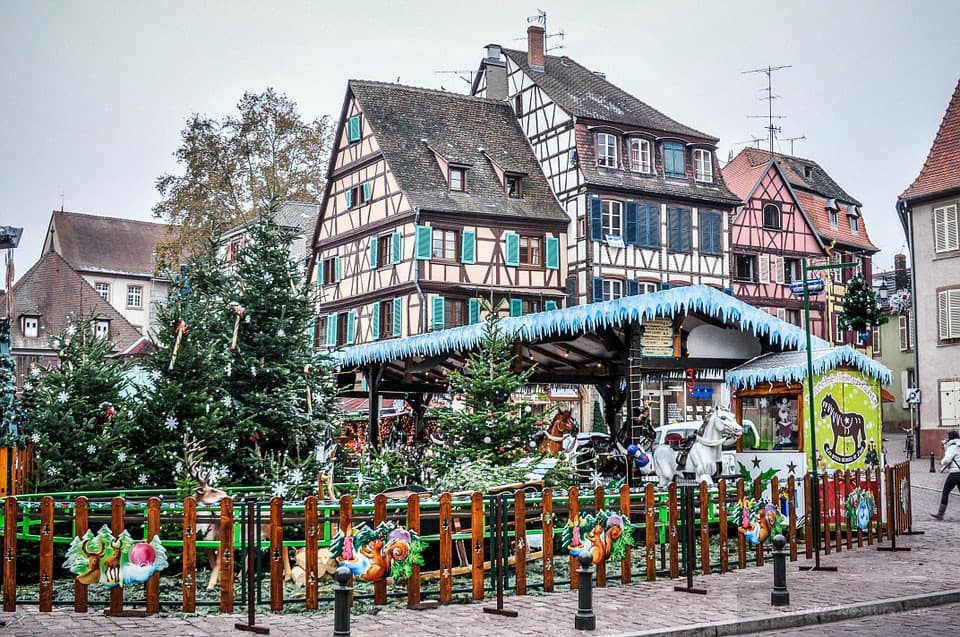 In Colmar city you and to enjoy the following:
A visit to the Toy museum
Colmar Christmas park for children
A stroll through Colmar's Christmas market
A visit to the hills, Christmas carols by boat
Shopping and sampling foods at Colmar City markets
Christmas tasting at Colmar
A visit to the historic town
If you travel to France, then you need to see more things. Depending on where you will choose to stay, there are many options. Read all our posts from here.
Dresden, Germany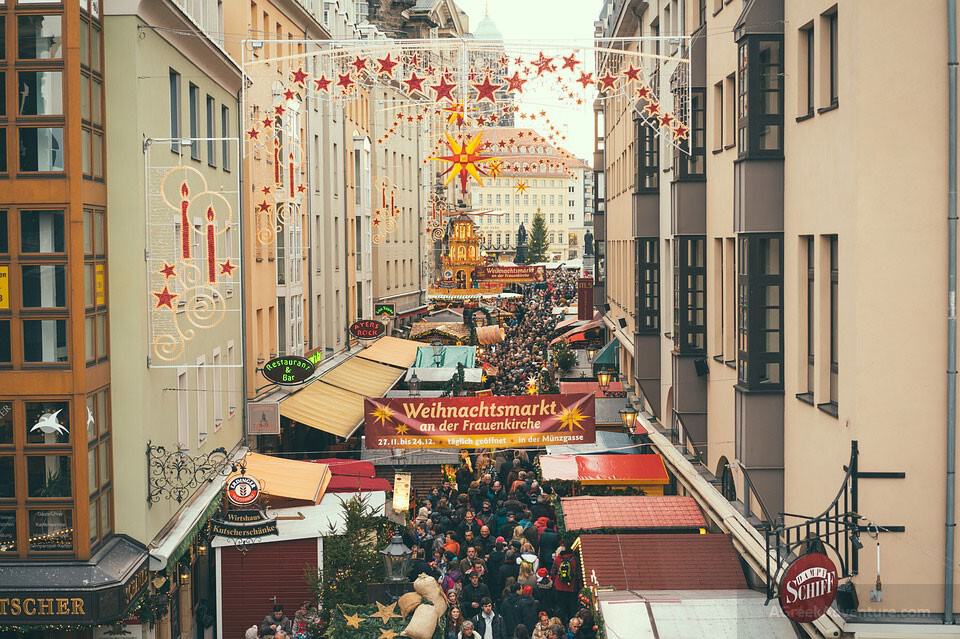 Yes, Dresden city has the record of having the tallest Christmas tree, which is around 14 meters high.
The city of Dresden has one of the oldest Christmas markets in Europe and in the world. Experience the:
The Frauenkirche (Church of Our Lady)
The Moritzburg water castle is one of the world best water castle
The Green Vault museum a rococo-style palace.
Brussels, Belgium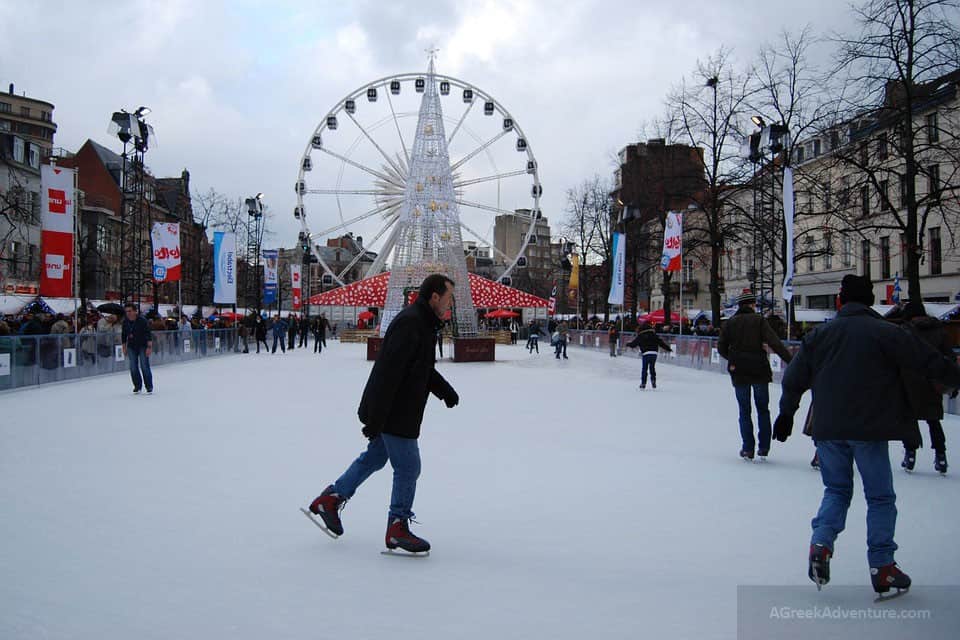 The city of Brussels has some of the ancient cathedrals in Europe; St Catherine, St Gudula, and St Michael cathedrals.
Expect to see amazing Christmas lightings in Brussels streets:
The city hall is well light with Christmas decorations
A visit to the Brussels Christmas market should be in your list
skating at Place de la Monnaie
And finally the Christmas tree, sound and light show at the Grand- Place.
Did you know that Brussels is considered one of the best affordable destinations in Europe? Read why.
Cologne, Germany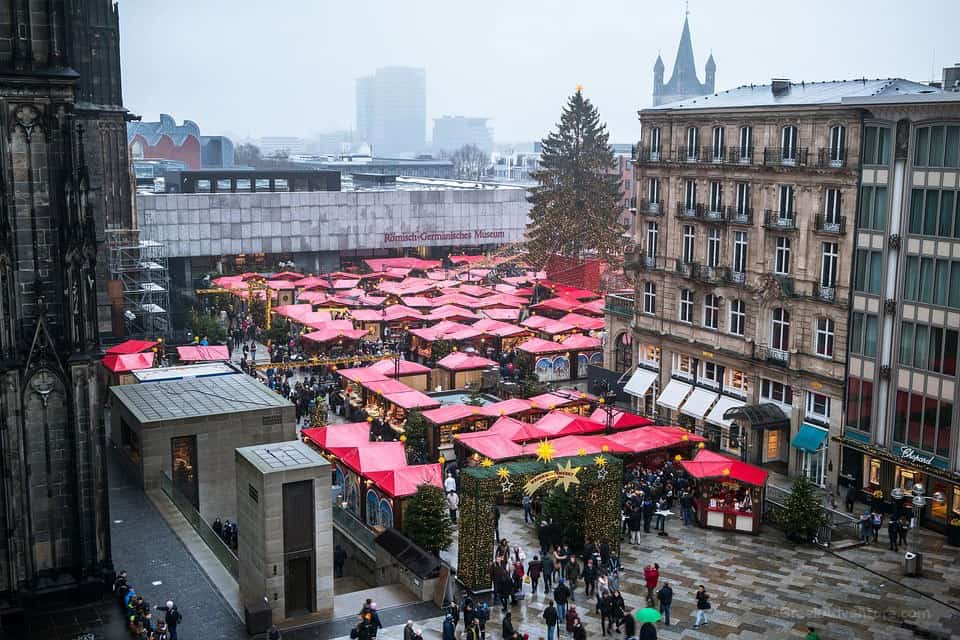 A visit to Cologne city you should experience the following:
The Fragrance Museum
The cathedral or Dom
Cologne city Christmas markets for a variety of Christmas gift for family and friends
A Visit to Museum Ludwig
A visit to the old town and a stroll by the waterfront, the chocolate museum is also worth visiting.
Paris, France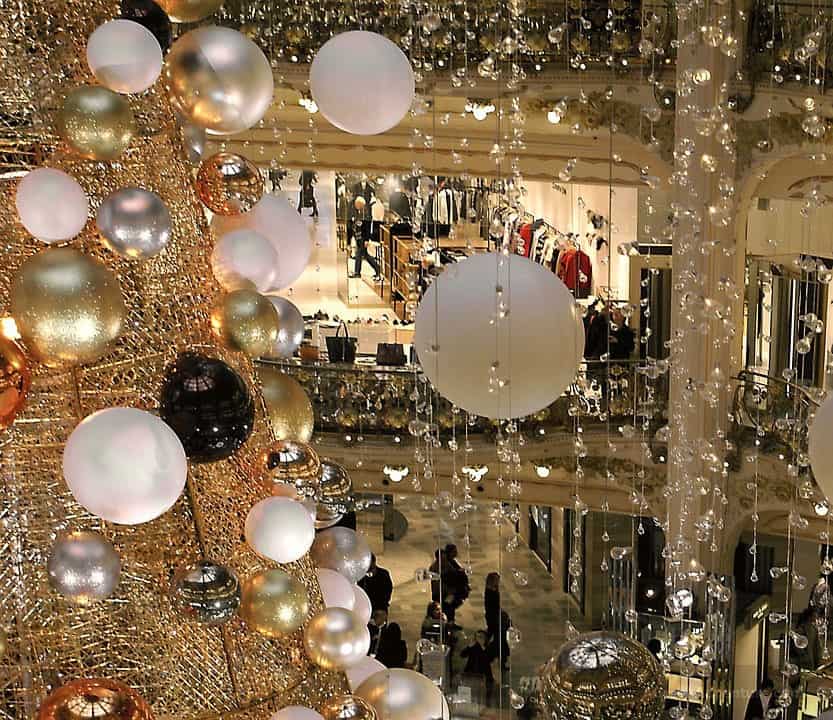 Paris France presents the following during Christmas:
Grand Magasins like the Bon Marche and the Galeries Lafayettes
A visit to Trocadero square for a spectacular view of the Eiffel tower
Ice skating
A visit to the Paris Christmas markets
Christmas in the church at Notre-Dame Cathedral
Sacre-Coeur Basilica of Montmartre or The Church of Saint Eustache
You may also opt to sample wine in Pairs bars and watch the Christmas lighting in Paris streets.
Three days or maybe seven days in Paris? Well, it is Paris, and there is a ton of things to do.
Read our advice and things to do for five days in Paris and another one for seven days.
Budapest, Hungary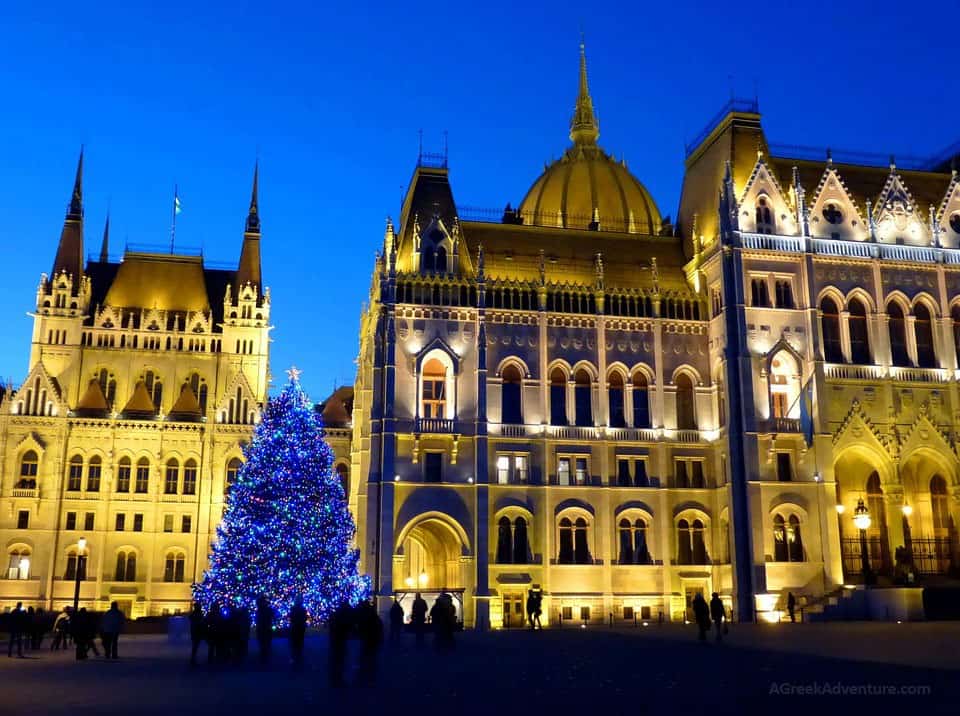 Budapest presents the following during Christmas:
The city of Budapest Christmas boats- cruising on river Dunabe
Christmas concerts In Budapest
A visit to the Budapest Christmas markets
Budapest Nutcracker ballet
The ice rink in the city
Hot springs of Gellert spa
Christmas streetcar ride.
Another city that is not only for Christmas and also included in the best affordable destinations in Europe list.
Trier, Germany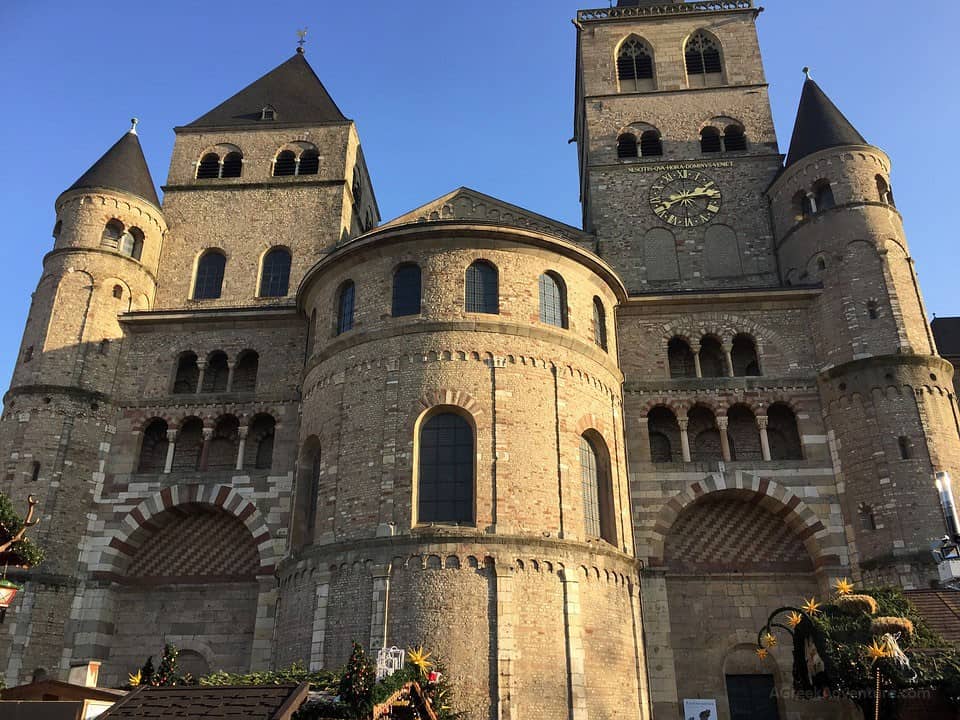 The city of Trier is one of Germany's oldest cities. During Christmas you can:
Visit Trier Dom (Which is the high cathedral of saint peter)
Porta Nigra (An ancient Roman city gate)
Konstantin Basilica
Rheinische Landesmuseum
A visit to Trier Christmas markets
A stroll in Trier streets
Attend Trier Christmas concerts
Visit The Hauptmarkt the primary city market
Bruges, Belgium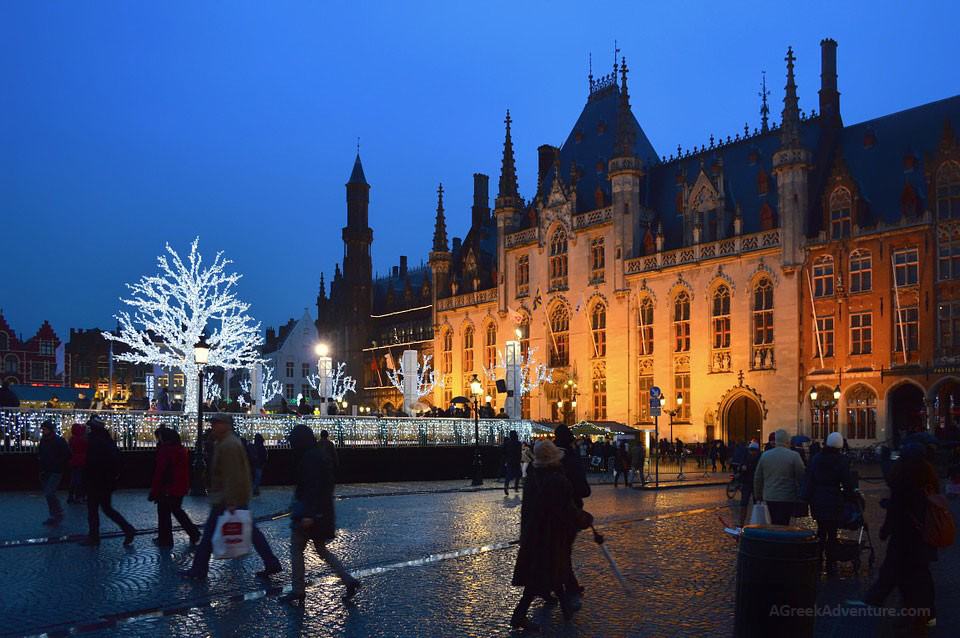 In Bruges, you can do:
Visit Grote Market, the largest market in Bruges for Christmas shopping
Basilica of the Holy Blood
Visit the Grand Hotel Casselbergh Bruges Christmas lounge
Walk in the streets of the city
Enjoy the nightlife at Bruges city, the city lighting, local delicacies, and sample wine.
Geneva, Switzerland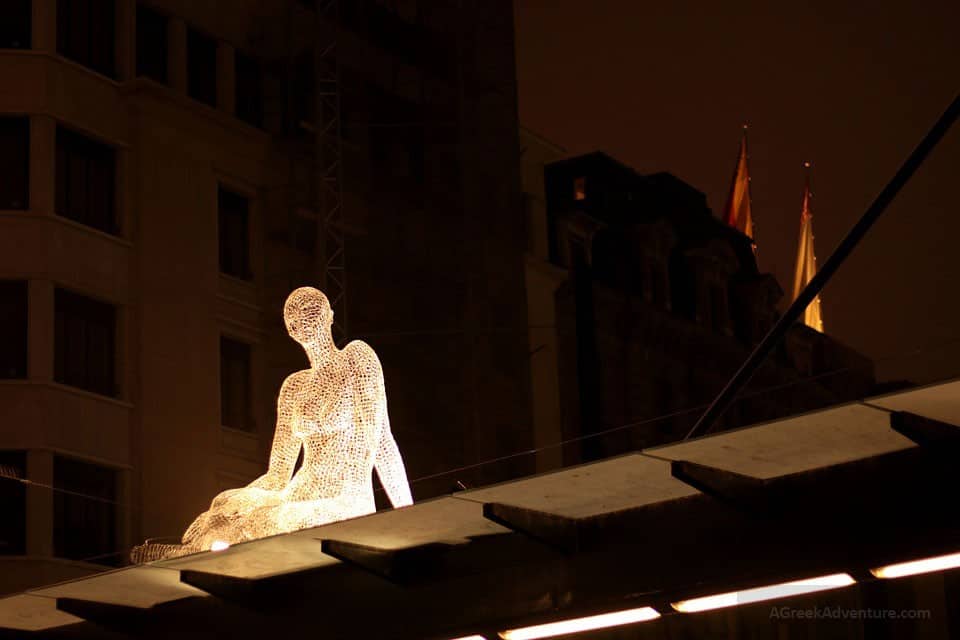 In Geneva, you can expect:
A winter walk on the icy slopes
A visit to the Geneva Christmas markets like the Montreux Noel
Vie the splendid tall Christmas trees like the one at St Gallen's, it is usually about 20 meters
Ice skating
Stay in an igloo village
Be part of a Christmas day procession
Upcoming cities to consider for Christmas Markets in Europe
Ghent, Belgium
That is what you will see in Ghent:
Skating in the city
A visit to Ghent Christmas markets for a selection of Christmas gifts
The winter wonderland castle
A stroll through Ghent streets for spectacular lighting
Visit Ghent Christmas concerts and carols
Glasgow, Scotland
If you plan to visit Glasgow during Christmas expect; A visit to the Barras market, Glasgow Museums, Visit Glasgow's west end area, Meet Santa at St Enoch center, See Santa Claus at snow factor, attend Glasgow international comedy festival and the Glasgow film festival.
Zagreb, Croatia
Zagreb offers a unique Christmas atmosphere it boasts of some of the best Christmas markets in Europe.
Other attractions during the Christmas season include:
The Zagreb street Christmas lightings
A visit to the frozen Plitvice national park
A tour for the Christmas story in Cazma
A visit to an outdoor thermal spa
The museum of broken relationships
Play an ice-hockey game
Skiing at Sjleme ski resort
Rovaniemi, Lapland
At Rovaniemi city, you stand to enjoy
A visit to the Ranua wildlife park
Ice fishing
A reindeer ride at Santa Claus village and see the real Santa
A Northern lights hunting tour
You can also visit the arctic science Centre and museums like the Korundi house of culture, Arktikum, and the science Centre Pilke
Manchester, England
The city of Manchester offers the following:
Skating at the ice rink
Shopping at the Manchester Christmas markets for gifts from different parts of the world
Elf the Musical at the Lowry
Enjoy a magical time at Dunham Massey, and the Curious Teepee
Salzburg, Austria
Salzburg presents a beautiful Christmas experience that includes:
A stroll through the city streets tracking the history of the Silent Night carol, that was initially done here at Oberndorf
Exposure to local cultures like the "Salzburger Adventsingen
Visit a Perchtenlauf
A visit to the Salzburg Christmas markets
Go for skiing
Florence, Italy
These are some main attractions in Florence city during Christmas; best nativity scenes, lighting and Christmas trees, sample Florentine Christmas foods, Ice skating, Visit Florence Museums, Florentine Christmas markets like the Piazza Santa Croce, attend Christmas mass at Cathedral of Florence( Duomo), Ice skating at Florence winter park, Watch The Nutcracker at Teatro Della pergola.
Florence is a city where we've been twice and both times as part of a road trip. Read our post from our experience and include these ideas in your Christmas in Europe in Florence itinerary.
Tallinn, Estonia
In Tallinn you can expect the following during Christmas:
Skiing in the snow
Ice skating on a frozen lake
Enjoying your time in a sauna or spa
A visit to Tallinn Old town
The frozen Jagala waterfall
Traditional Estonian Christmas food
Visit the Christmas market in Tallinn town.
Traveling to Best Christmas Markets in Europe? Use These Resources
First of all make a note of our Travel Resources page here, with lots of links for services for your holidays/vacations in all world destinations.
If you are already in Europe and don't mind driving from one country to another, then you can drive to your destinations?
In case you want to spend Christmas day in one city and New Year's Eve in another then that is even better.
Driving in Europe
You may need an exclusive license on top of your driving one. You can either navigate using your car GPS or a smartphone app. In case your roaming service doesn't charge you extra then you can use ViaMichelin website to plan your route and costs.
We have done that twice for two different road trips in Europe.
Cheap flights for Best Christmas Markets in Europe
Do not let time pass without booking ahead! Book at least 4 to 5 months ahead.
That means that book in or before August. Otherwise, prices will start rising, and many European cities are not that cheap to travel into.
To be sure that you can find the best prices and travel options use Skyscanner and do subscribe for their price alerts.
You can also use this service for Fare Watch Alerts. And cross-check prices and timetables with Google Flights (double-check with Skyscanner for final booking).
Take the train in Europe
You can travel by train all over the world.
Europe is really "crawlable" via train, due to its extended railway network. This website is all you need to start planning your trip to Europe by train.
Book ahead for the Best Christmas Markets in Europe
As usually if you book early then, you can get (better and cheaper) accommodation closer to the places of interest and where Christmas happenings are taking place.
Click here to check prices and accommodation in Booking.com.
Booking is a member of Priceline, Kayak, Agoda, RentalCars, and OpenTable so you can be sure you can utilize the whole network.
You can also use HotelsCombined.com.
The website brings results from Booking, Expedia, Agoda, Hilton, Hoteltopia, Accor, and GetARoom. So, pretty much you get results from at least 80% of the accommodation market.
European Christmas Tours
With hundreds of Christmas in Europe related tours or any cultural and culinary tours, this is the website to have in mind for your Christmas trip.
Choose your city and adventure.
Moscow, Russia for Christmas markets in "Europe"?
Needs a special Visa but do consider being on Red Square of Moscow for New Year's Eve. It is a crazy loud experience!
Read our post here (we were there in 2013).

Which is the Best Christmas Market in Europe?
Well, no clear conclusion can be made. Our research showed the inevitable (and logical) outcome that the decision depends on what everyone wants.
Some people would love to do some Christmas markets "hopping" if they could, by visiting as many Christmas markets in Europe as possible.
What an idea indeed, if you have the budget to spare!
What about you? Have you decided on your Christmas in Europe destination for your trip yet?
Let us know about Christmas experiences in Europe!
Also, read about the