Given that there are beautiful places one can visit throughout the world, 3 days in Prague is an exceptional choice.
It is a beautifully made city that prides itself on the quirky art, centuries-old buildings, the tasty beer, and much more that make it an exceptional destination for travelers.
Check prices for accommodation for your 3 days in Prague, Czech Republic itinerary, from here, or here. If you like guided tours, then click here.
To make it even more interesting, Prague stands out amidst aggressive wars, and given that Hitler spared her during World War 2, it means it's a living enigma.
Are you planning to go there with your loved ones and you are not sure of where to start from? Then, here is what to see in Prague in 3 days. It is a long post with many ideas for your trip to Prague.
Things to do in Prague, Czech Republic
To make it even more interesting, Prague stands out amidst aggressive wars, and given that Hitler spared her during World War 2, it means it's a living enigma.
If planning to go there with your loved ones and you are not sure of where to start from, here is what to see in Prague in 3 days.
3 Days in Prague: Day Οne
Take a walking tour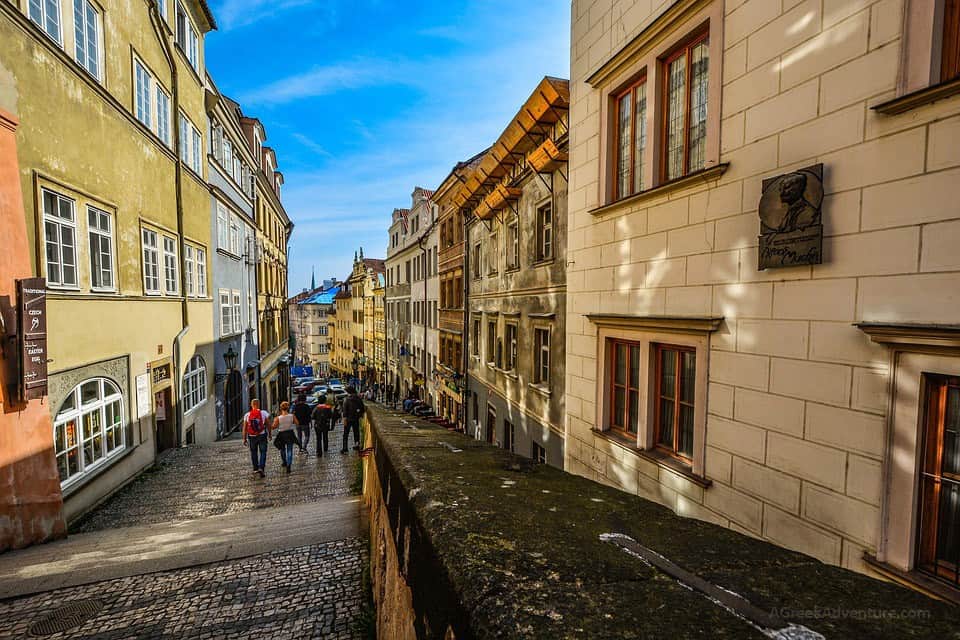 After praying for your journey, it is now time to explore Prague, and Sandemans NewEurope offers a free tour through the Prague City Walking Tour.
The walking tour is a great way to start your 3 days in Prague because you get a chance to familiarize with the city as you learn the history at the beginning of your stay.
The tour takes three hours, and during the walk, you learn about Prague's architectural significance, the city during the communist era, and the role of the town during World War 2.
After exploring the city, appreciate your guide by tipping him or her as you expect to see more about the city.
See the infant Jesus of Prague
Once you land in Prague, you will notice that it is the largest and the capital city of the Czech Republic.
It would be perfect to go to the Mala Strana and have a close view of the Infant Jesus of Prague, which is known as the Child of Prague. Here is the perfect place for a believer to meet for prayers because it is a Roman Catholic statue of Jesus Christ as a child.
The reason I recommend coming here as the first place is for you to thank the Lord for journey mercies from your country, and as well pray for your three days to be a success.
It will be a pleasure to meet other believers who visit the shrine every day to pray and make wishes believing that they will come true.
The statue is beautifully made, encased in an ornately gilded shrine that dates back to the 16th century, and something that will please your eyes.
Visit old town square
The above tour finishes a few meters from the Old Town square, which is a perfect place for Czech cuisine as well as their world's famous beer.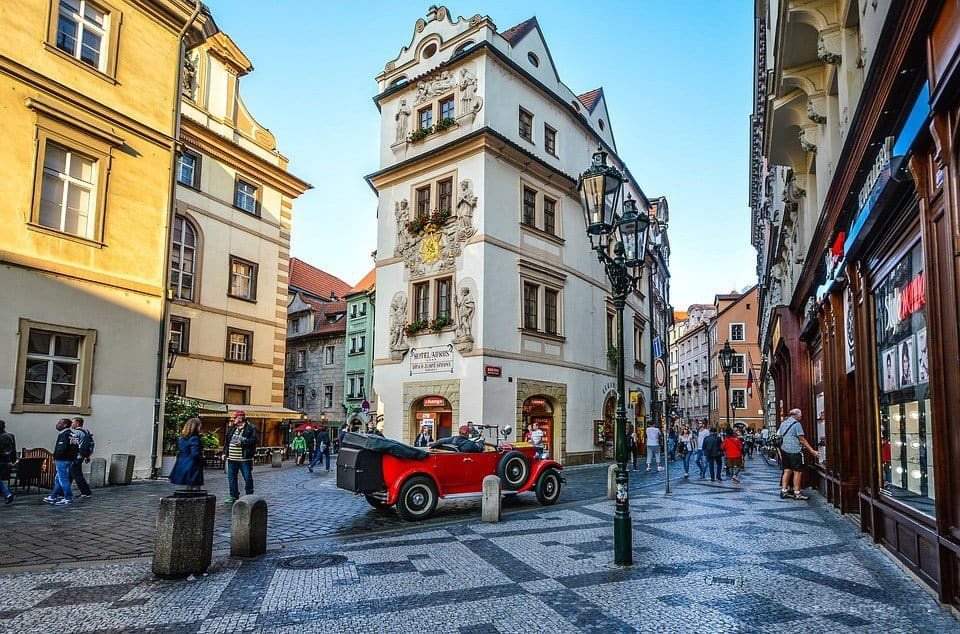 You can drop by Restaurace U Pinkasu and try their dish on their outside seating as you have a beautiful view of the city.
At the Old Town Square, you will see the Church of Our Lady Before Tyn with an iconic twin spire that towers the square and take a selfie or a group photo for memories.
Here, you still can see a beautiful Astronomical Clock that dates back to 1410, making it the oldest Astronomical clock that still works, and the third oldest clock in the world.
The clock has a golden face that pleases the eyes.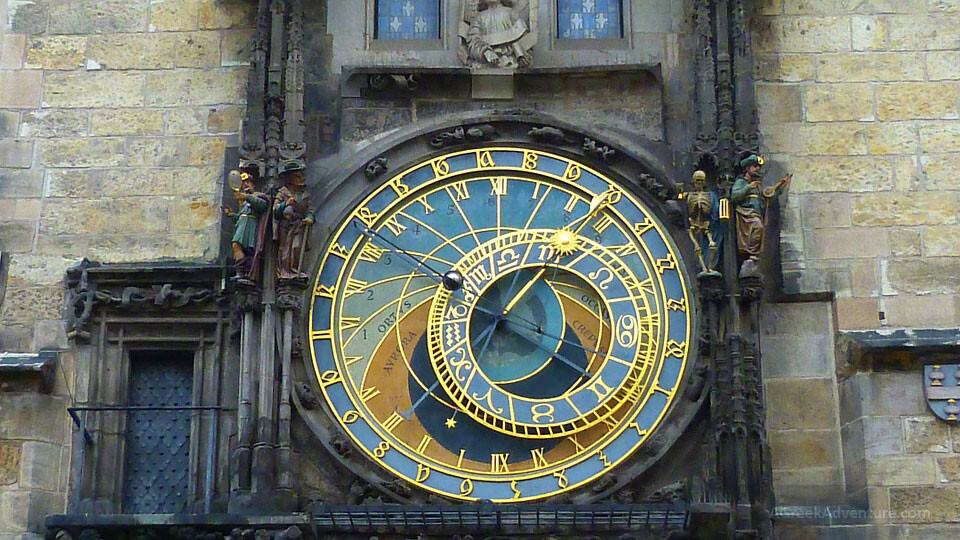 Visit Klementinum Praha Library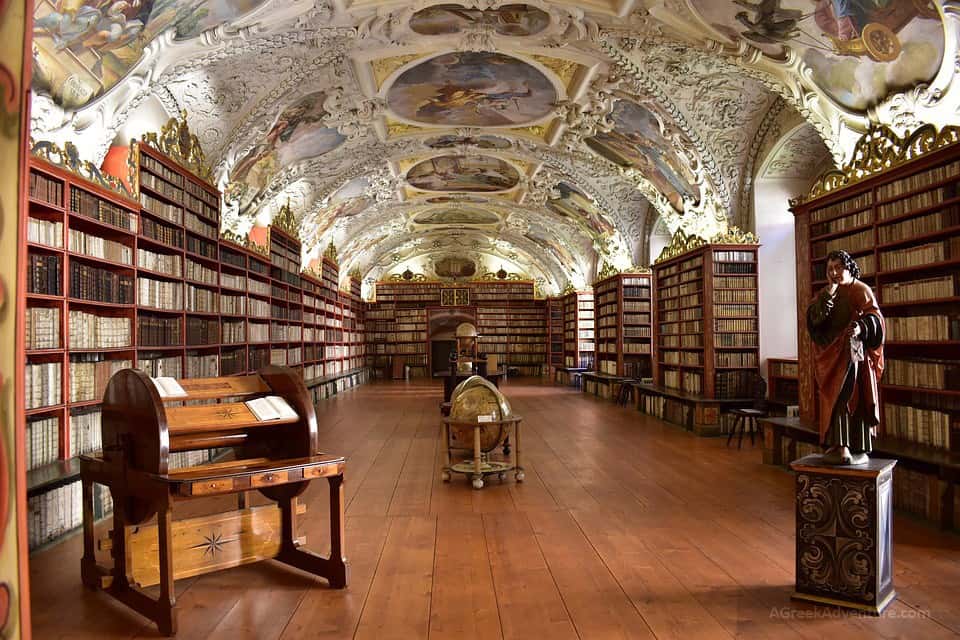 From the old town square, you can take a walk to Klementinum Praha National Library, which is a must-see attraction in Prague that dates back to 1722.
In the library, you will see gold encrusted pillars, hand-painted ceiling, and unquestionable air of grandeur with ornate globes.
The library also has an Astronomical Tower which enables you to have a glimpse of the city when you climb to the top.
End your day at Hotel Modrá Růže
In the evening, you could be so tired and the only thing you need at that time is an excellent place to dine and eventually sleep, and that place could be no other than Hotel Modrá Růže.
The place has spacious rooms with flat-screen TVs, and you get to enjoy in-room massages and phones.
The beds are cozy and ensure you sleep like a baby.
There are minibars available, and you get to enjoy refreshments of your choice, and a buffet breakfast served every day from 7 AM to 10.30 AM will ensure you start your second day with vigor.
3 Days in Prague: Day Τwo
Stroll across the Charles Bridge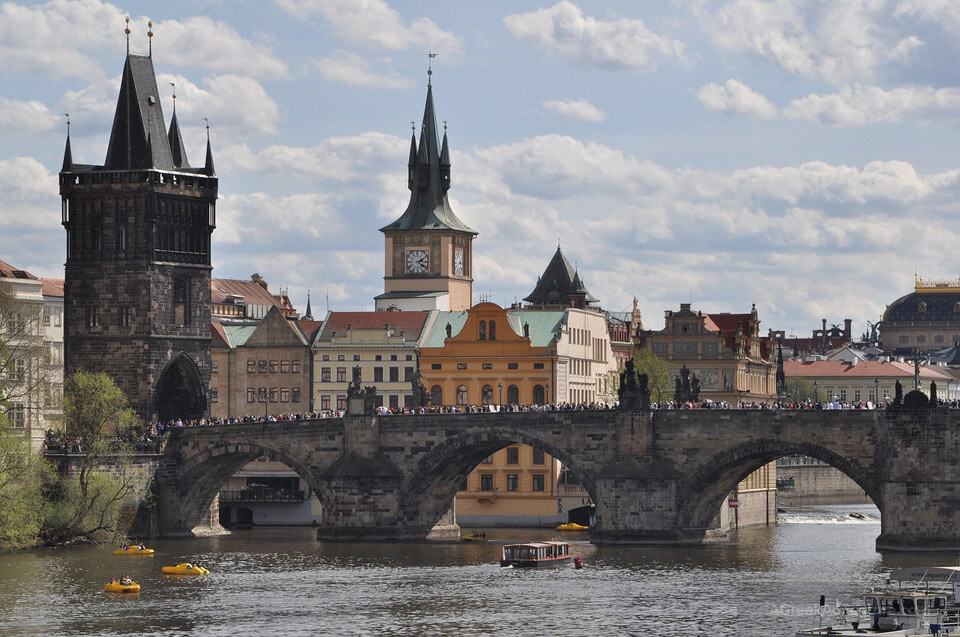 The most beautiful things in life are free, and Charles Bridge is a true definition of beauty.
It is a century bridge that dates back to the 14th century and is one of the most exquisite arts in Prague.
When floods swept a bridge at that place, Charles IV commissioned the Charles Bridge in 1357, and after its completion in 1390, some striking statues were added in the 17th century and named after Charles in the 19th century.
It is a fantastic image to see and to take selfies as well as a group photo with your loved ones.
See the old Jewish Ghetto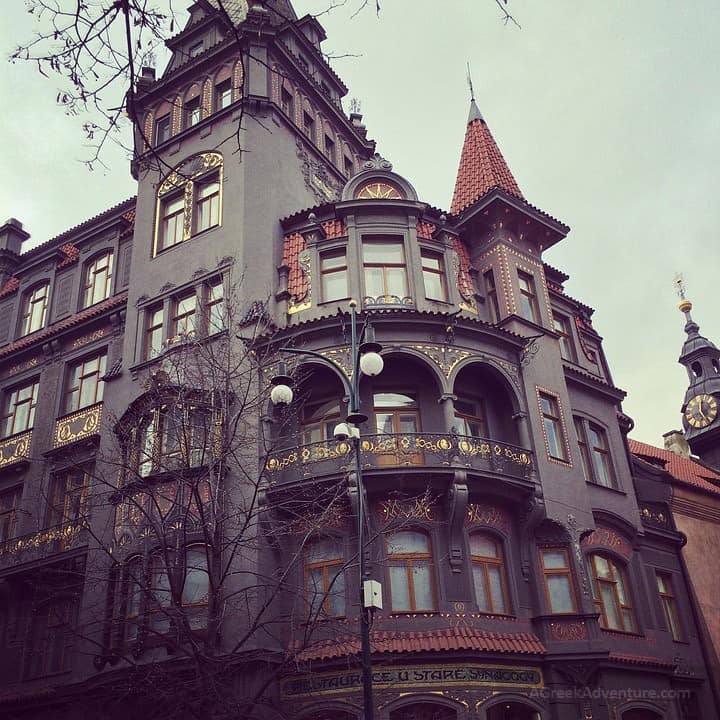 Between the old town and the Vltava River is a beautiful Jewish quarter, also known as Josefov, which is an apple of your eyes.
The quarter dates back to the 13th century when all the Jewish living in Prague were ordered to settle in this area after vacating from their homes.
These Jews joined other exiled Jews from various European countries and made this place their only dwelling place.
Once you come here, you will also get an opportunity to see significant historical buildings such as six synagogues and take selfies for a souvenir to take with you back home.
Visit Prague Castle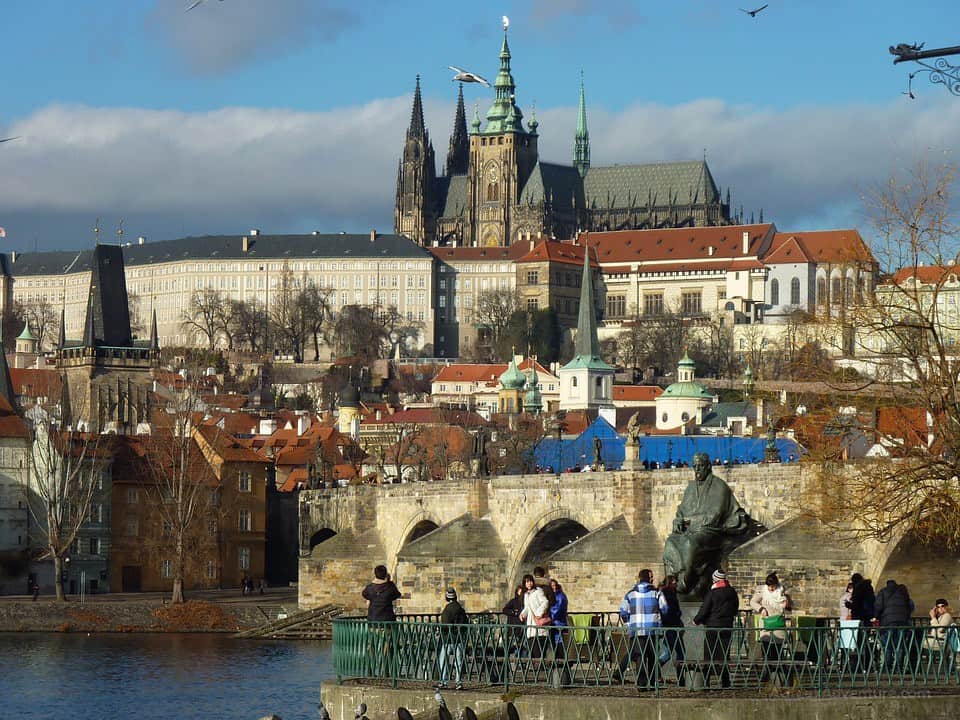 The Prague castle is located in Hradcany Castle district and is one of the most popular tourist attractions in the city.
Besides being the official residence of the president, the incredible Castle is traditionally the seat of Czech rulers.
You don't pay a dime to enter the ground, although getting a ticket provides you with an opportunity to see other amazing buildings such as Golden Lane and Basilica of St George.
When you get here, please don't forget to take a photo or two with your loved ones.
See the Treasures of St Vitus Cathedral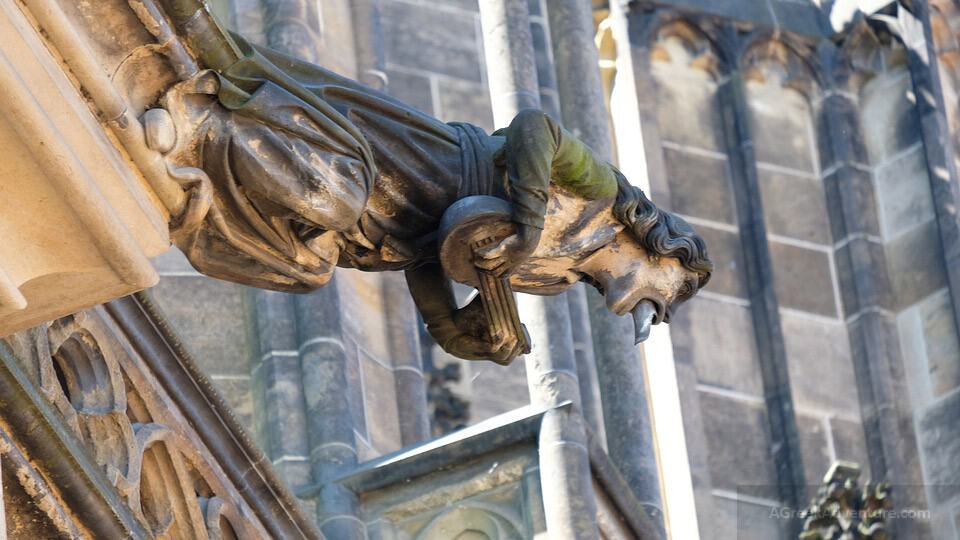 St Vitus Cathedral is one of the most unusual attractions in Prague which you must see. The cathedral is located on the castle grounds and completed in 1929.
You can see it from anywhere around the city of Prague, but coming here is an added advantage as you get to see other amazing treasures such as the tomb of St of John Nepomuk, the art nouveau stained glass, the one of a kind Chapel of St Wenceslas.
Eat a Pork Knuckle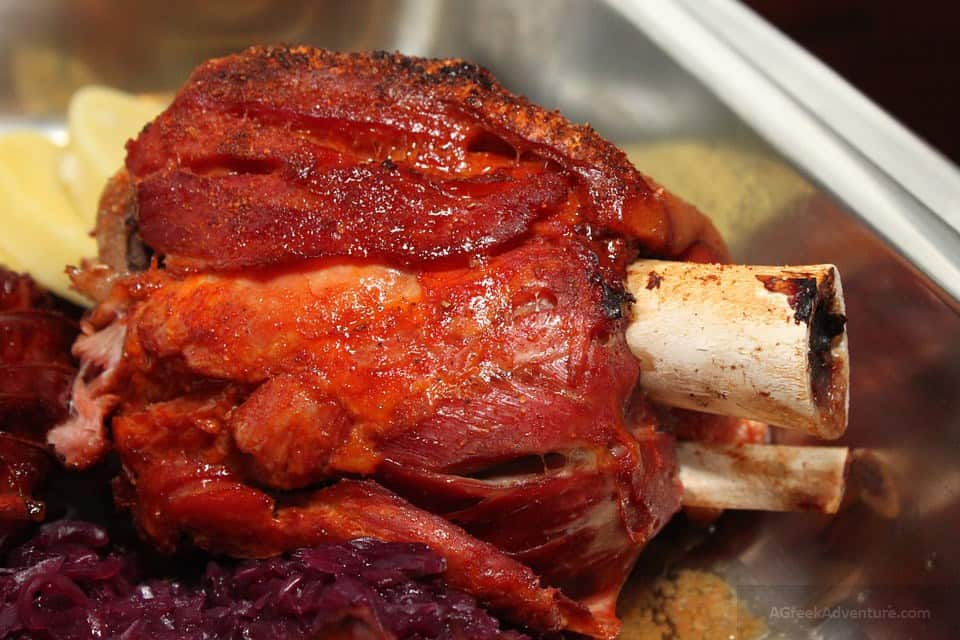 After visiting various places and having a look at the beauty of Prague, taking your time and having a taste of the most famous Czech cuisine, well known as Koleno, would be a great idea.
The meat is marinated in beer and served with dark Czech bread and pickled vegetables.
When served, many eyes will be on you, but the tasty pork is definitely worth the attention, and therefore, don't shy off; just eat as they salivate.
Spend the night at the Alchymist Prague Castle Suites and enjoy a glass of wine. After that, sleep like a baby in their spacious rooms.
In the morning, the friendly staff will ensure that you are served with fresh and homemade breakfast to start a new day with energy. Try local food as part of your 3 days in Prague itinerary.
Check prices for accommodation for your 3 days in Prague, Czech Republic itinerary, from here, or here. If you like guided tours, then click here.
3 Days in Prague: Day Τhree
Examine the KGB National Museum
KGB museum is a small museum that was established by a Russian enthusiast and housed a collection of objects that relate to the Soviet Union's secret police.
If your lucky star shines on you, the collector can take you around where you will see secret weapons, spy cameras, as well as interrogation equipment.
Within the museum, other eye-catching exhibits include the Prague photographs that were taken by KGB officer in 1968 where the Prague streets appear empty.
View the Seven Foot Tall Sigmund Freud
Once you visit Prague, nothing could be more exciting than walking through the Stare Metro's sublime urban area within the Old Town and have a glimpse at the visible sky.
Your eyes will see a seven-foot-tall sculpture that belongs to Sigmund Freud, who is the world-famous psycho-analyst. His sculpture hangs from a metal beam along the cobbled streets, and don't forget to capture this heartbreaking sculpture by taking a photo with your loved ones.
The sculpture is not only famous in Prague, but it has also exhibited in other famous cities such as London, Chicago, and Berlin.
Look up to the Lennon Wall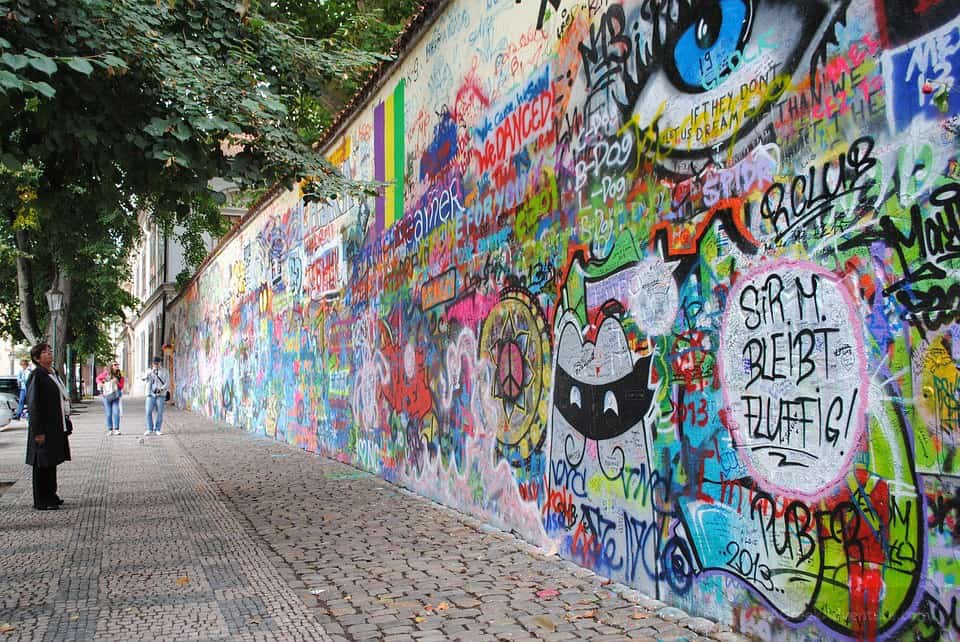 If you were born three decades ago and you have a heart for music, you could probably remember a famous singer and songwriter by the name John Lennon.
If you were not born by then but the name John Lennon rings a bell, then you can connect to his memories by visiting John Lennon Wall.
This wall was a typical wall, but since 1980, it was rebranded by art students who painted John Lennon's image as well as pieces of lyrics from Beatles songs. When you come here, take as many selfies as possible and group photos to always pay homage to Lennon.
Observe puppet show
When you visit Prague, the first thing you realize is that people here love their puppets. Don Giovanni Traditional Marionettes Show is very popular.
You may wonder why but the history of puppets dates back to the 12th century. They were entertainment tools at ceremonies and royal feasts.
The 30 puppet marker, 20 specialized puppet shops, and a puppet museum can tell more about how passionate the citizens are about puppets.
You can catch a puppet show in the Theatre Spejbla & Hurvinek and the National Marionette Theatre, both of which offer spectacular performances that you'd love to see.
In the afternoon, you can enjoy viewing Prague from the unique river Vltava where you will get a chance to see various historical monuments and buildings from a different perspective.

Sailing around the city are priced, and you can have your late lunch at that place. The place allows you to enjoy the serenity of Prague in a quiet place as you take selfies to capture the waters.
Visit at Jelení Príkop
In the afternoon, you could be so tired that all you want is a tranquil environment to reflect on how your two previous days' experience was, and that place could be no other than at Jelení Príkop, famously known as Stag Moat.
Stag Moat is at the backside of Prague castle, and you get to enjoy a pre-dinner stroll or a picnic and see the stretch of greenery in Prague, and when you get out of here, you will not have explored everything in Prague, but you will have something to smile about.
Visit Wenceslas Square for shopping in your 3 days in Prague
In the evening, you might realize that your 3 days in Prague is about to elapse yet you have not gone for shopping.
Given that you need something tangible to show to the people you left behind, Wenceslas Square will be the perfect place to do your shopping.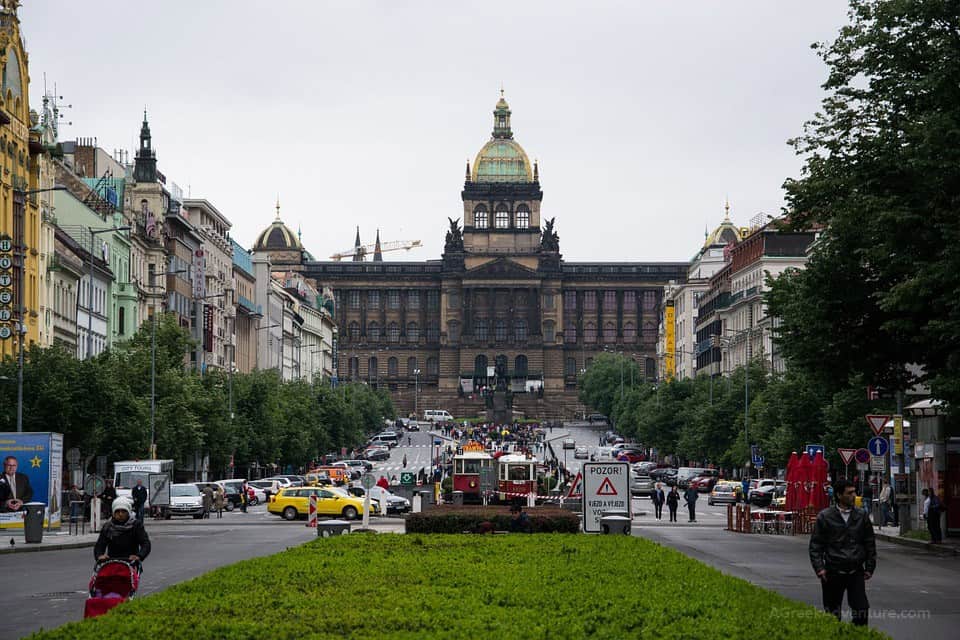 When you come here, you will be amazed to see loads of international brands that range from Mango, H&M, Zara, Adidas, and Nike.
Once you get home, your friends will be looking up to you, and once they see the collection you bought, they will be glad you went to Prague and not any other place.
Prague Nightlife
Nightlife in Prague is one of the top things to experience, especially when you are in your youth. We are sure that you have seen the vivid scenes from wild clubbing in many Hollywood movies.
An epic list of dancing clubs includes:
Epic Prague
Dance Club SaSaZu
The Subways Lucerna Music Bar
Old Town, Prague M1 Lounge
DÉJÁVU Music Club Prague
Prague Nightlife Radost FX
Prague Clubs Mecca
Red Interior Le Clan
Concert Venue Roxy
New Town Duplex
Cafe 80s
MeetFactory
O1NE CLUB
Prague Fashion Club & Restaurant
Nemáš Zač Ladies Club
K.U.bar.lounge
Dance Union
Nebe Cocktail & Music Bar
Karlovy Lazne
Double Trouble
Friends Bar & Club
Stage Palac Akropolis
Cross Club
Chapeau Rouge
Futurum Music Bar
Popo Cafe Petl
Things to do in Prague: Guided Tours
Many tourists come to Prague via organized tours from travel agencies. However, you can plan your things to do in Prague in a more "care-free" way and book your guided tours or City Pass tickets from one website.
Guided tours are conducted by locals, and they know their way around.
Some of the most popular guided tours in Prague are these (all 500 tours in Prague are here):
Where to Stay in Prague, Czech Republic?
Prague is not a huge place, but knowing your way around is better. There are six main areas where you can stay in Prague (neighborhoods), each with particular characteristics. These neighborhoods of Prague are:
Mala Strana: If you want to be in the center of historic Prague (castle and little quarter), then this is the one. The tranquil atmosphere all over this area.
Check prices for Mala Strana from here.
The Old Town of Prague is the most touristic and live area of Old Prague.
Check prices for Old Town from here.
Zizkov & Vinohrady: Characterized as the "hipsters" area of Prague. A bit further from famous landmarks but still accessible. The right choice if you plan to stay more than three days (or quite longer in Prague). Most young Czechs and expats live here.
Check prices for Zizkov & Vinohrady from here.
Karlin is a quiet neighborhood with pretty lovely restaurants and cafes. You can always take the Metro to get to the historical center.
Check prices for Karlin from here.
Holesovice: That one is a bit far from the center, but the Letna Park and Beer Garden are there.
Check prices for Holesovice from here.
Andel: Not so exciting area but with excellent value accommodation. Maybe not suitable for a few days of vacations in Prague.
How to Get to Prague?
Since Prague is in Central Europe, it is accessible by all means (except ferries of course). Travelers usually go there via plane or train, but if you are close, you can always drive to the city of Prague.
Flights to Prague
You can book with Czech Airlines. The best airport to land is Prague Ruzyne Airport (Václav Havel Airport Prague). That is around 15km (9 miles) for the city center.
If you come from Europe, then you can use many airlines (i.e., Wizz Air, Ryanair, EasyJet,
Vueling), including your national ones. Simply go to Skyscanner and find the best suitable flight and price.
If you travel to Prague from the USA, then your options are a bit limited. You can fly from New York with Delta, KLM, Air France. Logically you will have a stop-over in some other European city too (i.e., London, UK).
Are you coming from Canada to visit Prague? There are direct flights with Air Transat.
Trains to Prague
Depending on the city you are coming from there are several options to get to Prague by train. This website is fantastic and shows you all the info for traveling by train all over the world.
When to Visit Prague? Prague Weather
The best time to visit Prague, Czechia is spring and around the early days of fall. The weather in Prague is mild during these seasons, and there are fewer tourists. Prague is close to Germany (this means North of Europe) so the climate is generally a bit chilly.
Most tourists visit during summertime and then in Christmas (very popular).
Due to humidity temperatures feel chilly to cold half of the year, so be prepared with bringing the right gear per season.
Where is Prague? Prague Map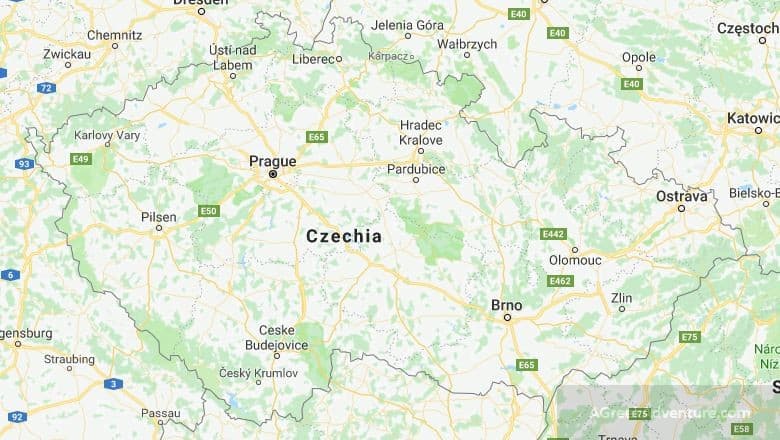 The city of Prague is the capital of the Czech Republic and the largest city in the country. You may don't know this, but Prague is also the 14th largest city among the EU countries. The river of Vltava splits the town in two.
A significant number of famous landmarks and attractions are among the things to do in Prague. These include The Prague Castle, St. Vitus Cathedral, Charles Bridge, the Old Town Square & the Jewish Quarter.
Final thoughts for your 3 Days in Prague
Beauty lies in the eyes of beholders, says the famous saying. The case is different when you visit Prague because everything you see becomes an apple of your eyes just like it does to anybody else.
Prague is a beautifully made city with astonishing buildings and monuments that please the eyes.
It marks one of the most beautiful places that help you escape the daily hustles and bustles, and the above are some of what you can experience in 3 days in Prague.
The next time you get a leave from work or plan to take your family on vacation, Prague can be the best place for all of you. Germany is nearby, and you can have lots of fun there too.
Did you enjoy our article for 3 days in Prague? Also, read