Are you planning to experience the popular things to do in Zagreb, Croatia? If you are planning to go for a holiday in Europe, you would better prioritize Eastern Europe. This region gives you two worlds.
For one, it allows you to enjoy what Europe has to offer. These range from beautiful mountains, breathtaking sceneries, and relaxed ambiance.
The region is, however, cheaper than the Western Europe counterpart.
Zagreb, Croatia, stands tall as a premier destination in Eastern Europe. It is Croatia's most extensive and capital city. The city is full of history, arts, and culture, and the best places to visit.
It was our second trip to Croatia (also been to Dubrovnik and Cavtat). We love that country. It is not overpopulated and you find plenty of locations with amazing nature, like lakes, forests, rivers, huge parks, and good food.
Besides the main cities, you can take day trips to nearby countries. Such tours are very well organized and easy to book, not to mention rather cost-effective.
In almost all cases, it was cheaper than renting a car and drive to different locations; especially for day-long trips.
Things To Do in Zagreb Croatia
We are here to break down the things to do while in the city of Zagreb.
Kindly note that the city imposes and maintains strict rules and regulations about the use of green spaces and outdoors.
Don't walk on the green areas, riding bikes anyhow, interfere with the labeling, come along with pets, and play loud music in the parks, to name but a few!
Let's start our story, then.
You Must See the Parks in Zagreb Croatia
There is no shortage of green areas and of the things to do in Zagreb. Indeed, the entire length and breadth of the city contain numerous parks, botanical gardens, open, and green areas.
These give you a chance to break away from the congested downtown. Given that many people frequent them, a walk through these parks also gives you the rare opportunity to mingle and socialize with others.
The Maksimir National Park and the Botanical Garden of Zagreb stand out. They are the largest and most popular locations with lots of plantations.
Botanical Garden of the University of Zagreb Croatia
In a nutshell, this facility is an oasis that is located right at the center of the city. In its entirety, this garden contains numerous tall and green trees and resting places.
The most outstanding of them is 120-year old trees, which tell the tale of Zagreb's history and development.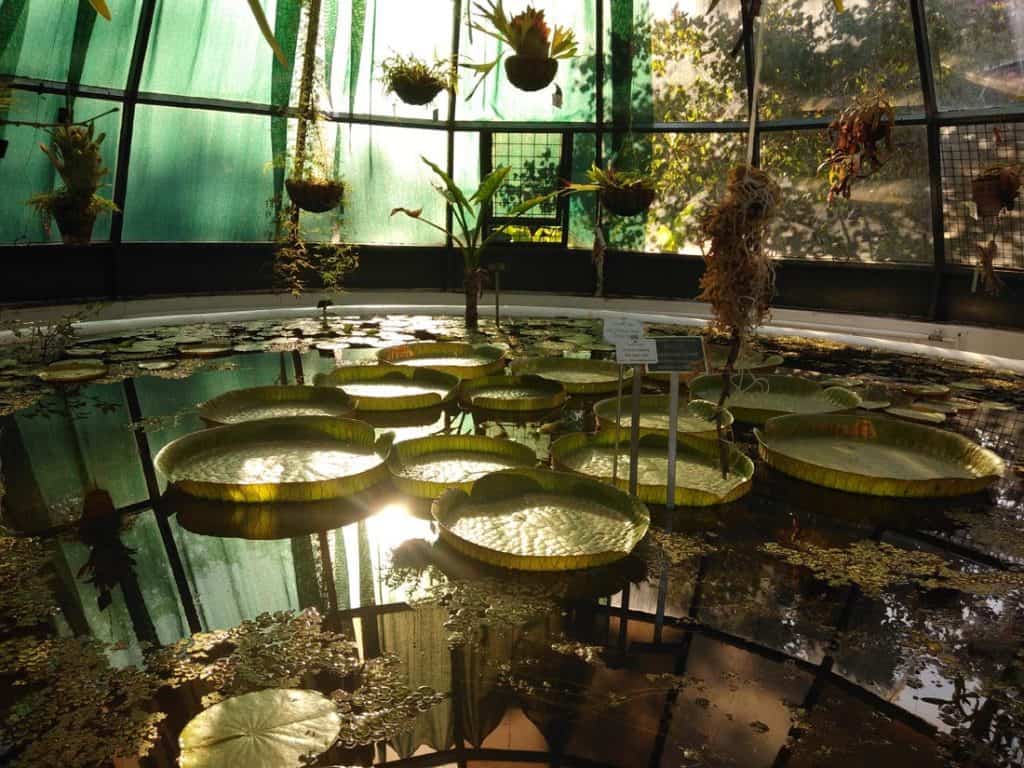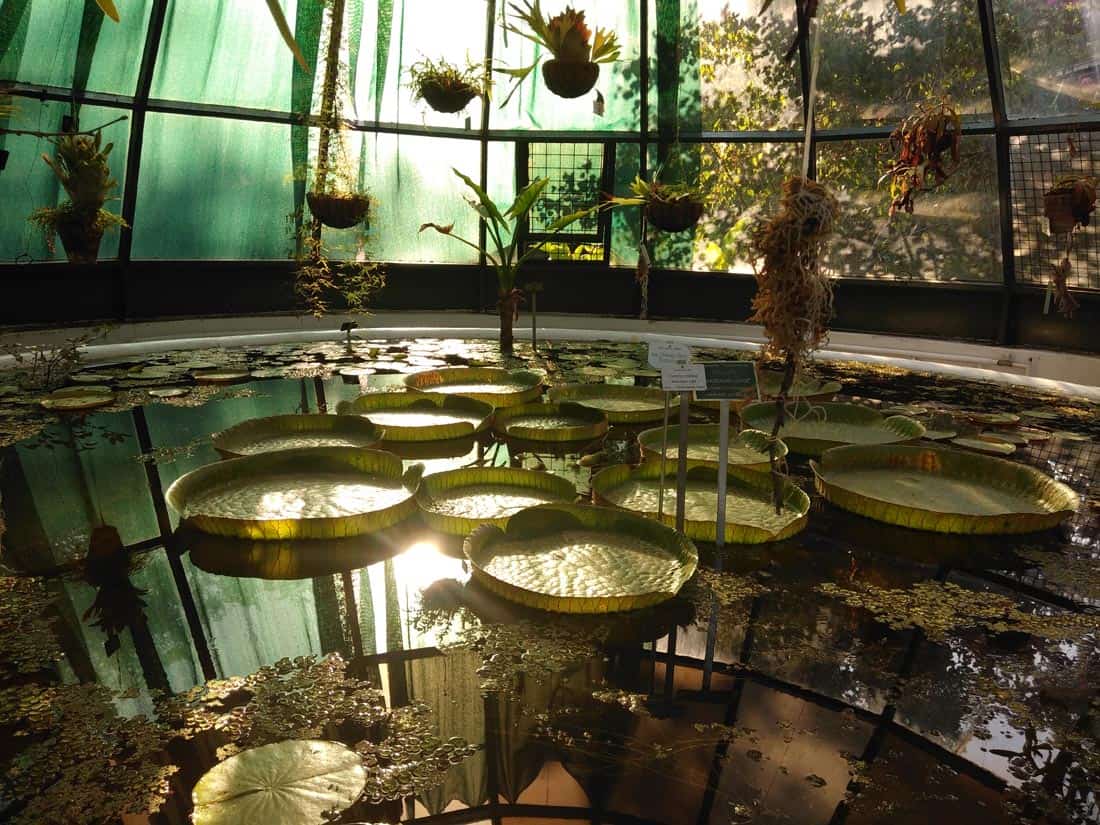 Throughout the garden are numerous pathways, walkways, benches, and monuments.
These vital resources give you an untold number of opportunities. Among these are rest, reading, socializing, interactions, and siesta.
For maximum enjoyment, we recommend that you come along with a partner or friend.
Maksimir Park
Croatia is known for being home to one of the world's most giant oak trees. No other place showcases this better than Maksimir Park.
In its entirety, the park embodies a great masterpiece of garden architecture. It is carefully crafted to provide a breathtaking getaway from the hustles and bustles of the city.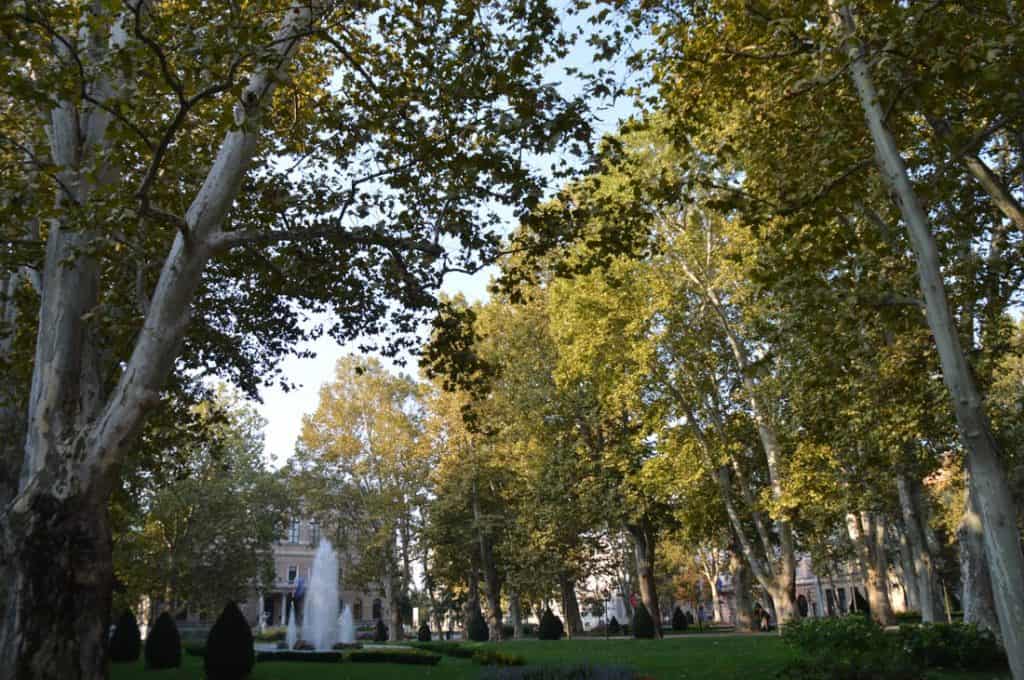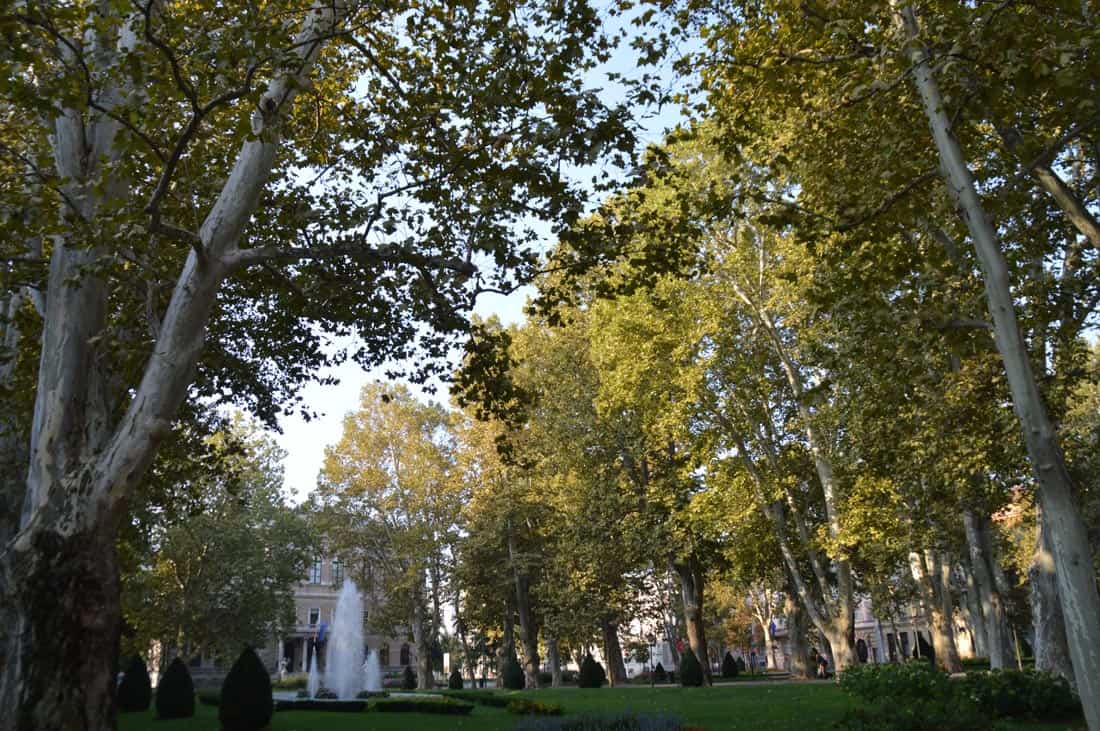 The best time to visit this park is in the afternoon hours, principally for your siesta. It is relaxed, calm, and spacious, indeed, for your rest.
Unlike other parks of its kind, this one is less congested and hence accords plenty of breathing space.
Things to Do in Zagreb City
The entire city of Zagreb, Croatia, contains numerous buildings, roads, squares, and landmarks, which are definitely of great interest to any would-be visitor.
While planning for a visit to the city, it is certainly a wise thing to dedicate some time to just walk around. As you do so, gaze the landmarks, take pictures and sightsee.
Though many buildings and landmarks abound, some few stand out as the best and most spectacular. We have sampled a few of them here below for your consideration and starting point.
The overall architecture creates a very sophisticated ambiance. Thus, Zagreb has one of the must-visit Christmas markets in Europe.
Green Horseshoe
Green Horsehoe is a system of squares that is full of parks.
This system occupies downtown Zagreb and is so-called because it is in the form of a horseshoe when you see it from the air.
Other facilities you will find in the area are fountains, monuments, flowers, gardens, walkways, and sitting benches.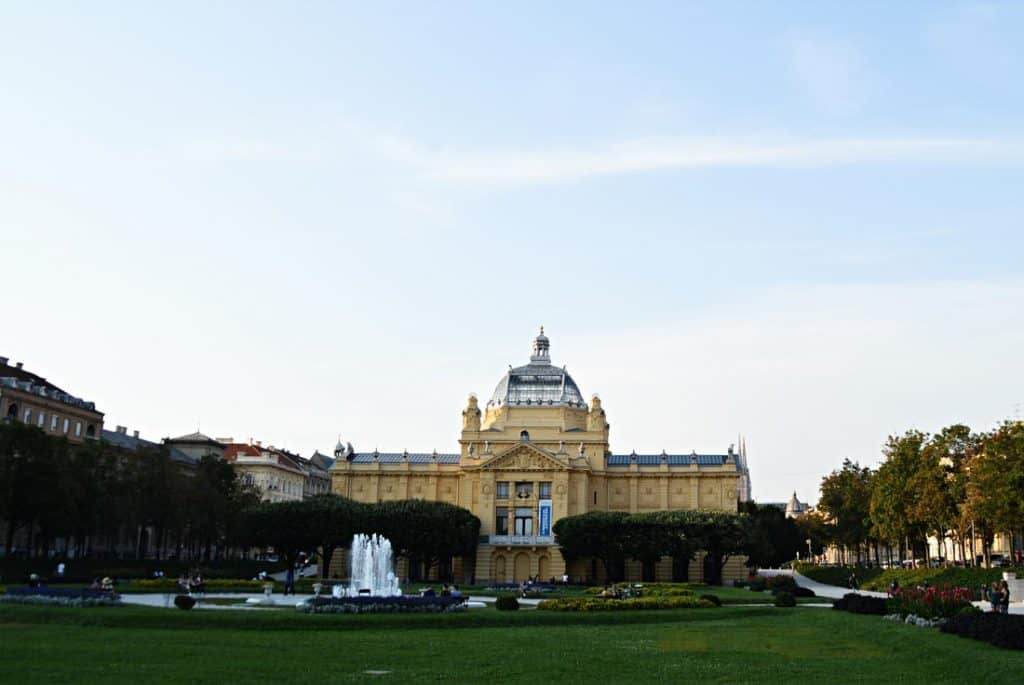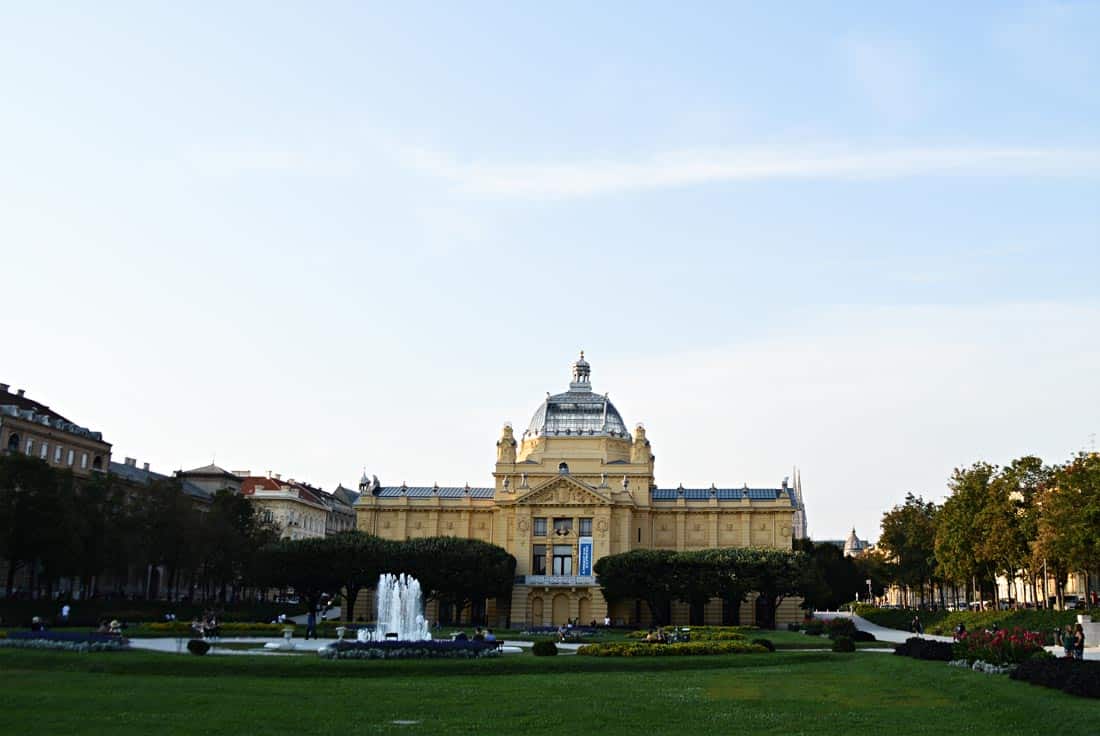 That is the place to retreat to if you just want to relax and stay away from the stressed office environments or for a break when you walk through the city.
The open spaces, excellent walkways, will offer the relaxation you need to keep calm and relaxed. As you walk around, you will experience some smooth and gentle breezes too!
Tkalciceva Street
You will find this street right at the center of the city of Zagreb, Croatia. It stretches from the central Ban Jelačić Square through to the northern end of Little Street.
The street flows along the line of now-defunct rive that separated Gradec and Kaptol.
Either side of the street has plenty of cafes, boutiques, traditional shops, and restaurants. As you walk around, take some time also to window shop even if you have no immediate plans to make any purchases.
And if you love beer, pop into any bar and order local variety.
However, keep in mind the food quality in this street. If the price looks really low, the quality follows.
The Shortest Funicular in the World
The funicular is accessible via a system of cable cars that balance and counterbalance each other. The one in Zagreb is dubbed the 'World's Shortest Funicular' in the sense that it measures a paltry 66 meters.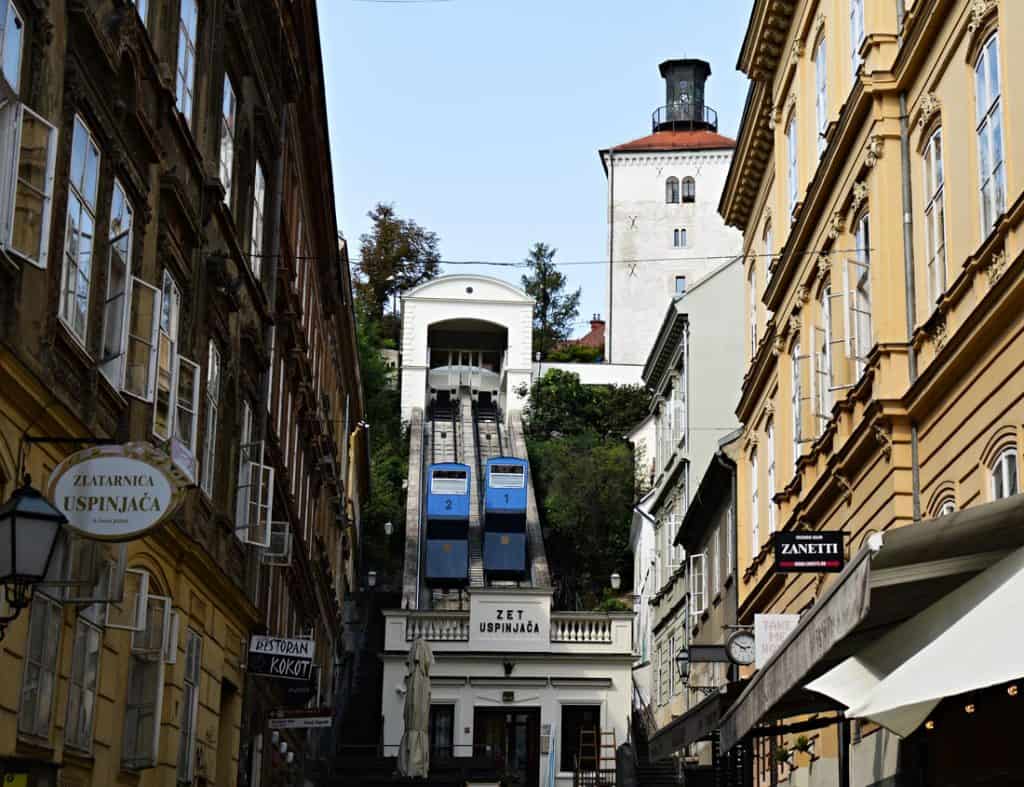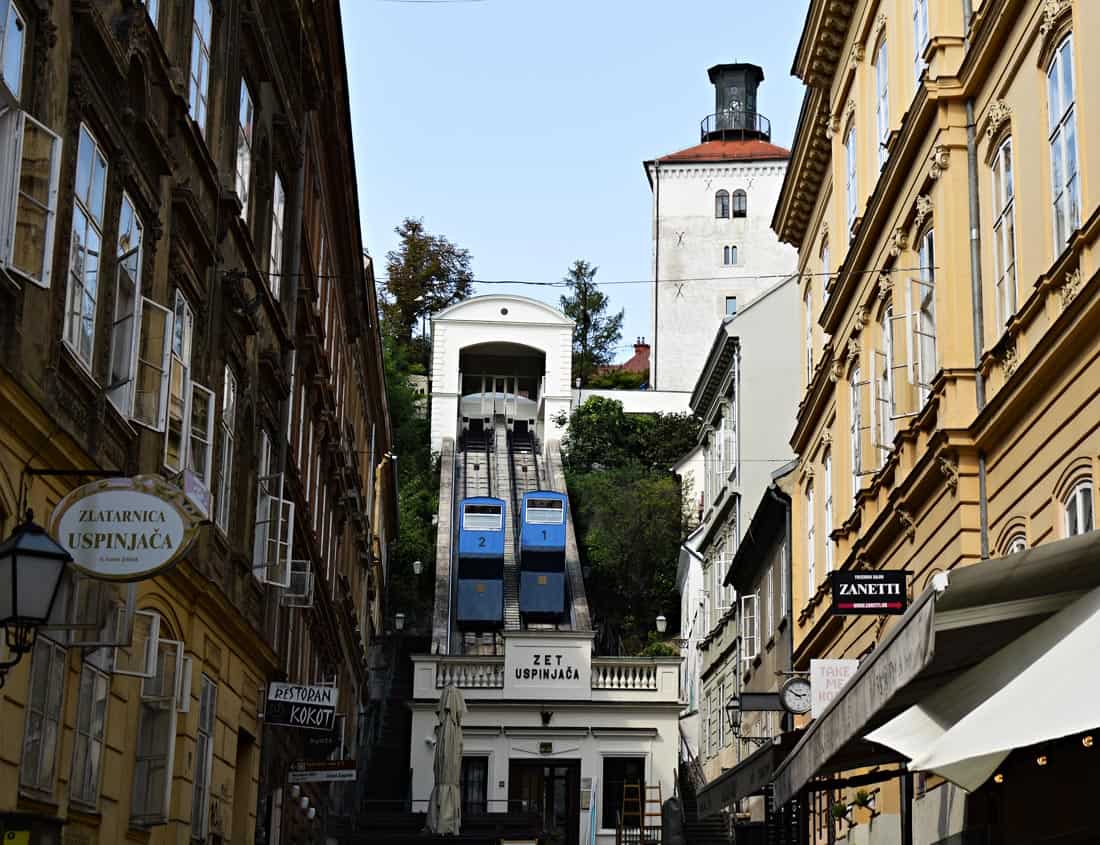 Kula Lotrscak
We have already explained that Zagreb has a long and complicated history. The Kula Lotrscak embodies this reality much better than probably any other structure.
It is one of the oldest and still-standing buildings in the city. The building once served as a fortified fort, which was used to oversee the city during active combat.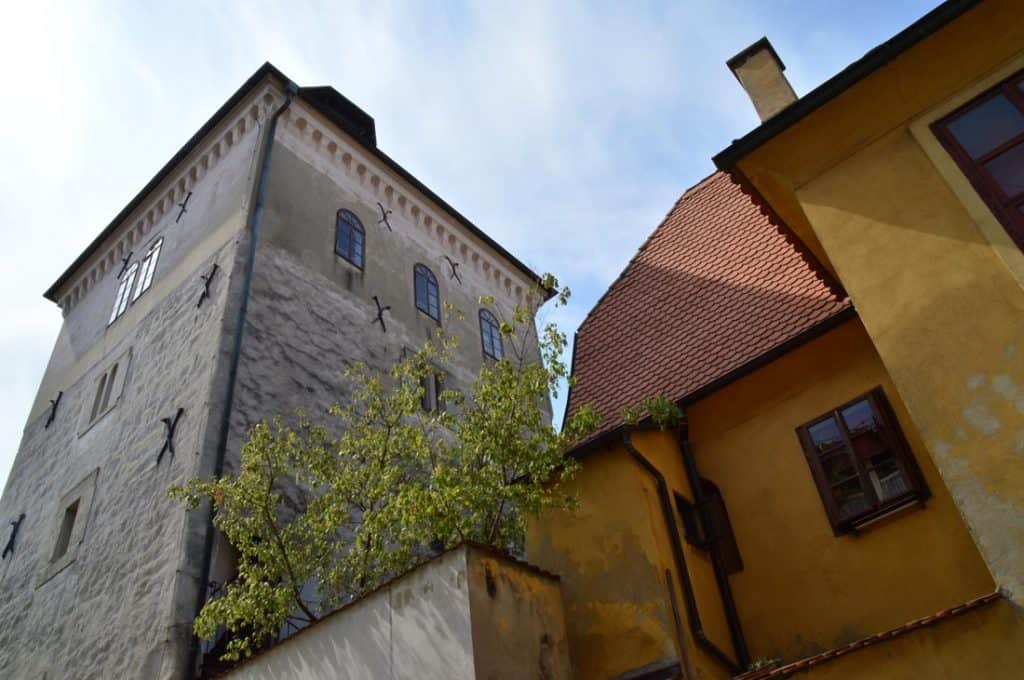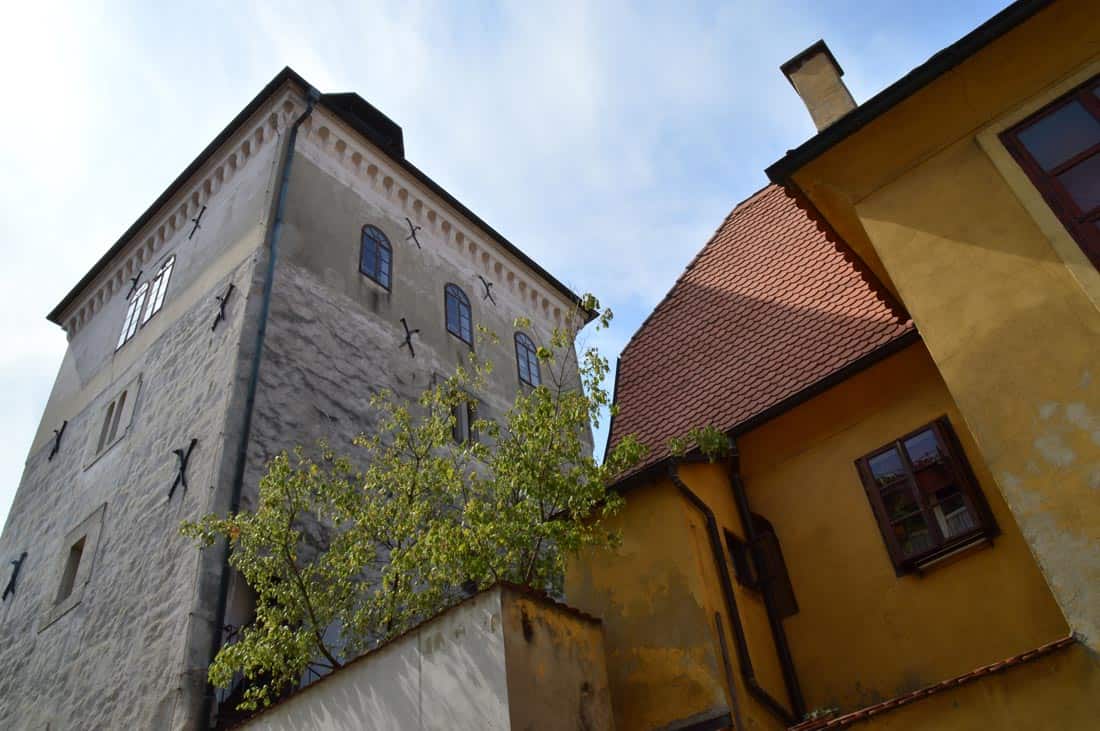 Today, this structure provides some romantic views to the city below.
Every noon, a cannon fire up from the fort, which is scary to a first time visitor. Spare a bit of your time to get to the venue and capture the rich heritage first hand.
Things to Do in Zagreb Streets of the Old Town
Other than the Kula Lotrscak fort, the old portion of the town also gives some breathtaking peek into the past of Zagreb, Croatia. In particular, the Gradec and Kaptol contain numerous antiques.
They come with ancient building structures and the streets of yesteryears. Remember to go to the Upper Town area.
Like any other ancient street, these are small, narrow, winding, and congested in the summertime.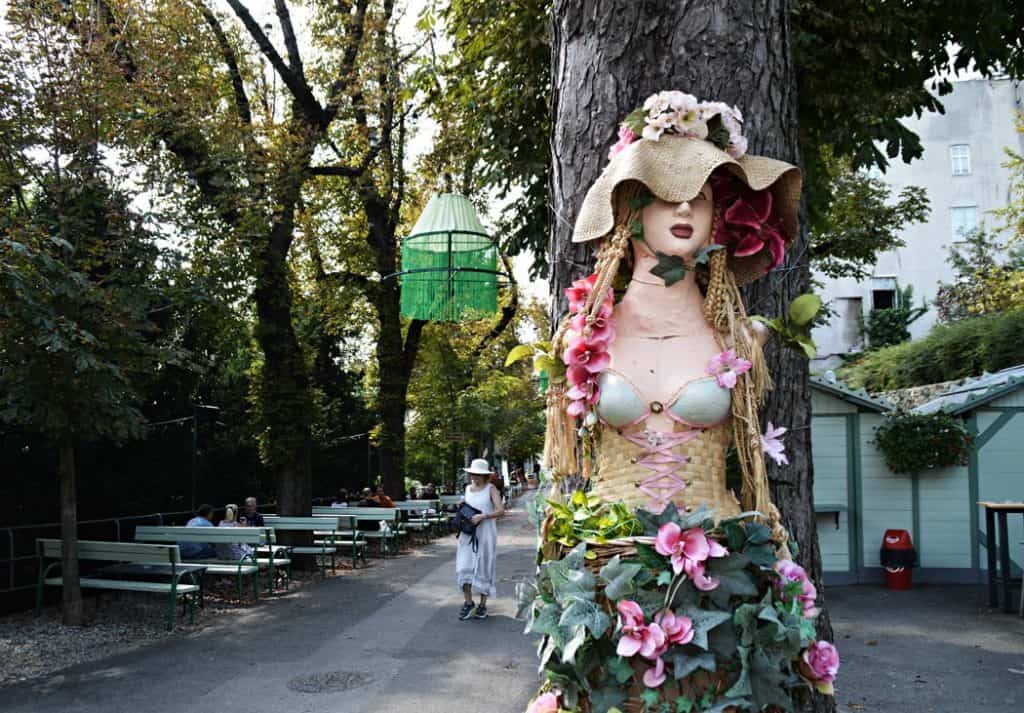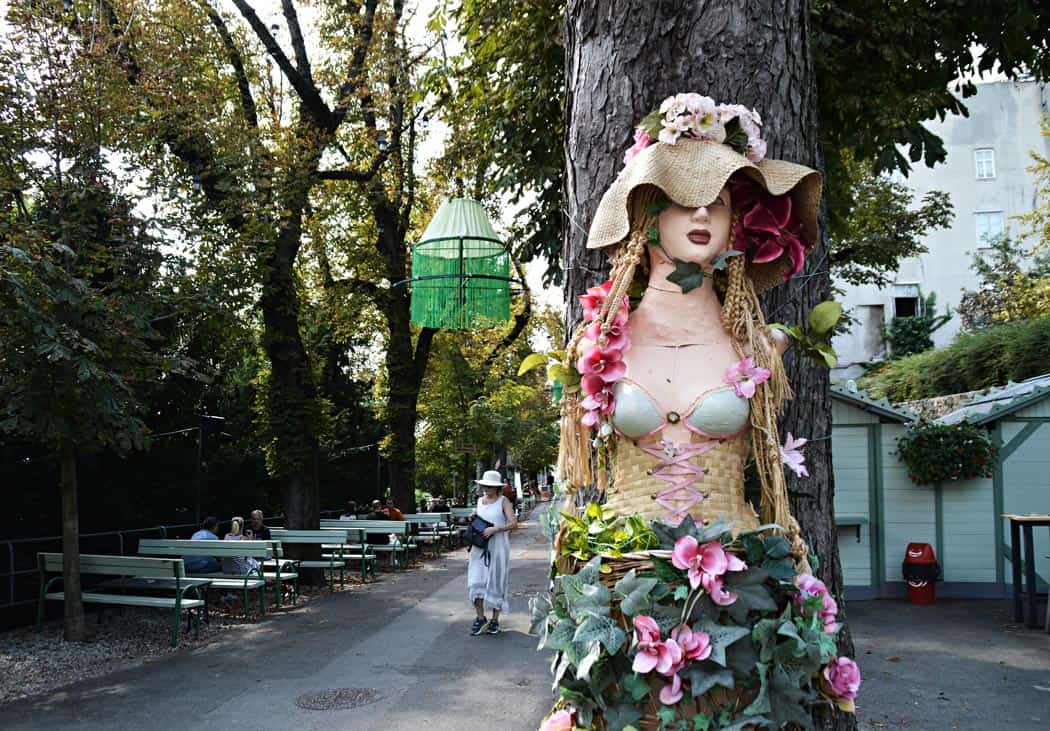 A walk in them takes you behind time. It gives you a chance to find out just how things were in the years that have already gone by.
Some museums and eateries also exist for your explorations and enjoyment, along with with areas with shade and kiosks and a great view of the city.
Jelacic Square in Zagreb Croatia
At the center of the city is the legendary Jelacic Square. It is an area that is expressly set aside for pedestrians. For this reason, it experiences limited traffic and is thus less congested.
On a typical day, this is the place where you get to stretch around.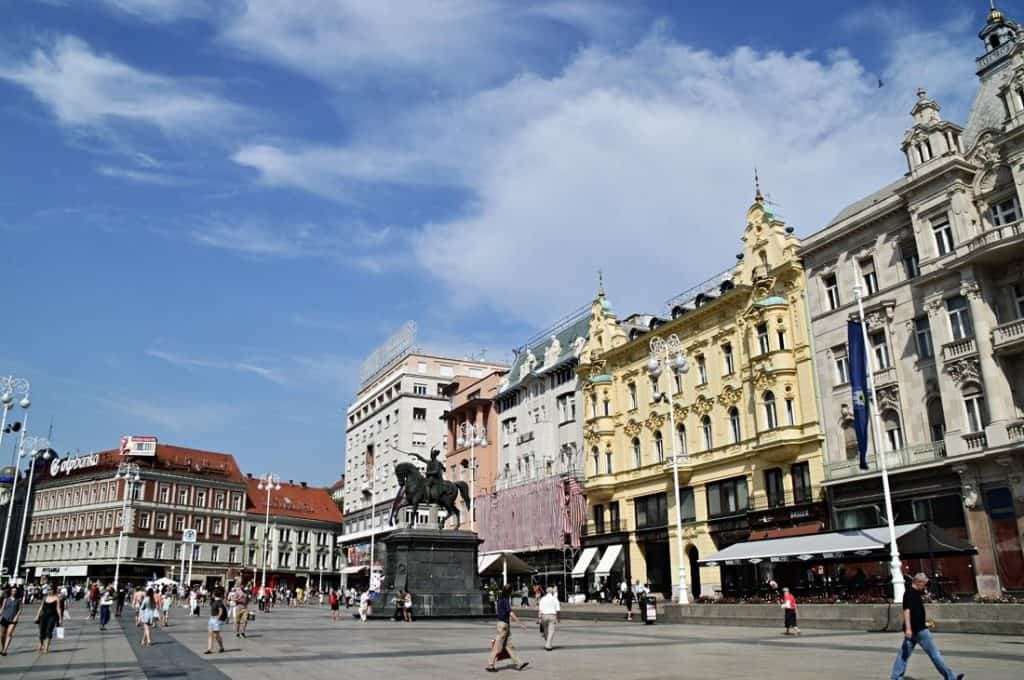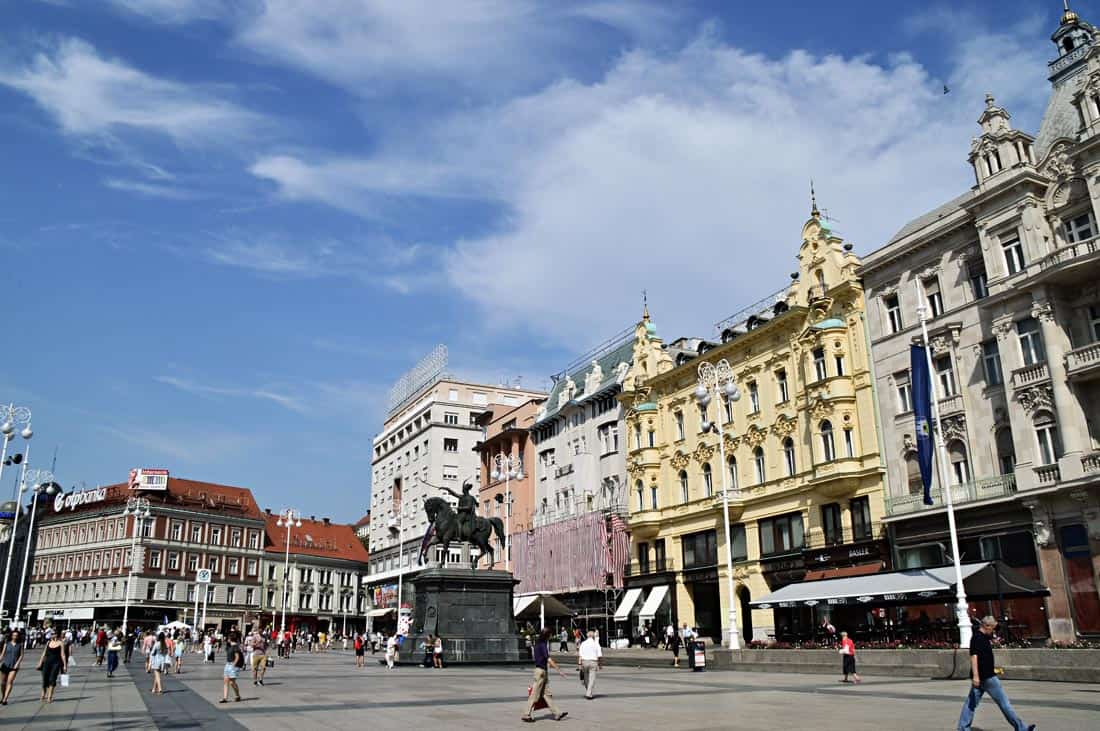 From time to time, though, Croats do gather here to celebrate or commemorate significant events. Chief among these are concerts and football matches.
A statute stands erected at the center of the square, which is the work of the Austrian sculptor Anton Fernkorn.
Zagreb Gric Tunnel
The Zagreb Gric Tunnel is a tunnel that is hived off exclusively for pedestrians. It lies right at the center of the city and is thus easily accessible.
This structure, which measures 350 meters long, was constructed in 1943 to provide shelter against air raids.
Since you want to gain the most significant insight into Croatia's glorious past, we advise that you consider spending some of your time right here.
You will also behold video projectors, interactive screens, holograms, and numerous exhibits. All these serve to showcase the history and topical interests which Croatia has to offer.
The Spiritual Part of Things to Do in Zagreb
Croatia, much like the whole of Europe, has a rich Christian history. For centuries, Christianity played a crucial role in the lives and cultures of the nation.
Today, this rich Christian past is visible in the many Christian landmarks, buildings, and sites that dot the landscape.
You may hence want to spare a bit of your time to discover this rich past. Some two structures stand tall as the richest and most relevant. They are explained here below.
St. Mark's Church
The Church is a 13th-century place of worship. It is in the old Zagreb parish. Though primarily a place of worship, this structure mainly serves as a tourist site.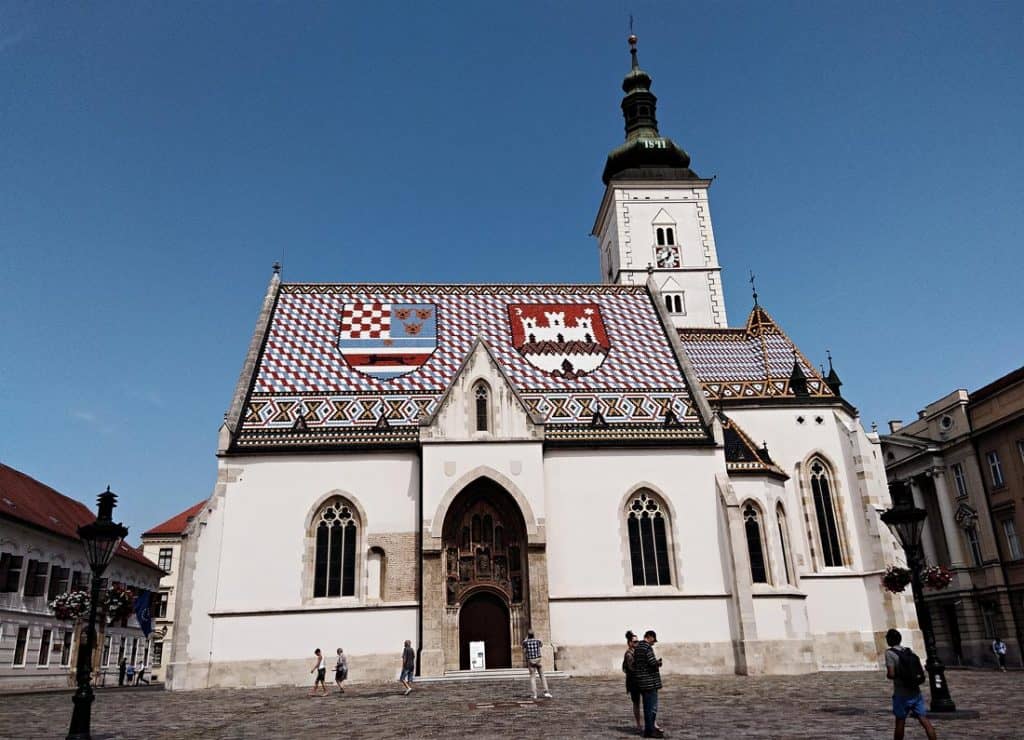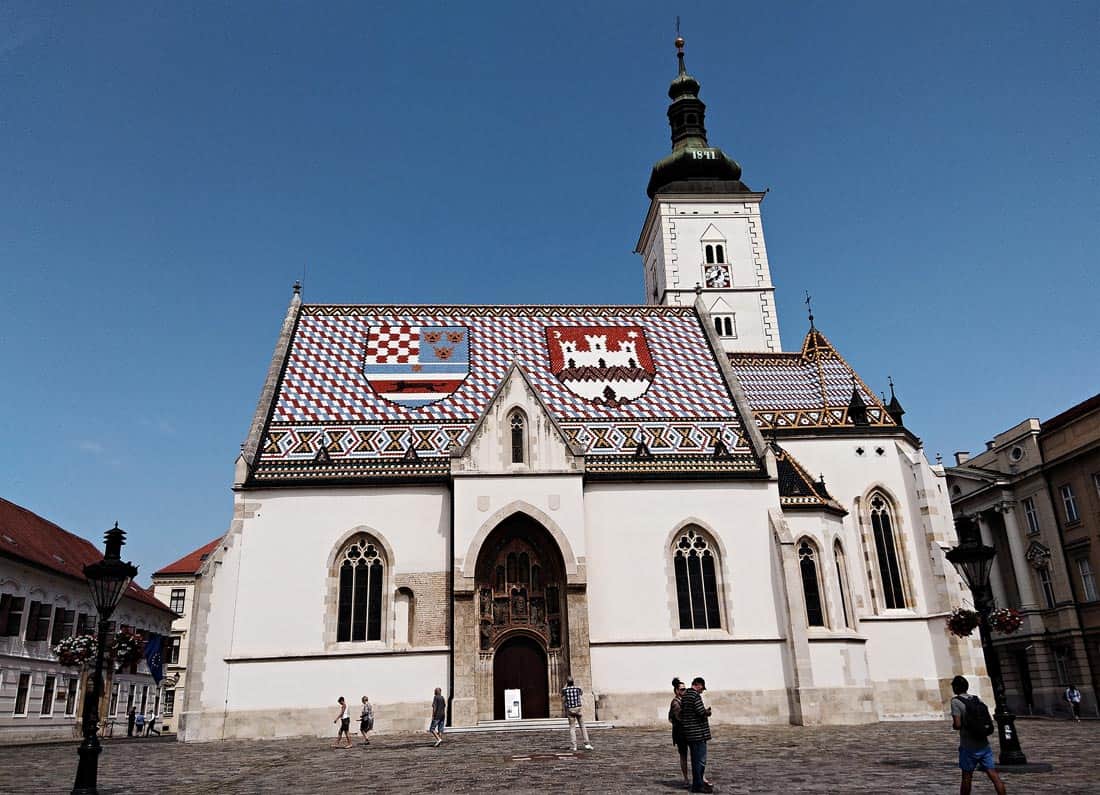 It does have Romanesque and breathtaking windows. Its interior, on the other hand, features some massive ground columns.
These offer support to the massive ribbed vaults. The vaults are of stone cut neatly and beautifully. At the top of the rocks are the statues of Mary and Jesus.
That is a place to enter and take up photographs to keep as a memorial.
Zagreb Cathedral
Not so far from the Saint Mark's Church is Croatia's tallest building, the Zagreb Cathedral.
Its architecture is the Gothic style. At the time of its construction, this cathedral is for Saint Ladislaus, Saint Stephen, and the Assumption of Mary. It is on the whole very beautiful, indeed.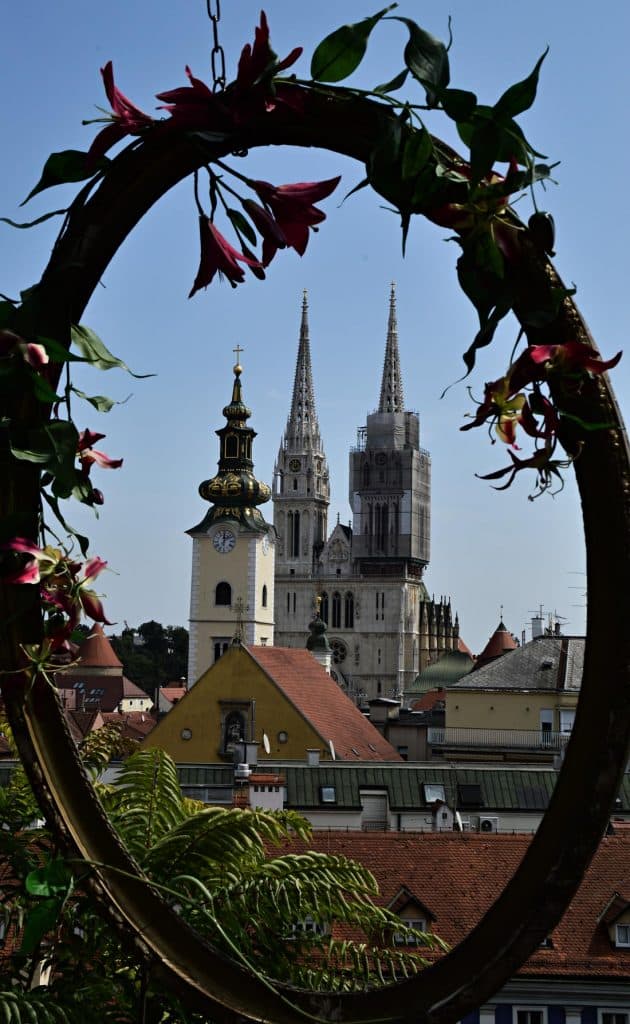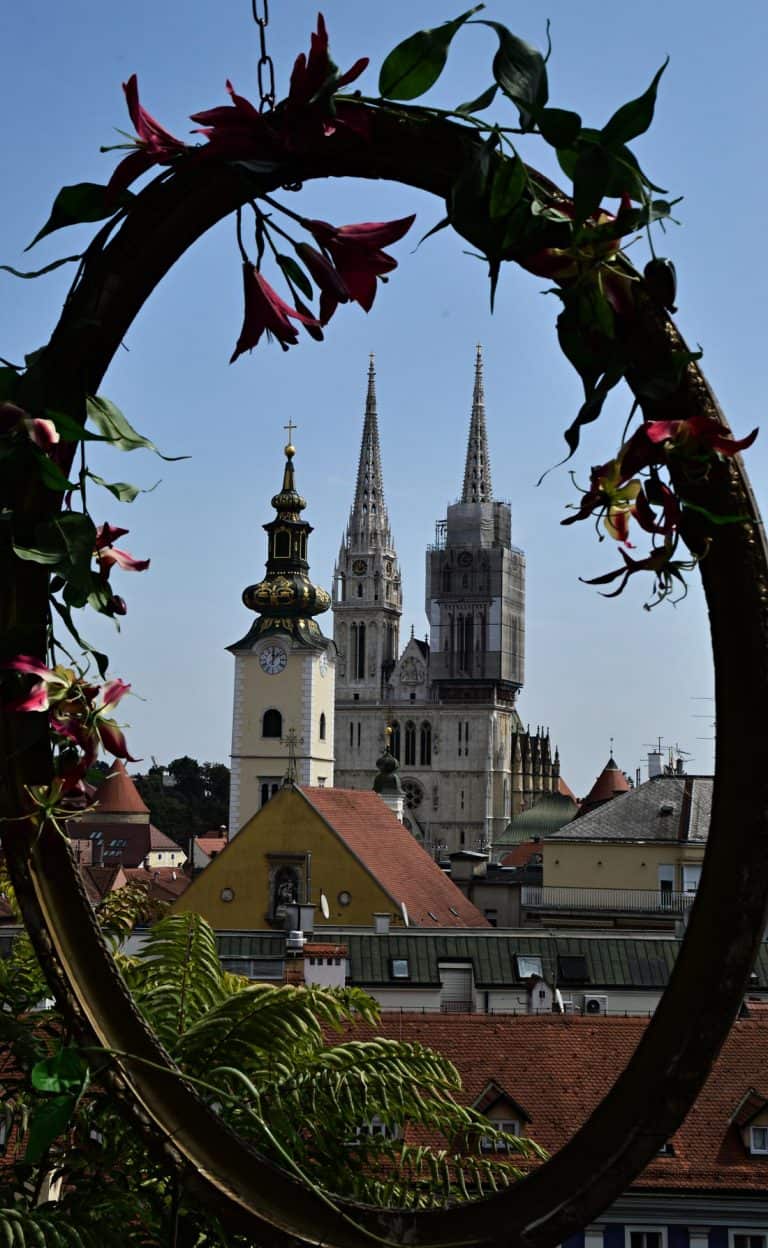 That is a cathedral you want to get in to just walk around and gaze at the beauty thereof. As you walk around, stare at the ceiling as it is the most beautiful part of the structure.
In the church, the grave of a famous bishop found. Spare some of your time too to have a look at it.
Stone Gate Chapel
In the 18th century, fire gutted the central city of Zagreb. Legend has it that the paint of Mary, the 'Mother of God,' was left intact.
After the ebbing of the fire outbreak, the residents constructed a chapel within the arch complex of the old Stone Gate.
As things stand, this chapel is Zagreb's most significant shrine.
In light of this, it attracts numerous visitors from within and without Europe. Set aside some of your time to stop at the venue and light a candle.
The Mirogoj Cemetery
That is a rarely visited location, but its architecture is spectacular. The Mirogoj Cemetery is considered an architectural treasure. People who are interested in "dark tourism" destinations, will find this most promising.
The Tourist Part of Things to Do in Zagreb
A visit to the beautiful city of Zagreb is incomplete without a stopover at any of the markets.
You can never claim to have experienced all that the city has to offer without spending some coins to purchase any merchandise on offer.
Of all the markets that exist in the town, the Dolac Market stands out.
It houses numerous stalls that deal with various merchandise. Among these are fruits, vegetables, flowers, grains, cereals, and local cuisines.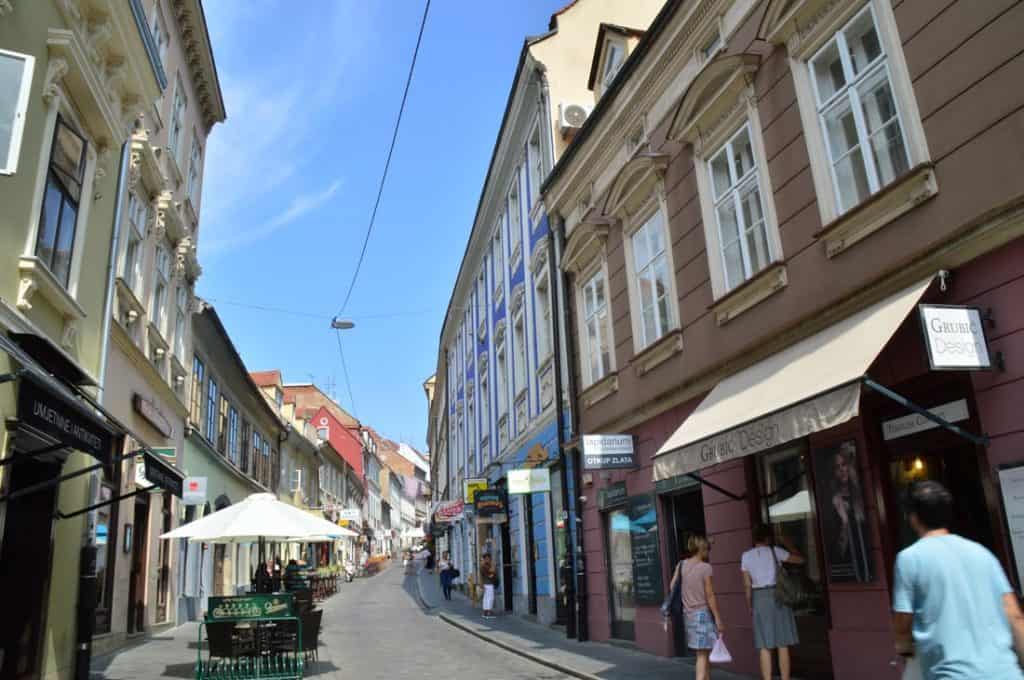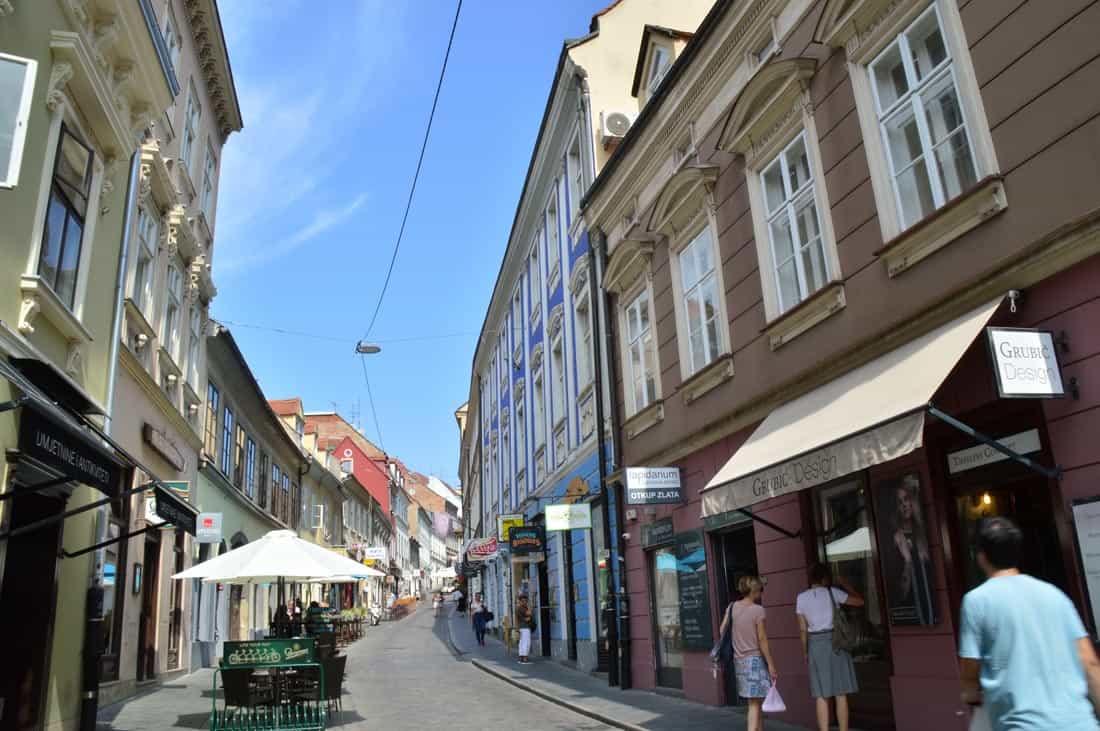 The market is large and spacious. On account of this, it gives you plenty of breathing spaces as you walk around.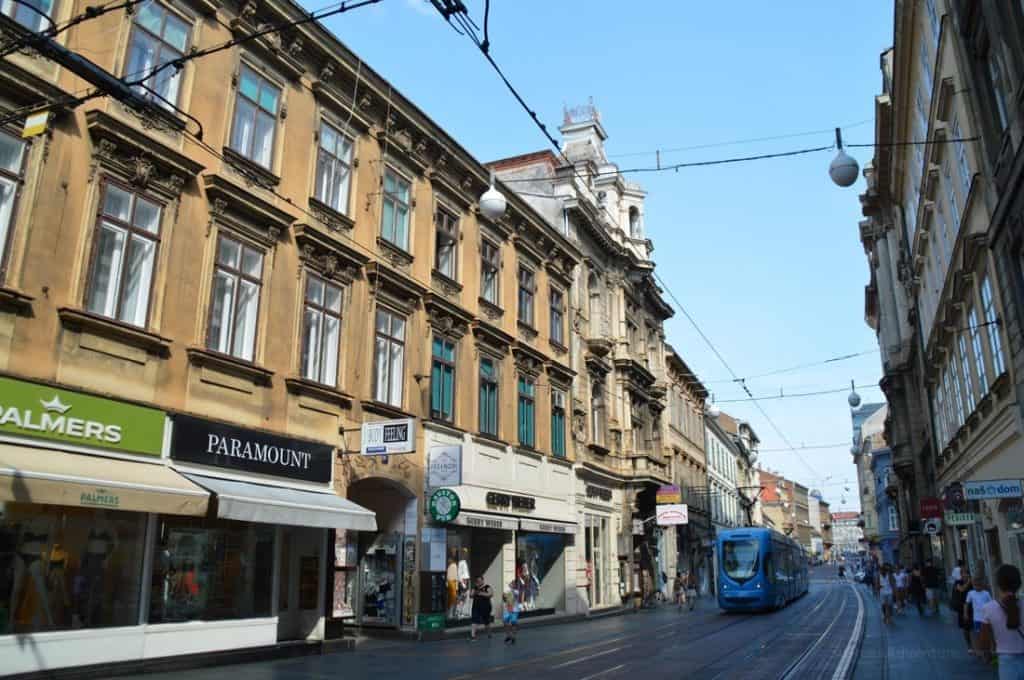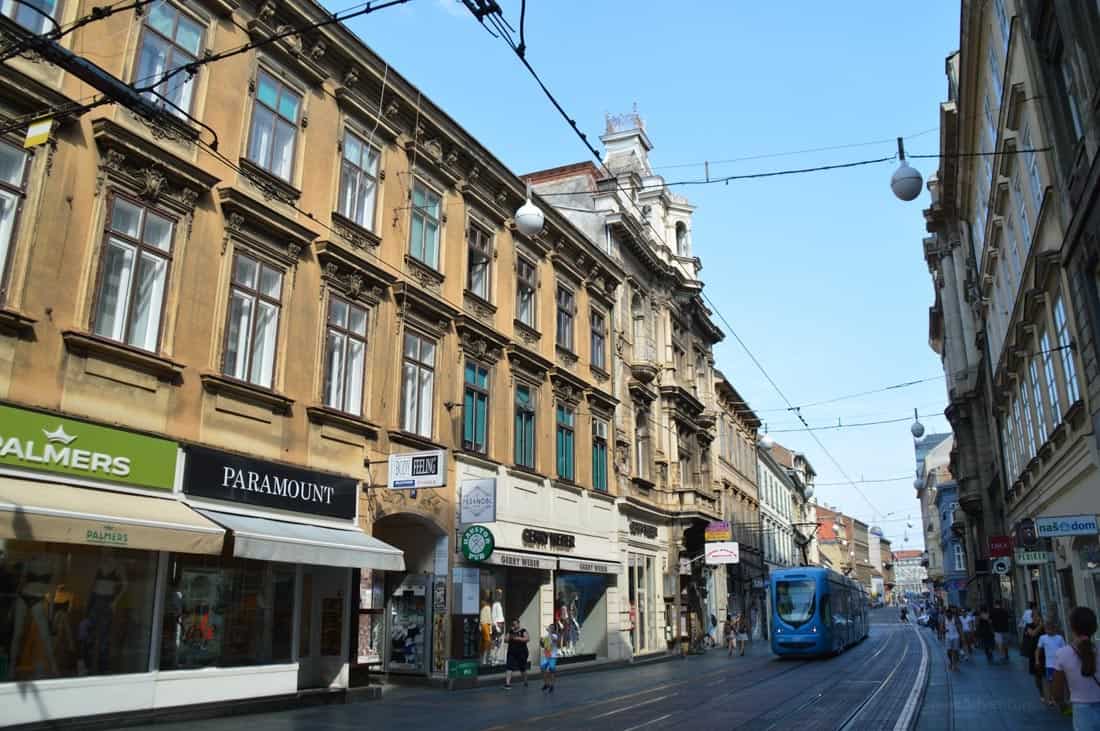 Vendors are friendly to visitors and foreigners in general.
Visit the Astonishing Museums of Zagreb Croatia
The beautiful city of Zagreb has no shortage of museums and art galleries. Together, these house numerous samples, exhibits, and other vital resources. We have sampled some of the top museums for your considerations.
Nikola Tesla Technical Museum
If you love science and invention, that Technical Museum is a vital resource you don't want to miss out on. Named after the renowned Italian inventor, this museum is devoted to all issues of technology.
In it are small space stations, satellites, and a planetarium. The museum is rather big and is not only about Tesla.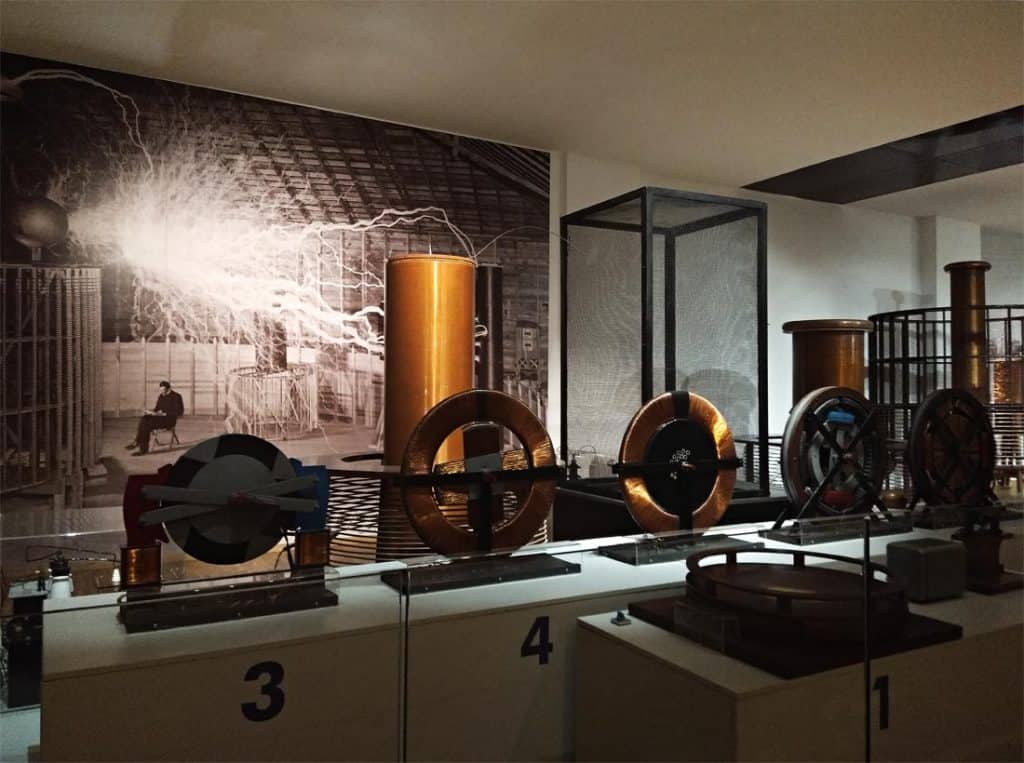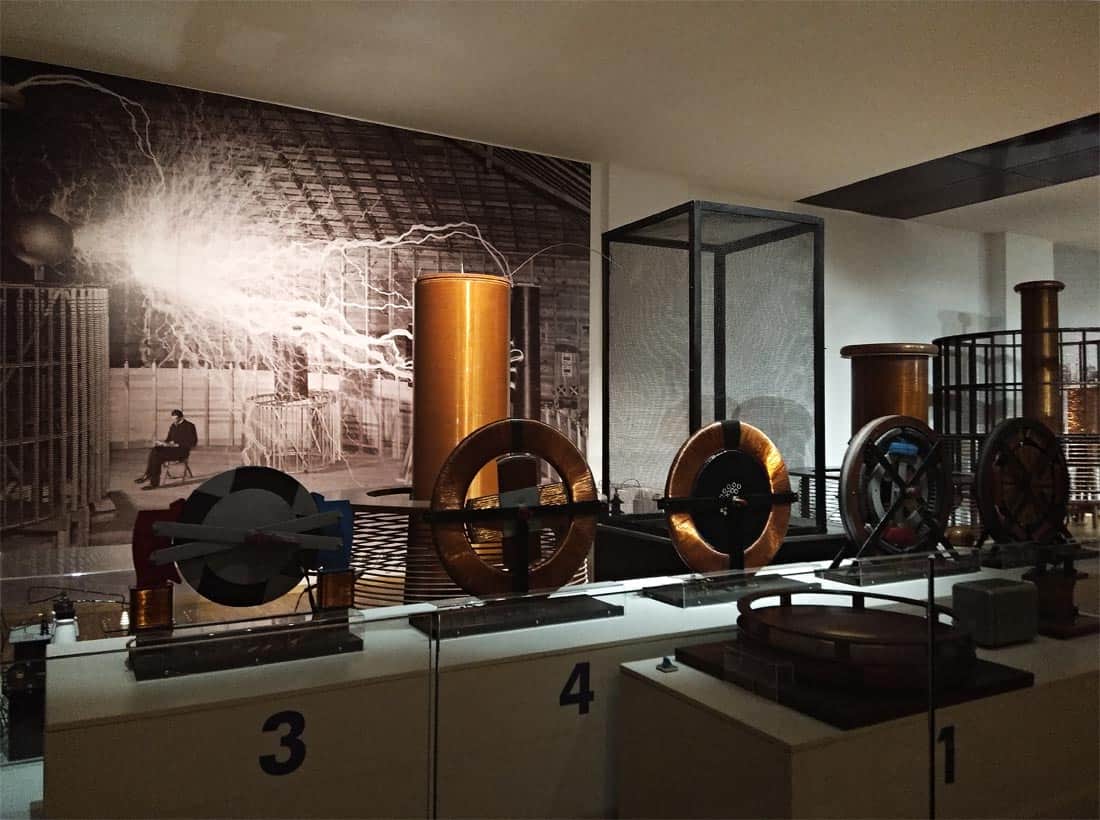 You need not understand the local dialect to gain the necessary insight. The management does organize translation services for those who cannot comprehend the local dialect.
All you have to do is make prior notifications for that. The facility is open full day during the typical week.
Museum of Broken Relationships
For some reason, this museum is featured as the most popular one and high ranked in things to do in Zagreb. As the name implies, this one exists exclusively to celebrate broken romance and matters of the heart.
The structure itself is in the baroque style. It hosts and displays a plethora of personal objects drawn from former lovers. In many instances, the objects revolve around broken relationships rather than genuine love.
All the exhibits are from people all around the world that send them there and all items relate to broken relationships.
The persons who started this museum were of course in the same situation.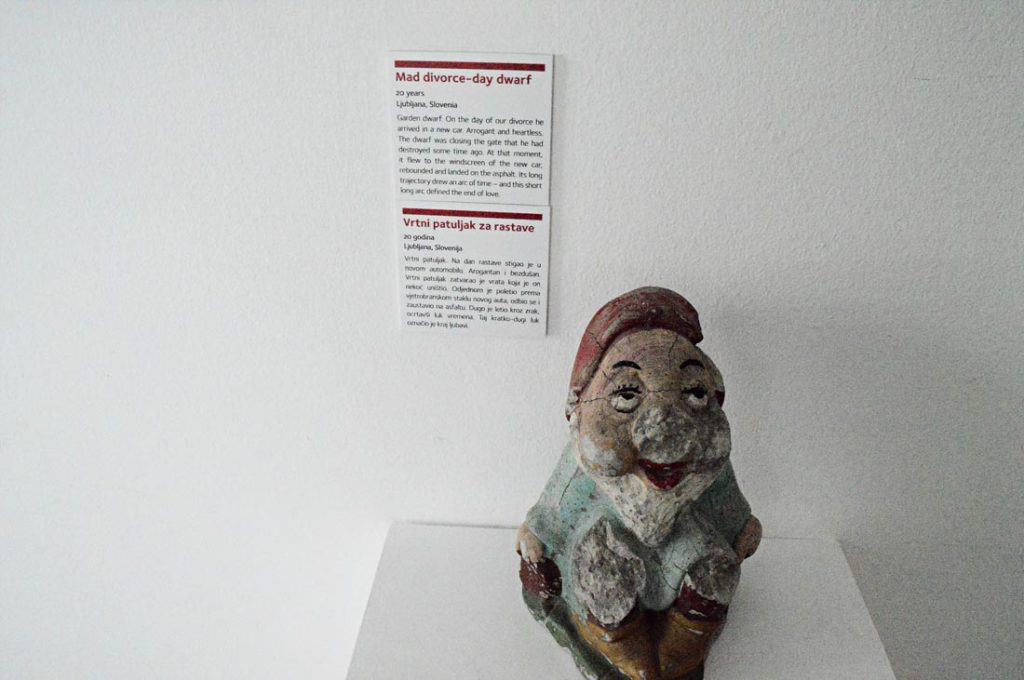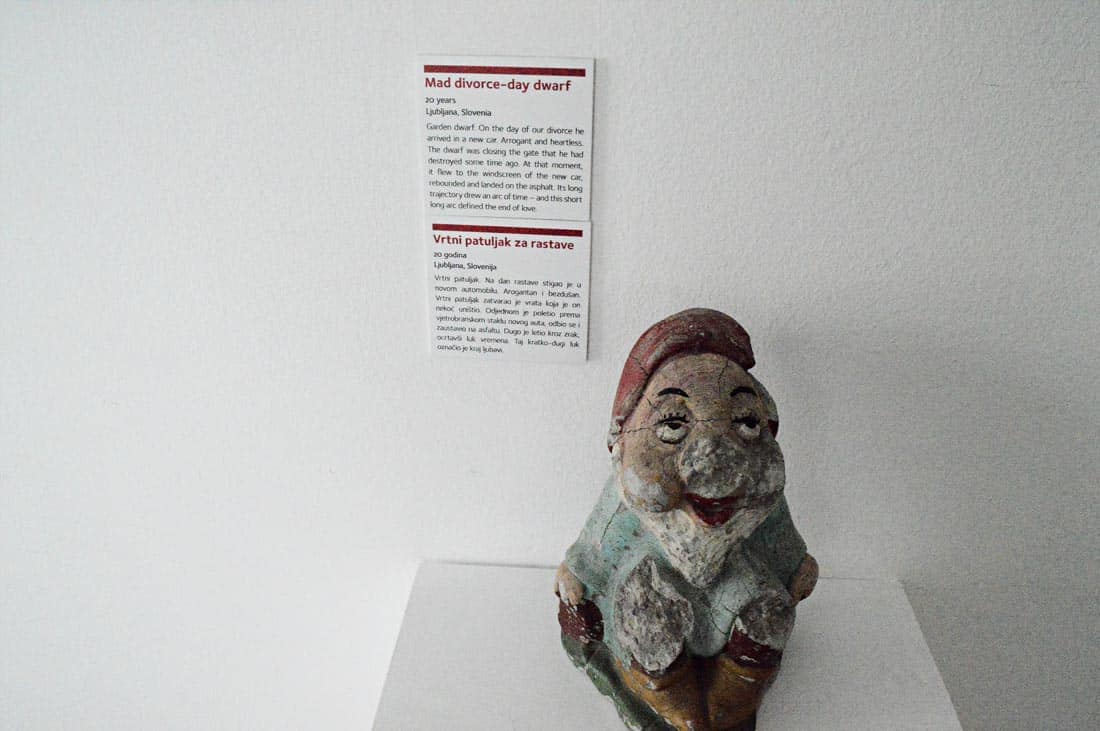 They also contain brief poetic descriptions that aim at providing in-depth information to any would-be visitor. In recent times, the museum hosts around 100,000 visitors per annum.
Consider walking into the museum to behold these unique objects or make donations for others to enjoy later.
If you want to get deeper into the history of Croatia, there are plenty of other museums to visit. These are the Archaeological, Croatian Natural History, Croatian History, Naive Art, Ethnographic, Arts and Crafts, Croatian School.
Equally, there are a series of galleries to experience. These are the: Mijo Kovacic, Mimara, Klovicevi dvori, Strossmayer.
Zagreb, Croatia City Museum
The museum exists since 1907. It endeavors to relive the history of the city from the beginning of time until now. All the artifacts and exhibitions it collects reveal the history of the city under various lenses.
These include politics, economy, religion, history, architecture, and town-planning.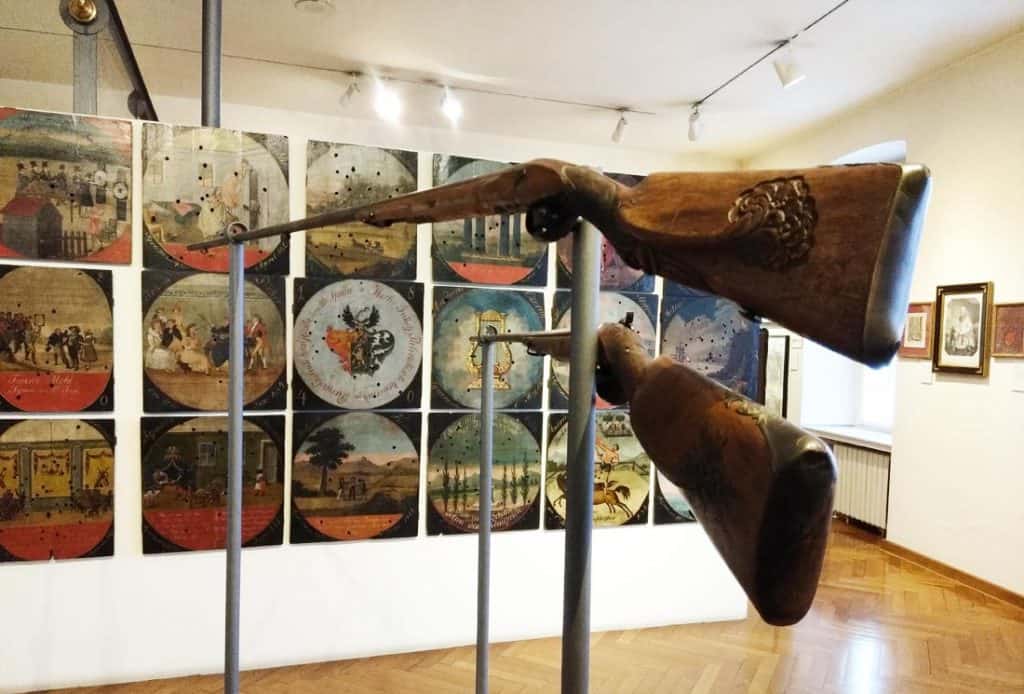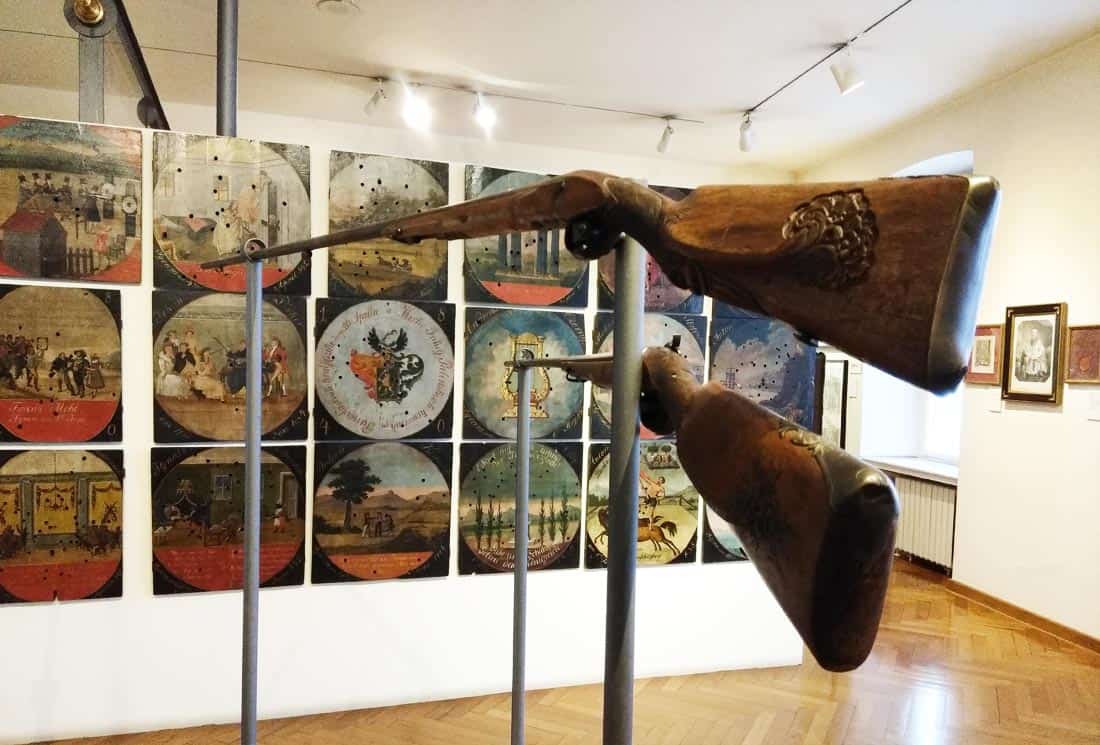 Entry is not limited to anyone, regardless of nationality. We recommend that you get into this facility as a priority before venturing elsewhere.
A visit here will give you the insight you require to understand the rest of the city and country.
Things to Do in Zagreb (Tours from the City)
A series of astonishing trips start from the city of Zagreb. We booked four different locations for our trips. Read our thorough posts for:
Plitvice Lakes & Rastoke (Book here for a guided tour)
Lake Bled in Slovenia and Ljubljana (Book here for a guided tour)
Where to Stay in Zagreb?
There are plenty of options for staying in Zagreb.
There are all kinds of hotels in Zagreb (from budget to luxury), along with hostels.
It is best to stay near the city center, where most of the tourist attractions and places to see, reside.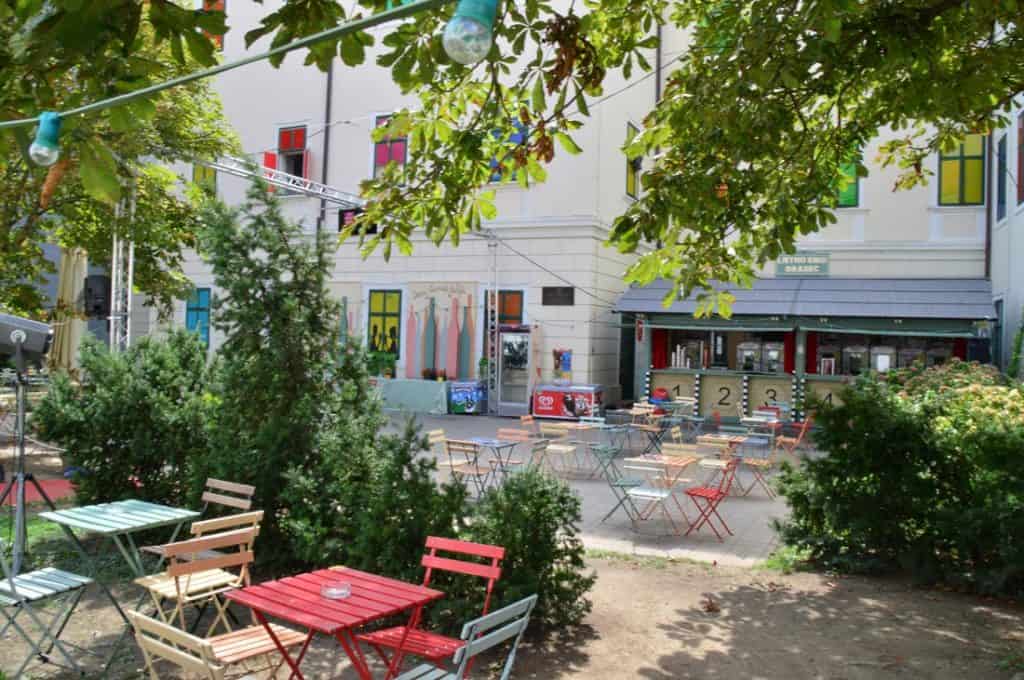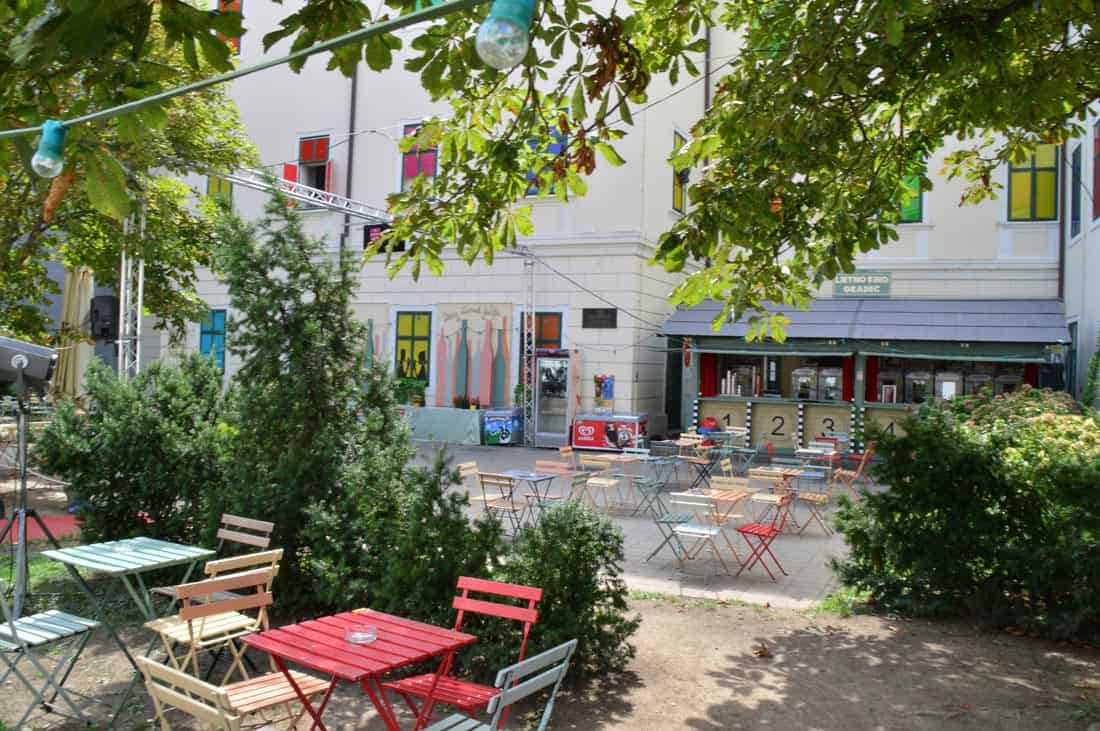 We stayed in the Sheraton Zagreb Hotel.
That was a fantastic experience, as the hotel had an indoor pool and a fantastic breakfast buffet. If you want a close to the city center solution, then this is it. Spacious rooms and really quite. You expect that in such hotels, but didn't expect that buffet.
Zagreb is somewhat walkable, so you won't worry about transportation.
If things get tough, you can always get an Uber or taxi or a public bus. Their prices are rather affordable.
FAQs for Zagreb Croatia
What is Zagreb known for?

The city is mostly renowned for being an excellent transportation hub. That is because it sits strategically at the junctions of Central Europe, Southeast Europe, and the Mediterranean. Indeed, it merges the rail, road, and air networks of this part of the world.

Is Zagreb safe for tourists?

Save for minor incidences of crime and pickpocketing, the city of Zagreb, Croatia, is mainly safe for tourists. You should, however, avoid busy and crowded streets as they are the ones that are more susceptible to the risks of mugging and security breaches. Avoid carrying vast amounts of hard cash too!

Is Zagreb worth visiting?

YES, it is! As you may note from the discussions above, this city contains numerous facilities and places of interest. Eastern Europe, which it lies in, is also cheaper and more affordable to tour. Sparing a bit of your time here is hence a worthy consideration.

Do they speak English in Croatia?

Though not a national or first language, English is widespread in Croatia; 81% of the residents understand English. Other than English, Croats also understand a couple of different international dialects. Italian and German are two of the most notable of these.

Is Zagreb expensive?

NOT really! Eastern Europe is cheaper in every sense. If you hail from a developing nation, though, you will find the area more expensive than your native countries. It is thus essential that you take some time to familiarize yourself with the prevailing rates of inflation before setting out for a visit.

What is the currency of Croatia?

It is the Croatian Kuna. 1 Euro is about 7 kuna (almost the same for USD). You can pay in Euro in some places but you get your change in kuna, so better to have kuna ahead. Major credit cards are accepted, almost everywhere.

Is there a Day Pass Card for Zagreb?

Yes, there is, but do think ahead which museums and galleries you want to visit first. Zagreb is easy to walk through and rather flat. The only uphill is moving to the Upper Town for sightseeing. You may not need the card after all.

When it is best to visit Zagreb?

The best season to avoid the crowds is early summer (late spring) or early fall. Summer months come with lots of tourists, especially if you want to visit areas outside of Zagreb (i.e. Plitvice lakes). On the other hand, Christmas in Zagreb is fantastic too.
Conclusion on Things to Do in Zagreb Croatia
A visit to the city of Zagreb Croatia as a whole is undoubtedly a worthwhile undertaking.
You should make it a point to visit either destination at least once in a lifetime.
The information we have furnished is a good starting point.
When do you plan to venture out for a visit to Zagreb, Croatia?
Have you been there already?