Lake Bled in Slovenia is one of the tourists destinations that you see and then believe that there bits of paradise that have fallen on Earth. There is no exaggeration to that.
It is a small town in the foothills of the Julian Alps.
We were in Zagreb and decided to do this as a day trip, along with Ljubljana.
Lake Bled is so beautiful that you start believing that there is indeed some "Divine Painter" with the inspiration and the force to manifest such beauty in real life.
The lake and its surroundings are breathtaking. It is 2.12 km long and between 0.5 to 1 km in width. The water temperature is around 23-25 degrees in the summer.
During winter, the lake freezes and you can go ice-skating.
Your eyes will be wide open, to absorb all such harmony and beauty that exists in just one place.
You may start imagining what it takes to be a bird and admire all that view from above.
Lake Bledm in Slovenia, is a place full of things to do and all worth a visit.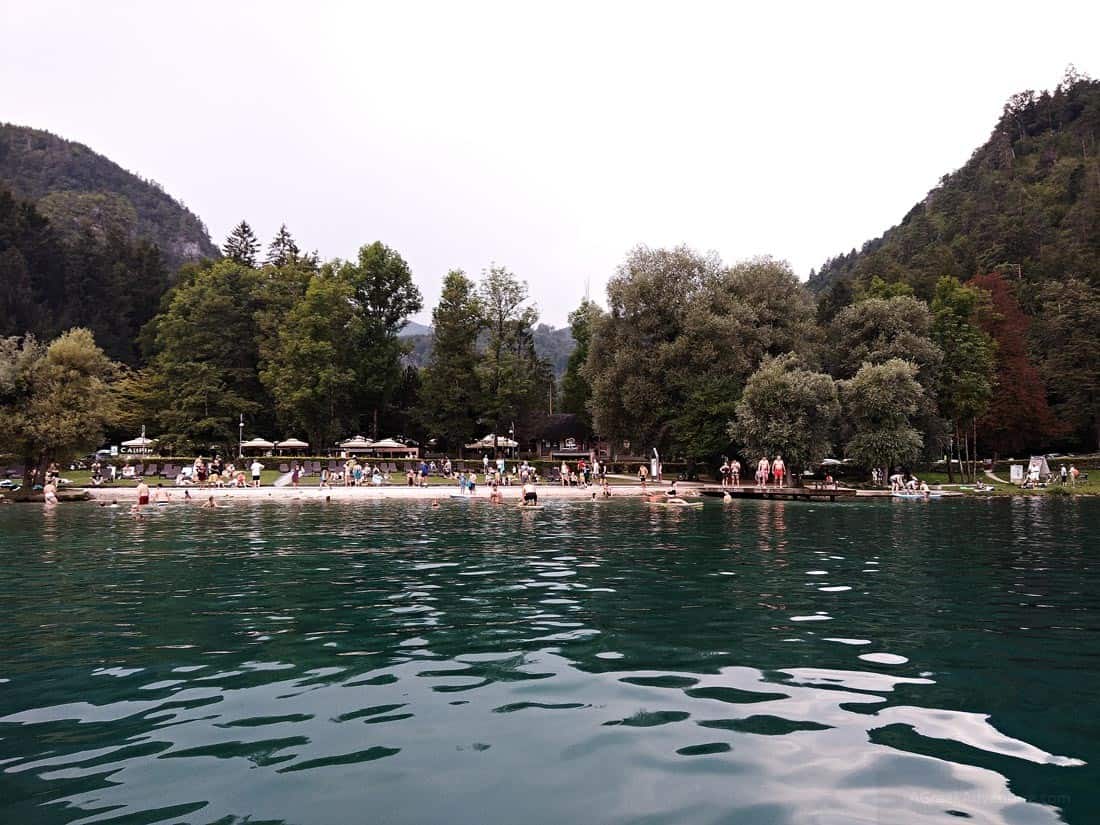 There is stand up paddling, lake kayak, boat rides, shore games, walks along the side of the lake, and all kinds of water sports to spend a full day or more.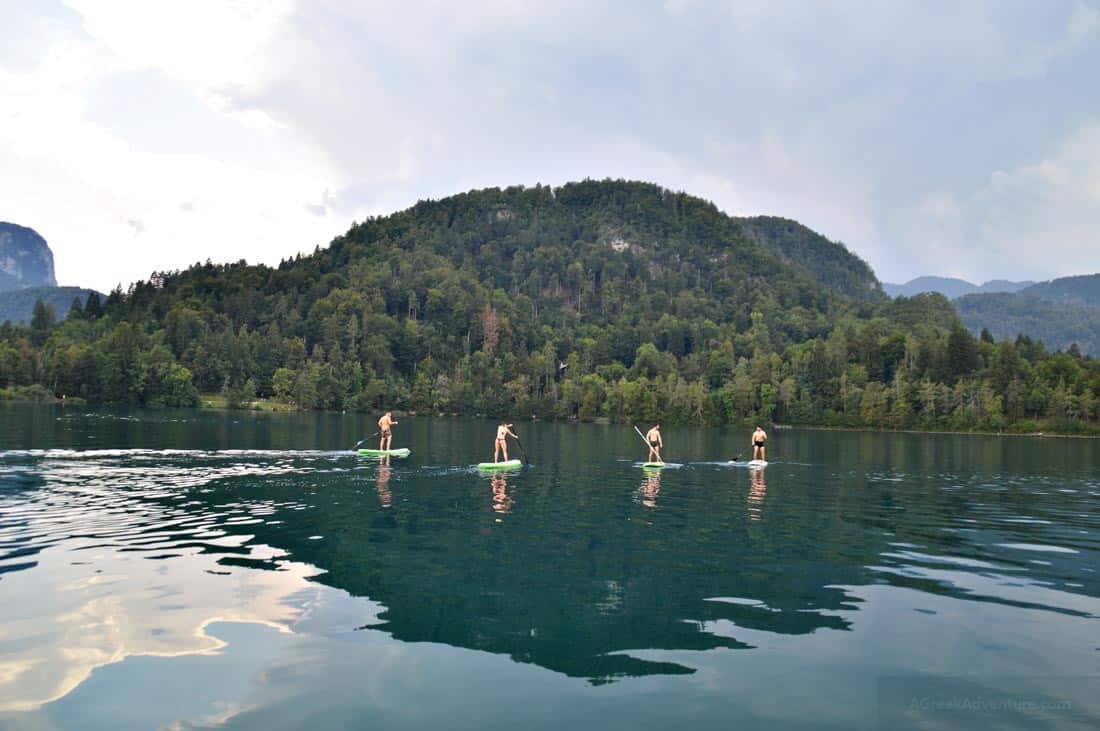 Do the Boat Ride to Bled Island, Slovenia
One of the must things to do is to take the boat ride with a "Pletna." The guide will paddle you from the lake shores to the small island in the middle of the lake.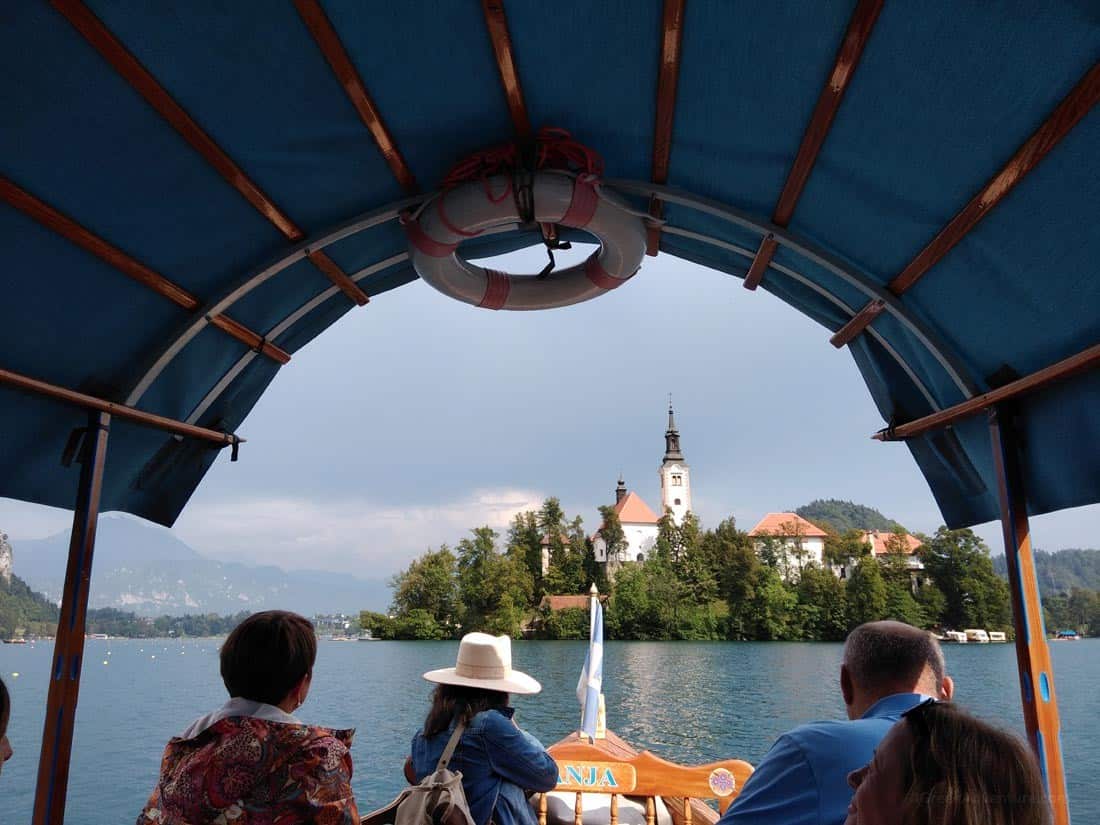 He uses a double paddle system. No engines are heard or allowed in the lake.
The ride is not that long (around 15 to 20 minutes), but as the lake waters are serene, it is a lovely and calm one.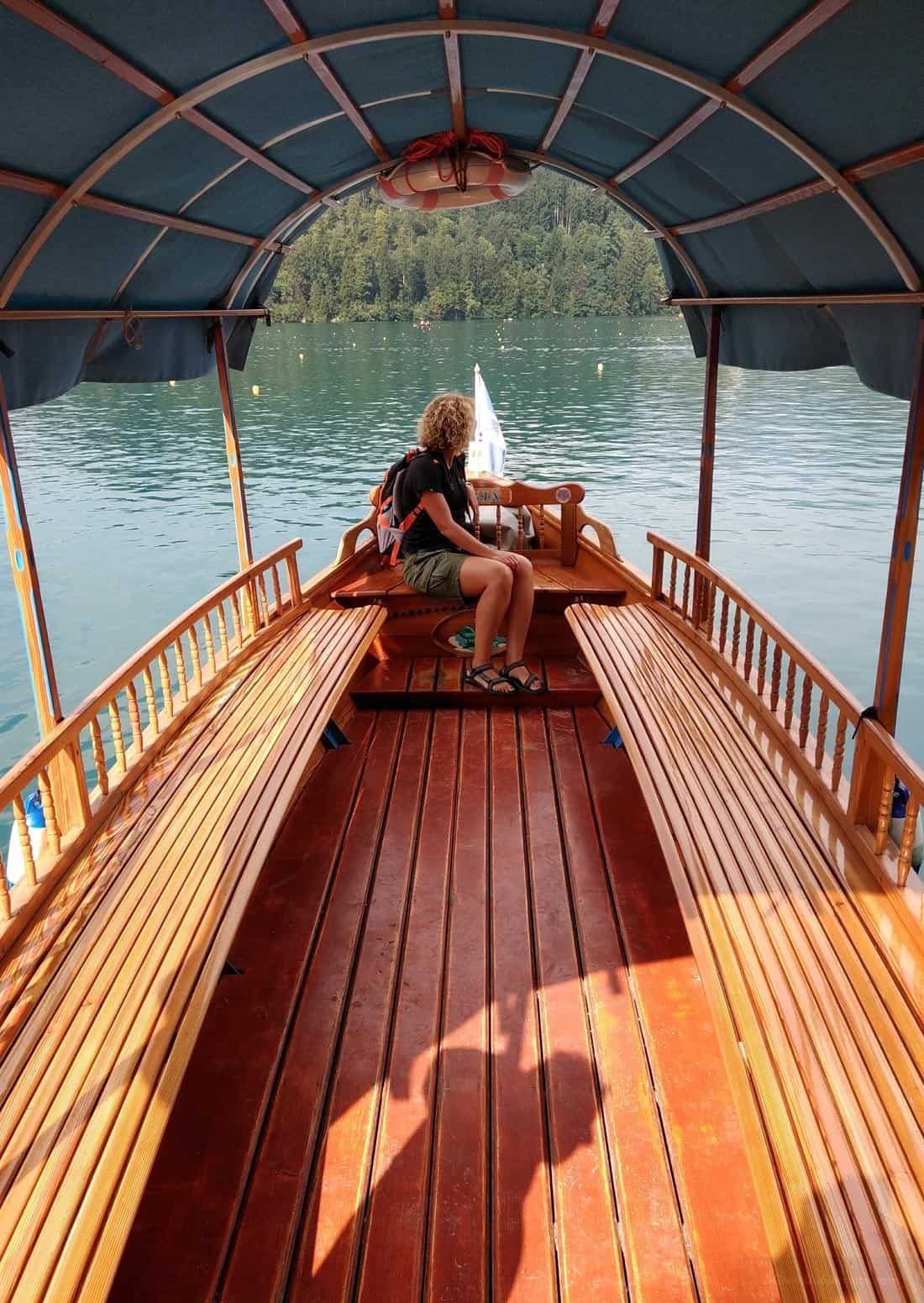 The boats are from wood, and their design is almost the same among each other.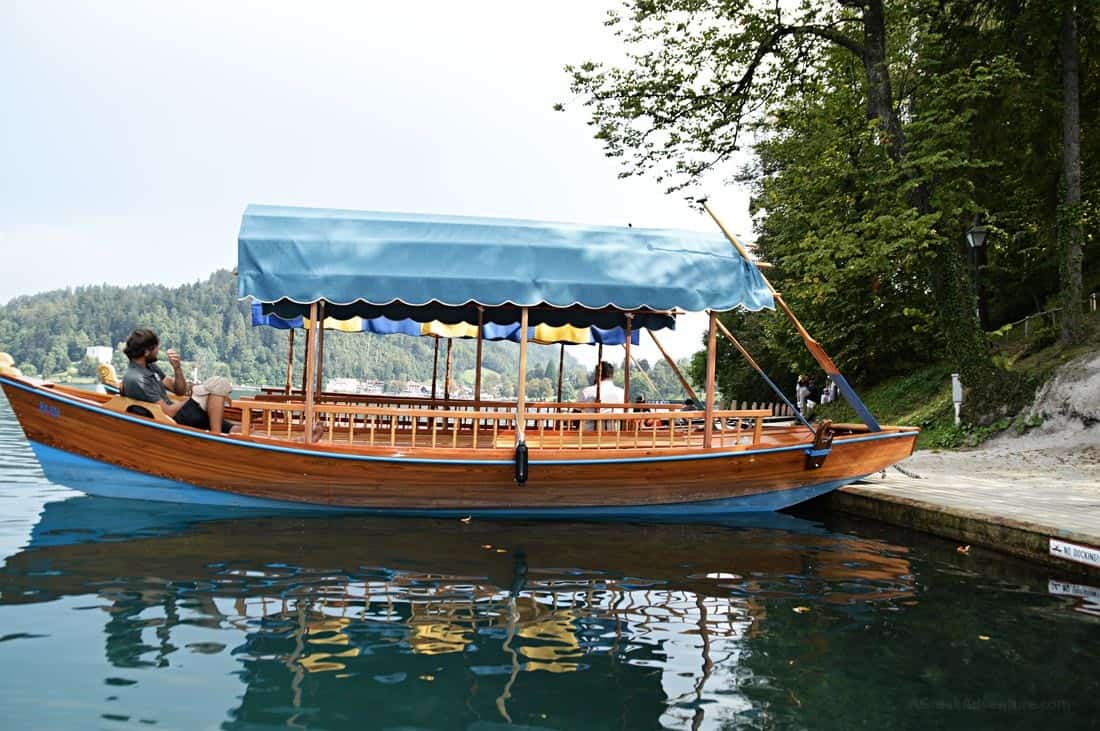 We found out that this is a father-to-son job, and once someone makes their boat, they have to name it with a female name. Usually, the name is about the woman they love.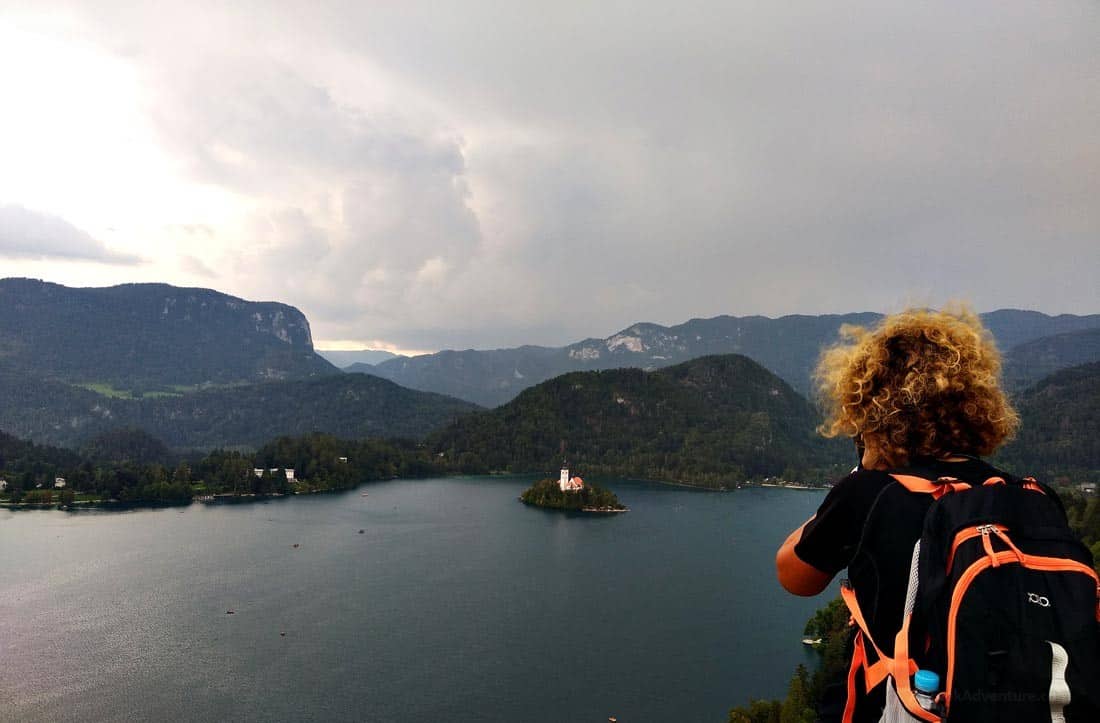 The ticket is at 15€ per person for the round trip. There is no need to pre-book.
You will stay on Bled island for about one hour.
A path runs around the island, so you can easily walk it.
The popular tradition is to go in the church and ring the bell.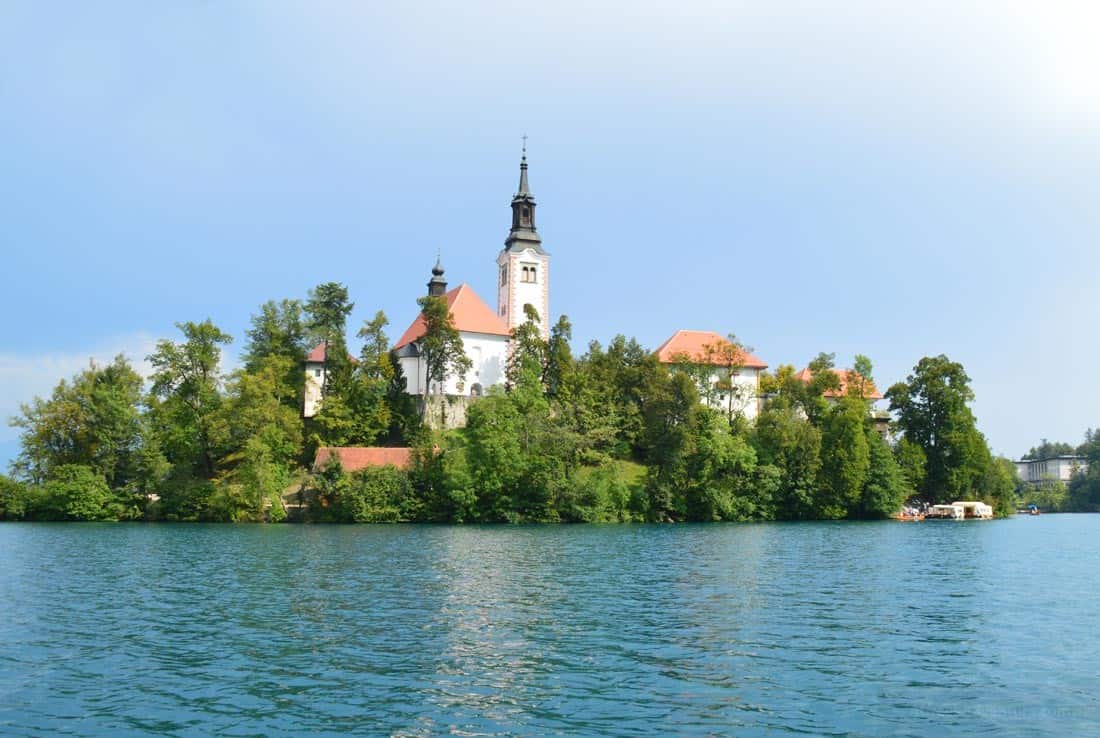 Ring the Bell at Lake Bled island
There is a beautiful legend related to that tradition. It says that you can make as many wishes as you like before ringing the bell, and then ring it as many times as your dreams are.

To ring the bell, you must go into the Pilgrimage Church of the Assumption of Maria.
You have to put a little strength to pull the rope that connects with the bell. Yes, it is not an electric one.
Do allow time to sit and admire the view towards the shores. On a good day, you will see many people rowing, doing SUP or swim around.
There are plenty of facilities and hotels around the lake. Thus, you have lots of options for dinner, lunch or coffee, and tea while sitting and admiring the view.
Explore the Bled Castle
Very close to the lakeshore, where the boats are, is the castle of Bled. You can take your car there, or walk through the asphalt road. We advise doing that if you have the time, as the way up is excellent too.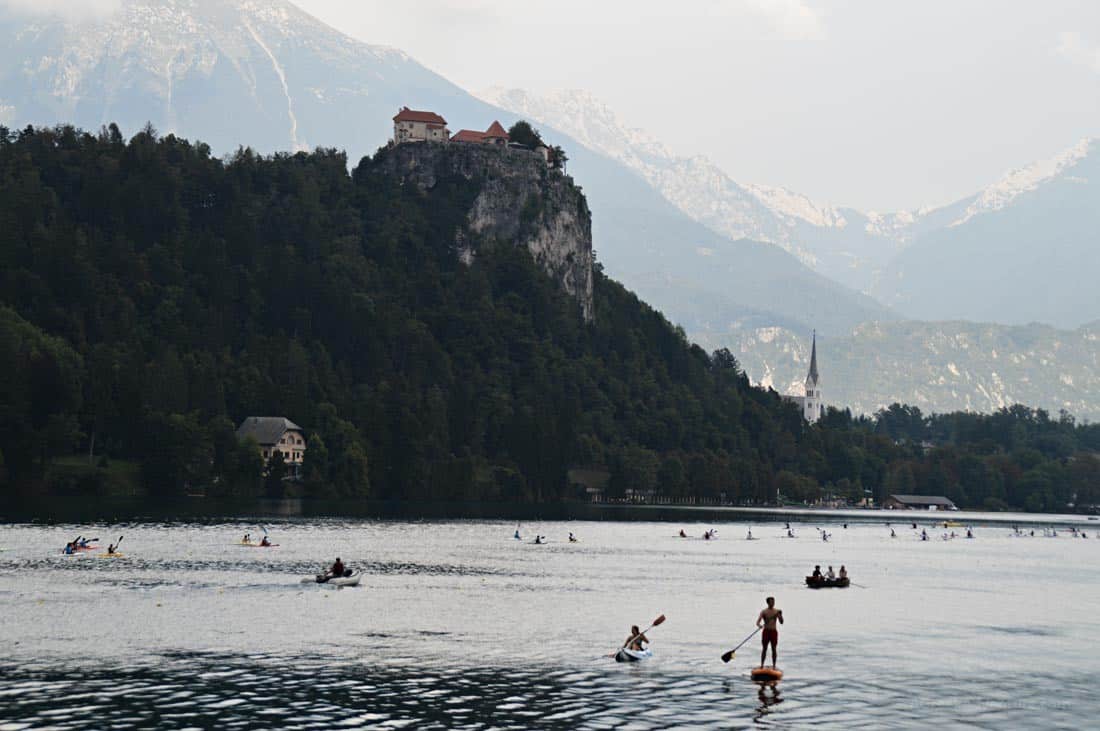 The castle offers two great things to do. One is the museums with the castle itself, and the other is the views of the lake, of course.
These people knew where to build their places, right? See the video to understand how beautiful the lake looks.
Getting in the castle requires paying a fee of around 15USD. That also provides a discount at the small cafe, equal to 10% of the ticket cost.
That will come handy when you want to try the famous Bled Cake.
The castle museum has not many things to see.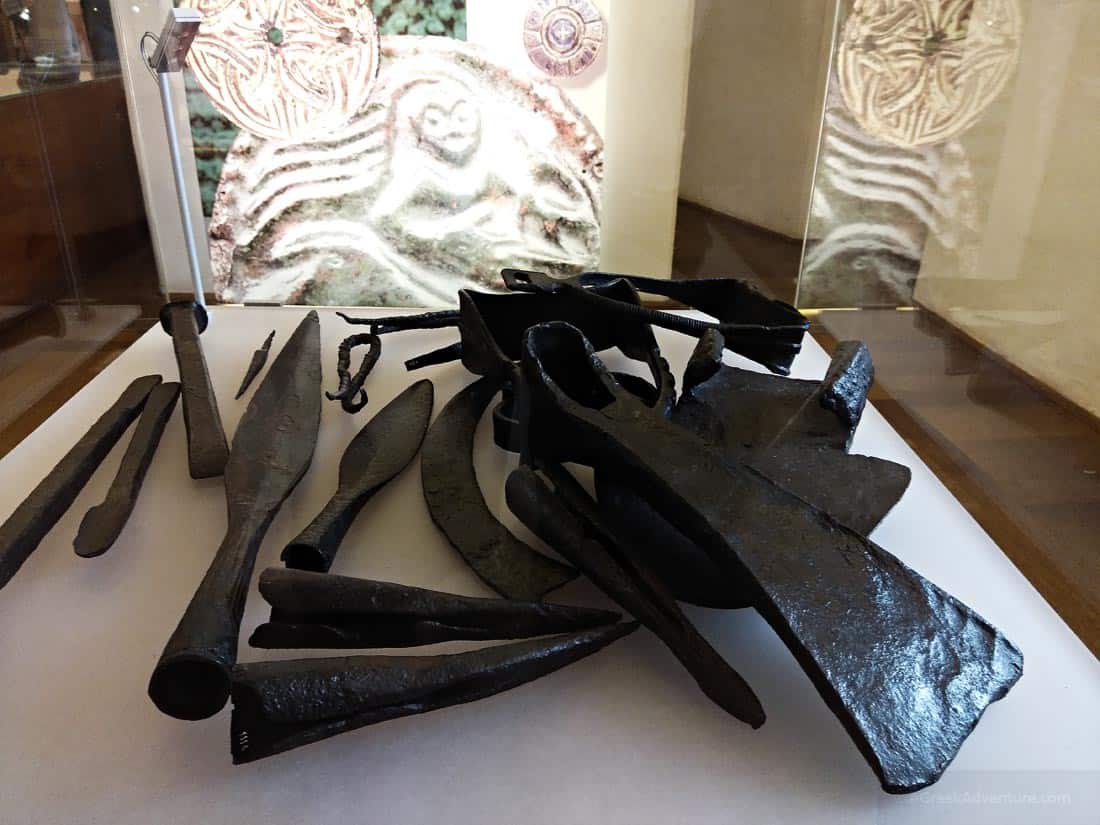 It is nicely renovated but other than that there only a few displays from the castle life of old times.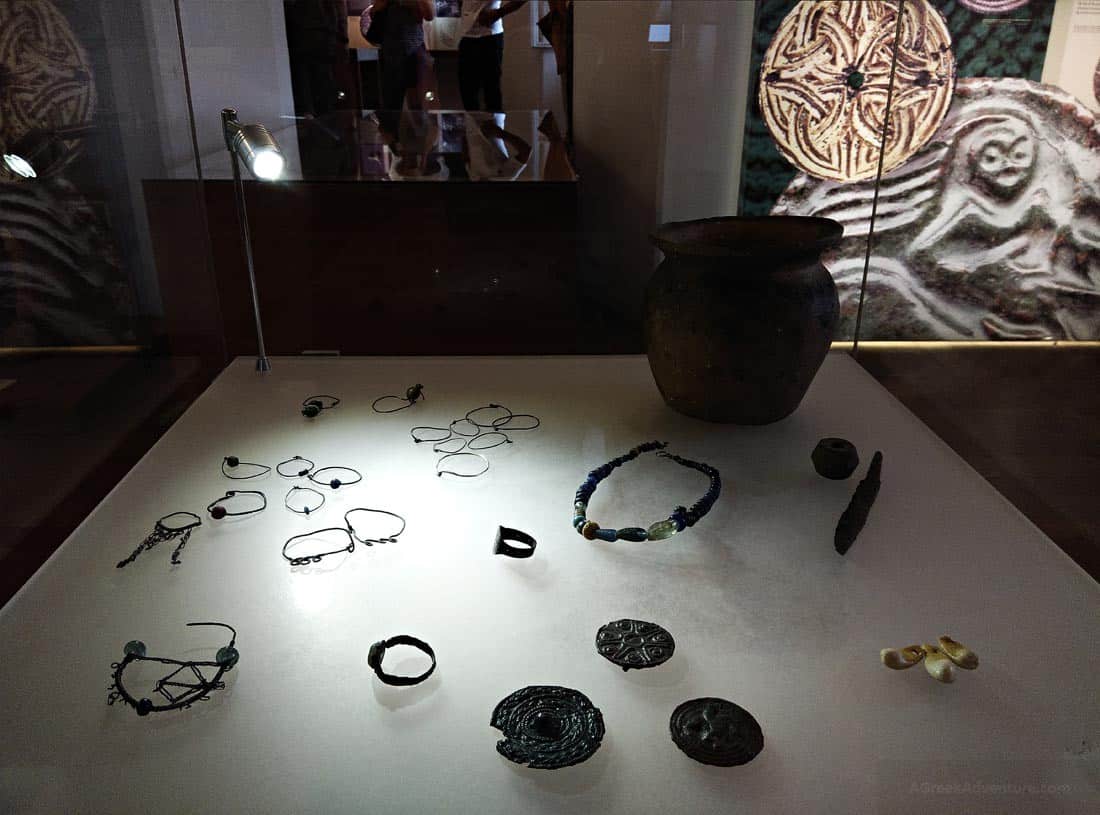 Straza Bled
Straža Bled is a hill overlooking Lake Bled, Slovenia. It is considered the perfect spot for adrenaline lovers. During summertime, you can slide from the top with a sled.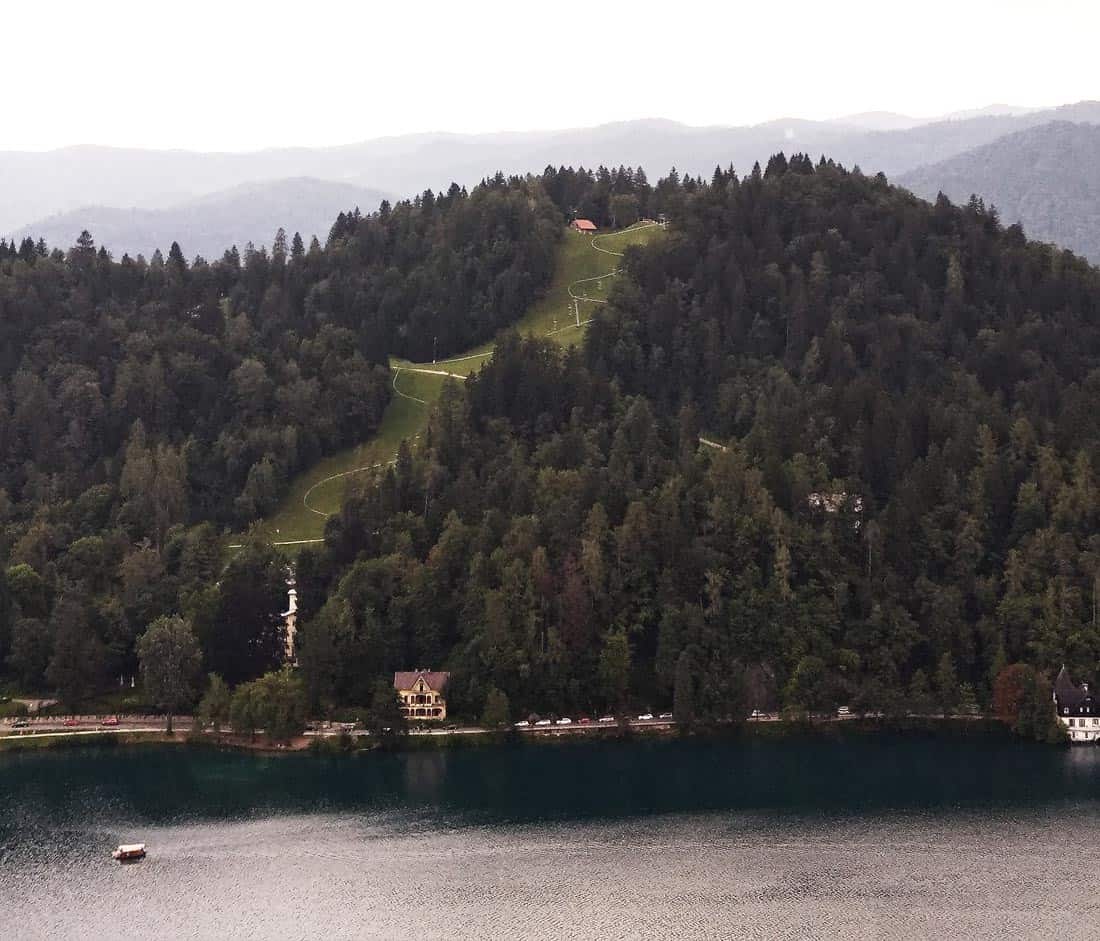 In winter Straza changes into a ski slope!
Hike the Vintgar Gorge
If you are into hiking and gorge trekking, then the Vintgar Gorge is close to beautiful hiking trails. That is a different excursion by itself, and we didn't have the time to do it while we were there.
We noted that for the next excursion to Slovenia. Follow this link to admire the majestic walks of this gorge. It is only 1.6 km long, and there are well-marked routes and pathways to get you through.
If you plan to stay in Bled for more than one day, then you should visit Lake Bohinj, too.
Eat the Bled Cream Cake
Once in Bled, you have to taste that creamy cake. You will find it all over Bled, but we got ours inside the Castle cafe. Thus, we enjoyed it along with admiring the magnificent surrounding views.
The cake is somewhat creamy. Imagine a golden crispy crust made from butter dough. Then a delicious vanilla cream.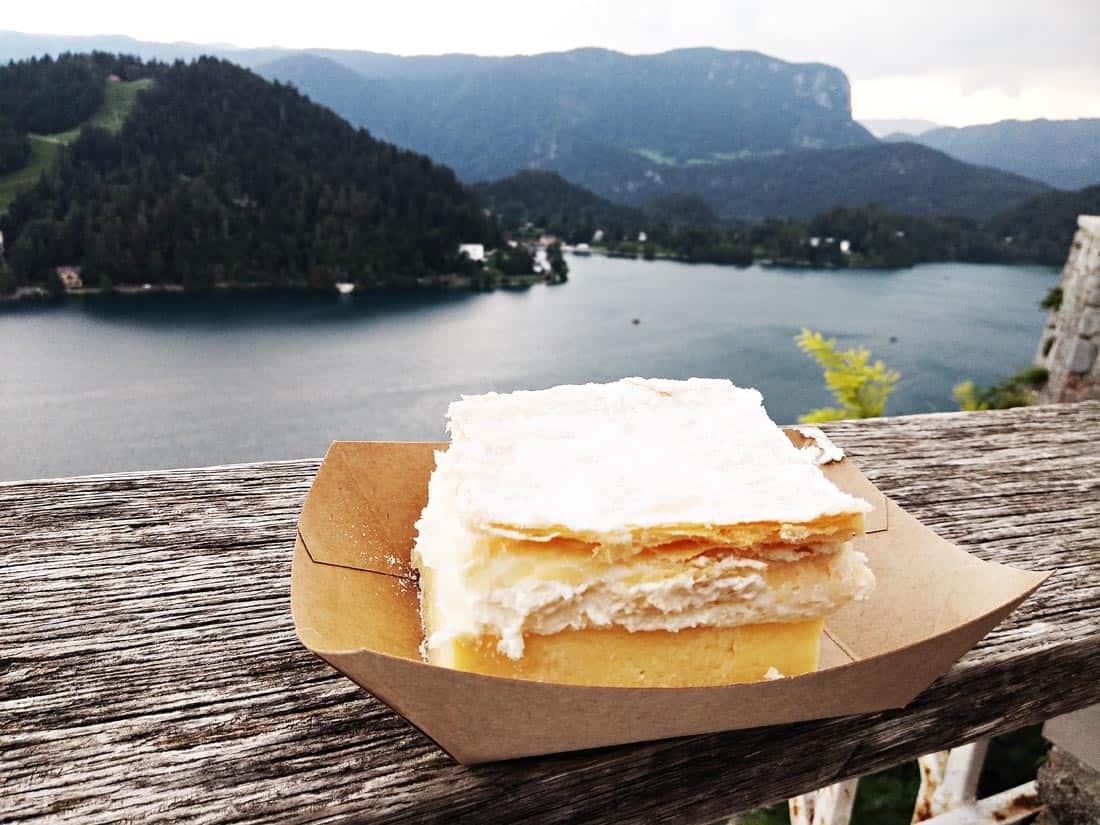 All that cake is topped with whipped cream. Finally a crispy layer of buttery dough and sugar icing.
Are you drooling already? This cake is like a symbol for Bled. It kind of looks like Mille-feuille, but at the same time, it is not one.
If you plan to stay in Bled for the night, do visit a wine cellar for some wine tasting. Slovenian wines are exciting.
How to Get to Bled Lake
We went there with a minivan, before spending a few hours in Ljubljana.
You can visit Lake Bled, Slovenia, area either bu train or car, providing that you are in Slovenia. The train station is Lesce Bled International Station and takes about 30 minutes to the Lake.
The same train line serves Villach-Jesenice – Ljubljana – Belgrade – Istanbul – Athens.
Bled is about 4km from the train station. Simply take the local bus or a taxi. If you are a hiking fan, you can walk that too. There is a particular route, specially made for pedestrians and cyclists!
In case you approach the area from nearby Italy, use the train line that runs between Koper Gorizia-Nova Gorica-Jesenice and Villach. The train station is named "Bled Jezero" and is around 1km from the city.
Some buses frequently travel from the nearby countries of Croatia, Italy, Austria, Germany or Hungary towards Ljubljana. From there you can take a bus or a taxi.
Of course, you can also rent a car.
In case you visit from Croatia (and depending on the day) you may encounter a bit of traffic at the borders between Croatia and Slovenia.
Organized Tours to Bled Area
If you prefer to be transferred there, not worrying about driving a car and such then an organized tour is the best solution for you.
These tours are cost-effective. We tried two of them from the same website, and the same tour company served them.
Their price per person was just fine, covering transportation and a specific number of entrance fees, along with a couple of really knowledgeable certified tour guides.
Here are some ideas:
Where to Stay Around Lake Bled, Slovenia?
The Bled area has lots of different options for accommodation. Here is a list of suggestions, under three different accommodation categories, depending on your budget.
Mid-Range Lake Bled Accommodation
Luxury Accommodation in Bled
Now, you have all the information needed to visit this magical place. We strongly believe that it will leave you in awe when you see it and spend a day there.
Please share your impressions from Bled Lake in Slovenia. Also, read 16 Best Things To Do In Zagreb Croatia.