Are you planning things to do in Ljubljana Slovenia? We went there, and we have lots to say. Ljubljana is Slovenia's most significant and capital city. The city was awarded as the European Green Capital (2016). It is also mentioned as one of the top 10 safest countries to visit.
Though populated by many people, this city also contains plenty of spacious green spaces that dot its landscape. These and many more resources make it a suitable destination for any holiday enthusiast.
You can't make your visit to the city a success without really knowing more about the place and what awaits you.
We have seen it wise to step in and provide the direction you desperately want to move on. Our experiences here shall center on the places of interest in the city. We went to Ljubljana, booking a day trip from Zagreb (transportation, guide, and most of the tickets included). It came with a perfect tour guide who provided tons of information.
Things To Do in Ljubljana Slovenia
Ljubljanica River
Straddling the center of the city is the majestic Ljubljanica River. This river winds through the unique natural landscapes of the marshes that surround the town. At its bed resides one of Slovenia's most significant archaeological sites. The river itself is pretty breathtaking to behold.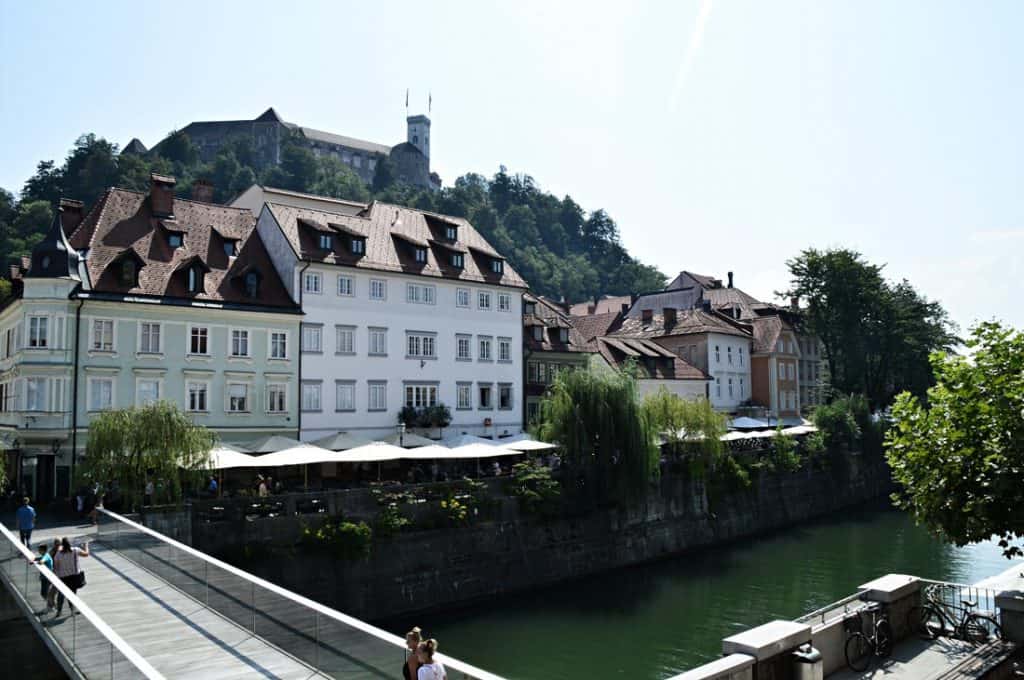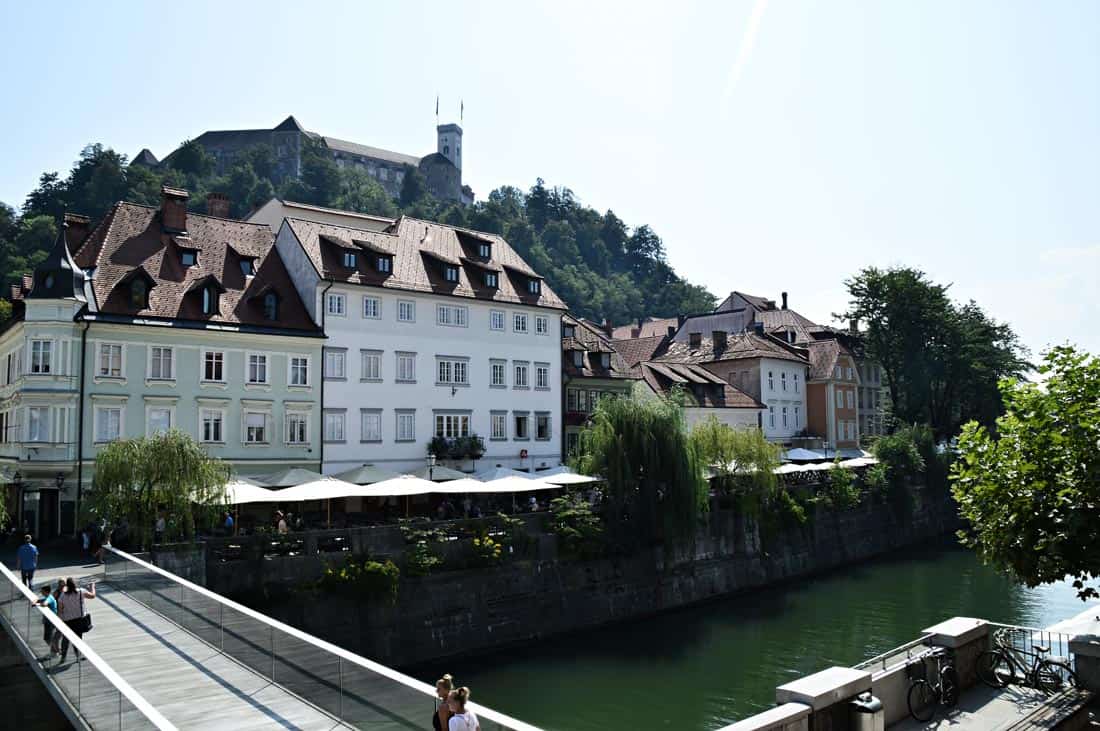 Its clear blue waters sparkle during the day to dazzle the eyes of whoever beholds them. At night, the bright street lights hit the surface of the waters and are reflected. What happens next is some sparkling multicolor appearances that are truly breathtaking to the eyes. You may consider taking photos too over and above mere sightseeing.
Ljubljana Central Market
You can never tour the beautiful city of Ljubljana and leave without really purchasing some fantastic merchandise therein. For this, we ask that you make a stop at the Ljubljana Central Market. This market complex is pretty significant. It straddles the Dragon and the Triple Bridges and hosts many sellers.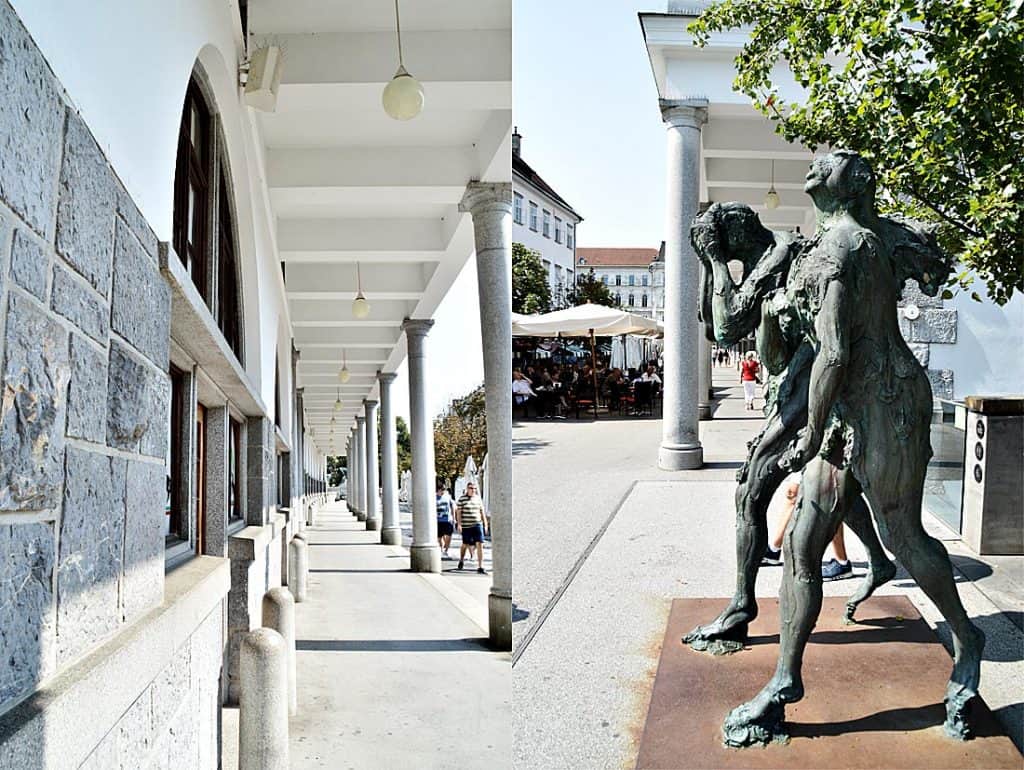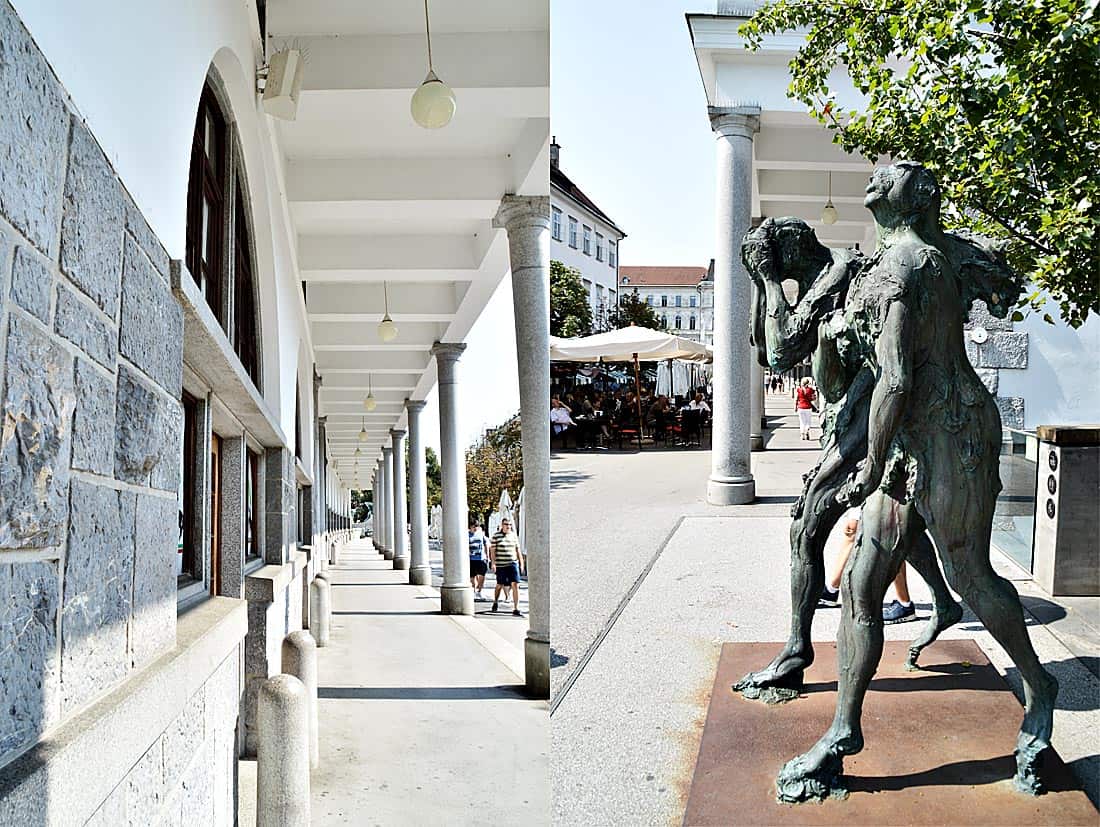 The Central Market is more than just a market. It hosts numerous eateries, curios, grocery shops, and boutiques. These jointly provide you with the opportunity to lay your hand on just about anything you might desire to own. While shopping, do stop by and have some taste of the local cuisines.
National Museum of Ljubljana Slovenia
If you love artifacts and issues of historical significance, you might want to spend some time at the National Museum of Slovenia. This facility is housed in a building that was once a palace. The palace complex itself featured neo-Renaissance architecture and was constructed from 1883 to 1885.
At the museum, you will be able to behold an extensive collection of archaeological artifacts. Among these are old banknotes, coins, and other relics, which were valuable in the years of yore. The staff is generally kind and will do the much they can to offer you the guidance you need.
Green Spaces
We have already stated earlier that the city of Ljubljana is dotted with numerous green spaces. Indeed, the town contains 542 square meters of public green spaces. It does have the world's highest area of green space per resident in the world.
What's more? It features a whopping 80 new hectares of well-maintained green spaces. Moreover, some green spaces are still in the course of being generated from the derelict urban lands. You hence have plenty of room to sit, relax, and enjoy the breathtaking ambiance of the cityscape.
Art Nouveau Buildings
Like any other city, Ljubljana has numerous buildings and structures. One of the most outstanding of these, and which we would suggest that you consider visiting, is the Art Nouveau Buildings. As their designation implies, such buildings are dedicated to all things art and fashion.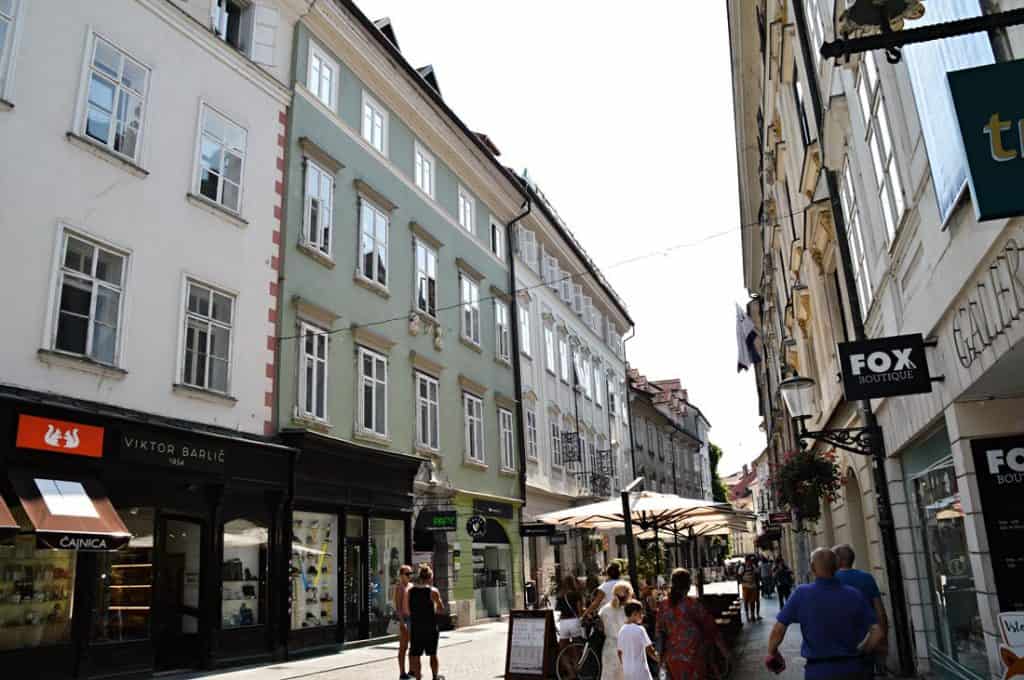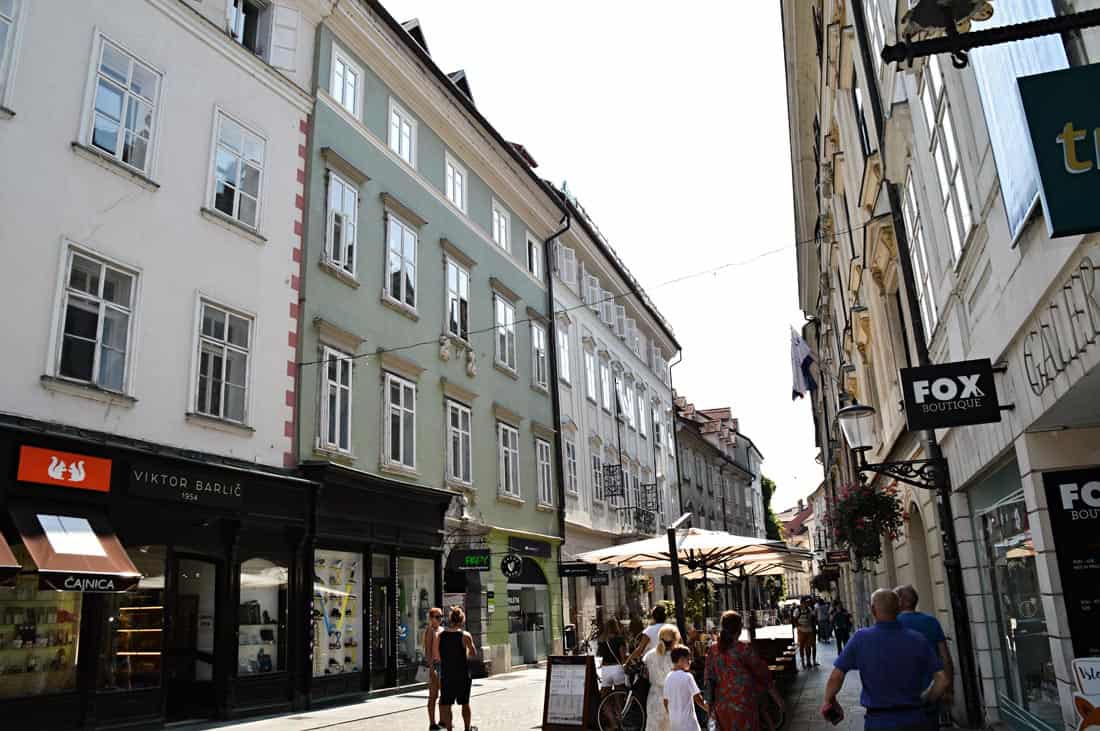 You cannot afford to miss out on it if you are interested in or passionate about art matters. Here are some beautiful paintings, crafts, jewelry, and curious. A peek into the facility will take you back in time and allow you to catch up with Slovenia's remarkable past.
Tivoli Park
Though dotted with numerous parks and green spaces, Tivoli Park stands out as the premier green space in Ljubljana. Not only is it large, but also is it lovely to behold. It stretches right into the center of the city and is as such very accessible.
This park covers around 5 square kilometers. It is crisscrossed by three walks lined with chestnut trees, breathtaking landscape, ornamental beds, numerous stretches, fountains, flower beds, and a couple of statues. That is the place to be to walk and stretch and release some buildup of stress.
Lake Bled
Though not located within the city of Ljubljana proper, Lake Bled is a 'must visit' by any severe tourist of Slovenia. The lake is about 35 km from the Ljubljana International Airport and about 55 km from downtown Ljubljana city. Several factors combine to make it suitable for your time.
Here is our post for Lake Bled only. It is a fantastic day trip you can take from Ljubljana or the nearby Zagreb, Croatia.
Chief among these are breathtaking ambiance, several islands, and a chance to undertake numerous watersports. If you so wish, you may kayak or canoe on the calm waters of the lake. Yet again, you may also photograph the lake, its surrounding locales, and many other beautiful spots in the area.
Church of St. Nicholas
Slovenia, like many European nations, has a rich Christian heritage. This is captured by the numerous chapels, churches, and other places of worship that dot the entire landscape. St. Nicholas's Church is perhaps the most outstanding of these places within the larger city of Ljubljana.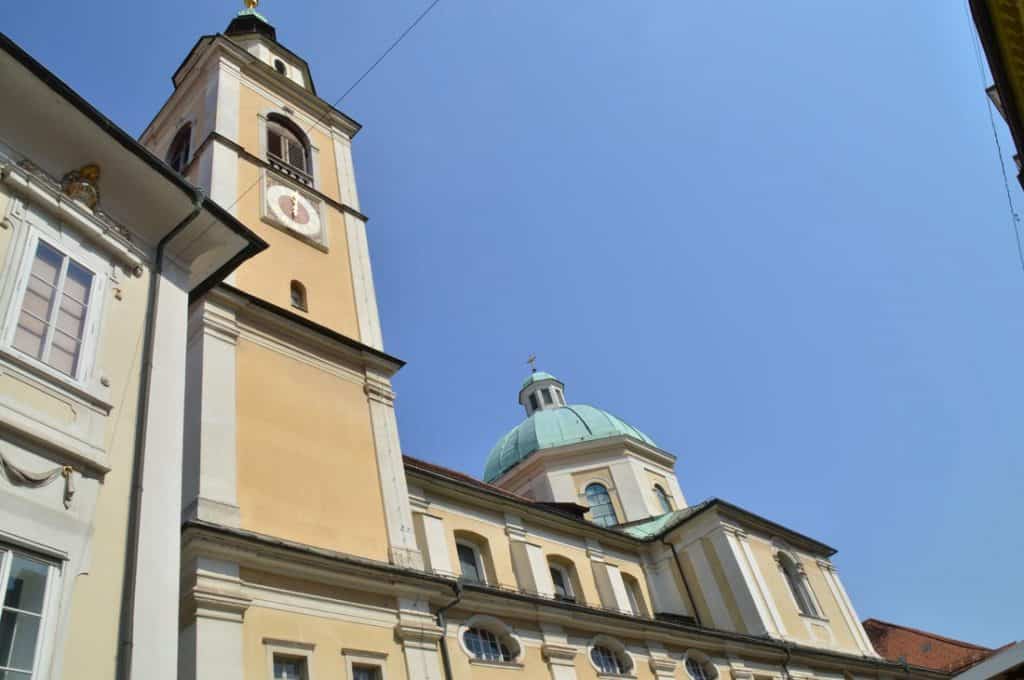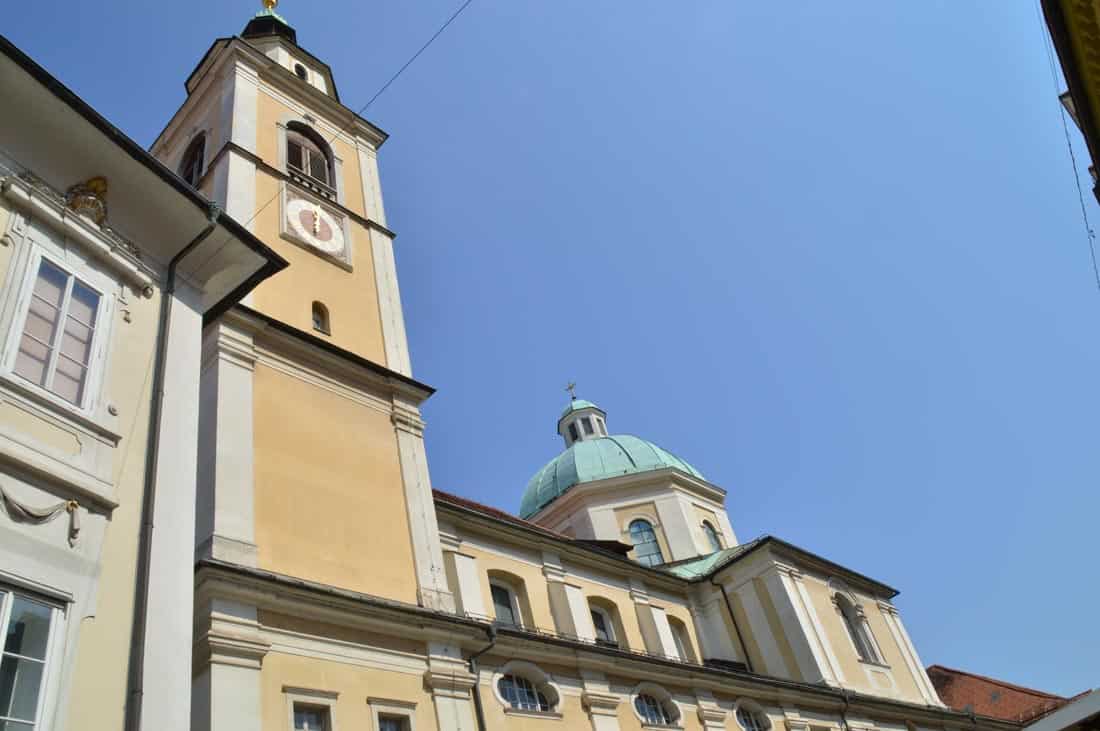 It is, first and foremost, a landmark that is much recognized in the city. Its breathtaking appearance and stature make it pleasant for sightseeing and photography. Then, it does hold some services from time to time. You may wish to adjust your visit accordingly to coincide with any of these services.
This is the famous door gate of St Nicholas.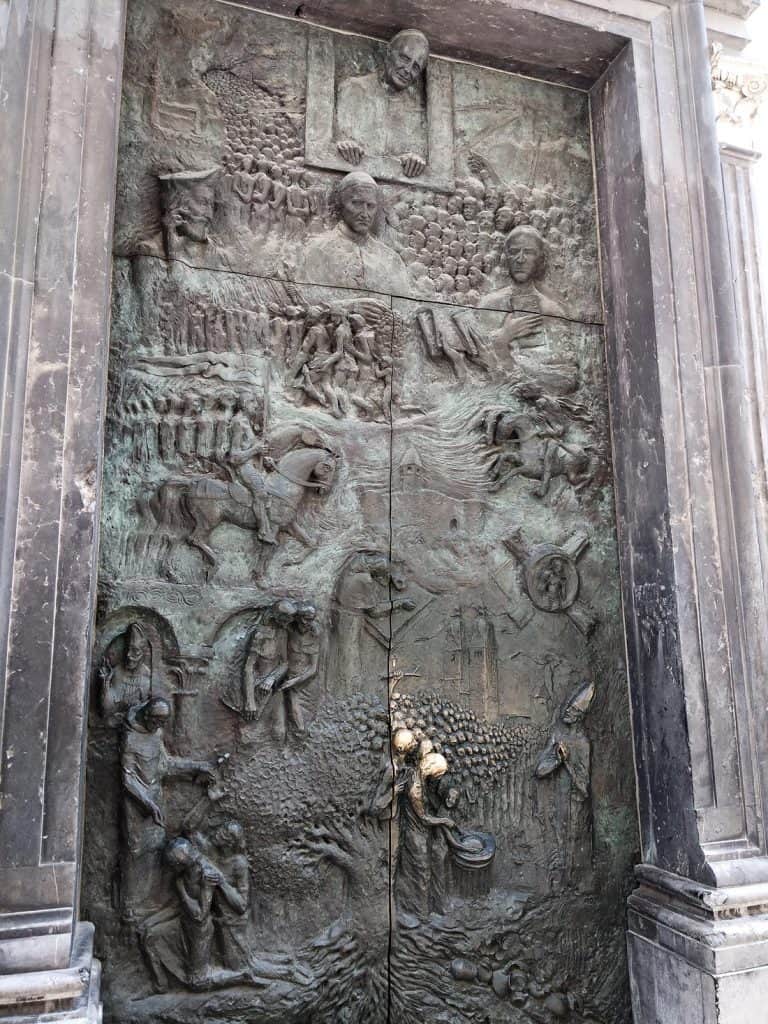 Franciscan Church of the Annunciation
Still, on matters of Christianity, the beautiful city of Ljubljana has no shortage of rich Christian sites. The Franciscan Church of the Annunciation is another resource you may look up to for spiritual insight and inspiration. This church is found in the Prešeren Square within the city capital proper.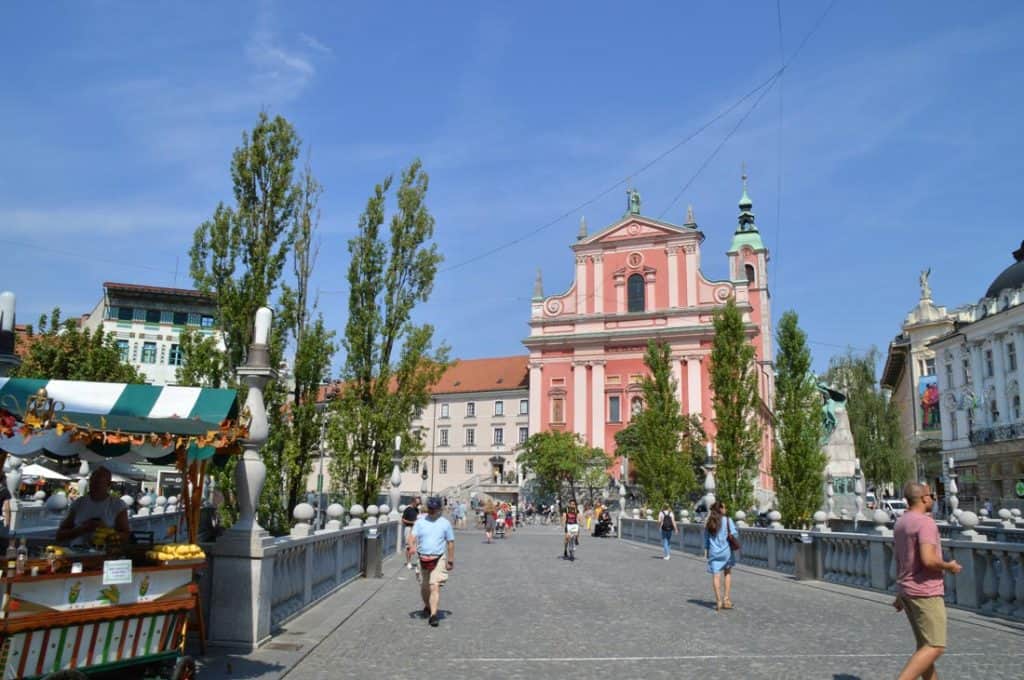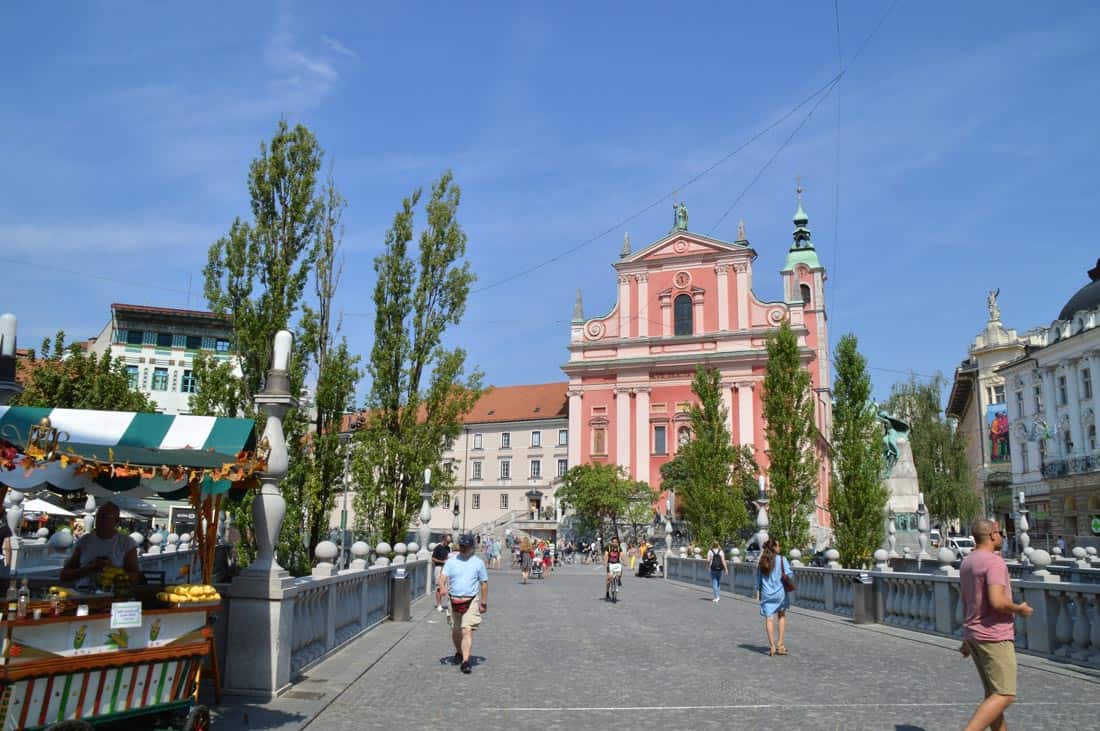 Though not actively used as a place of worship today, the facility is rich in pomp and color. It contains numerous frescoes and other breathtaking decorations. It is undoubtedly in your best interest to spare some time and visit the facility. Do arm yourself with a camera to capture pictures to remember her by.
The Triple Bridge of Ljubljana Slovenia
We have already explained how Ljubljana's city is crossed and straddled by the majestic Ljubljanica River. Along the course of the river are numerous bridges and canals. These let the people, vehicles, and ships pass through unhindered. One of the most outstanding bridges is the Triple Bridge.
As its name implies, it is not one but three bridges in one.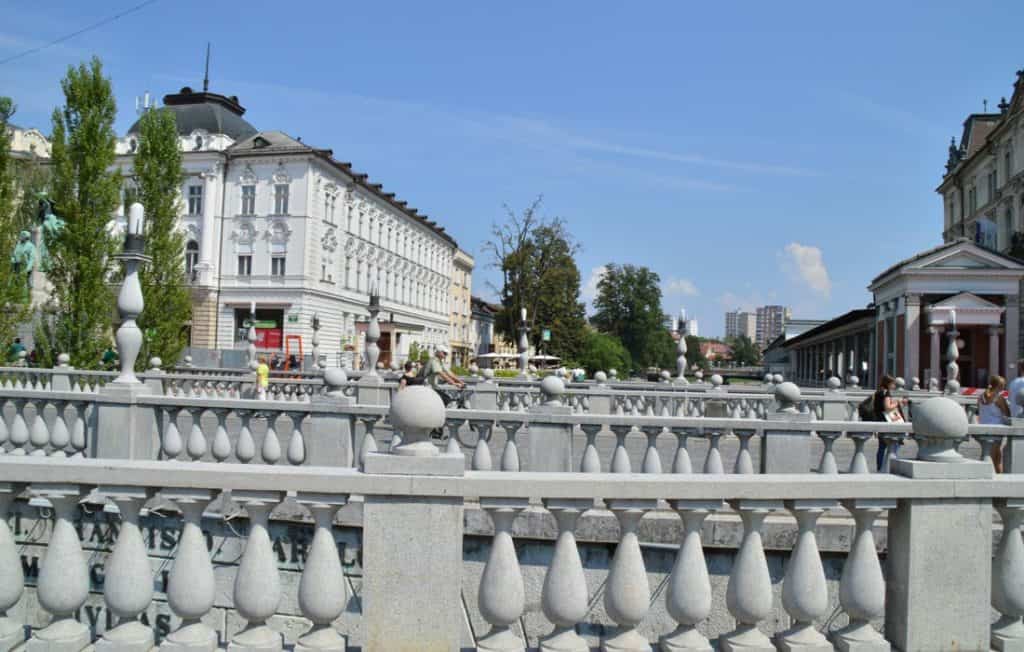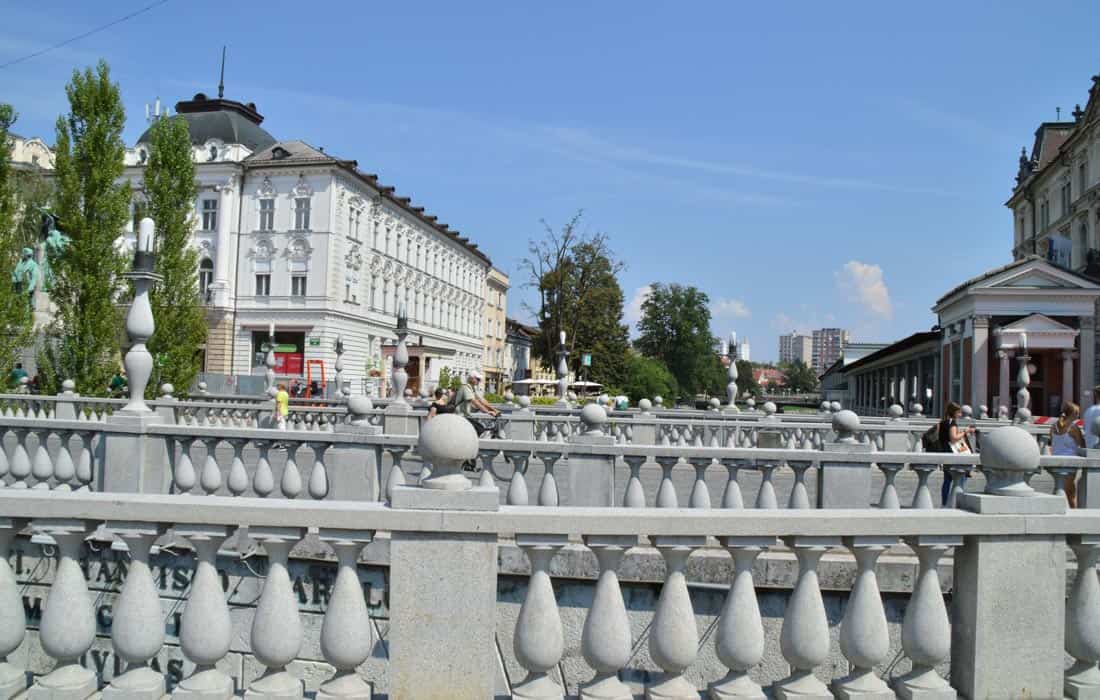 These lay across the river and connect the capital's two main segments. These are the historical and medieval on the one hand and the modern city on the other side. On the whole, the bridge is intended for pedestrians and is hence not so congested.
Ljubljana Castle
Slovenia has a long history and tradition, which dates back to the medieval era. Nothing captures this as much as the Ljubljana Castle.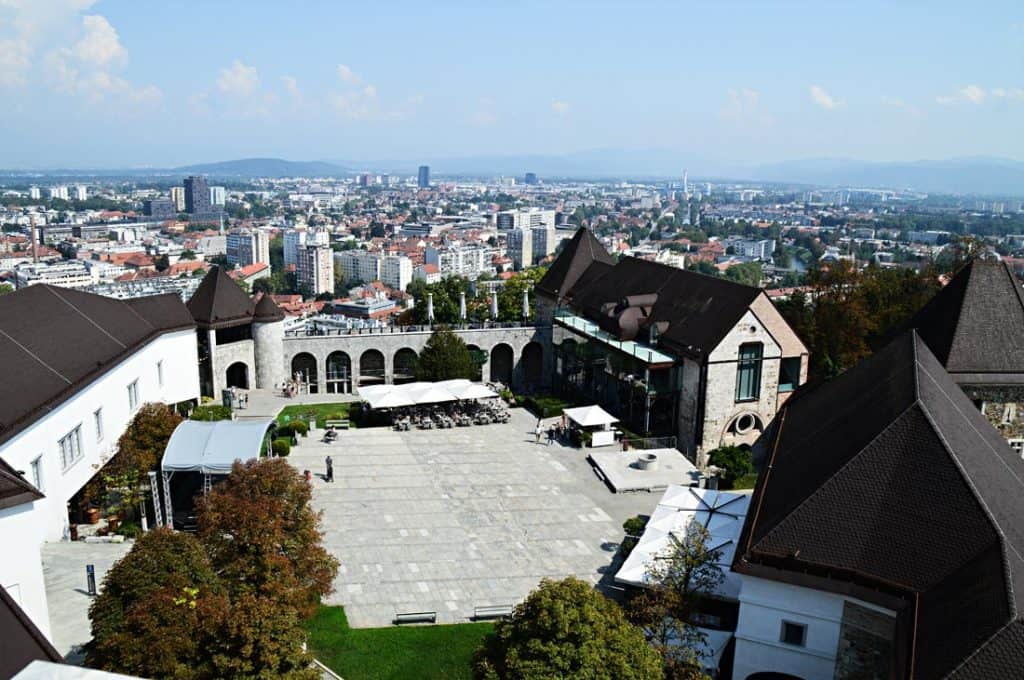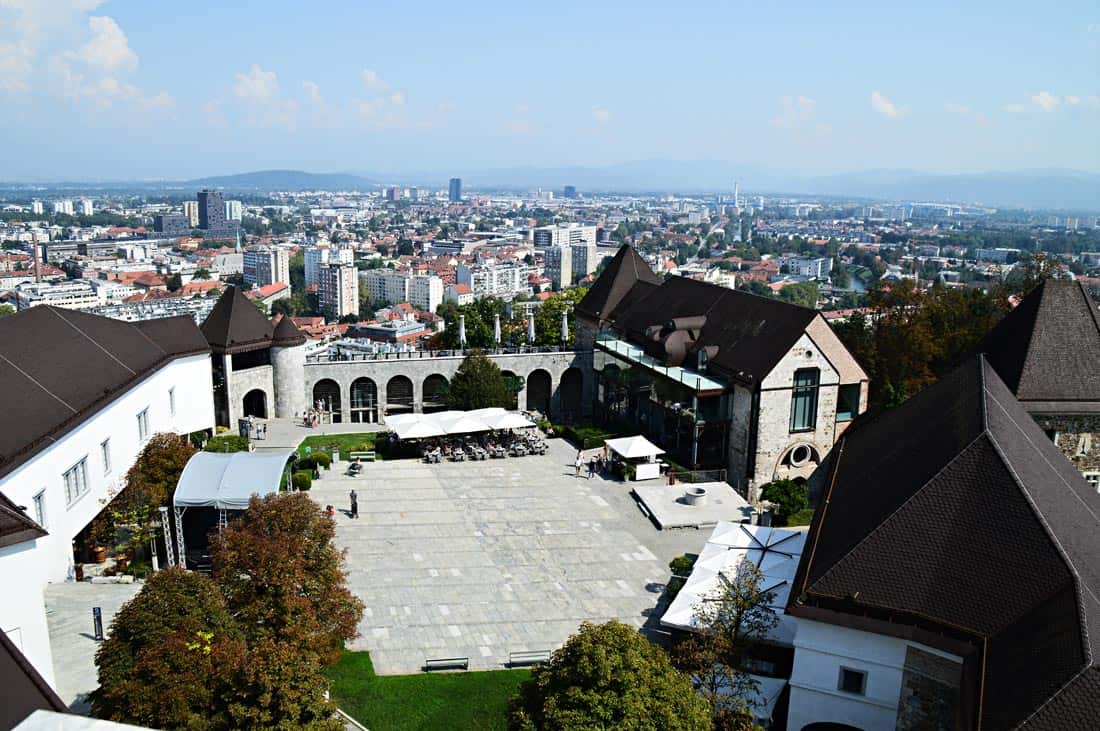 This castle played a formidable role in hosting monarchs who ruled the ancient kingdom and conquered lands. Today, it stands as a stark reminder of the ancient past.
You will find it right in the center of the town, but you need a funicular to get there.
It is a famous landmark that is very easy to behold by just about any other visitor to the city.
Carry with you some digital camera to capture the shots and display the same to your peers and loved ones.
Dragon Bridge
The Dragon Bridge stands apart from the Triple Bridges we have mentioned above. It, too, crosses the Ljubljanica River. Unlike the other kinds of bridges, this one is wholly pedestrian-friendly and devoid of any cars or other forms of non-human traffic.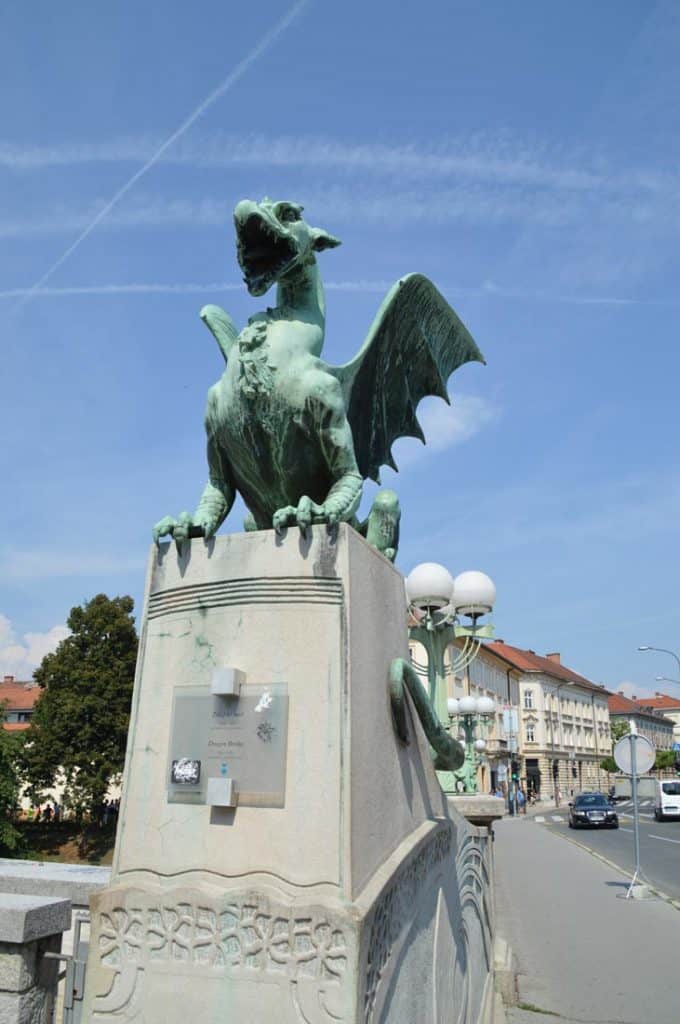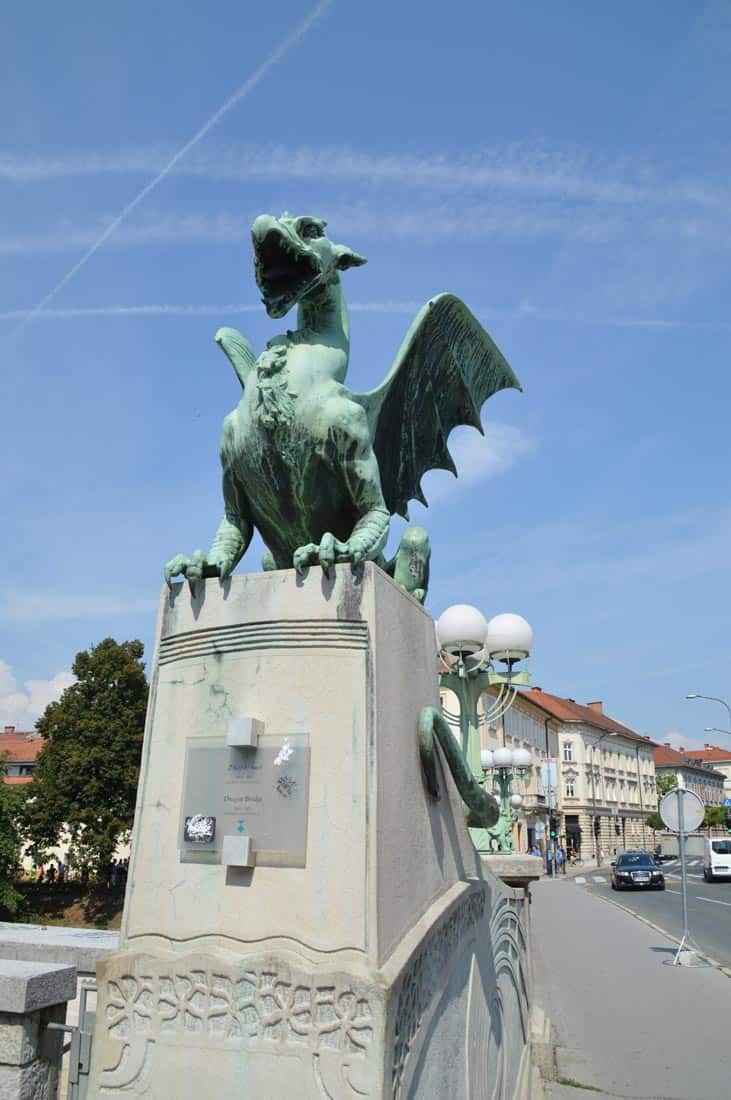 It derives its name from the numerous dragon statues that adorn its whole length and breadth.
This is the place to be to walk and relax around. The slow traffic gives you the space to walk around freely and breathe some fresh air. You will also get a chance to mingle and exchange ideas with the other pedestrians.
Museum of Contemporary Art Metelkova
Are you a lover of contemporary art? If you are, the city of Ljubljana has you well taken care of. It is home to the Museum of Contemporary Art Metelkova.
Metelkova Mesto is a social and cultural center in the city center of Ljubljana, the Slovenian capital city.
This one displays numerous selections of contemporary works of art. Among these are over 2,000 collections sourced from local and international places.
Further to these, the museum also hosts over 66,000 books, professional journals, exhibition catalogs, and newspapers. All these collections have contents that aim to promote contemporary works of art. A walk into the facility will surely give you a peek into most current issues.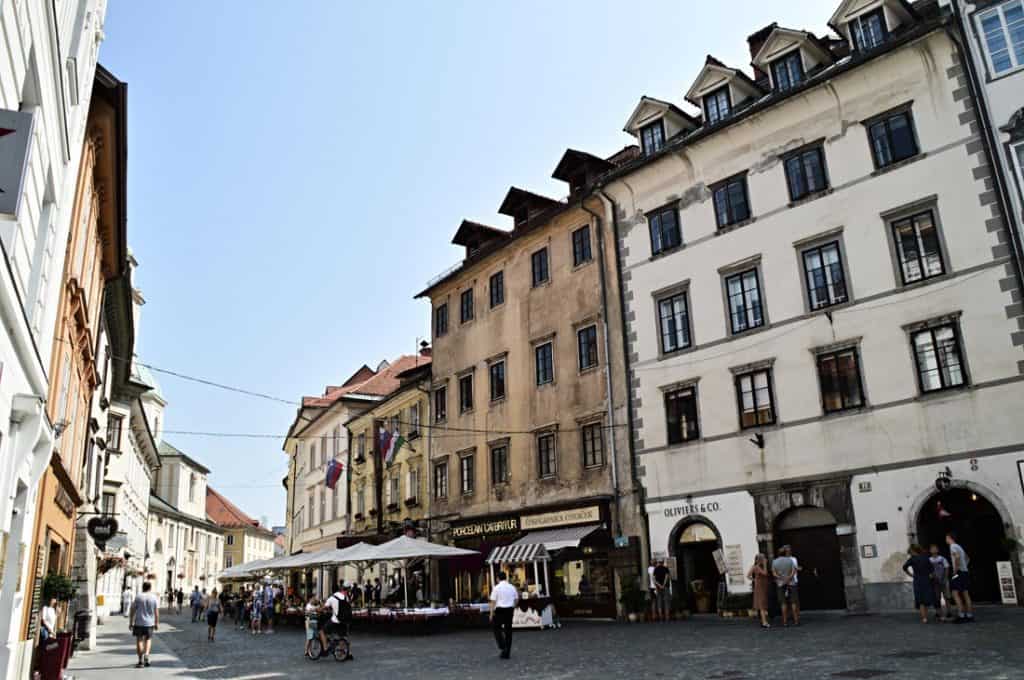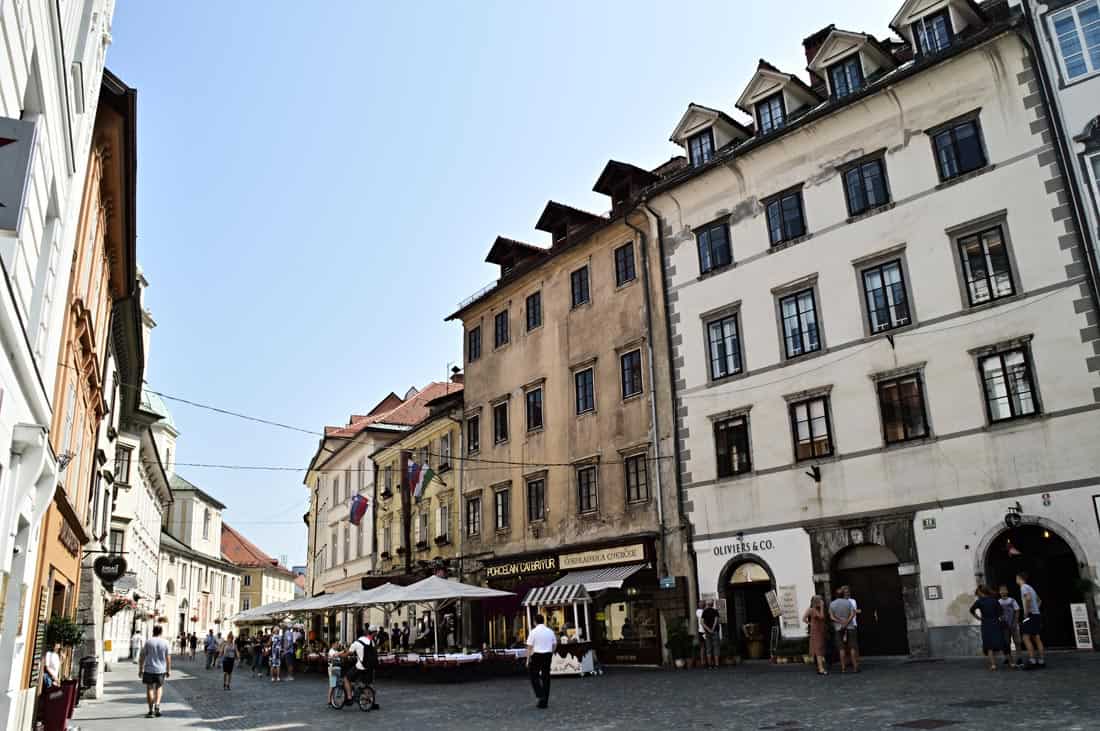 National Gallery
Apart from Christianity, Slovenia also boasts of a vibrant art culture that goes back to the High Middle Ages. No other facility within the nation captures this reality better than The Slovenian National Gallery. It was founded in 1918 after the downfall of the Austria-Hungary Empire.
The art gallery is a permanent exhibition of all the leading art and photos. Among these are the works of great personalities like Zoran Mušič, who once ruled the wonderful music world in Europe. Many of the collections are significantly preserved and are hence available in good shape and pictures.
Postojna Caves
Not so far from downtown Ljubljana are the Postojna Caves. This system measures 24,340 m long and is located in the Southwesterly direction. It doubles up as the second-longest cave system in the nation and ranks high among its top tourist destinations and attractions.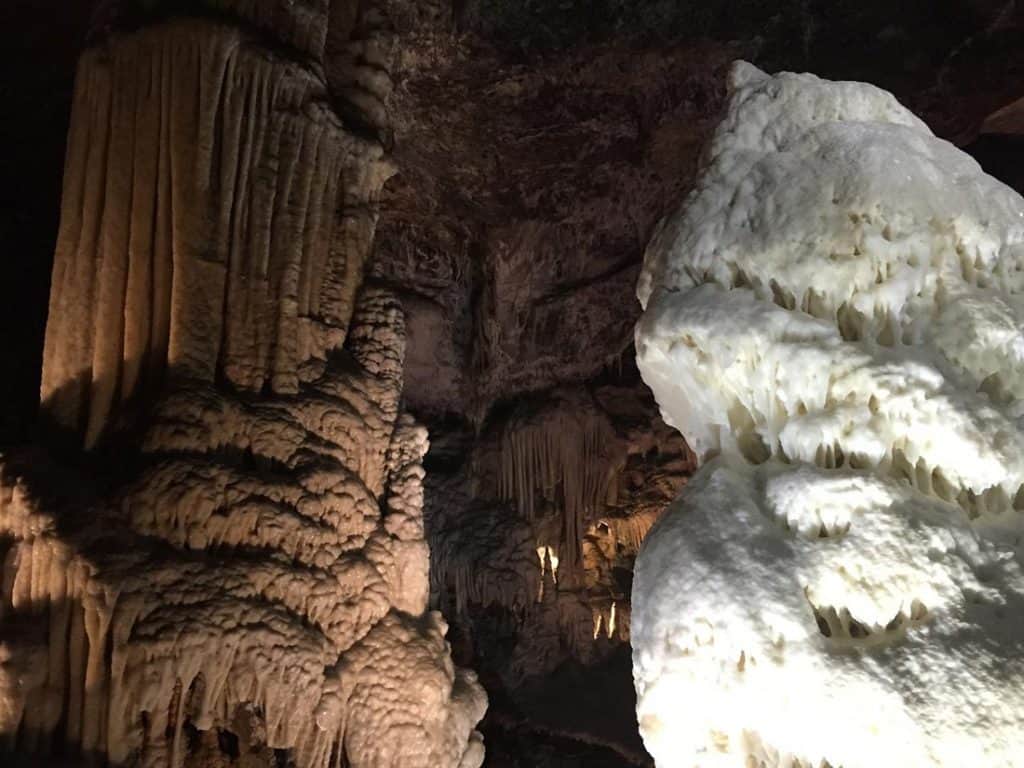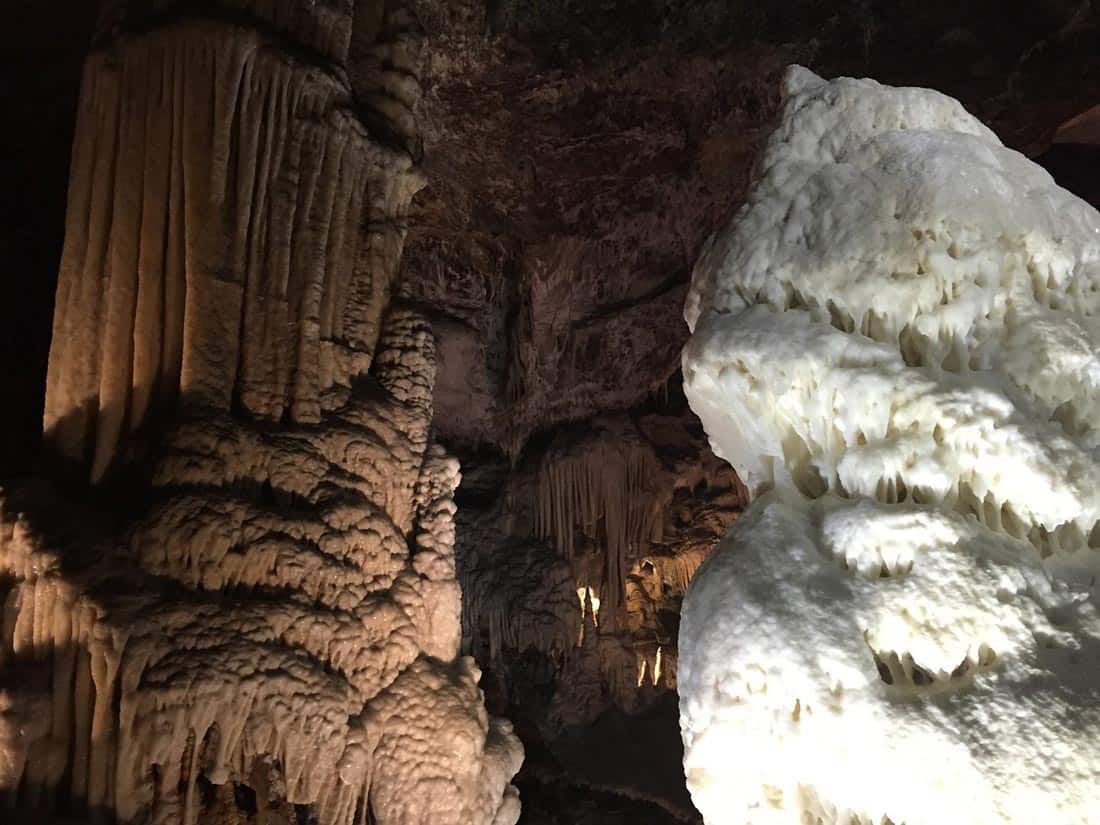 A small cave train at the caves will take you on a guided tour of the facility. While on tour, you will behold spectacular dripstones, halls, galleries, tunnels, and a system of underground caves. If you are lucky, you will catch a glimpse of the Proteus anguinus, an amphibian salamander that is endemic to the area.
What to Eat in Ljubljana Slovenia?
There are plenty of typical foods to try in the city, but these two are by far the ones you must have.
The famous Vigò Ice Cream
Walk down Mačkova ulica and get into the Vigò ice cream store. Select from a small but tasteful number of flavors and get ready to be blown away. On a hot day, that ice cream will taste like heaven.
Where is the Best Sausage in Ljubljana Slovenia?
You will find the best sausage in Klobasarna. This is the typical local meat sausage you must eat when you are in Slovenia. That store is the best spot where you can get it quickly with fresh bread & a glass of Cviček.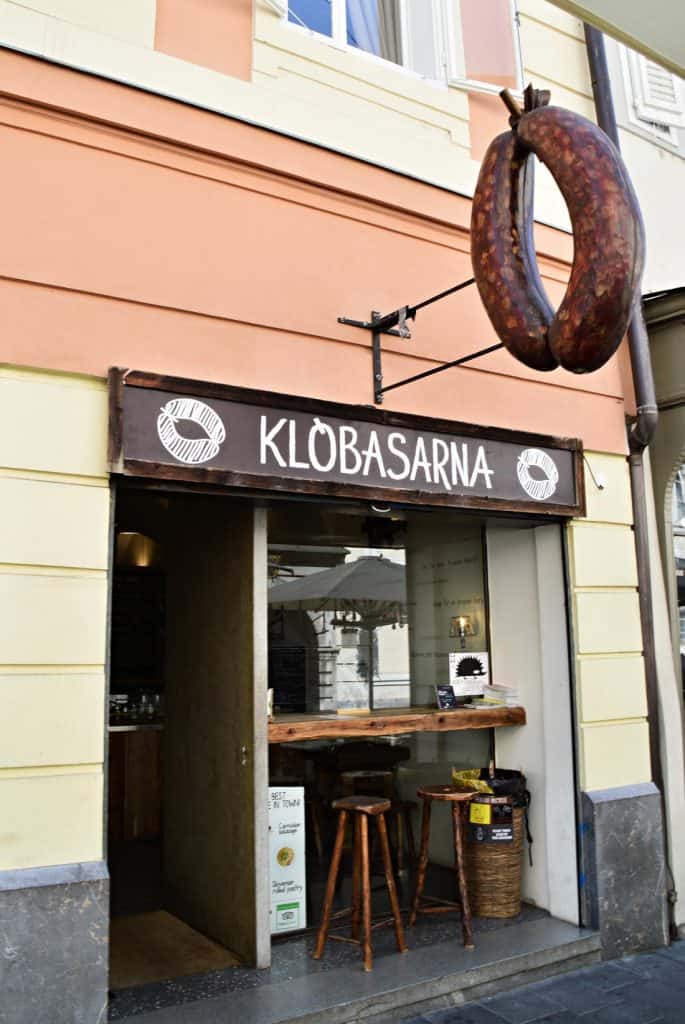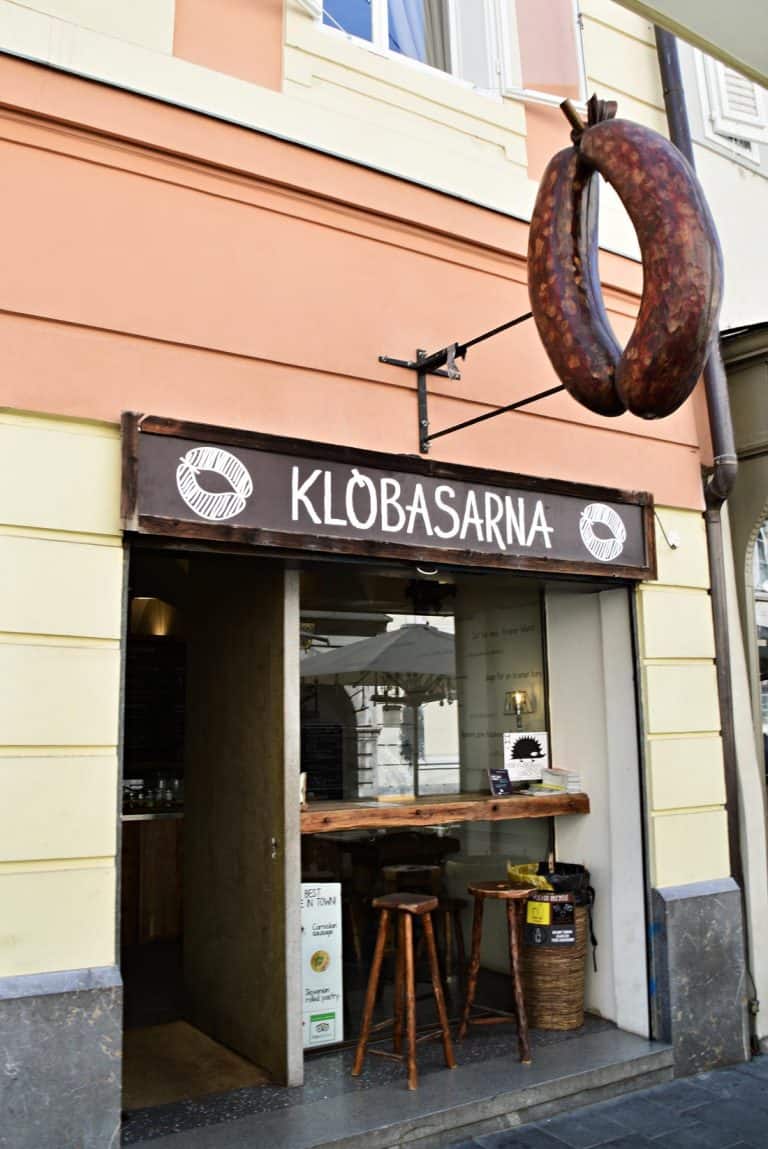 National Museum of Contemporary History
If you are a scholar, your visit to Ljubljana can never be complete without a stopover at the National Museum of Contemporary History. This facility exists primarily to trace and showcase the history of Slovenia from the 20th century to date through multimedia and artifacts.
You will find it in the middle of Tivoli Park, right at the center of Ljubljana. Due to its centrality, this facility is accessible by just about every other means of transport. You have no excuse not to spend part of your time here at all. Carry with you a notebook and a pen for note-taking.
Saunter around the Streets of Ljubljana Slovenia
Lastly, it would be best if you also planned to spare some time to roam around the streets of Ljubljana. Unlike most modern cities, Ljubljana's downtown is wholly car-free. There was a change of tact by the city authorities around a decade ago. The authorities banned all personal cars from entering the downtown segment of the city.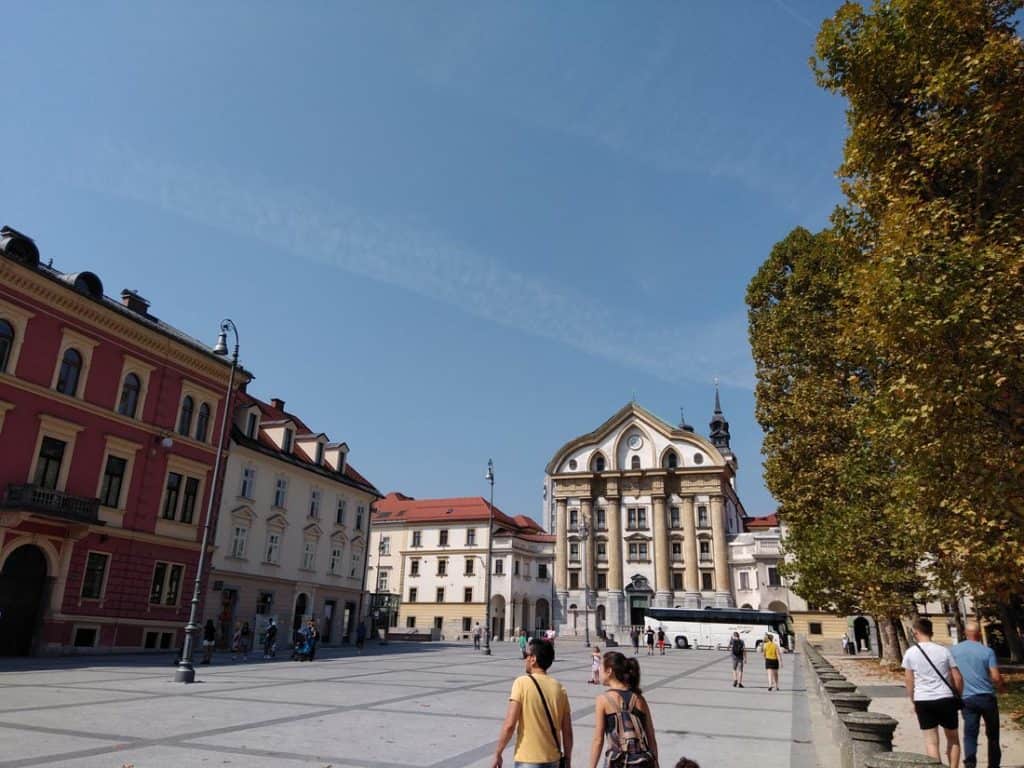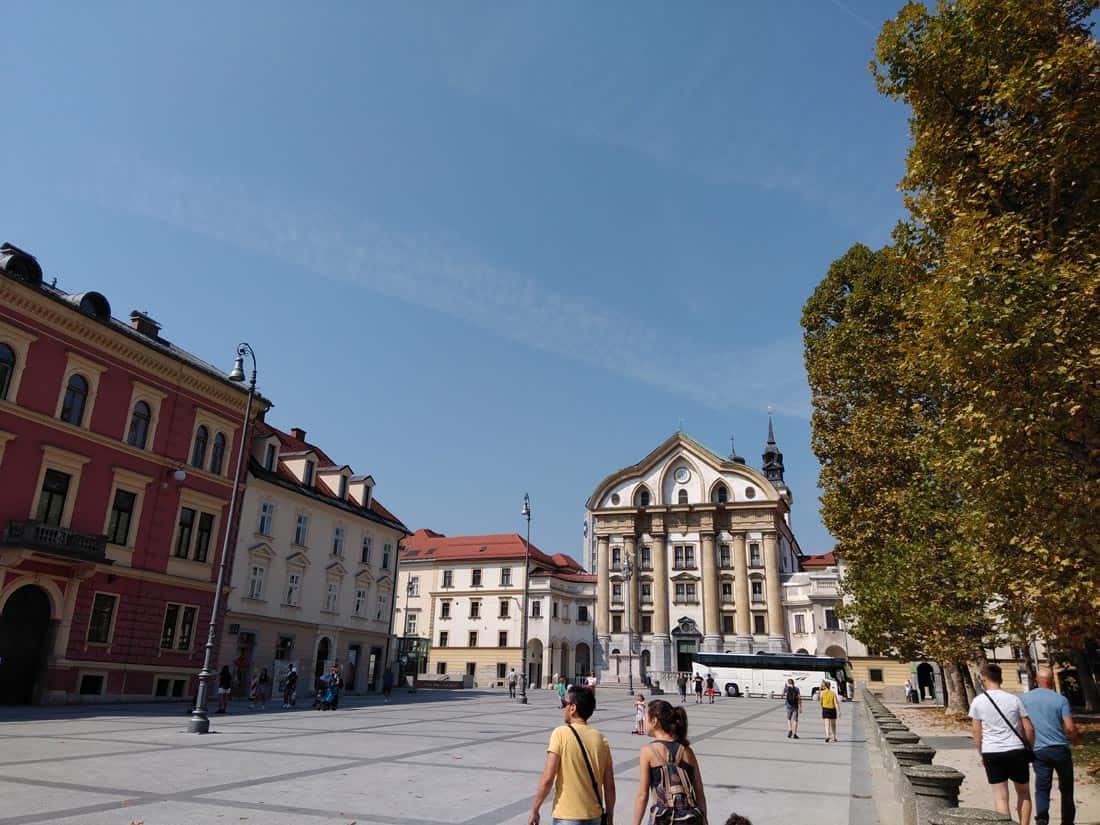 As we speak, the city center is open only to pedestrians and bicycles. Only one electric taxi service is allowed to ferry passengers to the downtown area. On account of these developments, the city is less congested and has plenty of breathing spaces indeed. Take some time out to unwind.
FAQs for Ljubljana Slovenia
Is Ljubljana worth visiting?

By all means, YES! All factors considered, the city is a charming and relaxed place to retreat to. It comes in the form of some medieval town and stature. Then, it is also relatively crime-free, less congested, and full of excellent resources to explore and gaze at. All you have to do is find a suitable niche for your interest and capitalize on it.

Is it safe in Ljubljana?

YES, the city is very safe, indeed. It does not, in any way, present any dangers to a visitor at all. Besides the theft of bicycles and occasional pickpocketing, there are almost no other dangers attached to a stay or exploration of the city. Do not drag your feet when contemplating a visit to the area hence.

How many days should I spend in Ljubljana?

Just a day would be enough to explore the city since it is small enough to allow for easy access to just about any other facility of interest. For maximum enjoyment, though, we would recommend 2-3 days. These will also help you to acclimatize and establish relationships that you may count on later.

Is English widely spoken in Slovenia?

It all depends on the demographic of interest. The younger generation does understand and speak English extensively. This stands in stark contrast with the elderly generation, of which only a handful comprehends the language. It would be best if you hence strategized your communications and associations beforehand.

How much is a taxi from Ljubljana airport to the city Centre?

Transportation costs here are high, though not as high as those in the Western European cities. Charges vary from €0.80 to €1.50 (standard fee) and a further €0.70 to €1.70 per kilometer. These charges tend to be lower whenever the taxi is ordered by phone.
Having belabored the beautiful things you may do in Ljubljana, we now ask that you complement your reading with concrete actions. This cannot mean anything other than planning to visit the city within a realistic time frame someday. The best time to do so, from experience, is in the summer.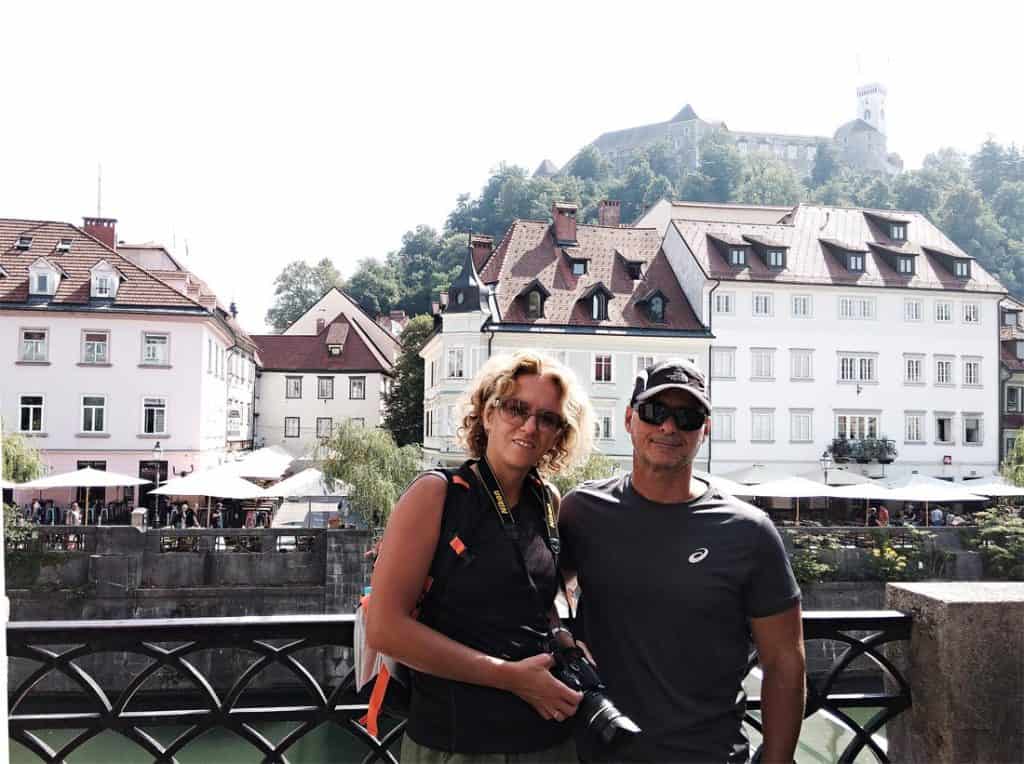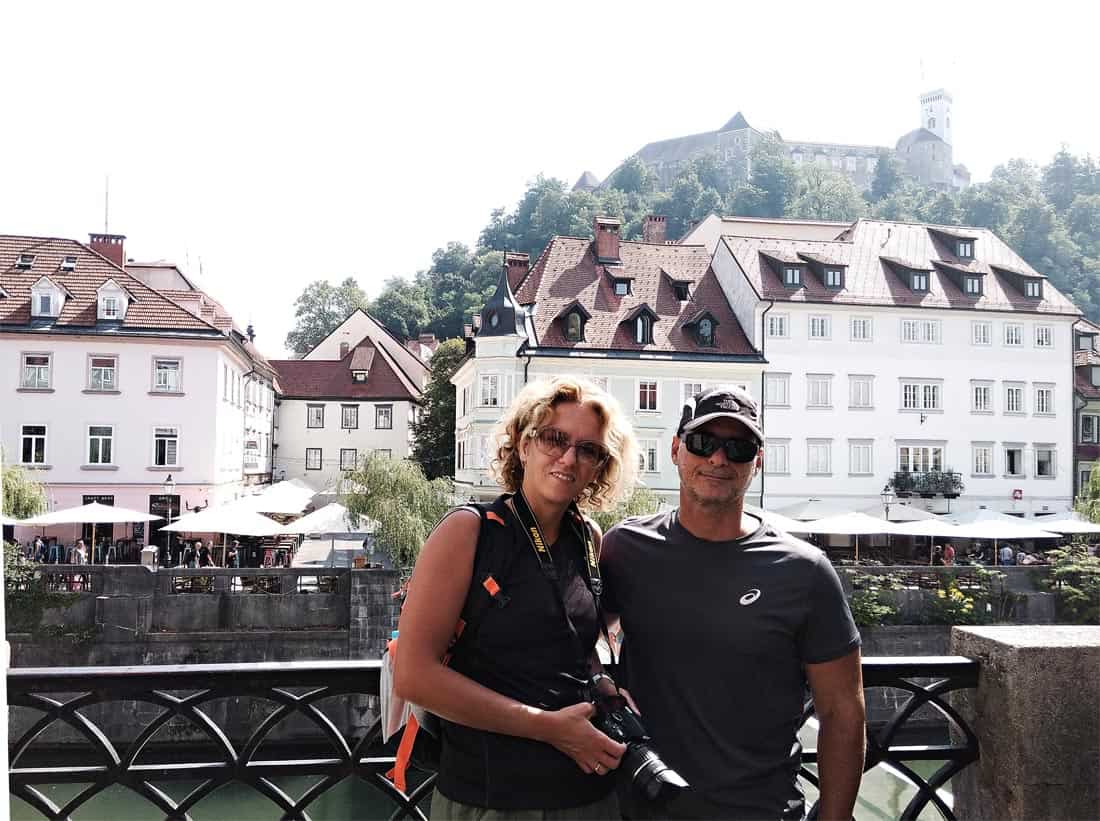 Winters are too cold and snowy to allow for a proper visit. On the other hand, the springs are very rainy and disruptive as to make for a good time out. Before setting out on vacation, seek the assistance of a tour and travel company to take you around. All the best on your future trip!
Also, read about this interesting destination: 16 Best Things To Do in Zagreb Croatia.