Cavtat Croatia could be one of the best-kept secrets south of Dubrovnik, Croatia. We visited this small town with tons of beaches during our trip to Dubrovnik, and we present you with what to do in Cavtat.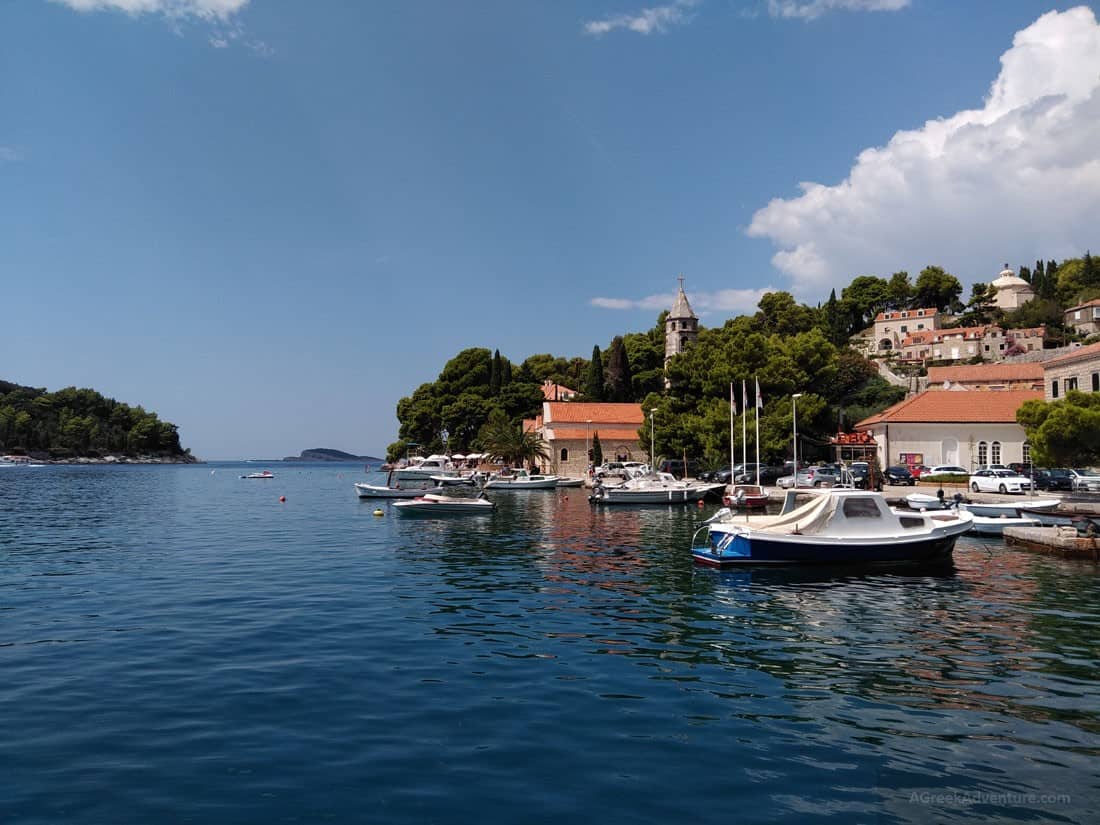 The buildings in the town of Cavtat have remained from the time of the old Dubrovnik Republic. Therefore, there is plenty of rich cultural and historical value here. Read our post for 15 things to do in Dubrovnik, too.
Where is Cavtat?
It is a small village by the sea, 30 minutes (20km) from Dubrovnik, Croatia. Cavtat is considered an alternative stay for Dubrovnik for two main reasons:
It is very close to Dubrovnik (30 minutes by bus) and closer to Dubrovnik airport
It has lots of options for beaches and is far more serene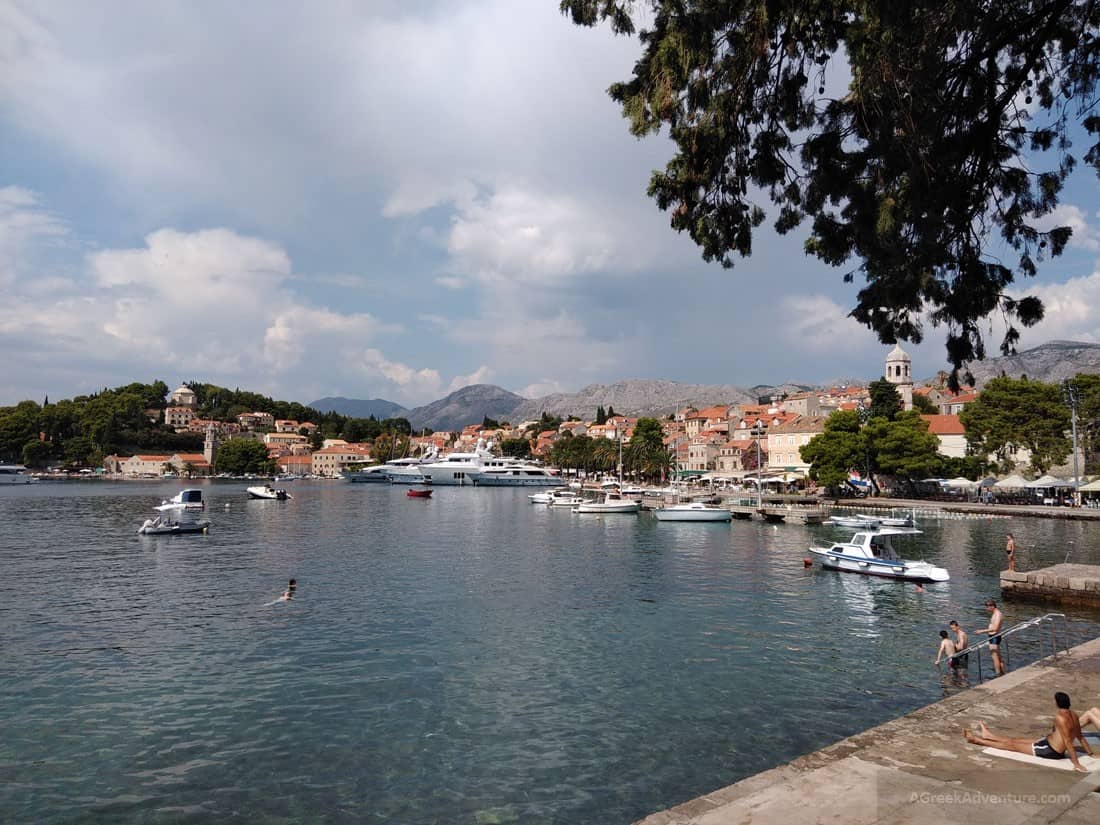 What to Do in Cavtat Croatia
The village is small but has some pretty attractive options for a short range of things, apart from "spreading" yourself on a different beach per day.
Note: Prices for drinks, coffee, beverages, and food are better than Dubrovnik.
Best Places to Visit in Cavtat Croatia
1. House of Vlaho Bukovac
That is the actual house of the painter Vlaho Bukovac. A 3 story building with a charming front yard, secluded with high stone walls.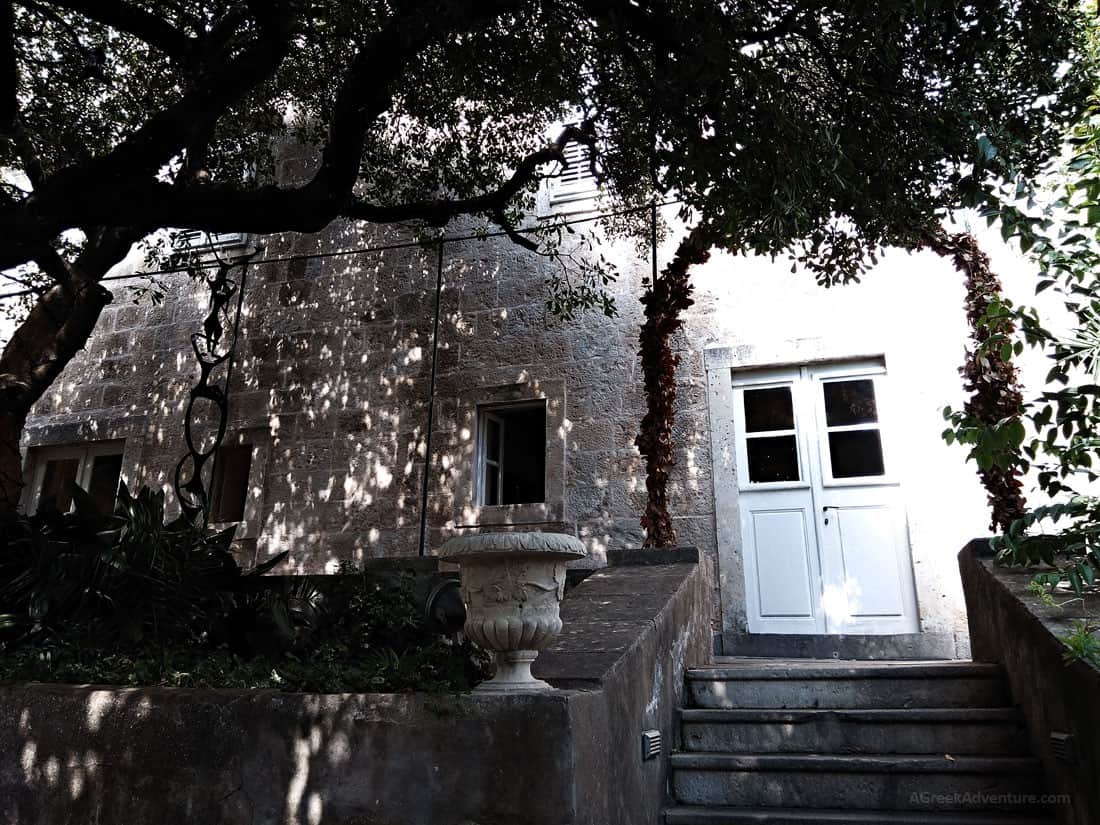 It is in Bukovceva 5, Cavtat. Make sure to double-check the opening hours. We googled it only to find that cl from 13:00 to 16:00 but that was not true. The Museum was open during these times.
The museum offers an app you can download and use it as an audio guide as you go through the different rooms.
You can see art presenting all the stages of the paintings oeuvre, as part of the museum's permanent exhibition.oses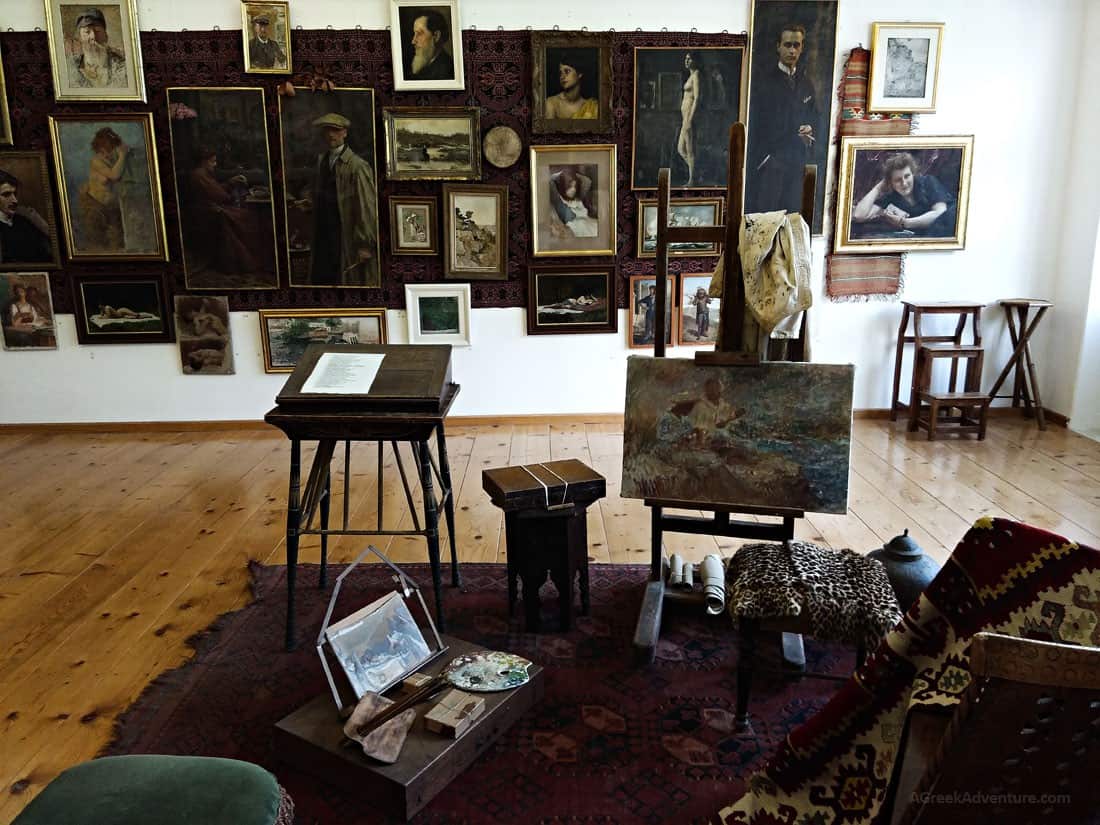 That was the childhood home of one of the most famous Croatian painters, and you can even see the tools he used.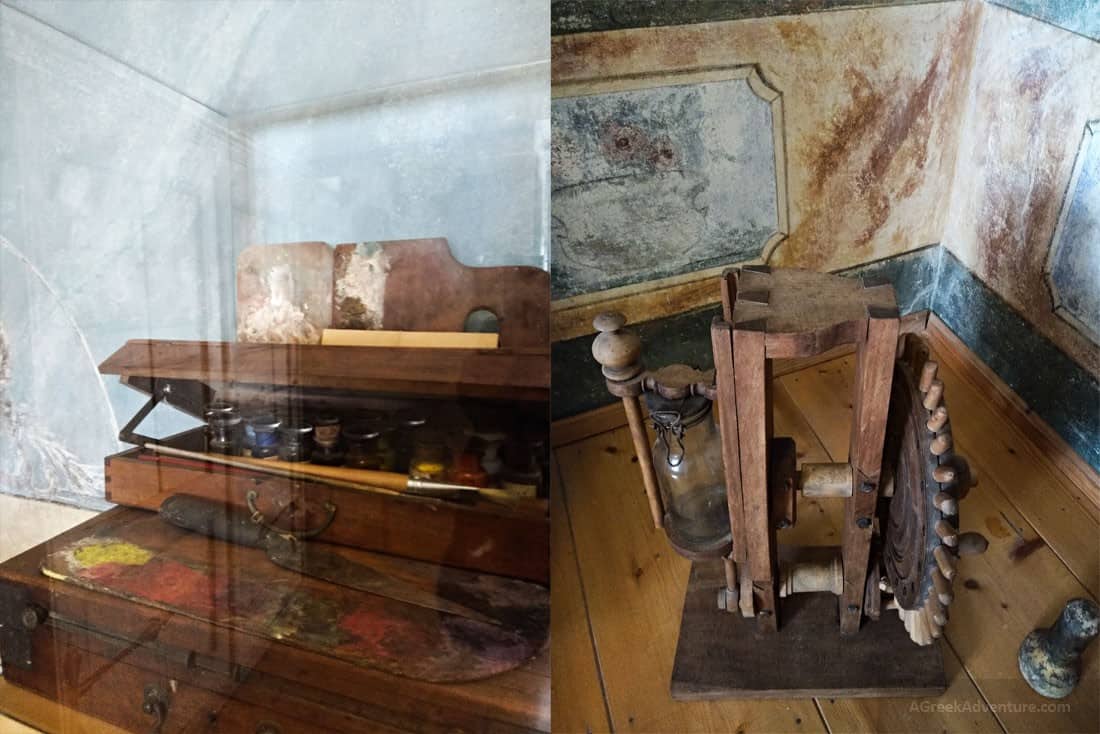 Vlaho Bukovac died in Prague. His remains were brought back to Croatia with high honors. You can find lots of information about his life and work from here.
2. The Racic Mausoleum of Cavtat
The Mausoleum is inside the Cavtat cemetery, and the whole atmosphere is Gothic. If you like that style, then it is recommended if you wonder what to do in Cavtat. Travelers who like to explore cemeteries on their trips will find this place to be exciting.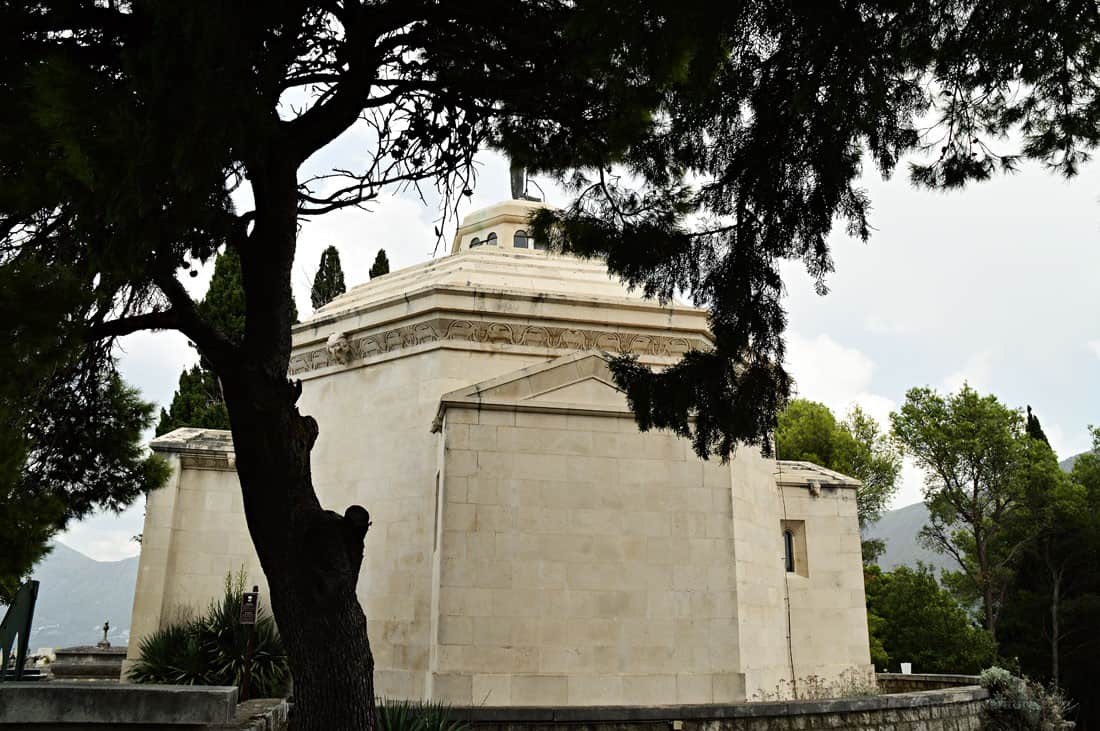 The building has an octagonal shape with an elegant dome and beautiful bas reliefs. It is the masterpiece of the famous Croatian sculptor, Ivan Mestrovic.
3. Cavtat Seaside Promenade
If you wonder what to do in Cavtat and you have limited time, this walk is a must. That is a walk that you have to take.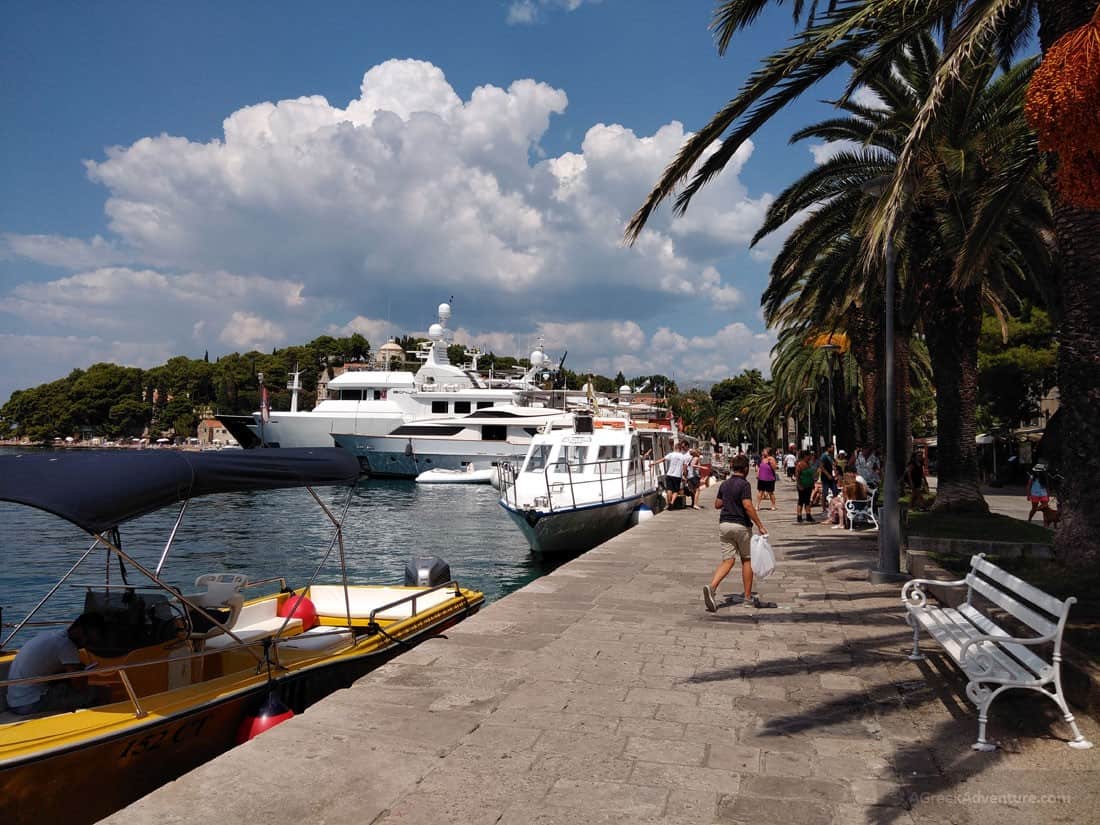 The route starts from the port. It goes in a circular way all around the hill, but always next to the sea.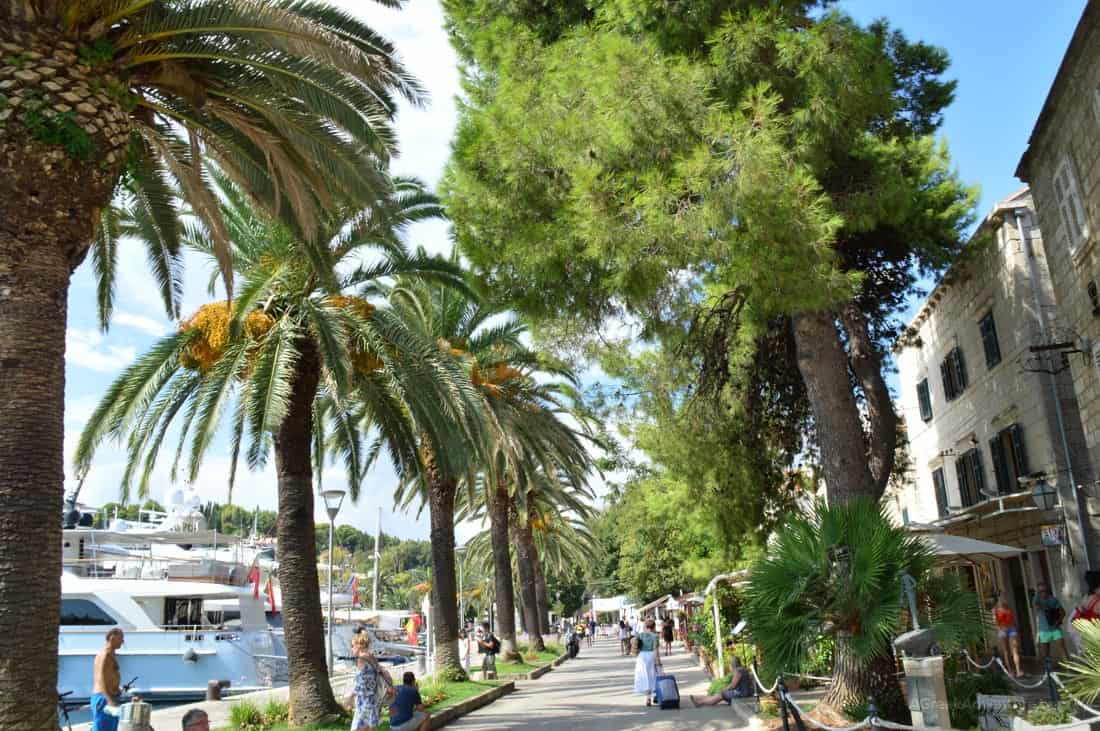 Along the promenade, you will see many small beaches where people love to relax and swim off the rocks (better to have swim shoes).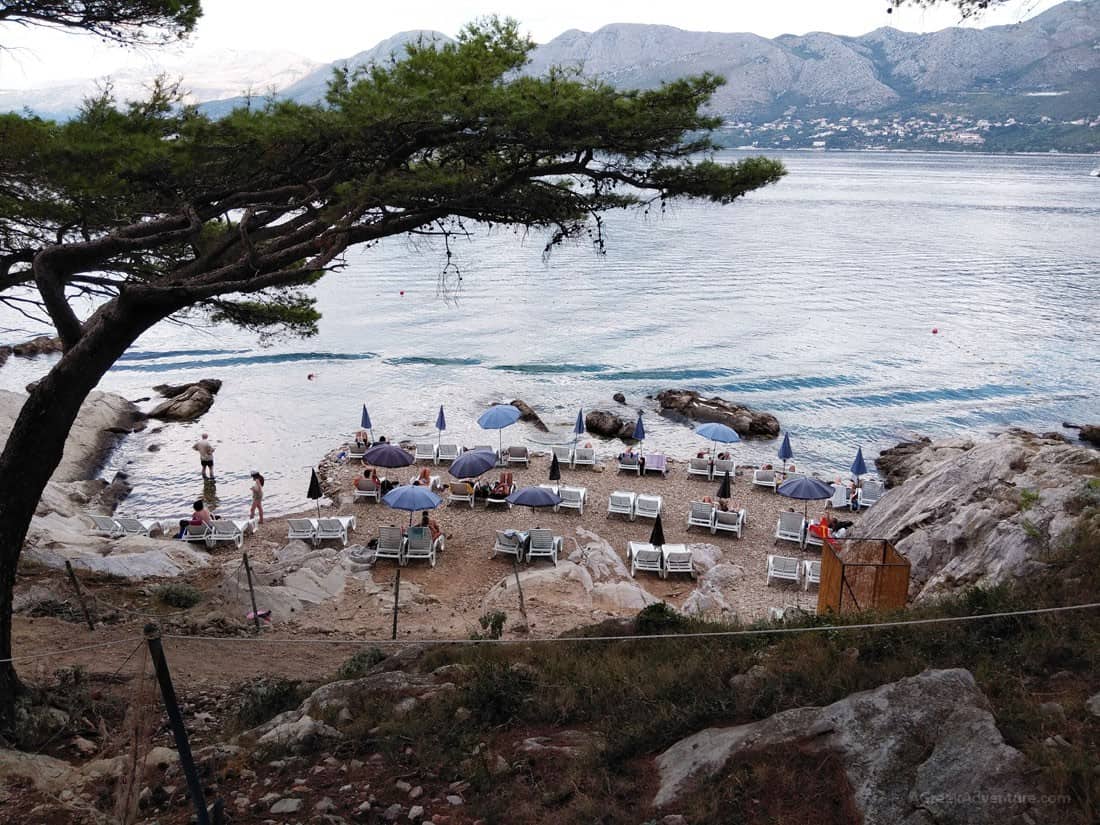 A couple of bars are along your way, and you can have refreshments or lunches.
You can return from the same point or go through the car parking and find yourself at the bus terminal again. Yes, you are right. The circular route gets you to that point, which is just 1 minute from the Cavtat harbor.
Either way, you can walk towards the other side of the seaside promenade that ends at the steps of the Hotel Croatia. A shorter but equally lovely route.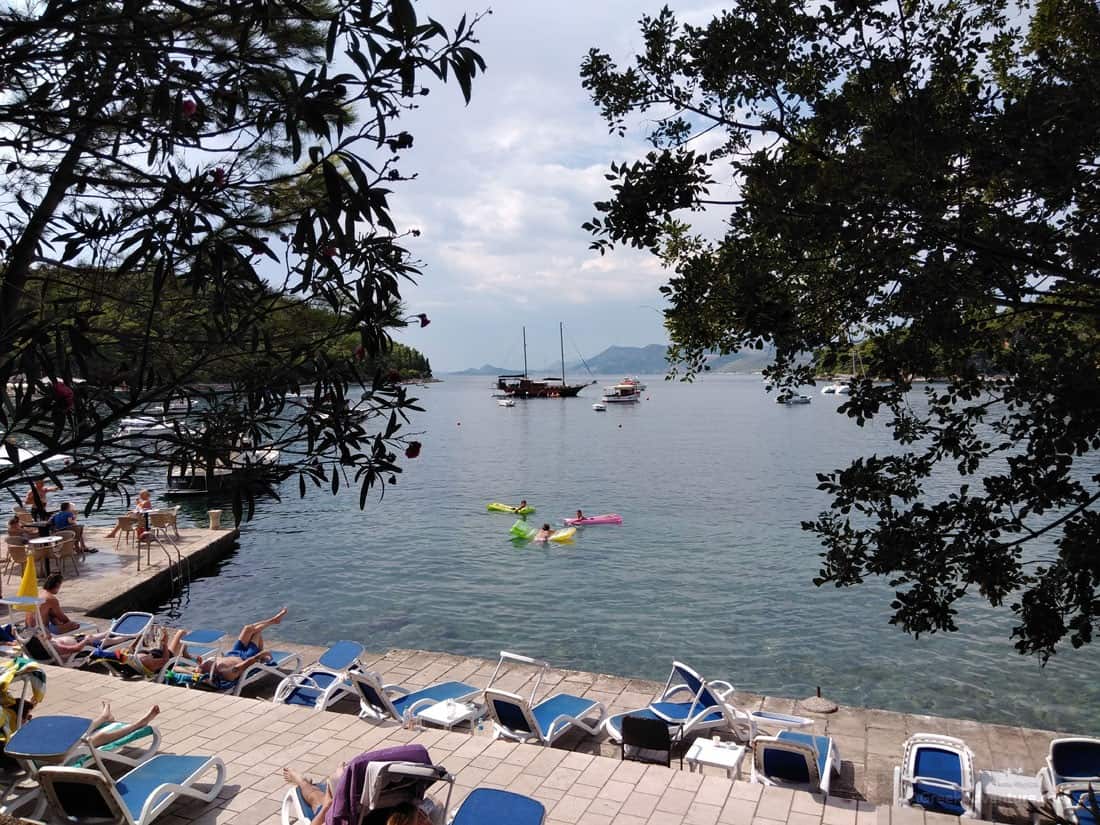 After swimming and exploring the pebble beaches, you can visit the Rector's Palace and the Church of St Nicholas.
4. Sea Kayak in Cavtat
As water sports are a popular way to spend your holidays in Dubrovnik, the same stands for Cavtat with sea kayak being the king.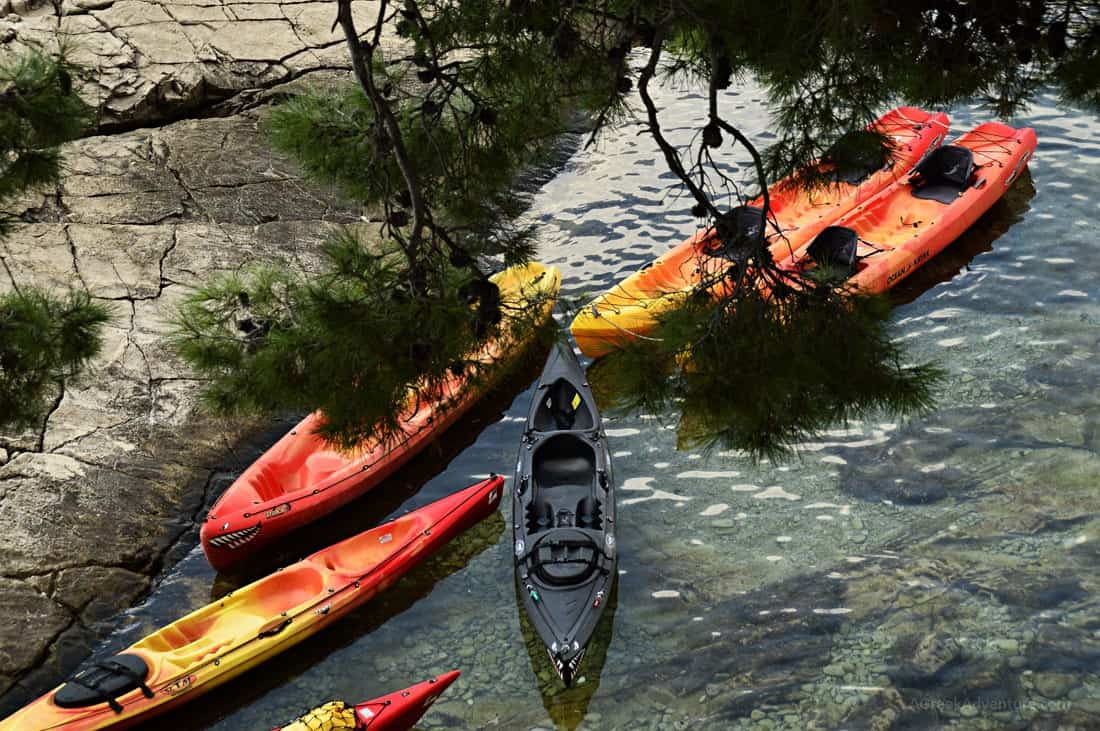 There are sea kayak stations to rent a vessel and start paddling, exploring the coastline.
Guided Tours for Cavtat
There are not many tours for Cavtat, but the village is part of organized wine & sightseeing tours from Dubrovnik. These are some ideas to consider for more fun.
Ways to Get to Cavtat 
Travel Cavtat by Bus
Take local bus number 10 from Dubrovnik (leaves every 30 minutes).
After 30 minutes it will drop you at the bus terminal. After 1 minute of walking, you find yourself in the harbor with all the stores, restaurants and other sightseeing's at your disposal.
The ticket fee is 25 kuna p.p. That equals to around 3 euro.
If you got the Dubrovnik 7 days card, you might have a free ticket already.
Travel Cavtat by Ferry
You can always take the ferry from Dubrovnik to Cavtat if you don't want to sit on a bus. Price is 50kunas (one-way ticket) or 80 kunas (return ticket).
Boats & ferries leave from the Old City harbor, and there are plenty of them. Just buy the ticket at the kiosks in front of the boats.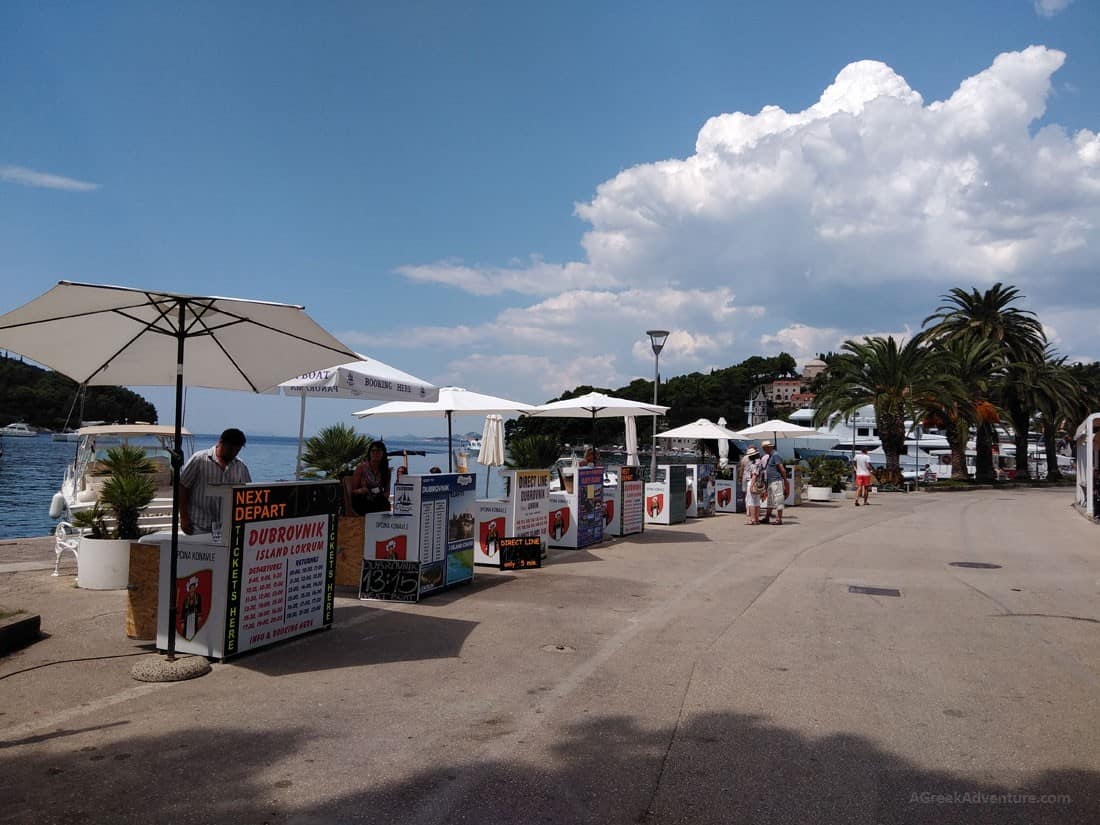 How to Get from Cavtat to Dubrovnik
In the same way, you came. There is a bus to Dubrovnik every 30 minutes. Just be at the bus terminal, pay the ticket fee, and that is all. In 30 minutes, you will be inside Dubrovnik, close to the old city.
You can disembark at the station near the Cable Car of Dubrovnik and combine both activities. However, there is no stop outside the Cable Car, and you will have to walk a bit (5-7 minutes) to get to the ticket booth.
Weather in Cavtat Croatia
Mediterranean climate with hot summers and mild autumn and spring. Ideal for long term vacations.
Best Places to Stay in Cavtat
These hotels below are popular for Cavtat. For the complete range of hotels and apartments, click here.
Cavtat is a fantastic place to stay either for your vacations or enjoy it as a day trip from Dubrovnik, and as you see, there is no shortage of options about what to do in Cavtat.
Make sure to get there early enough to book a sea lounge and an umbrella for the sun.
Enjoy your trips in Croatia!
If you this post made you want to travel in Cavtat Croatia, make sure to check out some of our other posts –