Ιt's essential to take a vacation to a nostalgic place, and that place could be no other than Croatia. Prepare for lots of the top things to do in Croatia.
Croatia is a beautiful country famous for its crystal clear Adriatic sea. Most of the country can be considered a vacation paradise and there is no exaggeration to that.
It showcases pebble beaches, a mountainous coastline with exquisite views, great wines, sublime food, culture, and historical landmarks. Croatia is also a clean and safe country with friendly people.
Are you an outdoor enthusiast, a family traveler looking for a place kids can have fun, or a couple looking for romantic spots? Then, that is the best place that won't disappoint.
Make sure you read our posts for Dubrovnik and Cavtat.
Top Things to Do in Croatia
Croatia is a European country and one of the wealthiest archipelagos globally, with more than 1000 islands. You cannot miss the chance to sail along the coast. The country is filled with cities with plenty of tourist attractions.
If you still are not sure whether you should come here or not, here are the top things to do in Croatia.
Sail the Dalmatian Coast
It would be recommendable to set your first day in Croatia to sail, which will make you feel at home.
When sailing, the sea breeze will make you forget all your troubles and wish you stayed there forever.
Some of the best islands to visit are:
Hvar town with a popular playground
Korcula, which is home to Marco Polo
The island of Brač famous for its gorgeous food and beaches (The Zlatni rat beach)
The islands of Cres, and Mljet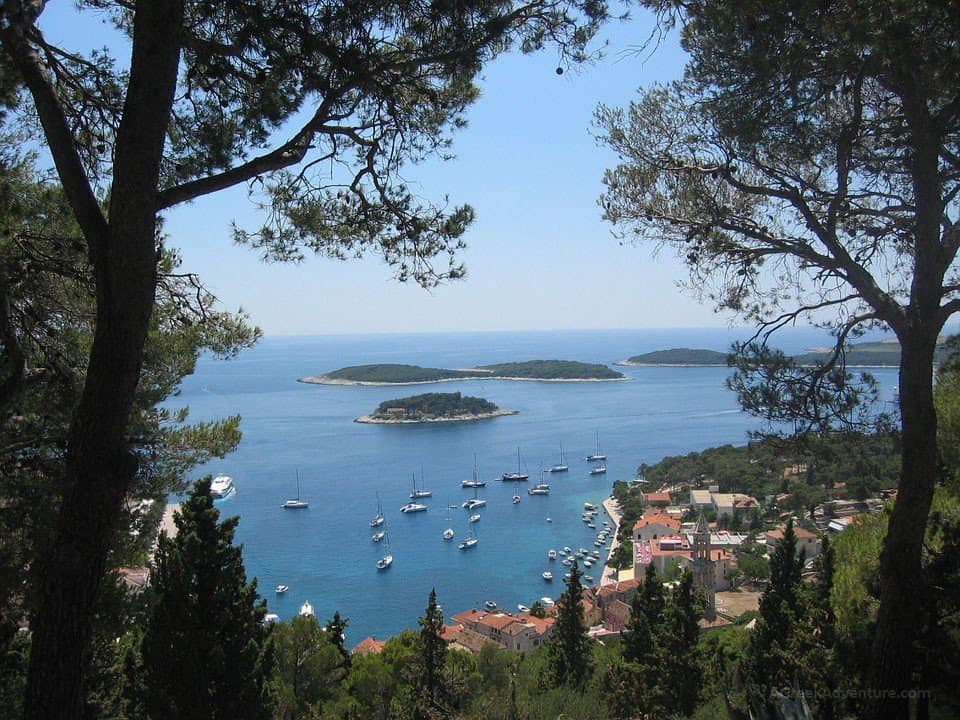 If you love the land, don't panic.
The Adriatic Coast offers a tranquil atmosphere. You will enjoy the sound and the blue bay of the sea and explore the mainland when the ship makes stops.
Konoba Opat will be there at your service to serve you fresh fish from the sea when sailing. Local fishers have caught that.
Go Snorkeling and Diving
If you love waters and activities related to waters, Croatia is the best place for you as it's one of the best places for snorkeling and scuba diving.
Croatian beaches are pebbly, and the coast is rocky, a seabed that gives perfect underwater visibility and makes it useful for diving and snorkeling.
Also, there are no dangerous sea creatures such as barracudas and sharks, and therefore, you dive with confidence, knowing that nothing wrong will happen to you.
To make it even more interesting, Croatia is for maritime history. You will see that when diving through cargo loads such as ancient amphorae.
These were transporting wine and olive oil, underwater in-situ museums, and various shipwrecks.
There are eight in situ underwater museums in Croatia, all of which contain remains of cargo and ships that date back to the first century.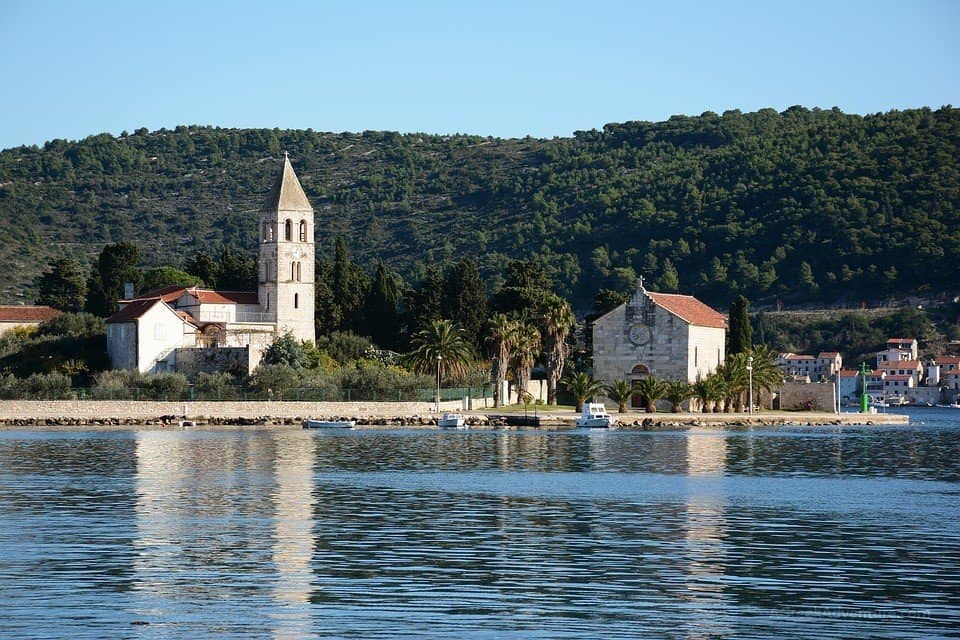 The best diving sites in Croatia include Bisevo Cave around Vis Island and Te Vega Sea Lake on Susac southwest of Korcula Island.
If you are fond of waters, don't limit yourself to the fun of getting into the sea because with scuba, you can explore the underwater as much as you want.
Explore National Parks in Croatia
If you plan to go for a vacation and experience the top things to do in Croatia, don't be carried away by seas as there is a lot to see.
There are a total of eight parks in Croatia and, therefore, ensure that you visit at least one or two while on holiday.
Parks are suitable for the family, and if, for instance, one of your family members is afraid of waters, there are stunning parks that will please them.
One of them is a UNESCO World Heritage Site known as Plitvice Lakes National Park.
It is only two hours drive by bus from Zagreb and easily accessible from Zadar and Dubrovnik.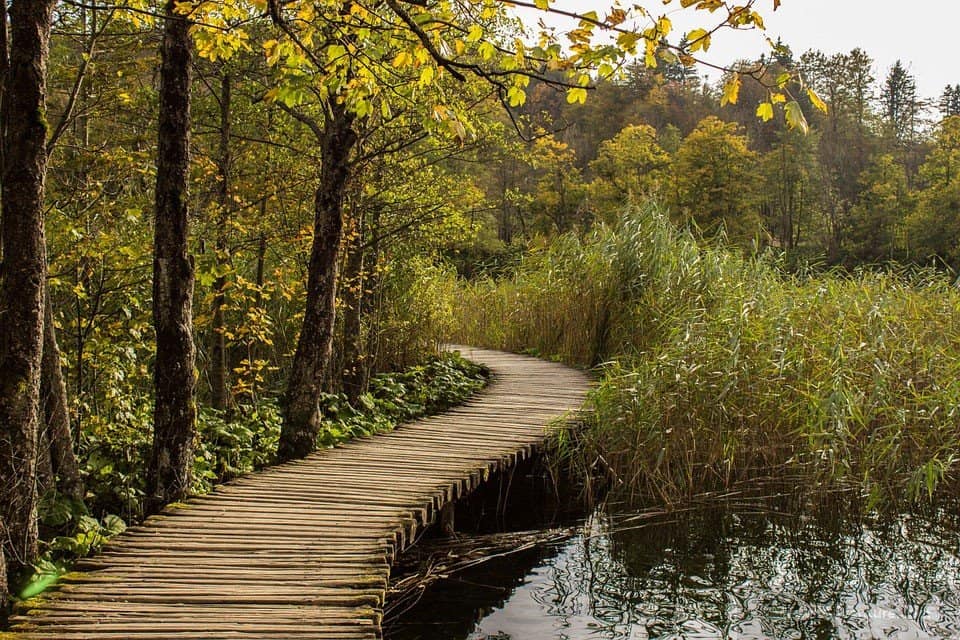 The park is an apple of many people's eyes, with sixteen emerald-blue lakes connected by a succession of thundering waterfalls.
Meandering along the wooden plank trails with your loved ones will be a great idea. As you enjoy, nature's best, and the entrance ticket will include boat riding across the lakes.
The park is also a home for several wild animals such as bears, wolves, eagles, owls, and falcons.
Check accommodation prices via Booking.com. 
There are various hotels on the edge of the park that serve delicious cuisines, and if you wish to spend the night there, accommodation is also available.
Another park you can visit is by doing a day trip to Krka National Park, in southern Croatia

There are over 450 fantastic guided tours for all Croatia. Have a look here.
Go on a Wine Tour
One of the top things to do in Croatia is tasting their wine. Wine is crucial in the Croatian lifestyle and has played a significant role in the country's economy.
The ancient Greek colonists introduced vines to the Islands of Hvar, Vis, and Korcula, and since then, viticulture became common among Croatians.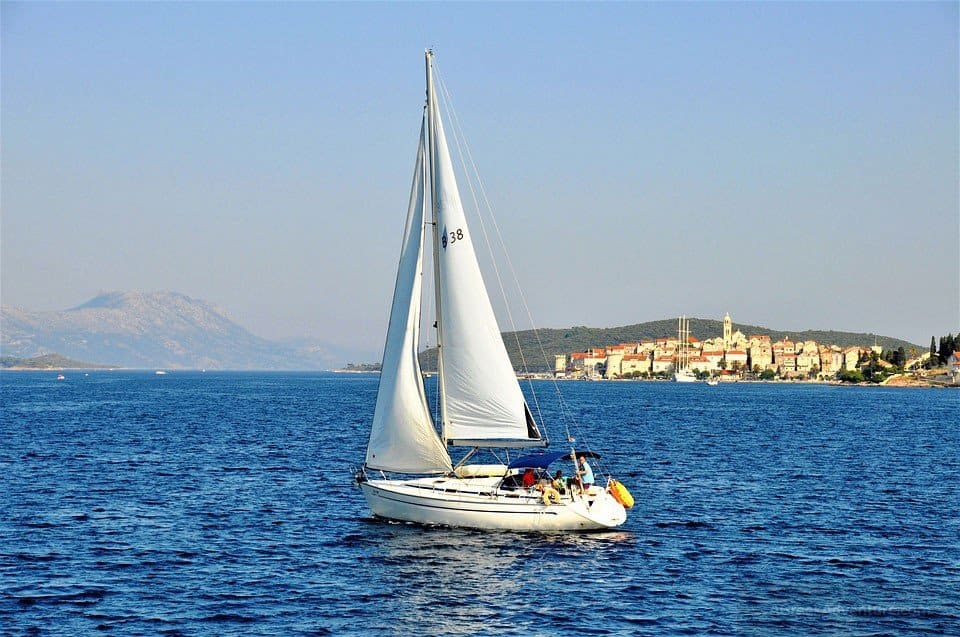 There are two main indigenous grape varieties in Croatia: the white variety (Istarska Malvazija) and the red variety (Plavac Mali).
During the communist rule, the wine was produced by large cooperatives for the state, but since the mid-1990s, things have changed, and new generation winemakers make quality wines for Croatians.
With that insight, Croatia has a fantastic history of winemaking and geographical wine regions, which you should stop by.
You can visit stunning wine cellars and tasting rooms, drive around Croatian wine routes, and wander along neatly planted vineyards.
You can explore wine cellars on your own or book a wine tour. Either way, the experience will be one of a kind.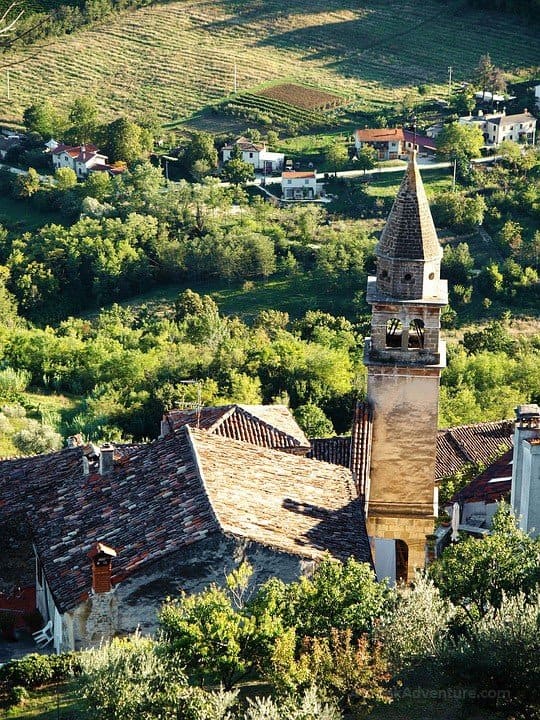 If you love wine, it would be recommendable to head to the Peljesac Peninsula, home to around 8000 people and a perfect travel destination.
The region prides itself on finger-licking shellfish, dry red wines, and amazing beaches where you can sit back and relax with your lovebird.
You can join other wine lovers at Korta Katarina Winery in Orebic and have a taste of homemade wine.
Explore Istria
Istria is a home of medieval hilltop towns like Motovun, gems such as Novigrad, and some of the region's best wine, food festivals, and olive oil.
There could not be any other place perfect for your daily activities other than Istria if you love cycling.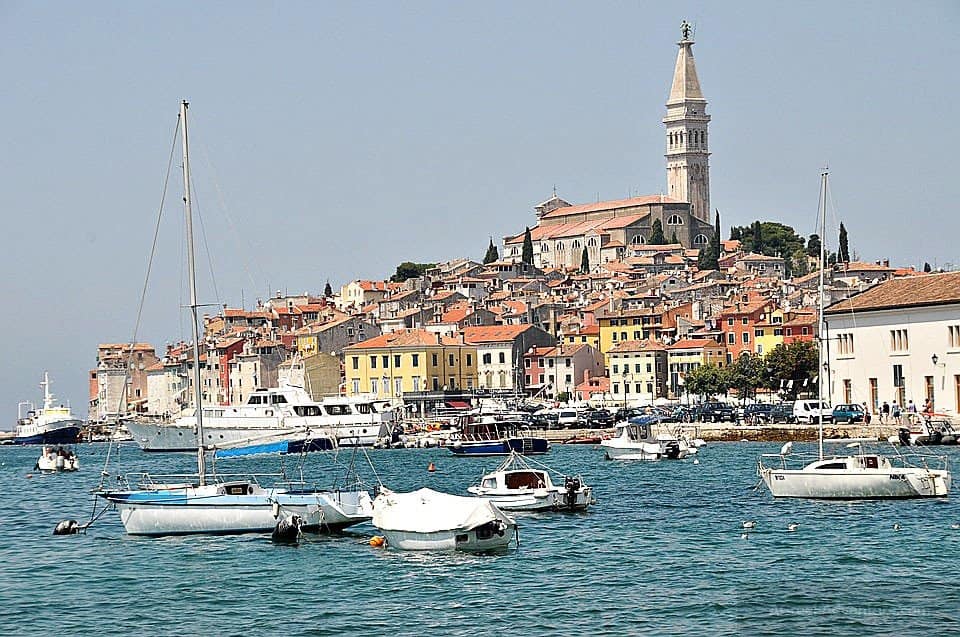 The place contains the best scenic route perfect for cycling regardless of whether you are a professional or an amateur. In addition, there is a trail with incredible views and various locations to stop and enjoy a cup of coffee with your loved ones.
It's a perfect place for everyone because you can take your children to Aquapark for educational purposes as you enjoy yourself on the beach.
If you love animals more, especially horses, Istria allows you to go horse-riding or witness horse-riding experience.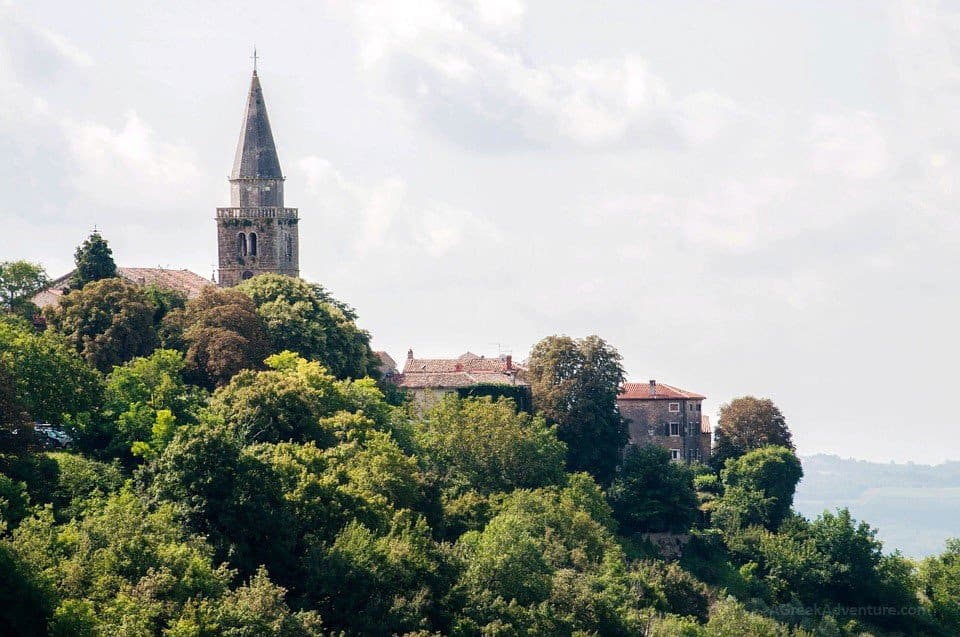 Barban is famous for its horse riding competition. In addition, the place has a restaurant that serves you finger-licking meals to ensure that your stomach does not prevent you from experiencing horse riding.
Horse-riding competition started 400 years ago and attracted more than 8000 thousand visitors on Augusts' third weekend.
If you visit the place any other time of the year, don't panic. The local ranch Barba Tone will make you feel special by offering horseback guided tours.
One of these magnificent tours is riding to the sea, where once you reach Blaz Bay, you swim with the horses with the help of your guide.
Check accommodation prices via Booking.com. There are over 450 fantastic Croatia guided tours. Have a look here.
Get Active in Croatia Mountains
Is hiking one of the top things to do in Croatia? Yes, it is. Croatia is a country with fast rivers, the Adriatic sea, rugged mountains, and karst topography, and therefore, it has so much to offer, especially if you are an outdoor enthusiast.
Some activities include free-flying, rock-climbing, speleology tours, paragliding, windsurfing, rafting, kayaking, and kite-lining. It will give you a headache to choose which one to do and which one to skip.


For a hiker, Croatia is perfect for you due to its mountain ranges, forests, hills, and canyons, which can never disappoint.
If you are afraid that you might get lost in a foreign land, the hiking paths are visible as they are marked with white and red dots to ensure that you find your way out.
The most famous hiking destinations are Lopud Island, Mljet national park, Biokovo Natural Park, Velebit Mountain, Paklenica National Park, and Ucka Natural Park.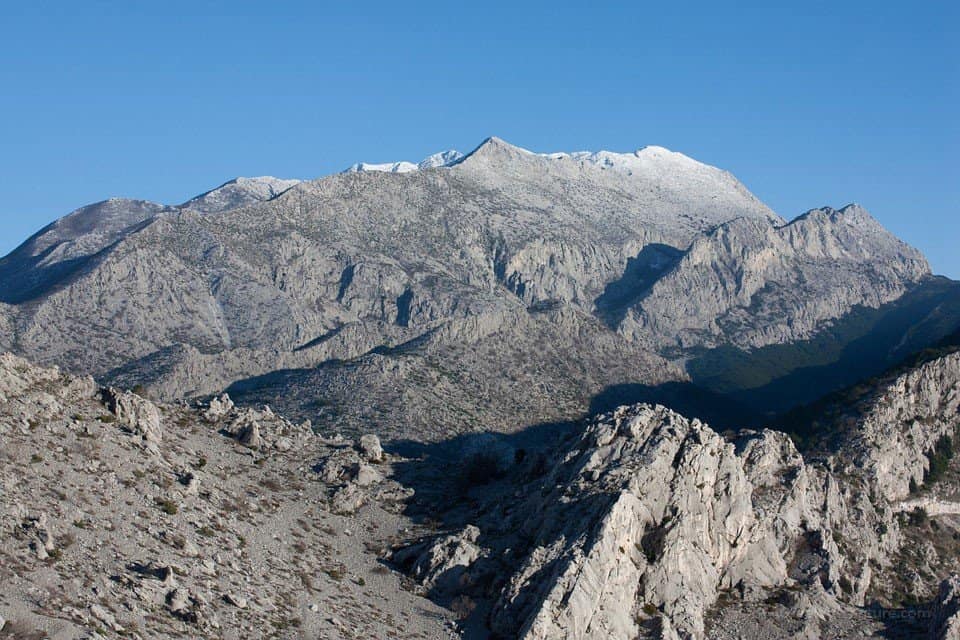 Continental Croatia is not left behind as long as hiking destinations are concerned because Risnjak national park and Medvednica mountain are the best places for a hiker yearning to explore nature's best.
If you love mountains, Croatia is the place for you.
It is part of the Dinaric mountain range, and when you come here, expect to find deep karst mountains with lots of sharp edges and little vegetation.
The Velebit Mountain is the best for climbers, and even though it doesn't look high enough to fear it, it's very steep and tricky to climb.
Therefore, climbing is not for faint-hearted, but if you are determined, you can do it.
Explore Split
One of the top things you must do in Croatia (if you have the days) is to visit Split. Split is the second-largest city in Croatia, and coming here allows you to travel back and experience Roman Times.
The city has a fantastic historic destination and originated in the second and third centuries as a Greek colony.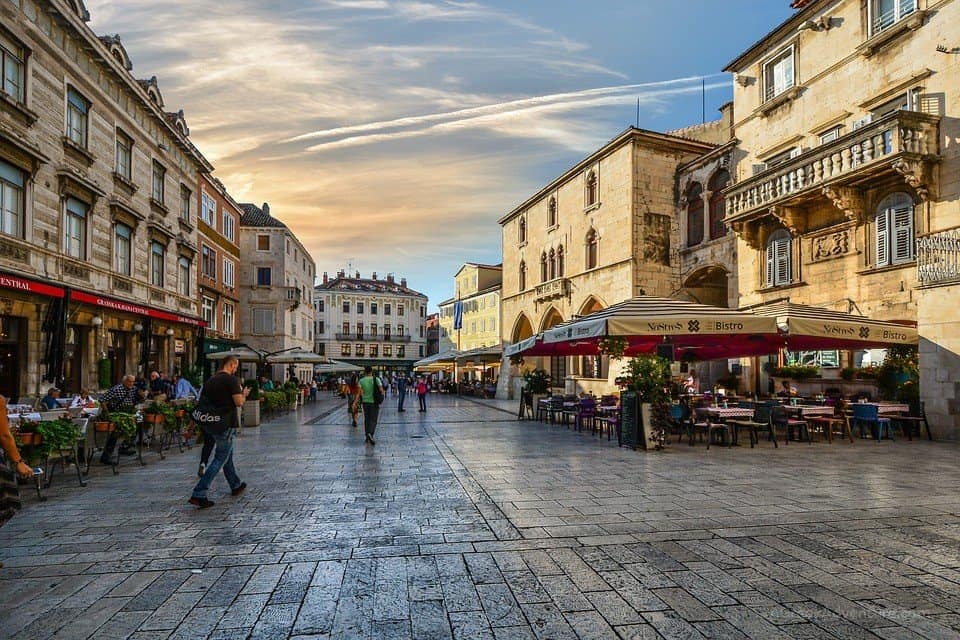 In 305 AD, the Roman Emperor Diocletian chose the city as his favorite home for retirement, and since then, it became a significant settlement. Diocletian established the Roman palace in the town which grew, and still is an apple of many peoples' eyes (Diocletian's Palace).
Wandering Split will allow you to see the palace and take selfies and group photos to show the people you left behind why UNESCO declared it World Heritage.
You can as well stop by and eat in restaurants located in ancient Roman buildings.
Split is also a modern city with legendary nightlife and a fine-looking waterfront promenade, which you are not likely to find in any other place across Croatia.
Rove the Old Town of Dubrovnik
Most consider their visit to this city as one of the top things to do in Croatia. There is a reason for that, as Dubrovnik is stunning. Dubrovnik is also referred to as the 'Pearl of the Adriatic' and quickly joins other most popular places in Croatia. Read our post from our trip to Dubrovnik and the following one for Cavtat next to Dubrovnik.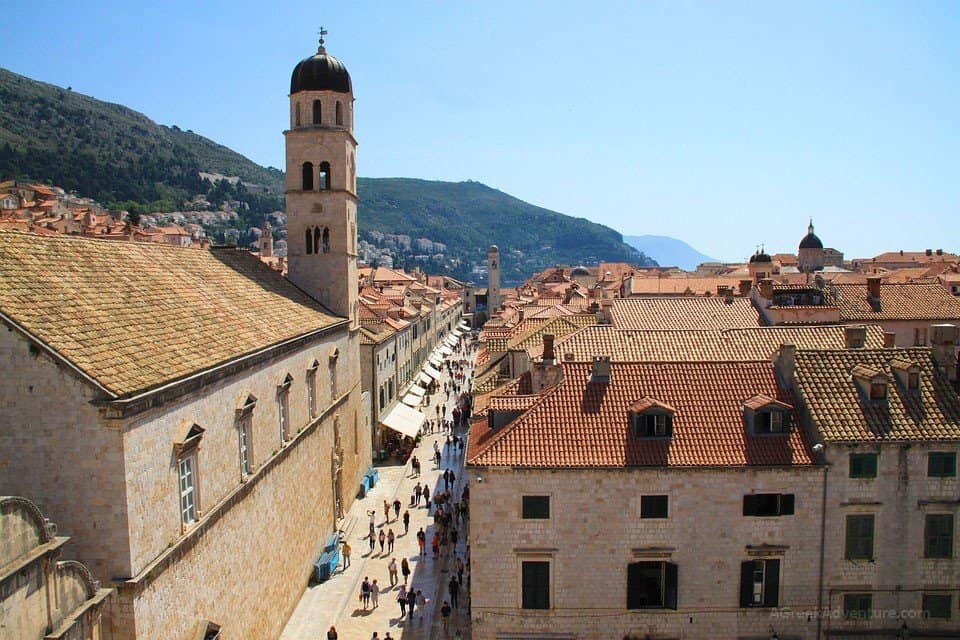 It is a stunning old city in which you and your loved ones will have a great time.
It has a history that dates back to independence when it was famously known as the Republic of Ragusa and a rival of Venice in the fifteenth and sixteenth centuries.
Here, you have all the time in the world to gaze at the mighty City Walls of the alley's labyrinth in the Old Town and its iconic red-roofed houses.
If you are a Game of Thrones fan, Dubrovnik is the best place to connect with other fans in the Game of Thrones tours.
There are stunning beaches and other fantastic nature to explore, and therefore, ensure you use your time well to see and do lots of things in Croatia.
Explore and Swim at Cavtat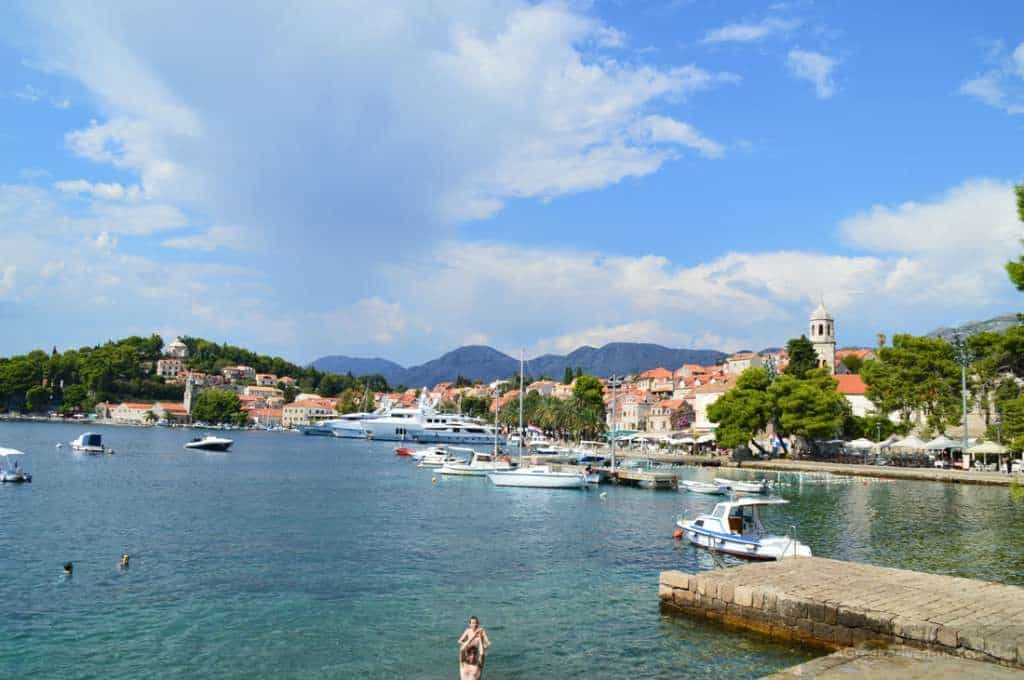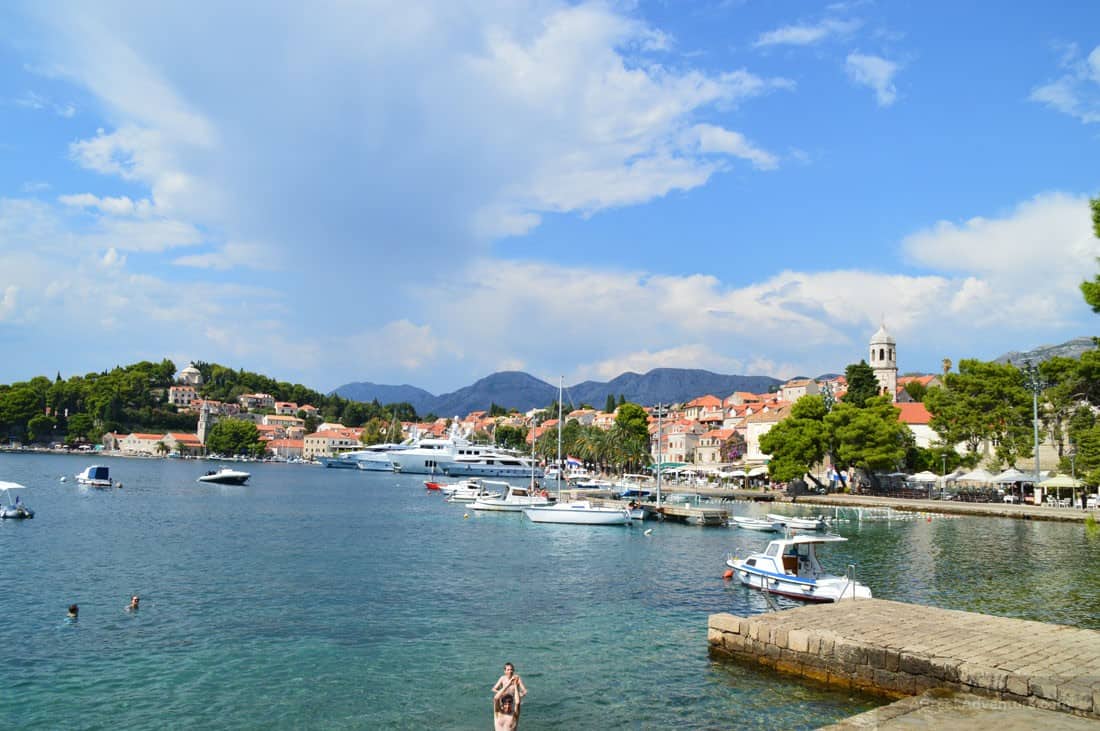 That is a fantastic small town, just 30 minutes by local bus, from Dubrovnik. You can easily spend half a day there, swimming at its numerous small beaches, exploring the landmarks and eat some great food.
Read the detailed post for Cavtat from here.
Visit the City Tower, Rijeka
The City Tower in Rijeka is a historic building, and even though an earthquake hit it in 1750, it still looks as good as new.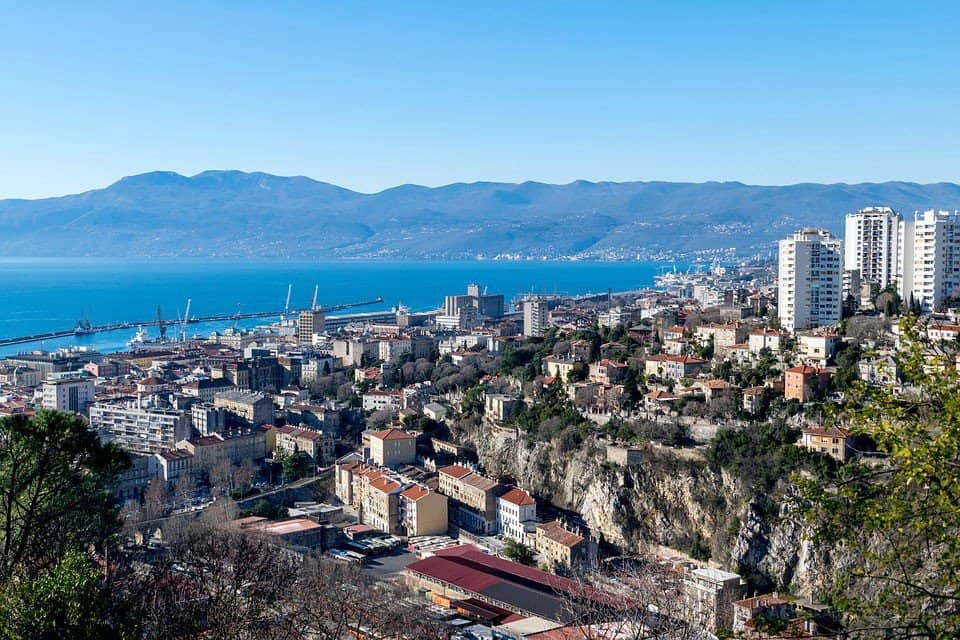 The iconic yellow City Tower was used as a gate traversing from the old town center to the waterfront. After the earthquake, the entrance was redecorated using baroque to establish an emperor image.
In 1873, a clock was installed on the gate, and it is still functioning correctly. Unfortunately, the watch makes some people refer to the gate as the City Clock Tower.
Coming by the tower is one of a kind activity. You don't have to worry much about what to eat or bother yourself carrying food. The place has many walking streets with shops, cafes, and restaurants that make it ideal for spending time with your loved ones.
Visit Zagreb
The city of Zabreb should not be out of your bucket list of top things to do in Croatia.
The Museum of Broken Relationships in Zagreb
Please, read our detailed post for Zagreb. As they always say, marriage is not a bed of roses, and unexpected things happen, forcing you to divorce or separate from your loved ones.
If you wish to be in a place that will make you forget about the painful and heartbreaking separation, visit the museum of a broken relationship. It will make you feel that there is someone somewhere who passed through the same thing as you.
This museum is located in Zagreb and is dedicated to failed love relationships. It contains various items left over by former lovers, accompanied by a brief story or description.
If your love relationship broke, but you can't let it go, visit the museum and donate items to the collection. That will help you to cope well with life; after all, a problem shared is half solved. The museum has three sections, and you can choose the one that suits you.
The first section is called the Material Remain Layout, where people across the world present documents and materials and indicate dates and locations of the relationship.
The second section is a virtual web museum where people upload documents and images to other viewers. Finally, a third section is a Confessional place where visitors can record their confessions or store their objects and messages.
Visiting this museum allows you to see that what happened to you is a bridge towards a bright future. Perhaps this is one important reason to visit the museum as part of the top things to do in Croatia itinerary.
The Mimara Museum
Roosevelt Square in Zagreb is a beautiful place where you and your children could have a whale of a time in an art museum famously known as the Mimara Museum.
The museum contains a fantastic collection by Ante Topic Mimara, a local philanthropist who donated all the items to the museum.
Given that the museum is not too busy, you will not have to fight with others to see the art.
Here, you will get an opportunity to have a closer look at various pieces of artifacts and arts from prehistoric times to date.
The museum helps you to look back and appreciate the efforts made by a single individual to collect different arts that are eye-catching.
Rent a Car and Visit Croatia
If you are afraid of waters, don't limit yourself to having fun because you can rent a car at an affordable price

and explore every single part of Croatia via road tripping.
Croatia is a place with many magical hilltop towns in Istria, and the rural life in the village is only accessible by car.
That way, you will have opportunities to view historical buildings and landmarks, and you will explore the place in ways you could never imagine.
Final Thoughts on Top Things to Do in Croatia
When your children or family members ask you to take them on vacation, you might scratch your head so hard, wondering where to go and what to do there.
Taking as much time as possible to plan on your vacation is crucial because you must do and see unique things you have never done or seen before. And if you are looking for such a place, it could be no other than Croatia.
Croatia prides itself on a rich history, breathtaking scenery, clear waters, deep cultural roots, hundreds of Islands, and fresh seafood. That makes it a convenient place for vacation.
If you are so passionate about nature, Croatia will allow you to explore many beautiful beaches, mountains, beautiful parks, and stunning waterfalls. That will make a difference in your life.
Greece is around the corner so you can combine the best from both countries.