Do you want to travel to Europe? Are you under a small budget? The Gods of travel took care of that already. There are plenty of cheap city breaks in Europe in different affordable European destinations you can choose from.
Don't break the bank but get the very best in spectacular views, nightlife, history, sightseeing, great beaches, people, alternative activities like a yoga retreat in Europe, or some of the best destinations for Christmas.
Read this for the top 10 safest countries in the world today, and this one for cheap travel destinations in Europe.
Are you are a student who wants to travel? Then this post is for you.
Affordable European Destinations 2020
There is a secret list of affordable European destinations that frequent travelers know.
Countries and cities included in this list are considered a pivot point for your travel experience. Traveling through these cities gets you acquainted with the essence of Old Europe and its history.
We are here to share these secrets for the best cheap city breaks with you.
Cheap European Breaks in Prague, Czech Republic
Right in the heart of Europe, this spectacular city hides lots of secrets, even a medieval astronomical clock that seems to come from a fiction novel. Read a fascinating post for three days in Prague Itinerary.
What are the best things to do in Prague?
Old Town Square (Staromestské námestí)
Charles Bridge (Karluv most)
Prague Castle
St. Vitus Cathedral (Chrám svatého Víta)
Jewish Quarter (Josefov)
Dancing House
Prague Astronomical Clock
National Theatre (Národní Divadlo)
St. Nicholas Church (Chrám svatého Mikuláse)
When to go to Prague?
To avoid large crowds, better go to Prague in spring and early fall (March-May) when the weather is mild. Avoid the holiday seasons (Christmas, Easter).
During May, there is a range of significant events: the Prague Marathon, Czech Beer Festival, Prague Food Festival, Prague International Music Festival.
Prague is fantastic among all European Destinations.
Check accommodation and guided tours/tickets/passes options for Prague.
Porto, Affordable City in Portugal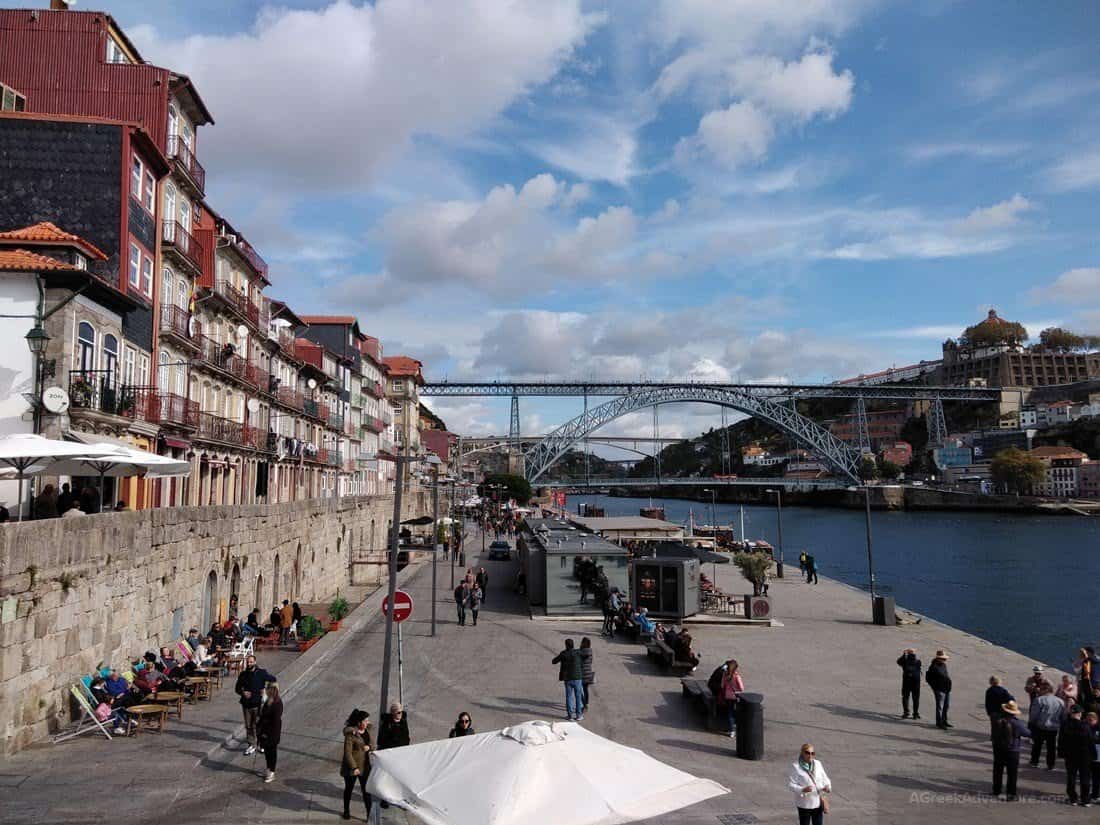 A stunning coastal city with great architecture, history, food, and museums (museums are free to enter on Sundays). The city hosts the UNESCO World Heritage Ribeira District.
What are the best things to do in Porto?
Dom Luís I Bridge
Sé do Porto (Porto Cathedral)
Jardins do Palácio de Cristal (Crystal Palace Gardens)
Avenida dos Aliados (Avenue of the Allies)
Estação de São Bento (São Bento Railway Station)
Mercado do Bolhão (Bolhão Market)
Porto's fantastic beaches
Livraria Lello & Irmão (Lello Bookstore)
Igreja de São Francisco (Church of Saint Francis)
Port Wine Tastings & Tours
Palácio da Bolsa (Stock Exchange Palace)
Fundação de Serralves (Serralves Foundation Complex)
Museu Nacional de Soares dos Reis (National Museum Soares dos Reis)
Dragão Stadium
When to go to Porto?
From May to September the weather is warm and sunny. Some significant events happening during that time are Optimus Primavera Sound, Serralves em Festa, Festa de São João, Regata dos Rabelos, Festival Mares Vivas.
Also read: The Warmest Place in Europe
Porto is one of the best summer European destinations.
Read our post for Porto.
Here are your options for hotels and guided tours/tickets/passes.
Cheap City Breaks in Athens, Greece
There are plenty of things to do in Athens, despite the Parthenon and Acropolis. Many prefer this city for a two-day itinerary, but when you read posts like this one, this, and all the Athens section, you will understand that it is for much more.
Due to its geographical location and weather conditions, it is ideal for 10 out of 12 months.
What are the best things to do in Athens?
In short? Read this long post for Athens and things to do if you want more inspiration; this post is for 40 things to do in Greece and 14-day trips from Athens. You will thank us.
All parks in Athens are free to enter and churches too. Free admission museums are:
The Museum of the History of Greek Costume
The Philatelic and Postal Museum
Railway Museum of Athens
Theatrical Museum of Greece
Natural History Museum of Maroussi
Athens University History Museum
Museum of Greek Folk Instruments
Centre of Folk Art and Tradition
Hellenic Children's Museum
Free admission holidays
6th of March – Memory of Melina Mercouri
18th of April – International Monument Day
18th of May International Museum Day
5th of June World Environment Day
European Days of Cultural Heritage (The last weekend of September)
27th of September – International Tourism Day
When for Athens?
It's in Greece! If you avoid December and January, then all other months are fantastic to go to Athens. Even in wintertime, ski resorts are less than 2 hours from Athens (two in Peloponnese and one in Parnassos mountain). There are options for hiking, all museums are open, and food remains excellent all year long.
Check here for accommodation and available guided tours.
Athens is one of the most fabulous European destinations, as it is a pivot point for the Greek islands.
City Trip to Valencia, Spain
Affordable and easy to reach with a high-speed train from Barcelona or Madrid. A coastal city, vibrant with history and museums. It is famous for its oranges too, so taste some while there.
What are the best things to do in Valencia?
Central Market (Mercado Central)
Plaza Ayuntamiento
Cathedral (Seu)
Fine Art Museum of Valencia (Museo de Bellas Artes de Valencia)
Instituto Valencia d'Arte Modern (IVAM)
Albufera Nature Park (Parque Natural de la Albufera)
La Lonja de la Seda
Valencia Beaches
Bioparc Valencia
City of the Arts and Sciences (Ciudad de las Artes y las Ciencias)
When is it great to go to Valencia?
Keep in mind that museums operate for short hours in the winter. April to May is best, though there are plenty of visiting in the wintertime. Critical events in that period are The Superbike World Championship, Fiesta de San Vicente Ferrer, Holy Week, Festival of Our Lady of the Forsaken.
Check staying prices and guided tours/tickets/passes options for Valencia.
Affordable City Break in Budapest, Hungary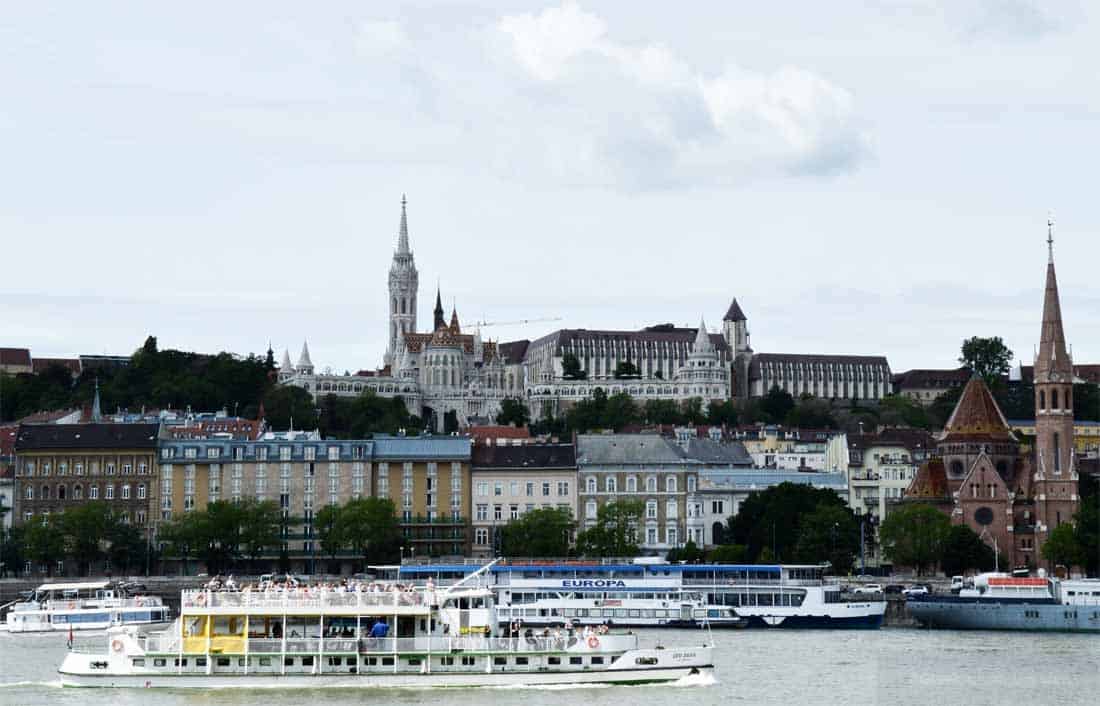 The city is famous for its food and its baroque, neoclassical, and art nouveau architecture. Budapest dates back to the Stone Age and comes with great food options!
What are the best things to do in Budapest?
Fisherman's Bastion (Halászbástya)
Danube River
Castle Hill (Várhegy)
Széchenyi Chain Bridge (Széchenyi Lánchíd)
Heroes' Square (Hosök Tere)
St. Stephen's Basilica (Svent István Bazilika)
Buda Castle (Budai vár)
Matthias Church (Mátyás-Templom)
Dohány Street Synagogue (Dohány Utcai Zsinagóga)
Gellért Hill (Gellért-Hegy)
Hungarian State Opera House (Magyar Állami Operaház)
Hungarian Parliament (Országház)
House of Terror Museum (Terror Háza Múzeum)
Hospital in the Rock Nuclear Bunker Museum (Sziklakórház Atombunker Múzeum)
Budapest Zoo & Botanical Garden
Legenda Sightseeing Boats
Thermal Baths
When is it fantastic to be in Budapest?
The weather is generally mild. March to May and September to November are best. That is if you want to avoid huge crowds of tourists (in summertime). Special events happening during these months are:
March to May: Budapest Dance Festival, Macaron Day, Budapest Spring Festival, Budapest100, Rosalia Festival, OTP Bank Gourmet Festival, Budapest Beer Week.
September to November: Jewish Cultural Festival, Budapest Wine Festival, Sweet Days Chocolate and Candy Festival, Oktoberfest Budapest, Design Week Budapest, Budapest Christmas Markets.
Here are Budapest accommodation options & tours.
Affordable City Break in Lisbon, Portugal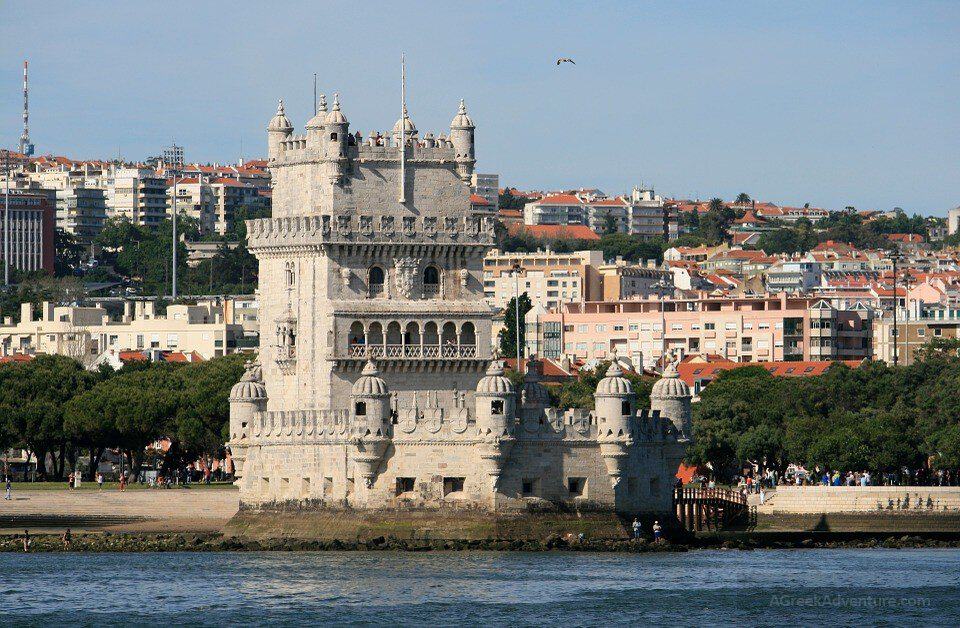 The city offers at a fraction of the cost whatever you expect to find in a European city. This is another city that emits mystery from the Old World, despite the growth of the modern building. Read this insider's guide for things to do in Lisbon.
What are the best things to do in Lisbon?
Alfama
Belem
Sintra
Torre de Belem and Monument to the Discoveries
Cascais
Feira da Ladra
Santa Justa Elevator (Elevador de Santa Justa)
St. George's Castle (Castelo de Sao Jorge)
National Tile Museum (Museu Nacional do Azulejo)
Gulbenkian Museum (Museu Calouste Gulbenkian)
Monastery of St Jerome
Oceanarium (Oceanario de Lisboa)
Taste of Lisboa Food Tours
Lisbon By Boat
Tram 28
When is it best to visit Lisbon?
March to May and September to October are ideal, not excluding other months, too, of course. From March to early June, these events take place: Lisbon Half Marathon, Lisbon Fish & Flavours, Music Days in Belem, IndieLisboa, Festival de Sintra, Out Jazz Festival. On the other hand, the MOTEL X – Lisbon International Film Festival happens in September, while the Out Jazz Festival continues (May to September).
Read our posts for Lisbon and Lisbon food, Cascais, Sintra, Fatima. There are plenty of day trips from Lisbon to consider.
Book your accommodation early and allow time for guided tours.
Lisbon and the nearby cities make it another great spot among all European destinations.
Istanbul, Turkey, Affordable European Destination

A jewel of the Orient. A city of thousands of secrets and legends, with different locations that drive your mind to thousands of mystical stories.
Herbs & spices, Bosporus, belly dancing, fantastic architecture, and all kinds of landmarks. Istanbul will fill your days with many things while acting as a pivot point for many nearby cities.
It is famous for Agia Sophia and the Blue Mosque, but that is just a fraction of what to see and do. Please read the post from our trip there. For what to eat in Istanbul, read this.
What are the best things to do in Istanbul?
Blue Mosque (Sultanahmet Camii)
Grand Bazaar (Kapaliçarsi)
Süleymaniye Mosque (Süleymaniye Camii)
Taksim Square
Ortaköy
Hagia Sophia Museum (Ayasofya Müzesi)
Istanbul Archaeological Museums (Istanbul Arkeoloji Müzeleri)
Topkapi Palace Museum (Topkapi Sarayi Müzesi)
Istanbul Modern Art Museum
Chora Museum (Kariye Müzesi)
Basilica Cistern (Yerebatan Sarnici)
Dolmanbahçe Palace
Galata Tower (Galata Kulesi)
When is it amazing to visit Istanbul?
Best go there from September to November and from March to May. In the first period, you will have the opportunity to attend these too: Contemporary Istanbul, Istanbul International Puppet Festival, Akbank Jazz Festival, Istanbul Theatre Festival.
In the March to May period, these things happen at the Istanbul Film Festival and the Istanbul Music Festival.
For hotels in Istanbul, check these options as well as for guided tours.
Cheap City Escape in Brussels, Belgium
If you crave some delicious chocolate, then you can visit Brussels even for one day. Take the train from Paris or Amsterdam and savor all these kiosks you will find in all streets.
Restaurants will be pricey, so no need to pay more for chocolate than needed. There are lots of museums and don't forget that this is a multicultural & multilingual country.
People here speak Dutch, French & English, of course.
What are the best things to do in Brussels?
Manneken Pis
Grand-Place
St. Michael and St. Gudula Cathedral
Royal Museum of the Army and Military History
Palais de Justice
Mini-Europe
Royal Museums of Fine Arts of Belgium
Musical Instruments Museum
Atomium
Horta Museum
Belgian Comic Strip Center
Cantillon Brewery
When is it nice to be in Brussels?
March to May and September to October are best. In the first case, because it is Springtime, while in the second case, prices drop significantly, while the weather stays mild enough.
Check Brussels accommodation prices. Here are the tour options.
Cheap City Break in Florence, Italy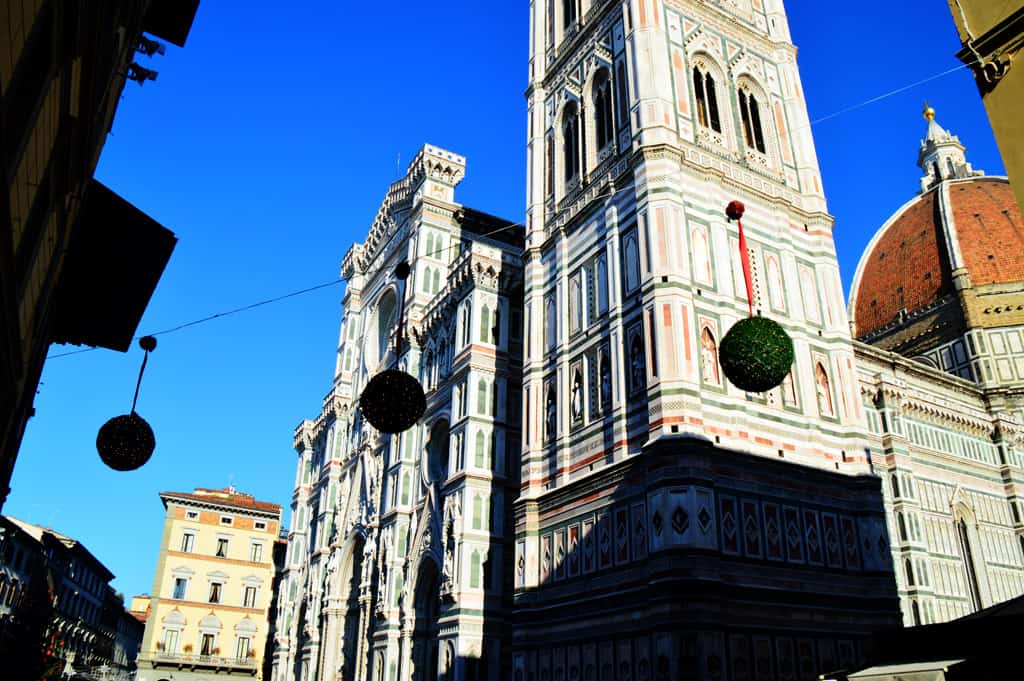 Have we been to Florence, Italy? Yes, twice. The first one was a road trip that involved crossing Europe to the UK driving to the North.
The second one was part of another road trip from the UK to Greece from the South part of Europe!!! Read this excellent post for Florence (Firenze).
We have traveled to many cities in Italy (including Sicily island). Read the post for things to do in Sicily.
What are the best things to do in Florence?
Piazzale Michelangelo
Ponte Vecchio
Piazza della Signoria
Duomo (Cathedral of Santa Maria del Fiore)
Uffizi Gallery (Galleria degli Uffizi)
Baptistry (Battistero)
Galleria dell'Accademia
Palazzo Pitti
Basilica di Santa Croce
Giotto's Bell Tower (Campanile di Giotto)
Boboli Gardens (Giardino di Boboli)
When is it most nice to visit Florence?
Preferably from May to September. Lots of sunshine, but you need to search thoroughly for accommodation as in touristy places prices get high.
There is no need to stay in, such though as the city is easy to walk. You can quickly get into the historical center with public transportation.
Either way, you will walk all the historical center to see the things mentioned above.
Check this for staying in Florence and all the tickets & passes options.
Florence is one of the best cultural European destinations that is seen in video games.
Best City Break in Madrid, Spain
There are so many plazas (Madrid is Spain's largest city) accessible to the public. You can spend days just visiting each other.
However, Madrid is far more than that. Read our post for things to do in Madrid and check the list below too.
What are the best things to do in Madrid?
Plaza Mayor
Gateway of the Sun (Puerta del Sol)
Plaza de Cibeles
El Rastro Market
Temple of Debod
Retiro Park (Parque del Retiro)
Royal Palace of Madrid (Palacio Real)
Prado Museum (Museo Nacional del Prado)
Thyssen-Bornemisza Museum
Mercado San Miguel
Sorolla Museum
Bernabéu Stadium
Queen Sofia Arts Center
When is it excellent to visit Madrid?
The March to May and September to November rule holds for Madrid too. The weather temperature is the main reason for this. Summer in Madrid is scorching due to the city's geographical location. In Autumn, you can attend the Autumn Festival.
Here are the Madrid lodging prices & tours.
Best Cheap Trip to St. Petersburg, Russia
Russia is a destination where you will get reasonable prices if you book early. Most people will visit Moscow, St. Petersburg, or both on a trip.
Moscow is great for New Year's Eve, too, while St. Petersburg offers an entirely different experience.
What are the best things to do in St. Petersburg?
Hermitage Museum and the Winter Palace
Church of the Savior on Spilled Blood
Grand Market Russia Interactive Museum
St. Isaac's Cathedral
Summer Garden
Peterhof Palace & Garden
Russian Museum
Yusupov Palace
The Naval Cathedral of Saint Nicholas in Kronstadt
Chapel of St. Xenia of St. Petersburg
Yelagin Island
When is it great to visit St. Petersburg?
Avoid winter. Better to visit from June to September. Hot events taking place are White Nights, International Festival of Choral Art, International Early Music Festival.
Winter is cheaper, but lots of activities are not happening, and the cold in Russia is rather extreme.
Check the best accommodation options and guided tours/ticket/passes options for St. Petersburg.
Cheap European Vacations in Rome, Italy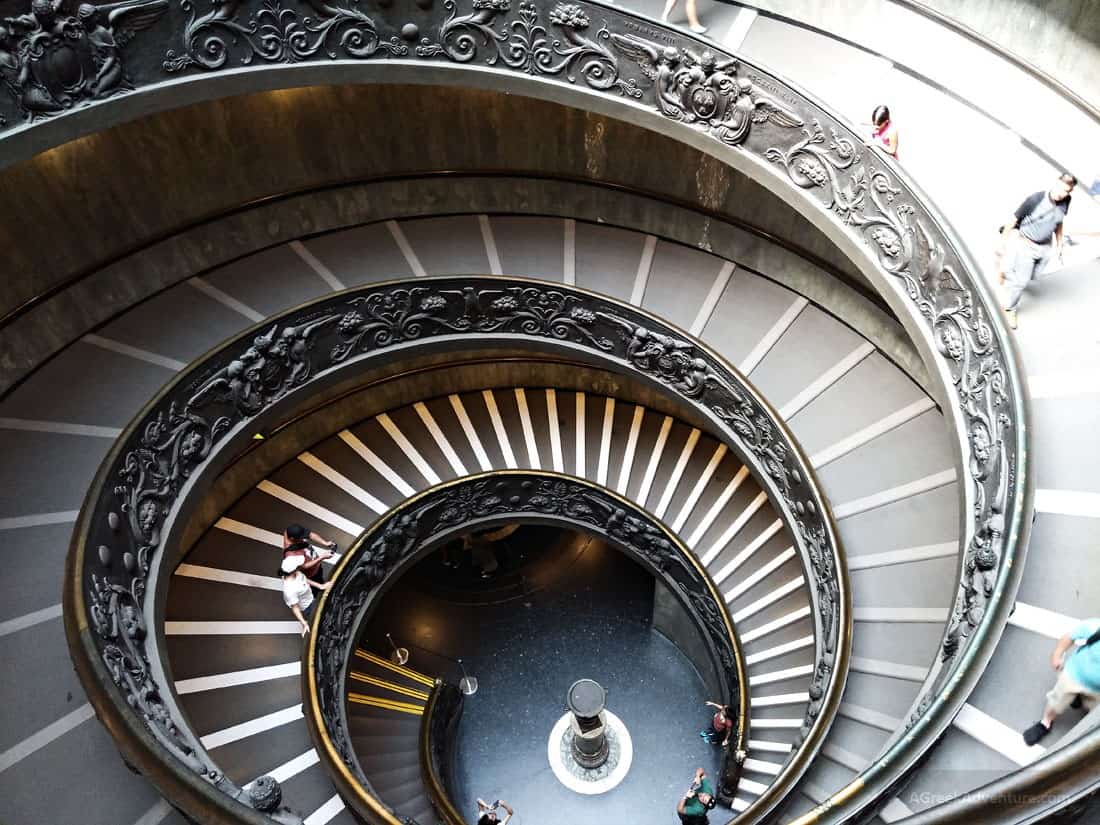 The city of Rome is a living, walk-through museum. It is a fantastic destination suitable for all seasons (not so good when rains fall but still beautiful).
We have been to Rome with kids and without them. It is suitable for going without kids too. Prepare for lots of walking as a car is useless in the vast historical center that covers most of Rome's city.
What are the best things to do in Rome?
Trevi Fountain (Fontana di Trevi)
Church of San Luigi Dei Francesi
Santa Maria Della Vittoria
Ancient Appian Way
Trastevere
Basilica di San Clemente
Piazza Navona
Gianicolo Hill
Campo de' Fiori
Porta Portese
Spanish Steps
Musei Capitolini
St. Peter's Basilica (Basilica di San Pietro)
Pantheon
Colosseum (Colosseo)
Vatican Museums and Sistine Chapel
Roman Forum (Foro Romano)
Palatine Hill
Galleria Borghese
Gruppo Storico Romano Gladiator School
When is it wonderful to visit Rome?
Prices are lower from October to April. The weather is hot in summer, but Rome has free water fountains all over the city, and you will be amazed by the colors of the city with summer light.
You can find many affordable accommodations outside of the historical center, but it will still be close to it, so no worries. Better to go there with the sun than rain.
The cold will not be an issue with all the walking (if you plan for winter). Food is affordable if you avoid tourist restaurants.
Check here for where to stay in Rome and all tours with a guide and skip the line tickets.
Cheap City Break in Corfu, Greece
Corfu is a contradictory island, suitable for many different tastes. One of its sides/coasts has lots of beaches while the other one is rocky.
The locals will reveal the best beaches when they like you, so make sure they do. This post will be somewhat informative for you.
The islands hold the essence from Venetian history, and you will notice that in the architecture of its capital.
What are the best things to do in Corfu?
All the beaches
Paleokastritsa Monastery (and beach)
Corfu Donkey Rescue
Church of Saint Spyridon
Corfu Museum of Asian Art
Achillion Palace & Museum
Palaio Frourio (Old Fortress)
Aqualand (lots of fun)
When is it superb to visit Corfu?
Summertime is the best season. If you want to hit the lowest prices ever, then visit Corfu from April to May and September to November.
Corfu is in the West part of Greece, and you can encounter lots of rain during those times. If you can be there in Orthodox Easter time, you will see lots of local customs happening.
Here is where to stay in Corfu and guided tours.
Berlin, Germany Cheap Holiday Destination
Berlin is a somewhat controversial city with intense nightlife. If you are after nightlife, then it won't be very cheap. Many other things come at really affordable prices.
Here is a post with ideas for three days in Berlin and another for five days in Germany.
What are the best things to do in Berlin?
Brandenburg Gate
Memorial to the Murdered Jews of Europe
Potsdamer Platz
Tiergarten
The topography of Terror
East Side (Wall) Gallery
Reichstag
Museum Island
Pergamonmuseum
Zoologischer Garten Berlin
Checkpoint Charlie
TV Tower
Charlottenburg Palace
When is it thrilling to visit Berlin?
You can also attend these events from May to September: Formula E ePrix Championship, Carnival of Cultures, Fete de la Musique, Berlin Fashion Week, Lesbian and Gay City Festival, International Berlin Beer Festival, Berlin Marathon.
Berlin is at the center of Germany and in the North of Europe so that any other months will be rather cold.
Find here the Berlin lodging options & tickets for excellent tours and landmarks.
Seville, Spain Cheap European City
With hotels moving around USD100 per night, this city is affordable too. There are hostels and such if you want to lower the accommodation fees.
There are lots of parks, promenade locations, museums, bullfights, and tasty food. See more great places to visit in Spain.
What are the best things to do in Seville?
La Carbonerí
Guadalquivir River Cruise
Metropol Parasol
Museum of Fine Arts
Plaza de Toros de la Real Maestranza
Ramón Sánchez-Pizjuán Stadium
Torre del Oro
Isla Mágica
When is it great to visit Seville?
Better to visit from March to May due to mild temperatures. The famous events of Semana Santa and Feria de Abril happen in these months.
Where to stay in Seville? Check here. What do in Seville? Click here.
Munich, Germany Cheap Holidays in Europe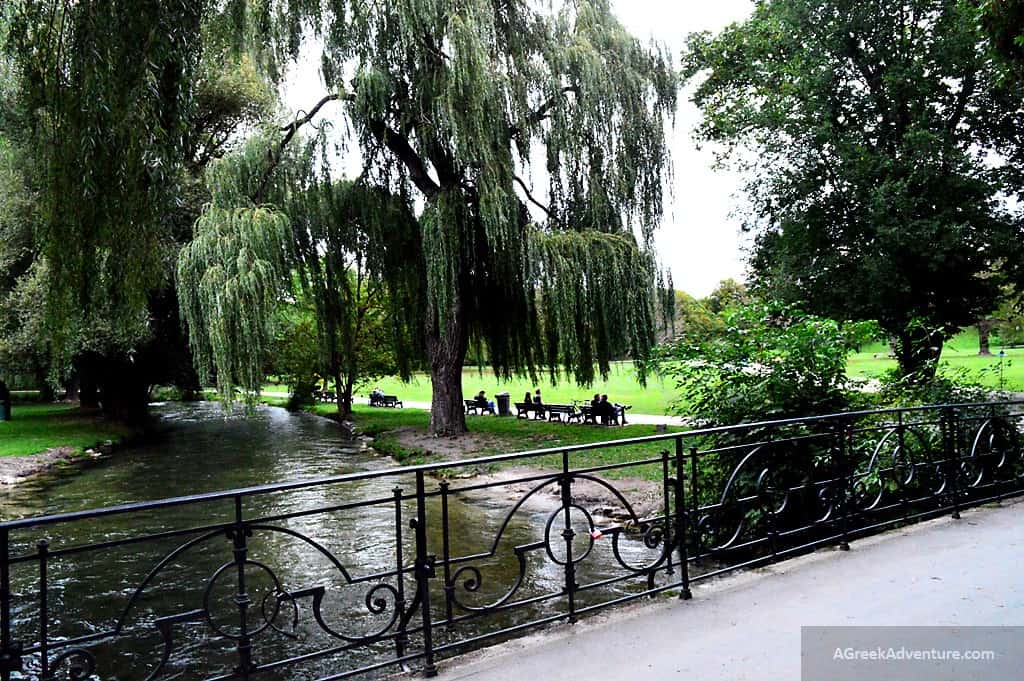 Munich may not be the first destination that comes to your mind when you plan to visit Europe, but it is excellent.
You can read about our experiences in Munich from here, here, and here. By the way, beers and food are fantastic.
What are the best things to do in Munich?
English Garden
Church of Our Lady
Viktualienmarkt
Nymphenburg Palace Gardens
Biergarten am Chinesischen Turm
St. Michael's Church
Marienplatz
St. Peter's Church
Deutsches Museum
Residenz Royal Palace
Old Picture Gallery
Augustiner-Keller
Bayerische Staatsoper Opera House
Nymphenburg Palace Museum
Modern Picture Gallery
When is it amazing to visit Munich?
March to May is best, though the weather may get a bit chilly. Things are happening in the summertime, but there are lots of crowds too.
Check for accommodation in Munich and all the tours & passes
Summary of Affordable European Destinations
As you see, there are lots and lots of places to visit. This list will expand more in the following days, so make sure you subscribe to it!
Traveling is fun, and budget or/and affordable traveling is preferred by many.
Have fun!
If you liked this article then you might also like: