If you plan to get out of Lisbon then, choose Cascais. There are many things to do in Cascais Portugal, and you can get there in 35 minutes driving time from Lisbon. Fantastic, right? Best to visit this west of Lisbon place in summer as it is famous as a summer resort with beaches and all.
The small fishing village of Cascais is shown in the "On Her Majesty's Secret Service," Ian Flemings James Bond movie.
Cascais is considered a cosmopolitan city and one of the wealthiest municipalities in both Portugal and the Iberian Peninsula. It ranks highly for its quality of life and its lots of beaches (16 of them).
The main thing to do is swimming on one of its beaches and enjoy water sports, of course, yet read a few more things to do in Cascais Portugal. Walking through its cobbled streets is something refreshing and relaxing.
The royal family preferred this place. King Luís I decided to have Cascais as his summer residence. You have to visit both Sintra and Cascais to get an idea of royal castles and how the aristocracy liked to live.
Cascais seems more like a day trip thing you can do when you are in Lisbon.
Make sure to read more for Lisbon, Sintra, Fatima, and Porto.
Top Things to Do in Cascais Portugal
Here are what we saw and experienced in this beautiful beach city.
Santa Marta Lighthouse and Museum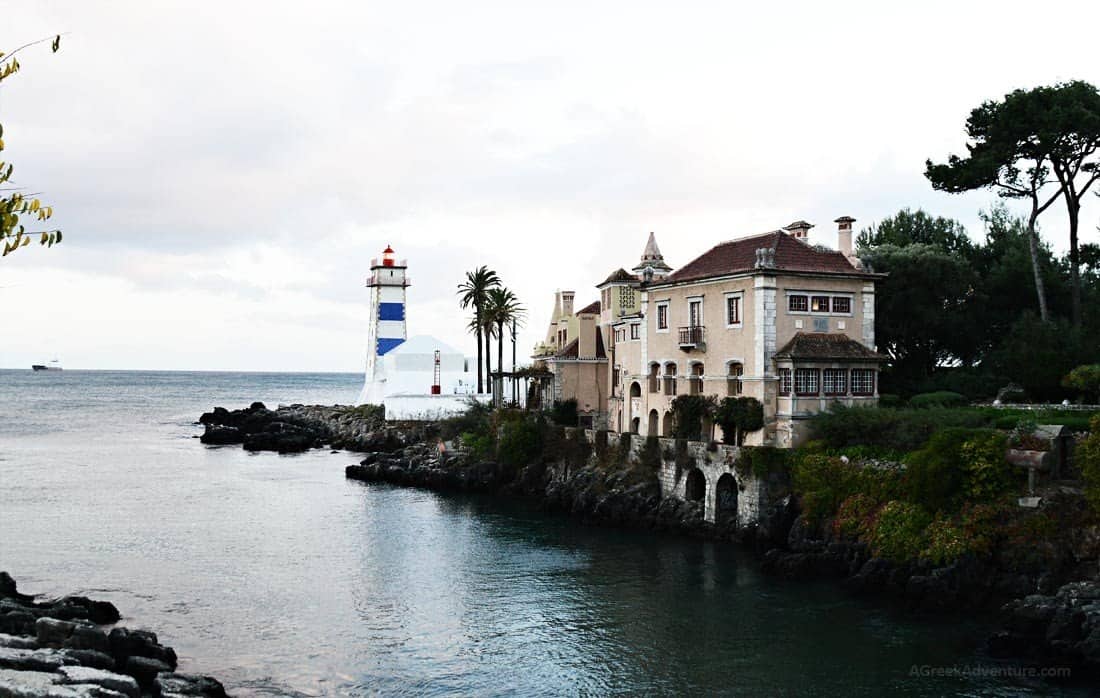 That is one of the most characteristic landmarks in Cascais Portugal.
That blue and white lighthouse was guiding ships to safety since 1868. It still functions, so it is its foghorn. The museum is built and seen next to the lighthouse tower.
The museum has exhibits related to Portugal's seafaring.
Boca Do Inferno (Mouth of Hell)
Around 5 minutes driving time from the center of Cascais is this place that became famous after Alistair Crowley (famous English mystic) staged its suicide in this place.
It is 20 minutes walk from the center of Cascais, or you can drive there.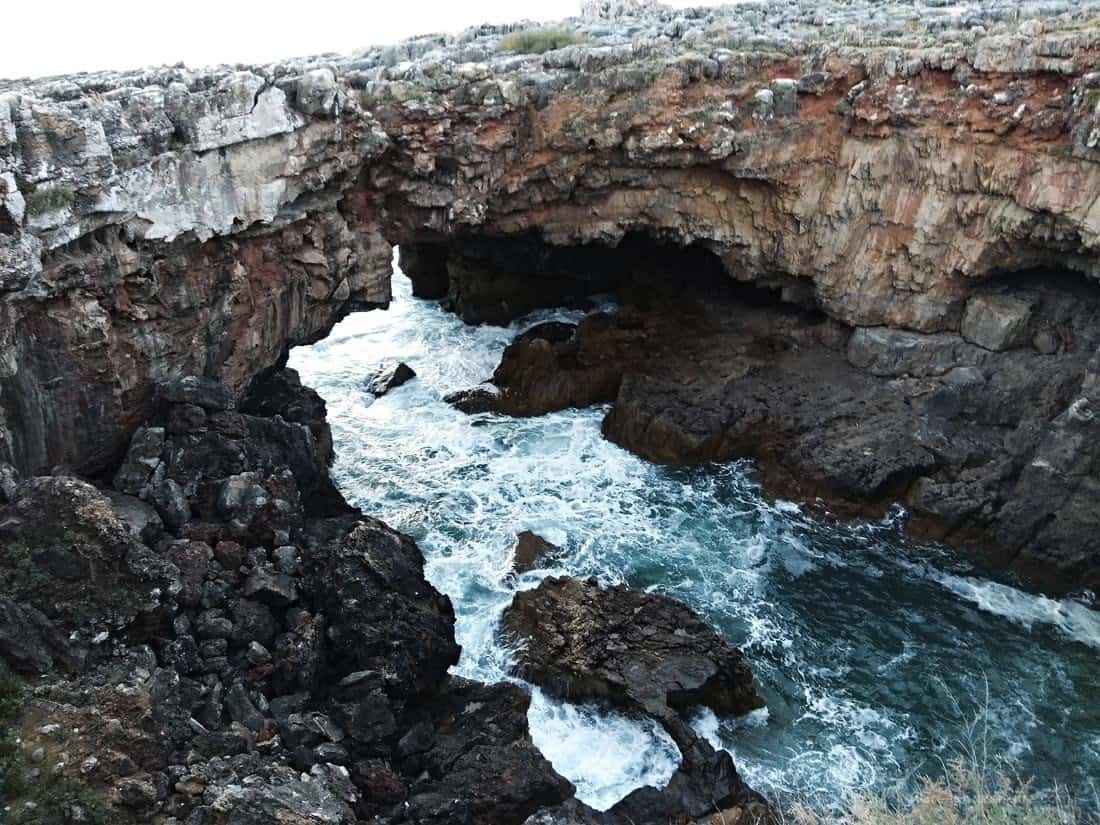 The suicide was more like a show and never actually happened, but you will see the marble plate stating the story.
Here is a video showing why this place is wild. It shows the inner part of the cove.
Here is the video showing how it looks from the sea.
Condes de Castro Guimarães Museum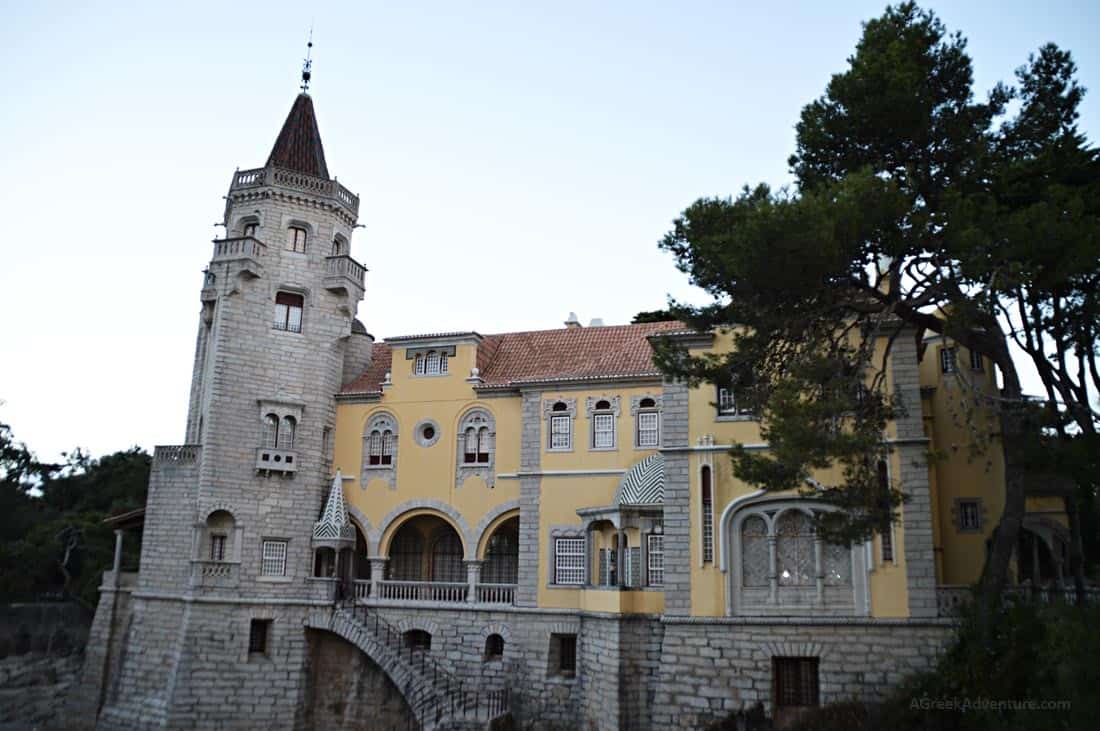 As you walk around Cascais, you will notice this palace with an architecture that combines Manueline-style moldings & an imposing Gothic stone tower.
It hosts a museum that is full of paintings, prehistory archaeology exhibits, Indo-Portuguese furniture, porcelain, and jewelry.
A vast library is also hosted here with more than 25.000 volumes dating back to the 1600s, with even a manuscript from 1505.
Cascais Marina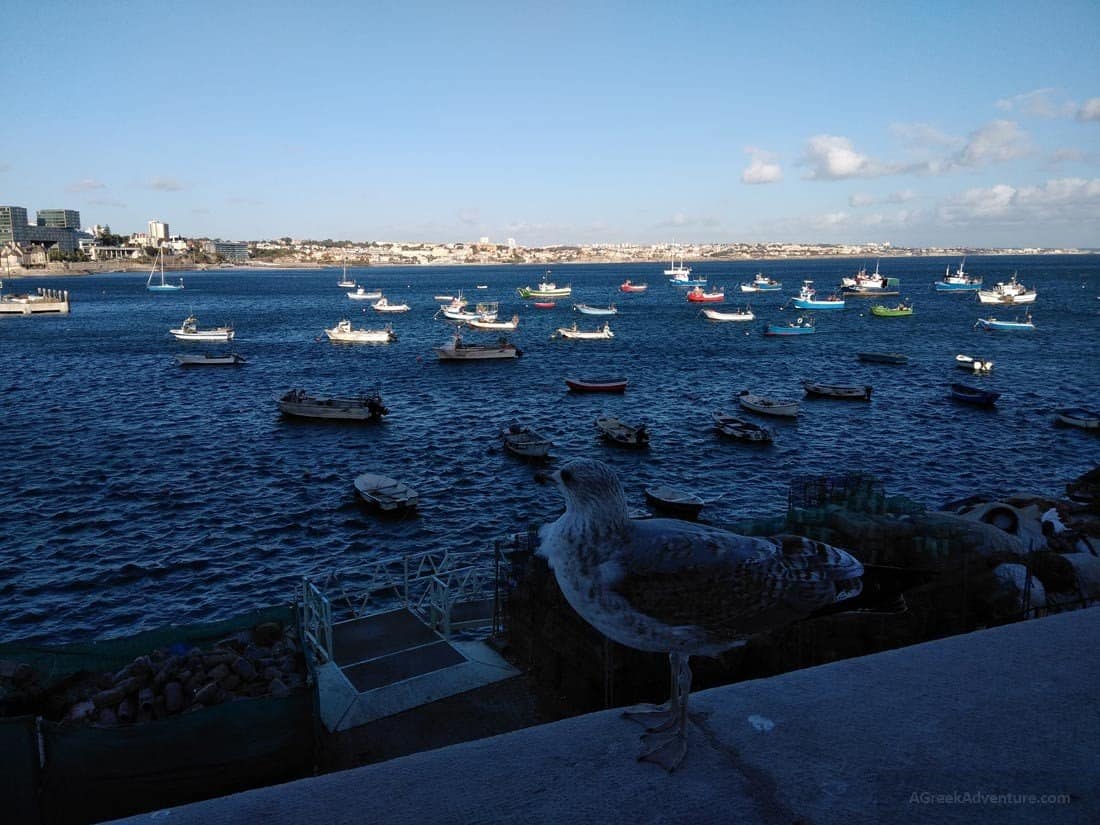 Everything is close in Cascais and 5 minutes walking distance you can go to the marina.
Most people enjoyed the promenade next to the marina, walking up and down, breathing in the fresh sea breeze (it was a bit chilly, though).
Old Centre of Cascais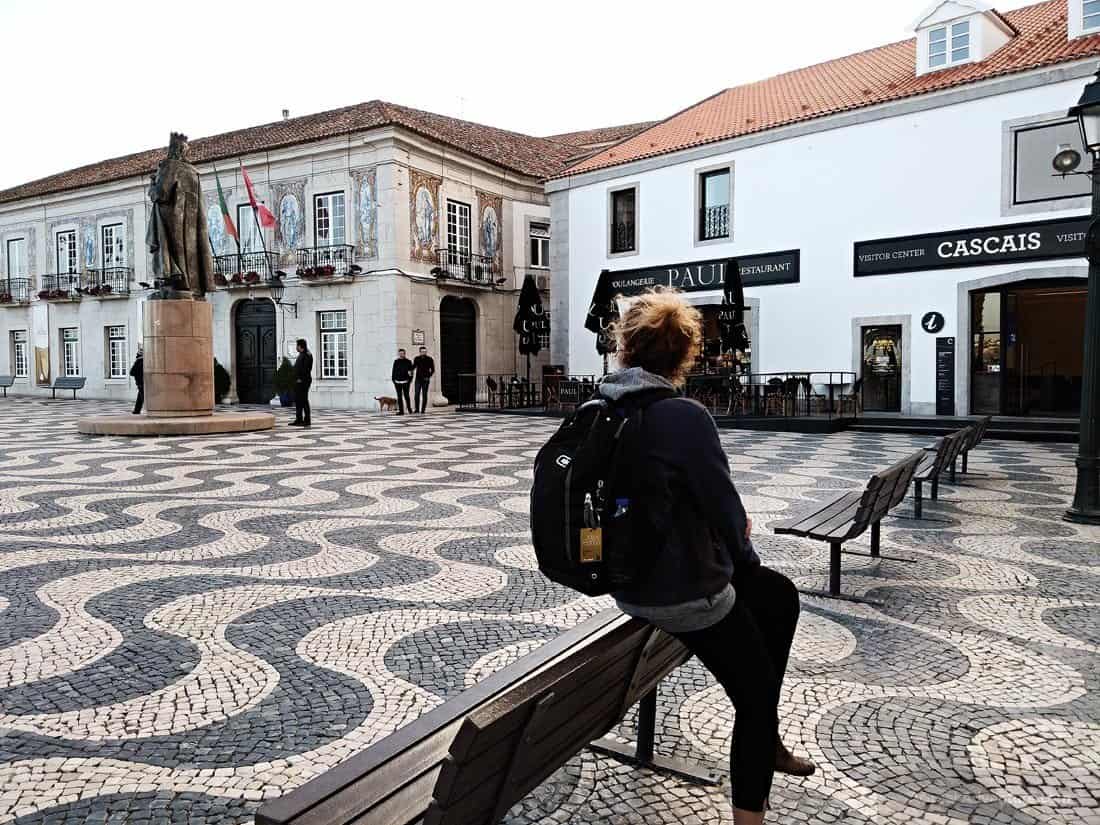 One of the things to do is to wander around to explore Cascais Lisbon center and the nearby streets and neighborhoods.
Above is the famous "5th of October" square, where Cascais City Hall also resides. The statue represents Dom Pedro I.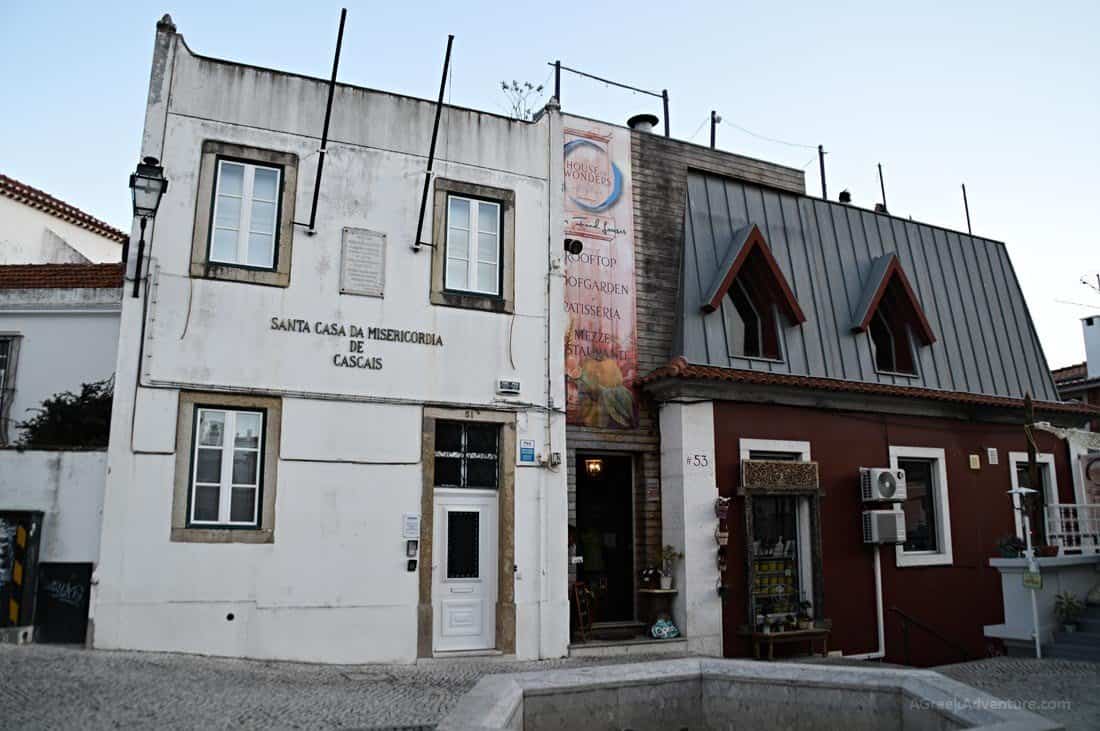 Different architecture elements mix as you walk around the City of Cascais.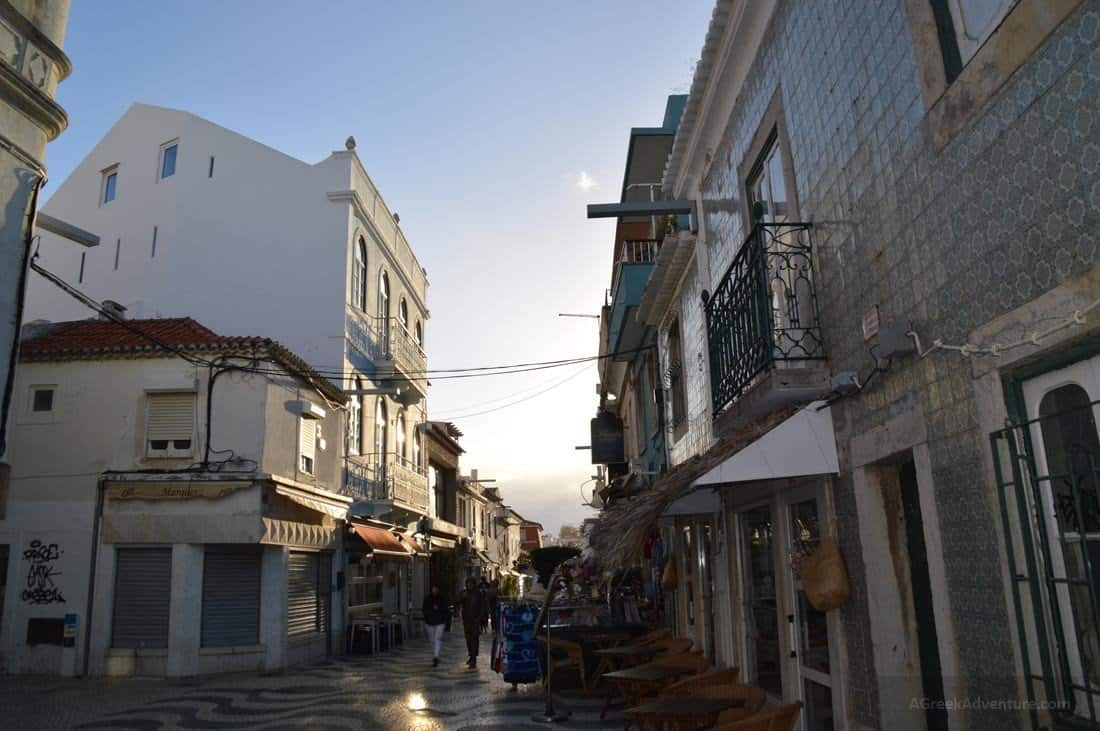 Tiles and stone-paved roads, decorated with tile patterns are everywhere.
There are plenty of restaurants and small bars to enjoy drinks and food.
Parque Marechal Carmona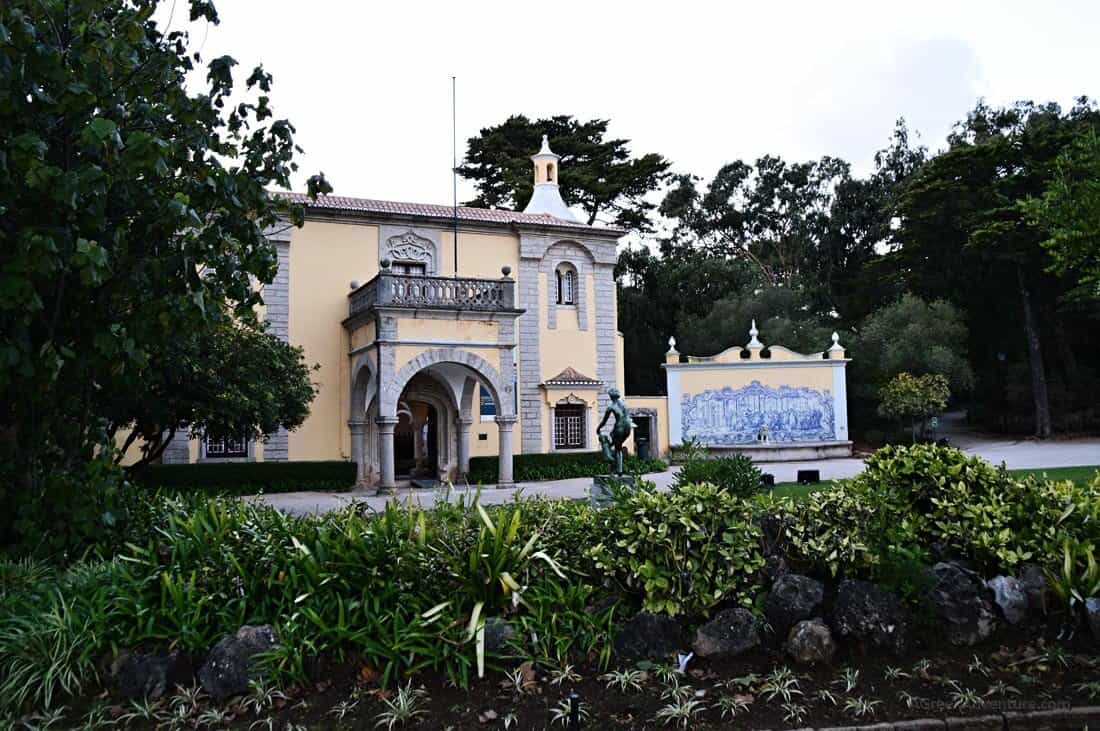 The park is in the grounds of Palácio Condes de Castro Guimarães and the land that belongs to the Viscount of Gandarinha.
There are fountains, pods, flowerbeds along with the river of Mochos.
In case you have time, do visit the museum of Casa de Santa Maria and Paula Rego. The latter hosts some of her works. The museum is located on the Portuguese Riviera.
Cascais Beaches
Having beach time is one of the best things to do in Cascais Portugal. There are eight beaches (!) in Cascais. Yes, you read it right. If you are a surf lover, head to Praia do Guincho & Praia de Carcavelos.
Beach time weather is suitable from mid-May until the end of September. Summer or not, the sea temperature of Cascais is always chilly. In summer, it tops at 21C.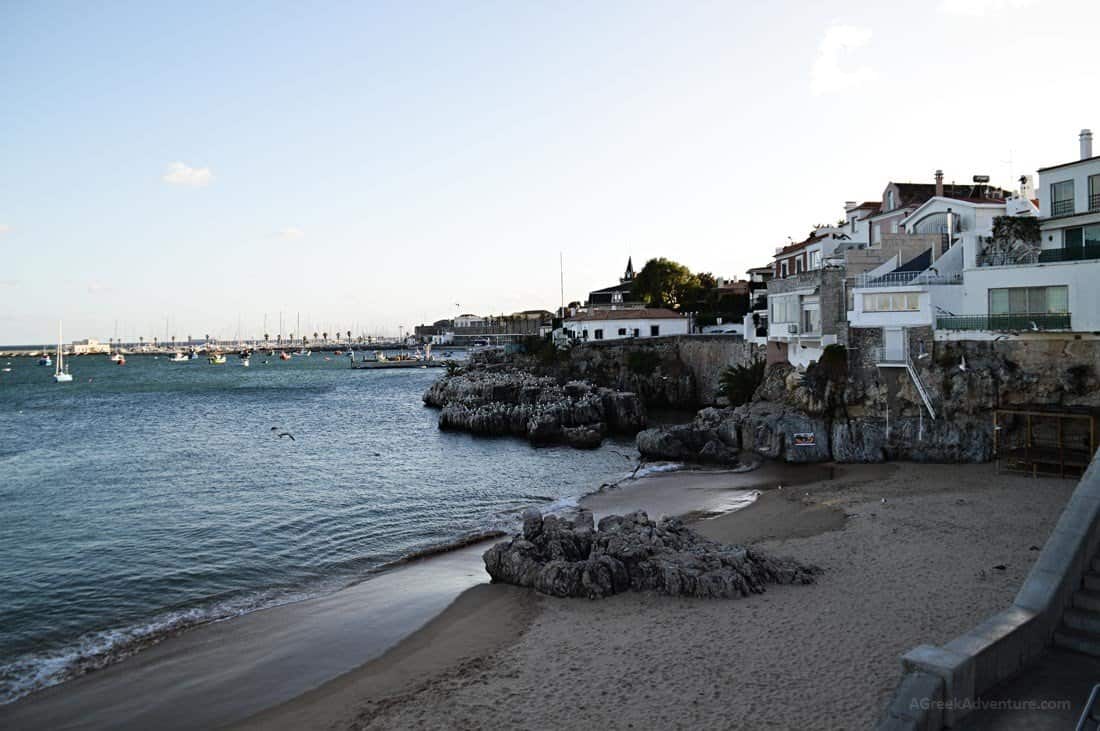 Here are all the beaches in and out Cascais, Portugal.
Praia da Conceição and Praia da Duquesa: Beautiful sandy beaches with calm and clean sea waters and lots of beach activities.
Praia da Rainha: It was the private beach of Queen Amélia during the 1880s. Charming and secluded beach, considered as one of the prettiest of the Cascais coastline.
Praia da Ribeira de Cascais: The central beach of Cascais, directly facing the fishing harbor and the fort. It is also known as a fishermen's beach (Praia dos Pescadores).
Praia do Tamariz: It is the main beach of Estoril. Estoril is the next resort town along the coastline of Cascais.
Praia das Moitas: A small beach partway between Estoril & Cascais, connected by the beach promenade.
Praia de Carcavelos: Most famous beach on the Lisbon coastline. It is much larger than all of the beaches close to Cascais. It has medium size waves for surfing.
Praia de S. Pedro do Estoril: Slightly sheltered from the headland, smaller than the previous one, not so much for surfing.
Praia do Guincho: A wild beach that lies within the Serra de Sintra nature park.
There a few more beaches along the Portuguese Riviera, but not so close to Cascais.
Getting from Lisbon to Cascais
You can get to Cascais via your car, bus, train, or through a guided tour.
Lisbon to Cascais Portugal: A 30 minutes drive from Lisbon. You take the highway, and there are signs of getting you there.
Bus to Cascais Portugal: This site is useful, but it is not suggested as you will not land in the center of Cascais.
Train from Lisbon to Cascais Portugal:  In Lisbon, the train departs from the Cais do Sodre train station (take the green metro line). From Cascais, you get to the western terminus, which is in the center of Cascais. That option is the best to get to Cascais. Check this site for European Rail Travel.
The ticket price is €2.25/€1.15 (adult/child). The return ticket price is 2 single tickets (€4.50/€2.30 (adult/child)).
Organized tours to Cascais: This link will get you to all organized tours for Cascais.
Hotels in Cascais Portugal
That was our experience in this lovely place with the top things to do in Cascais Portugal in 1 day. You must visit Cascais Portugal in the summertime.
Have fun! Make sure to subscribe to our Newsletter.