Most travelers don't know that there are lots and lots of day trips from Athens. You can include that in your trip to Greece. For many who come from abroad, Athens is a 2 to 3-day destination for them.
However, there are tons of things to do in Athens, including Ancient sites.
Check at least 40 top things to do in Athens. Don't forget to read why Greece is an affordable country even for students! It is one of the cheapest (but with high quality) destinations in Europe.
So, before hopping on the next ferry to the fabulous Greek islands, give more time to explore Athens and whitewashed beaches of Mainland Greece.
Athens is a great base to experience vacations all over the Attica region.
That includes excellent beaches, mountains, ancient Greek monuments, museums, hundreds of outdoor activities, bars, great restaurants, and top street food.
So, there are things inside Athens, but there are much more close to Athens.
How to receive the best from your Day Trips from Athens
As in many European countries where English is their second language, and street signs follow along, renting a car is an option.
Click this for Tons of Excellent Guided Day Trips
Both will serve you well, not to mention the time you will save trying to find out which of the things you want to taste/visit is available or not when you are in the city (that is a significant hint to know).
If you plan to get outside Athens (what this post is about), then we suggest renting a car. Car rentals are not that expensive in Athens.
They are cheaper than in other countries, and with a GPS you will find all the points of interest we mention below.
Better to avoid public transportation unless you are okay with wasting tons of time.
If you don't want to drive at all, then choose one of the many organized tours.
Day Trips from Athens
Please note that the hours mentioned in tours are one way. You need to plan accordingly for the time to get back.
Depending on the destination, you may meet lots of traffic, either on your way there or on your way back.
Day Trips From Athens In 1 Hour from the Capital
Temple of Poseidon and Cape Sounion for culture and swimming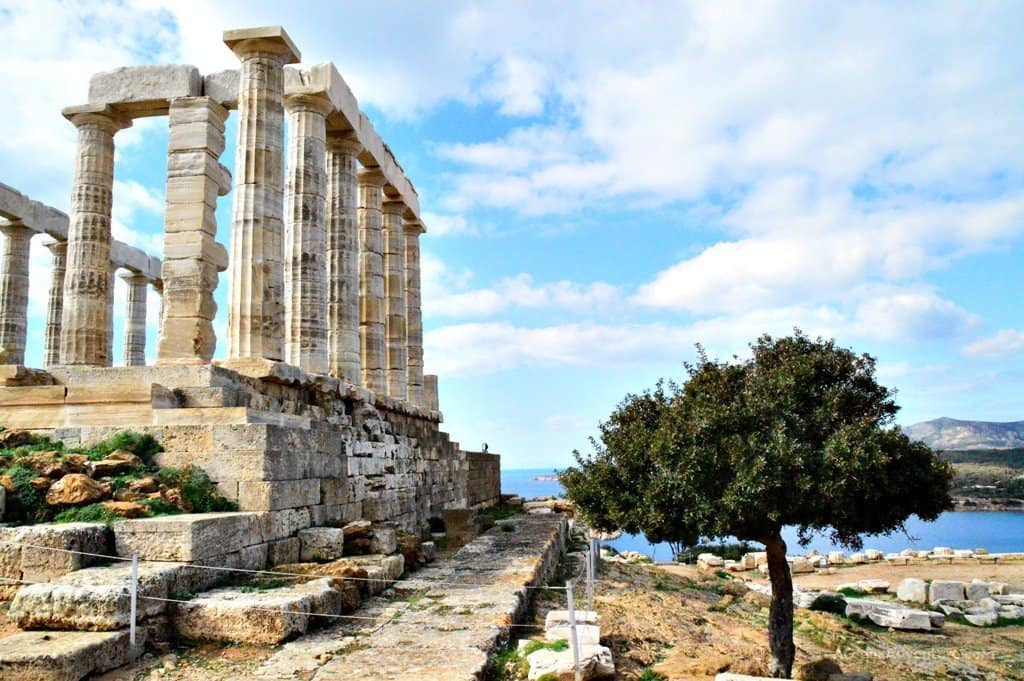 There are lots of options for swimming (organized beaches), food (tons of taverns), and cafe's to enjoy the sunset along the way to Cape Sounion, next to the Aegean sea.
Read this post too. Cape Sounion is related to the myth of Aegeus and Theseus.
Artemis (Loutsa) for swimming, windsurfing, kiteboard, SUP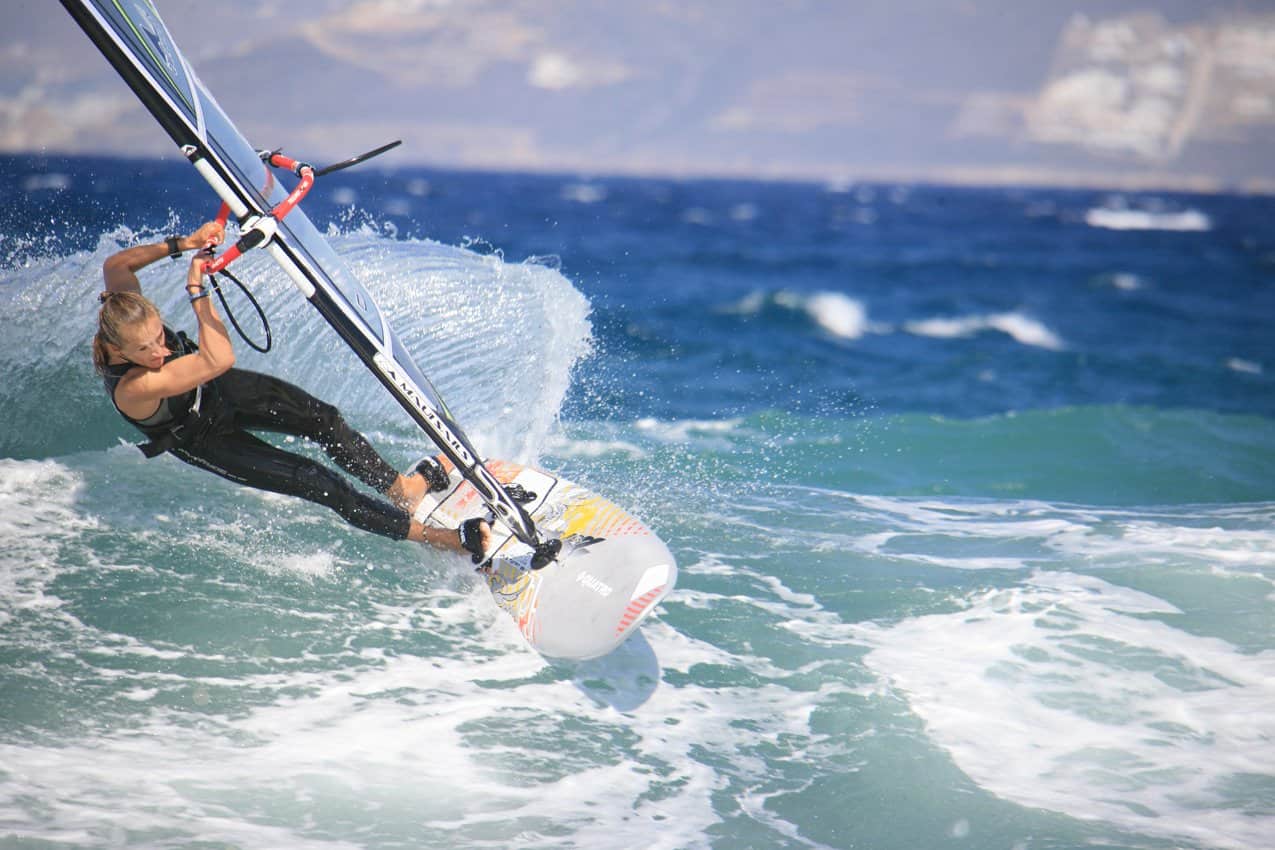 Lots of taverns and cafes by the sea. We suggest to go to Old Artemis city (there is New Artemis of course) and get a table or sun lounge at Albatros bar.
Great music and windsurf, sup station to stay there all day long.
Loutraki & Iraio Temple, near Corinth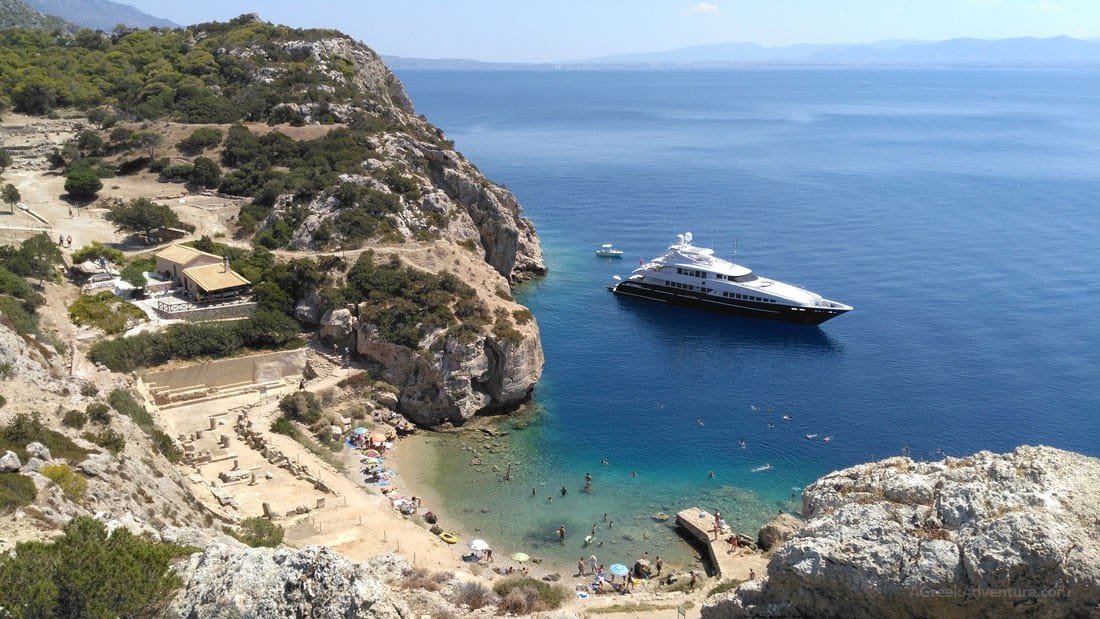 A great small town by the sea which also hosts superb thermal spa installations (both indoors and outdoors) along with massage therapies. Ιt has lots of options for food too.
Make sure to visit the Heraion temple (has a beach right next to ancient Greek ruins) and the lighthouse at the top.
To get there, you pass through the Corinth Canal (Isthmus). That is an opportunity also to visit the area of Ancient Corinth.
Parnitha mountain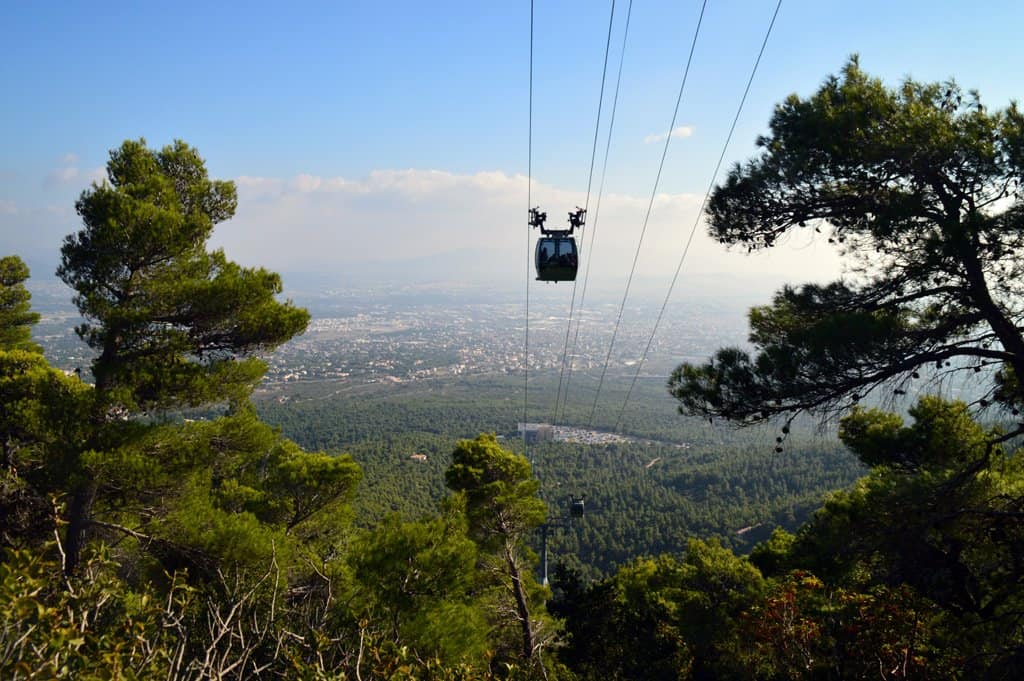 Fantastic for hiking and -believe it or not- has some pretty great food in 2 of the summits called Mpafi and Flabouri.
The Casino of Athens is also situated on the mountain Parnitha. You can take the public bus, and in less than 1 hour you will arrive at the funicular parking of the casino.
Hop on (free), and you will arrive at the top. From there you can hike from the dirt road towards the summits or take the asphalt road.
There are hiking paths (well signed) that start from the funicular parking too. The view from the summits is spectacular as all Athens is viewed from 1160mt. Also, read this post.
Ready to go a bit further for your day trips from Athens? Click this for Tons of Excellent Day Trips from Athens
2 Hours Long Day Trips from Athens
Nafplion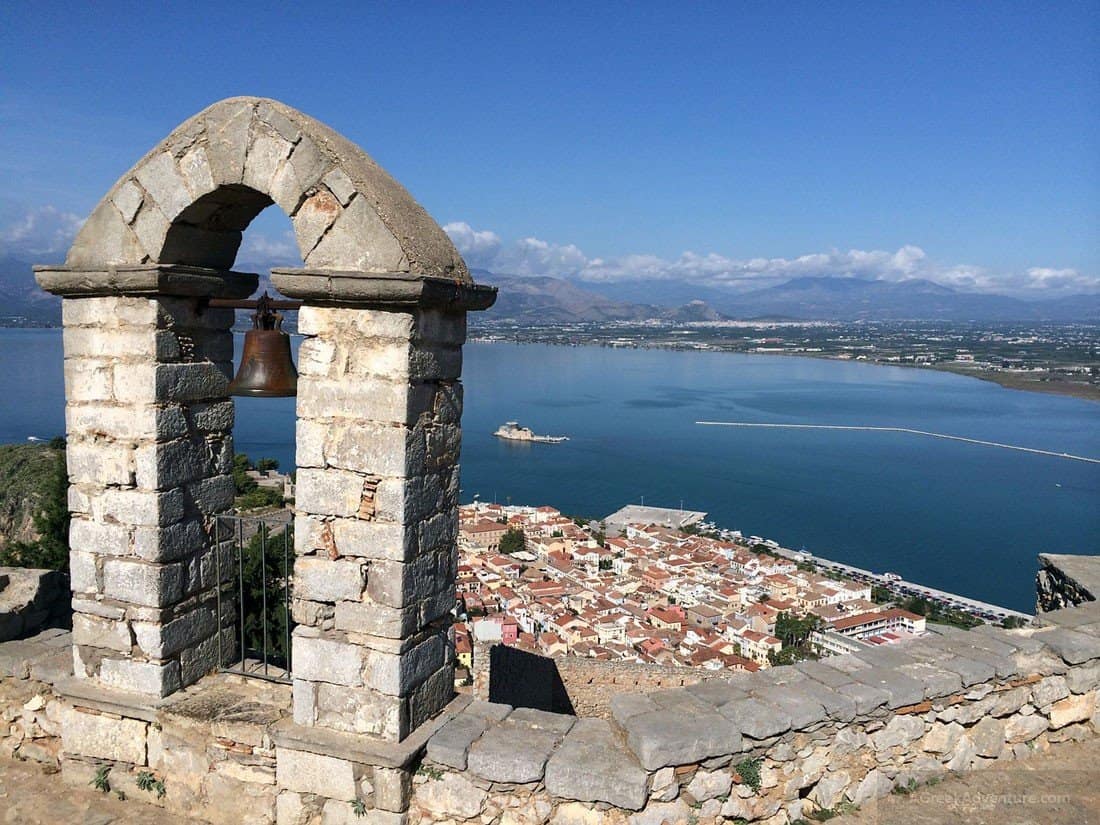 Visit the Nafplion castle and find out about its history. The small city of Nafplion is ideal for enjoying food and coffee.
It has a couple of beaches too so you can combine it with some swimming.
Mycenae Archaeological Sites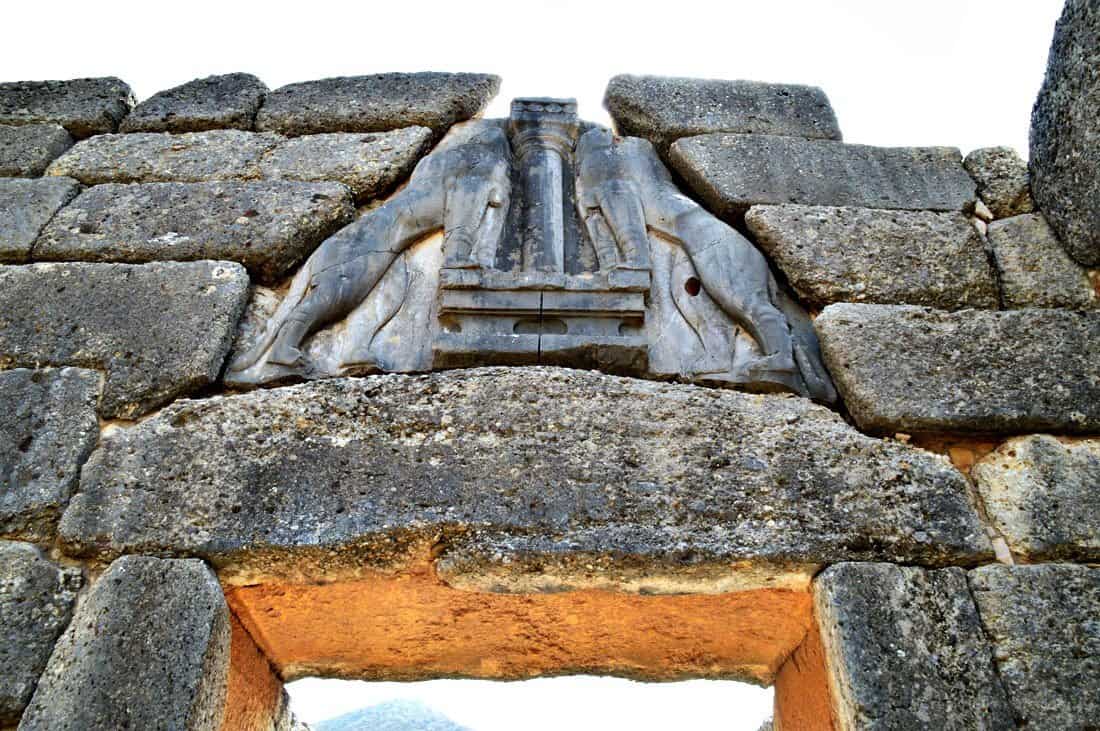 Do know that Mycenae and Epidaurus offer top landmarks, museums, and tons of history to explore. Mycenae is the place of King Agamemnon. A must-see in Greece.
There are some "touristic" taverns near the site, but we advise you to take your eating business to another place.
The Ancient theater of Epidaurus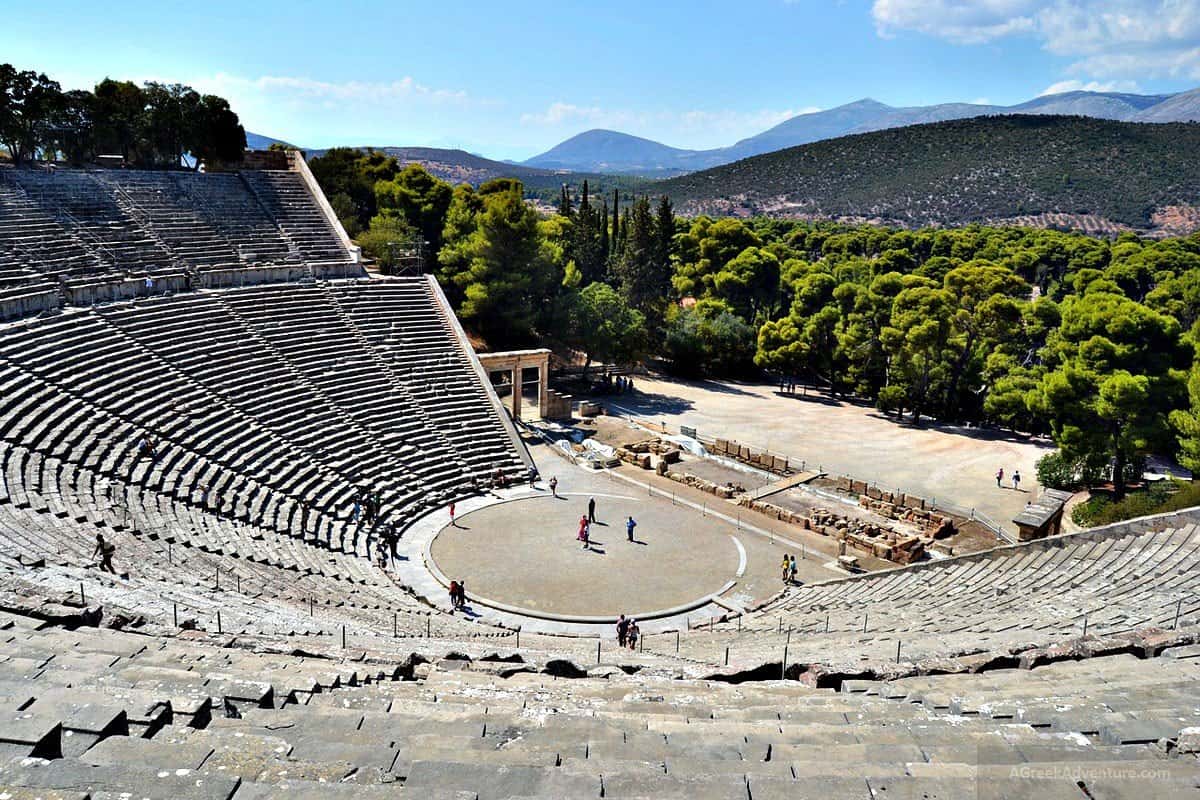 The world-famous for its acoustic properties theater is there.
Go and test it yourself how one can be at the very upper top rows while hearing a person whispering at the base. A true acoustics marvel from Ancient Greece.
Day Trip to Ancient Delphi archaeological site and museum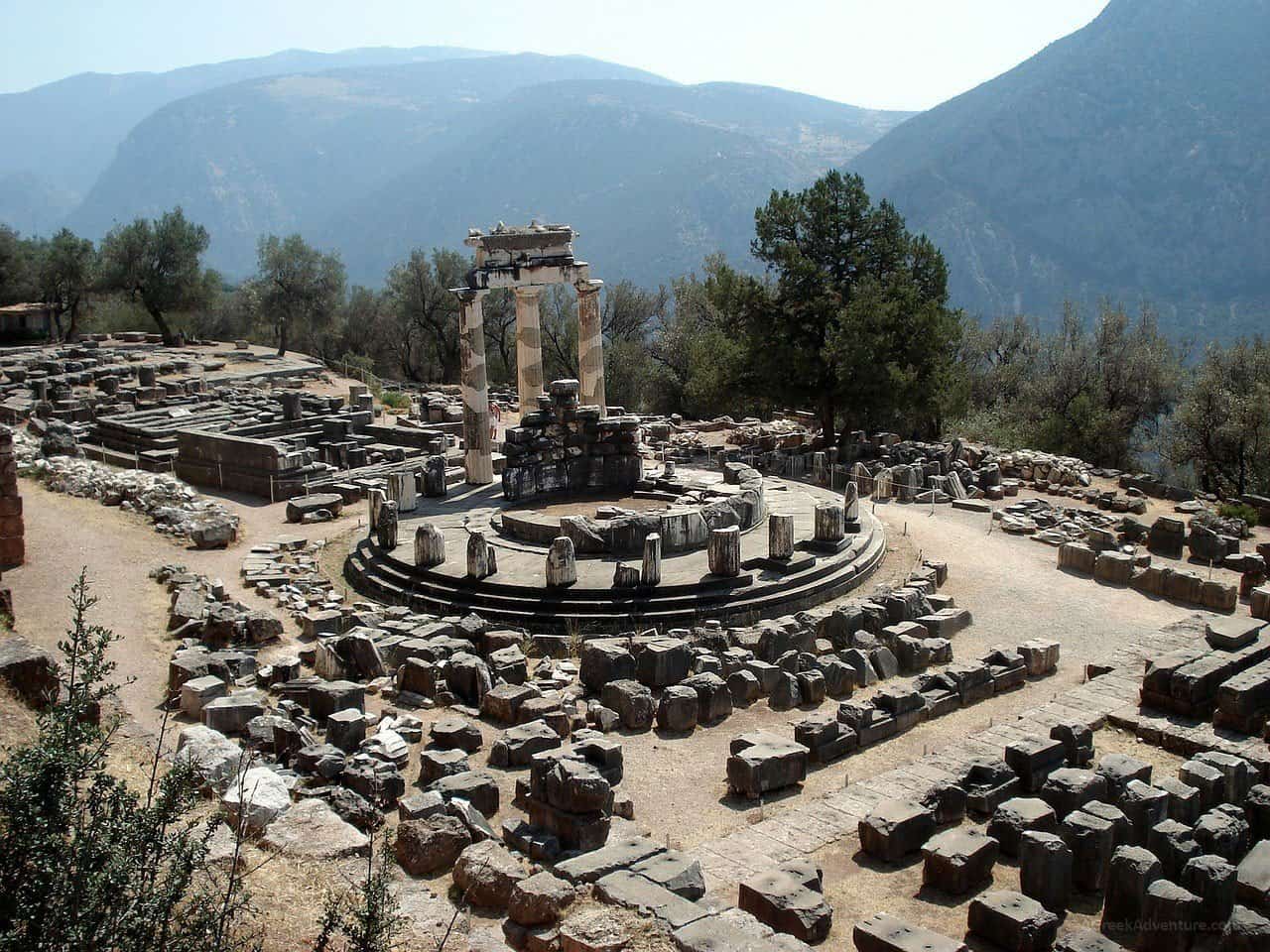 Perhaps one of the most popular places in Greece.
Along with Acropolis and Acropolis museum do try to visit the temple of Apollo and where Pythia, the Oracle, gave her prophecies.
It is not near the 3 locations above and is also a different trip to a different direction by itself, but the temple of Apollo worth's it. After all, all this is part of Greek mythology.
Click this for Tons of Excellent Day Trips from Athens
Day Trips from Athens: Whole Day
We suggest taking these if you can plan to stay one night outside of Athens (at least).
For example, driving 4 hours to Meteora (either by car or organized tour) is a bit too much when you have another 4 to return to Athens.
Day Trips to Meteora (approx. 4 hours)
One of the famous religious locations in Greece is the gigantic rocks of Meteora and the cliff-hanging monasteries.
Check these posts here about Meteora. In case you've been to Montserrat in Spain, you will find significant similarities. It is a Unesco World Heritage Centre.
Mystras (approx. 3 hours)
One of the oldest castle cities in Greece. The castle on the top of the hill was founded in 1249 by the Frankish leader William II de Villeharduin.
It is also a Unesco World Heritage Centre.
Karpenisi area (approx. 4 hours)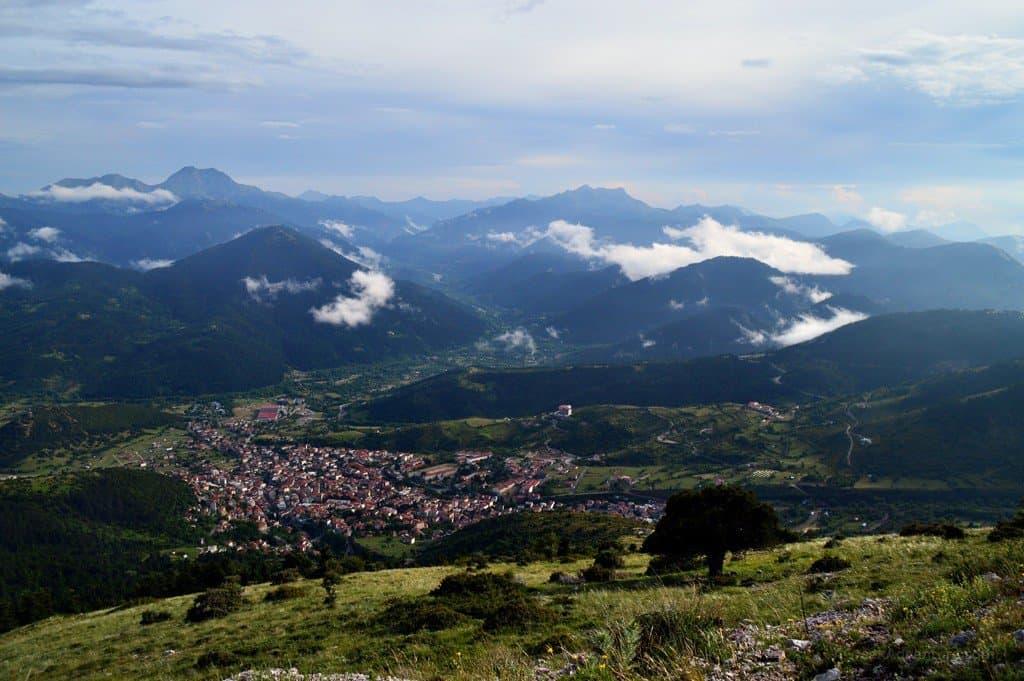 One of the greenest places but not near the sea. The area has tons of routes for hikers, beautiful villages "drown" in trees and waterfalls.
There are many rivers & gorges. Here is the famous "Panta Vrehei" canyon.
Galaxidi village (approx 3 hours)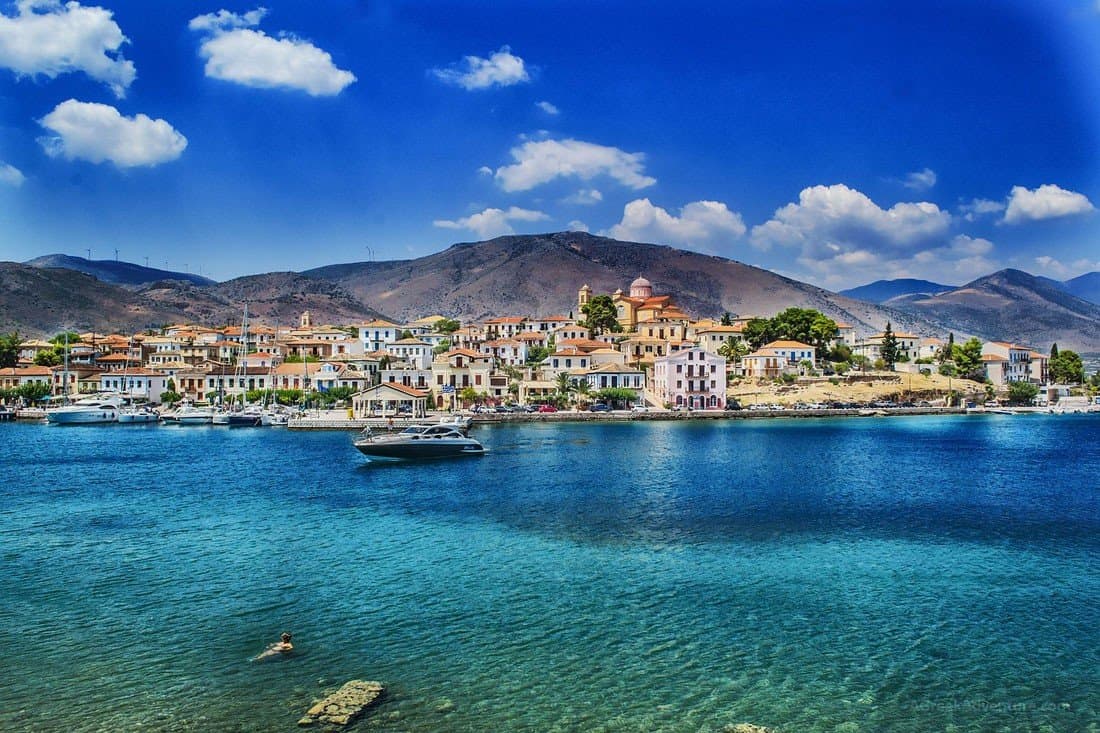 You can combine this with your visit to Delphi Archaeological Museum and site, and maybe the town of Arachova (or going there on your way back).
Galaxidi is a small village on the road that goes to Nafpaktos and West Greece.
Click this for Tons of Excellent Day Trips from Athens
Day cruises from Athens
Day cruise from Athens to Hydra, Poros, Aegina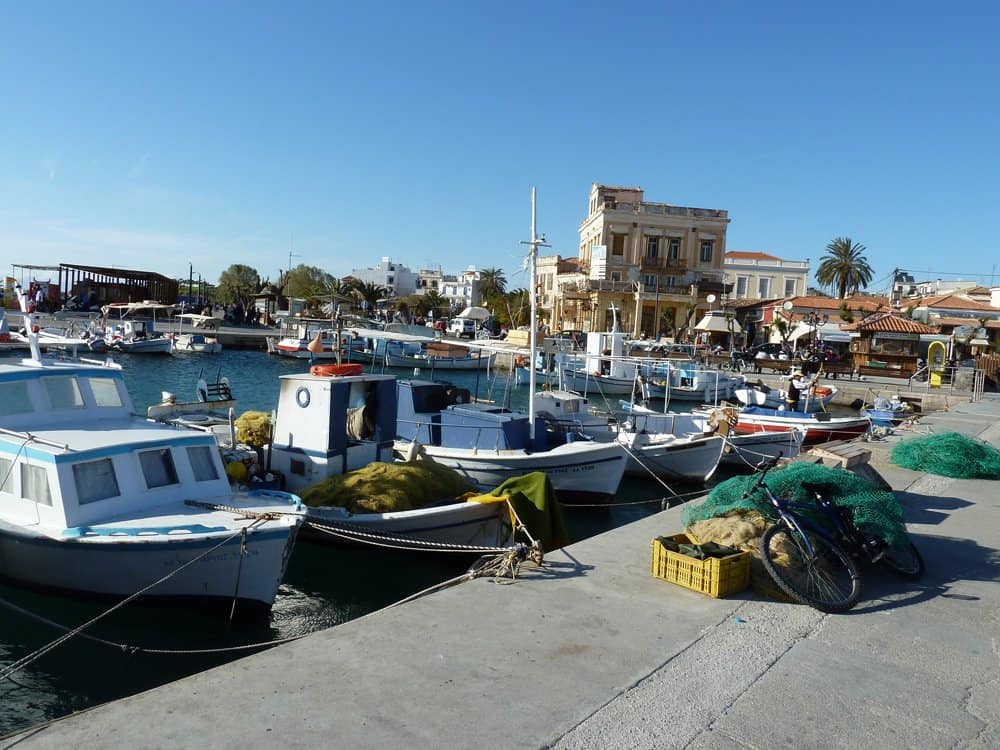 That is an excellent option. The ferry will take you to the island of Hydra in Saronic Gulf and to each of these villages/ports of each where you will experience the local cuisine and culture.
The Saronic Gulf is spectacular.
Aegina is excellent for a day trip by itself
Bonus: You can take the ferry and be there in 1 hour and if you like cycling, you can do that on your bike. We did it as part of a two days bike tour.
Note: It has some uphill when you want to visit the Temple of Afea. Try to go to Perdika village during sunset. It is extraordinary.
Don't forget to buy pistachios.
FAQs
How far is Delphi from Athens?
Delphi is around 1.5 hours driving time from Athens. That makes it a great day trip. You can combine it with a visit to the picturesque Galaxidi (around 45 minutes from Delphi).
How many days should I spend in Athens?
We suggest to spend 2 to 3 days but you can easily spend 4 days in and around Athens, or even more.
Where should I go near Athens?
You should visit Mount Parnitha for hiking and some great views of Athens. It is a 45 minutes drive from Athens center. There are a couple of summits there with excellent food and views.
Which Greek islands do day trips to Athens?
Hydra, Spetses, Poros, Aegina to name a few. Most people prefer to stay in Athens and visit these as part of day trips.
Where to Stay in Athens?
There are plenty of options, including hotels and hostels.
The 13 Best Hotels in Athens, Greece
Click to find the suitable for you and learn about the best places to stay during your day trips from Athens:
Save your Money – Top Hostels in Greece & Tips
Did you like our day trips from Athens? Have you ever been to any such day trip from Athens Greece, before? We would be happy to know more about it.
If you like, do pin this for others to find and please never forget your travel insurance.