I do not think that you are prepared enough to enjoy so many ways of cooked food and combinations of meat and herbs. And that is only a part of the things to do in Istanbul . We just came back and we wanted to start telling you about all the things we experienced.
We decided to dedicate a whole article especially to the food and some of the beverages of Istanbul (or otherly known as Constantinople), since the city is well known for those. We will also write about the sight-seeings and the stories behind them as there are a ton of things to do in Istanbul when it comes to learn its history. Let's start then.
The Sweets and Turkish delights
Literally, existing in every corner you will find tons of small to big shops selling Turkish sweets. Even their restaurants have half their front presenting kebabs and other roasties, while the other half is dripping with honey and butter based delicacies.
Terrific tasty sesame pretzels
Found in every corner, square and road there are tons of stands selling those amazingly tasty pretzels. Similar to Greek "koulouria" but the sesame is slightly roasted and this gives an extra flavor. The whole pretzel has quite a full taste, is not dry, and feels like soft spicey bread.
Istanbul tea and varieties
You could literally find a bazillion of tea blends here and especially in the Spice Markets (more in another article). Tea is something everyone in Istanbul (and logically all over Turkey) seems to drink litres every day. From plain single herb tea to 30 herbs blends, tea glasses (they have those amazingly great glasses) fly around all the time. Same thing happens with coffee. The taste is equally great, though the variety of blends is not that big, but the coffee glasses are covered with great art.
Istanbul Spices
They are used in all foods giving an extra and powerful flavor that tingles your tongue. They are sold in almost all sweet shops, like keeping the balance to the Turkish delights. There are many blends ready to use for different kinds of cooking. We learned a lot of secrets though. Like, not to buy the herbs from jsut any place. You need to prefer the shops and especially those inside the spice market.
Eating in Istanbul
One thing we learned was to have someone tell you the right places to eat. Our guide was very helpful with that. You need to avoid all "tourist" shops and go to eat like locals do. Trust us, you will eat better and in a better price. We experienced this first-hand since at our first day we went to a famous dining place, where we ate very poorly and the food was bad. The 2nd day our guide told us about a place to eat and we went there. The food was absolutely delicious, as well as the service. The portions were big but the price was not. In Turkey they mostly eat, lamb, chicken and veal. Due to religious preferences, pork is not used.
So, after suggestions, we went to eat at this restaurant located next to "Agia Triada" church, close to Taxim square. The name was HHatay Medeniyetler Sofrası. Ask for Mr. Douran.
The photo below is from meat wrapped in cooking oil paper, then covered with salt, then cooked in stone oven. When served the waiter puts fire on it and then breaks the salt cover with a hammer to reveal the meat. The container next to eat has the sauce and dressing, cooked in that container.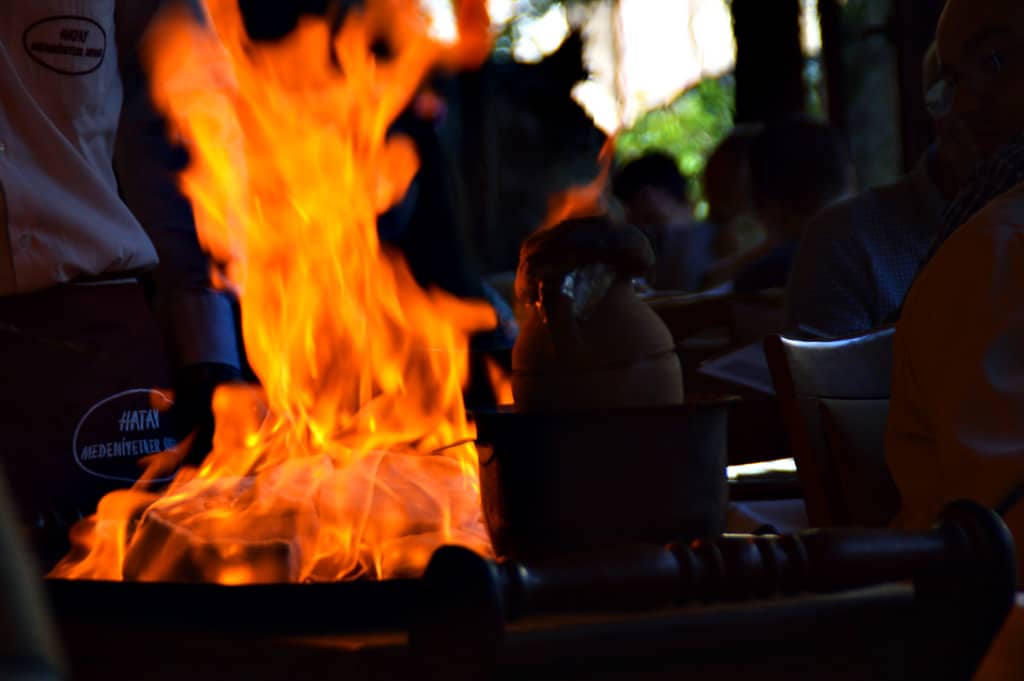 The Künefe dessert. A combination of butter and cheese and more butter and pistachio, and even more butter. Great taste. We were recommended not to leave Istanbul without tasting it. We did taste it and it was great.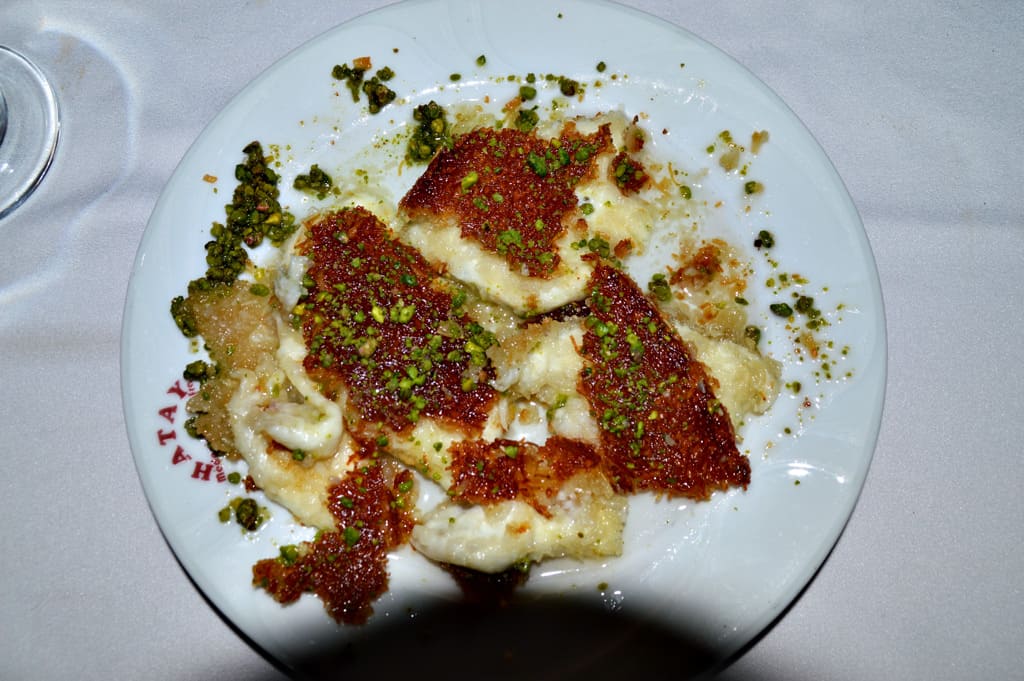 Finishing a meal. All meals are completed with either tea or coffee. The restaurant wanted to offer us some and we gladly accepted.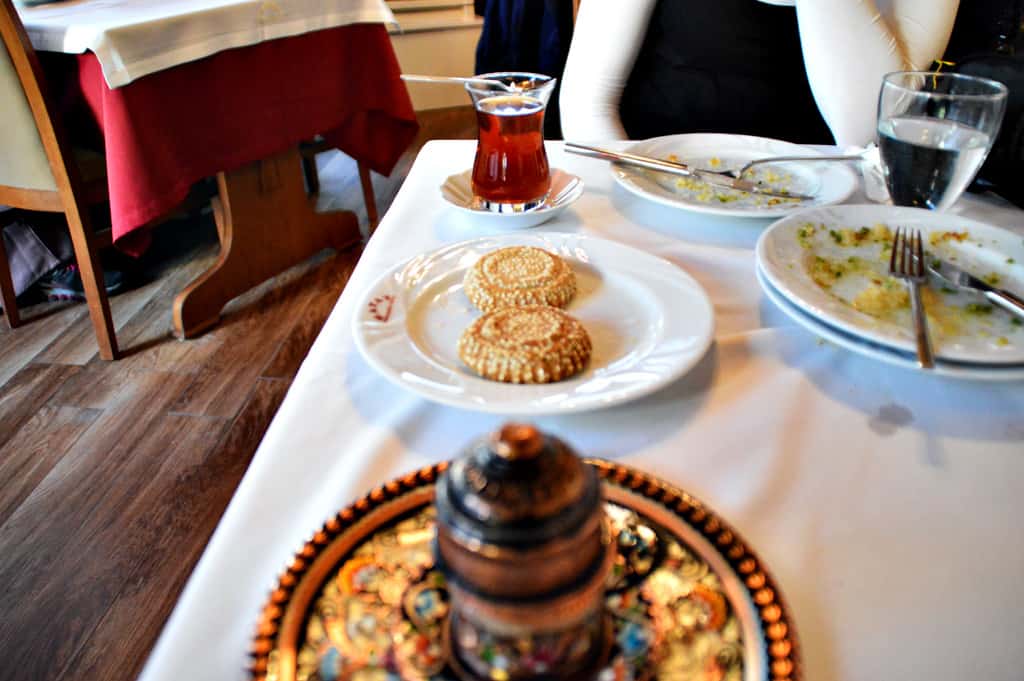 So, as you see we definitely had a great time eating and tasting there. We really enjoyed all this cutlery and glasses with oriental designs on them. It really felt like magic, but wait to see the articles about the sight-seeings of Istanbul. When you will put all the pieces together, we promise a "wow" moment.