If you want to see the best of the world, then plan a trip to spend 3 days in London, United Kingdom. This is one of the most visited places on earth.
London is famous for its attraction sites.
Moreover, the UK capital is regarded as the financial center of the world. Millions of tourists make it to this part of Europe yearly.
London is a great city. Three days will not be enough for you to cover most of the city, and see the best the capital could offer. However, if you are on a budget you can still see most of the places that matter within the three short days.
How to spend 3 days in London?
Before you embark on the mission, you have to do three things and they are as follows:
Define what you want to see in London, this help you organize the trip
The other thing you have to plan is your budget. You have to map out resources and restrict your movement according to your budget. Even if you spend most of your savings, you cannot see everything in London in just three days.
Finally, you have to arrange for transportation. Because of that, it is recommended that you start your trip with sightseeing bus. There could be other travelers like you.
Looking for accommodation for your 3 days in London itinerary? Check your options via Booking.com or Hotels Combined.
There are over 700 fantastic guide tours for London too. Have a look here.
Day one in London
On the first day of the tour, consider visiting the most important locations in London.
Perhaps the most important place to visit in London is the tower. Some confuse it with the Tower Bridge, but that is not the tower.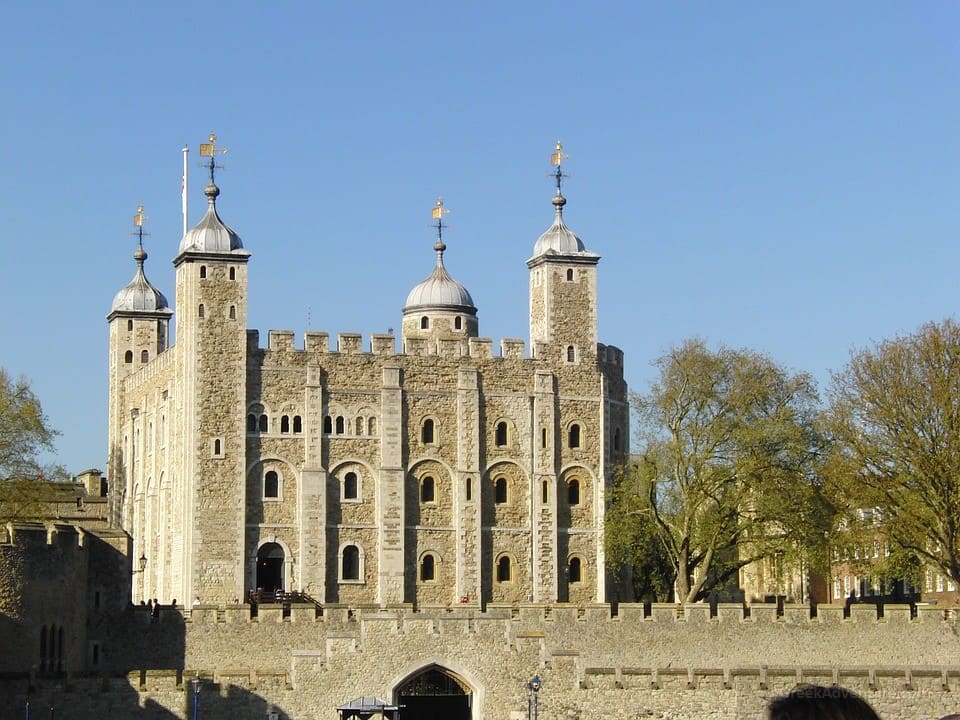 This tower had been standing for the past one thousand years, and millions of tourists from different parts of the world had visited this very important national edifice.
You can start the day's journey with a visit to the tower & the tower bridge.
It is recommended that you start your trip early enough so that you can see most of the interesting places before other people start to arrive.
When you arrive at the Tower of London, head towards the Crown Jewels. Get to the jewel house as early as possible to explore the beauties before other tourists flood the area.
You can spend an average of three hours here. You can depart to another location once it is twelve noon.
St Katherine Docks
Close to the Tower of London is the St Katherine Docks. This is a great docklands.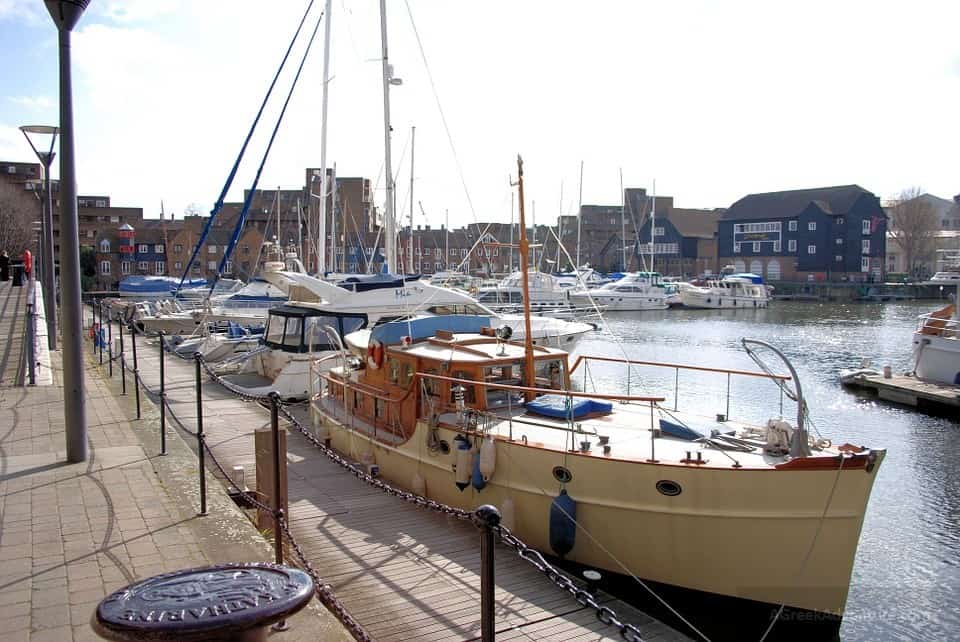 It is dotted with bars, pubs, restaurants, and so on. Enjoy this dock for at least one hour and have a taste of the most delicious food this great capital can offer to its visitors. Spend an average of one hour thirty minutes.
The British Museum (Queen Elizabeth II Great Court)
Since you are exploring that axis of London, it is natural that you feed your eyes with another site attraction close to the tower.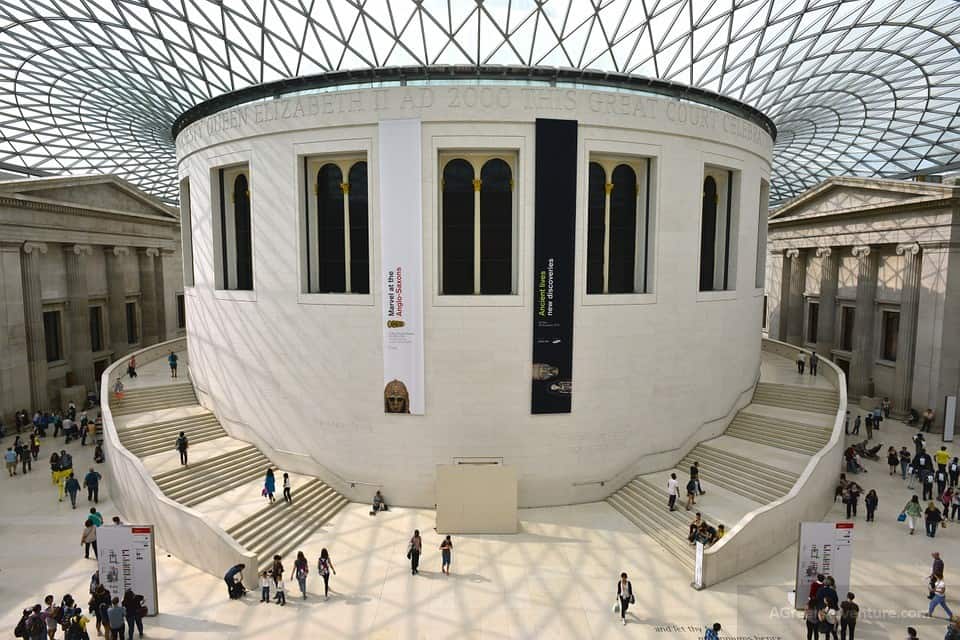 If you visit London for exploration and you did not visit this historic museum, then the visit is not complete. You can experience the best of London here.
Everything you want about London, especially its history was well laid down here. This history covers more than one thousand years. You have a lot to explore here.
Heron Tower
Another historic place to visit is the Heron Tower. This tower is also very close to the museum and it is located in Liverpool Street, which is nearby.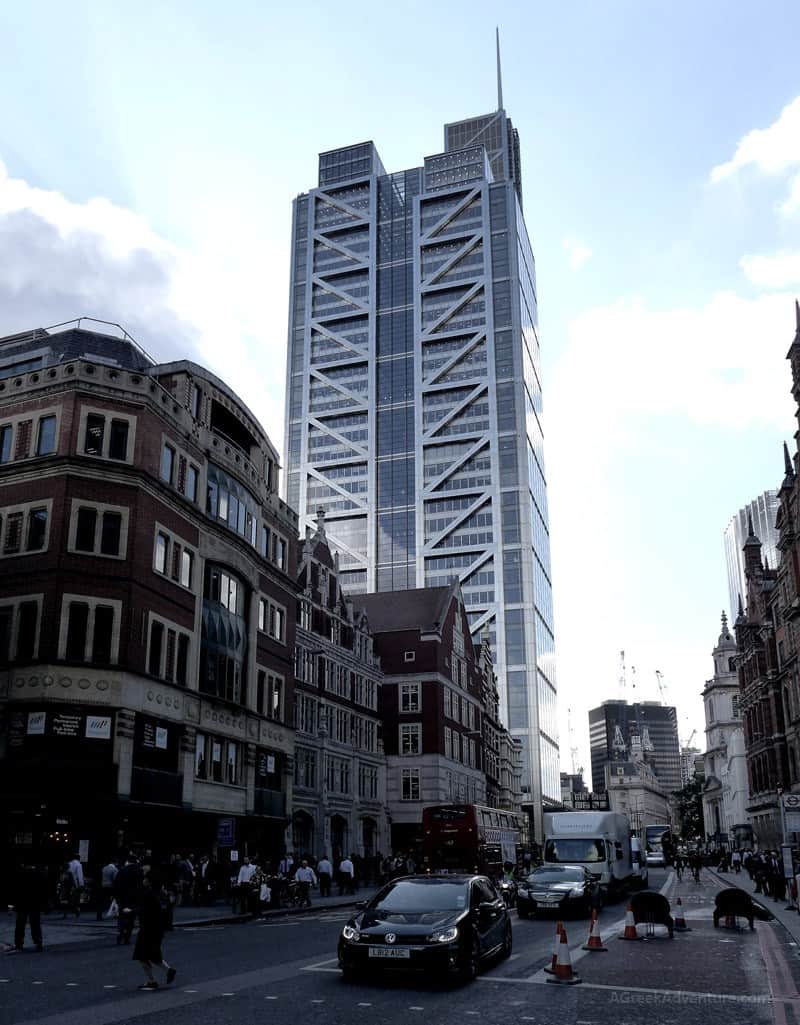 The most important thing about this first day of your trip is that those places are located close to one another. This means that transportation from one center to another center is not necessary. One thing remarkable in the tower is the height.
You can see most parts of London because the tower is one of the tallest in the city. It is important to state that you have a lot to eat and drink here.
You can be drinking and at the same time enjoying a stunning view of one of the oldest capitals in the world. It does not cost more than just a drink.
By this time, it must be about 5.30pm and it is time to taste the other side of London. Just cross to nearby East End and Brick Lane.
For your dinner, different kinds of food are served here. You can fortify your stomach with the best Indian food.
Towards the end of the day, you can consider visiting any of the shopping streets close by. Regent Street and Oxford Street are perhaps the most important part of the London.
You can shop for different kinds of items and you can conclude the day with a visit to the Piccadilly Circus Square. This is one of the most popular squares in London.
It is time for dinner and you to head to Jack the Ripper Tour.
Jack the Ripper Tour
Victorian London is an important part of the city. Take this opportunity to explore the backstreets of what is popularly regarded as the world's most famous victims.
This part is a must visit if you want to explore the East End of London.
Looking for accommodation for your 3 days in London itinerary? Check your options via Booking.com or Hotels Combined.
There are over 700 fantastic guide tours for London too. Have a look here.
Day 2 in London
In the second day of the visit, it is good if you start with breakfast. Because of that, you can resume your tour by 8.00am and take your breakfast at the popular Breakfast Club.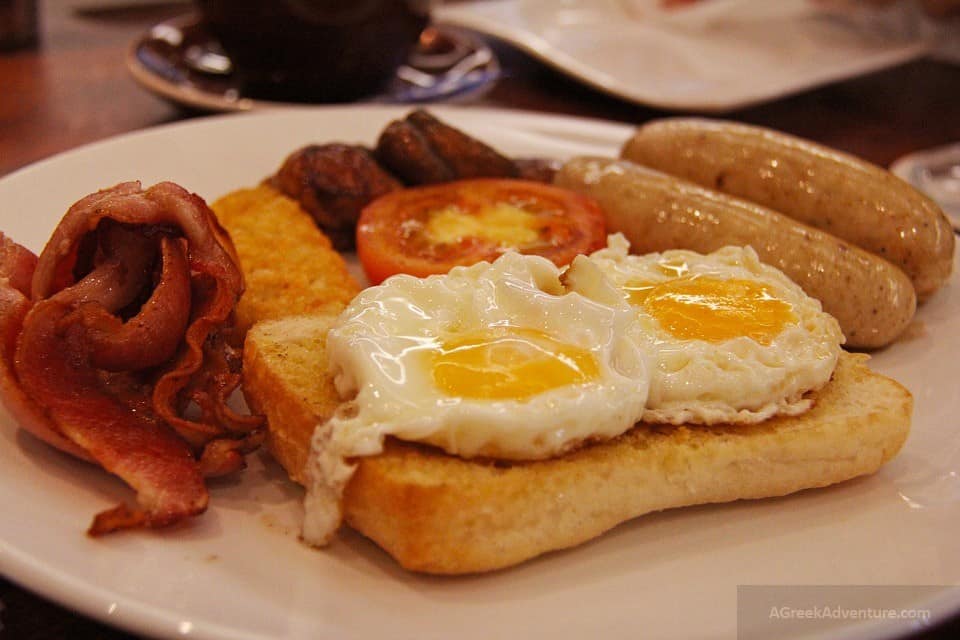 If you want to start the day on a good note, it is recommended to arrive here as early as 8.00am to enjoy the best of British breakfast. This club has openings in other parts of London. It is likely you meet another location in the course of your trip.
London hosts and produces some of the top theatrical plays. Make plans to attend at least one, when you are there.
TKTS booth is located at Leicester Square. You can start your trip from this place. This square opens at 10.00am. It is better you come early enough to avoid the rush hours.
Plan to be part of tonight show, buy your tickets before the place begins to rock. When you come later in the night, you will enjoy it because you have a lot to do, see, and eat here.
Tower Bridge
Towards the end of the day, you can plan a trip to London Tower Bridge, as well as Southbank. When you have concluded, you can walk across the tower, and explore the most famous and historic bridge in the world, which is the London Bridge. Here you will have a fantastic view of the city.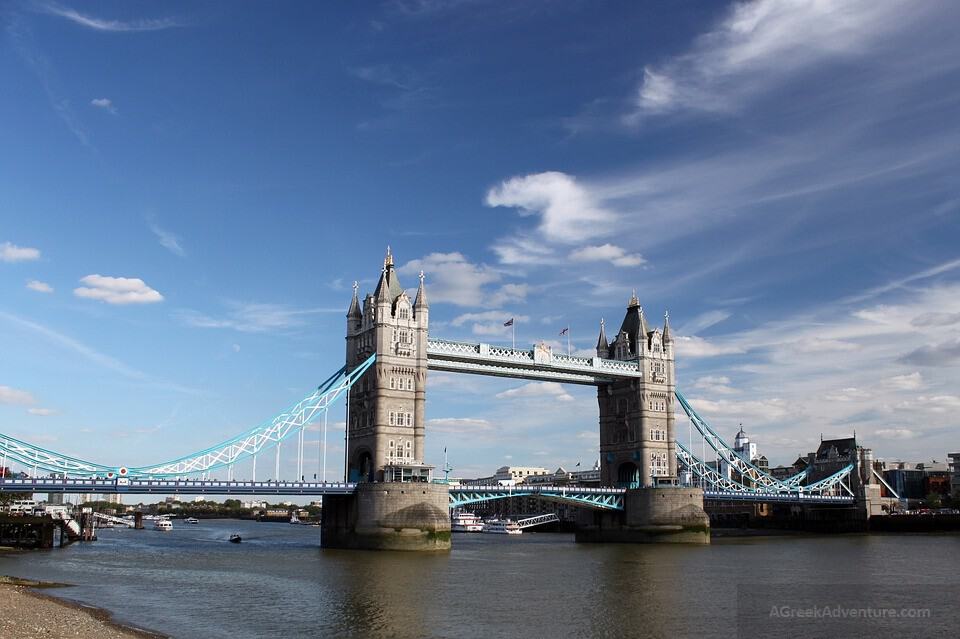 It will be a great honor to stand in the most historic and famous bridge of the world. Walk through the bridge and take the path that leads to the River Thames.
You can have a view of most parts of London. The path will take you to other attraction sites like the London Eye, Tate Modern, and Shakespeare's Globe Theatre.
You can explore these important locations within one hour. Then you can head to Covent Garden.
Covent Garden
You can simply cross over the Covent Garden through the Hungerford Bridge or through the Waterloo Bridge. When you visit the Garden, you have made it to other parts of London, which the West End of the city.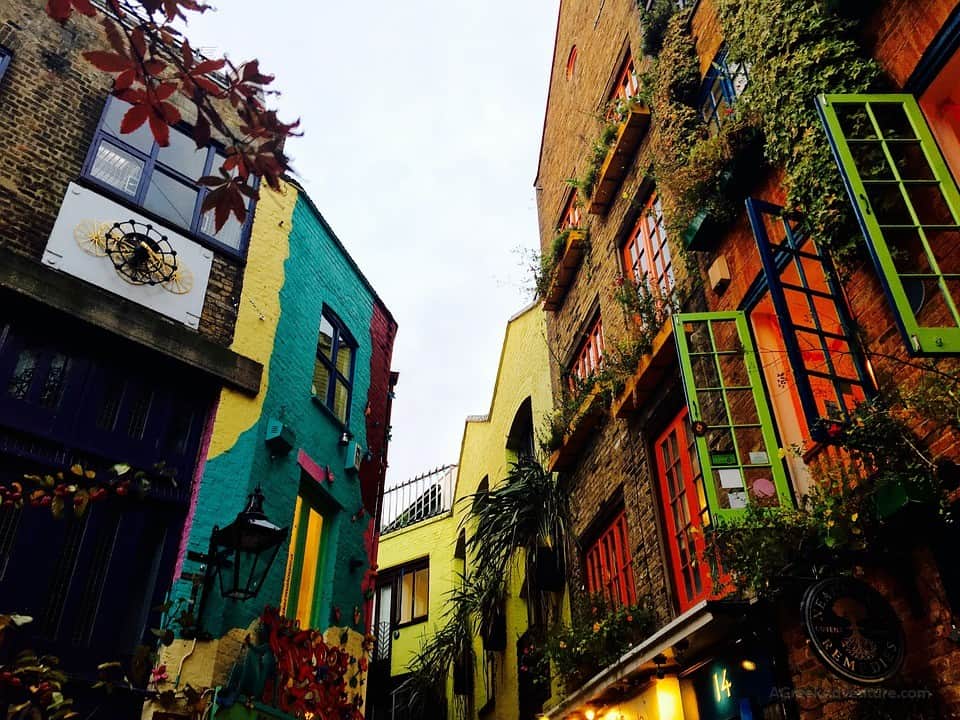 There are many attraction locations in this end, and those you must explore during your short stay here include the best of London food, and bars such as the famous La Perla Bar, and restaurants.
You can make your way back to Leicester Square where you have already booked for the night show. This show often starts around 7.30 pm. The show can last at least two hours and it will the time to leave the show venue.
London at Night
Now that you have just one day remaining, try to see what London look like at night. Visit Trafalgar Square and stop at Nelson's Column. This place is well illuminated in the night hours.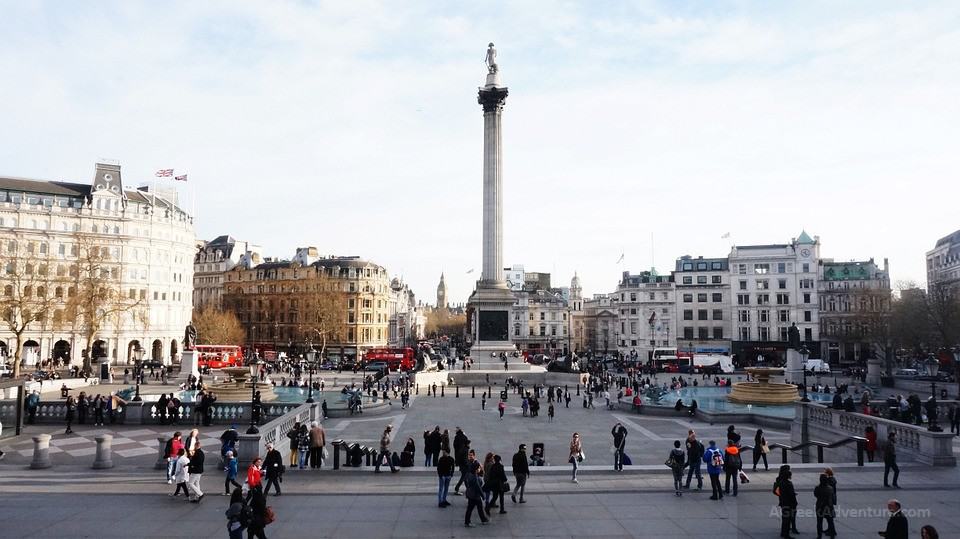 Whitehall and Houses of Parliament are close by, and you see what these important national edifices look at night. There are other nighttime ideas, which you can explore that night. All these places are within a walking distance.
Looking for accommodation for your 3 days in London itinerary? Check your options via Booking.com or Hotels Combined.
There are over 700 fantastic guide tours for London too. Have a look here.
Day 3 in London
This is the last day of your trip, and as usual, you should start your day with a breakfast.
Visit Muriel's Kitchen
You can start your day with a visit to one of the best kitchens in South Kensington, which is the Muriel's kitchen. Here you have a bite of the best and the most popular London breakfast.
Muriel is the leader when it comes to food because they can boast of at least three popular restaurants in the capital, but the best amongst them is this one located at the South Kensington.
They serve different kinds of dishes such as sausage, bacon, eggs, as well as different kinds of pastries, fruit, and nuts and several others. You will like the menu served here because they are always fresh and you are going to enjoy them.
Victoria and Albert Museum
So far you have seen only one museum in London. It is time to visit other museums and the best amongst them is the Victoria & Albert Museum. Science museum is equally very close. You can take your turn and explore these great museums.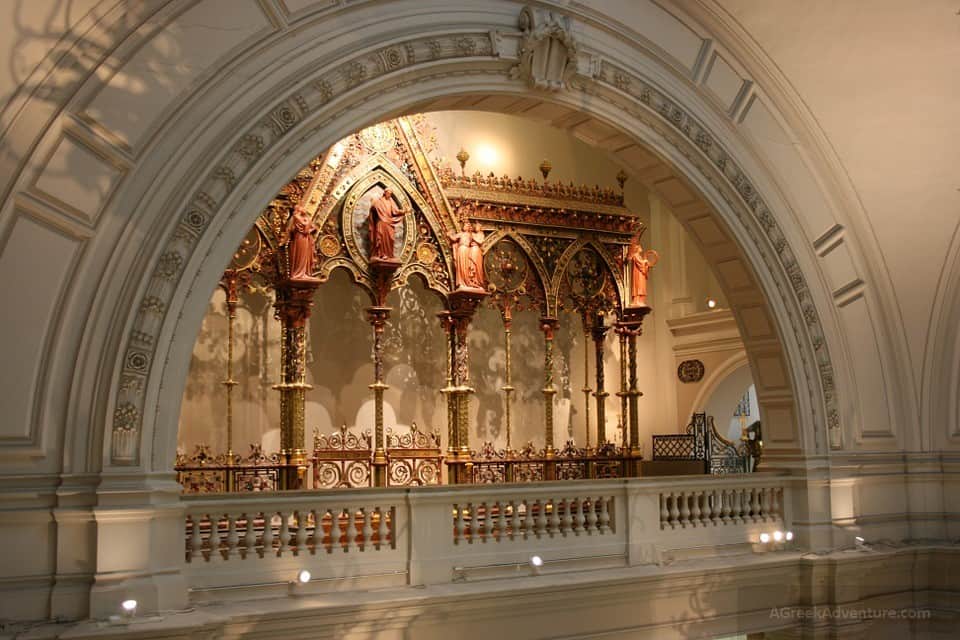 Several artifacts are available in V&A museums, and most of them are from Britain while significant numbers of foreign artifacts are available.
You spend more time in the museum to take your lunch at the museum. If you have not tasted food in their fabulous café and enjoyed their garden area, then your trip to this museum is not complete. Here you can enjoy British most classic lunch, such as salads and sandwiches. There are different kinds of cooked dishes, which you are going to enjoy here.
Another popular museum that is close by is the Natural History Museum. This has rich artifacts for families, and you have a lot to learn when you make it to this museum.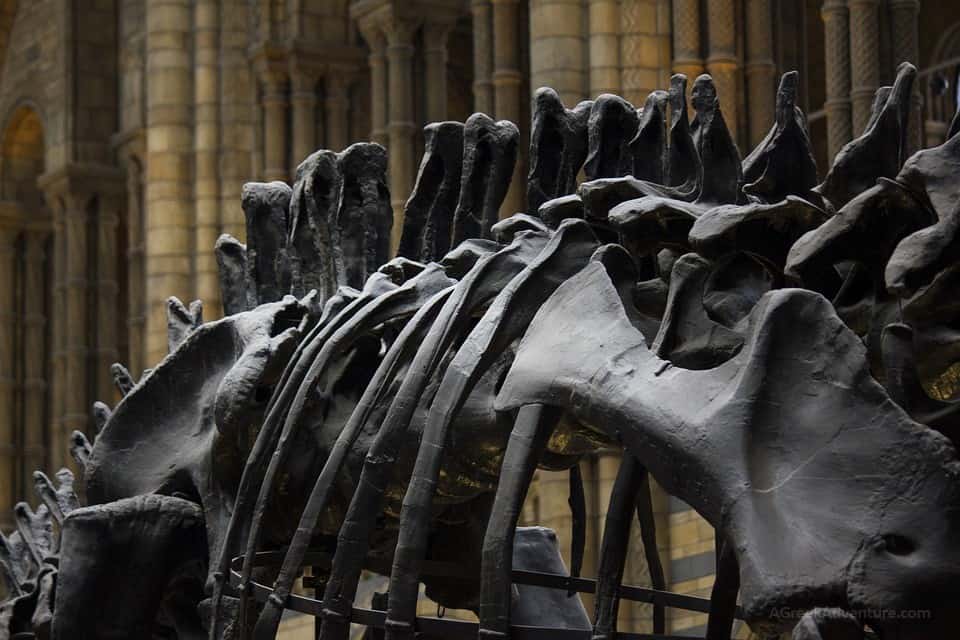 Visit to Kensington Palace
These museums are all located in Kensington and they are very close to the Kensington Palace. You can take this opportunity to explore one of the historic places in London.
The park has the best garden in England and you can explore this historic garden located in the palace. If you think that you have time, you make it inside the palace. Buy a ticket and get inside the palace.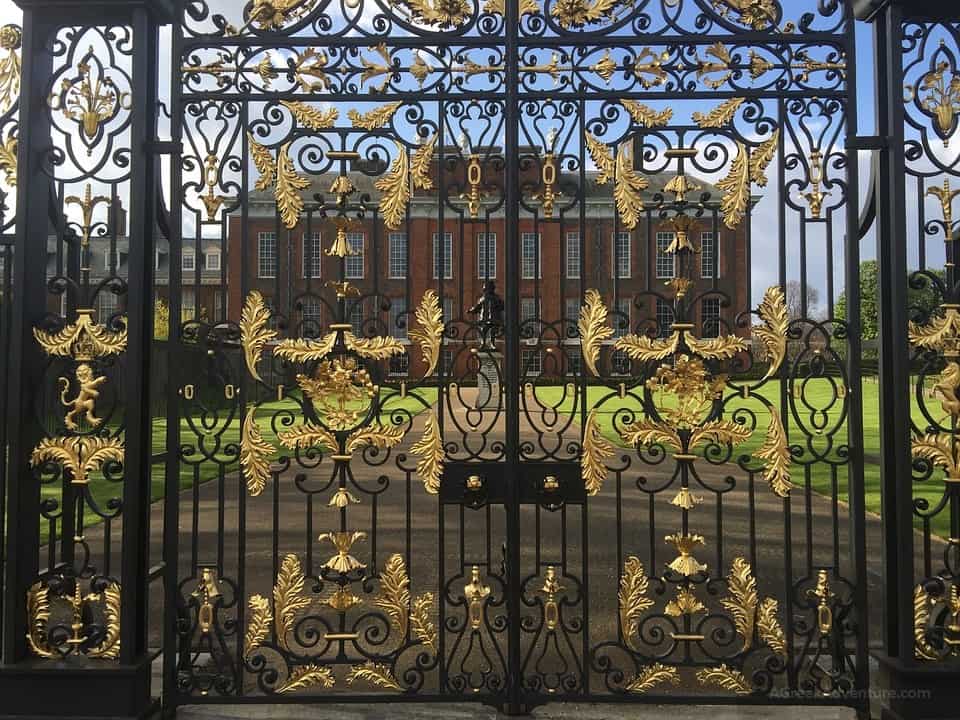 There are fantastic rooms inside including the place where the late Princess Diana once lived. Even Queen Victoria lived here.
This place is where future kings of England like Williams, Kate, and Baby Prince reside. You can see the most wonderful loyal sightings when you visit here.
Shop at Harrods
It is time to shop at one of the famous shops in the world, and that is the Harrods. This shop is also located in Kensington.
Many items are on sale here and if you have the funds, you can get any of the items displayed.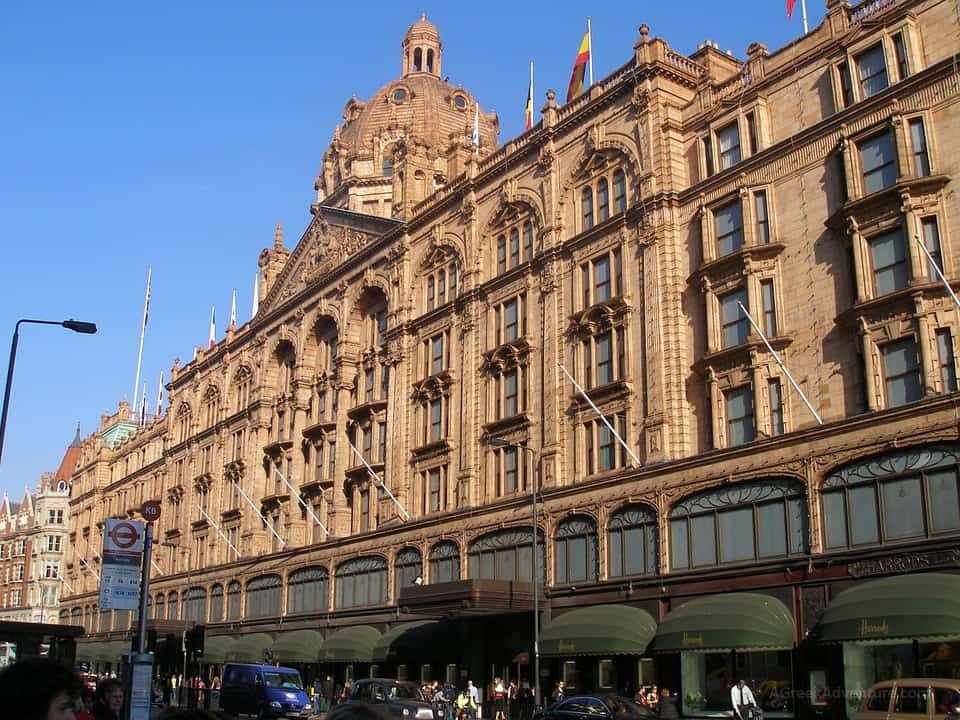 Check some household furnishing items, designer's labels, as well as the best cosmetics. There are many households priced goodies, which you can explore and purchase for your family members.
Dinner at Chinatown
Now that it time for dinner. You can try something different. Take a bus from the illuminated Piccadilly Circus, and find your way to Chinatown.
Here, there are assorted kinds of restaurants and food are available at every budget. You can do other fantastic things here before you depart to your base marking the end of the three days of stay in London.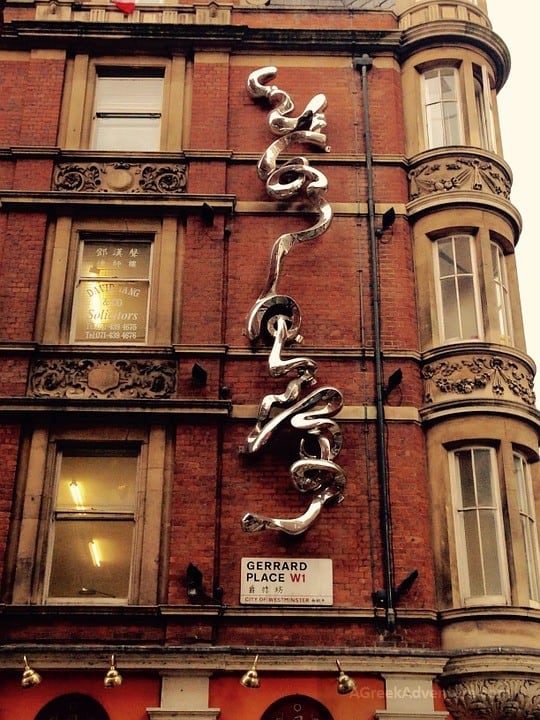 As said, 3 days in London will not be enough to see all the important places that matter in London. However, you will get a nice taste of the things happening in this multicultural metropolitan city.
There are over 700 fantastic guide tours for London too. Have a look here.
Looking for accommodation for your 3 days in London itinerary? Check your options via Booking.com or Hotels Combined.
If you are looking for luxury hotels in Central London, do read this post.
London was also part of our road trip through Europe. It was included in the world's top museums list of Tripadvisor.
Enjoy.