An Ireland itinerary is necessary if you want to plan your time on the island in a correct and fun way. If you are traveling to Ireland, there is so many place that you might want to stop and enjoy.
From the beauty of the mountains to the stunning coastlines and the great food, there is so much you can invest your time in doing while making memories last in the "Emerald Isle".
Here is an example of a trip that you can take while you are in Ireland for five to seven days.
Day 1 Ireland Itinerary
Visit St. Stephen's Green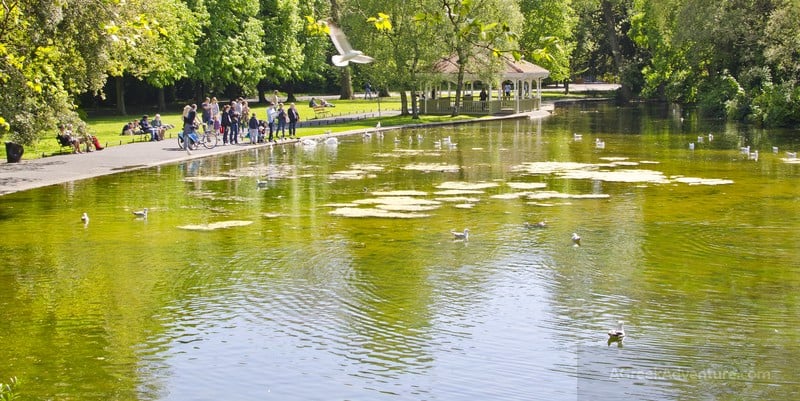 If you have been in Ireland for a few days already, take some time to relax and enjoy the wildlife.
Visiting the St. Stephen's Green is a park that properly feeds ducks. It has highly maintained gardens and not to mention the duck pond that is absolutely gorgeous.
There is a bridge and some seasoned large trees to relax beneath. Don't forget while you are relaxing, you can let your kids go and play their little hearts out on the playground that is nearby. Let them be entertained by feeding the duck.
Now if you are there around the right time in the afternoon, you could also get the tasty treat of the afternoon tea in the lounge.
Check prices and accommodation options for your Ireland Itinerary from: Booking.com, or HotelsCombined.com. For a list of special guided tours click here.
Visit Grafton Street
Grafton Street is filled with motivated and inspiring people. There is more than just shops along the street with its preforming artists, flowers and buskers.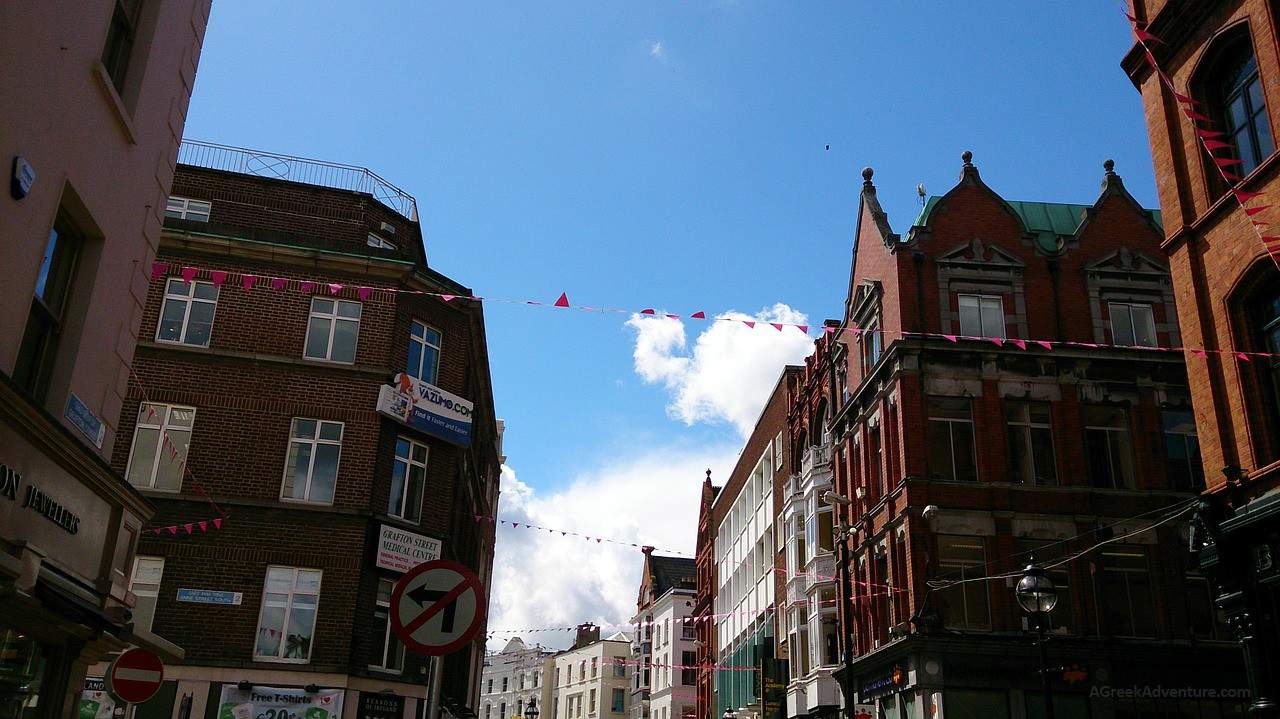 There are plenty of places to stop and enjoy and you do not have to spend a lot of money but you will get the ability to chat with people and grab your coffee and watch as the street comes alive right before your eyes.
You can eat at the Bewley's Oriental Café or be entertained at St. Stephen's Green. Check out all the nooks and corners of the street, as they can be alluring and inspiring as well.
Visit the Little Museum of Dublin
The Little Museum of Dublin is one of the places you should see if you like to learn about Ireland's history and culture.
There are guided tours and exhibitions with mementos that were donated by John F. Kennedy and the band U2 from their visits to Ireland.
Day 2 Ireland Itinerary
Visit Kilmainham, Dublin
The Kilmainham Gaol is a respected area if you are interested in another hotspot for Irelands history.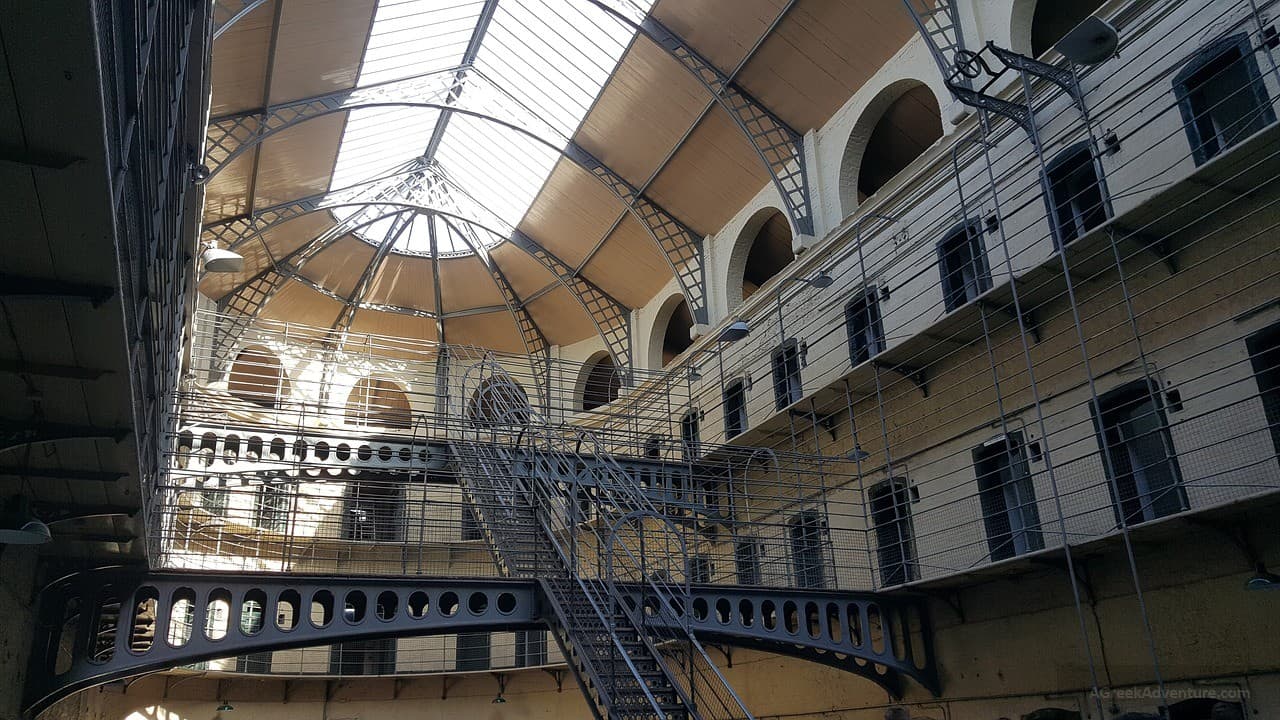 This area was known for bringing leaders that were convicted of high treason to be killed in the prison yard. The yard itself can give you chills but you will have opened eyes and a new view on Ireland when this place is added to your trip.
Visit the Book of Kells
Irelands oldest universities of the Trinity College hosts the Book of Kells. Once entered into the cobblestone city you will be captivated by its modern lifestyle.
There have been years of study in this area. This area is known for people to visit during their breaks to get out of the city's daily commotion. It is an area that you can breathe and relax while being artistically inspired.
The Trinity Collage holds many treasures, such as the Book of Kells and is on exhibition for you to view. Magic floats around this area, and it was a huge inspiration to the first Harry Potter movie.
Therefore, it is another must see on your trip to Ireland.
Visit Killarney National Park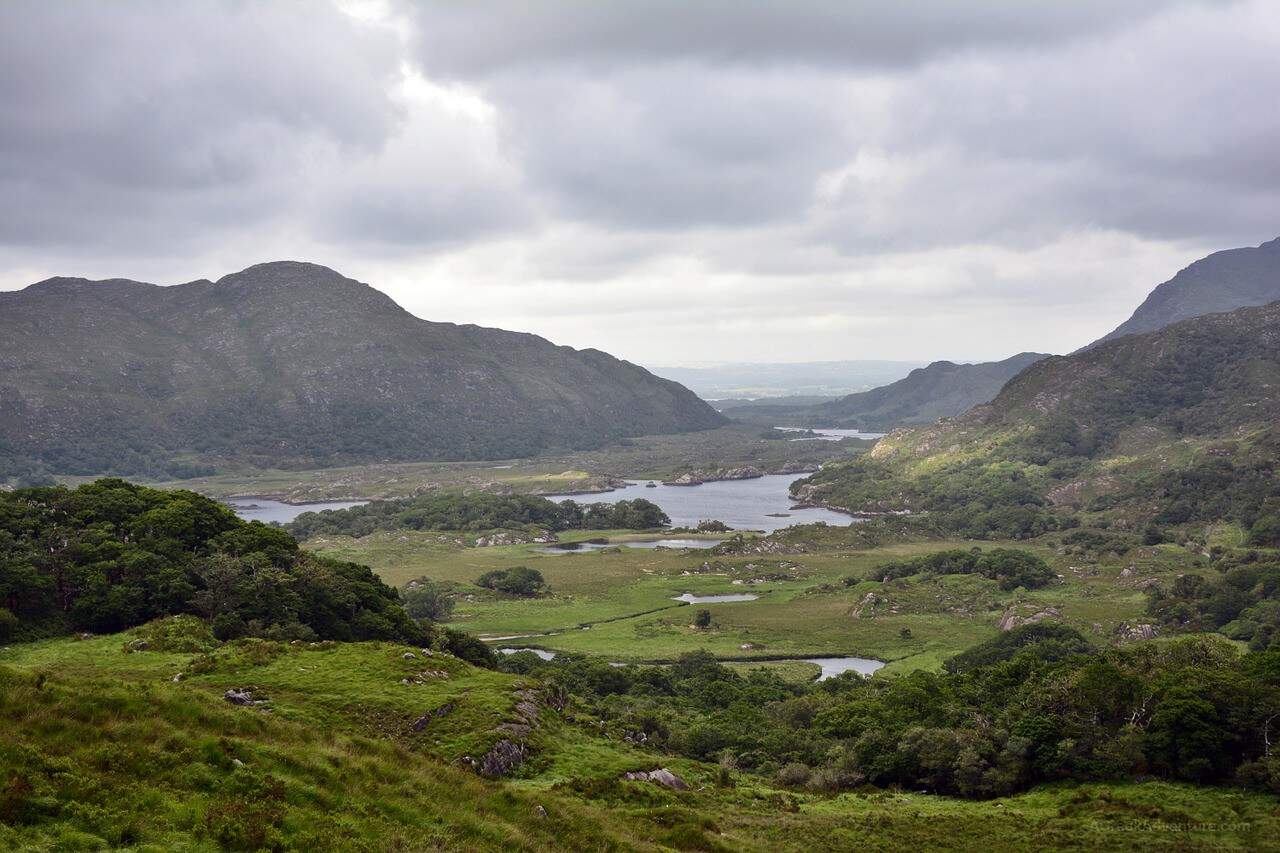 Killarney National Park is filled with lakes and mountains. There are narrow and beautiful scenery routes to follow that were carved out by ice glaciers.
You will be able to see the Purple Mount and Macgillycuddy's Reeks, and Ross Castle along the route.
You can cycle or hike the area and get to see some amazing wildlife.
Day 3 Ireland Itinerary
Visit Glendalough, Co. Wicklow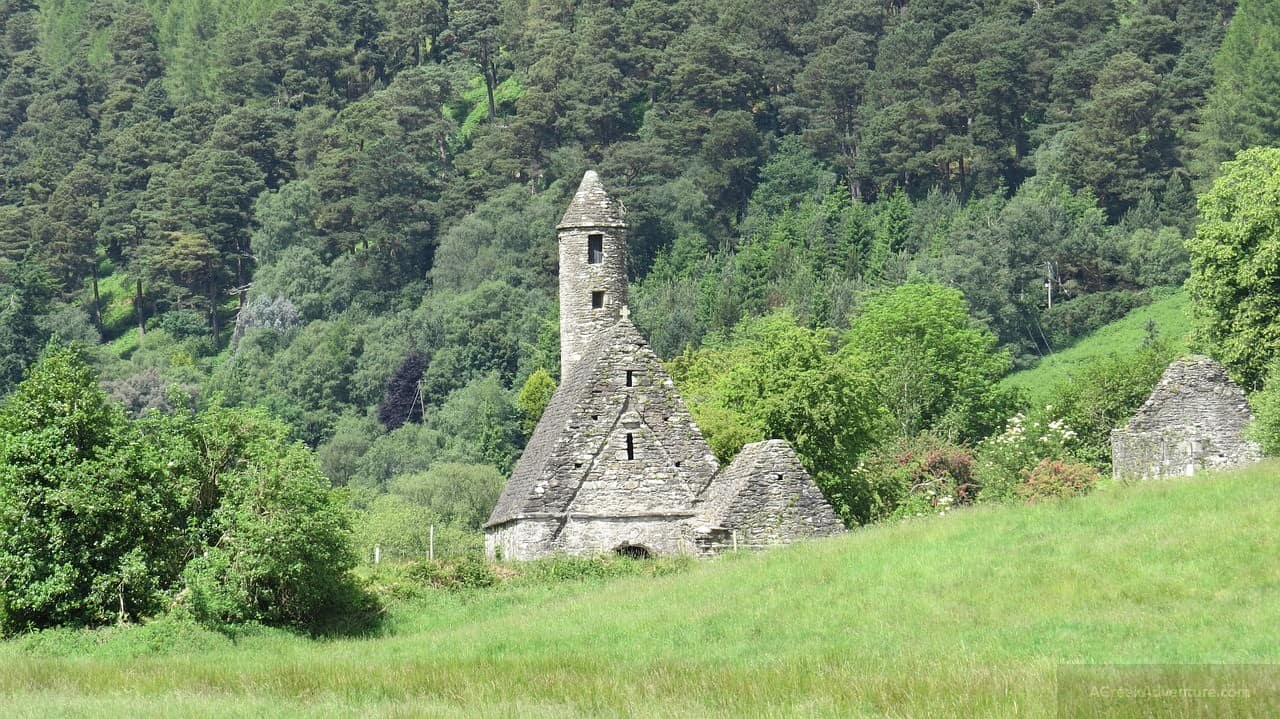 A mysterious place to visit is a must on your trip to Ireland. There is always magic in the air in this settlement. Glendalough is a lavish site to see in Ireland.
Established by St. Kevin in the 6th century, it has grown to what we see it today still beautiful and mysterious.
There are two lakes with rich history and abundant wildlife, and not to mention all the archaeological finds that you can experience. You can enjoy a picnic and hike through marked nature trails.
Visit the Rock of Cashel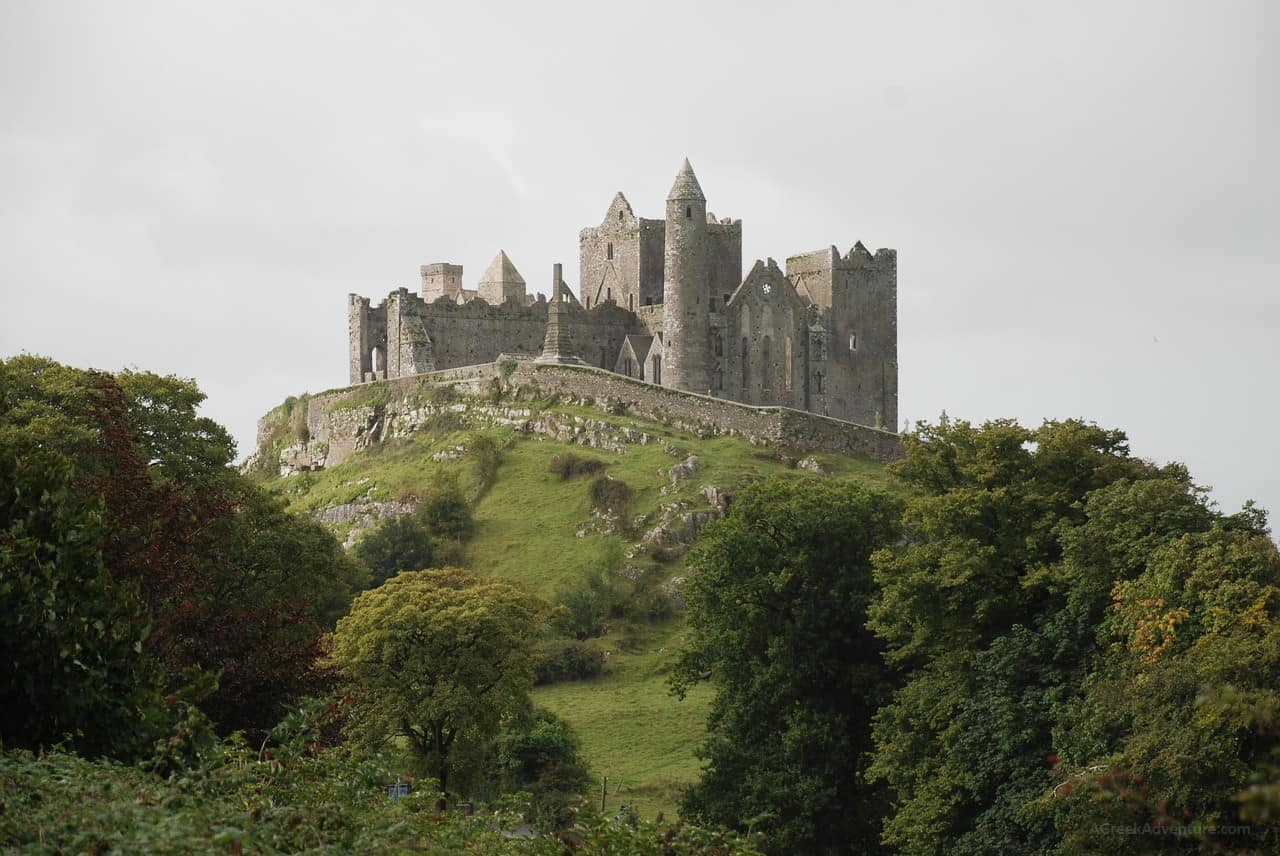 The Rock of Cashel has been visited by many celebrities and it a beauty to see. There are a few building that are on the Rock of Cashel such as: High Cross Tower, The Romanesque Chapel, and even a Gothic Cathedral pulse more.
There are audio shows and visual exhibits that you can invest you time in enjoying.
Day 4 Ireland Itinerary
Visit The English Market , Cork
The English Cork Market is one of the best city's attractions. They have stock holds of the best local produce and seafood. They offer amazing cheeses and a artisan bread to go along with the chesses that you have to try on your journey in Ireland.
The market has been around since the late 1700's and has been known to have celebrities travel in and out of the streets. Even Queen Elizabeth II visits the English Market on one of her trips, which sparked pictures all across the nations.
You can enjoy all the local foods that have a special taste and even stop by to try some of the exclusive coffee that is within the restaurants.
Visit Blarney Castle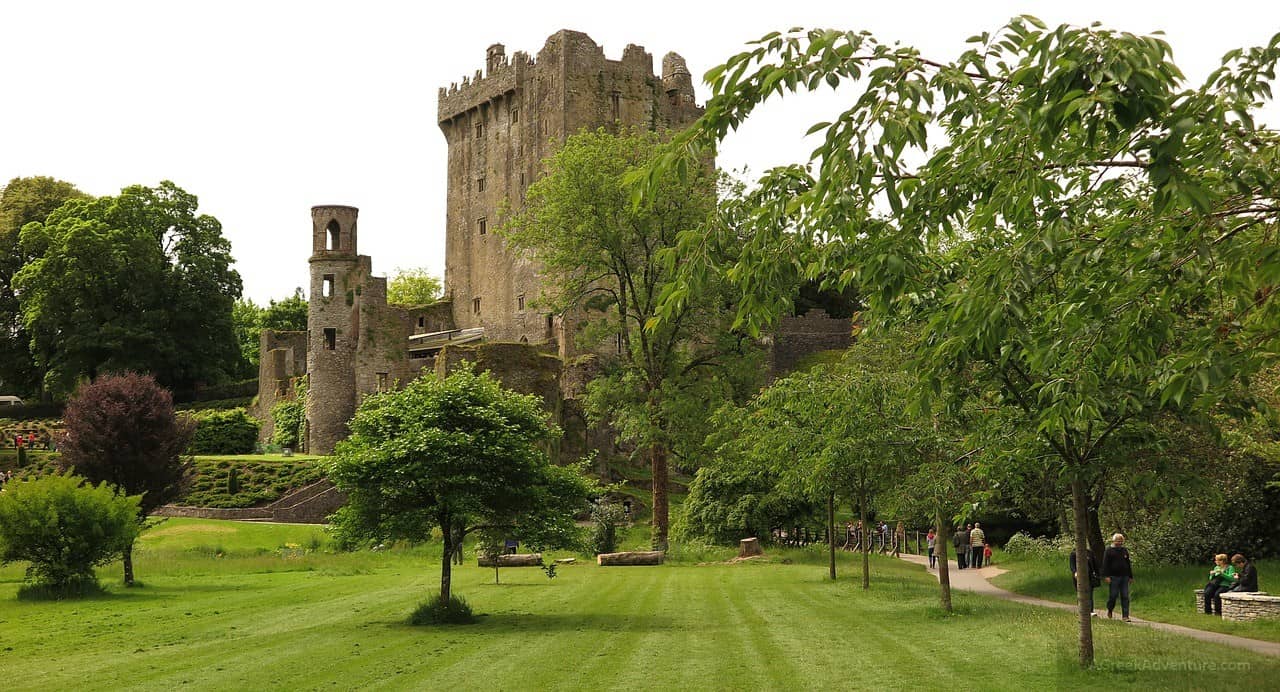 This castle is one of the "best known attractions". The Blarney Castle is not but a short drive from Cork.
The castle is over 600 years old and you are given the ability to tour the building and see the beauty is portrays.
It has lush gardens that surround it and for the adventurous types, there are hidden corners you can explore. There is even a small store that sells Irish gifts that you can divulge yourself in.
Check prices and accommodation options for your Ireland Itinerary from: Booking.com, or HotelsCombined.com. For a list of special guided tours click here.
Day 5 Ireland Itinerary
Visit The Cliffs of Moher
The Cliffs of Moher are necessary for anyone who travels to Ireland. They are so magnificent, it is hard to express with words.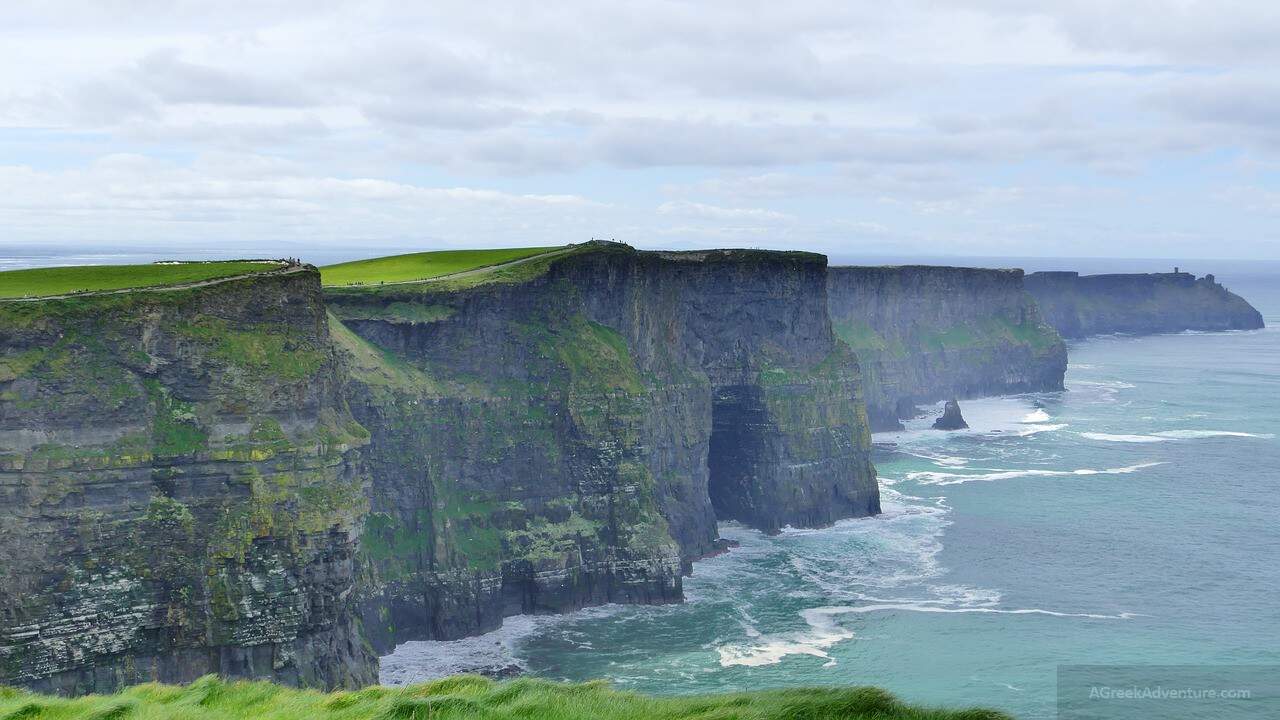 The cliffs are stunning and are a hotspot for photographers, although no picture can do them justice. The cliffs are the most visited place in Ireland and if you have not gotten a chance to see the rugged edges of the cliffs, then you missing out.
The cliffs are not too far from Galway and you can take a leisure walk or sit and paint a picture and gaze in the cliffs magical beauty that Ireland is proud to share.
Visit The Dingle Peninsula
The Dingle Peninsula is surrounded by sandy beaches and jagged cliffs. There are stone huts that were built by monks that you can visit all over the peninsula.
You can visit stone monuments that date as far back as the Bronze Age and you can engulf yourself in Ireland's history with the Gaelic language and traditional Irish culture that the area prides itself on.
Day 6 Ireland Itinerary
Visit the Ring of Kerry
The Ring of Kerry is one of the most scenic routs to explore in Ireland. You can set out to visit it from Killarney and the adventure only takes around three hours, if you speed through it, to see with its small villages and freshwater fishing.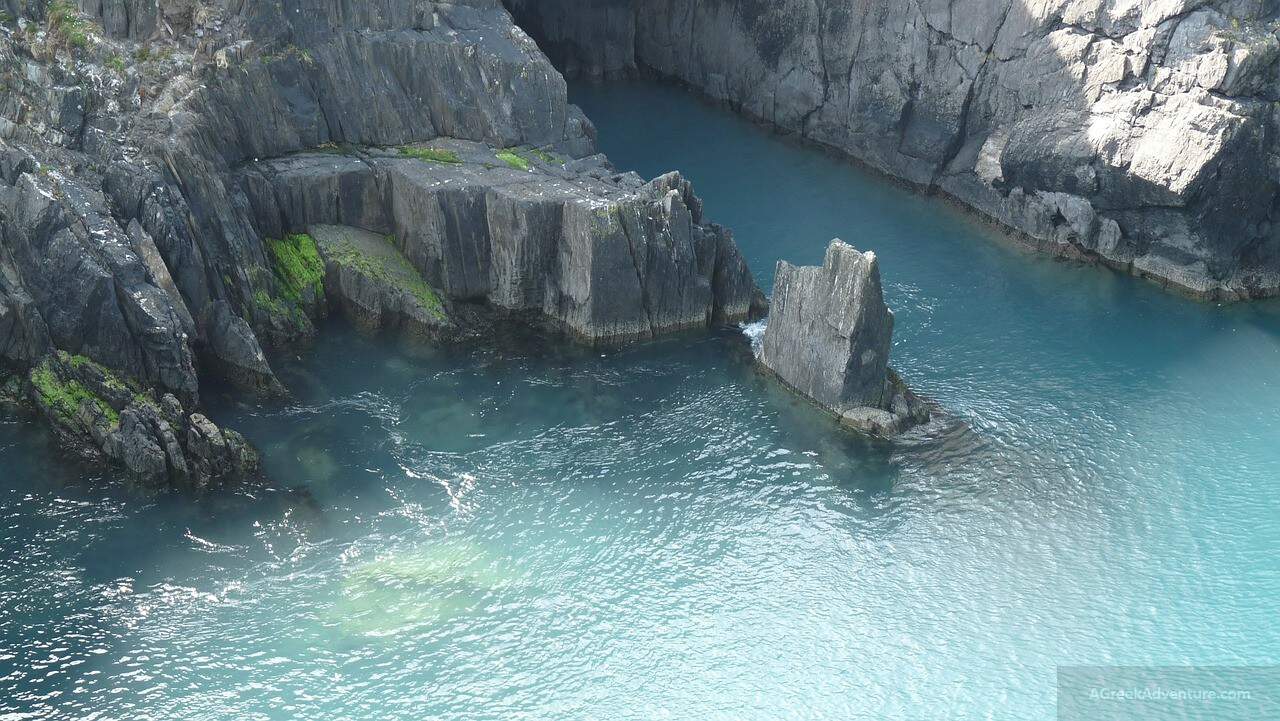 You can enjoy deep sea angling, horseback riding, climb the mountains and visit the Iron Age forts. All this and more to experience on this route is a great way to escape the clutters of the cities.
Visit The Aran Islands
Putting the Aran Islands on your list of places to travel in Ireland is a must. The Aran Islands include the towering cliffs of Aran will be a memory that will last a lifetime.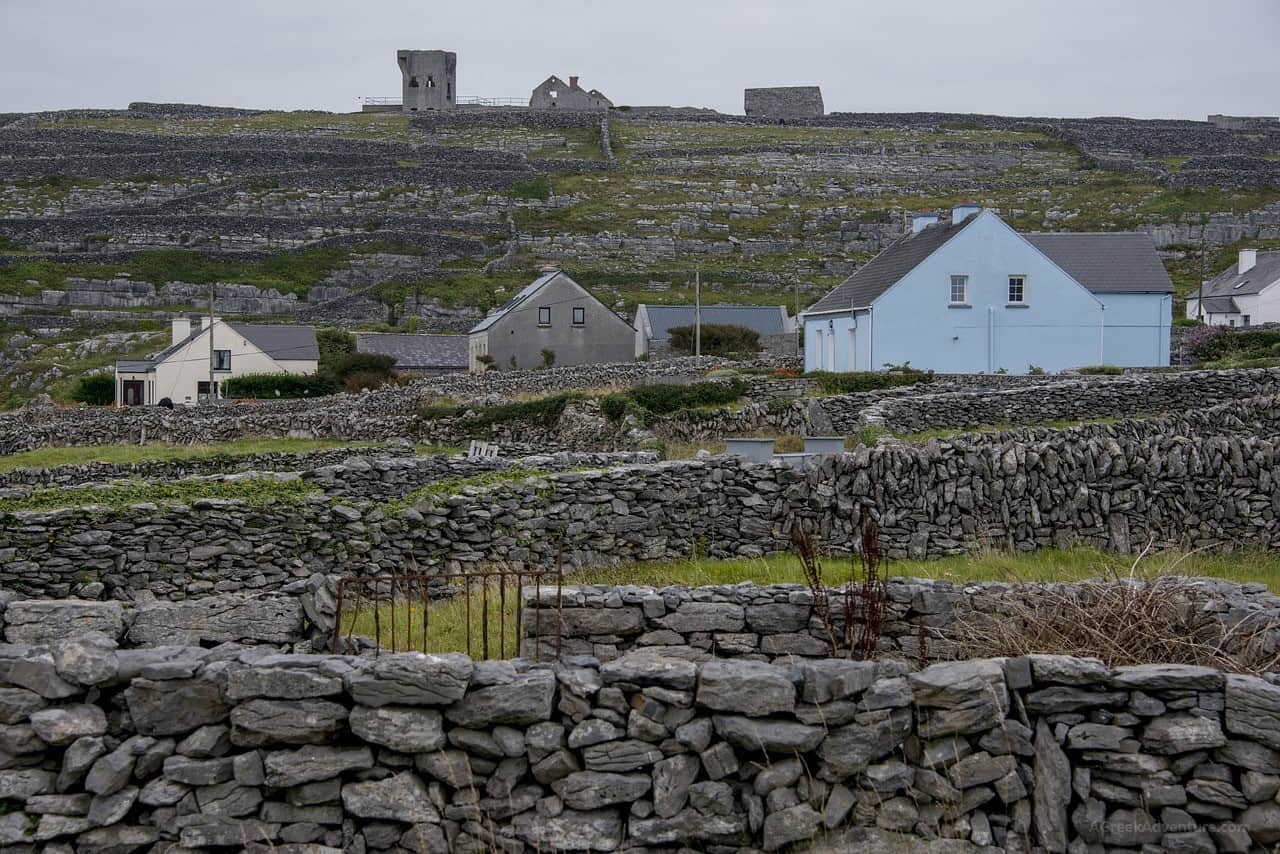 The breathtaking views and the lush scenery is not found elsewhere in the world. Ireland inhabitants around 12,000 people with a local culture that is extremely different from the mainland.
The islands of Aran offer visitors a "taste of Ireland" that allow the visitor to experience moments unlike any other place. You will feel like you are in another dimension once you land ashore.
Day 7 Ireland Itinerary
Visit Bunratty Castle
Traveling to Ireland would not be complete if you decided to surpass a visit to the Bunratty Castle. The castle dates back to the early 1400's and is one of the best maintained primitive fortresses within Ireland.

The castle has a way of taking you back to those times with its elegant and refurbished furniture and tapestries. There are even events and those that do not act correctly can see what the dungeons look like below the depths of the castle.
Ireland is brought into reality and the people bring this castle back to life giving you the feeling of the 15th century times. Over thirty buildings in a nearby village also include shows and even shops for you and your family to discover.
Therefore, that is a good idea of what to see in Ireland in 5 to 7 days.
Check prices and accommodation options for your Ireland Itinerary from: Booking.com, or HotelsCombined.com. For a list of special guided tours click here.
An alternative 7 days Ireland itinerary
However, if you plan your trip accordingly, you might even get the chance to visit a few of the sights in this second ideal itinerary. Here is an additional brief synapse of a 5-7 day itinerary that is different from the one above.
Day 1: Dublin Airport-Kilkenny City
Drive from Dublin Airport to Kilkenny City. Within the area you can visit St. Canice's Cathedral and have dinner and stay the night in Kilkenny.
Day 2: Kilkenny to Rock of Cashel then to Dungarvan
After a great night in Kilkenny head out to the Rock of Cashel and enjoy a relaxing lunch. Once you enjoy the sights that The Rock of Cashel has to provide head down to Dungarvan and enjoy a starlit evening.
Day 3: Dungarvan to Kinsale then to Killarney
Dungarvan was a nice place to stay but the morning after, take on some more adventure. Driving from Dungarvan to Kilarney is rather laid back. Nevertheless, once you get to Killarney, the adventure gets going. So enjoy the day by heading from Dungarvan to Kinsale then head towards Killarney.
Day 4: Killarney to Dingle
Since you are in Kilarney, you can enjoy the Killarney National park and plan on your lunch within the beautiful area. Once you are through with lunch, drive from Kilarney to Dingle, where you can see the Dingle Pinsula with your own eyes. In addition, you can enjoy the rest of the evening in Dingle.
Day 5: Dingle to Lisdoonvarna
Head out from Dingle and stop over by the Cliffs of Moher, you can access them through a ferry and enjoy lunch seeing the breathtaking views. Then you can drive from there to get to Lisdoonvara and stay the night in town.
Day 6: Lisdoonvarna to Connemara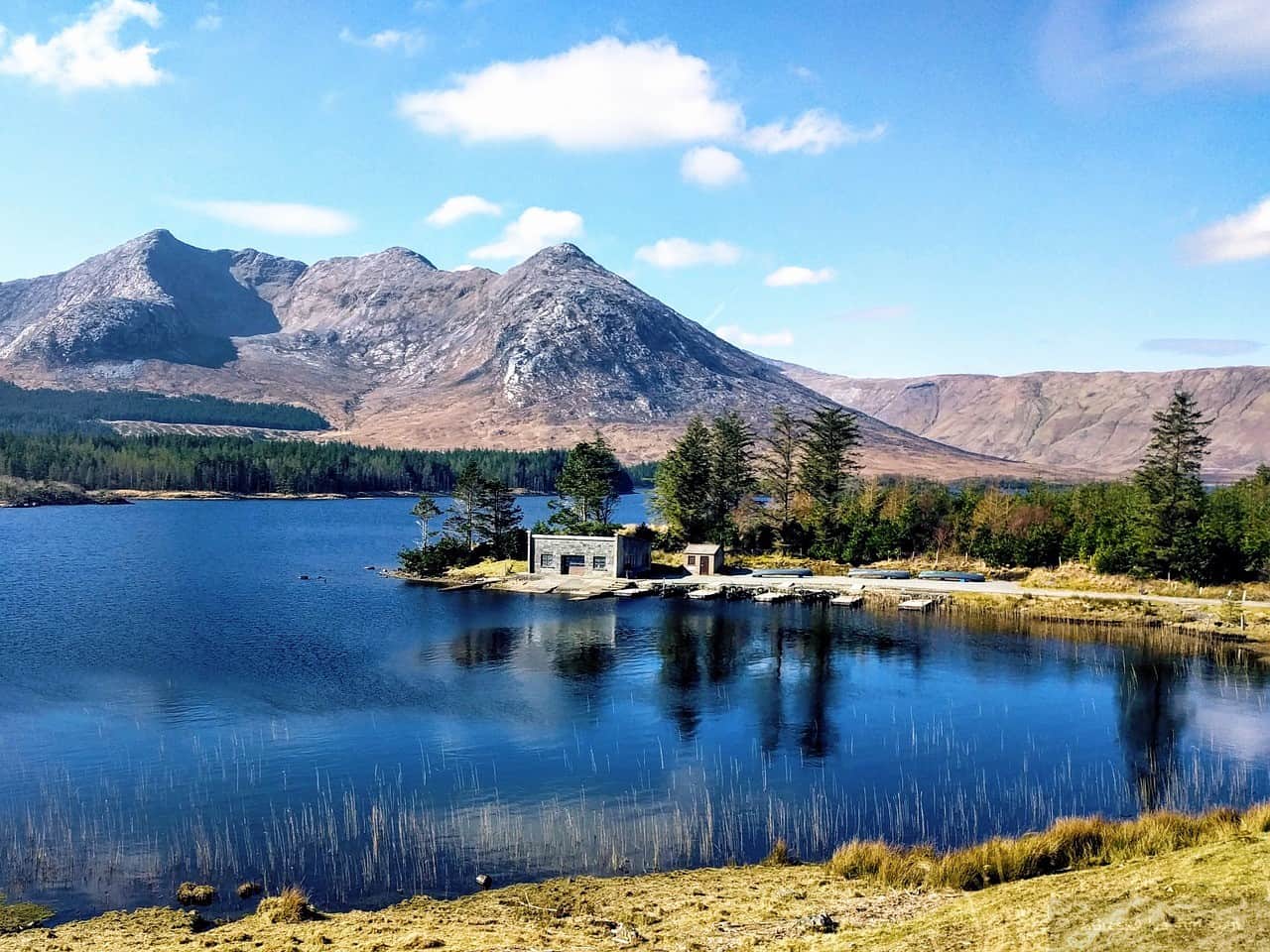 Once you wake up in the morning in Lisdoonvara start heading towards Connemara. However, before you get there you will want to stop in Galway City. You will also want to stop and see Salthill as it is another highlighted attraction.
After that head to Connemara and Kylemore Abbey which is another amazing place to visit in Ireland. Then after that return to Connemara and enjoy the rest of your evening.
Day 7: Connemara to Dublin Airport
The last day of your trip is always sad, but make use of visiting Ireland by stopping in one last place before you head out. Drive from Connemara to Clonmacnoise which is exactly halfway to the airport, and enjoy your afternoon and lunch.
Then once done head off to the Dublin Airport. Moreover, that is the trip, and Ireland always will look forward to your return.
In conclusion, your trip to Ireland is going to be amazing no matter where you go. Ireland has a way to captivate you on so many levels.
Check prices and accommodation options for your Ireland Itinerary from: Booking.com, or HotelsCombined.com. For a list of special guided tours click here.
If you decided to go to Ireland for five to seven days, plan your trip accordingly so you are given the ability to visit a few of these inspiring places.
Ireland has a place to visit for everyone, so enjoy your trip as it will be a memory you will never forget. Moreover, that is an idea of two different trips to Ireland. If you fancy golf, then do read this post too.
If you have time jump over to London. There are things to do there too.
Did you know that Ireland has one of the oldest buildings in the world?
If you didn't get the chance to see all the places, you can use them as a plan for next time. Ireland always will look forward to your return. Also, read about the 26 Life Quotes To Help You Through The Ups And Downs.